Spring is a great time to visit Germany's capital city! Here are the top spring activities in Berlin, including both indoor and outdoor activities.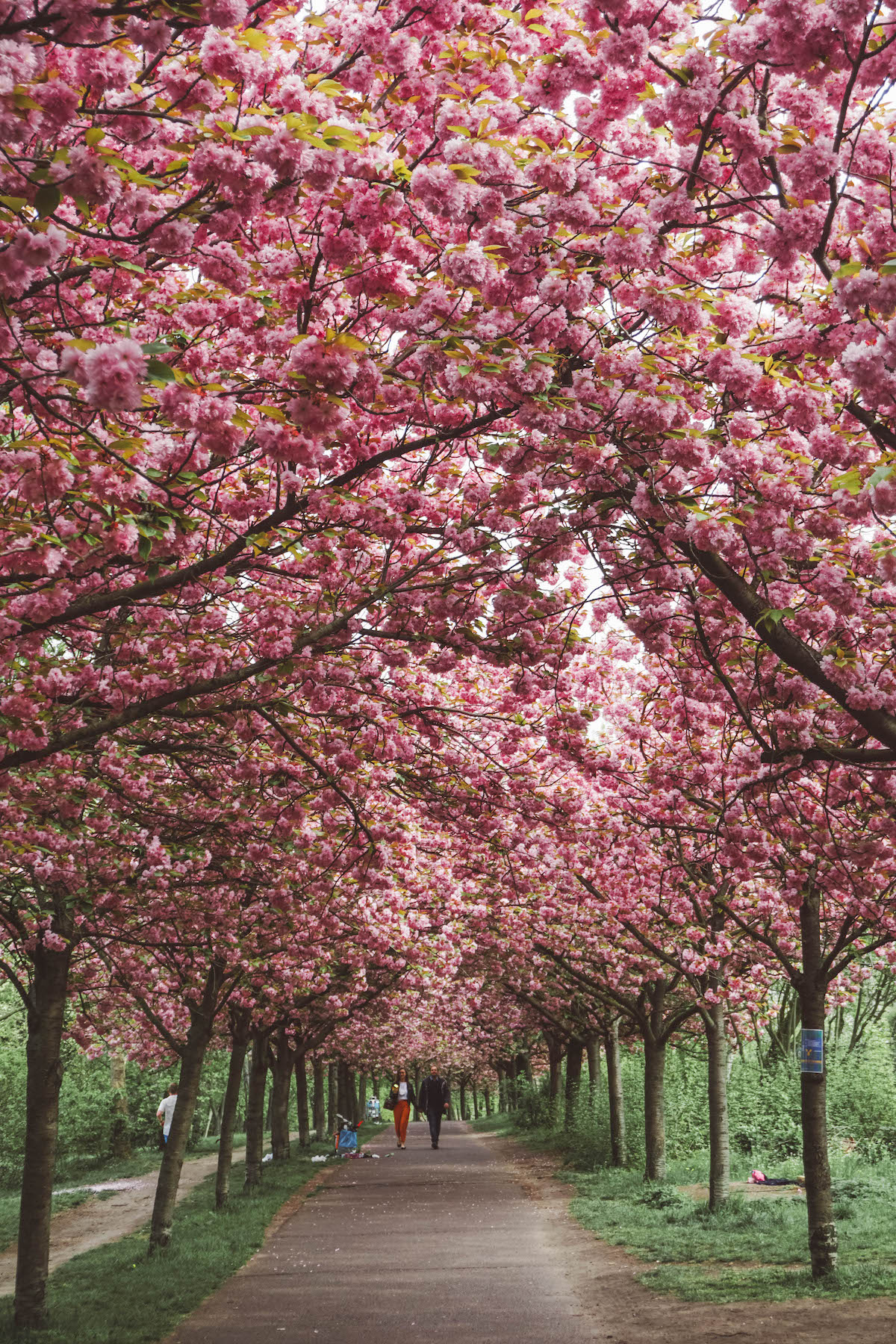 Winter in Berlin typically isn't that cold, but it seems to drag on forever. The perpetual gray skies and rainy days really wear you down, so when the spring wildflowers finally begin popping up it's like the whole city breathes a sigh of relief.
Springtime in Berlin is a cheerful time. Cherry blossom trees come to life around the city, and Berlin's green spaces fill with adventurous picnickers willing to brave the spring showers. This will mark my third spring in Berlin, and I'm eager to get outside again and enjoy the city to its fullest!
In this post, I'll be sharing my top spring activities in Berlin, Germany. I've tried to provide both indoor and outdoor activities since you can't always count on sunny skies in the springtime. 
Table of Contents
Click "show" to see the full table of contents for this post. You can jump around the post as desired by clicking on the individual sections listed below.   
1. Enjoy an Afternoon at the Park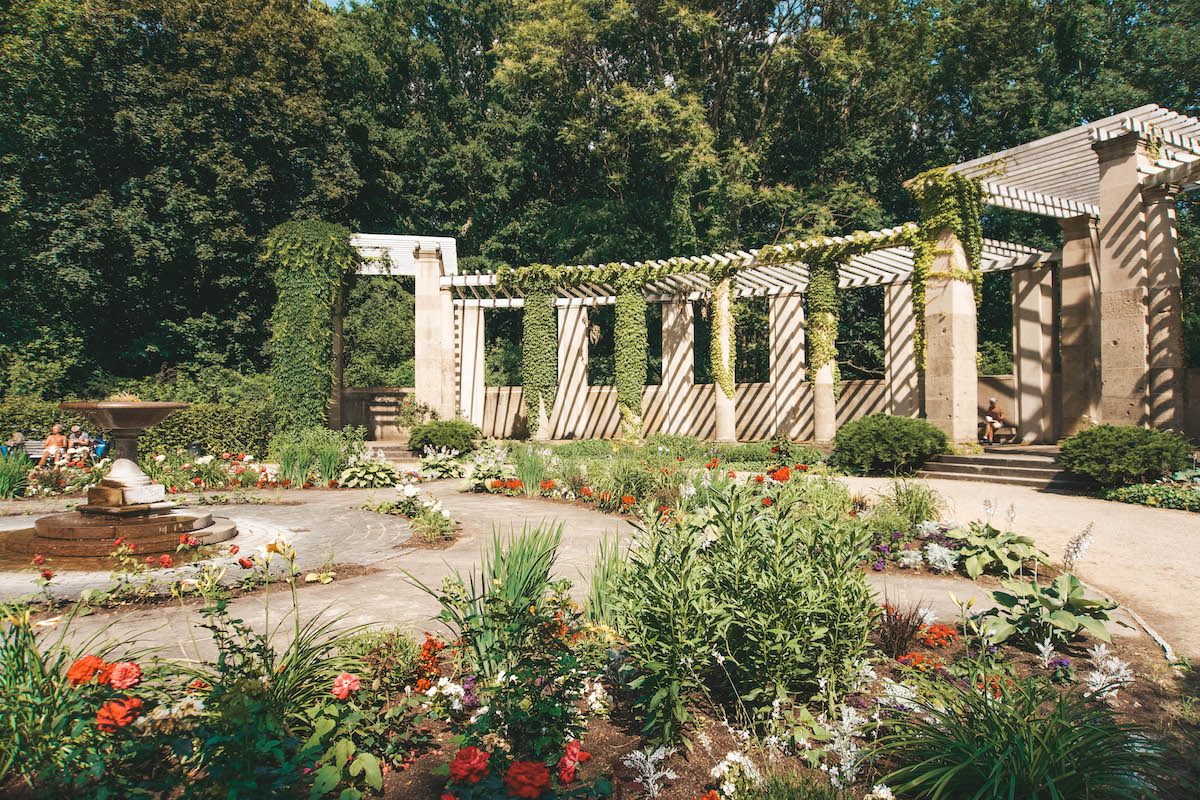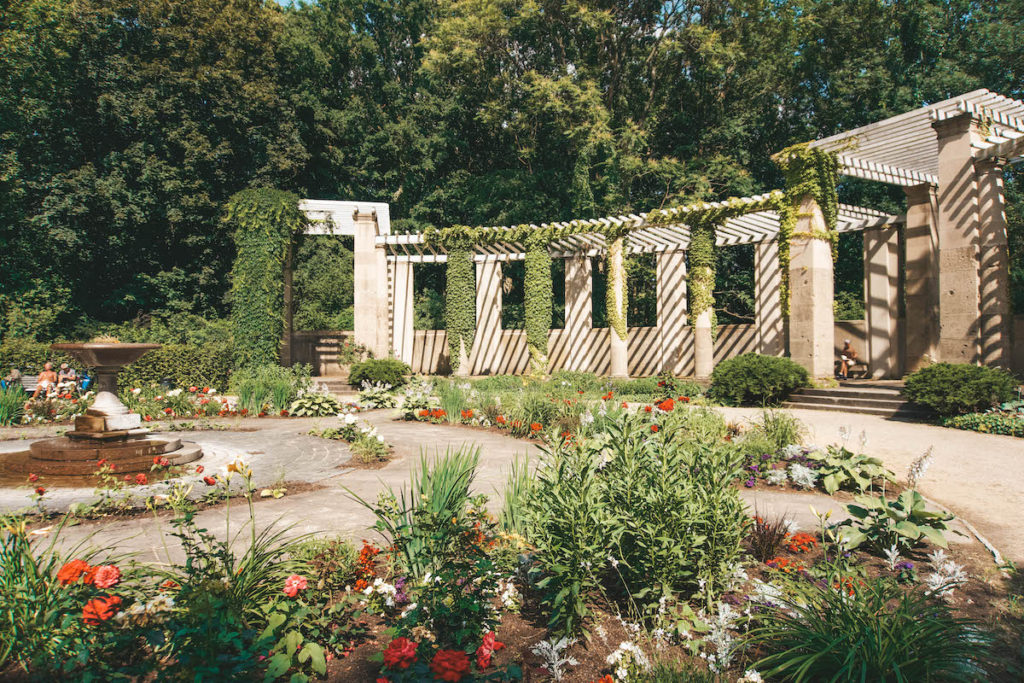 There are so many wonderful parks in Berlin to choose from, and spring is the perfect time to stretch your legs in one of the city's green spaces. Some of my favorite parks in Berlin include:
Treptower Park — A lovely riverside park that's especially great for picnics. Be sure to visit the fascinating Soviet War Memorial while you're there!
Tiergarten Park — Used to be the royal hunting grounds but is now the city's prettiest central park. You can pay to ascend the Siegesäule in the center of the park for an unparalleled view of the city.
Tempelhofer Feld — Isn't pretty in the slightest. But it was the former site of an airport, and the old runways are great for biking or roller skating in the springtime.
2. Haggle at a Flea Market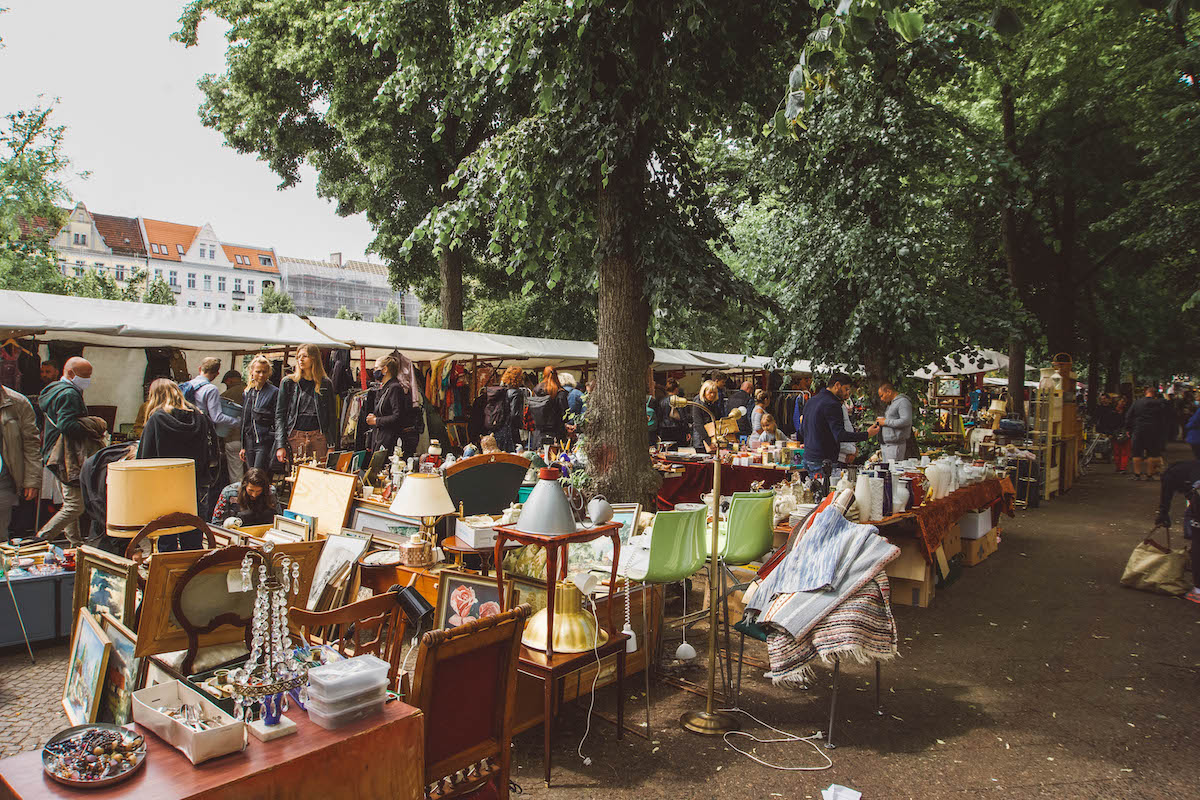 Spring weekends in Berlin are meant to be spent at the flea market. Locals all have their favorite flea markets, most often in their local Kiez (neighborhood). However, there are five standout flea markets in Berlin that I recommend to everyone, including the markets at Boxhagener Platz and Fehrbelliner Platz.
Bring cash and be prepared to haggle, as the sellers will always try to swindle you — it's the flea market way!
3. Learn Something at Museum Island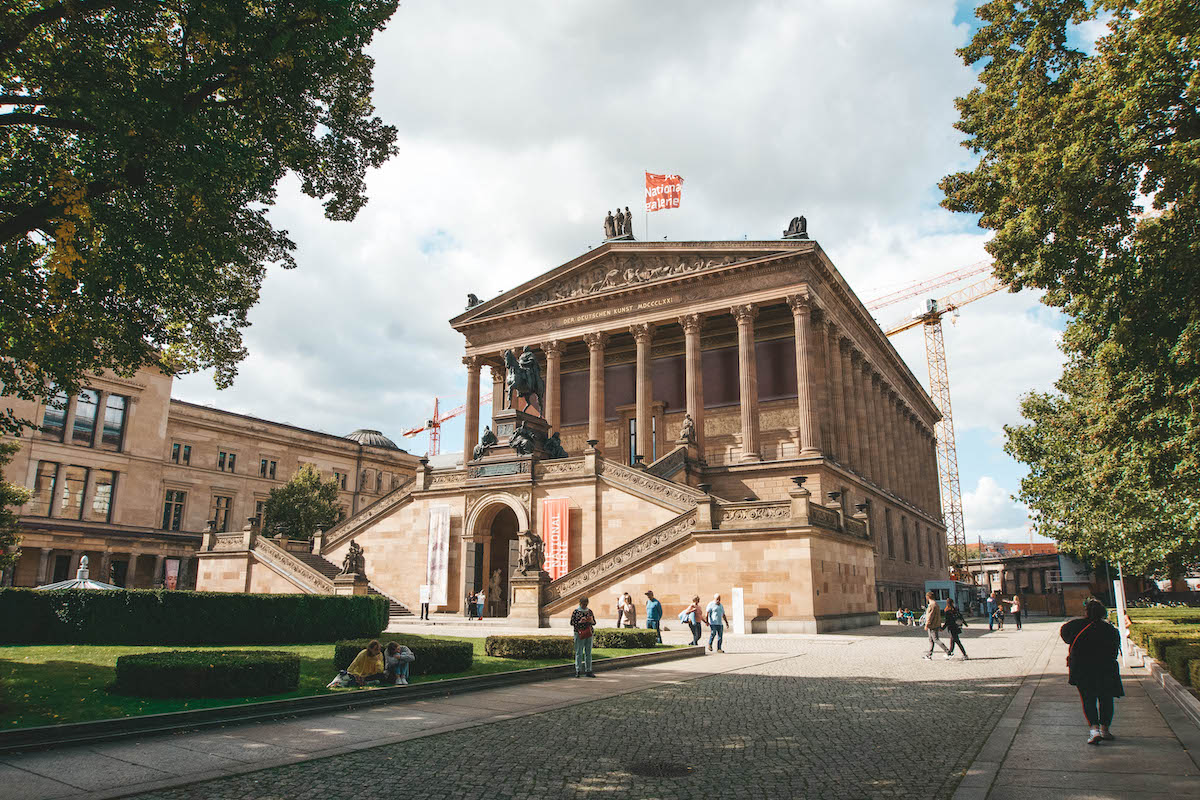 There are so many incredible museums in Berlin, but the jewel of the city is Museum Island. It's a UNESCO World Heritage Site that's comprised of five world-class museums, all of which have a unique focus with different pieces of art and artifacts.
If you plan on spending an entire day on Museum Island, I recommend buying the day pass that grants you admission to all of the museums. It's impossible to visit every museum in a single day, but the 19 Euro ticket is a steal if you plan on visiting even just two of the museums in a day.
Tip: Museum Island is also home to the stunning Berlin Cathedral (Berliner Dom). You must pay to enter, but the view from the top of the dome is spectacular!
4. Tour Charlottenburg Palace & Gardens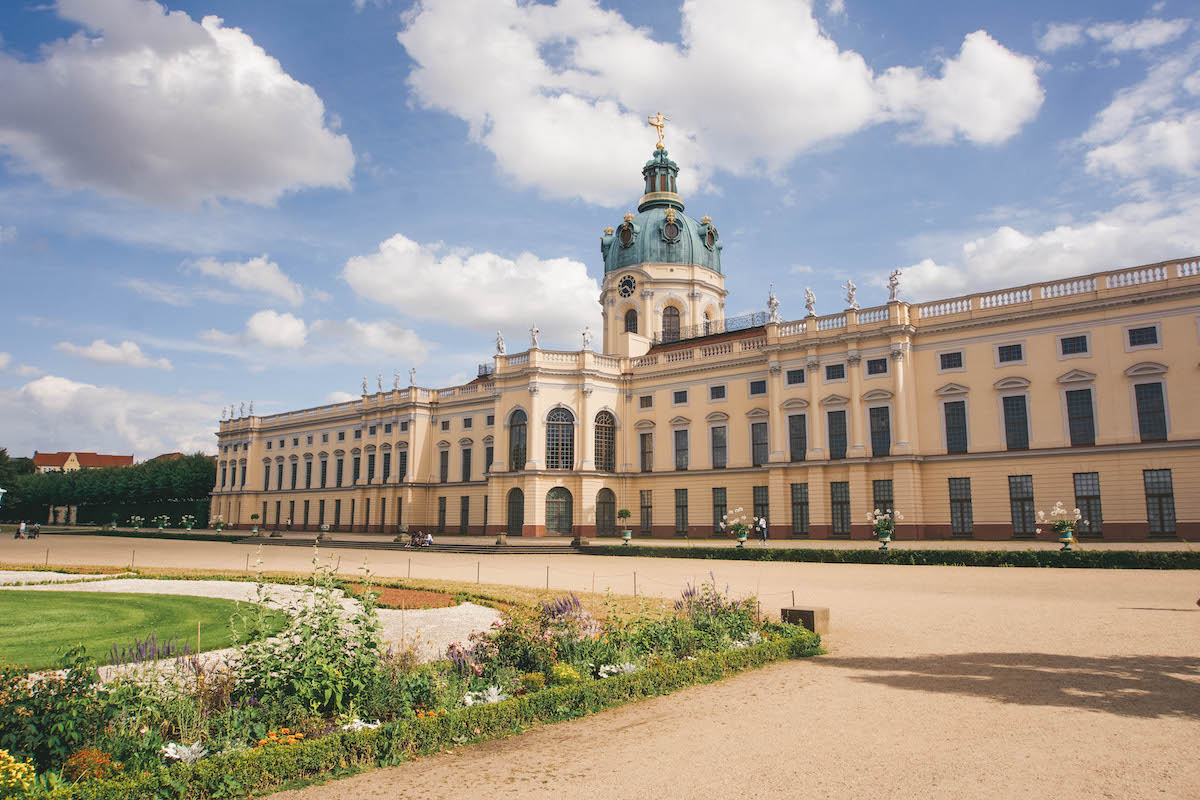 Built as a summer palace for Queen Sophie Charlotte, Charlottenburg Palace is one of my all-time favorite places in Berlin. The grounds were opened to the public in 1880 and have been a beloved park space ever since.
A visit to Charlottenburg Palace gives you a little bit of everything: a peek into the stunning state rooms, access to the mausoleum on the grounds, and unlimited access to the gardens and park behind the palace. Rain or shine, you'll love visiting Charlottenburg Palace in the spring!
5. Walk the East Side Gallery
The East Side Gallery is the longest surviving stretch of the Berlin Wall (1.3 km to be exact) and it's now an open-air art gallery. As soon as the Berlin Wall fell in 1989, artists from 21 different countries began painting this stretch of wall. It officially debuted as an open air gallery in 1990 and was granted memorial status shortly thereafter.
The East Side Gallery crops up on most every list of Berlin activities, but I prefer visiting it during the spring or summer when the weather is nicer. The Gallery will take you maybe 20 minutes to walk along and photograph, and from there you can explore the area further on foot.
After visiting the East Side Gallery, walk along the banks of the River Spree to get a photo of the iconic Oberbaumbrücke. Or, walk to Boxhagener Platz or Markthalle Neun if you need a bite to eat — both are just 20ish minutes away by foot.
6. Admire the Cherry Blossoms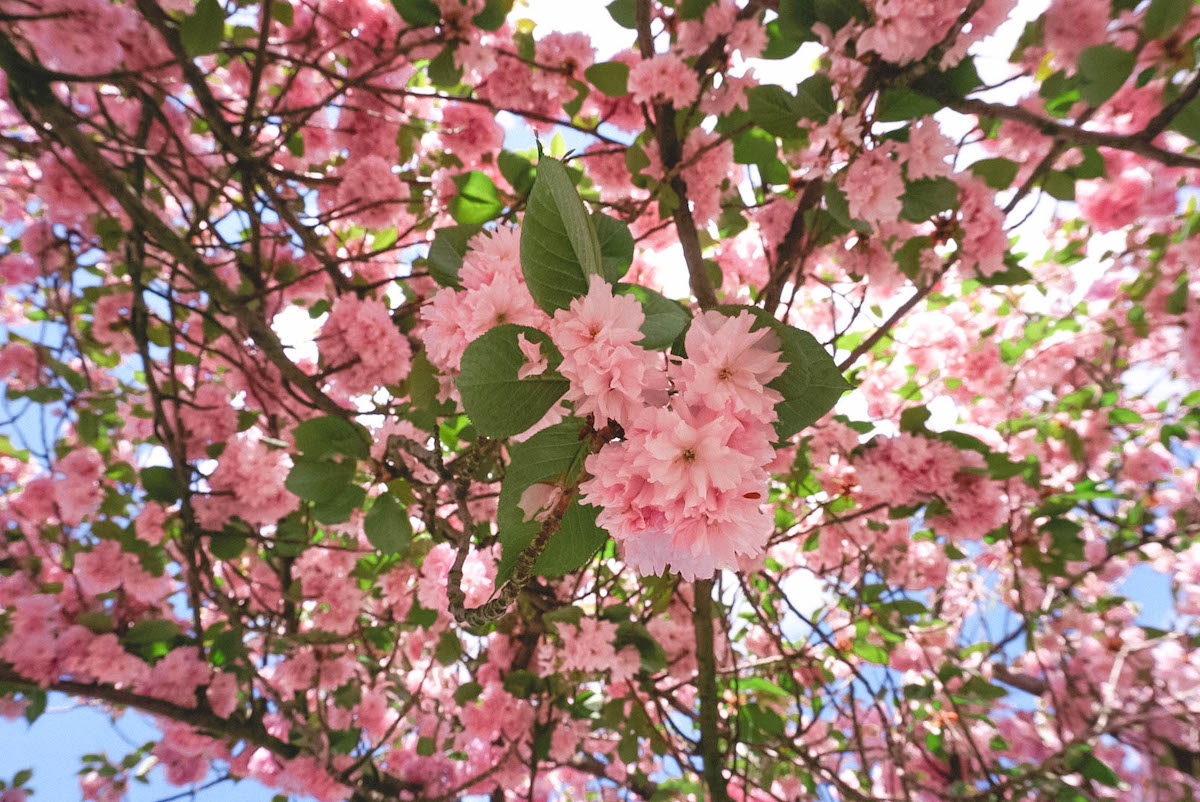 There are cherry blossom trees everywhere in Berlin, and they're worth tracking down for incredible photo ops. The cherry blossoms begin blooming end of March / early April and last for just three to four weeks. You can look up the locations of various cherry blossom trees in advance, or hope to stumble across some on your adventures.
Check out my entire Berlin cherry blossom guide for my favorite spots to see these gorgeous blossoms in the spring!
7. Explore the "Gardens of the World"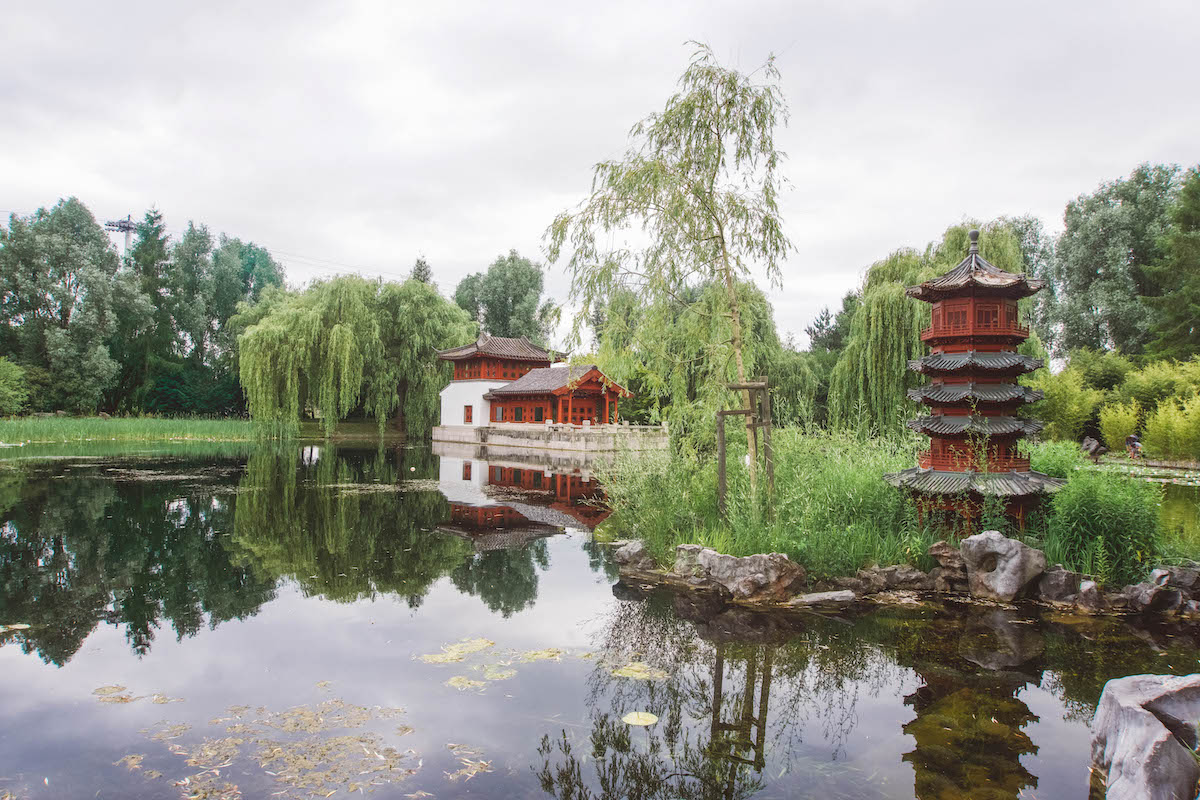 There are a couple botanical gardens in Berlin, all of which are worth visiting in the springtime as that's when various flowers begin blooming. However, the Gardens of the World (Gärten der Welt) is my favorite in the springtime.
The Gardens of the World is located in east Berlin and is home to 10 international garden designs, including the largest Chinese garden in Germany. You can easily spend an entire day at the Gardens of the World. If it's a warm spring, the rose garden may begin blooming as early as late May. The rose garden is my all-time favorite in Berlin and I try to visit every year during rose season!
8. Pay Your Respects at the Sachsenhausen Concentration Camp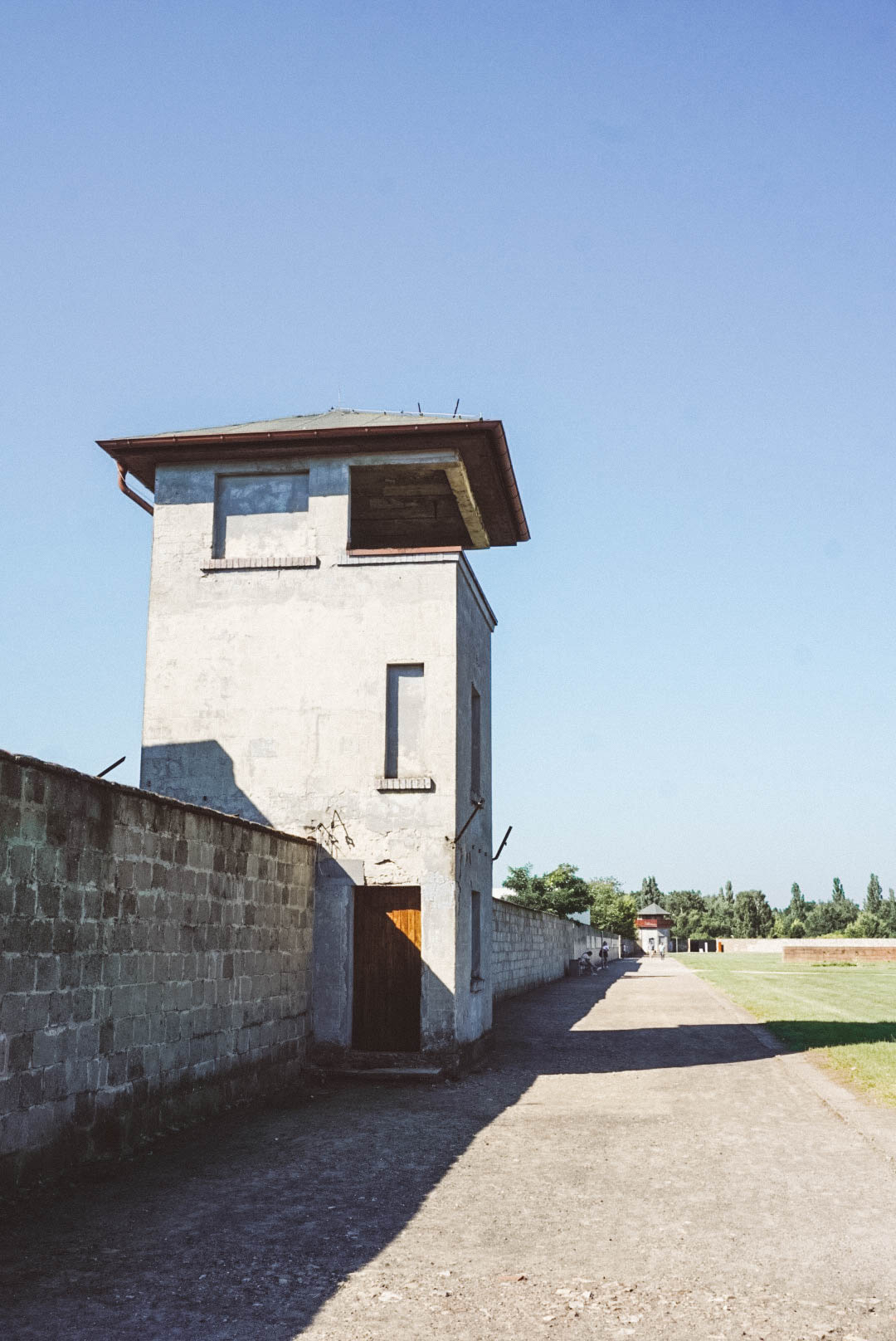 Located on the outskirts of Berlin is the site of the Sachsenhausen Concentration Camp. It was conceived as the "ideal concentration camp" and played a central role in Hitler's Third Reich. It's estimated that more than 200,000 people were imprisoned here between 1936 and 1945.
Entrance to the exhibits and memorial at Sachsenhausen is free, but you'll have to pay for an audio guide (which I highly recommend getting). The exhibits at the former camp site detail the history of Sachsenhausen. The historic prison building has been almost wholly preserved and is open to visitors.
Tip: I recommend visiting Sachsenhausen in the spring or fall when the temperatures are milder as you'll be spending 90% of your visit outdoors.
9. Go for a Hike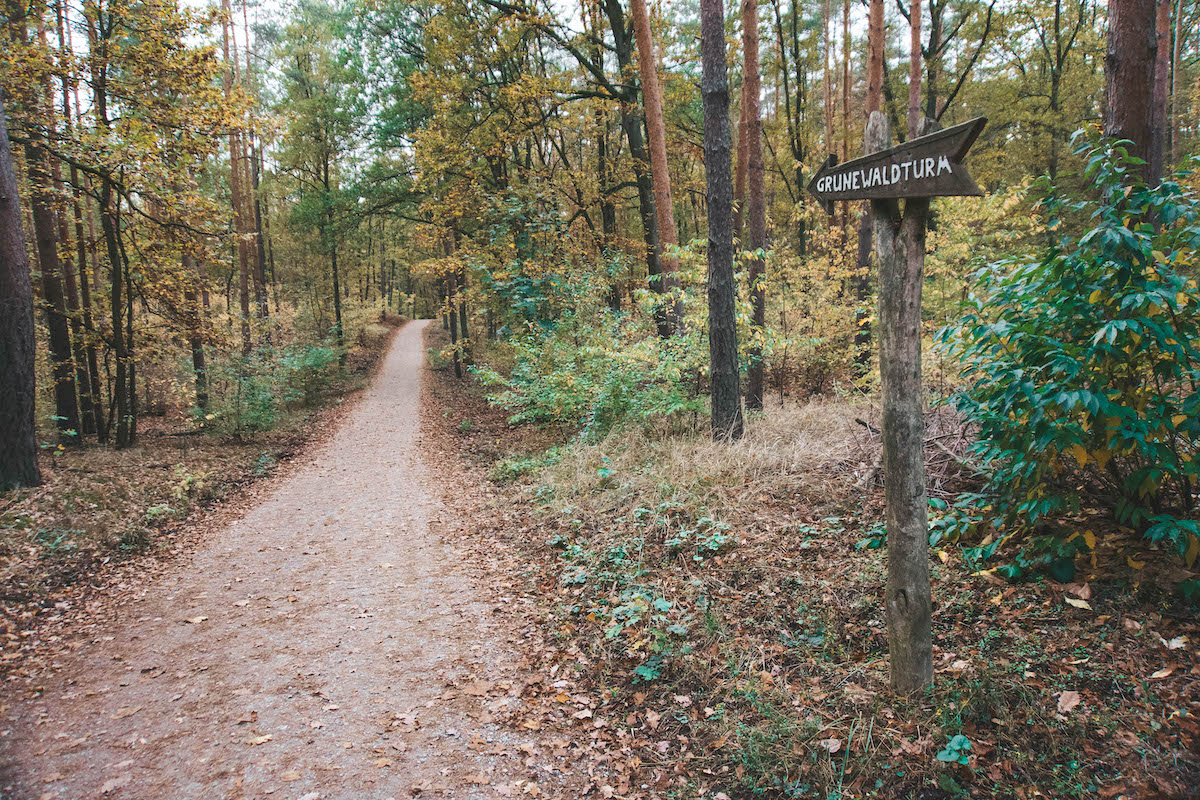 When I say "go for a hike," what I really mean is "take a long walk." Berlin's terrain is incredibly flat, so although the "hikes" in the area are pretty and are a nice way to escape the bustle of the city, they're pretty easy to complete.
My favorite places to hike in and around Berlin include: the Grunewald, the Briesetal forest, and the Tegel area.
10. Visit a Lake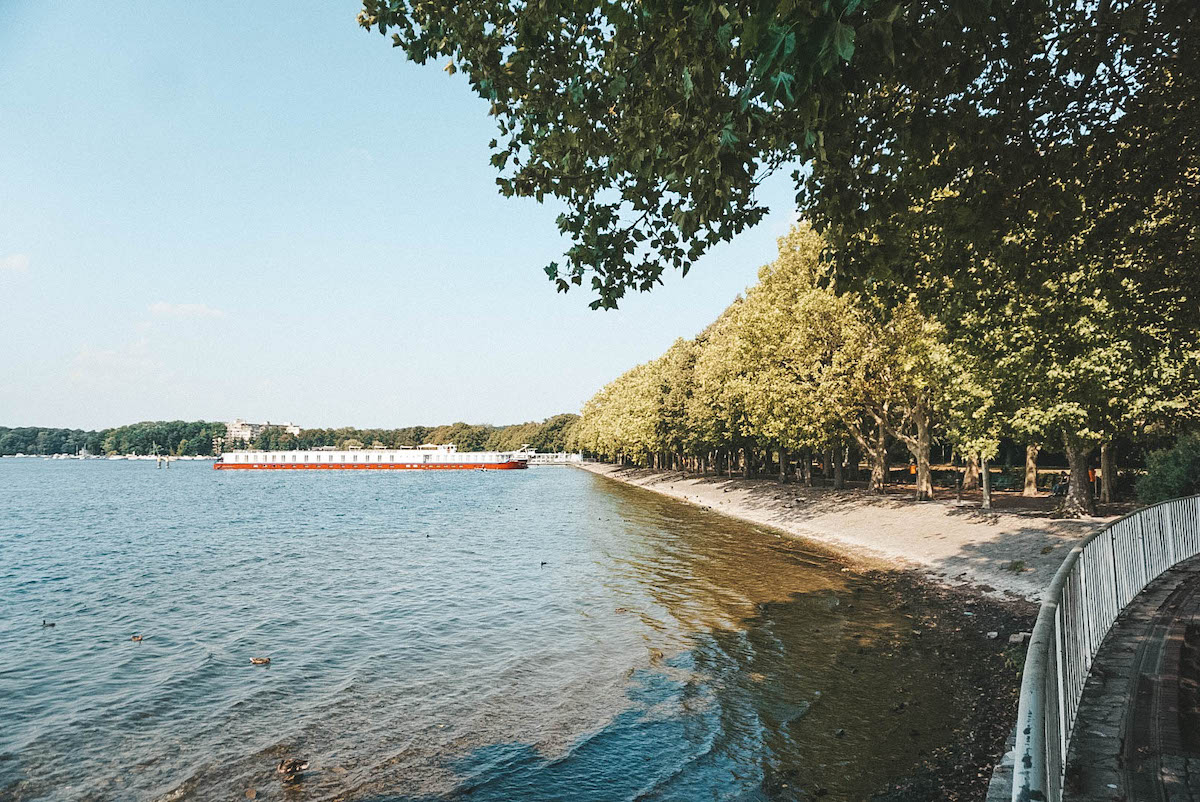 No, I'm not suggesting you jump into one of Berlin's freezing cold lakes in the middle of spring (although I've seen people skinny dipping in March, so it's doable I guess). However, a trip to the lake is good for the soul on a sunny spring day. Berlin is surrounded by lakes, so you can visit whichever is nearest to you.
The lakes in Berlin that I like walking along or around in the springtime include: Schlachtensee, Tegeler See, and Krumme Lanke. If you don't want to commute all the way out to a lake, there are also many walking paths that run along the banks of the Spree River in the heart of Berlin.
11. Take a Day Trip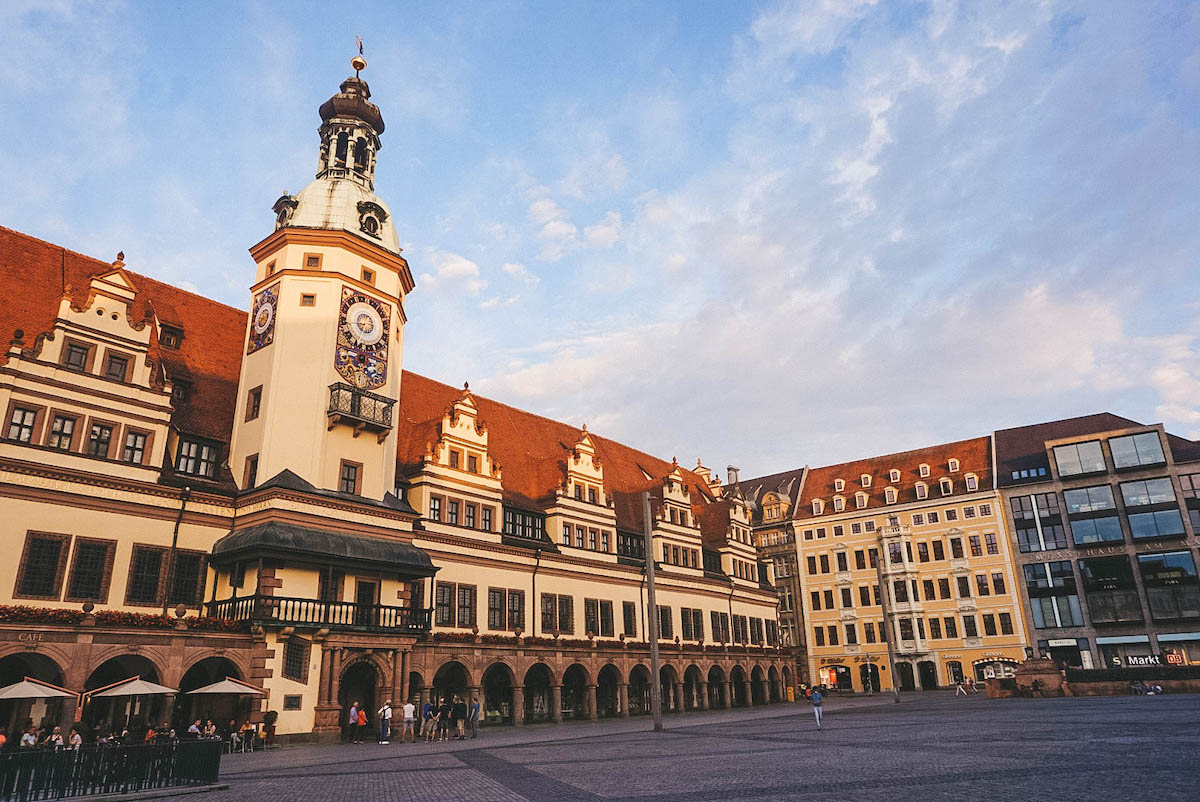 When the weather warms up, there's nothing I love more than a day trip from Berlin! Germany in general has an excellent train system, so it's easy (and fairly cheap!) to travel within the area. Some spring day trips from Berlin that I love are:
Potsdam — 30 minutes away. Be sure to visit Sanssouci Palace and stroll around the gardens while you're there!
Leipzig — 1 hour 15 minutes away. Small university city with a lovely city center. Former Chancellor of Germany Angela Merkel studied here, and Johann Sebastian Bach spent much of his career in Leipzig!
Brandenburg an der Havel — 1 hour away. A pretty city on the river with lots of Gothic red brick buildings.
Spring Has Sprung in Berlin!
Spring in Berlin may not be sunshine and daisies all the time, but it's one of the better seasons to visit Germany's capital city. So long as you wear layers and are willing to be flexible with your itinerary to suit the weather, you'll have a fun visit.
Leave me a comment below with any questions you have about visiting Berlin in the springtime, and don't forget to follow me on Instagram to keep up with my Germany adventures!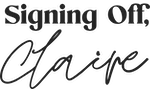 Even More Things to Do in Berlin: