When I impulsively booked my flight to Quebec City two weeks ago, I thought, "wow, it'll be so nice to experience fall in Canada." I imagined trees bursting with oranges and reds, a slight chill in the mornings, and lots of fall sunshine. In retrospect, I have no clue why I thought this would be what fall in Canada is like. In reality, the five days I spent in Quebec City were incredibly windy and bitterly cold. But in a place as charming as Quebec City, it's impossible to let the weather get you down!
With that said, I definitely wish I had gone to Quebec City with a cold weather game plan in mind. As it was, I basically ran from one indoor activity to the next in an effort to stay warm. To help you avoid making my same mistake, I've jotted down my favorite things to do in Quebec City when the weather sucks. Whether it's freezing cold or pouring buckets when you visit, the following indoor activities will hopefully keep you occupied while you're visiting beautiful Canada.
Visit the Musée national des beaux-arts du Québec
Mostly filled with modern and contemporary art, the fine arts museum is a great place to visit when the weather in Quebec City is awful. The museum spans multiple buildings, one of which used to be a prison. There's also a small café in the ex-prison building and a handful of tables for you to sit at. It's a quiet space, perfect for curling up with a book and waiting out the poor weather. You could easily spend two or more hours in this museum, so it's a great place to have up your sleeve!
Tour the Parliament Building
If you're looking to stick close to Old Town, the parliament building is your best bet. Guided tours of the building are free and last around 45 minutes. I really enjoyed the tour, and it taught me how little I actually knew about the Canadian government and its history. Make sure to bring a photo ID with you when you sign up for a tour, as you'll need to show it to security to enter the building.
Do some bargain hunting at Saint-Coeur-de-Marie
I stumbled into this crumbling church by complete accident, and I'm so happy I did! What was once a thriving catholic church is now home to second-hand books, CDs, furniture, and records. Everything is reasonably priced, and I bet you can haggle with the clerk to get a better price (if I can do it, anyone can). I'm not 100% positive what this church's backstory is, but the clerk told me it was built in the Byzantine style and is an exact replica of a church in France. Beyond that, I really don't know much about this hidden gem, but it's definitely worth stopping in for an hour or two to scour the book bins.
Window shop in Old Town
To avoid the worst of the weather, steer clear of the windy promenade outside the Chateau Frontenac and stick closer to the heart of Old Town. Old Town is littered with local boutiques and small shopping centers, and you can easily spend 3 or 4 hours meandering from store to store. If you need a break from window shopping, pop into one of the cafes along the Rue Saint-Jean (I found a small table in David's Tea that was nice, and there's also a lovely café called Baguette & Chocolat that I liked). 
Hole up in a café
If you're going to be stuck inside because of the weather, do yourself a favor and get stuck outside of Old Town. Old Town Quebec City is absolutely charming, but that's were all the tourists will be. The cafes in Old Town are also a little overpriced, to be totally honest. Follow Rue Saint-Jean out of Old Town and past the Place D'Youville to find the cafes the locals frequent. There's a crepe place called Le Billig that I camped out at one afternoon that was very relaxing, but I passed a smattering of other bakeries and cozy cafes that'd be perfect for passing a few hours in.
Hopefully this list of things to do in Quebec City helps you out if you're visiting when the weather's bad. I know this seems like a short list, but Quebec City is actually quite small. You really only need two days to see most of it (the downtown area, at least). So with luck this list will keep you busy during your entire visit!
Tell me: Do you mind traveling when the weather's bad?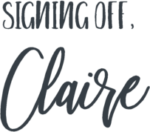 More posts you'll love:
Pin it for later!