This year, I committed to taking more photos of myself while traveling. After looking back at my favorite travel photos over the years, I realized that I was in hardly any of them. The main reason for this was because I had no clue how to take photos of myself while traveling solo. I've never been one for selfies, and I always felt kind of silly asking strangers to take a picture of me standing in front of something. But as strange as it feels in the moment to take a photo of myself, I'm so happy I've started snapping more shots of myself on my travels. I'm better able to remember my travels this way, and when I share my photos online it reassures my mother that I'm alive and well on the other side of the planet (I can't be the only one whose mom is always checking up on her!).
If you're just now figuring out the whole photography thing, don't sweat it if your camera roll is full of selfies. In this post, I've outlined my best tips and tricks for learning how to take photos of yourself while traveling solo. While you don't need any special equipment to take a good travel photo, it definitely helps if you have a good quality camera at the very least. Besides that, all you really need is some creativity and be willing to feel a little strange posing in front of a camera!
Use a tripod
This is often the most overlooked way to take a photo of yourself, mainly because many people assume that tripods are all expensive and a pain to carry around. If you're looking for a professional tripod, you likely will have to drop some serious cash on it. However, if you're an amateur photographer like me, I recommend buying a Joby GorillaPod. GorillaPods are compact tripods with flexible legs that are easy to wrap around fence posts, rocks, and tree limbs (I've done all three of these things to get a good photo!). They're $25-50, depending on what size you need.
I bought my GorillaPod on recommendation from my friend and fellow blogger, Maddy. I've been using it for almost eight months now and am so glad I finally invested in one. When using my GorillaPod, I simply put my camera on a self timer and strike a pose. Using a self timer means I have to take multiple photos to get the perfect shot. I can also only venture so far away from my camera since I have a limited amount of time to get in the frame.
If you don't want to go the self-timer route, you can also use your smart phone as a remote for some cameras (this video explains how to do it). I use the Sony A6000 and have an app that lets me use my phone as a remote. The drawback of taking photos of yourself this way is that most apps like this cost money (the app I had to download cost around $30). To my knowledge, there are no free apps for this type of thing since the apps are created by the camera company.
Rest your camera on a bench or rock
No tripod handy? No worries, you can also set your camera onto a rock, statue base, bench, or other stationary object. This works in a pinch for me, but I like to avoid taking photos of myself this way because, 1) I'm scared someone will come by and steal my camera while my back is turned, and 2) it's possible that my camera will slip off whatever I put it on. I also like to have my camera slightly elevated when I'm taking photos of myself, and most benches and rocks are quite short, which is another deterrent.
Ask someone to take your photo
Finding someone to take your photo is easy. Finding someone to take a good photo of you is hard. When picking someone out of a crowd to take my photo, I usually look for women my age or someone with a nice camera around their neck. Both of these types of people will likely do a better job of framing the shot for you and won't mind snapping a few photos from different angles.
To be safe, I usually position the camera exactly how I want it before handing it to a stranger. This way all they have to do is click the shutter button, and I'll (hopefully) get the photo I want.
Use a selfie stick
Disclaimer: I hate selfie sticks, or at least the super long ones people attach their phones to. I only use a selfie stick when I'm traveling with my GoPro. My GoPro is smaller than the palm of my hand, so I like to have it attached to something to keep my aim steady. I bought the GoPro floating hand grip for my trip to Greece and absolutely love it. I got some great footage of my mom and I jumping into the ocean with this selfie stick and am excited to use it on future trips!
I'll admit that I'm not as hardcore about taking travel photos as some bloggers are. Although I like to start my days early, I don't like rising with the sun to take photos before everyone else is up. Instead, I prefer to take photos of myself during my travel day. This helps me stay grounded in the present moment and enjoy my trips for what they are—a vacation! And even when I use my tripod to take more staged photos I don't freak about taking the perfect photo, because at the end of the day my photos are just meant to help me remember what an amazing adventure I went on.
Tell me: What kind of photos are you most drawn to?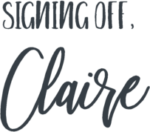 More posts you'll love:
Pin it for later!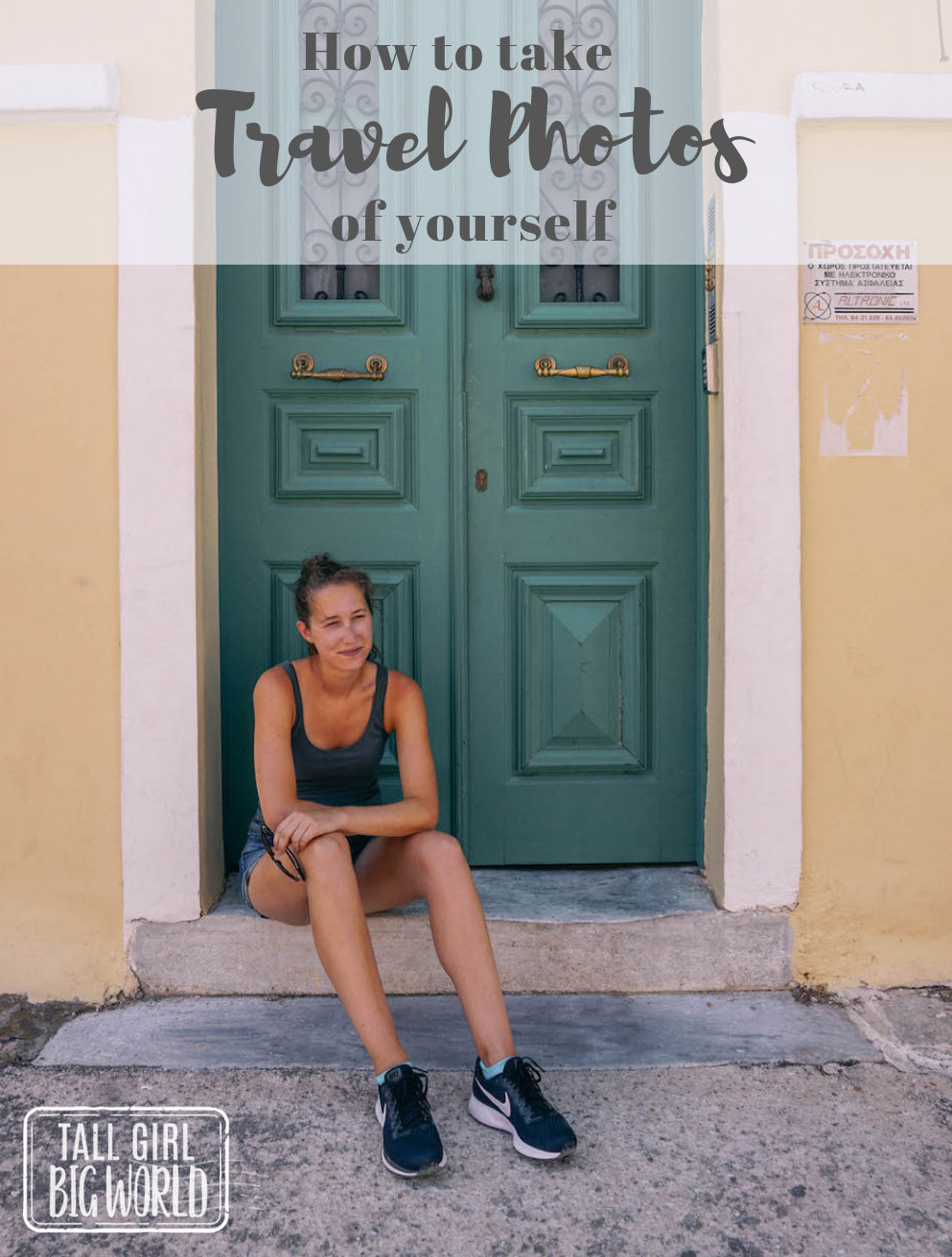 This post contains affiliate links. When you buy a product from a link shared on Tall Girl Big World, I receive a percentage of its price as commission at no extra cost to you.