Quebec City likely isn't the first place you'd think to travel solo, but when I saw how cheap flights from NYC to Quebec were I couldn't resist flying north for a few days. Initially, I was a little hesitant to visit Quebec City solo; I was afraid I'd run out of things to do, or that it'd be too cold to visit in October (I hate winter weather, especially when I have to trek through it by myself). But as soon as I stepped foot in Quebec City's beautiful Old Town, I knew I'd made the right decision to visit it by myself.
Whether or not you visit solo like I did, I hope you find this Quebec City guide useful in planning your own trip.
Why Visit Quebec City Solo?
Quebec City is actually a great place to experiment with solo travel because the downtown area is quite compact and easy to navigate. Most of the main attractions are within walking distance of one another, and the locals are more than happy to help out if you're lost. In fact, I had numerous people approach me to ask if I needed help finding my way when they saw me pull out my massive tourist map. (Canadians are lovely people!).
Old Town Quebec City is filled with local boutiques and art galleries, and it's nice to be able to visit them without worrying if you're boring your trip companion. Plus, there are numerous walking tours and museums in the area, which are ideal for doing solo. I should also mention that Quebec City feels extremely safe, and I never had any fears about wandering around by myself after sunset.
Things to Do in Quebec City
Although it looks large on a map, downtown Quebec City is surprisingly compact. There's lots to see and do, but two to two and a half days in the city would've been plenty of time for me to do everything I wanted to! Keep in mind that you can walk to most everything on this list, too.
Plains of Abraham—The Plains of Abraham is to Quebec City what Central Park is to NYC. The Plains of Abraham were the site of a major battle in Quebec City and are perfect for a summer picnic or a long walk. There's not much "to do" here, but I recommend visiting for your daily dose of greenery.  
The Citadelle of Quebec—An active military base and home of the Royal 22nd Regiment since 1920, the Citadelle is a must-visit attraction in Quebec City. I took a tour of the base and also enjoyed the accompanying museum of the 22nd Regiment. Note that you must be on a guided tour to see the base since military personnel live and work here. The tour lasts a little over an hour and is a great way to learn about both the Citadelle and Quebec City's fascinating history.
Explore Old Town—This is where I spent most of my time in Quebec City. Old Town is surrounded by an imposing stone wall and is overflowing with local boutiques and cafes. The cobblestone streets and colorful storefronts are difficult to do justice in photos, but it's worth exploring! Keep in mind that there's an upper portion and lower portion of Old Town. You can take the funicular to the lower part of the town, but I chose to walk down the hill to avoid paying the fee (the hill isn't bad at all!).
Spend the afternoon at Montmorency Falls—Taller than Niagara Falls, Montmorency Falls is well worth bussing out of the city to visit! I thought the area around Montmorency Falls would have more hiking trails, but the path around the falls is primarily paved. In that regard, the falls were a slight disappointment, but I'd still recommend visiting because the waterfall itself is stunning!
Musée national des beaux-arts du Québec—Quebec City's art museum is full of modern and contemporary art, and is a great way to pass the time. Although not my favorite art museum I've ever visited, it was a good place to hang out when it was raining.
Take a walking tour of the fortifications—If you're a history buff, you have to take a walking tour of the city's fortifications! The tour lasts 90 minutes and costs just $5, and focuses primarily on Quebec City's military history. I'm not usually a huge fan of military history (it goes over my head most of the time), but this tour taught me a lot about Quebec's history in general. Wear comfy walking shoes and extra layers for this tour, because the weather here can be unpredictable!
Places to Eat in Quebec City
I didn't get to sample many of Quebec City's restaurants because I opted to make breakfast and dinner at my BNB, but the few places I ate were fabulous. The one place I'd happily return to again and again is:
Crêperie le Billig—This old-school creperie sells both sweet and savory crepes and is a great spot to cozy up with a good book. The wait staff kindly brought me mug after mug of hot tea while I read Shanghai Girls (an excellent book!), and the bacon and potato crepe I had was one of the best things I've eaten all year.
Tips for Visiting Quebec City
Take the bus when possible—Skip the expensive Uber ride, and take the bus instead. There's a chain of convenience stores in the area called Couche-Tard that sell bus tickets (you can buy single tickets or multi-day passes). Bus drivers do not carry change, so don't buy your ticket on the bus!
Pack extra layers—Even if you visit Quebec City in the middle of summer, I'd still recommend packing an extra layer or two to be safe. Old Town is nestled near the Saint Lawrence River, and the wind whipping off the river can be brutally cold sometimes.
Get Canadian dollars ahead of time—For my four-day stint in Quebec City, I got 250 Canadian dollars and returned home with change. (But I also was traveling on a tight budget and was making breakfast and dinner for myself). No matter your budget, order Canadian dollars ahead of time to avoid the expensive airport exchange rate fees.
Always tip your waiter—Tipping in Quebec City is a must, with 15-20% being the normal amount to tip your waiter. If you don't have small change, ask your waiter to break one of your larger bills for you!
Don't expect to hear much English—French is the main language in Quebec, and waiters and store clerks will address you first in French before asking if you'd prefer to speak English. I had no problems with the language barrier though, as the French Canadians are very kind about helping tourists.
Quebec City feels like it was transported straight from Europe and is unlike anywhere else I've been in North America. I highly recommend taking a weekend trip to this stunning place at least once in your life—it's incredible how well preserved the whole town is!
Tell me: Have you traveled solo before?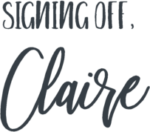 More posts you'll love:
Pin it for later!