Walking to the Montmartre district in Paris is quite the hike, literally. Holy moly I haven't walked up a hill like that since I don't know when. In the end, the effort was worth it as Montmartre has the best view of Paris. Standing at the top of the hill in front of the Sacra-Coeur Basilica, all you can see for miles is Paris's gorgeous skyline. This area has more than stunning views, however, and is the perfect place to begin your exploration of France's capital city.
Montmartre District: The Basilica
The Sacra-Coeur Basilica is beautiful inside and out. Built in the Romano-Byzantine style, the basilica was a fresh sight for me since I'd seen primarily Gothic style churches like Notre Dame on my travels throughout Europe. I loved the stained glass windows inside the basilica, and the mosaics on the ceilings were incredible. When in the Montmartre district, you have to go inside—it's just not a complete visit without at least a quick peek at the beautiful interior!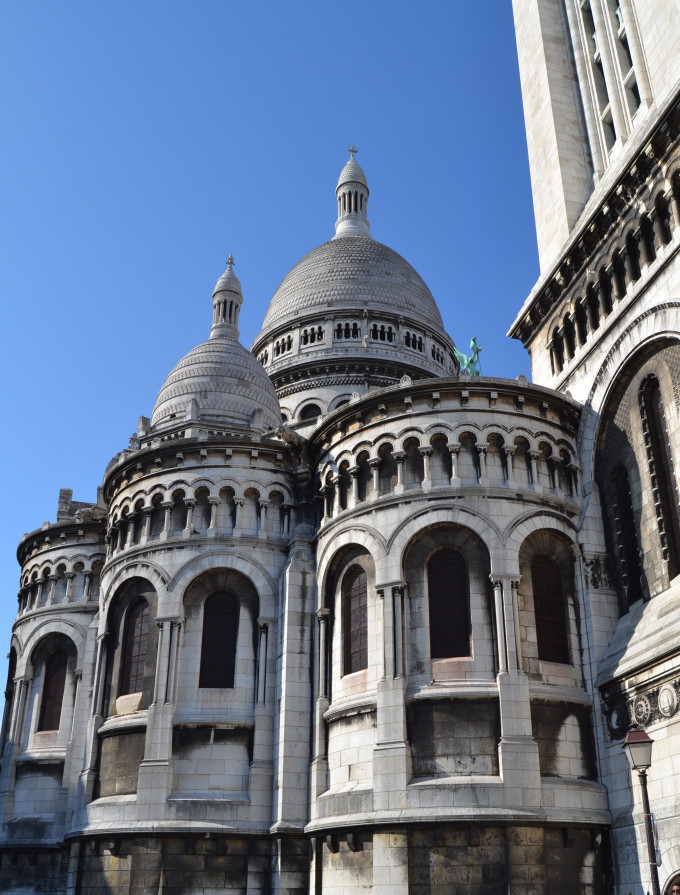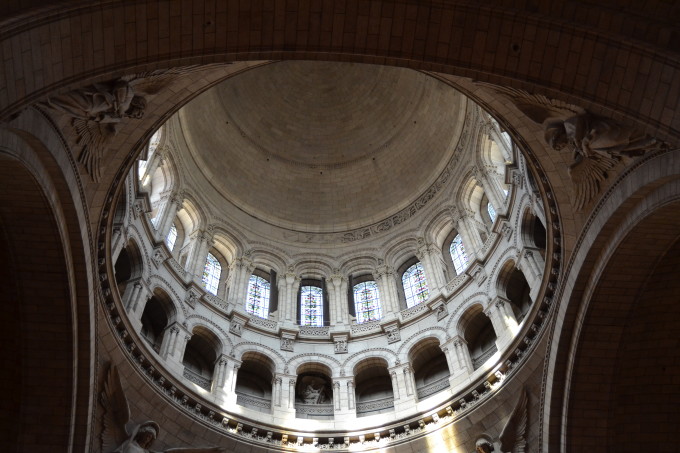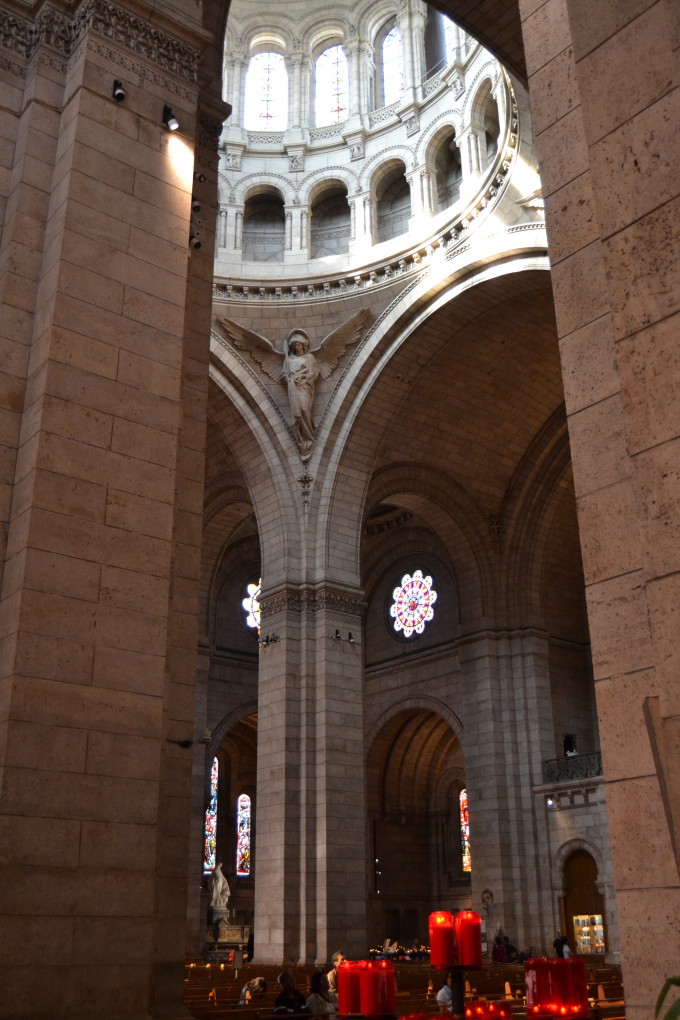 Montmartre District: The Town
Next to the basilica is a cutesy town filled with sweet shops and art galleries. The Montmartre district is known for its artistic roots, and was once home to artists like Picasso, van Gogh, Monet, and Dali. I particularly enjoyed speaking with the local artists who had set up their easels in the center square; it was obvious that they were all passionate about their work, and I was sorely tempted to buy a small piece when I was there. Sadly, my suitcase was stuffed from being abroad for five months, so I made myself resist.
There are also plenty of creperies in the area as well as cute restaurants with street seating. If you're looking for an authentic crepe experience, make sure you ask to have your crepe made fresh in front of you, otherwise they might be using premade crepes.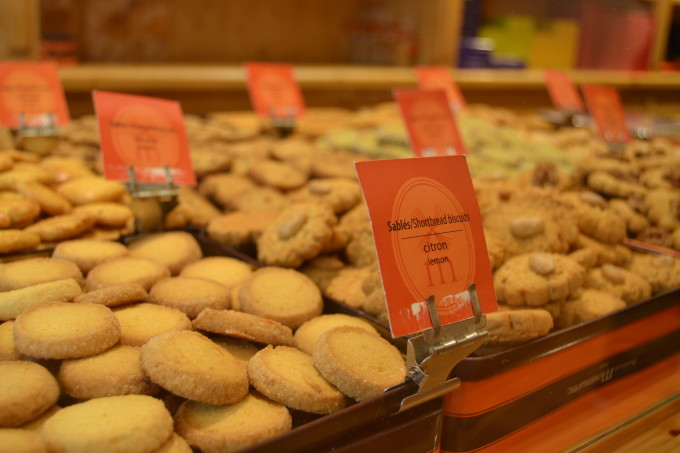 As a forewarning, some areas of the town are extremely kitschy and touristy. I'd still recommend walking around and going into shops because there are many wonderful galleries filled with local artwork that's worth seeing. If you get tired of the hustle and bustle, walk down one of Montmartre's many side alleys and explore the residential areas. The houses here are freakishly expensive and extremely beautiful.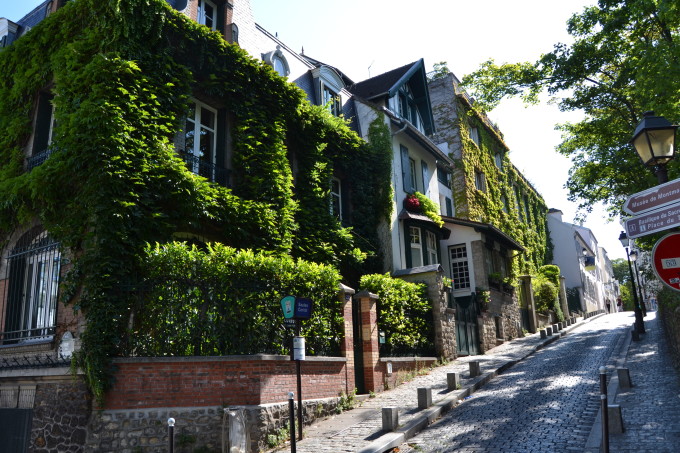 Montmartre District: The Perfect Sunset
My dad and I bookended our trip to Paris with visits to Montmartre. We began our first day in the basilica and ended our last one standing on its steps overlooking Paris. We got there around 8pm and were surprised to see half of Paris already there! Watching the sunset over Paris was the perfect way to end our week in France, and I'm already planning my next visit to that exact spot. I'm thinking a few friends, a bottle of bubbly, and some good French pastries will make it an amazing night.
Montmartre District: Its Sexy Neighbor, Pigalle
The only downside to visiting Montmartre is that you pretty much have to walk through the Pigalle district to get to it. Pigalle is filled with lewd sex shops and side shops that just scream "tourist trap." Don't let Pigalle dissuade you from marching up the the Sacra-Couer Basilica though, because the area of Montmartre is a great place to visit.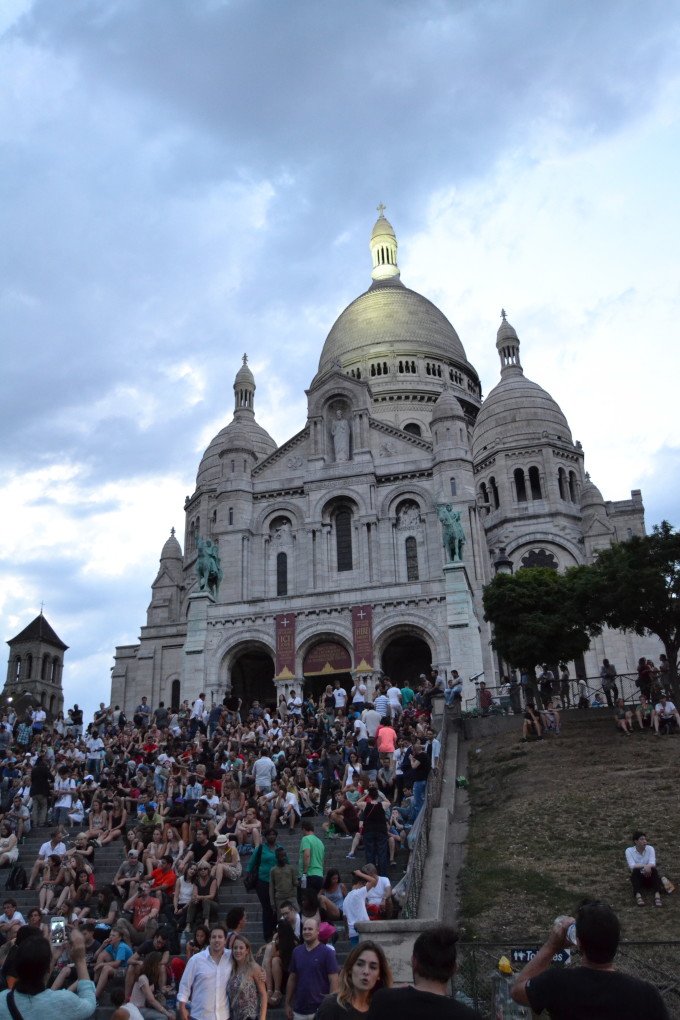 What are your thoughts on the Montmartre district? What is your favorite view in your city? My hometown has a beautiful cobbled main street that makes for the prettiest photos! Leave me a comment with your thoughts, and feel free to share this post with friends if you enjoyed it.
Signing off,
Claire