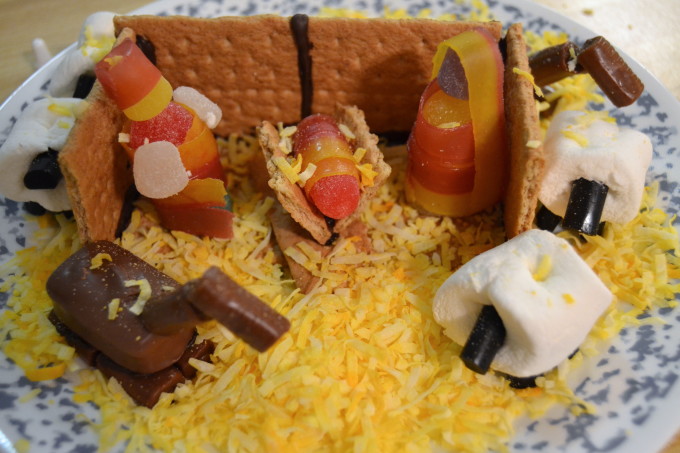 Merry Christmas dear readers! Whether you're celebrating Christmas today or not, I hope you've had a wonderful day. In the spirit of the holidays (and of Food Friday) I was going to post a recipe on how to make my dad's oh-so-delicious baked chicken. It's drizzled with olive oil, sprinkled with herbs, and turns out beautifully golden brown every time.
Except today. Ho ho ho, Merry Christmas.
So rather than try and sell you the usually superb recipe my dad uses, I figured I might as well show you what really went down at our Christmas dinner this year. If you follow me on Instagram (which you totally should), then you already know I'm in North Carolina for the holidays. My brother is stationed at Camp Lejeune for training before he's deployed to Japan. Naturally, we all wanted to see him so we flew our little tushies over a few states and here we are today.
How our Christmas usually operates is we wake up and have breakfast with my mom and about mid-afternoon Eric and I drive over to my dad's house for dinner. The last few years we've baked a chicken, and we thought there was no point in breaking the tradition just because we're out of state. So, in went the chicken into the oven, our hearts filled with anticipation for the golden creation that would emerge. Alas, it was not to be. I don't blame my dad though; I really think it's the oven in our AirBNB. I'm pretty sure it came straight from the '80s and its temperature regulation abilities are questionable.
To quote the chef himself: "This chicken is done, but just barely."
And from my hungry brother: "You know, eating these bits of rosemary is kind of like eating pine needles."
Awesome.
To go with our gorgeously pale chicken we had green bean casserole, minus the crunchy onions on top because we forgot to buy them. We also made delightfully lumpy mashed potatoes (mashing with a fork is hard work, my friends), because you can't have chicken without potatoes, am I right?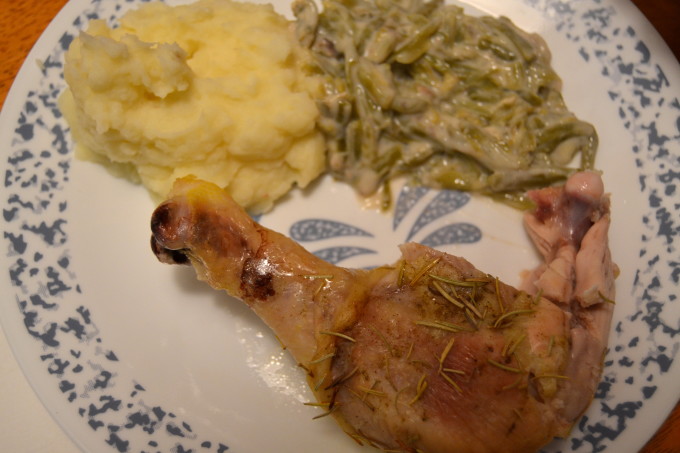 As I'm typing this, I can smell the promise of the dessert yet to come: the slightly burned and overfilled pecan pie. Wowza, I am on a roll this Christmas. If you ever want to hire me as your personal chef, my email is in the "About" section of TGBW.
[On a side note, I actually was hired to be a chef one summer, and I totally burned 4 slabs of brisket my first week on the job. Miraculously, I wasn't fired. So there's that little tidbit of information…]
In all honesty, I've painted a pretty bleak picture of our Christmas dinner, but it really tasted delicious. I couldn't be happier to spend the holidays with my brother, and I'll get a chance the redeem myself when we have our second Christmas in January with my mom when he's home on leave.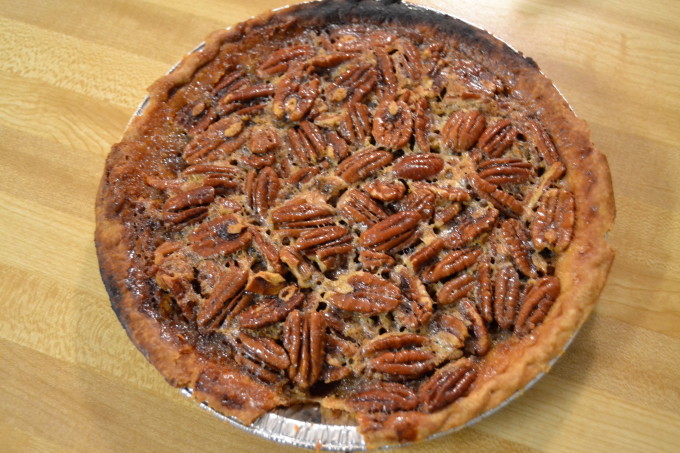 Oh, and before I forget, look at the edible nativity we made! I can't decide whether I like the gumdrop baby Jesus or the marshmallow sheep better. Eric and I assembled this while the chicken was baking, and I'm rather pleased with our handiwork. I plead my case to add three gummy bears as the wise men, but he wouldn't hear of it.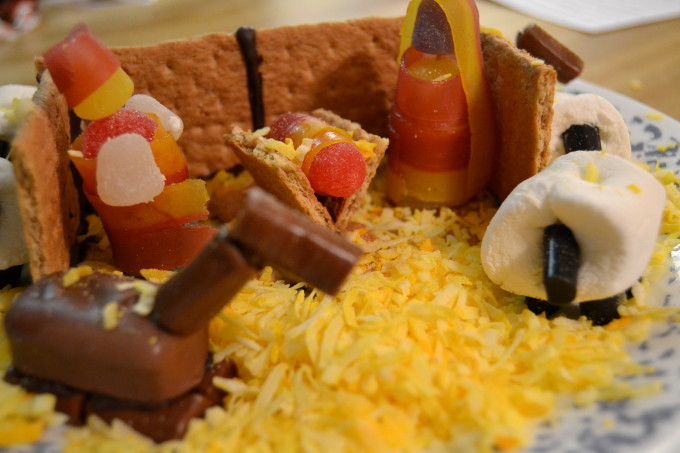 What did you do today? Are there any traditions your family has during the holidays? I'd love to hear from you all, so feel free to leave me a comment!
Signing off,
Claire