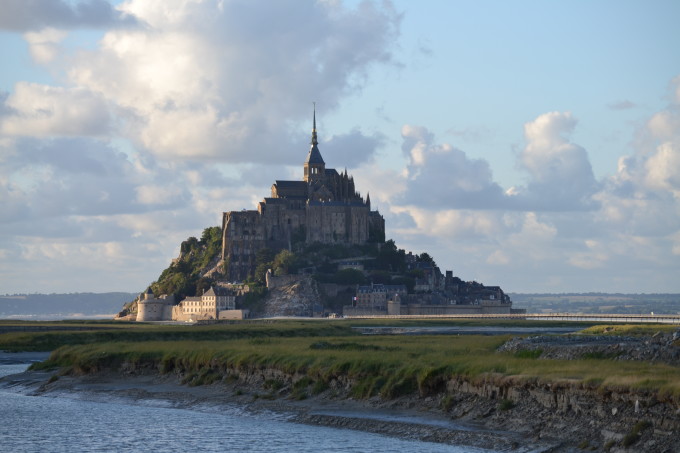 Ancient stone walls, towering archways, and the most stunning view of the Mont Saint-Michel Bay are just a few of the snapshots that come to mind when thinking back to my time at Mont Saint-Michel. With over 1,000 years worth of history surrounding the island and the abbey it's known for, Mont Saint Michel is a testament to human ingenuity. Not only was the abbey and its surrounding town built on an outcropping of granite in the bay, but it also has the highest tides in all of Europe, making it a difficult building site even by today's standards. Although far away from most of the typical attractions in France, Mont Saint-Michel is well worth visiting for its beautiful scenery and impressive architecture.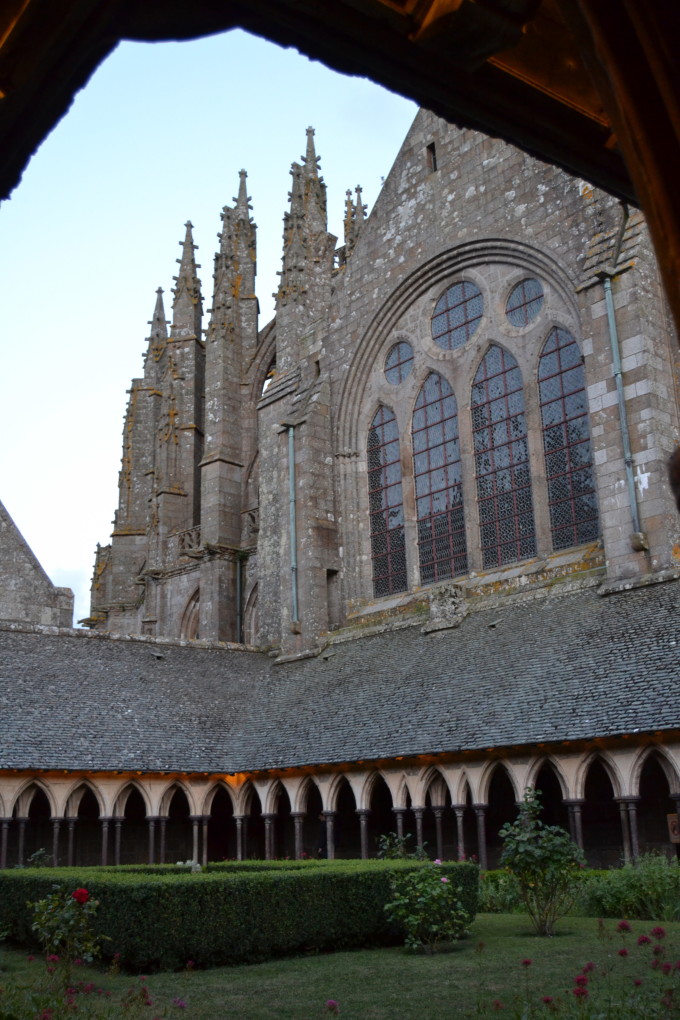 Mont Saint-Michel: Getting There
As I mentioned, Mont Saint-Michel is pretty much out in the middle of nowhere. It's off the coast of Normandy, but neighboring Brittany is very close as well. My dad and I rented a car in Paris and drove to the island, but TGV trains go from Paris to Rennes every day. From Rennes, you can take a bus to Mont Saint-Michel.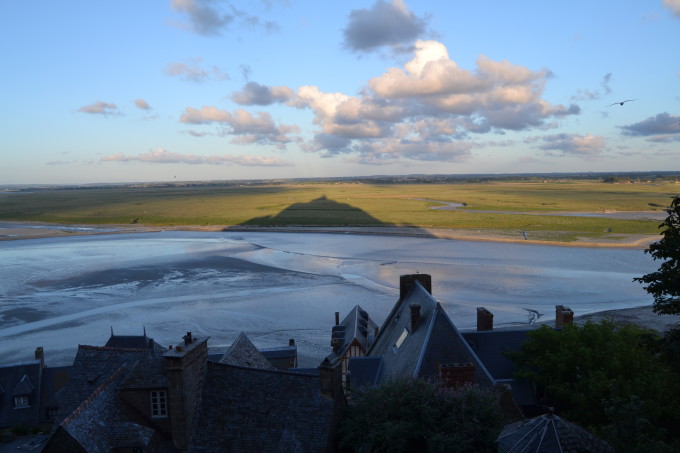 Mont Saint-Michel: Costs
Visiting Mont Saint-Michel is an absolute bargain. Tickets are only 9 Euros, with reduced rates of 7 Euros for students and free admission for anyone under 18. Although getting there might be a bit expensive, the actual admission fees really can't be beat.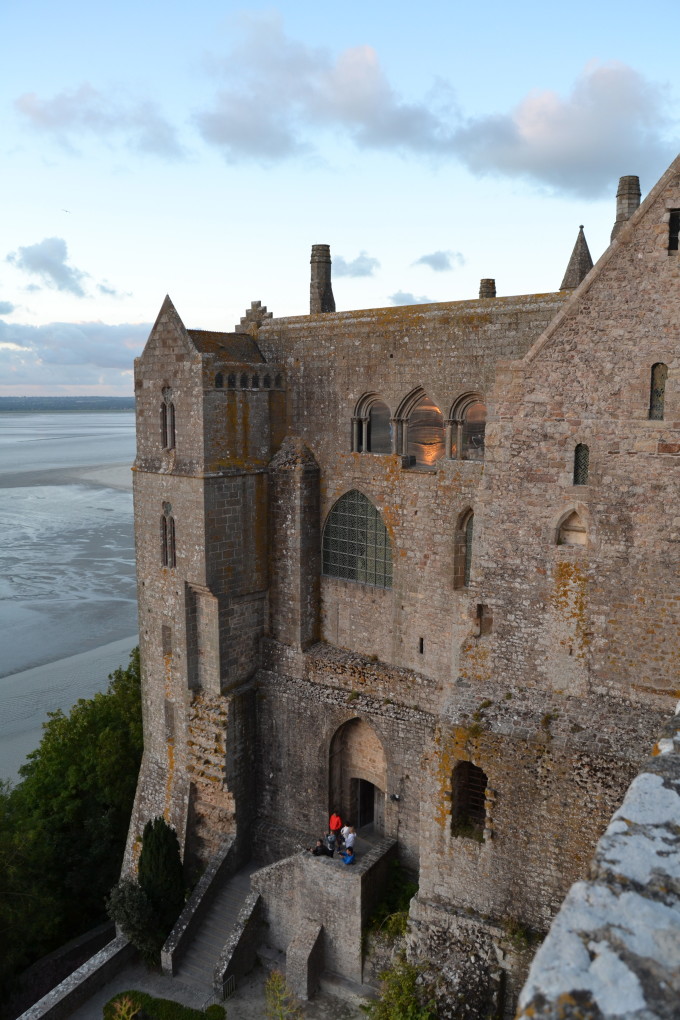 Mont Saint-Michel: What to Expect
Mont Saint-Michel is one of the few locations in the world where visitors can see a medieval city in its original state. At the base of the island is a small town (yes, people still live there!) filled with restaurants and shops. Most of the shops sell trinkets for visiting tourists, but there are a few "real" stores here and there.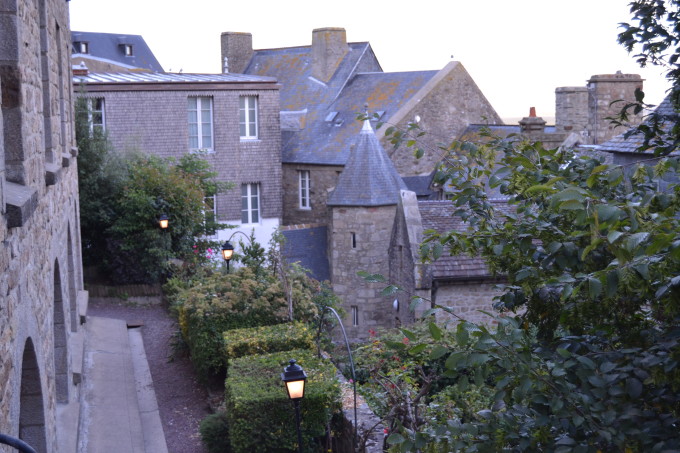 After wandering through the town, a flight of steps will take you up to the abbey. Just as a heads up, the climb up isn't easy. There are numerous flights of stairs, most of which have dips in the middle of the stone because they're so old.
The abbey itself is enchanting. While there's no official tour of the abbey, visitors are directed along a single path into various chambers and twisting tunnels. Each room is bare stone, but the emptiness enhances the mysterious feel of the abbey and left room for my imagination to wander freely when I entered each new space.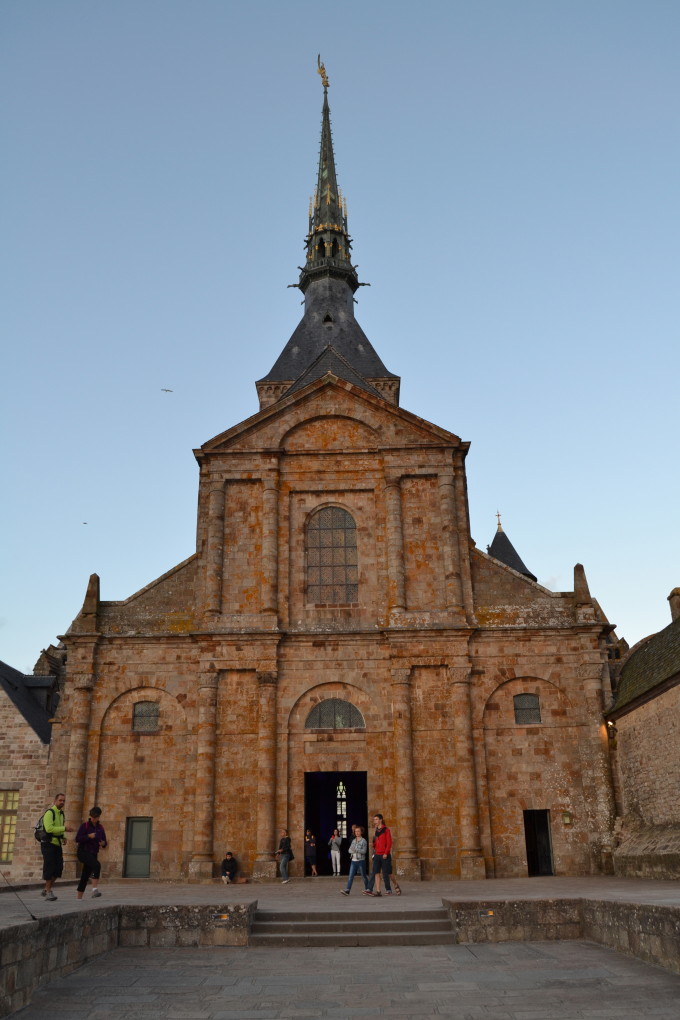 My favorite spot in Mont Saint-Michel was the terrace overlooking the bay. The sea went on for miles in either direction and made for the perfect spot to watch the sun begin to set.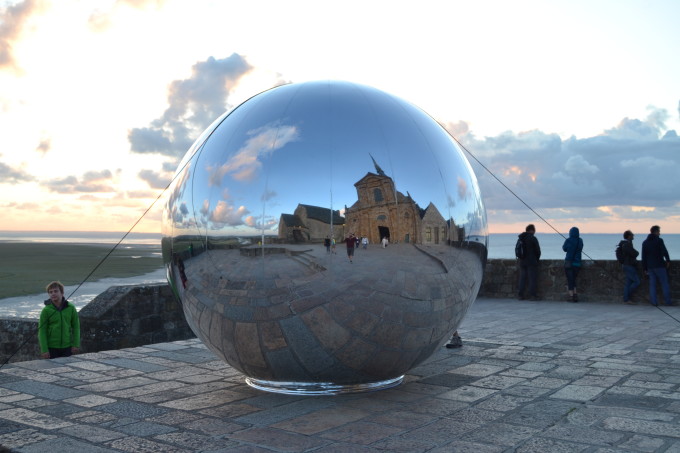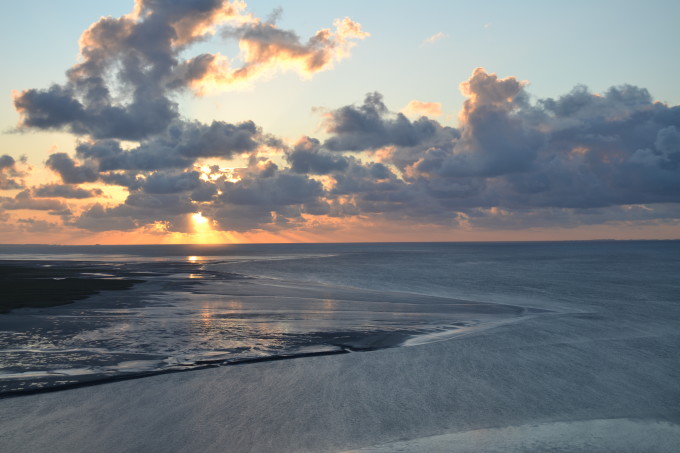 Mont Saint-Michel: Why at Night?
Mont Saint-Michel comes alive at night. As in, it literally comes alive. A sound and light show is put on through the entire abbey, which adds something magical to an evening visit. The show I saw revolved around the mystical elements of a phoenix's birth and each room beckoned me in with its creepy soundtracks and hypnotizing displays.
Another reason to consider visiting Mont Saint-Michel at night is because you'll run into far fewer visitors. Once the sun starts to set, all the tour buses roll out and the day-trippers go back to the town they're staying in (remember, the island is in the middle of nowhere). The lack of tourists made our visit seem more enchanting, and we got to set our own pace as we walked through the abbey. The town quiets down dramatically as well, and you have the ability to wander around and explore all the nooks that are tucked away. Essentially, it's like having the entire town to yourself.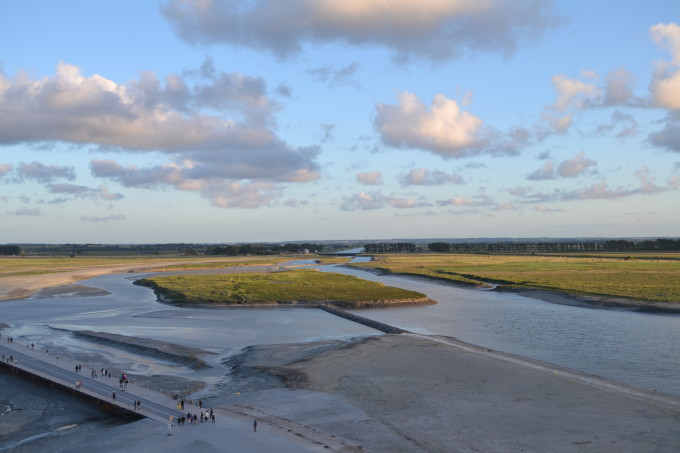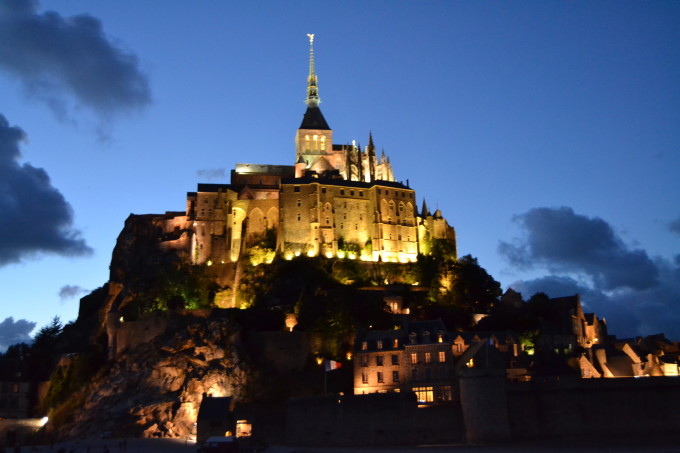 Mont Saint-Michel: Final Thoughts
Would I return? In a heartbeat. Mont Saint-Michel was incredible, and I can't think of any other place I could compare it to. I'd be tempted to visit the abbey during the day the next time I visit, but I so enjoyed having the place "to myself" that I hesitate to take the plunge. We'll just have to see what I decide, now won't we?
What are some places you've been to that you could compare to Mont Saint-Michel? And what's the most unique place you've visited?
Signing off,
Claire