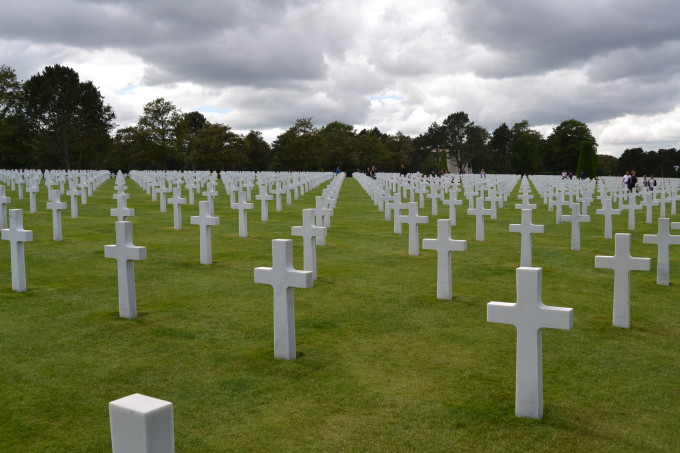 Visiting the D-Day landing beaches was an unreal experience. In total, there are five beaches that the Allies divvied up for the invasion of Normandy: Utah, Omaha, Gold, Juno, and Sword. Of these, the Americans were responsible for Utah and Omaha. Because the stretch of beaches is quite long, my dad and I only visited the two American landing sites.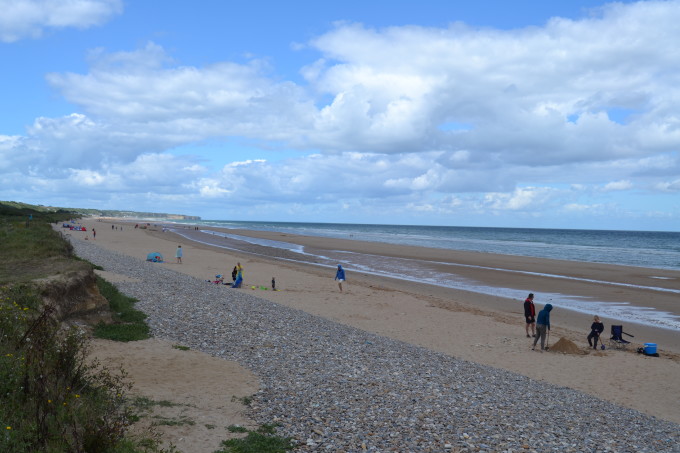 We chose to park by Omaha Beach itself rather than at the memorial site so that we could hike up to it. The beach itself looks like any other beach, and I found it difficult to imagine the battle that had taken place there. Similar to how I felt about the town of Dachau, it's good to know that life goes on after such tragedies occur, but at the same time it's so strange to be visiting these types of places knowing what had happened so many years ago.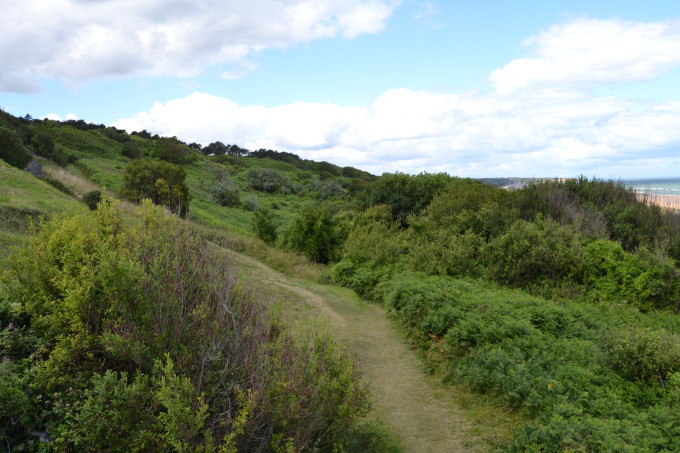 From the beach, we hiked up a hill to a small memorial for the soldiers who had been killed in combat. On this hill, we saw remaining pillboxes that the Germans had used during the invasion, and we were able to walk down into one. It was surprisingly large under ground, and it helped me better envision what had taken place there. There were also small craters in the ground, which I wouldn't have noticed had my dad not pointed them out to me. Once you knew what to look for, it was easier to spot the places where the ground had been bombed and new growth had repaired it.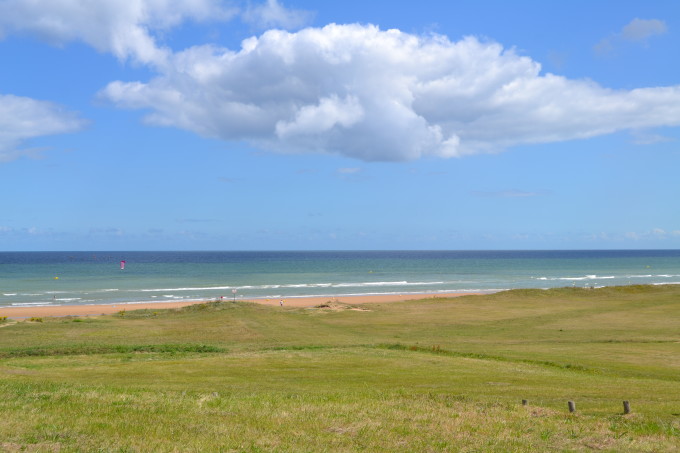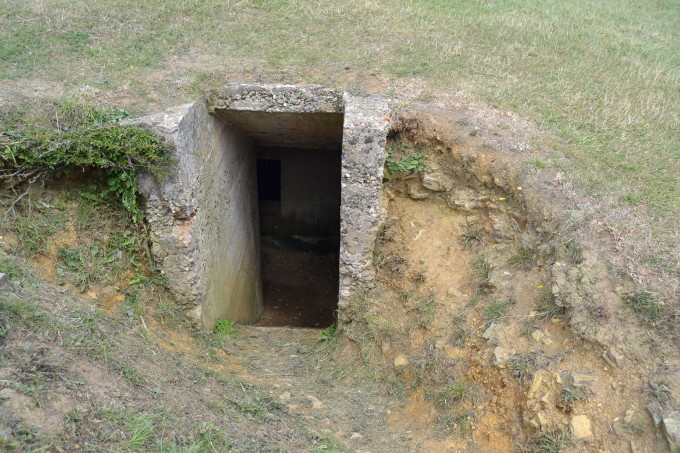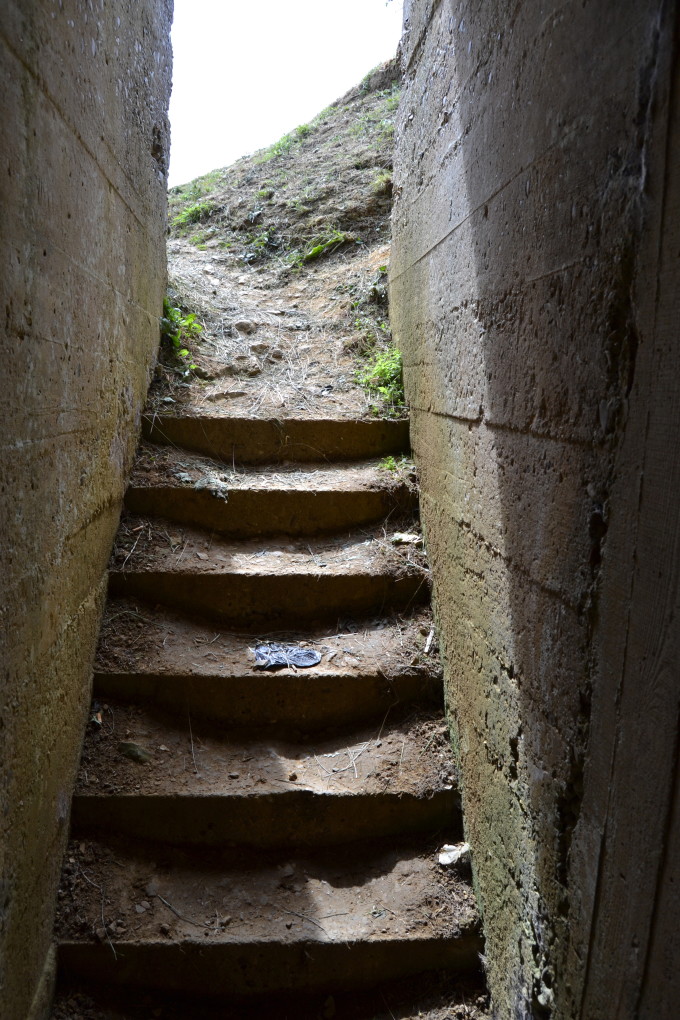 Although many visitors flock to Omaha Beach, it is perhaps best known for the American Cemetery located nearby. The resting place for over 9,000 American soldiers who lost their lives during the Allied invasions, the cemetery is an important place to visit for any American tourist. I felt like the cemetery was the perfect tribute to our fallen soldiers, and the white crosses lined up in perfect rows made the entire experience surreal. Though it might sound corny, I felt especially proud to be an American as I walked through that cemetery. My brother actually just completed his time in boot camp, so being able to visit Omaha Beach held extra weight for me knowing that he'd just begun his time in the Marines.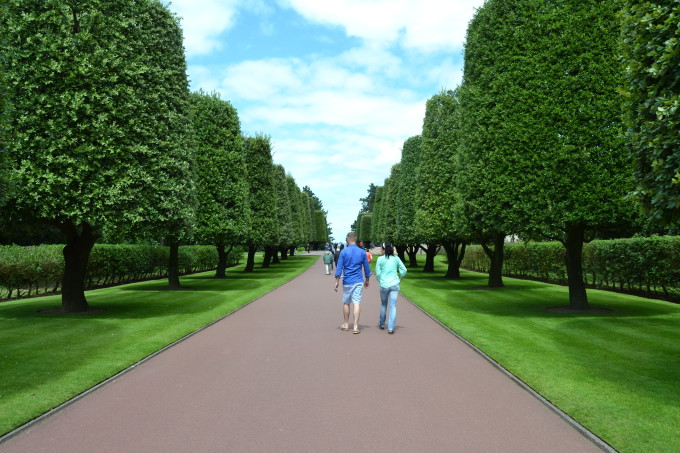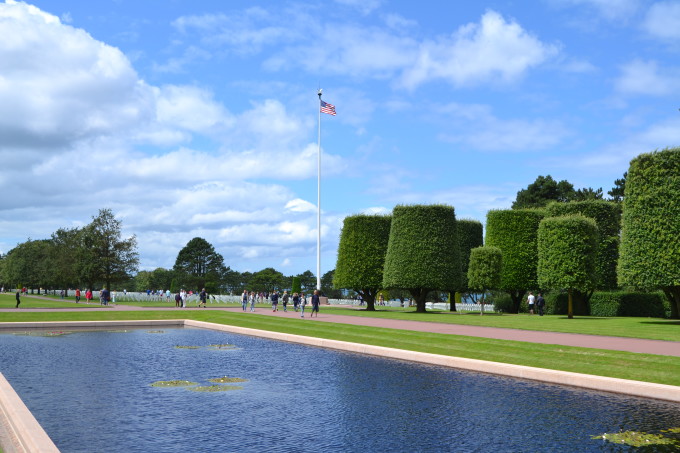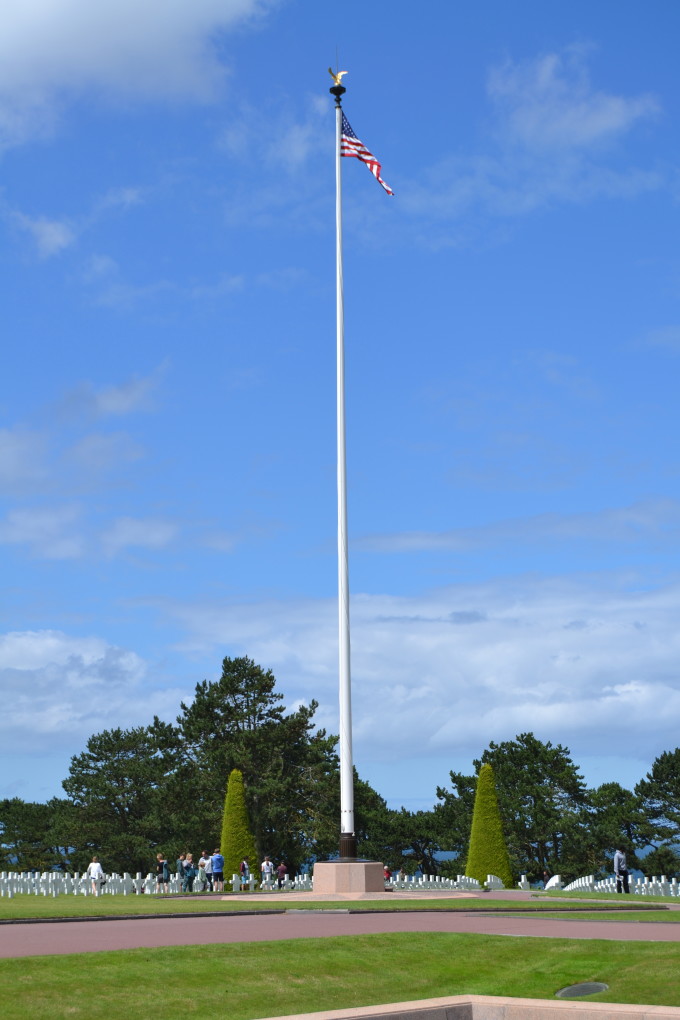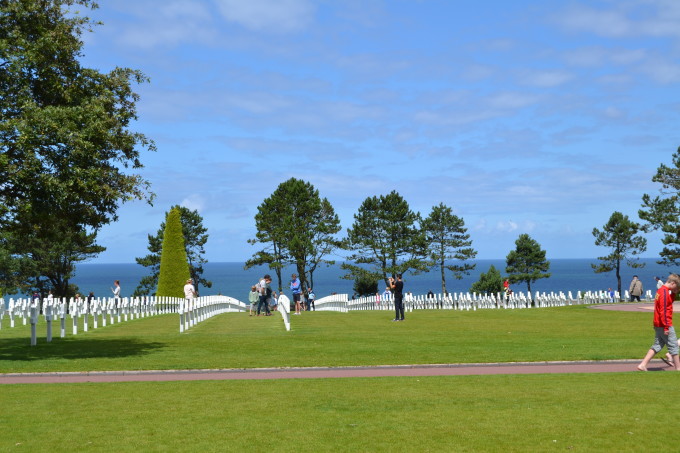 The American Cemetery has a visitor's center that I highly recommend you visit. It's free to enter and has a wonderful display downstairs detailing the events leading up to and following the D-Day invasions. There's also a film that's shown on a loop to visitors, which is well worth watching. All in all, the visitor's center will probably take you a little over an hour to see, and it gives you such a good perspective on the events of the Normandy invasion in general.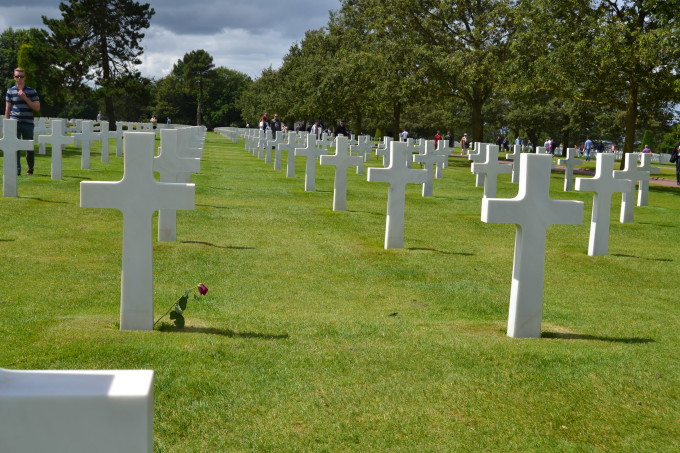 Visiting Omaha Beach and the American Cemetery were two amazing experiences I'll never forget. Have any of you visited these spots before? What memorial sites hold a place in your heart? I'd love to hear your thoughts on the topic.
Signing off,
Claire