Hello all! In case you've been wondering where I've been, I've literally been living like a hermit the last few weeks just working on my final papers. No worries though, my papers are all finished now and I just have to get through one more final exam and then I'm home free. It's very odd writing essays in German because I have to remember to leave enough time to go back through and correct all of my mistakes (trust me, there's a lot). I'm also not used to doing school work in the summer because the American university system is run much differently than Germany's.
If you follow me on Instagram (which you should!), you probably saw a few pictures from my time in London. I visited the city at the beginning of June, but have been so swamped with work since then I haven't had time to write about my amazing time.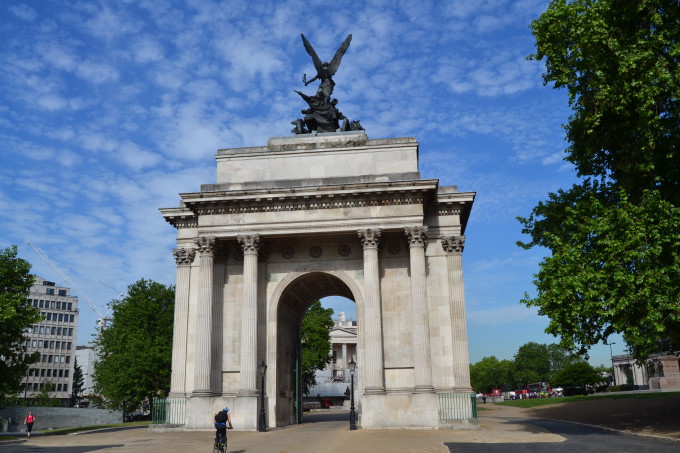 I wanted to start my London adventures with a post on Hyde Park because it's one of the best places to relax in London, and I've been in serious need of relaxation since starting my essays.
On my way to Hyde Park, I popped over to the Wellington Arch and was rather taken aback from the line of horses marching past.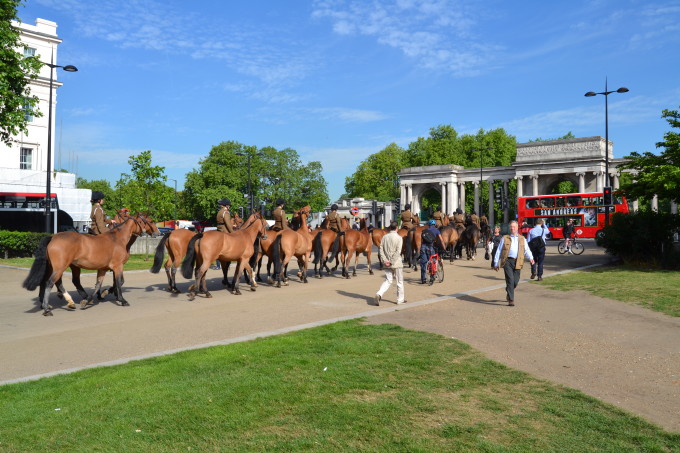 They just ran past me and crossed the road. I was the only person who seemed excited about this, so I'm wondering if this happens every day. I felt like I should pull a Legolas and ride bareback on one of them, but I figured that would only end badly for me.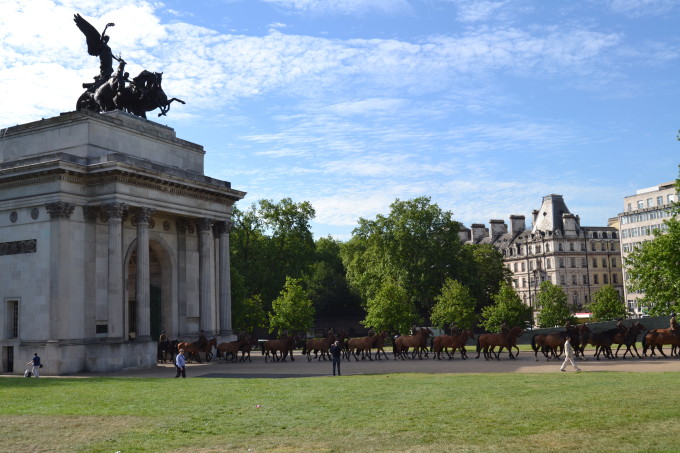 Hyde Park is the perfect oasis in the midst of the bustling city. Once you're in the middle of it you can't hear any cars and can just lay there for a while watching all the cute dogs running around. I especially loved walking along the pond in the center and seeing all the ducks diving for bits of bread.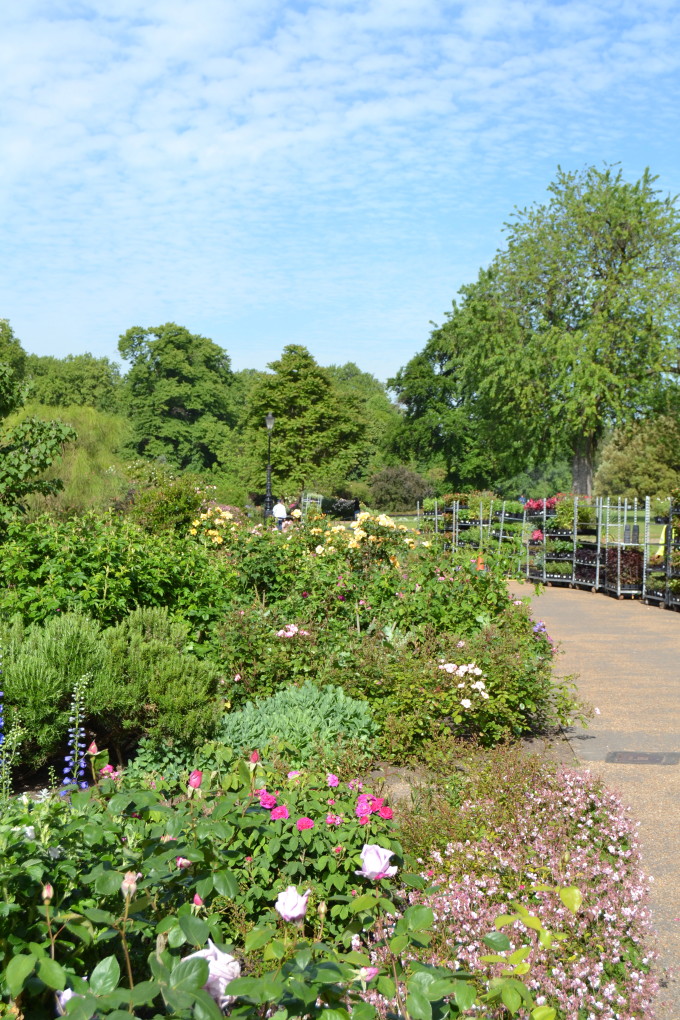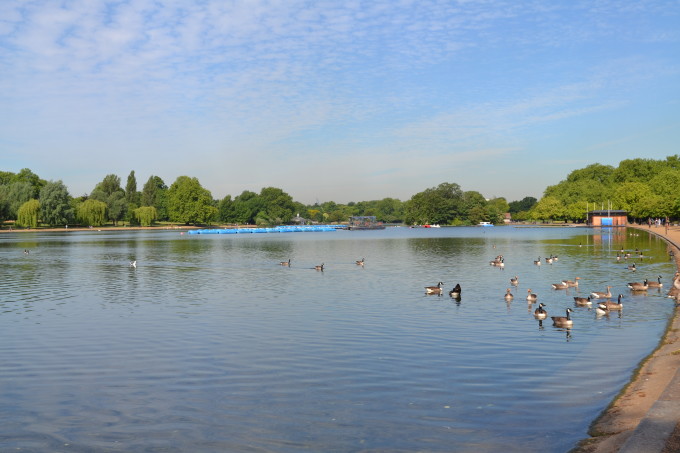 One of the first things I noticed about Hyde Park was that it's a traditional English garden with minimal landscaping. It's just an open green space for anyone to wander through, making it the perfect spot for picnicking and general snoozing.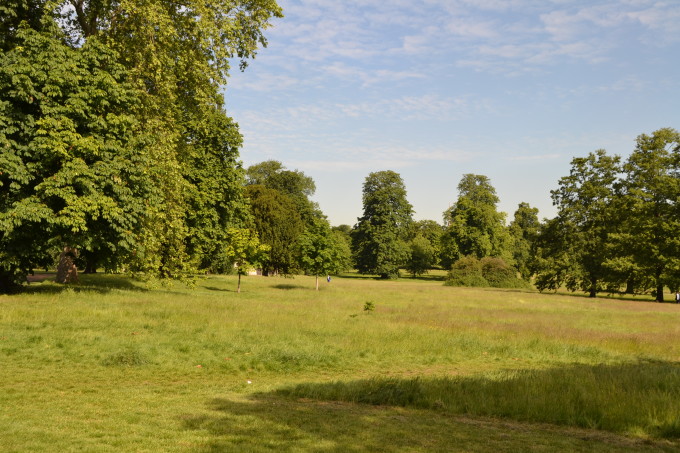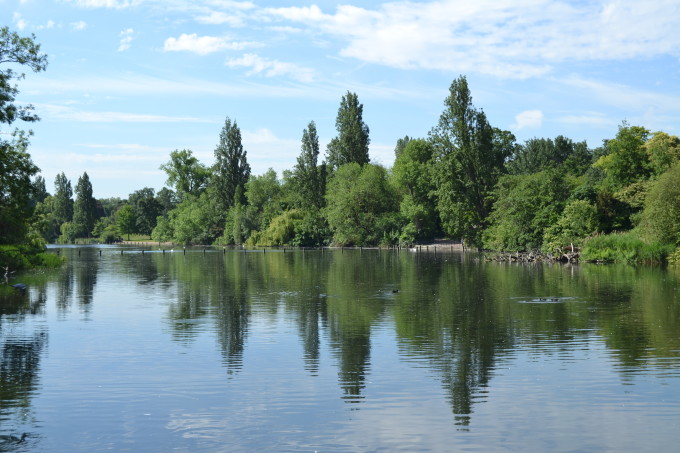 There's a more formal garden area on one side of the park near Kensington Palace that is worth wandering over to. If you're lucky, you'll even be able to spot a crane or two napping in the middle of the fountains.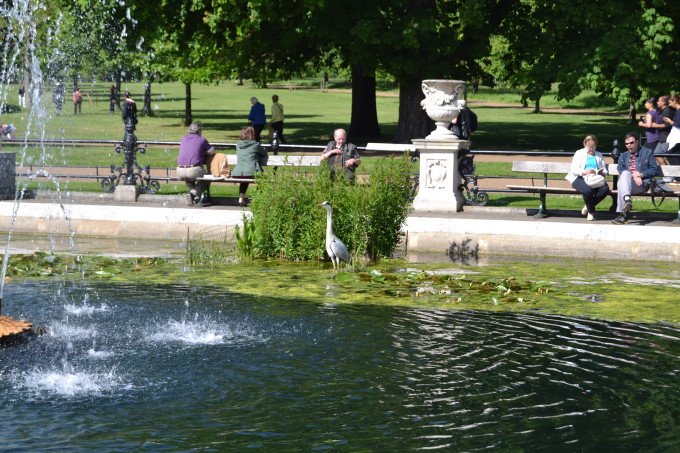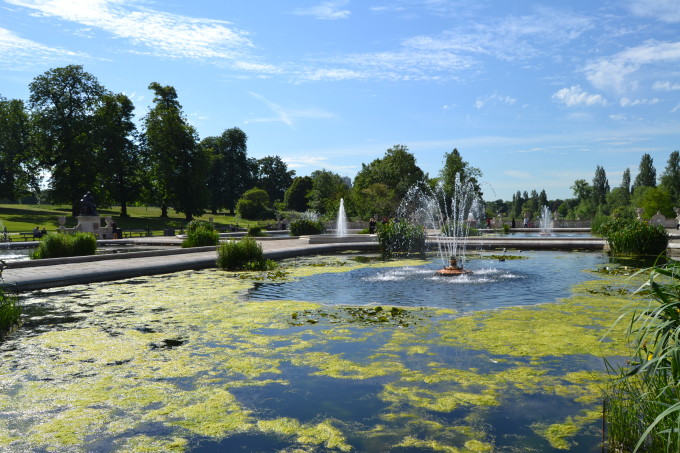 Kensington Palace is snuggled into one side of the park, and I visited it after I'd had my fill of puppy watching. I mean, people watching…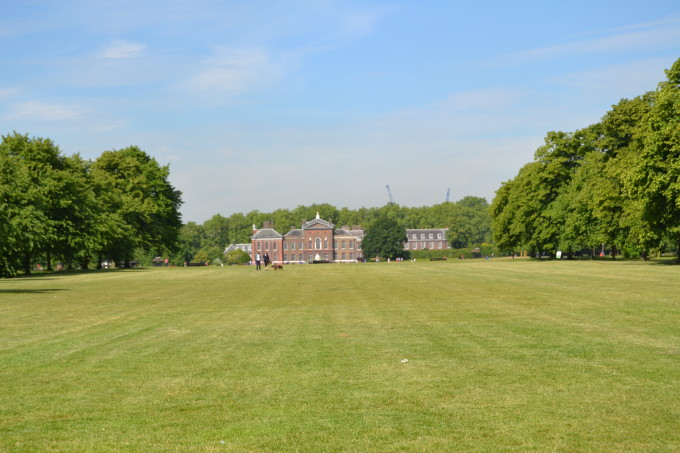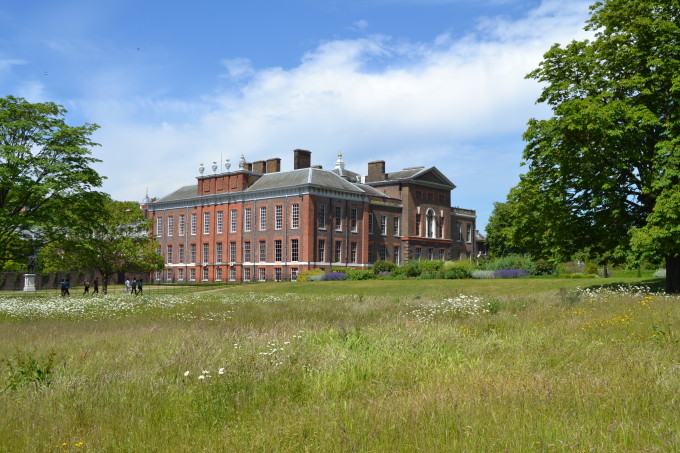 To be perfectly honest, Kensington Palace wasn't my favorite. I was rather disappointed with the displays inside, as most of the rooms were bare and had just an information card for you to read. The few items in the rooms were usually replicas, and overall I didn't find the experience to be anything magical. It's hard to describe, but it just felt inauthentic, especially after having visited stunning palaces like Schönbrunn and Neuschwanstein. If you're looking to spend an entire morning somewhere, I'd recommend visiting the Tower of London instead.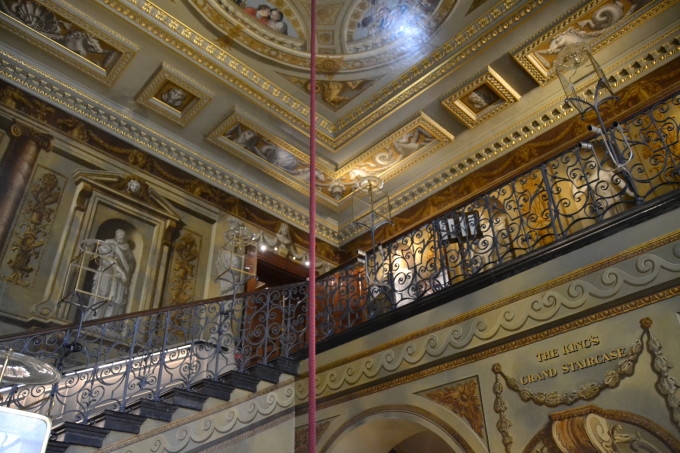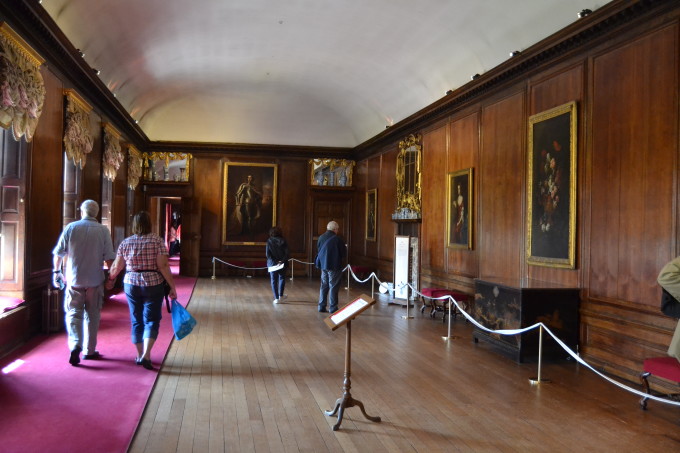 That being said, the gardens outside of Kensington Palace and the actual building itself were gorgeous. The entire area is just a lovely place to sit down and have a chat, and the small palace grounds are certainly worth a walk around.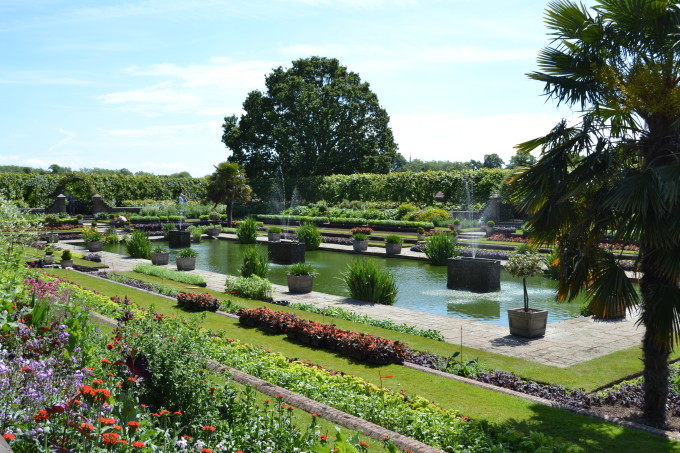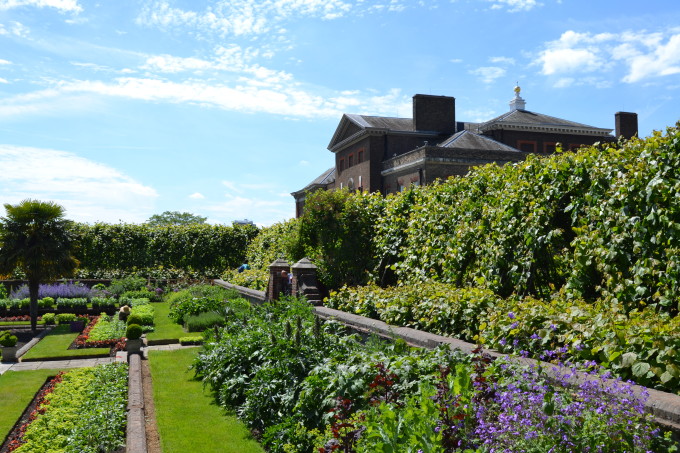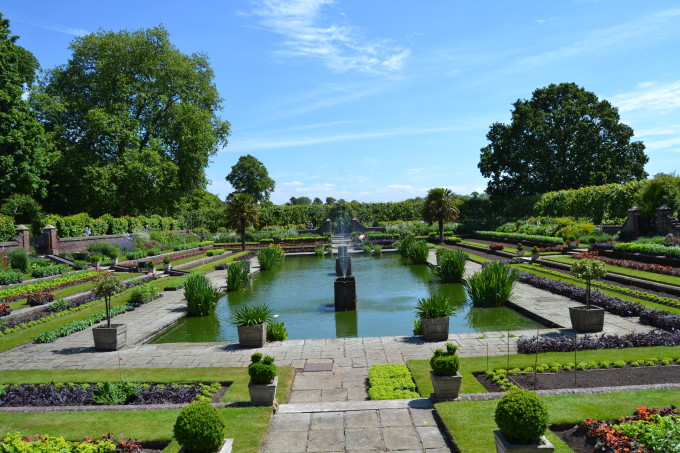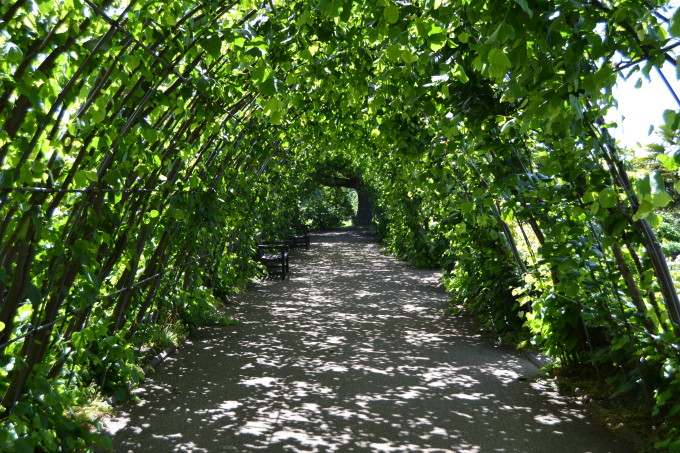 All in all, Hyde Park gets two huge thumbs up from me. If you're ever in London on a sunny day, you need to make sure to spend some quality time in Hyde Park. Have you ever been to London? What were some of your favorite spots? I'll be posting more about my time in England soon!
Signing off,
Claire