A few weeks ago, I was talking with my dad about how antsy I am to get back to the USA. I absolutely love Germany and could easily see myself living here one day, but now that I've been in Europe for almost five months I'm ready to head back home and explore the States. It's so weird to say that because before I came to Germany I absolutely couldn't wait to get out of the Mid-West and into new territory. I think that because I've made so many non-American friends here I've been infected by their US-travel bug. I'm always asked questions about such-and-such a city and "Do Americans all really do this?" and things like that. After spending so many months explaining what it's like to be a "real American" to people, I've gotten re-excited about my home country and now have a running list of all the places I want to visit. In honor of the 4th of July, I've written out a few of things on my USA bucket list. Let me know which ones you've already completed!
1. See the Redwoods in California
I never used to be a huge nature person, but after working on a dude ranch last summer I've grown to love my time outdoors. The Redwood Forests in California look stunning in photos, and I can't wait until I get to go hiking in them myself!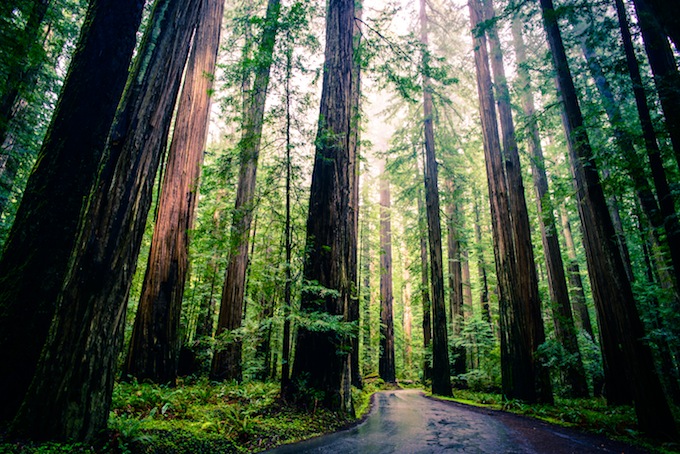 2. Explore Yellowstone National Park
Yellowstone has been on my "to visit" list for a while now. Between the amazing wildlife in the park and the huge number of geysers in the park (Hello Old Faithful!), it sounds like an absolute dream. I would definitely have to go with a friend though, because I would get hopelessly lost hiking by myself.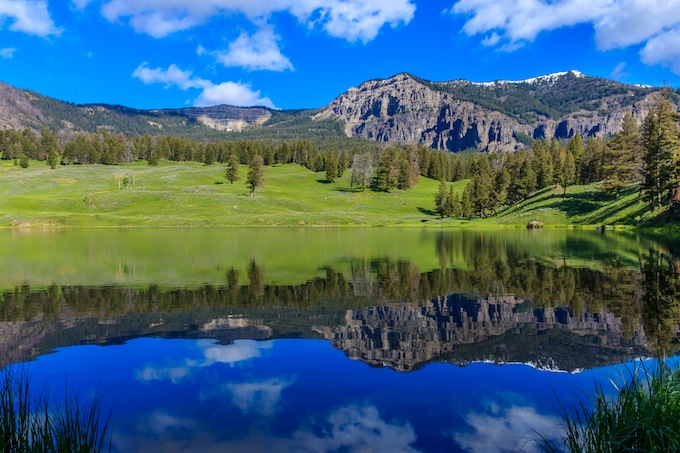 3. Visit Cincinnati, Ohio
This might sound a bit odd as Cincinnati is safely snuggled in the Mid-West (aka the least touristy section of the country), but I've heard nothing but wonderful things about this city. I have friends who rave about Cincinnati, or, more specifically, about the huge IKEA store there. So far, my list of sights to see in Cincinnati include: the Cincinnati Zoo, Jungle Jim's International Market, and, of course, a visit to IKEA and it's delicious meatballs. With any luck I'll be able to visit Cincinnati at the end of August!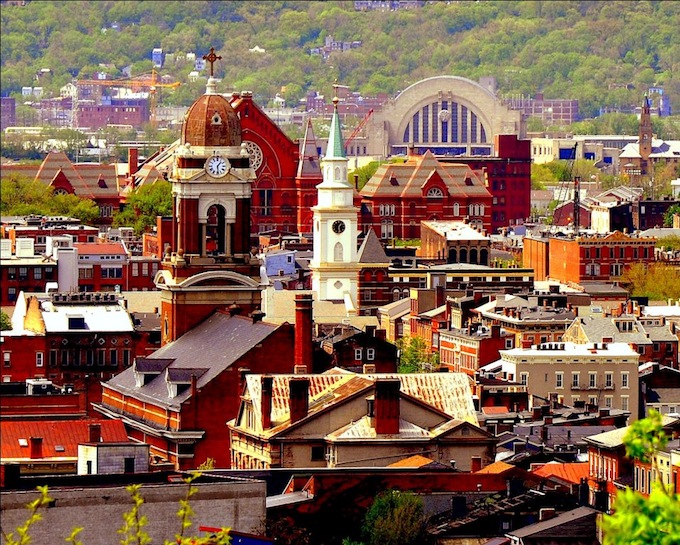 4. Eat a Po-Boy in New Orleans
My dad's been to New Orleans a handful of times and he always rubs his delicious Po-Boy sandwiches in my face (well, not literally). Apparently there's some sort of Po-Boy festival in November, and I am bound and determined to  go one year and find the world's best Po-Boy. The Po-Boys aside, New Orleans sounds like an amazing city and I'd love to hear some live jazz music while I'm there too.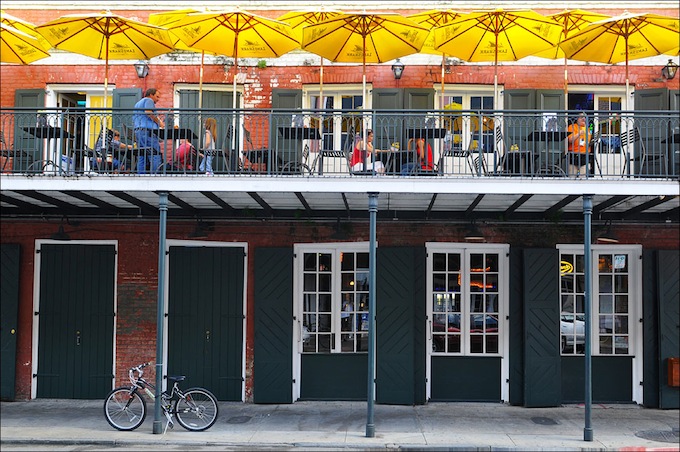 5. Visit Maine's Lighthouses
I've never visited Maine before, which is terrible of me. It's a state known for its gorgeous scenery and fresh seafood, and I can imagine no better way to visit the state than to drive along the coast and see as many lighthouses as possible.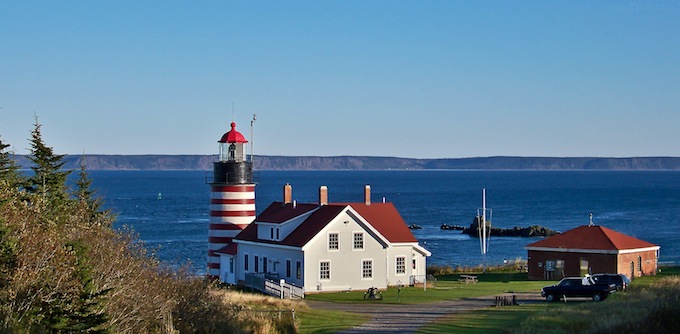 6. Walk along San Antonio's Riverwalk
Maybe it's bad of me to stereotype Texans, but when I think of visiting Texas I think of great BBQ and super friendly people. With this in mind, I found it only natural to want to walk along San Antonio's Riverwalk and see what the city had to offer. The Riverwalk has so many festivals going on throughout the year and tons of great restaurants and shops, and I think it'd make for an amazing trip.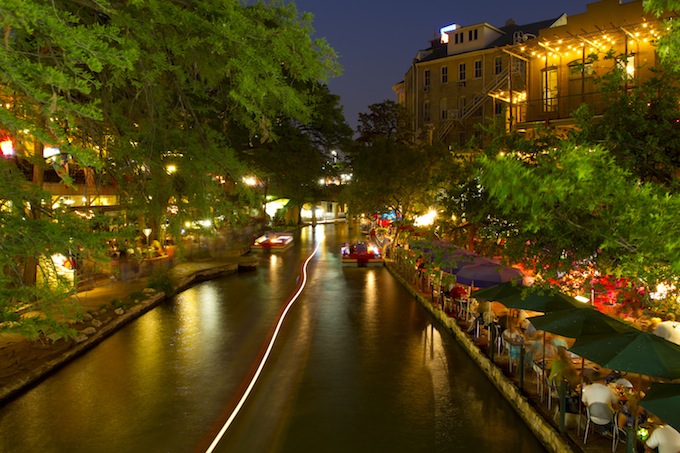 7. Go Hiking in Brown County, Indiana
You want to hear something really sad? Brown County is only an hour or so from where I live and I've never actually gone hiking there. I know, it's tragic. But I hope to turn that around this year and take a few friends hiking in the fall. Brown County is arguably the most scenic part of Indiana and is absolutely dreamy in the summertime. I love wandering around the tiny town of Nashville, IN whenever I'm in the area as well.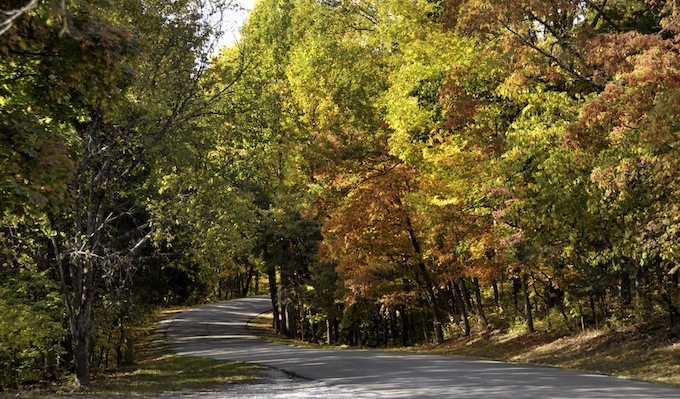 8. Road Trip down the West Coast
My plan is to start in Seattle and end somewhere in California. While I definitely need to tweak my plan a bit more (or actually make a plan at all…), I'd love to stop in all the major cities along the way as well as seeing the smaller towns along the coast. The West Coast is packed with beautiful towns and interesting history, so I'd want to take my time with this trip. After all, no one wants to rush a road trip!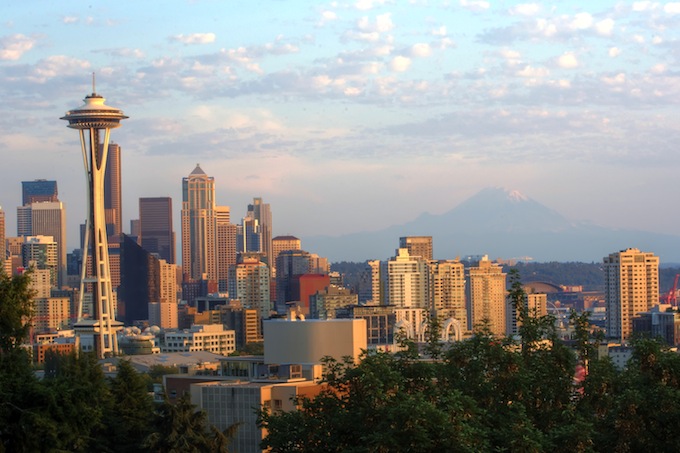 9. Rediscover Chicago, Illinois
Like Brown County, Chicago isn't that far from my house. I've visited the city probably once a year since 5th or 6th grade and absolutely love it. That being said, I don't really do new things when I go, partly because it's so familiar to me. I'd love to spend a few days in the windy city to just try new things and go to museums and neighborhoods I've never visited. I'd also like to go in the summer because in all my life I've never experienced a warm day in Chicago. I kid you not, I've only been there in the winter time when it's freezing cold and the wind is blowing fast enough to knock me off my feet. I can't wait to visit the Navy Pier when it's actually open!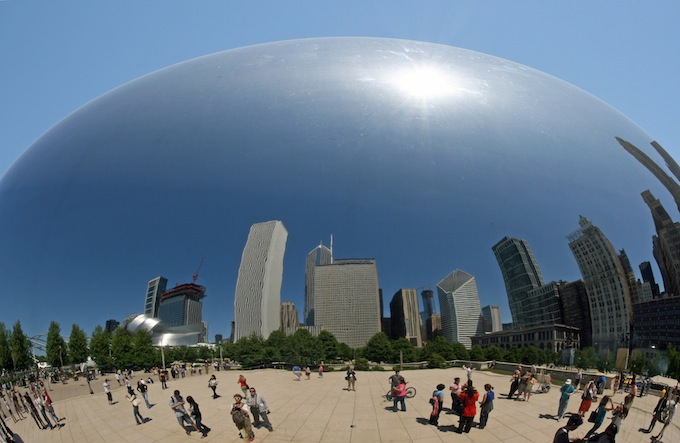 10. Visit the Martin House in Buffalo, New York
The Darwin Martin House in New York was built by Frank Lloyd Wright, one of America's most famous architects, and looks like an incredible place to visit. I've visited a few of Wright's houses in the past (my favorite is probably Fallingwater), so I know I'd love the Martin house too. As a general recommendation if you're planning a trip around the States, you should definitely visit some of Wright's better known houses. They're all stunning and are unlike anything you've ever seen, guaranteed.
Whether you're from the USA or otherwise, I hope you're feeling a bit more inspired to take a trip around the States. What are some of your favorite spots in the US? Also, what are your plans for the 4th of July? I normally get together with my whole family and go swimming at my aunt's house (family pitch-in dinners are literally the best thing ever). Let me know what you guys are up to!
Signing off,
Claire