A few weeks ago, I took a day trip to Stuttgart for one of my Uni courses. Because this trip was school-related, I didn't have a chance to explore the city as much as I would've liked. That being said, my overall impression of Stuttgart was positive, and I'd gladly return again. Stuttgart is more of a livable city, and by that I mean there's not a lot of tourist attractions, which is good for the locals, but not so great if you're wanting to visit the city. On a side note, Stuttgart was heavily bombed in WWII, so most of what you see looks quite new.
If you ever find yourself in Stuttgart, make sure you check out the Markthalle for lots of tasty food and be sure to prepare yourself for lots of shopping. Although it has many museums (and a fantastic opera house, from what I've been told), Stuttgart's main attraction for tourists is its wealth of boutiques and restaurants.  Many Germans in the area also flock to Stuttgart whenever they need a day of shopping as well, so you can expect the stores to be bustling when you visit. Had I been able to wander around a bit longer, I would've loved to have parked it by one of the fountains in the middle of the city. I don't know if you can see from my pictures, but there were easily 200 people just laying out in the sunshine that day!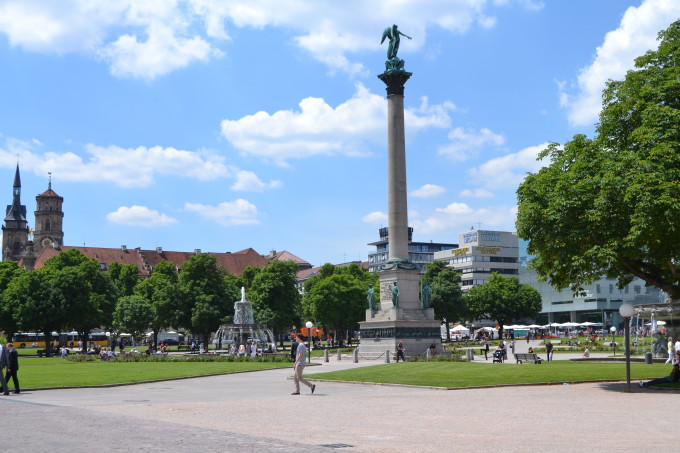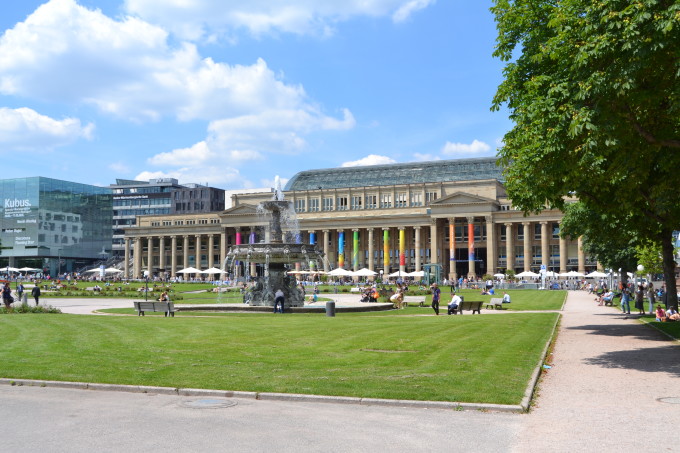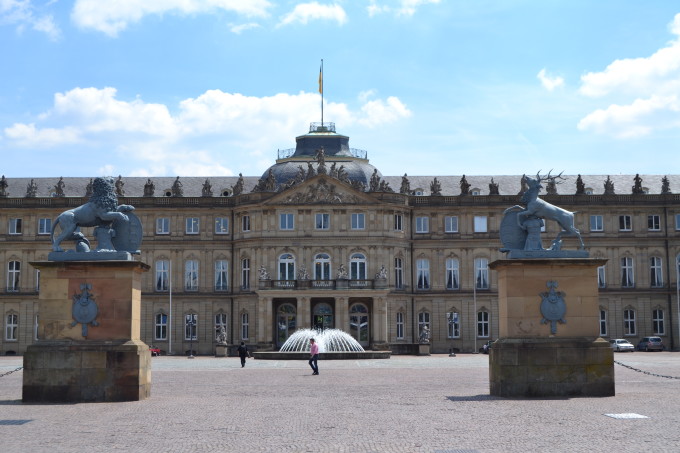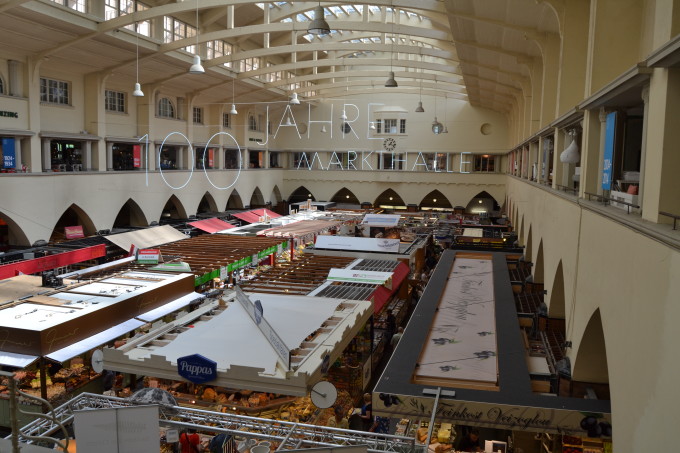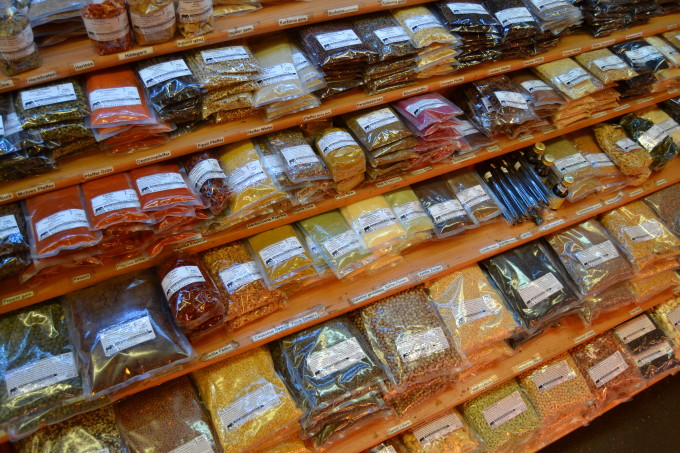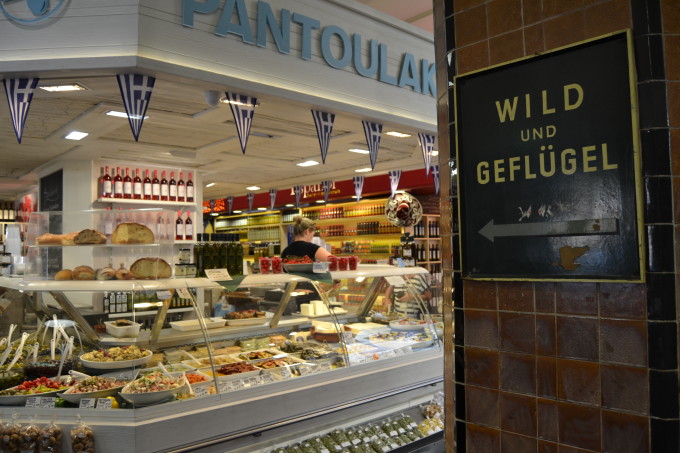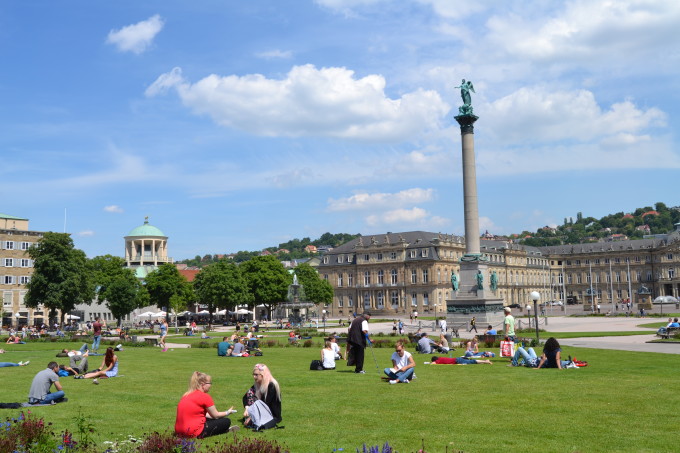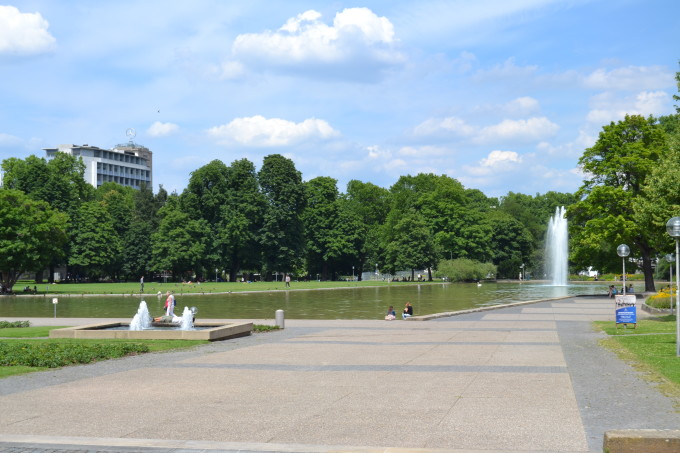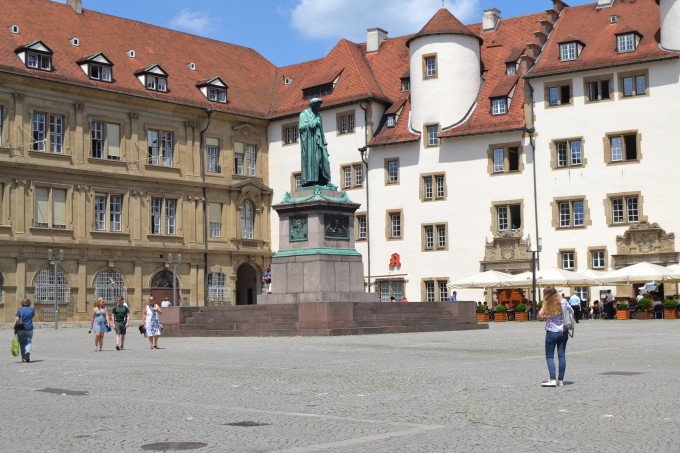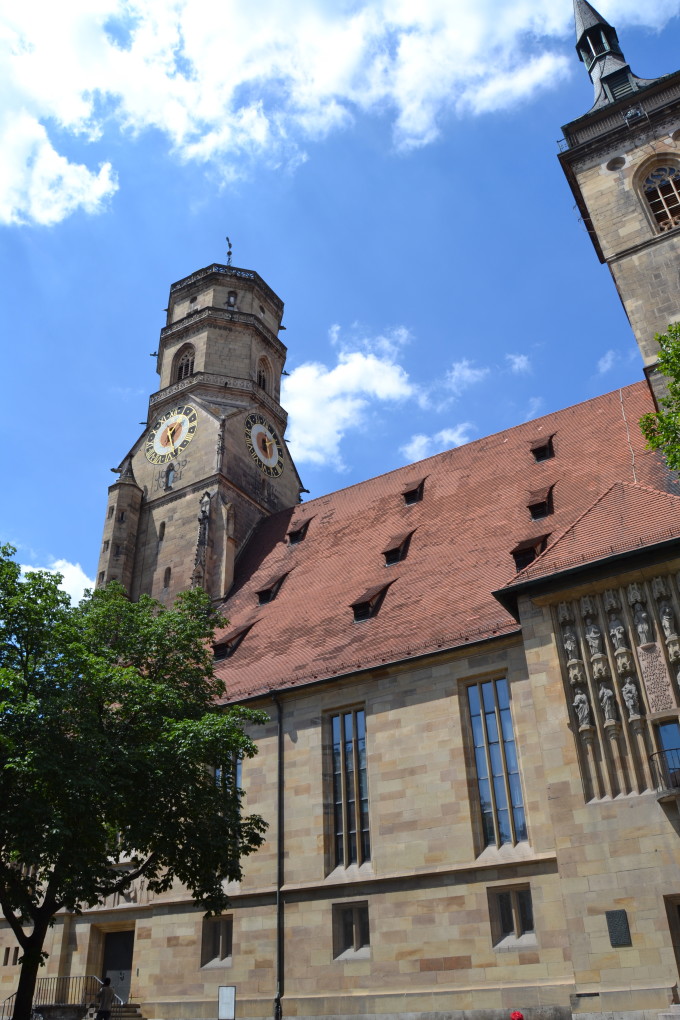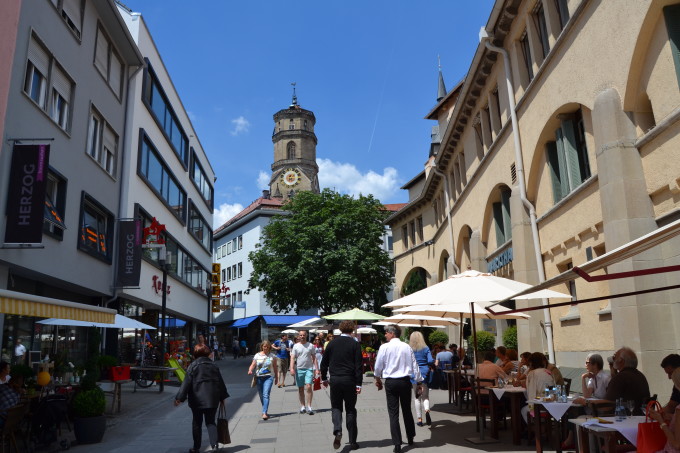 Like I said, Stuttgart is mainly a shopping city, but I enjoyed my time there nonetheless. It's only 2 hours or so away from Freiburg (my home base while I was in Germany), and is a good jumping point to other major German cities.
Have any of you been to Stuttgart? If so, what should I visit the next time I'm there?
Signing off,
Claire