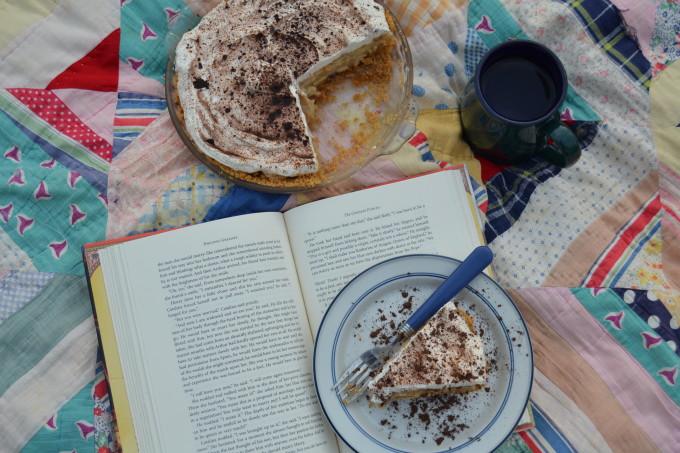 Welcome to the first installment of Food Friday! This is new series I'll be starting here on TGBW that will highlight some of my favorite recipes, restaurants, food blogs, etc. If it's anything food related, it'll be shared in a Food Friday post!
Today's recipe is for an English Banoffee Pie. Banoffee Pie is a delicious concoction of bananas and a super sweet toffee/caramel filling topped with whipped cream. I first had this when I visited London in high school, and I haven't had it since. Something about the changing seasons has given me a major Banoffee Pie craving these last few weeks, and my darling roommate (ironically also named Claire) agreed to help whip this bad boy up last night.
To create this gorgeous pie, we looked up a lot of different Banoffee Pie recipes and just mixed our favorite elements of each into one masterpiece. This Banoffee Pie has a graham cracker crust, two layers of bananas, and is topped with cocoa powder instead of the traditional chocolate curls. In a word: yum.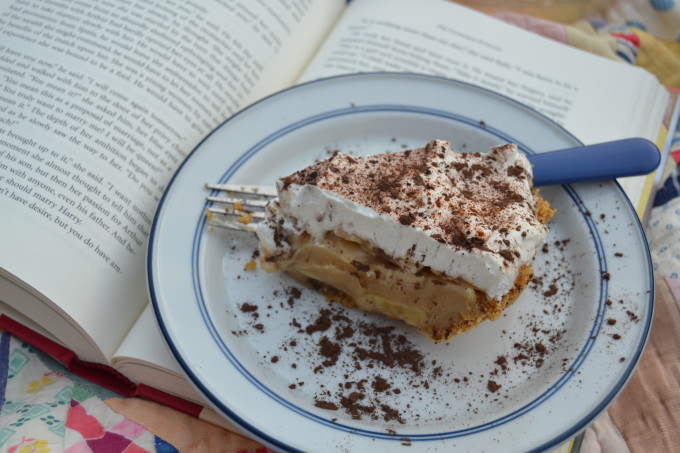 Ingredients: 
For the crust:
1 cup graham cracker crumbs 
2 Tbs sugar
3 Tbs butter, melted
For the filling:
1 14 oz. can sweetened condensed milk
1 stick butter
1/2 cup packed brown sugar
3 bananas
For the topping:
1 pint heavy whipping cream
Cocoa powder for dusting
Instructions:
Preheat the oven to 350F
Mix the crust ingredients together until the graham crackers are coated in the butter. Press into a pie plate, making sure to go up the sides of the plate.
Bake the crust for 10 minutes. Once it's done, set aside to let cool.
While the crust is baking, melt the butter in a saucepan. Add the brown sugar to the melted butter and stir until dissolved.
Add the condensed milk to the butter and sugar mixture and bring to a boil. Allow the mixture to bubble for a few minutes until darkened slightly (the butter should be mostly incorporated into the milk).
While the toffee filling is bubbling away, slice up the bananas and place them in a single layer on the bottom of the pie crust.
Pour the toffee mixture over the bananas and put into the fridge for an hour, or until fully chilled.
Once chilled, place another layer of bananas over the toffee filling.
Whip the cream until stiff peaks form. Spread over the pie.
Let me know if you guys try out this recipe and if there's a particular food you want me to feature on an upcoming Food Friday. If you create this amazing Banoffee Pie make sure to tag your picture with #TGBWCooks.
Signing off,
Claire