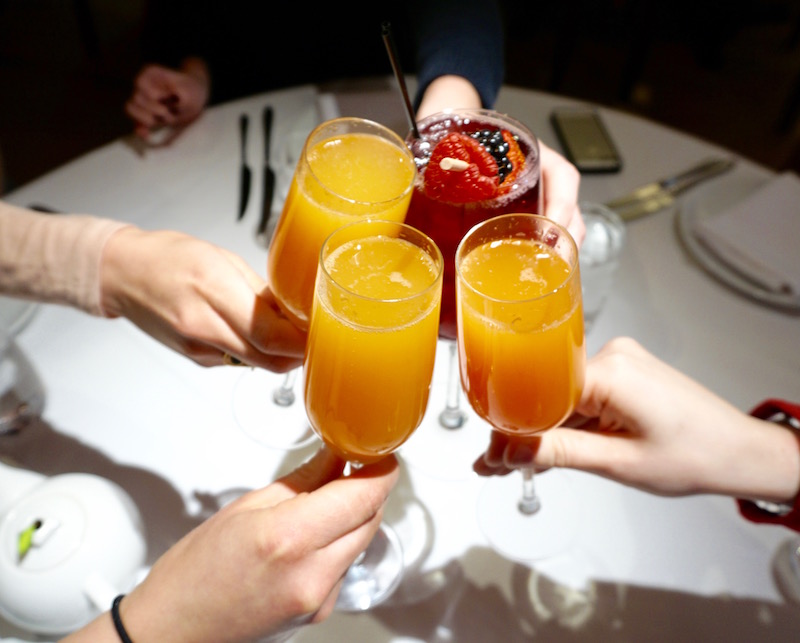 New York Restaurant Week is currently happening, and you know I'm not one to miss a good deal. Luckily, my friends know that too, so before I could even text them about going out, my friend Jasmin messaged the entire squad saying she'd made reservations at Fig & Olive for Sunday brunch. Do I know how to pick good friends or what? After a week of eagerly waiting for this fabulous brunch, I hopped out of bed this morning (I joke, I had to drag myself out) and got ready for brunch in the big city.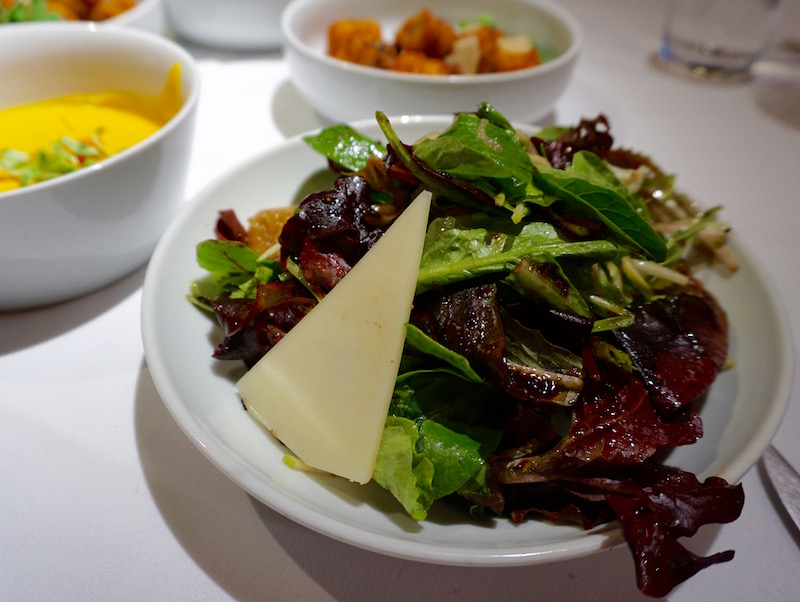 Although the regular brunch menu was available, I had my sights set on the $29 prix fixe brunch menu that was created specifically for Restaurant Week. For starters, I had the Fig & Olive salad. It had (you guessed it) figs, olives, sharp cheese, and shredded apples over a bed of mixed greens. I had major FOMO while I watched my friends devour their truffle and Parmesan croquettes, which definitely won the appetizer round.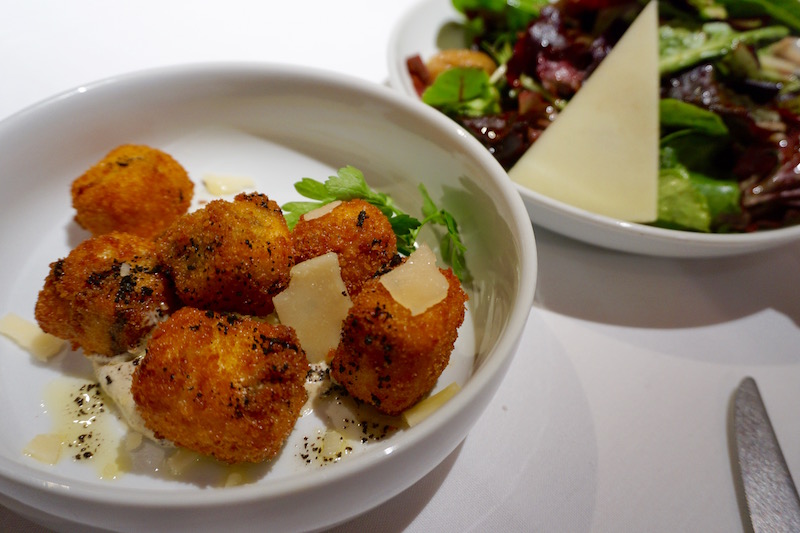 My salad was good, but not anything to write home about. The croquettes, however, were stellar. A slightly mushy center and a crispy, golden exterior, they also came with a truffle dipping sauce that I could have gladly eaten by the spoonful. How do I know all this? My friend very kindly let me sample her dish.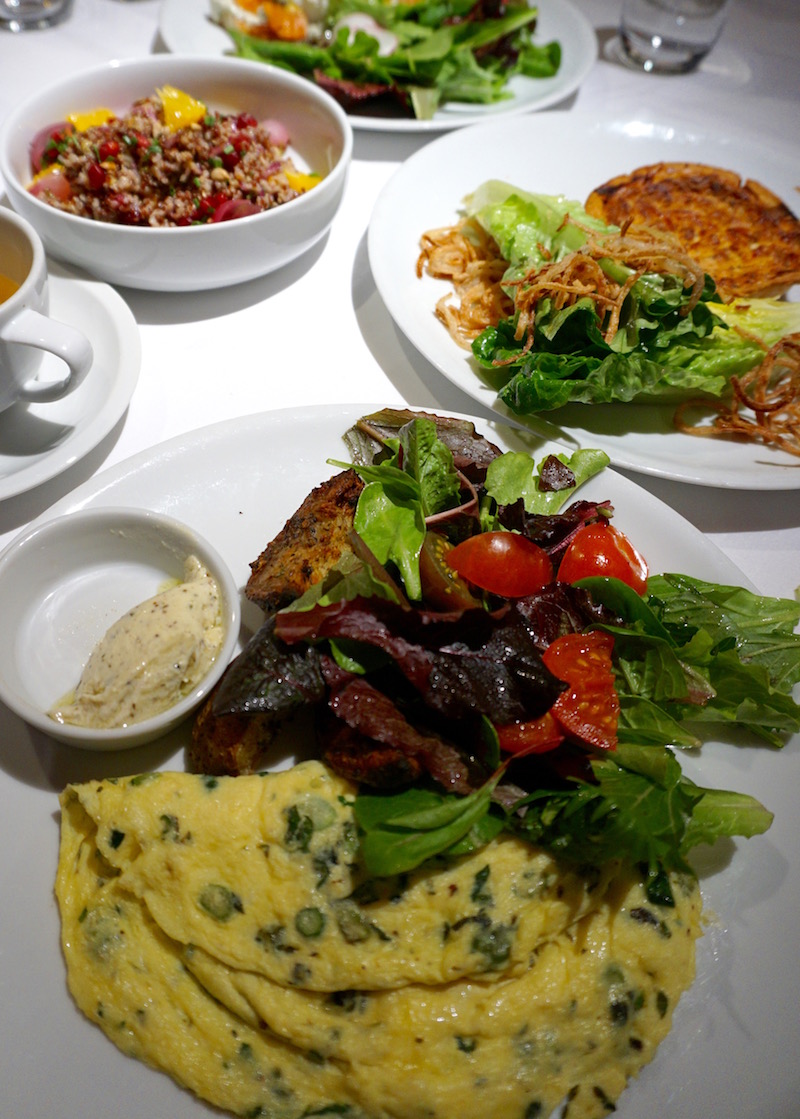 For the main course, I went with the French omelet, which had soft cheese and green onion inside. The omelet was fine (the green onions were quite lovely actually), but the Mediterranean fries and mystery aioli it came with were the star of the plate. I say "mystery aioli" because I had no clue what was in it. Slightly tangy and sharp, it complemented the peppery potato wedges perfectly. Too bad the plate only came with three!
The other prix fixe brunch options were quiche and a variation of eggs benedict over smoked salmon. Altogether, the ladies and I agreed that the mains were good, but again not knock your socks off fantastic.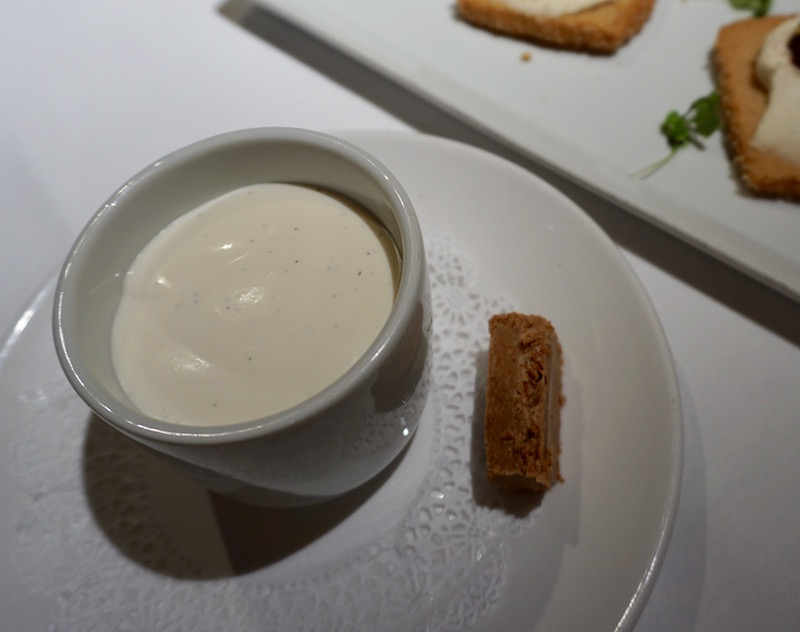 The dessert though was incredible. I very wisely chose the chocolate pot de crème, which tasted like chocolate mousse and chocolate pudding had a baby—really smooth and creamy. There was this vanilla sauce on top as well that tasted like melted ice cream. I'm sure that's not what it was, but it was amazing. As it turns out, pot de crème is tough to photograph, but just trust me when I say every bite was heavenly.
All in all, I'm not sure Fig & Olive is worth returning to. I'd be willing to try out their dinner menu, but as it's a touch pricey I'm not sure it's really worth the money. The atmosphere is lovely though—wall sconces decorate the room and the restaurant is quite open and breathable. Not to mention, it looks pretty swanky.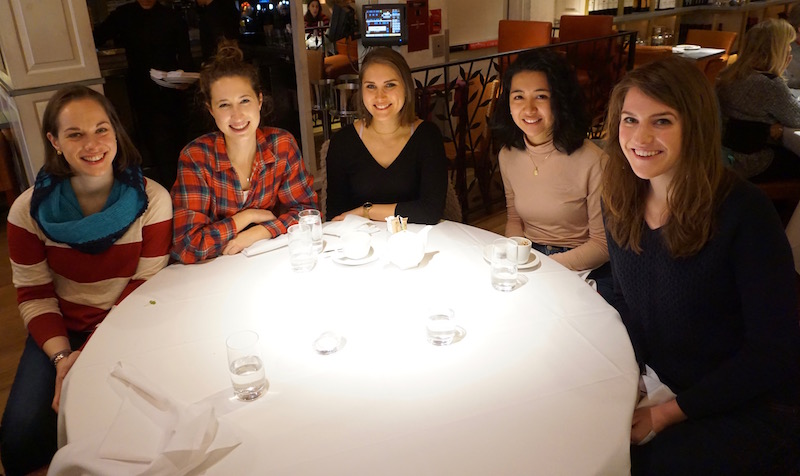 Although the food itself wasn't the best thing I've ever eaten, I still loved the experience. Brunch with friends is always a good time, and Restaurant Week lets you try out higher end restaurants at a bargain price to see if you like them. If you're in the city during Restaurant Week, definitely look over the list of participating restaurants (it runs until the 10th). You just might find your new fave!
What's your go-to brunch order? I'm normally a sweet brunch person, but it really varies with my mood!
Signing off,
Claire
More posts you'll love: