Before visiting Basel, I had no idea what to expect. The Fachwerkhäuser of Colmar, France? A lot of museums? The Rhein? After spending a day in this city, I am already itching to return. Basel has a very old-world feel to it, but you also get to enjoy walking through a bustling city. If I had to compare it to another city, I'd say it's more like a mini-London. The buildings are primarily stone, and the mix of government buildings with private residences is quite enchanting. If you're wanting to visit Basel, I'd set aside a full weekend to leisurely stroll through the side streets, visit at least one museum (I really want to visit the Kunstmuseum next, but there's a variety of choices), and see some of the typical tourist attractions. After all, it's not known as Switzerland's cultural capital for no reason. If you want specific recommendations for where to visit, I've created a short list of my favorite spots.
Baseler Münster
Basel's Monastary should definitely be on your to-do list. As a sort of traveler's rule of thumb, I try to visit the primary church in any city. Like most old cathedrals, Basel's monastery has architecture you can drool over and a viewing platform at the top for you to take some amazing panoramic photos of the city (I always get suckered into walking up church towers).
Statehouse
Basel's statehouse is fairly easy to spot as it's the only bright red building among a sea of stone facades. While the statehouse won't take but more than ten to fifteen minutes of your time, it's definitely worth walking inside to see the murals painted on the walls. That and the fact that it's bright red (it's quite the sight to see).
Pick a Museum, Any Museum
We went into a Spielzeug (Toy) Museum that had an enormous display of teddy bears and miniatures. I personally love museums, so this was a great way to wrap up the afternoon for me. Like I said before, Basel is known as Switzerland's cultural capital, so it's guaranteed to have a museum you'd enjoy visiting (also, check ahead of time to see which museums are free or offer reduced fees for students. Free stuff is automatically more fun).
River Walk
One of my favorite parts of Basel was being able to walk along the Rhine and see the beautiful row of buildings on the opposite bank. If you walk close to the river you can catch glimpses of the swans swimming nearby, which was a real treat for me because it was the first time I'd seen a swan in real life. If you're feeling adventurous, you can take a water taxi to the other side of the river. The taxis use the current to move from side to side and don't rely on any gasoline (don't worry, they're attached to a wire overhead).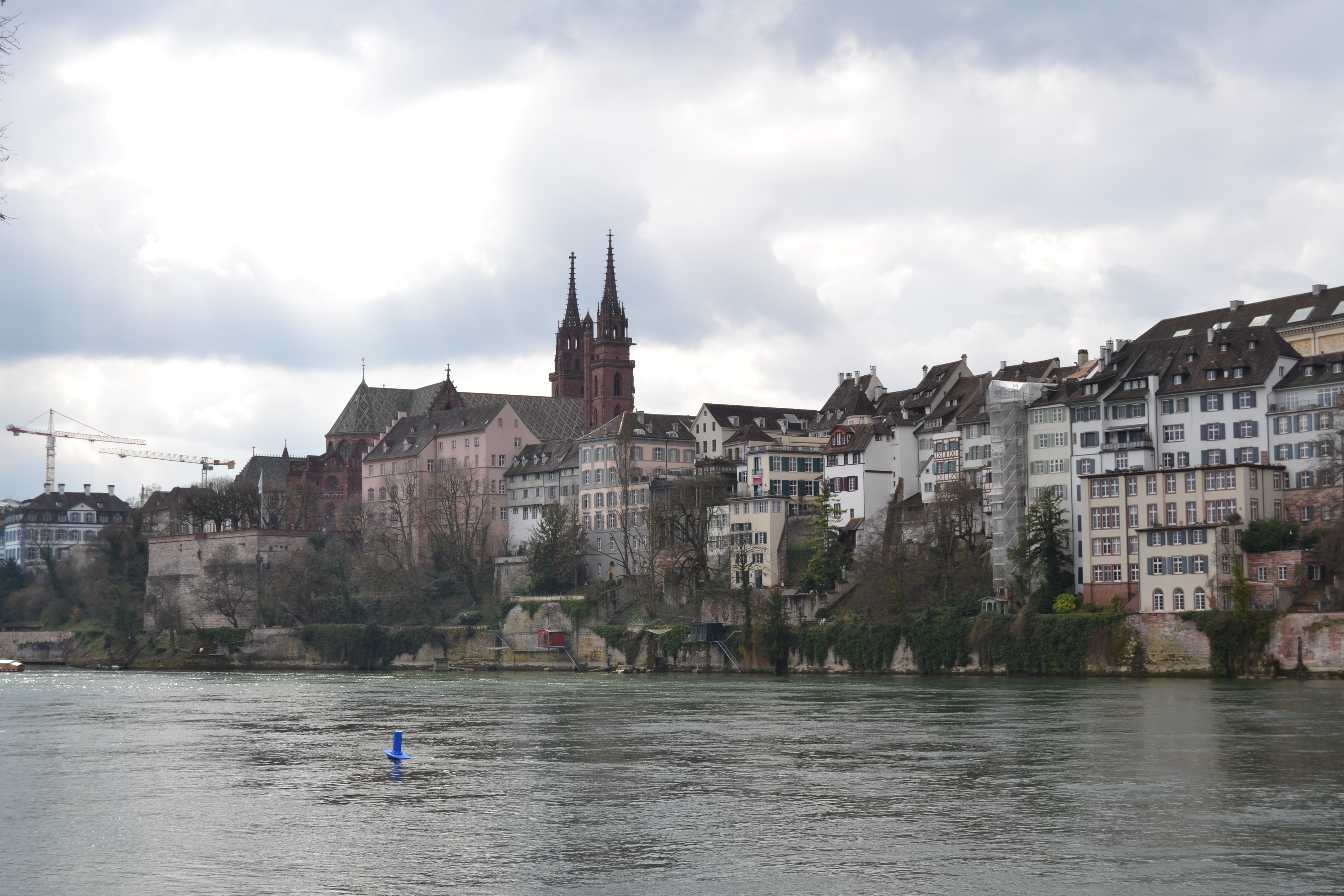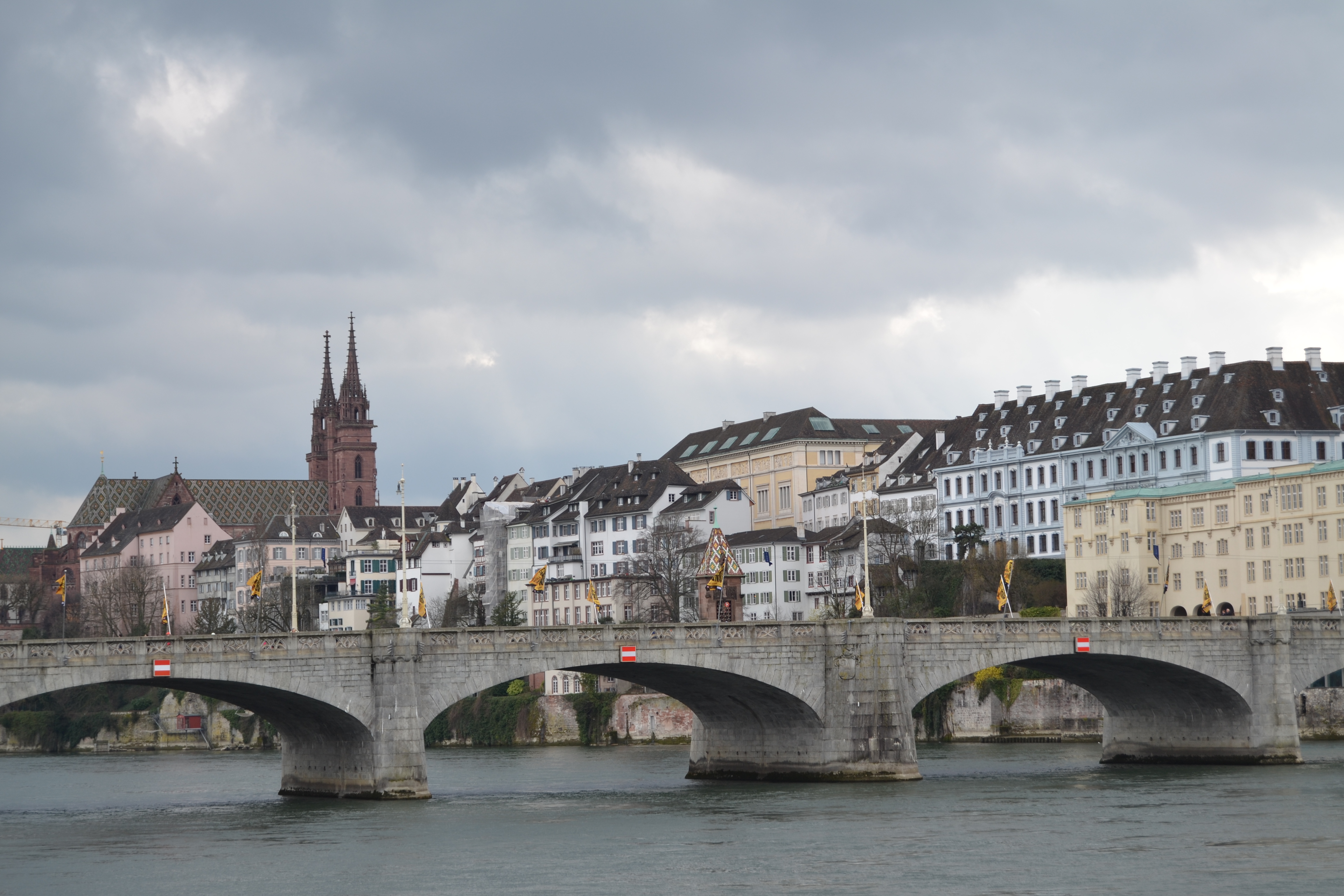 Food Food Food
Go out and treat yourself to a nice meal. If you're visiting Switzerland for the first time, I'd recommend eating something local. We ate at an amazing restaurant that served Swiss-style cordon bleu (yes, that's the French name for it, but I can't remember how the Swiss say it,,,). I also learned that the soda called Rivella is served only in Switzerland, so if you're a pop fanatic you should definitely try it out (you can read more about my Swiss food adventures in my last post). Just keep in mind that food in Switzerland is expensive compared to what we're used to paying in the U.S., so be prepared to pay close to twice what you're used to for a solid meal.
I thought Basel was a great city to experience, and I'm already excited for my next visit. If you guys have any other suggestions for visiting Switzerland, feel free to leave me a comment down below. I'm always looking for new travel tips! Also, if you enjoyed reading this post, feel free to share it on Facebook, Twitter, Pinterest, or Bloglovin'.
Signing off,
Claire
PS. I just published an article through Spoon University on the Five German Foods that put American Food to Shame. Give it a read if you want to know what my top five German foods are!