There are a few key things to keep in mind when you select your travel clothing. First, always take into account how long your flight is. If you're only on a two-hour flight, wearing jeans would be comfortable enough. Now, for the 8 hour flight (plus in between travel time) I have to face in February, there's no way I'll be wearing regular jeans. Second, try and wear your heaviest shoes on the plane. You only have so much space in your suitcase, and you don't want a single pair of shoes weighing down your luggage.
At the end of the day, all I want is comfort. Loosely translated, I'm going to wear my jeggings and tie my hair back so I'm not grouch while flying. I've created three travel outfit ideas for you that you can actually stand to wear and that will help you resemble the put-together human being that you actually are even after hours of sitting in a stuffy airplane.
Outfit #1
Layers are necessary when traveling, so make sure you throw on your comfiest sweatshirt and shoes the morning of your big day. Slip-on shoes are a plus because they'll help you glide through security. I love this sweatshirt because it keeps my neck and hands so toasty!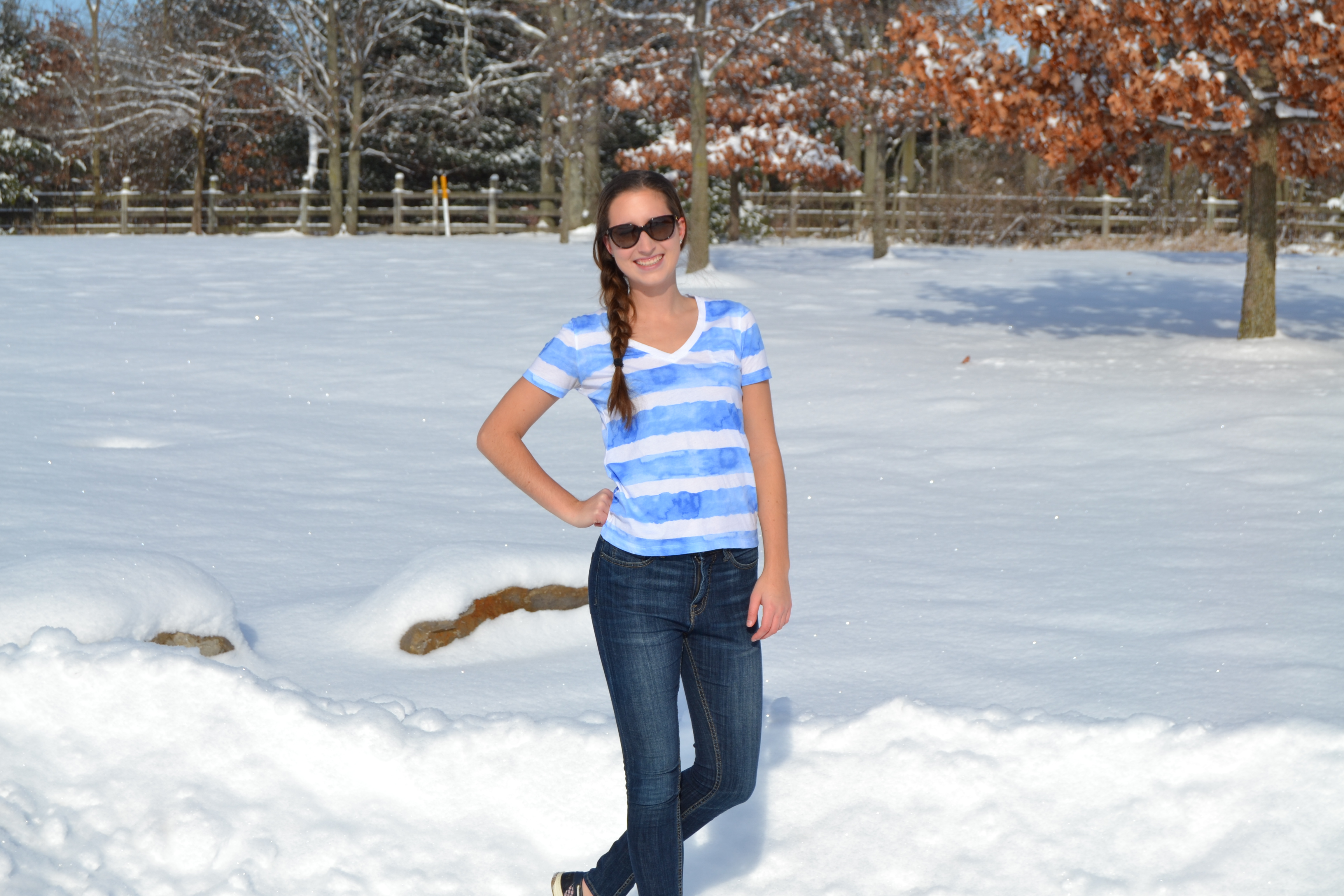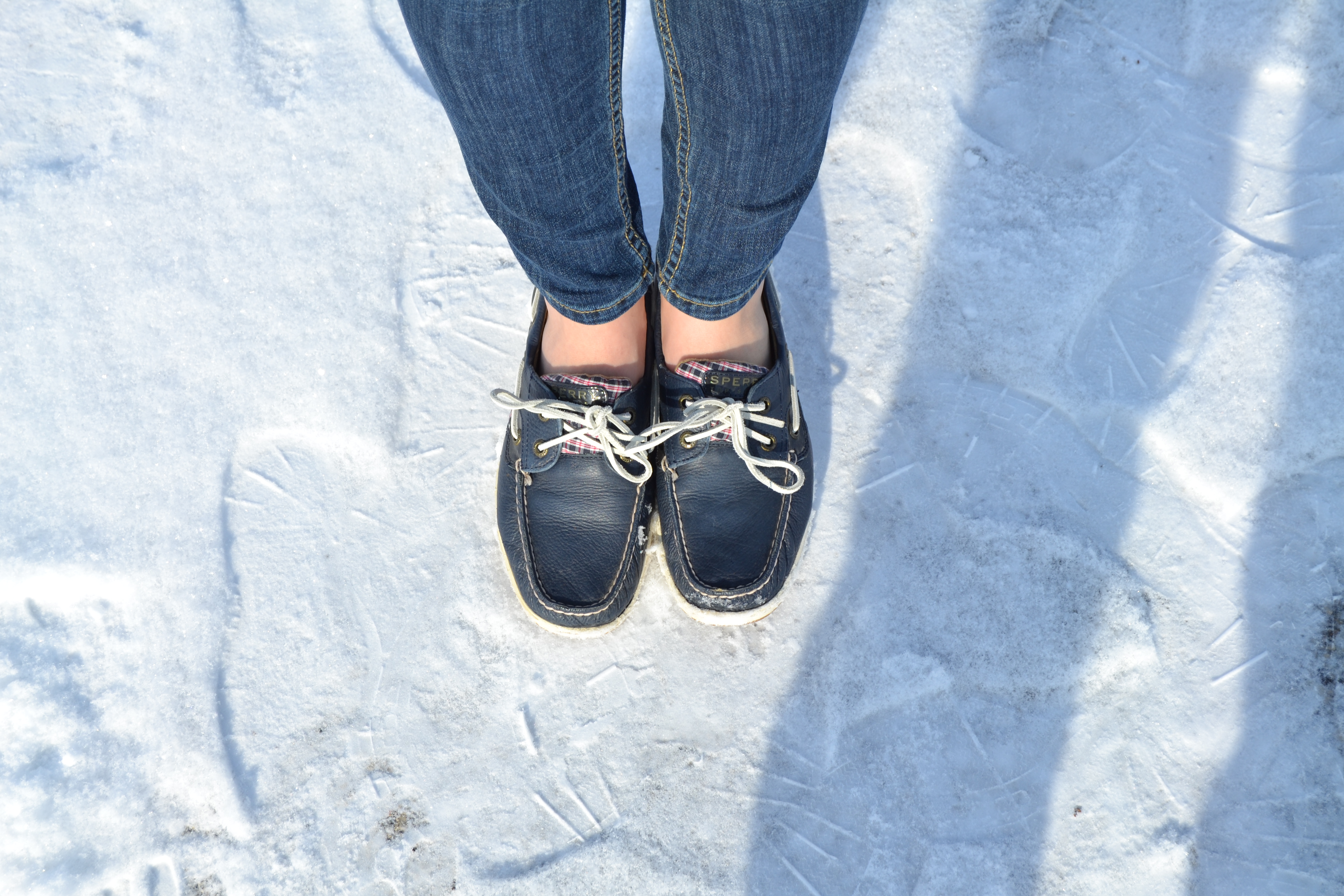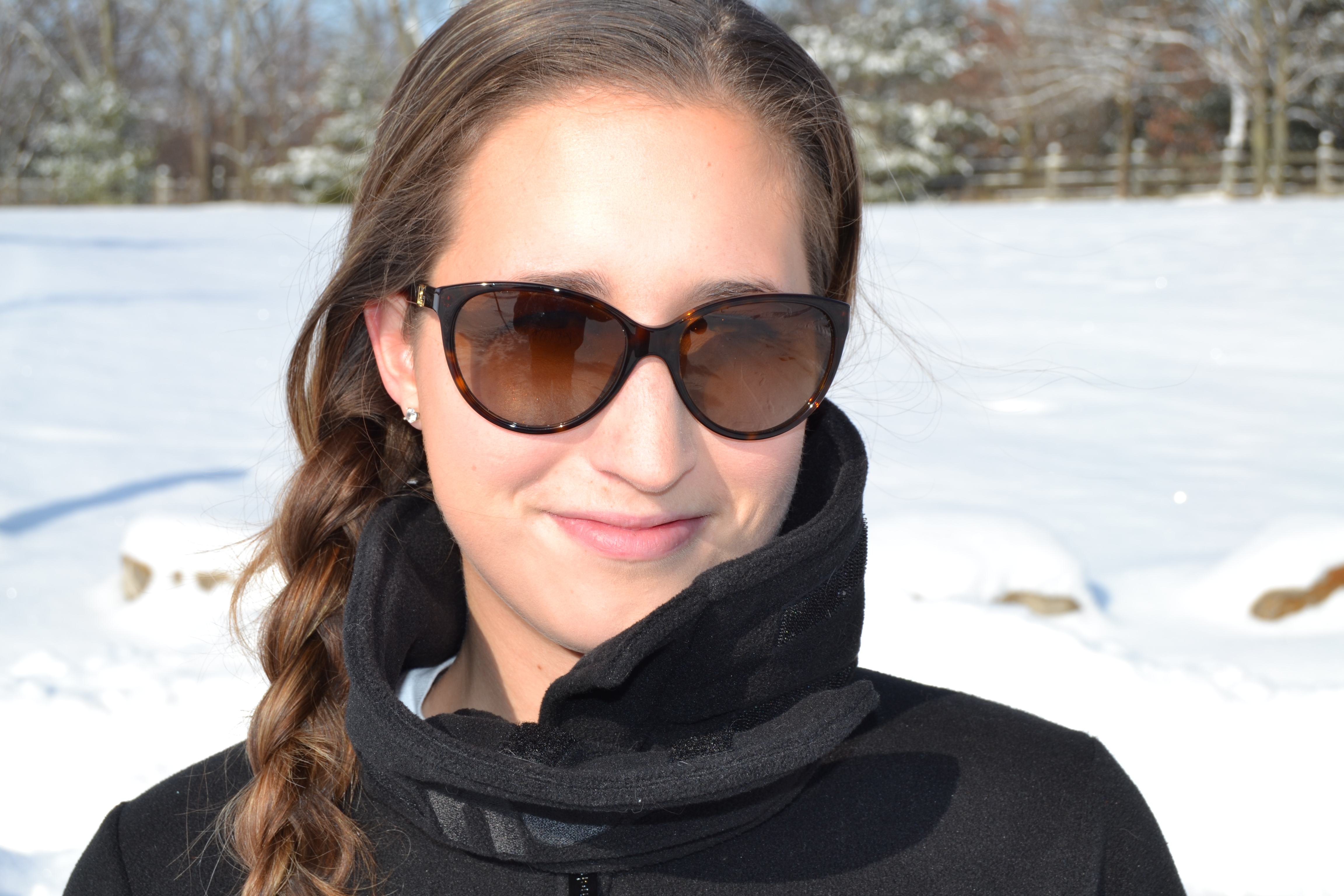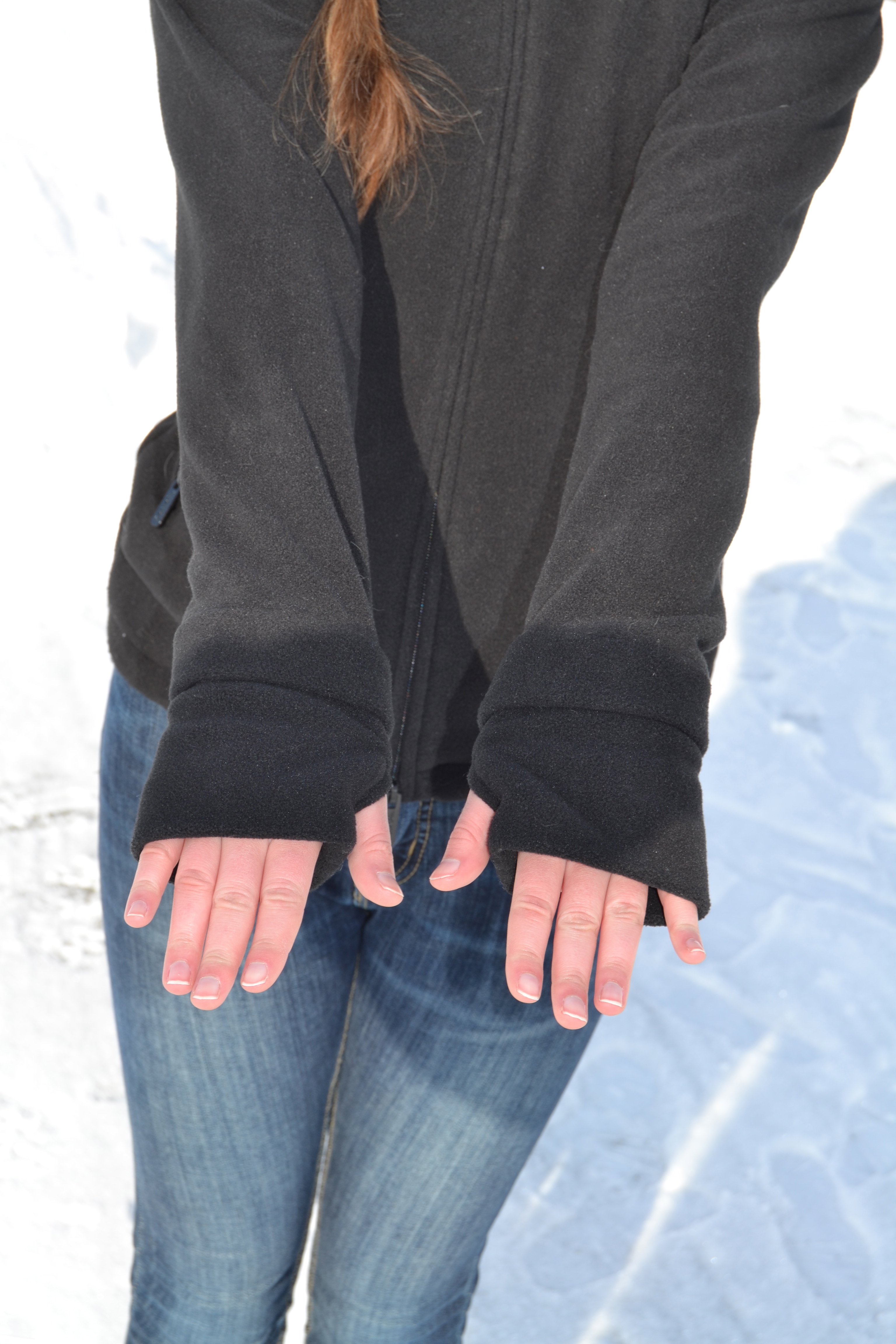 Outfit #2
Fun fact: scarves are a cheaper alternative to those neck pillows sold in airports. I discovered this on a late night car ride a few weeks ago, and I'm so glad I did. Just loop a chunky scarf a few times around your neck and BAM! you can rest easy (literally) knowing that you won't wake up with a massive cramp in your neck from tilting your head back on an airplane.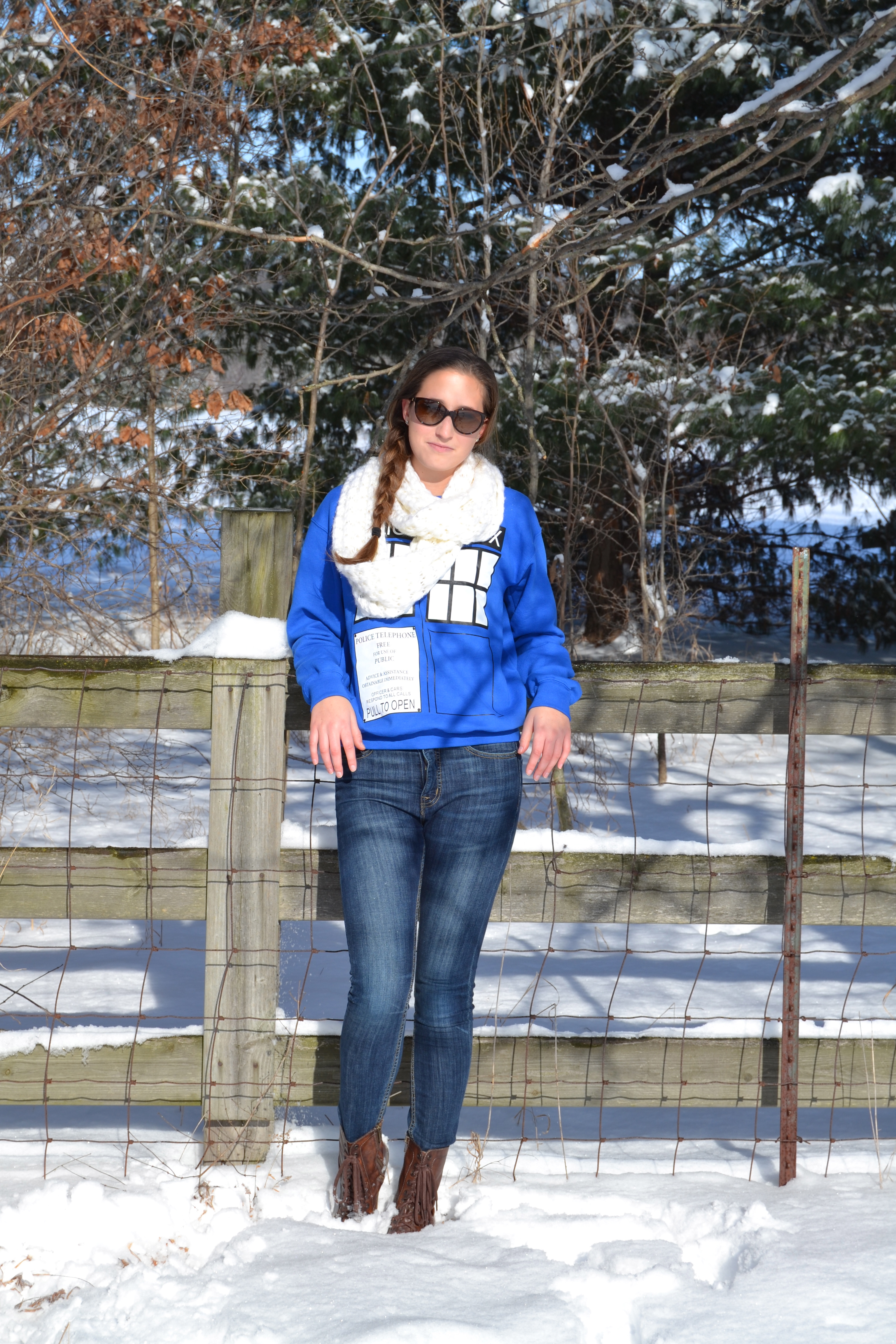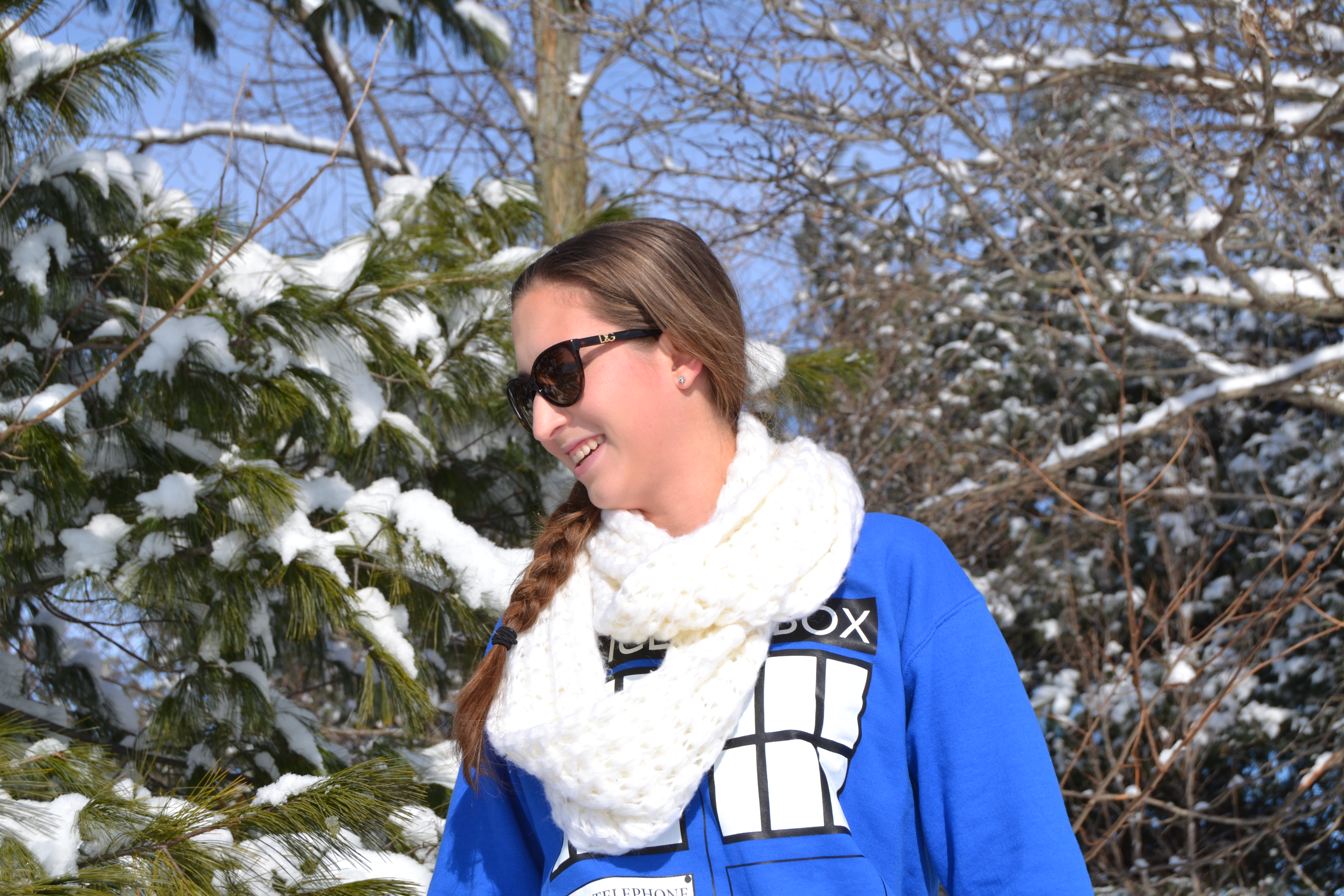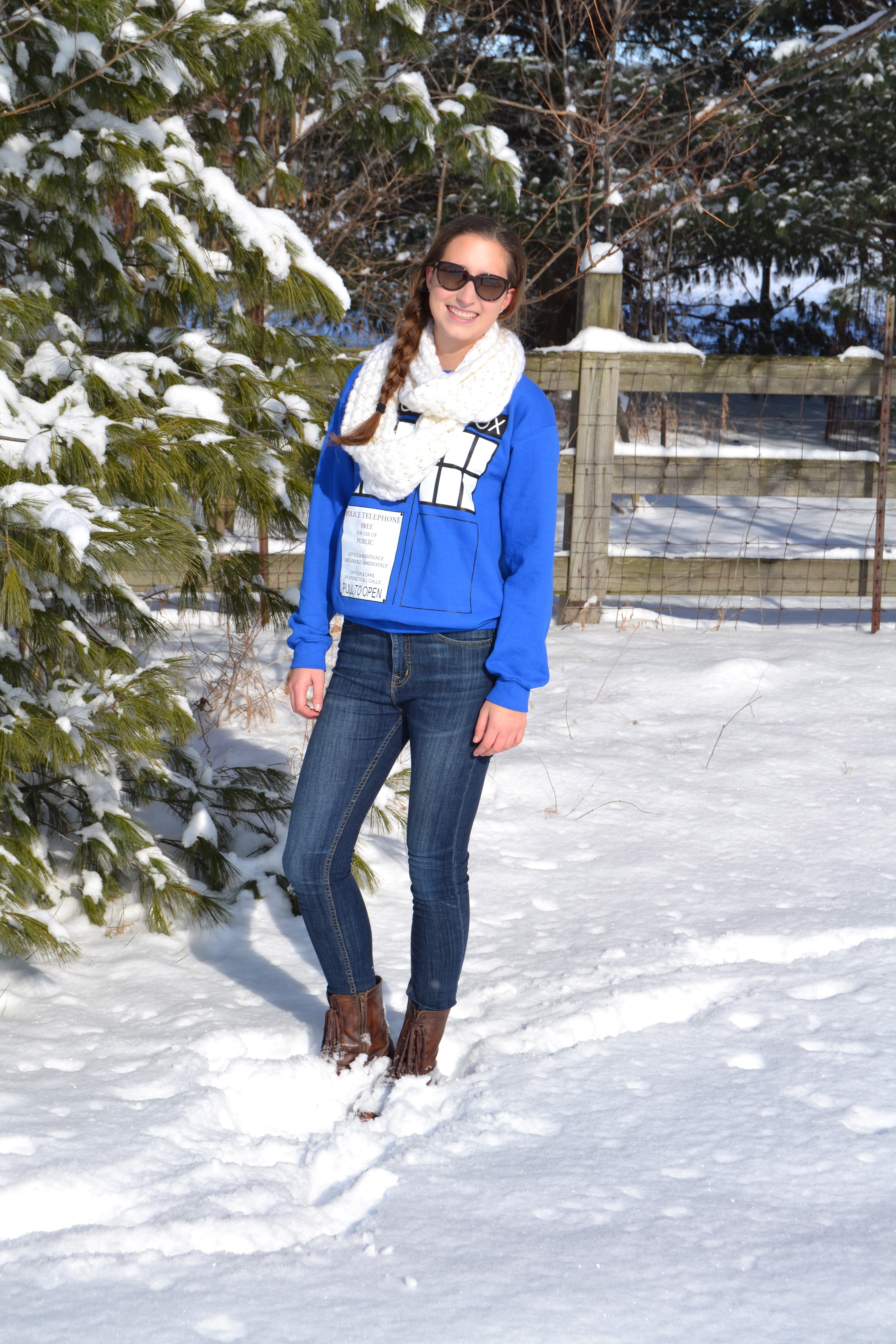 Outfit #3
This last outfit is by far the comfiest. Between the jeggings, booties, and scarf, I'll be able to nap on the plane like a pro. Can you guys tell that I love to sleep? Whenever I'm going on a trip, whether it be by car or by plane, I always make sure I can comfortably tilt my head back and bend my knees so that I don't get leg cramps while trying to sleep. Is that weird?
Near the end of the shoot (kudos to my brother for standing out in the cold with me), my cat Xavier wanted to join us, so we threw on his cat leash and took him out in the snow. He didn't seem too interested in my styling choices though; all he wanted to do was play in the snow…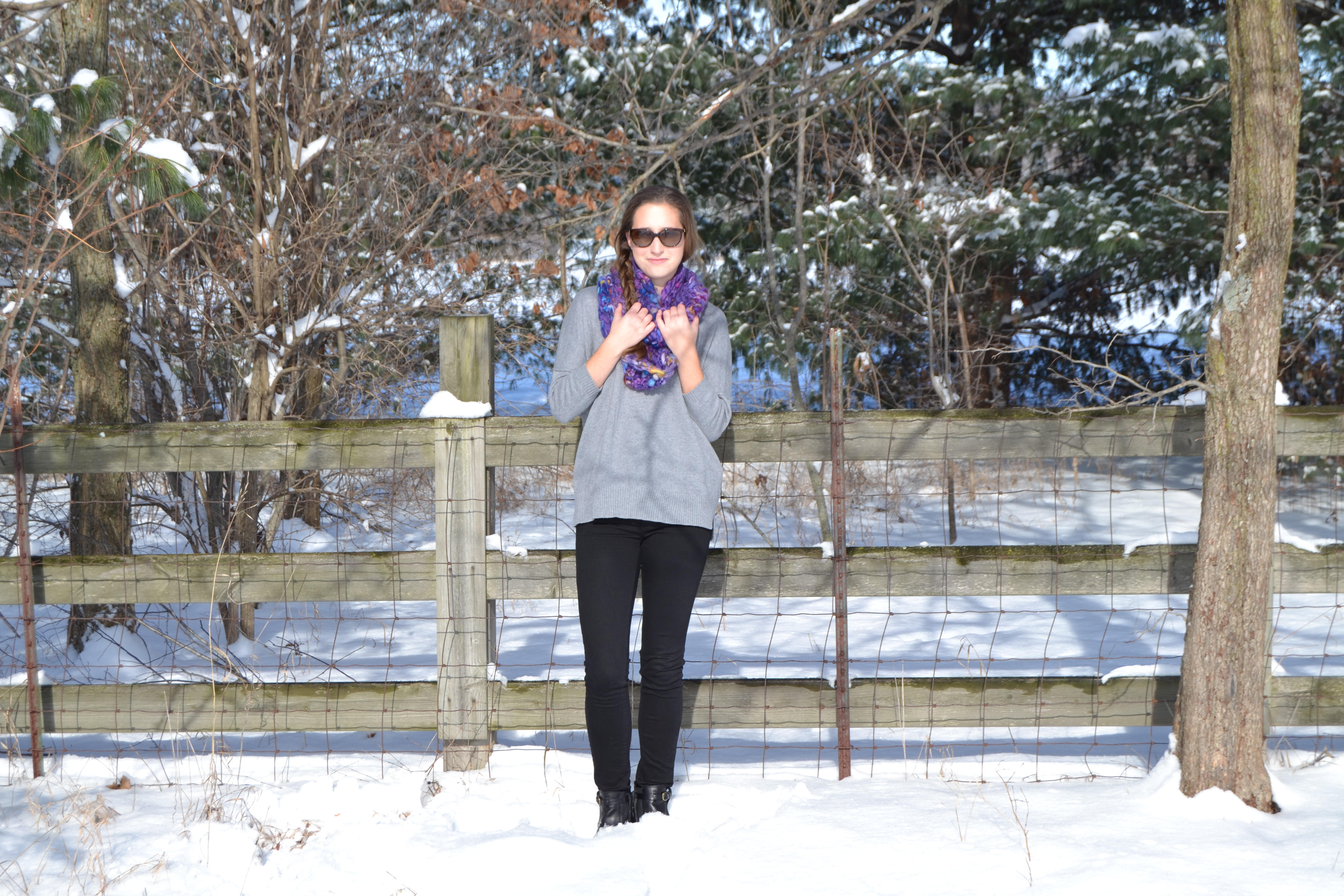 Hope you guys are feeling a bit more inspired for your next trip!
Signing off,
Claire