Although I love to travel (big surprise, I'm sure), I'm not much for planning trips far in advance. My travel bucket list frequently changes, and I usually plan just one big trip a year. The majority of my trips are to cities along the east coast, and my travel plans are typically made a month in advance, at the most. But one of the few destinations I've had on my radar for a long time is Symi, a postcard perfect Greek island just an hour away from Rhodes. I first heard of Symi from one of my favorite bloggers, Rosie. She stayed on Symi for a few days, and her blog posts about this gorgeous island quickly had me pinning as many photos as I could to my Pinterest boards. So when my mom and I settled on Greece as our big vacation of 2018, I knew I had to take a day trip to Symi to see if it's as incredible as I'd heard.
Was it beautiful? Absolutely. Was it worth the day trip? Yes and no. Before you book your ferry ride to Symi, there are a few things you should know so you can make the most of your visit to this colorful island. Had I known these things ahead of time, I would've planned our day trip a little differently and I think we would've enjoyed our time on the island more!
Getting From Rhodes to Symi
It sounds like such a small detail, but booking the wrong ferry is what made our day in Symi an 8/10 instead of a 10/10. When traveling to Symi for the day, you can either take the express ferry or the regular ferry (a time difference of about an hour). Because we booked our ferry at the last minute (a major no-no), we opted to take the regular ferry to save some money. So instead of traveling directly to Symi Town like we wanted to, we first made a stop at Panormitis, where Symi's famous monastery is located. The 50-minute stop at Panormitis wasn't our cup of tea (more on that later), and it cut our time in gorgeous Symi Town short.
Moral of the story: if you're visiting Symi for just a day, book the express ferry so you can spend your whole day in and around Symi Town. You'll have more freedom to explore the island this way, and you won't feel rushed to see everything in just a few hours. (Plus, you won't be herded on and off the ferry like cattle if you book the express ferry, as you're able to set your own time table much more easily).
Things to Do in Symi
Annoyances with my poor ferry booking skills aside, Symi is absolutely worth visiting! The hilly island is littered with secluded beaches, and the town itself really is as stunning as the photos online make it look. Even better, the shops in town don't all sell the same tourist junk. Yes, you can get your hands on cheap Greece magnets and mass produced sundresses here, but you can also find good quality sea sponges, fresh spices and herbs, handmade pottery, and more. My mom and I were only able to do see a small part of Symi, but some of the best known things to do on the island are:
Symi Town—this is where I think you should spend the bulk of your time. Take an early express ferry so you can enjoy the town before all the day-trippers arrive. Go for a leisurely stroll through the shops and eat an early lunch. From here, you can hop on a water taxi and head to one the island's many beaches. If you want to escape the crowds and find more authentic shops, make a beeline for the side streets and start your explorations further away from the harbor. You'd be surprised how few tourists stray away from the water!
Panormitis Monastery—to be perfectly honest, my mom and I didn't like Pamormitis. The town is super tiny, but cute, but the hoards of tourists vying to get into the monastery's tiny chapel completely ruined the experience for us. The huge crowds are why I don't recommend taking the longer ferry to Symi. Unless you're in Symi for longer than a day trip, visiting this beautiful monastery just isn't worth it. Based on Rosie's blog post about Panomitis, it sounds like the monastery is pretty much deserted when the ferry isn't docked there (a local told me the ferries come only twice a day, midday, so they're easy to avoid). So if you're on Symi for a longer period of time, definitely DO visit Panormitis! It's a popular pilgrimage site for Greeks in the area and has a unique history.
Relax at the beach—Symi is supposed to have incredible beaches, and because most tourists are on Symi for just a day they rarely have time to make it to the beach. From Symi Town, take a water taxi to one of the local beaches and just relax. Agia Marina and Agios Nikolas are small beaches with clear water. There's pretty much nothing around them, so pack some snacks and a good book!
Pop into the local churches—I can't speak from firsthand experience about which of the churches in Symi Town are worth visiting, but Travel Greece Travel Europe wrote a detailed post about what's worth visiting in Symi.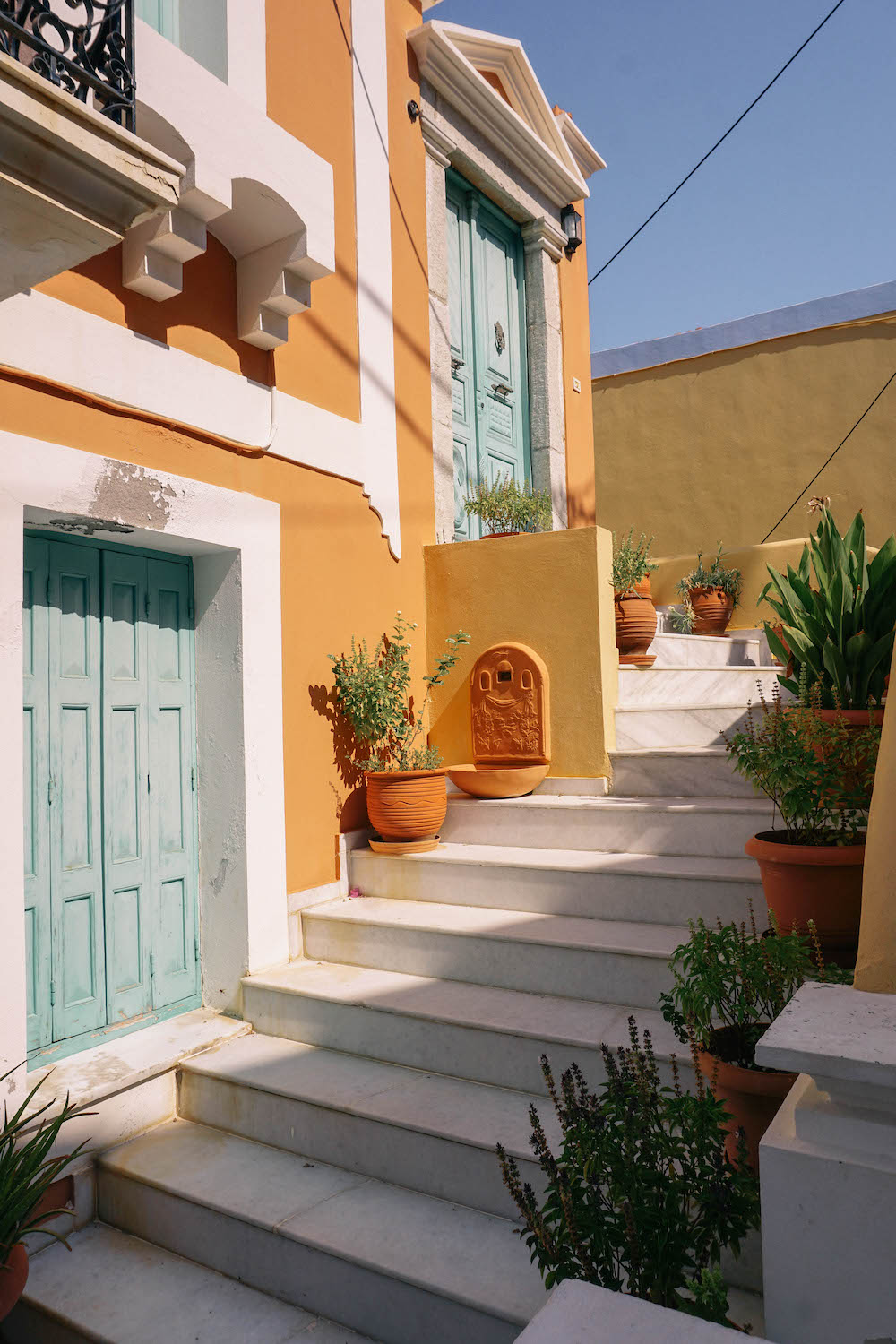 Besides that, there are a few hills and bell towers people recommend climbing to get a good view of the island, but I personally wouldn't bother with them! For me, the main draw of Symi is that it's a fairly sleepy little island (if you know which parts to visit when) that you can relax on. So give yourself enough time to overnight on Symi, and take time to see it when the crowds are gone. If you do that, I think you'll find it's a real gem among the more touristy Greek islands.
I sincerely hope I haven't sounded too pessimistic in this blog post! It has nothing to do with Symi and everything to do with my own regrets about not having planned our day trip better. Both my mom and I hate being shuttled around places with hundreds of other people, so traveling on the slower ferry was a bad call on our part. I definitely want to revisit Symi on my own schedule sometime in the future so I can properly explore it and see what the island has to offer. Until then, I'm happy to flip back through my photos and remember the lovely afternoon we spent near the colorful harbor!
Tell me: What's one place you've visited that didn't live up to your expectations and why?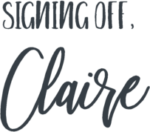 More posts you'll love: 
Pin it for later!