A bucket list destination for many, Greece is a country rich in history and packed with things to do and places to see. Read these Greece travel tips first to make the most of your trip!
This post was originally published September 2018 and was updated May 2022.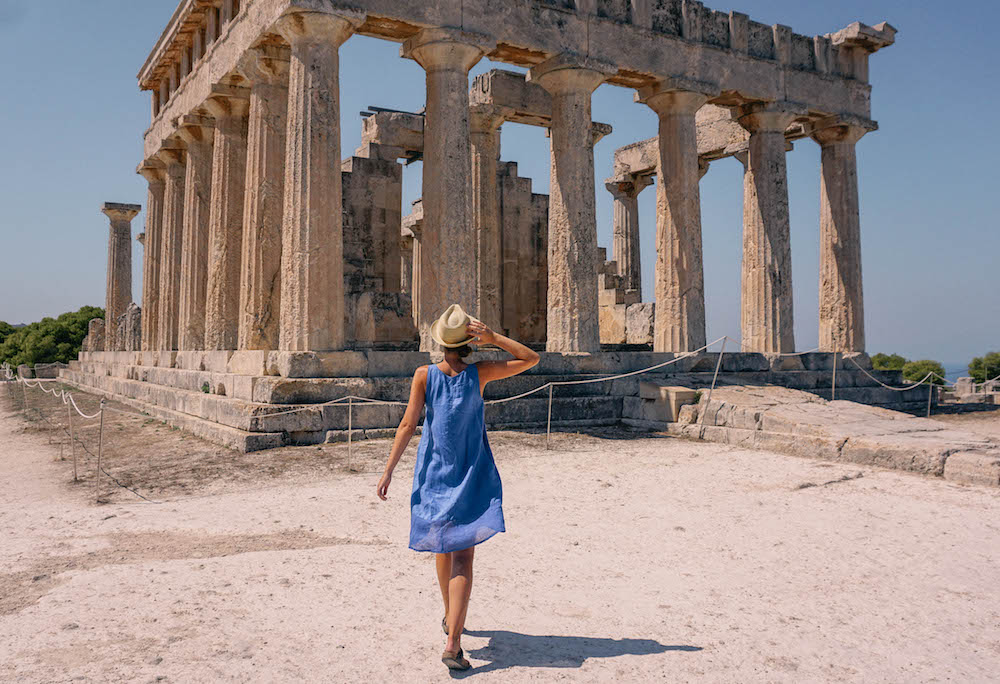 When visiting Greece, you get a better sense of what your high school history books tried to teach, but failed to fully impress upon you — that this beautiful country in the middle of the Mediterranean has influenced pretty much every aspect of our daily lives. Modern day theater, sporting events, democracy, medicine, and geometry all have roots that stretch far back to the ancient Greeks. As such, Greece tops the travel bucket list of many.
However, planning a trip to Greece can be tough, especially if this will be your first visit. Where are the best places to travel in Greece? Is it easy to get from one island to another? Should I even visit the Greek islands, or is the mainland a better choice? And on and on.
I can't answer every single question about visiting Greece, but there are plenty of Greece travel tips I'll share with you that I wish I'd known before my first trip. These tips for visiting Greece deal mainly with the practicalities of travel — tipping etiquette, the toilet situation, and so on — but I've also included some insights into Greek culture you might find helpful.
Now, let's dive into the top things to know before traveling to Greece! 
What to Know Before Traveling to Greece
Below are my top Greece travel tips for first time visitors (and perhaps returning visitors who haven't been back to Greece in a while!). These tips for visiting Greece can be used during the planning phase of your trip, as well as on your daily explorations.
If any questions popped up during your travels that I didn't address in the section below, please leave me a comment at the end of this post so I can add your question to help future travelers!
How Safe Is Greece?
Greece is incredibly safe for tourists. The only threat to be aware of is pickpocketing.
Athens in particular is notorious for its pickpockets. It's an incredibly safe city otherwise, but you'll want to keep your backpack in front of you on the metro and when you're going through busy neighborhoods (like Monastiraki and Plaka) and when shopping at the open-air markets. You should also be wary of leaving your camera or phone on the table when you're at a restaurant or café. Sometimes pick pockets will approach you with a map and ask for directions; when you're distracted, they'll grab whatever you've left lying on the table.
The Greek islands are safer in terms of pickpocketing, but be careful if you go out at night on the islands. I know people who have had their phone stolen from fanny packs they strapped to the front side of their body while they were out dancing!
To sum it up: Greece is very safe! I've visited both the mainland and some of the islands, and I never once worried for my safety. Use your street smarts and keep any valuable possessions on your person and move your backpack or purse to the front side of your body in crowded areas.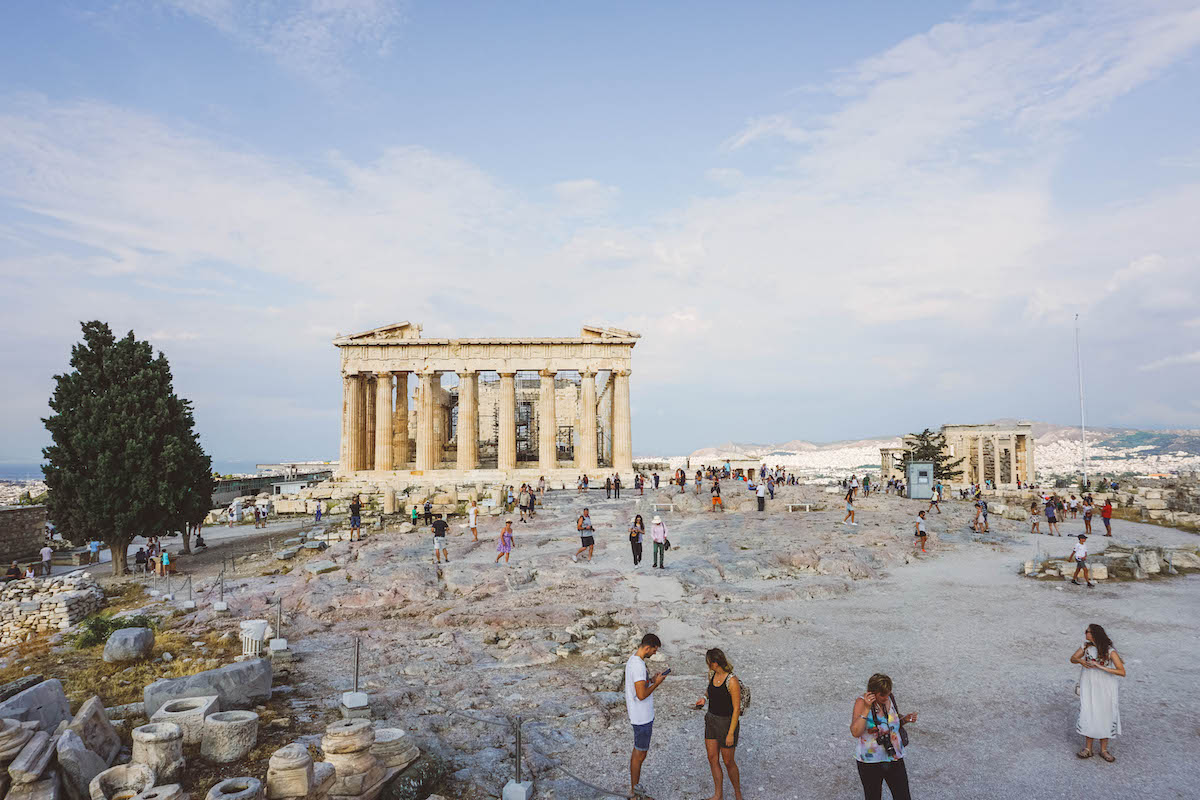 When Is the Best Time to Travel To Greece?
It all depends on the kinds of activities you have planned. If you want to hit the beach, visit the islands late-spring or early-summer. If you'll mainly be visiting historic sites, you may want to visit Greece in the spring or fall to avoid the worst of the heat. And if you'll be hiking or going on other outdoor adventures, avoiding peak season is also a good call.
In general, Greece is best visited during shoulder season (April through June, September and October). The weather will still be warm, but you may need a light jacket or sweatshirt in the mornings. Prices will be cheaper during the shoulder season, plus you'll avoid the worst of the crowds.
Even visiting Greece mid-winter can be nice, so long as you pack appropriately. I'd love to return to Athens in January or February to have the Acropolis to myself while still getting a healthy dose of Greek sunshine.
With all that being said, I've visited Greece in the middle of August in the past and still had a great time. However, it was sweltering hot (100ºF+ every day!) and very crowded.
When Is Peak Season in Greece?
Peak season in Greece is late-June through August. Expect the prices to skyrocket, city centers and beaches to be crowded, and for it to be hot hot hot!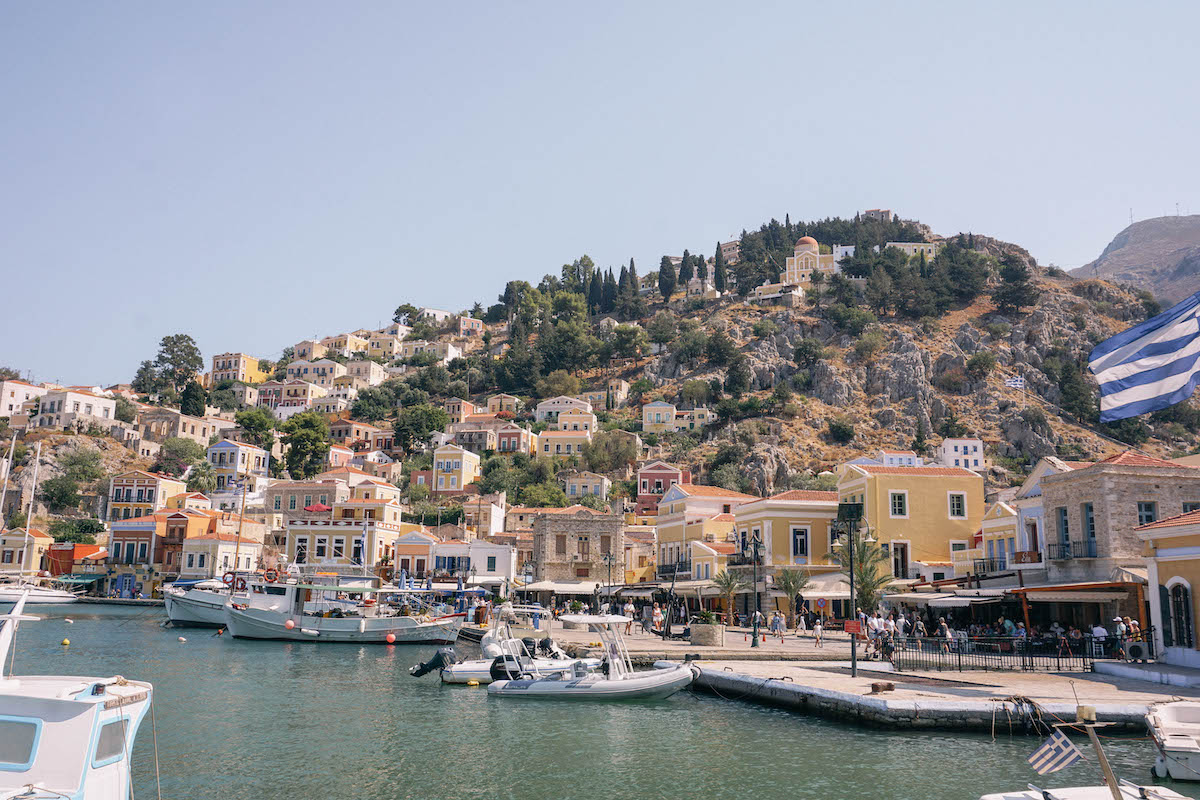 How Many Days Do You Need in Greece?
If you'll be visiting a single island, 3 to 4 days is usually enough time to see the main sites. For larger islands, like Rhodes or Crete, you may want to spend 5 or more days there so you can see the sites at a more leisurely pace while still making time to go swimming.
If you'll be visiting Athens, I recommend spending at least 4 full days in the city. There are tons of historic sites here, and the city is sizeable so it's not possible to walk everywhere.
If you'll be island hopping, I recommend visiting four islands maximum in a 2-week period. Note that some islands can be visited as day trips from the larger islands (for example, taking a day trip to Symi from Rhodes). Don't try to squeeze too many islands into a single trip, otherwise you won't get a good feel for any of them!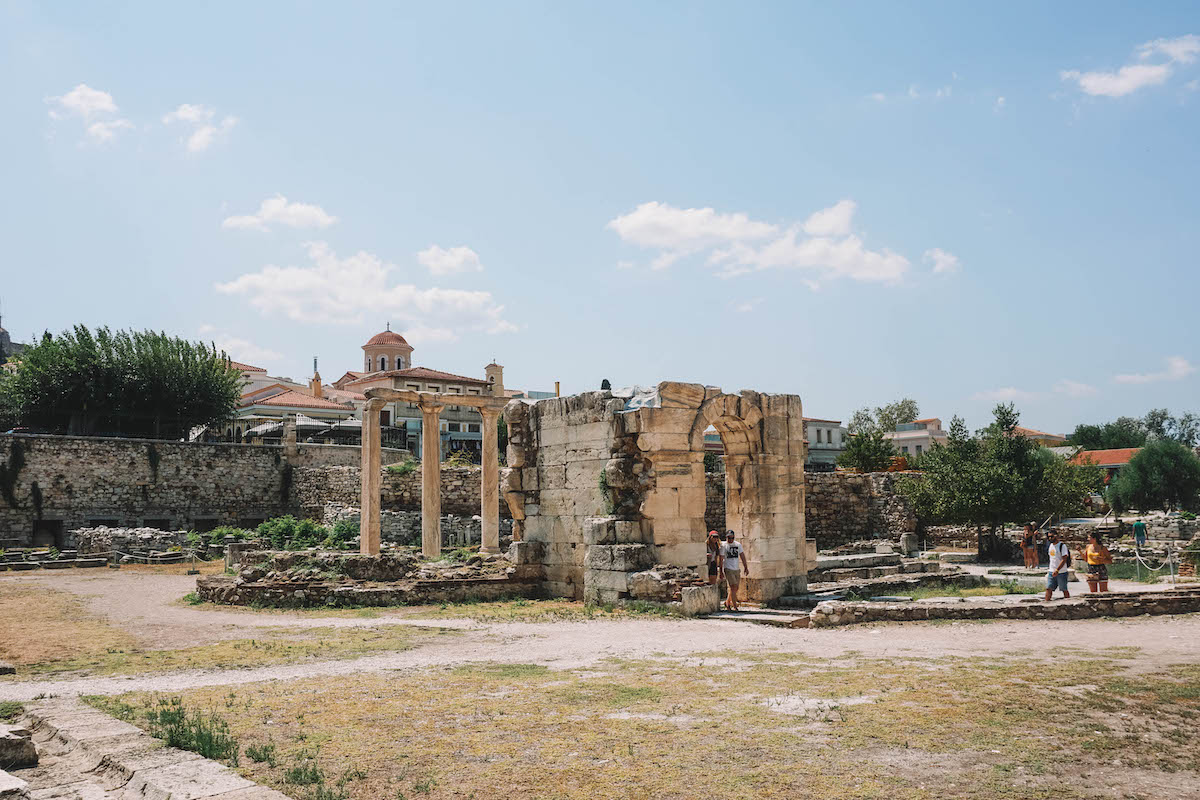 What Currency Does Greece Use?
The Euro. Your bank can typically get you the best exchange rate. Don't wait until you're at the airport to exchange currency as the rates aren't very favorable! Put the bulk of your cash in a hotel safe or somewhere you trust, and keep maybe 200 Euros on you per day depending on the activities you have planned.
Do You Tip in Greece?
Tipping at restaurants isn't required, but it is appreciated. However, don't expect to tip like you do in the US (i.e. 15% tip or higher). A 5% to 10% tip is perfectly fine, and will let your waiter know you enjoyed your food and the service was good.
To leave a tip at a restaurant, you can either hand the waiter the full amount in cash and tell them to "keep the change," or you can leave a few Euro coins on the table. However, if your table is near the street, I don't recommend leaving a tip on the table as it's all too easy for someone to walk by and snatch it up before your waiter gets to it.
You should also tip your tour guides, even on free walking tours.
Taxi drivers don't need to be tipped, but you can of course tip them if you feel their service was exceptional.
Tipping is not expected at salons, but again, no one will say no to a tip!
Is it Possible to Pay with Credit Cards in Greece?
Yes, very easily! Vendors in open-air markets or smaller mom-and-pop stores may not accept credit cards, but most restaurants and larger stores do. On the islands, most brick-and-mortar stores will accept both cash and card. However, I still recommend bringing cash with you because you never know when you'll need it!
Tip: Make sure to notify your bank before leaving the country so your credit card isn't frozen while you're abroad.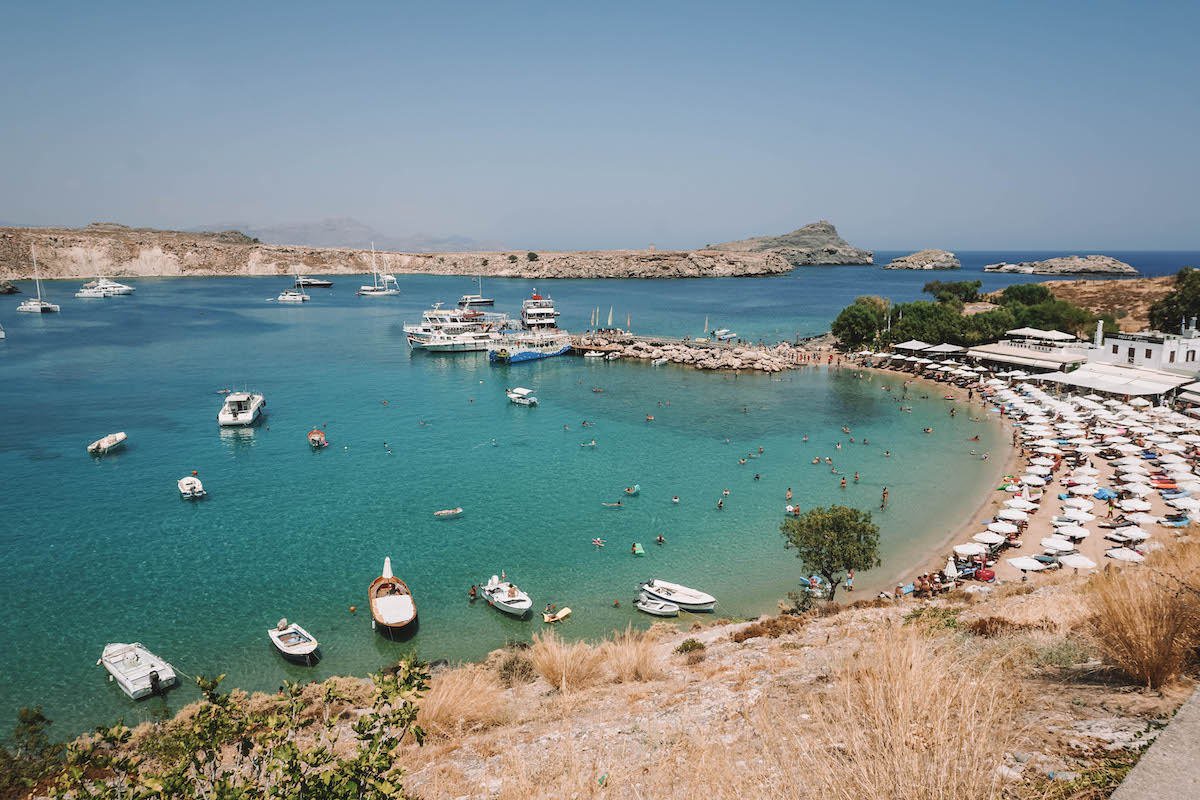 What Is the Best Way to Travel Around Greece?
The best way to travel around mainland Greece: Renting a car and having a GPS system (either in the car or on your phone). Trains do run between some major cities, but they can be unreliable. 
The best way to travel on Greek islands: When visiting the Greek islands, avoid taking taxis at all costs. They are insanely expensive, especially on the more popular islands like Santorini and Mykonos. Taxis to and from the airport usually have set fares you can ask about ahead of time, but traveling by taxi anywhere else is a crapshoot price-wise. Instead, take the bus or rent a car if possible. You'll feel more like a local this way and you'll save a lot of money!
What Is the Best Way to Travel Between Greek Islands?
Ferries are typically the cheapest, fastest, and most scenic option for traveling between the Greek islands. However, travel between larger islands is often doable via airplane as well. Ferries are often fine to book just a couple days in advance (especially for day trips to the smaller islands), whereas flights should be booked as far in advance as you can plan it.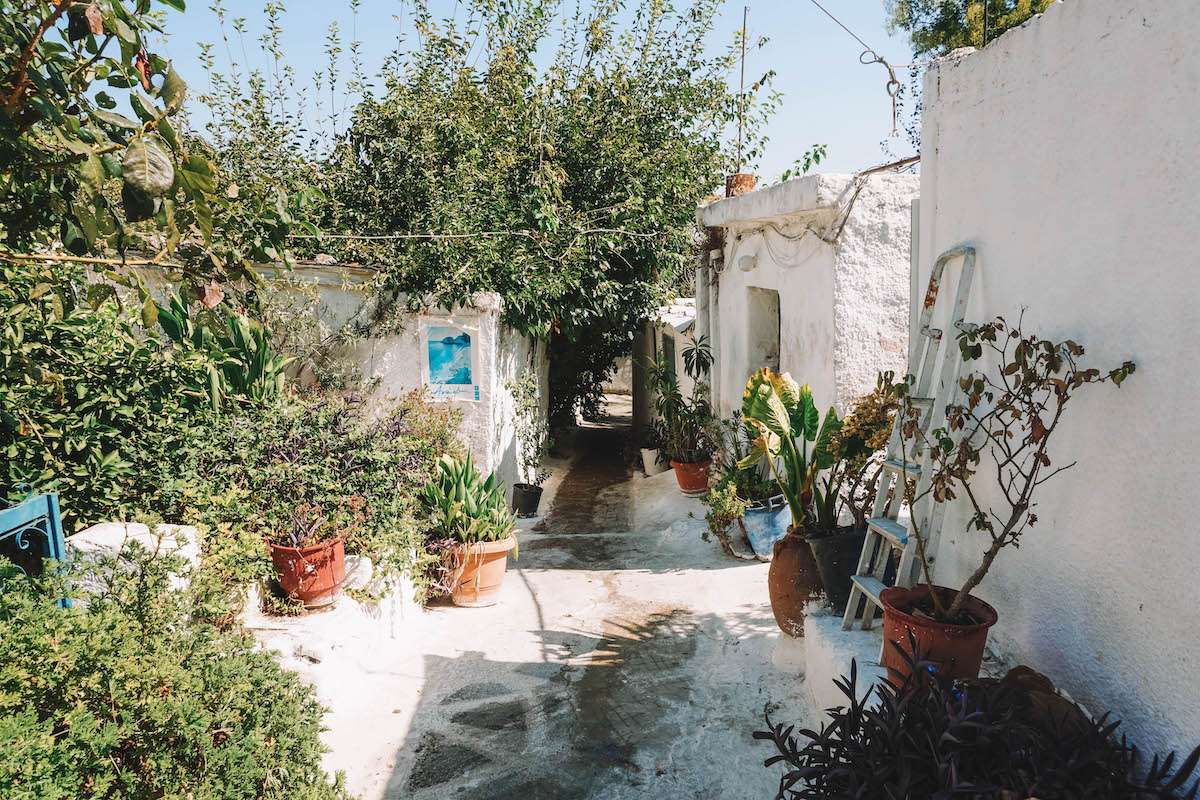 Can You Flush Toilet Paper in Greece?
If you felt silly Googling "how to use the toilet in Greece," you're not alone. I did it too! But it's a good thing you checked because you CANNOT flush the toilet paper in Greece. Instead of flushing the toilet paper, you'll need to throw it into the small trash can located next to the toilet. This applies to the Greek islands as well as parts of the mainland, like Athens.
Why can't you flush toilet paper in Greece? Greek toilets operate with smaller pipes than the rest of Europe or the US uses. The pipes are about half the size in diameter, meaning they clog easily.
Do You Pay for Public Bathrooms in Greece?
Public restrooms in Greece cost money (around 50 cents). Most restrooms are fairly clean, but many of the toilets don't have seats so you'll need to squat over them. To be safe, I recommend carrying around some hand sanitizer in case the bathroom you visit doesn't have soap!
Can You Drink the Water in Greece?
Before visiting the Greek islands, I got a lot of mixed feedback on whether or not the tap water is safe to drink. In the end, I stuck to bottled water while on the Greek Islands and drank the tap water only in Athens and recommend you do the same. To be safe, double check the water quality of the exact city on the mainland because it varies from place to place.
Tip: Buy a few 1.5-liter water bottles from the nearest supermarket to last you a few days. You can also buy water bottles in restaurants and from many tourist shops, but they'll charge you anywhere from 1 to 2 Euros per bottle, whereas the bottles at the supermarket are less than 50 cents.
What Basic Greek Words for Travelers Should You Know?
I won't lie, I didn't bother learning many basic Greek phrases before visiting Greece for the first time. Most Greeks speak English, and the ones who don't always understand hand gestures and a smile! Here are a few Greek travel phrases to know, spelled phonetically because the Greek alphabet is impossible for me to read.
Hello —Yassas. Whether you're walking into a taverna or the supermarket, you'll always be greeted with "yassas!" and a smile. Make sure to say "yassas" in return, you'll feel Greek in no time!
Good morning — Kalemera (kah-lee-MER-ah). Appropriate to say this until noon.
Good afternoon / evening — Kalispera (kah-lee-SPER-ah). Pretty much any time after noon, but not when you're going to bed.
Thank you — Efcharisto (eff-kha-ri-STOE). Never hurts to be nice!

Random but Useful Greece Travel Tips
The following tips for traveling in Greece center more on the aspects of Greek culture you may not be aware of. I wish I'd known these things before traveling to Greece!
Meals Are Enjoyed at a Leisurely Pace
Once a waiter brings you your food, don't expect to see him for the rest of the meal. In fact, the next time you need something from the waiter you'll likely have to flag him down to make him notice you. The waiters aren't being rude, that's just how the Greeks enjoy their meals!
Restaurants in Greece don't expect you to inhale your meal and scoot right out the door like American restaurants do. Once the meal is finished, Greeks typically enjoy a glass or two of wine or nurse a shot of ouzo while chatting away with their dinner companions. In general, Europeans linger over their meals much longer than Americans, which can feel strange if you've never experienced this sort of dining before!
Enjoy Coffee Like the Locals Do
Don't expect to order your morning coffee like you do at Starbucks. Black drip coffee doesn't exist in Greece. Don't panic though, because the Greeks have plenty of other coffee styles to choose from.
Greek coffee is served in a small glass and looks rather like a cup of espresso (although the two drinks are totally different in how they're made!). And freddo espressos and freddo cappuccinos are particularly popular during the warmer months (freddo means cold in Italian).
Tip: Whatever you order, make sure you tell the barista whether you want your drink cold or hot, with or without milk, and with or without sugar (otherwise they'll ask you a million questions to find out).

Try All the Greek Foods!
Dolmades, tzatziki, moussaka, oh my! There are so many incredible Greek foods to try during your travels. Far too many, in fact, for me to list them all in a single paragraph. Check out my Greece food guide for all of my Greek food recommendations!
Pack Appropriately, not for Social Media
Fun fact: I got heat stroke my first day in Rhodes. I was jet lagged, forgot to keep drinking water, and was wearing a tank top and shorts — thus exposing most of my skin to the intense Greek sun.
While a few strappy tops and dresses won't go amiss on any trip to Greece, I highly recommend packing a light layer to wear once the sun is in full force or after you get a sunburn. Take a page from the Greeks and pack a linen shirt or cover up to protect your skin! Linen is incredibly breathable and will let you cover up as much as you need without feeling like you're overdressed.
Also be sure to bring a reusable water bottle (you can fill it with water from larger store-bought water bottles, never from the tap!). Sunglasses and a hat are also a must if you're visiting in the summer, and water shoes are great for Greece's many stone beaches.
Cover Up When Entering a Church
Geeks are very religious, and there are historic churches in pretty much every town on the islands and the mainland. Be courteous and cover your shoulders before entering a church. Take off your hat as well, if wearing one. If you don't have something to cover your shoulders, you may still be allowed to enter the church so long as you're otherwise appropriately dressed (i.e. not in a bathing suit) and have shoes on.

Where to Travel in Greece
I haven't been everywhere in Greece, but it's on my list! Here are some of my all-time favorite places to visit in Greece:
Corfu — A stunning island with great scuba diving and snorkeling, pretty beaches, and the loveliest Old Town!
Rhodes — One of the largest Greek islands. The Old Town is impressive, and there are so many outdoor adventures to go on. Definitely take a day trip to Symi while you're here!
Athens — A history lover's paradise! There are more archaeological sites to see than you can possibly squeeze into a single visit. Be sure to take a day trip to Aegina Island while you're in Athens!
Excited to Visit Greece?
Nothing ruins a trip more than unfulfilled expectations, so be sure to read through these tips for visiting Greece before your trip! If you have any other Greece travel tips to share or have questions about anything I've mentioned in this post, don't hesitate to drop me a comment below!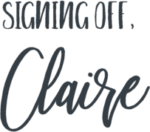 Pin it for later!