After writing non-stop about Greece for the past month, I figured it was time to stop while I was ahead for fear of boring you all (can one ever have too much of Greece, though? Jury's still out on that question). But then I started flipping back through my travel diary to see if there was anything major I had forgotten to fill you in on, and my last diary entry caught my eye. "Our last day in Greece was magical!" True story, I actually wrote "magical," which is quite unlike me (I'm not a gushy person who overuses adjectives without good cause). So then I started looking back through my photos and, well, I got sucked back into the Greece vortex and knew I had to share one last adventure with you before catching you up on my recent NYC shenanigans.
What, pray tell, is this magical place, you ask? Just 40 minutes away from Athens is a tiny island covered in pistachio trees called Aegina. After spending the better part of two weeks in Rhodes and Santorini, I'd had my fill of Greek islands, thinking they all would be fairly similar. Boy, was I wrong! Aegina wound up being one of my favorite places we visited, and I wish we'd had more time on the island.
Getting to Aegina Island
The main reason my mom and I decided to visit Aegina was because it's so close to Athens. If you take the Aegena Flying Dolphins ferry, getting to Aegina takes a mere 40 minutes, whereas other ferry lines will take an hour or longer to reach the island. We'd had our fill of long ferry rides, so visiting an island so close to the main land was perfect for us.
When planning our day trip to Aegina, we saw ferry tickets that took you to three different islands in the area, with Aegina being the first stop. Personally, I'd steer clear of island hopping if all you have is a single day to take everything in. Aegina is a lovely island with enough to do to keep you occupied for a full day. Plus, the ferries that hop from island to island keep you on the boat for most of the day, so you won't get to fully appreciate any of the islands you stop at.
Our Favorite Things to Do in Aegina
Our day trip to Aegina was one of those unique travel days that was both jam packed with activities, yet also quite relaxing. The small size of the island makes it impossible not to relax when you're visiting; so just know that although there's a laundry list of things to do an see in Aegina, it's so small that you can easily see anything you want. Our favorite things we did in Aegina were: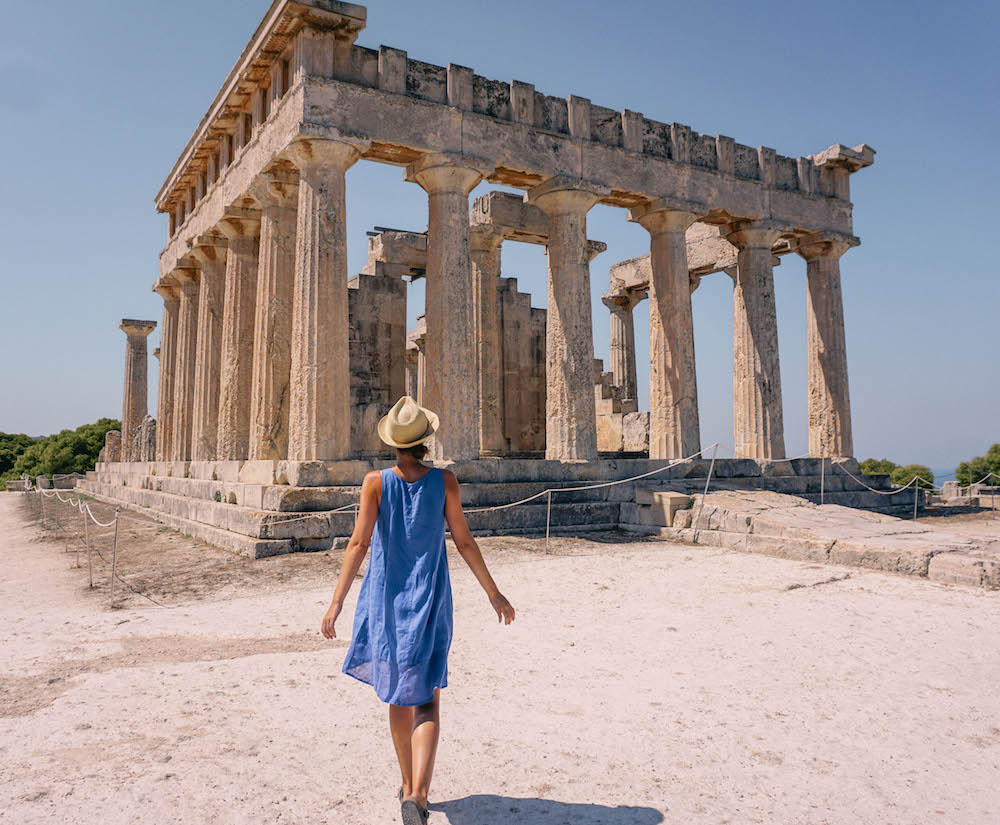 Temple of Aphaia—Dating back to 500 BC, the Temple of Aphaia is one of the most beautiful temples we visiting in Greece. It sits at the stop of a hill overlooking the ocean, and you can see Athens far in the distance. The area around the temple is quite small, so you'll only need 30 to 40 minutes to see everything.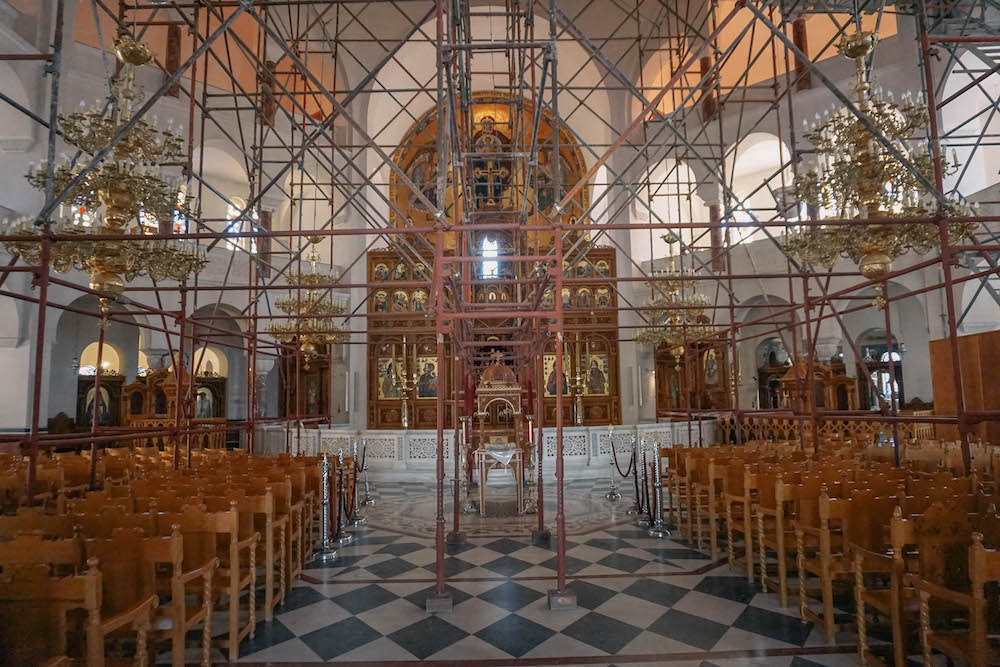 Cathedral of Saint Nektarios—We never intended to visit this massive cathedral, but our taxi driver was incredibly proud of it and insisted on taking us to it so we could see firsthand what Greeks could do (he was the sweetest driver ever!). Agios Nektarios lived from 1846-1920 and is one of the most famous saints in the Greek Orthodox faith. The monastery up the hill from the cathedral has been there for decades, but the cathedral itself is brand new. In fact, it was still under construction when we visited!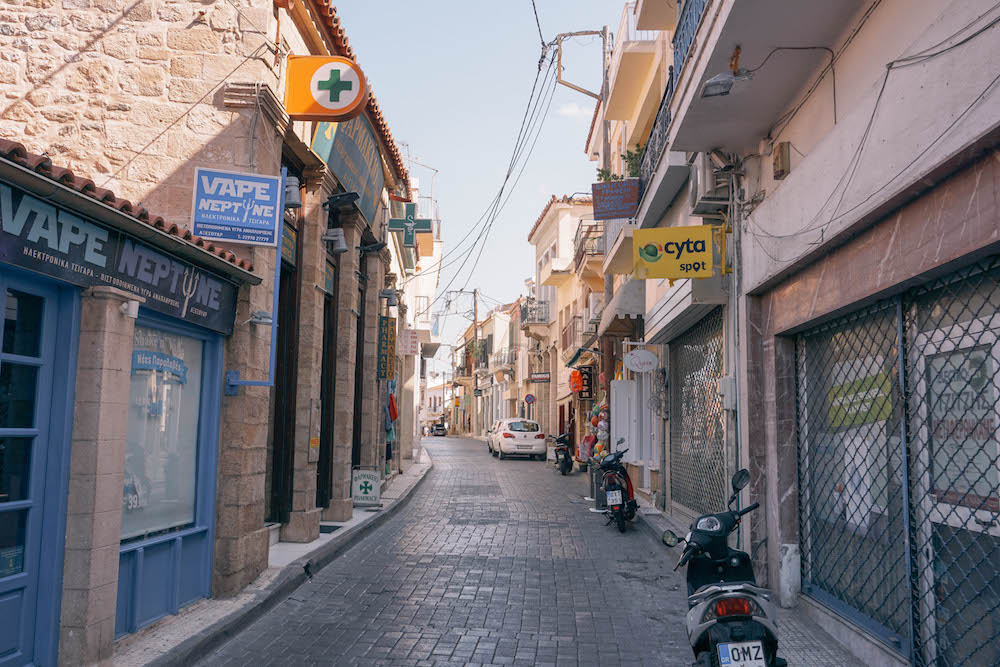 Aegina Town—The main port of the island, Aegina Town is a sleepy Greek town stuffed with tavernas and seafood restaurants. The boutiques here are fantastic; almost everything is locally made, and the shop owners are incredibly nice. While in Aegina Town, pop into Mourtzis Traditional Sweets for some of the best chocolates you'll have in your life. All of their goodies are packed with the island's pistachios and are reasonably priced. If you want to avoid lots of tourists, explore Aegina Town first thing in the morning and then visit another side of the island around lunchtime.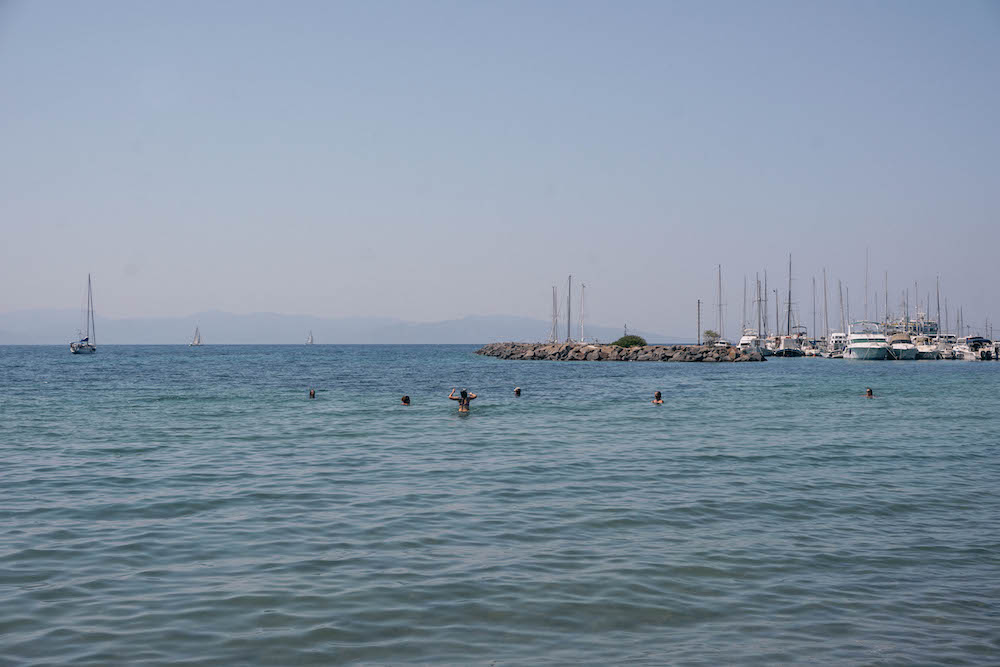 Swimming at the beach—There are a lot of beaches scattered around Aegina, but we didn't want to lay out at one too far from the main town for fear of missing out ferry back to Athens. We found a small beach near the church at the end of the port; there wasn't much room to lay out, but the water was the temperature of bath water and was clear blue.
If we'd had more time on Aegina, I would've liked to have explored Aegina Town more and would loved to have seen the archaeological site of Kolona, which is where the remains of the Temple of Apollo are.
I really can't recommend a day trip to Aegina enough! The island is utterly charming, and the acres of pistachio trees make for beautiful photos (not to mention great snacking). For a truly relaxing visit, I'd recommend spending one night on the island. This way, you can spend the entire afternoon at a beach far from the port (and the tourists), and head back first thing in the morning to see Athens.
Tell me: Which Greek island are you most anxious to see?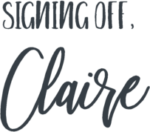 More posts you'll love:
Pin it for later!