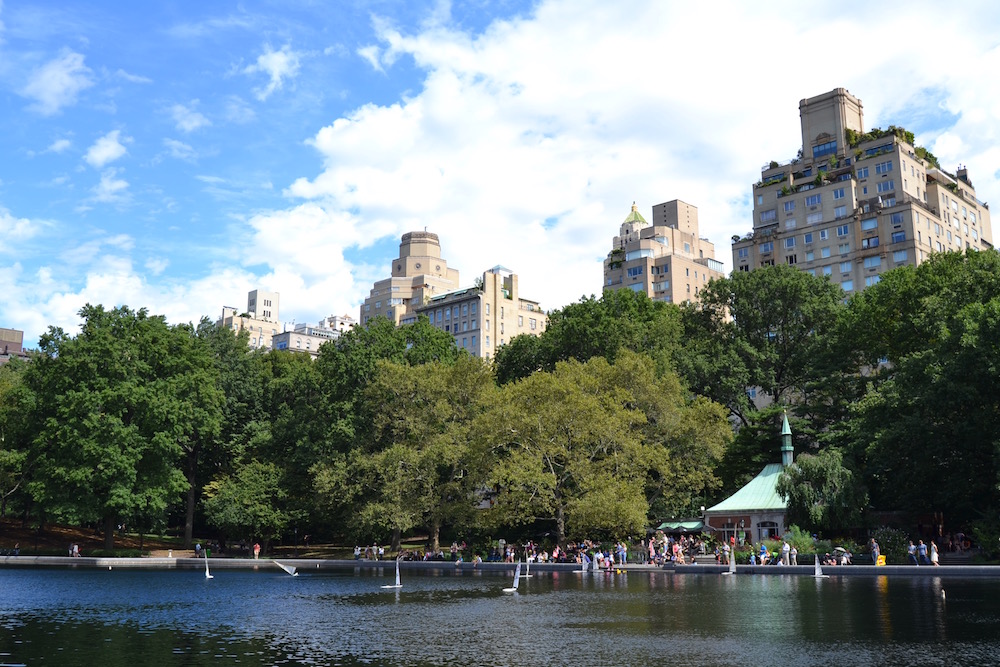 Though it's halfway through June, summer has just hit New York City. We went from 60 to 90 degrees overnight (literally), and it's nothing but summer dresses and sandals as far as the eye can see. I like to think I'm adventurous year-round, but in truth I have to force myself to explore the city in the winter. The shorter days and freezing cold make walking around New York a miserable experience, so it's tough to plan fun things with friends sometimes.
Now that the sun is out, I'm feeling extra energized and want to appreciate the warmth as much as I can. Since the tail end of my summer last year was spent finding an apartment and generally moving my entire life to the east coast, I didn't get to appreciate New York in the warmer months as much as I would've liked. This year I'm doing things much differently and plan on spending each week to its fullest. Here's a glimpse at some of the things on my NYC summer bucket list, in no particular order.
Picnic in Central Park
It's so cliché, but I want to have an epic picnic in Central Park so badly! I'm envisioning me and all my gal pals in cute summer dresses digging into some pasta salad and fresh fruit crumble. In reality we'll likely all be sweaty messes who forgot to bring enough food to share with the group, but hey, I can dream can't I?
Go Kayaking in the City
Free kayaking in New York City is a thing, and I'm 100% going to make it happen this summer. The Socrates Sculpture Park in Queens offers free kayaking I believe. The only real challenge to checking this off my bucket list is convincing my friends to hoof it all the way out to Queens.
Visit "Little Italy" in the Bronx
Apparently Arthur Avenue in the Bronx is a million times better than Manhattan's Little Italy. Amazing food with almost no tourists? Yes, please! Fingers crossed it's worth the hike to get to it.
Check out Smorgasburg
Hello, it's tourist Claire again. Smorgasburg is a weekly food festival in Brooklyn where all the trendiest eateries converge. I've heard the lines are insane but the food is more than worth it. Natually, I have to find out whether or not that's true for myself!
Have a Beach Day in Montauk
My friend Claire tells me this is the "poor man's Hamptons," which sounds like it'd fit my budget perfectly. It sounds like the perfect beach town with some shopping in the area and lots of places to eat and relax. Is that a long weekend I hear calling my name?
See the Cloisters at Fort Tryon Park
I visited Fort Tryon Park in the fall for the Open House New York weekend and got to enjoy one of the last days of warm weather there. The Cloisters are an extension of The Met and are solely dedicated to the art, architecture, and gardens of Medieval Europe. As a bonus, the Cloisters are pay what you want, meaning you don't have to drop a lot of cash here.
Sample the City's Best Ice Cream
I'm an absolute savage when it comes to ice cream. I've already gone to one ice cream tasting this summer and have a few more planned for work. The top places on my hit list are Morgenstern's, Van Leeuwen, Big Gay Ice Cream, Ice & Vice, Momofuku Milk Bar, and Ample Hills. I have no doubt I'll be checking this item off my summer bucket list.
Take the Ferry to Governor's Island
Governor's Island has a little bit of everything—a great view of the Statue of Liberty, some bike paths, a hammock grove. Yep, you read that right, 50 bright red hammocks are strung up for people to relax in. I'm dying to go!
Visit the New York Botanical Garden

With 50 gardens to oogle, the Botanical Garden sounds like the perfect place to spend a summer afternoon. I'm not much of a gardener myself, but I love looking at exotic plants and learning more about them. That and after living in NYC for almost a year, I'll take any experience with nature I can get.
Relax at a German Beer House
I'm not a big fan of alcohol, but I've found that beer houses are a great place for groups to hang out in. The long tables make it easier to chat with one another, and the whole experience just screams summer to me. A few beer halls I'd like to try are Clinton Hall and Reichenbach (which is extremely touristy, but I don't care!).
I'm as stunned as you are that I've yet to try this iconic New York dessert. What's a cookie shot? Only the best hybrid dessert ever. It's a stiff chocolate chip cookie that's in the shape of a glass, and it's been coated with chocolate so that the milk inside of it doesn't make the cookie soggy. Don't worry, when I finally experience this I'll document it fully.
Walk Across the Brooklyn Bridge…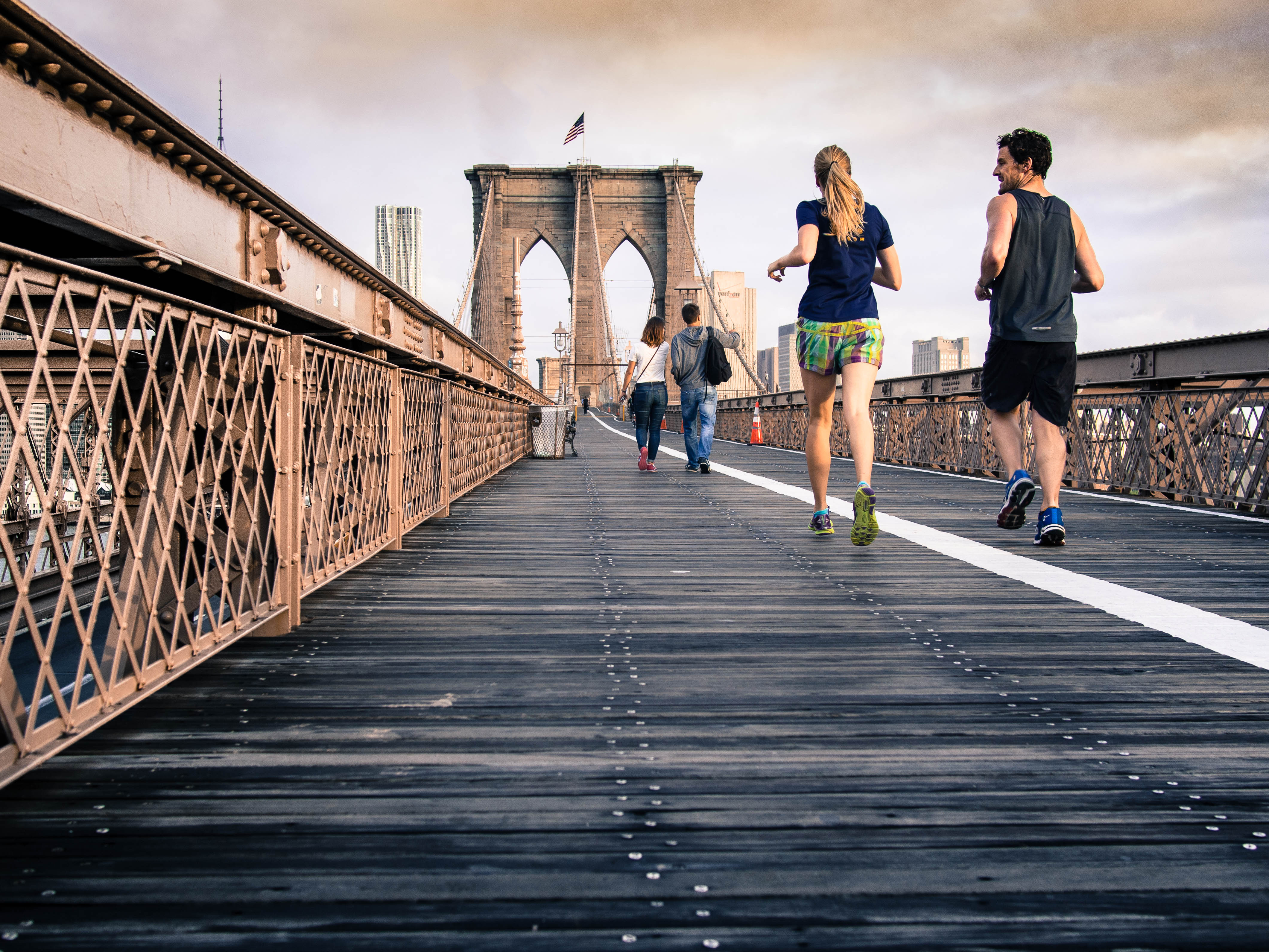 Whenever I think of the Brooklyn Bridge, I think of the scene in Sex and the City where Miranda and Steve meet in the middle of the bridge and decide to not get a divorce. While I don't think my trek over the bridge will be quite that exciting, I'm looking forward to getting some great photos nonetheless.
…And Then Explore DUMBO
Did you know DUMBO stands for "down under the Manhattan Bridge overpass?" Me neither, until about a week ago. I'm not 100% sure what there is to do in DUMBO, but with a ridiculous name like that, I need to see this place for myself.
See a Movie on a Rooftop
There's an organization in the city called Rooftop Cinema Club that—surprise, surprise—shows films on a few rooftops in Manhattan and Brooklyn. The prices are a bit steep, but I bet the experience is worth it. After all, a good movie and a great view? I've got to try it at least once.
Fire up the Grill With My Friends
There's nothing I love more than a good cookout. Potlucks in general set my heart aflutter, and I love bringing new recipes for my friends to try. This summer, I definitely want to throw a few burgers on the grill and catch up with my friends. There's nothing better!
Catch a Free Concert at SummerStage
I'm loving all the free events in NYC this summer! SummerStage concerts are held in Central Park all summer, and are totally free. The concerts are from a variety of performers, but I have my eye on the Metropolitan Opera recital series. I just can't resist a good aria!
I'd love to share my adventures with you all as they happen. Which of these bucket list items are you most eager to hear about? And if you're in the city for the summer, I hope my bucket list will encourage you to get outside and get exploring!
Signing off,
Claire