After leaving Basel, Switzerland, I headed to Rome. I'm still in this beautiful city and I'm already missing it, that's how amazing it is. With five full days to explore all the nooks and crannies of Italy's most beloved city, I decided to start my trip with a bang and visit Vatican City. Bright and early Wednesday morning, I headed to St. Peter's Square to attend the Papal Audience. Although I'm not Catholic, the entire experience was incredible. There were so many people present in the square, and seeing the complete love and devotion on people's faces as Pope Francis gave his blessing was inspiring. If you want to attend the Papal Audience, you don't need to be in Rome over Easter week like I am. He gives a general blessing every Wednesday morning, but if you want good seats you'll want to arrive at least an hour and a half early.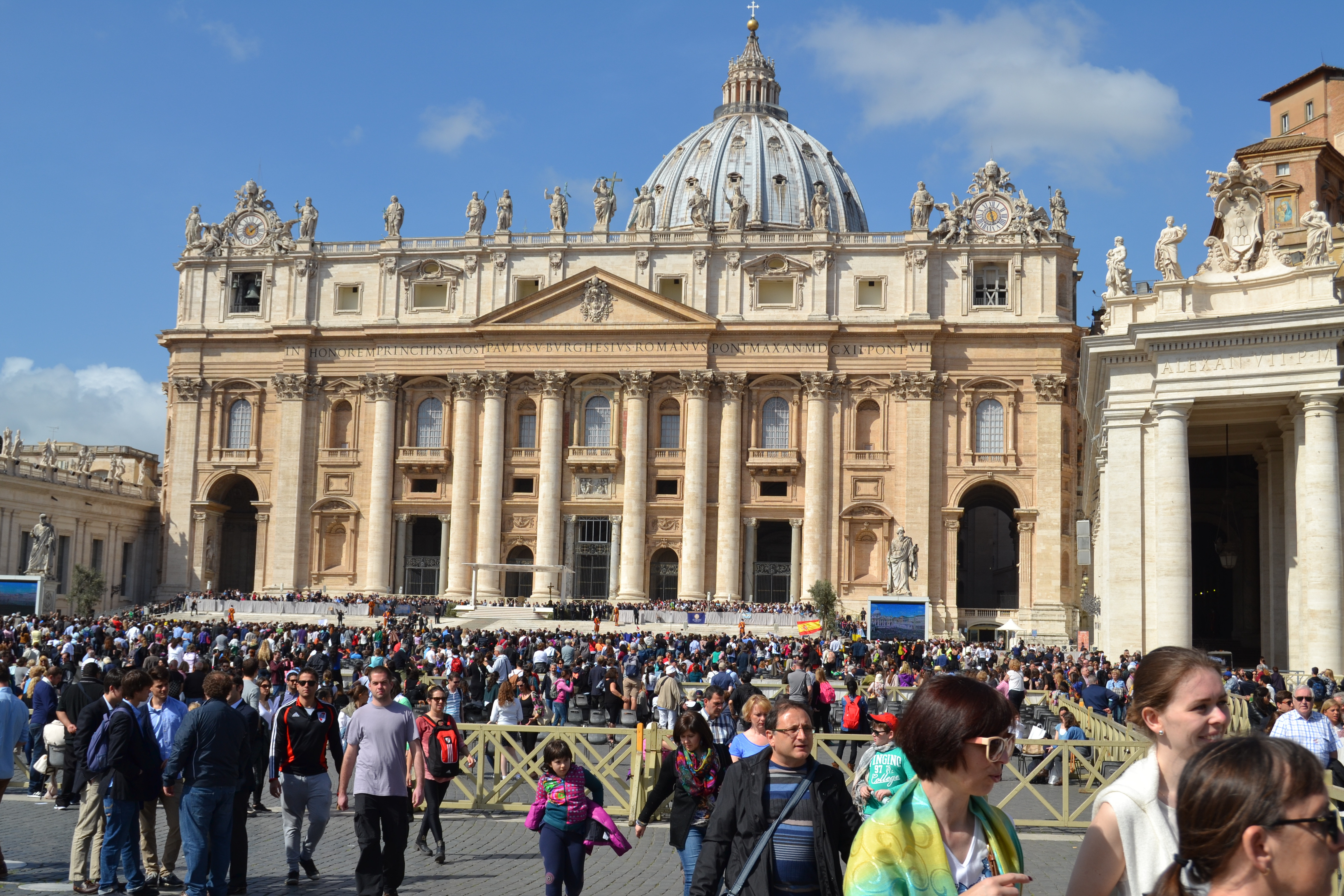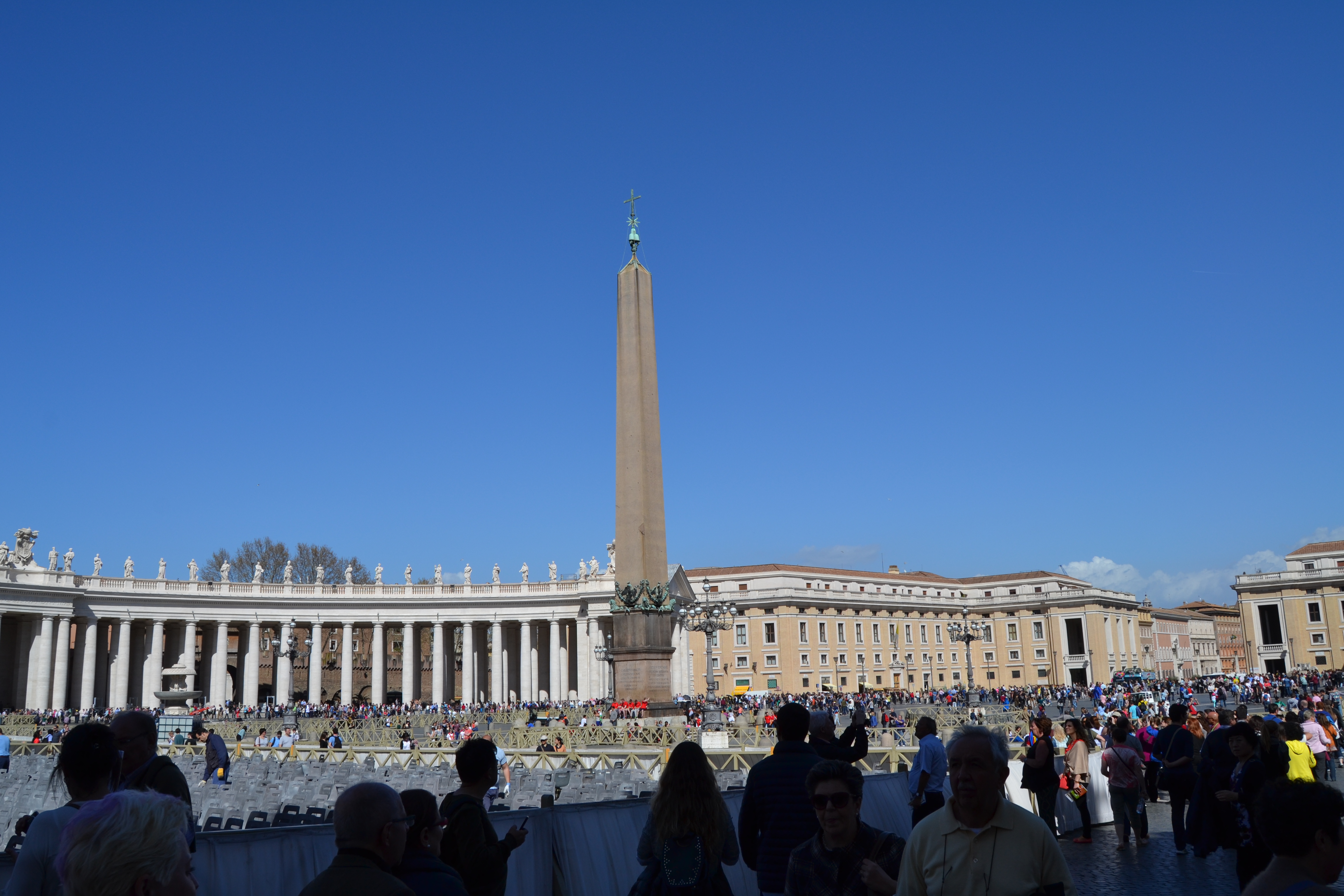 After escaping the crush of people in the square, I made my way over to the Vatican Museum, which is just a ten minute walk away. You guys, I cannot emphasize enough how gorgeous this museum is. Every gallery you walk into has who knows how many pieces of priceless artifacts and paintings collected from ancient civilizations and modern day artists alike. And the ceilings, did I mention the ceilings? Life tip: always look up. Whether it's a beautiful blue sky over your hometown or the hand-painted, immensely detailed ceilings I saw in every room of the Vatican Museum, I've discovered that many of life's pleasures involve looking up and away from whatever else has your attention. If you're traveling on a budget, keep in mind that the entrance fee to the museum is 16 Euros, but students of all ages get in for half price. I'd give yourself at least four hours to wander through this immense structure. There are so many works of art to look at, and it's guaranteed to be packed with visitors.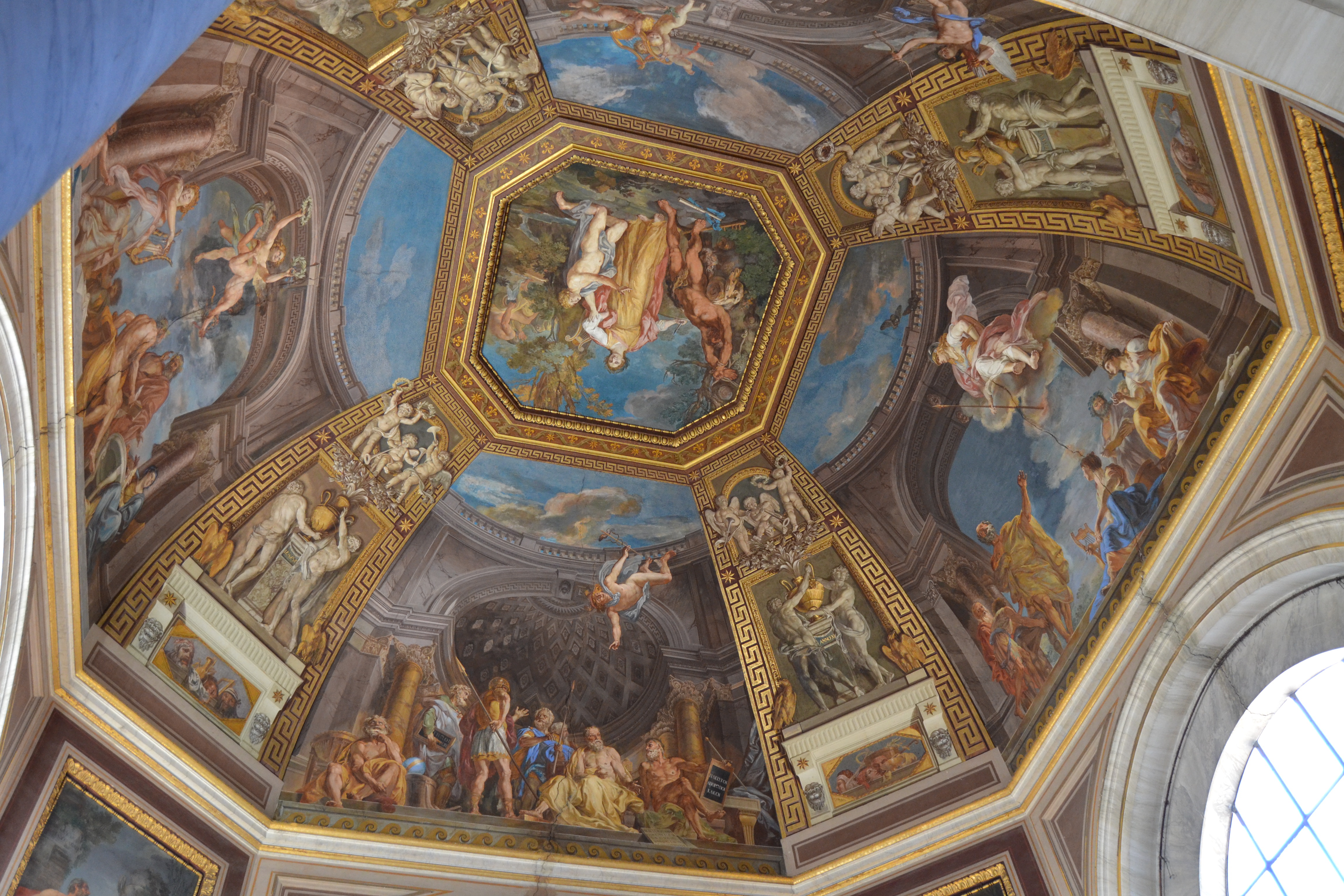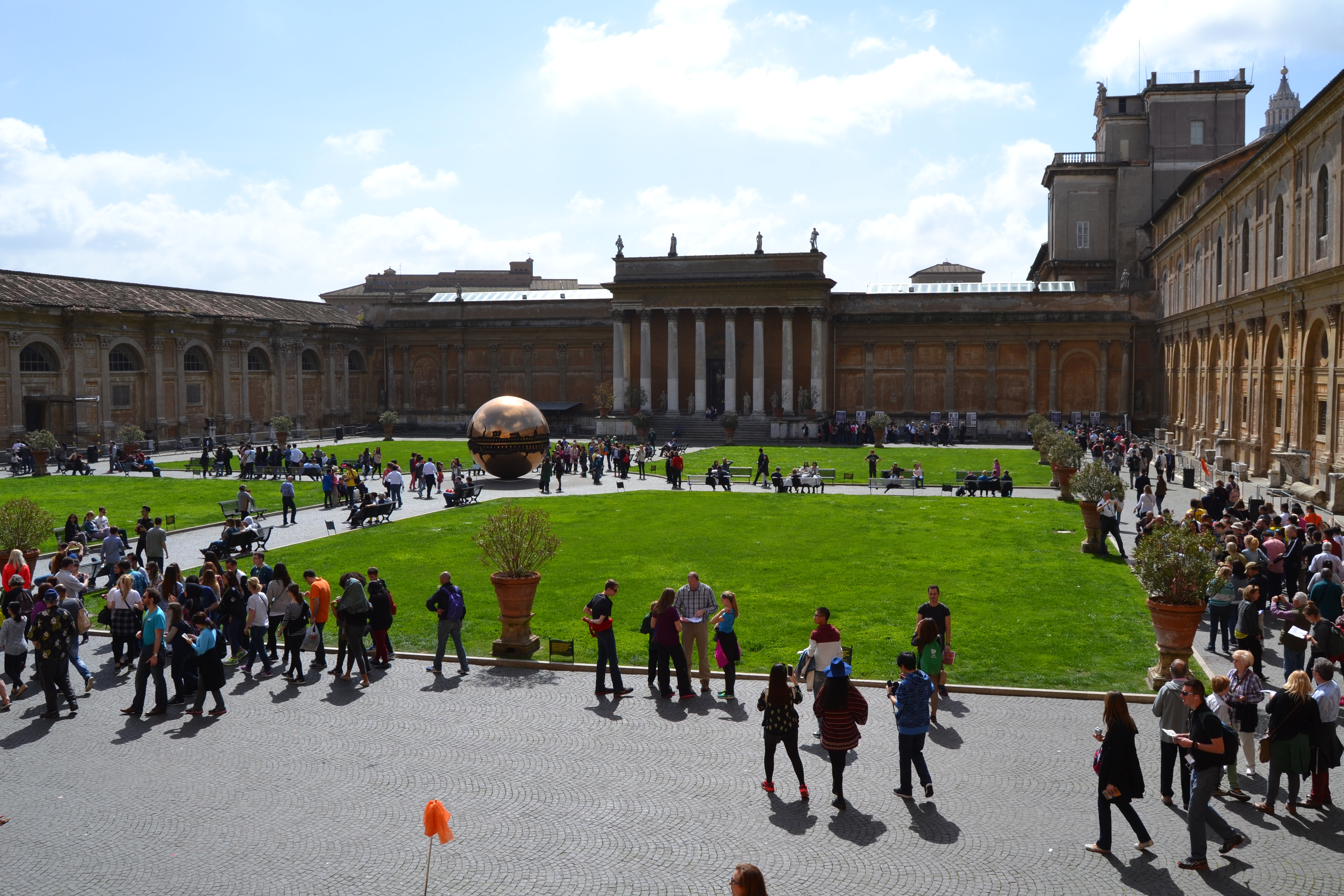 My personal favorite spots in the museum were the Egyptian wing (I find the ancient Egyptian culture fascinating), the Raphael Rooms, and the Sistine Chapel.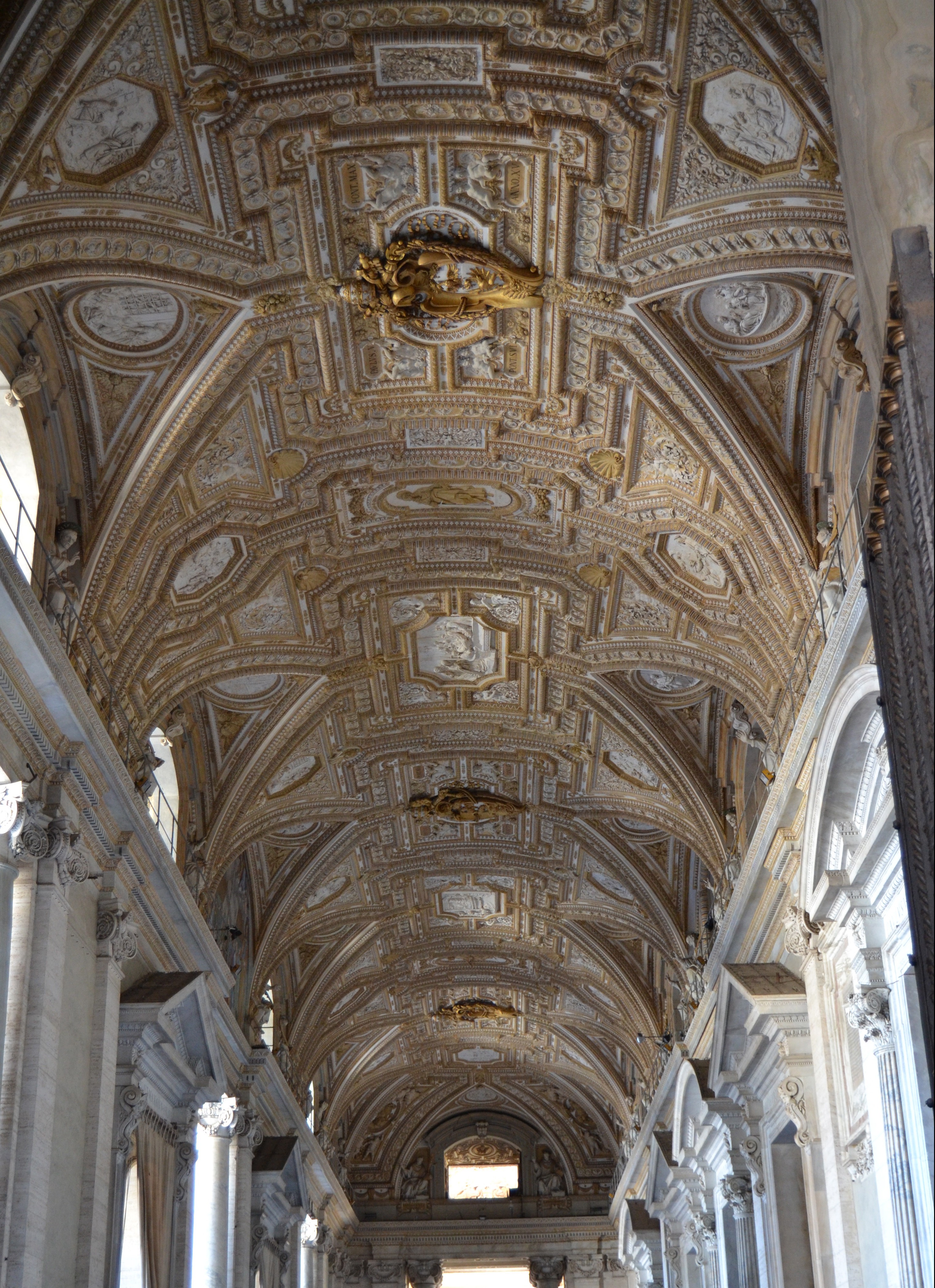 Next up was St. Peter's Basilica. I know that "breathtaking" is the most cliche term I could use here, but I'm not kidding when I say I stepped in to the basilica, stopped where I was, and gaped at the sight in front of me. The altar itself is immense, and the entire worship space is ornately decorated. Entrance into the basilica is free, so if you ever find yourself in the Vatican you have to promise me you'll spend some quality time here. Normally, visitors can walk up into the dome as well for a view of the city, but it was closed the day I was there. Oh well, I guess that means I have an excuse to visit Rome again!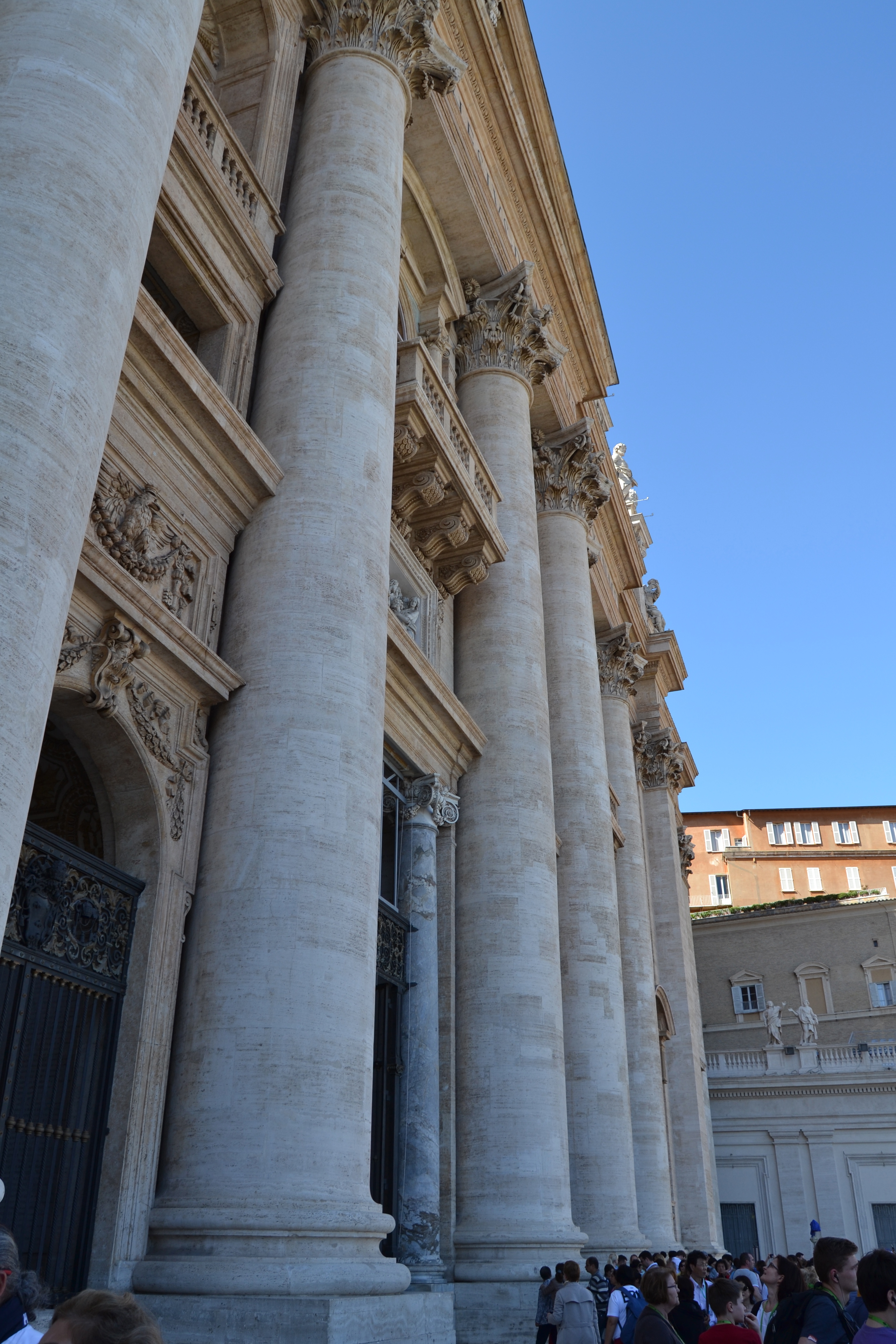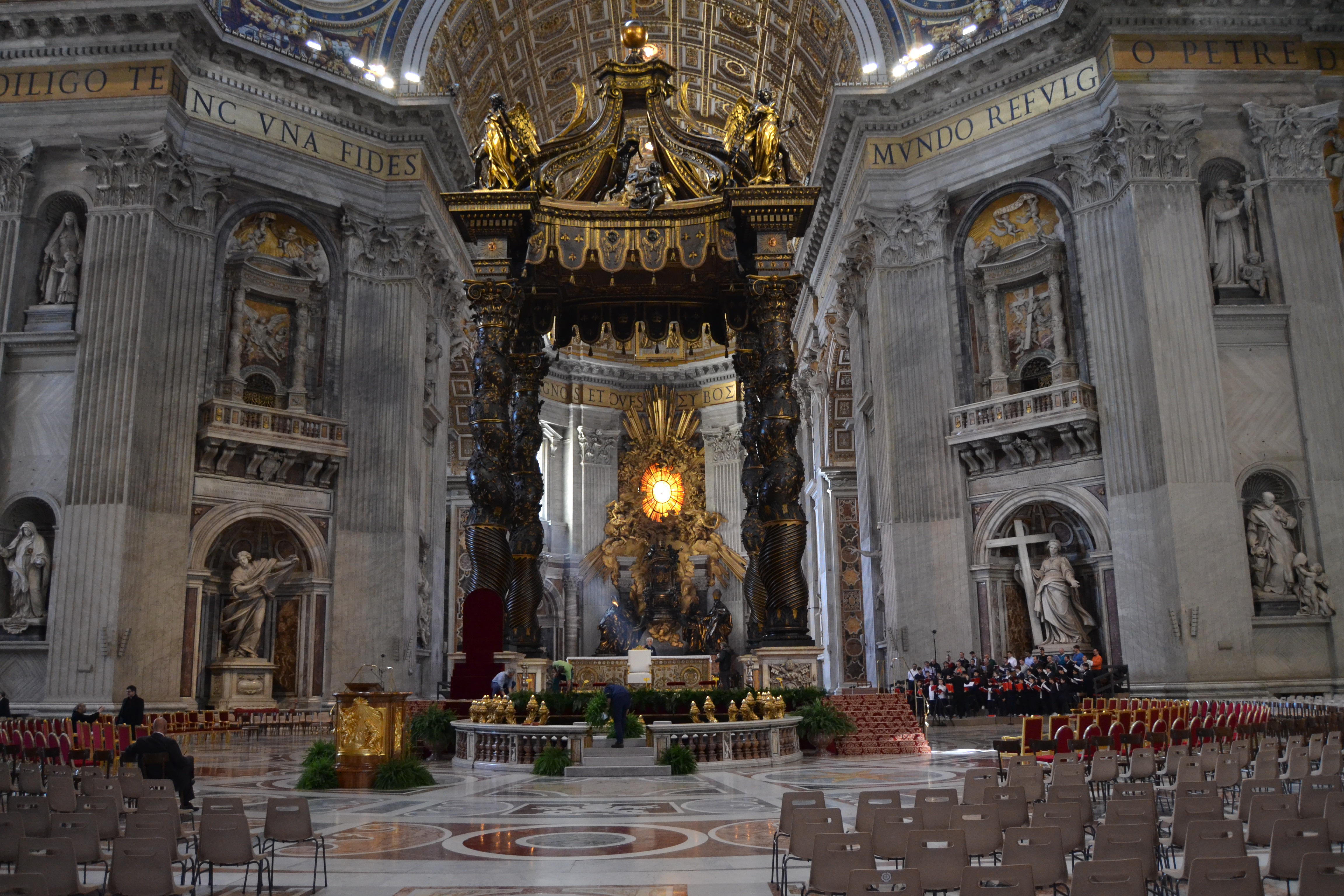 I couldn't have asked for a better first day in Rome. After a late dinner with friends, I returned to my room exhausted, yet exhilarated. Before I end this post, I wanted to add a little side note mentioned that I flew with Swiss Airlines, and had a lovely experience with them. Even though my flight was only an hour long, we were still served chocolate, drinks, and a tasty sandwich, and the stewardesses were so sweet. I just thought I'd throw that out there in case any of you are thinking of flying with them.
I'll be posting on my remaining time in Rome over the next few days, so keep checking back to see what I've gotten up to. If you want to get instant updates, feel free to follow and share my posts on Facebook, Bloglovin', Twitter (@TGBWBlog), and Instagram (@tallgirlbigworld).
What are your thoughts on Vatican City? Leave me a comment telling me which spot you'd love to visit first!
Signing off,
Claire
Check out the rest of my week in Rome: