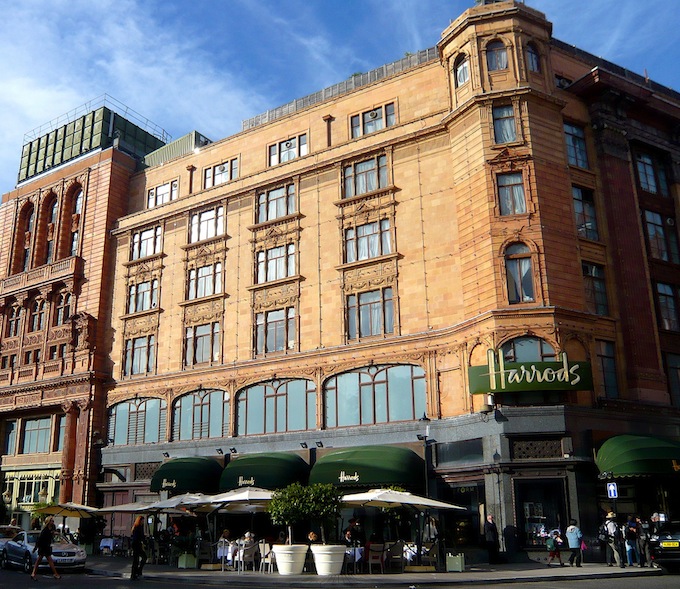 Hello, my name is Claire and I'm an excessive window shopper. I can never buy anything because, let's face it, I'm a broke college kid who gets excited when avocados go on sale at Kroger (woo hoo two for one!).
If you've done research on a London vacation, then odds are you've read up a bit on Harrods, aka the shopping capital of my life. For those of you based in the States, Harrods is like Saks Fifth Avenue on crack, except instead of selling just clothing, Harrods has furniture, books, food, stationary, cookware, and shoes.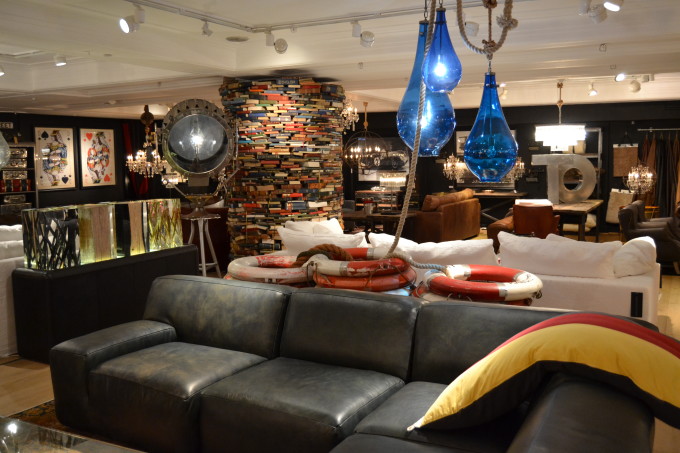 Oh, the shoes. The top floor of Harrods is called Shoe Heaven, and for good reason. I'm not sure what it is about my genetic makeup, but there's some primal instinct within me that makes me touch every fancy shoe I pass.
While there are a number of elevators scattered throughout the labyrinth of a store, make sure you get a few rides in on the Egyptian Escalator. It sounds weird, but somehow riding this escalator is like a luxury experience. You feel like you're on a cruise ship; the lighting is low, it smells kind of like a sexy man (eau de cologne, ooh la la), and floors of designer goods slowly drift past you. Amazing.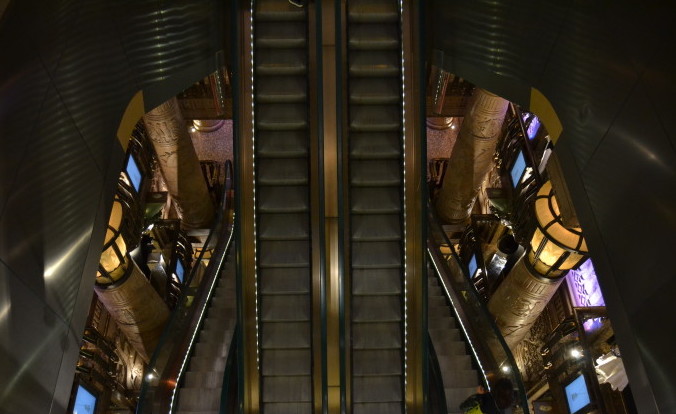 There's a range of high-end restaurants on the ground floor of Harrods, including a Café Godiva and a tea room. Sadly, I didn't have the cash for any of the restaurants, so I treated myself to a Shake Shack burger in Covent Garden later on. Shake Shack is my #1 place to go when in New York, and I was surprised to find a location in London. Between that and the fact that Germany has terrible hamburgers, I basically ran to the restaurant.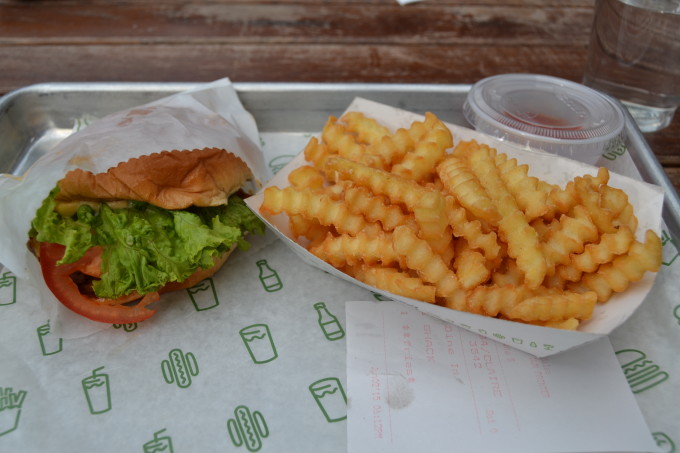 Harrods is the epitome of the swanky English shopping experience, so if you ever find yourself in London make sure you stop by, even if it's just to oogle a few displays.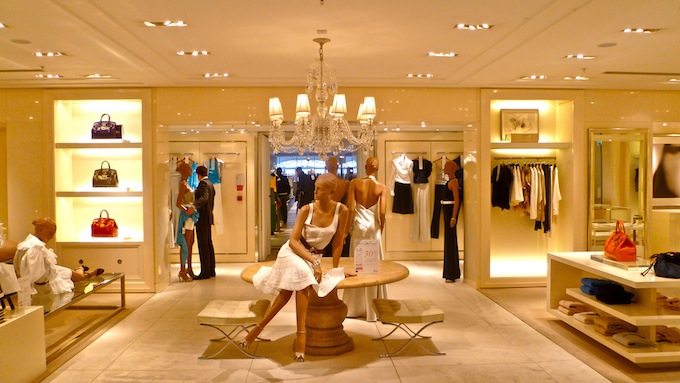 Are any of you window shoppers? I drive my friends crazy when we're in big cities because I love popping into stores! What other ritzy experiences have you had in the past? Leave me a comment below, I'd love to hear from you!
Signing off,
Claire