These female travel blogs are written by hilarious, intelligent, well-spoken women. If you're looking for down-to-earth bloggers to follow, look no further!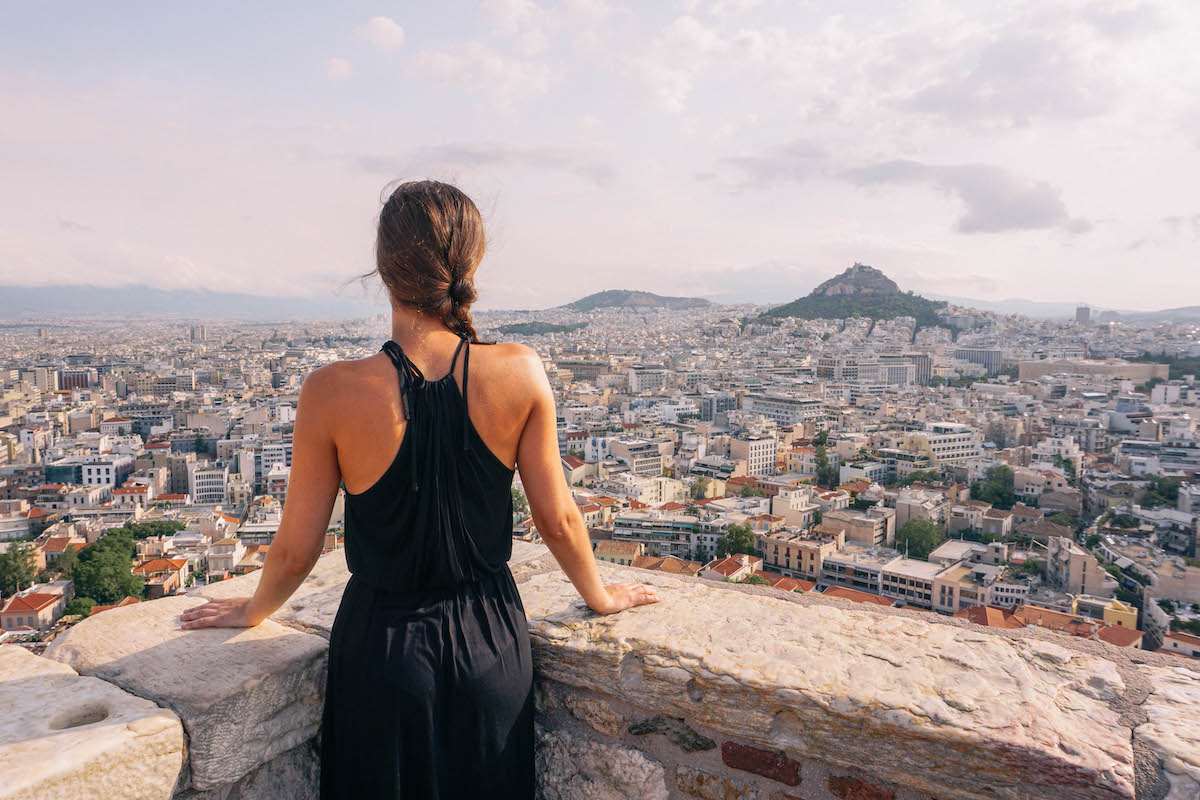 If you're a regular reader, you've probably noticed that I've been sharing more content lately about blogging and life as a freelancer. That's because my life right now pretty much revolves around my work (freelance writing and SEO consulting) and Tall Girl Big World (this lovely blog you're currently reading). I've been an avid blog reader since high school, and the bloggers I still follow after all these years are the ones who've continually written about their day-to-day adventures. Yes, it's exciting to read up on their exotic travels and see what luxury accommodations they've just stayed in, but it's the everyday content that's kept me coming back month after month. I've tried to emulate this excitement for the everyday in my own writing, and my blog posts over the last few weeks have certainly given you a glimpse into my life at the moment.
When thinking about what I wanted to write this week, I realized I'd never shared my favorite female travel blogs with you before. Which is a tragedy, really, because without these hilarious, independent, well-spoken women I may never have found the courage to start my own travel blog, much less be writing regular blog posts for it 4+ years later! If you're a fellow travel blogger in need of some inspiration, or are simply a serial blog reader like myself, I cannot recommend the following female travel blogs enough. They're the top travel blogs I've read, period. And the fact that they're all written by women is just icing on the cake! 
Helene in Between
Helene in Between is my current blog obsession. Helene is a 30-something Texan who just moved back to the USA after living in Germany for three years. On her blog, she shares her experiences traveling the world both solo and with her husband, Michael. Helene keeps things real on her blog and reading her posts genuinely feels like I'm reading a letter from a friend. Her blog is also a great resource for aspiring bloggers; she has tons of posts about transforming your blog into a business, how to edit your travel photos, and more. If you're looking for someone down to earth to follow who knows how to craft engaging, interesting posts, Helene is your gal.
My favorite blog post: The Trouble With Following Your Own Path
Hayley on Holiday
I'm doubly excited to add Hayley on Holiday to this list because I actually just met her in person last week! She was traveling through Berlin for a few days and reached out to me on Instagram about meeting up. I'm pleased to say that she's as friendly and intelligent as she seems online. Hayley is an Australian who's been traveling solo for the past 12 years (can I be Hayley when I grow up??). She studied journalism in college, and it really shows in her writing. Her writing has a distinct voice, and she knows how to suck you in with her vivid descriptions of the places she's been. If you're looking for a solo female travel blog to follow that emphasizes traveling on a budget, Hayley on Holiday is the blog for you.
My favorite blog post: 15 Things to Do in Auckland, New Zealand (I really want to visit!)
Blonde Atlas
Whitney, the genius behind Blonde Atlas, is a Nashville-based travel blogger who not only creates informative, inspiring content on her blog and Instagram, but also plans other people's trips as a side hustle. Whitney's posts are always well thought out and incredibly useful, and she's mastered the fine art of giving travel recommendations without sounding like a cut and dry guidebook. The Blonde Atlas covers some lifestyle and fashion content as well, so if you're looking for a travel blog with more nuanced content I really think you'll enjoy Whitney's site. Whitney is currently more active on Instagram than on her blog, so definitely follow her there as well to get daily updates about her travels.
My favorite blog post:  My 4 Rules for Photographing Locals While Traveling Abroad 
A Dangerous Business
Amanda of A Dangerous Business is a woman after my own heart. She lives in the Midwest, loves J.R.R. Tolkien (any Hobbit fans recognize where her blog name comes from?), and is generally one of the most down to earth travel bloggers I follow. Although her blog posts are filled with lovely photos, none of Amanda's pictures seem overly edited or artificial. Amanda typically travels like any regular human would (i.e. no luxury hotel stays or rose petal-filled baths litter her blog), which makes me trust her recommendations all the more. Plus, she often writes about lesser-known destinations that you don't often see hyped on other travel blogs. She's also been outspoken about how you don't need to quit your 9 to 5 job to travel the world — an important read for aspiring travel bloggers, in my opinion.
My favorite blog post: You Don't Have to Ditch the 9 to 5 to Travel
Twins That Travel
Twins Laura and Claire are the creative minds behind Twins That Travel. Just a few years ago, both were absolutely terrified of traveling and had barely ventured beyond their homeland, England. Then, in 2014 they decided to break out of their comfort zones in the biggest way possible and start their witty, intelligent, one-of-a-kind travel blog. You guys, Laura and Claire are absolute gems. When I read their posts I genuinely feel like I'm reading a letter from the sisters I never had.
Their storytelling abilities are unreal, and so much of their charm comes from them being unapologetically themselves. They've written thought provoking posts about how mental health intertwines with travel and have been upfront about their past dealings with anxieties. Their Instagram feed is also one of my favorites to check in on. Their Instagram stories are filled with their everyday adventures, and it never seems like they're putting on a front to impress followers. Thanks for being you, ladies!
My favorite blog post: From Anxiety to Travel & How it All Began
Young Adventuress
Perhaps the most unique female travel blog on this list, the Young Adventuress is run by American expat Liz Carlson. Liz is an ultra sarcastic, hilarious, genuine woman who's blog is a breath of fresh air. In her writing, Liz never beats around the bush. She's as brutally honest as they come and will tell you flat out whether or not she liked a place. Liz's posts focus primarily on adventure travel, and she's written quite a few posts about her travels through Antarctica (so cool, right?!).
My favorite blog post: 10 Things That Surprised Me in Antarctica 
Polkadot Passport
Run by twenty-something Nicola, Polka Dot Passport is a wonderful resource for all things travel and photography. Nicola is another female travel blogger who's extremely passionate about the environment, and she's even written a handy guide about minimizing your environmental impact while traveling. She also shares the best vegetarian-friendly restaurants to visit for most cities she travels to, which come in handy for those of us who are looking to reduce our meat intake. Yet another reason why I've continued to read Polka Dot Passport after all these years are the stunning photos. Nicola's photos are incredibly dreamy, and I love following her on Instagram as well for this very reason.
My favorite blog post: 21 Food & Drinks You Must Try at the German Christmas Markets (I've had this dog-eared since last year!)
Solo Sophie
Sophie Nadeau's blog is a relatively new obsession for me. I stumbled across Solo Sophie's posts on Pinterest a few months ago, and I've been eagerly checking back onto her blog every day since. Sophie has lived in both France and England, and she also holds a Canadian passport. Needless to say, Francophiles and Anglophiles alike will adore Sophie's blog. I love that Sophie creates extremely niche content and writes blog posts beyond your average "What to Do in __". She's an innovative writer and amazing photographer — so glad I stumbled across her blog!
My favorite blog post:  Secret Spots in Montmartre & An Offbeat Guide to the 18e Arrondissement 
Tall Girl Big World
You didn't think I'd write a post about my favorite female travel blogs and not plug my all-time favorite, did you? If you're new to Tall Girl Big World, hello! I'm Claire, the writer behind this travel blog. I spent the last three years living in NYC, so you'll find lots of great content about the Big Apple here. I mostly travel solo and stick to a budget whenever I can, and that's reflected in my writing. I recently moved to Berlin, Germany and obtained a freelancer's visa, so you can expect to see lots more Europe content soon. Hopefully you'll stick around to see what adventures I go on next — thanks for stopping by!
My (current) favorite blog post: What It's Really Like to Work at a Dude Ranch (easily the coolest summer job I've had!)
Tell me: What's your current favorite travel blog? Leave me a comment below so I can look it up!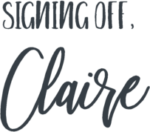 More posts you'll love:
Save this post to Pinterest!