Figuring out how to be productive when working from home can sometimes feel like an uphill battle. Here are my top working from home tips for achieving your goals.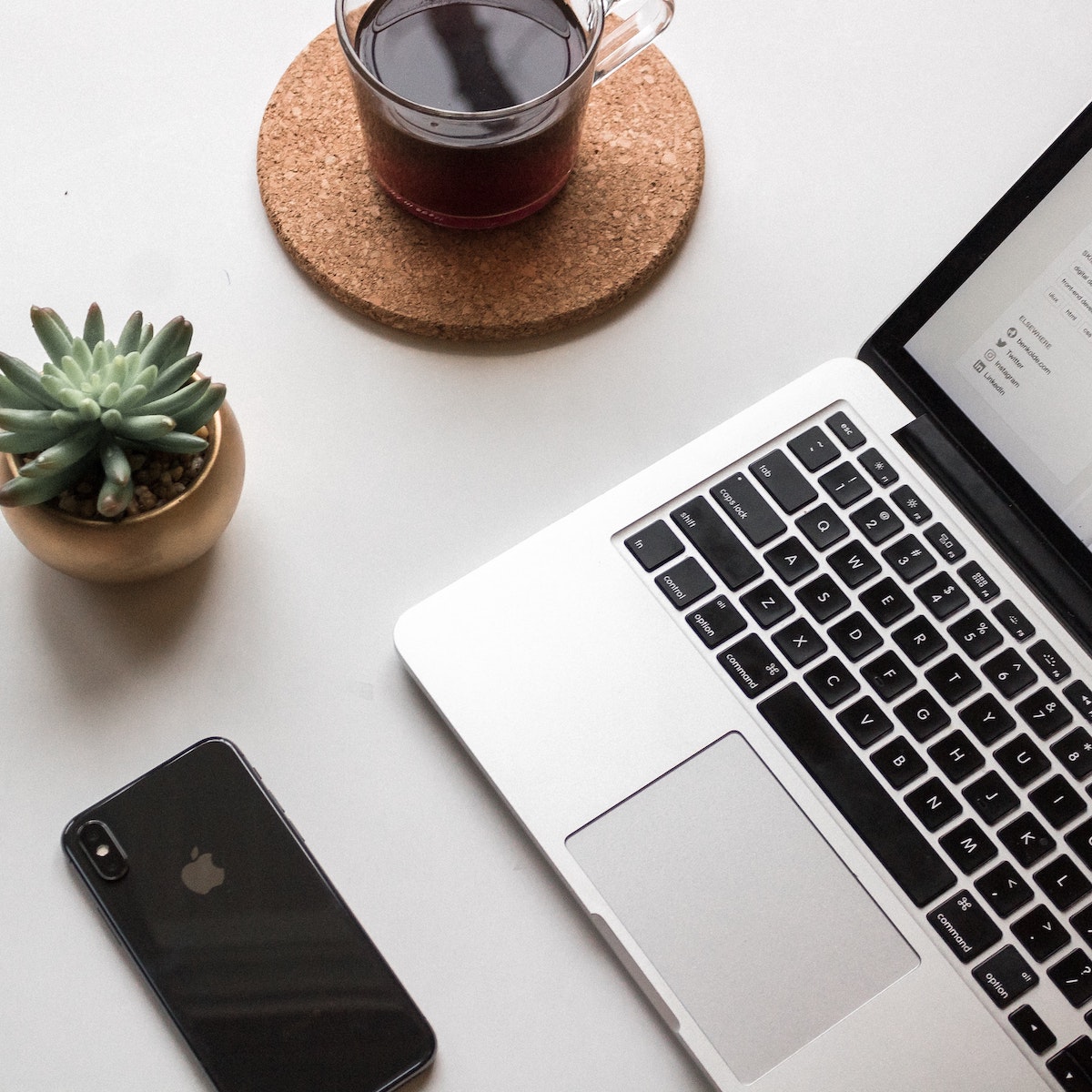 Working from home is a blessing and a curse. On the one hand, I love that I can leisurely wake up in the morning and take things at my own pace (and not have to put on real pants until I feel like it!). But on the other hand, it can be tricky drawing a line between my work life and my real life since my home is also my office. Finding that balance was insanely difficult for me when I first started working from home full-time, and figuring out how to be more productive has been an uphill journey.
But here I am a year later, and while I can't say I'm perfect in the productivity department, I've definitely gotten a whole lot better at staying focused while working from home. Over the past year, I've watched countless YouTube videos on productivity tips and tricks and read articles about how to establish a routine as a self-employed person. After struggling for weeks to get my act together and feeling like I'd never figure out how to make working from home full-time work for me, I finally realized that I needed to throw all the working from home tips I'd ingested over the last couple of weeks out the window and do what works best for me.
I think working from home will always be a juggling act for me, but I've finally found balance in my life and feel confident in my ability to sit down and bang out my work day after day. Below are my top tips for being more productive when you work from home. Keep in mind that these are the productivity tips that work for me. Tweak them to suit your lifestyle as needed, and don't feel pressured to adhere to a certain mold when creating your work from home schedule. That's the beauty of working for yourself, after all!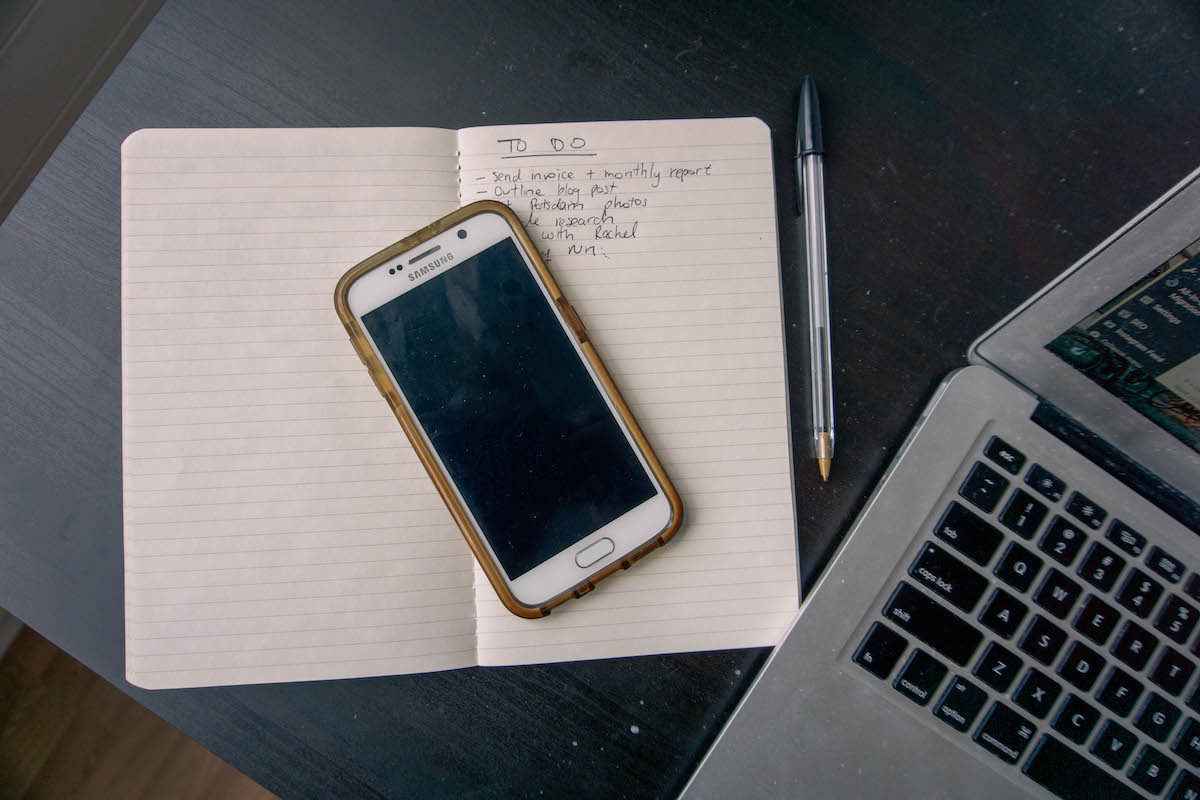 Keep your phone in a different room
When I first began working from home, my workday was fairly chaotic. When I worked in an office, I always kept my phone near me to check the time, quickly message friends, etc. But I never spent any substantial amount of time on my phone since I was in an office surrounded my coworkers and didn't want to appear unprofessional. When I began working from home, I thought I could do things the same way — as it turns out, I have horrible self-control when it comes to scrolling mindlessly on my phone.
My solution? Keep my phone stashed in the nightstand in my bedroom while I work from the living room. Yep, I can't even have my phone in the same room as me or else I'll find myself standing up to "stretch" repeatedly, and then casually reaching for my phone "since I'm already up." This was a huge time suck for me, and it made it difficult to focus on a single task for an extended amount of time.
Now that my phone is far away from me while I'm working, it's so much easier to buckle down and check off my to-do list. And when I allow myself to check my phone during my breaks it feels like more of a treat than something I needto be doing.
Turn off all phone notifications
My many phone notifications have always annoyed me, so I've always kept my phone on silent throughout the day. But soon after I started freelancing, I realized that I needed my phone's ringer turned up in case clients called. This was such a headache because my phone makes the same noise whether it's a calendar notification telling me I have a meeting coming up soon or if someone left me a comment on Instagram.
I finally got smart and turned off all notifications on my phone except for direct calls so that I wouldn't be subjected to random chips and chimes throughout my workday. I also removed the Gmail shortcut from my home screen because I realized that I was checking it too often throughout the day and it was giving me anxiety. Who knew updating the settings on your phone could be so therapeutic?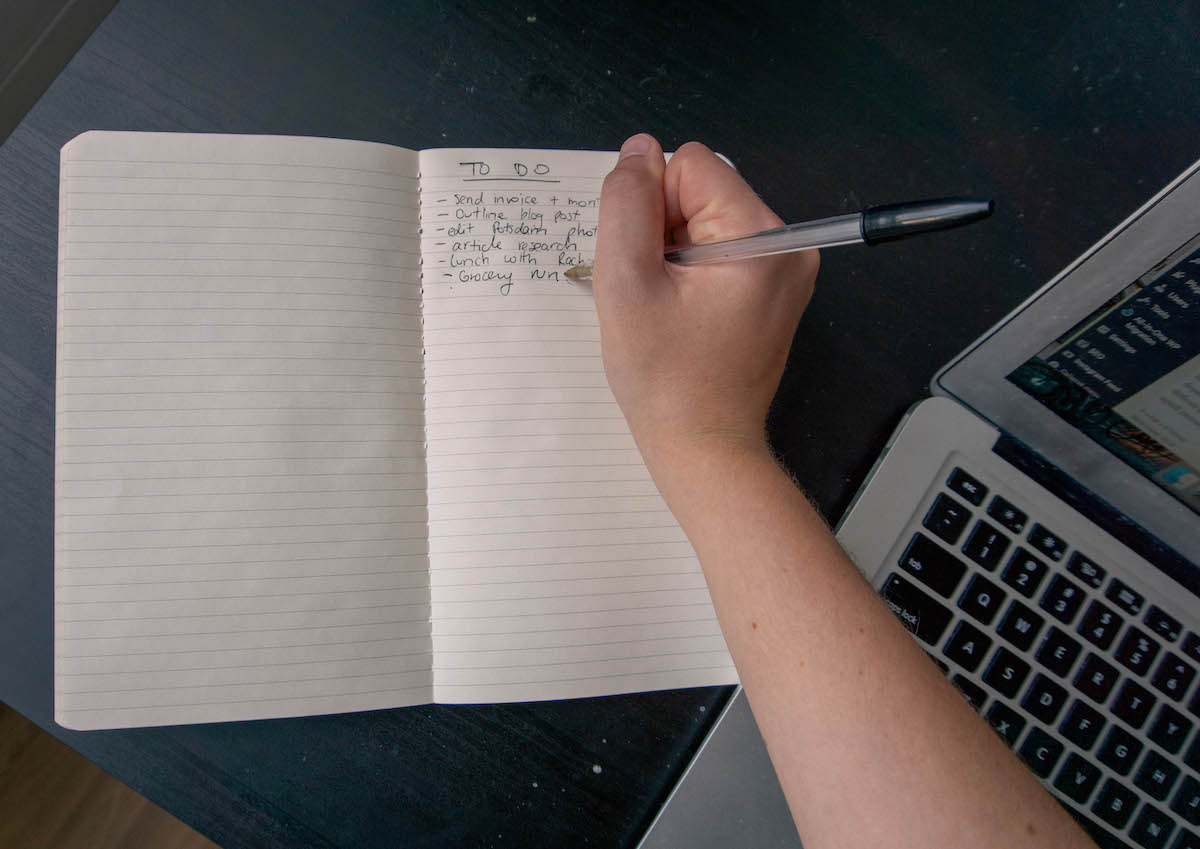 Plan my workflow a month in advance
2018 was really rough for me. I had onboarded new clients and kept a master list of all the tasks I needed to accomplish for our work together. Each day, I'd wake up and delegate the tasks that needed to be completed ASAP and would work crazy long hours to get everything done. This led to a lot of stress on my end because I didn't have a clear picture of the project timeline as a whole, so each day felt like a race to get the entire project finished (even though in reality I still had weeks left until I needed to submit my work).
On January 1st, I created the first draft of what is now my monthly work calendar. I created my work calendar using Google Sheets and kept things as simple as possible, since I find I don't do well with lots of bells and whistles. On the last work day of every month, I set aside an hour to plan out the next month's workflow with the clients I know for sure I'll be working with. I color code the work days that I'll be onboarding new clients and when contracts end, that way it's easy for me to glance at the calendar and see when projects will be beginning and ending. I also have a separate column of my work calendar where I jot down meetings or calls I have planned, that way the call doesn't come as a surprise and completely mess up my workflow.
Planning out my work a month in advance has made freelancing much less stressful and keeps me calm even when I'm working on a big project. Because I have a better grasp on my projects as a whole, I can better plan out my vacation time, drinks with friends, and more. 
Reassess and rearrange tasks as needed
Even with a year of freelancing under my belt, I still struggle with giving myself the precise number of tasks to accomplish each day so that I feel accomplished but not overburdened. Unfortunately for me, I often dump too much work onto my own plate, which leads to stress during the workday and anxiety at night about all the work I still have left to do. Whenever I give myself too much to do in a day, I carve out a little time before I sign off for the night to look ahead at my work calendar to see if I have similar days coming up. If I do, I'll shuffle tasks around to lighten my load on the days I know I've scheduled too much.
Setting my own schedule is a continual balancing act, but I've learned that being flexible is the only way to move forward. I'm constantly learning from my own mistakes and updating my schedule as needed so that I can (hopefully!) get to a point one day where I'm an ace at assigning myself the exact right amount of work to do in a day. Having just the right amount of work keeps me motivated and productive, rather than rundown and burnt out.
Block out time for specific tasks
Rather than continually switching between different tasks for the same project, I prefer to block off specific times throughout the week to do specific tasks, no matter the project or client. For example, I like to ease into the workweek by doing SEO keyword research for my clients on Monday morning. I've done so much keyword research over the last three years that I don't have to think too much about it, which is why I like doing it on Mondays to warm up my brain. Two Fridays a month are dedicated to creating content for Tall Girl Big World (this lovely blog you're reading right now). And there are many more ways I break down my work days to make time my life easier. I find that when I buckle down on one particular type of task I'm able to bang things out more quickly than if I jump from one thing to another throughout the day. 
Take a mid-day break for exercise
Ironically, I'm writing this section of the blog post after my mid-day walk. I'm a big believer in getting up and moving your body every day. When I worked in an office, I'd go to the gym beforehand and then go for a long walk when I got back from work. Now, I like to do an at-home workout and then go for a long walk in the middle of the workday when my brain is starting to feel a little frazzled. Humans weren't made to sit at a desk for eight hours straight, and the 90-minute break I take from work in the afternoon make a huge difference in my productivity levels. On days when taking a long break like this isn't possible, I'll opt for a morning workout and a mid-day stretching session instead.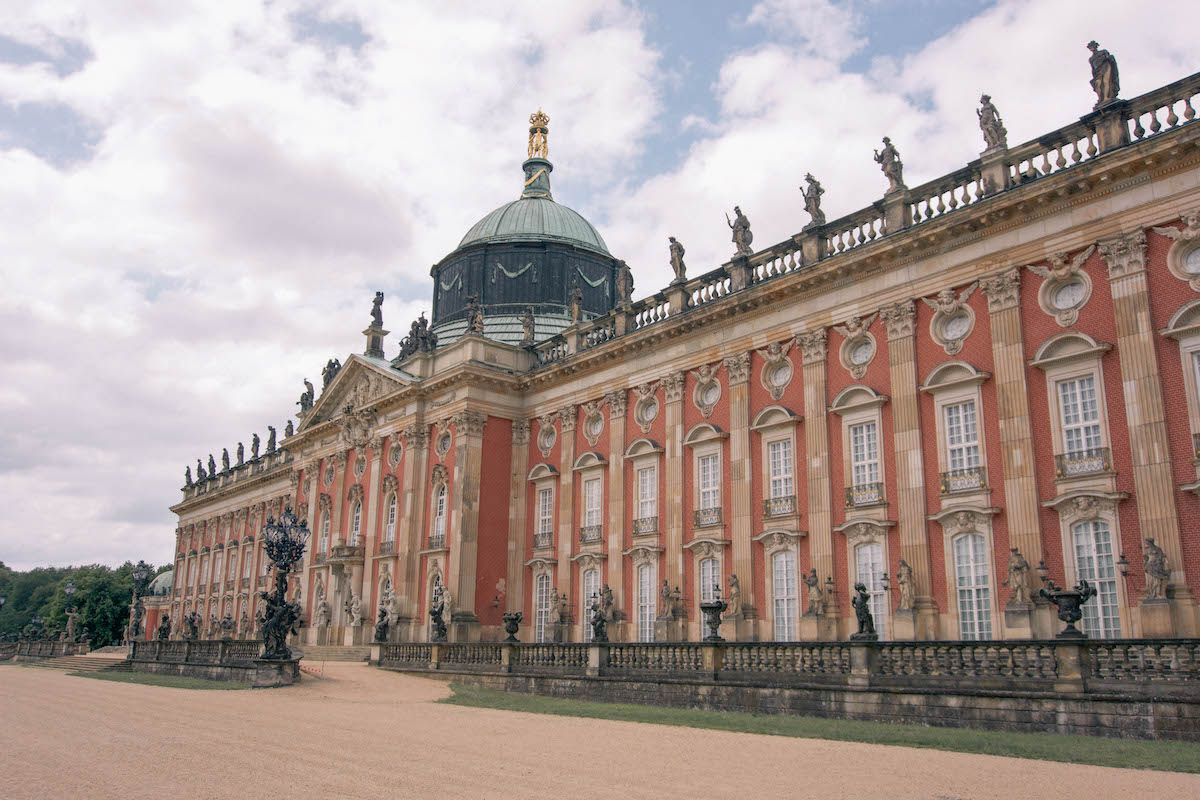 Plan breaks throughout the month
One of the biggest mental challenges I've faced while working from home is feeling like I can't take a break. I'm not talking about taking a mid-day break — I mean taking a legit break; turning off the computer and walking away to do something fun and exciting. Like pretty much everything else in my life, I've learned to schedule these larger breaks into my monthly workflow. At least once a month I try to give myself an afternoon off to visit a museum I've been dying to visit, or go somewhere for the weekend.
Knowing I have something coming up worth taking time off for makes me work harder to meet my weekly goals, because I don't want to worry about work during my "fun time." Plus, I find that if I don't schedule in these bigger breaks from work I never wind up taking any breaks at all because I feel too bogged down in the moment to walk away from my laptop.
Establish a morning routine
In case you haven't already noticed, having a schedule and sticking to a routine is very important to me. While I like to switch things up a little bit week to week, I generally keep to the same patterns when I'm working from home, and my morning routine is arguably the most important part of my whole day since it gets me in the right mindset to dive into a day of work. Here's a breakdown of what my morning routine looks like before working from home all day:
I typically wake up around 6:30 or 7, and I immediately make myself a big breakfast (oatmeal is my go-to). I give myself an hour to eat my breakfast at a leisurely pace while reading a few chapters of my book. Once that hour is up, I'll brew a cup of tea and watch 30 to 45 minutes of YouTube videos before beginning my work for the day. I know some of you may be rolling your eyes at this excessively long morning routine, but I need time to switch my brain on in the morning, and I prefer to take things slow. If I try to hop straight into my work for the day as soon as I wake up, I usually burn out by 3pm and get stressed.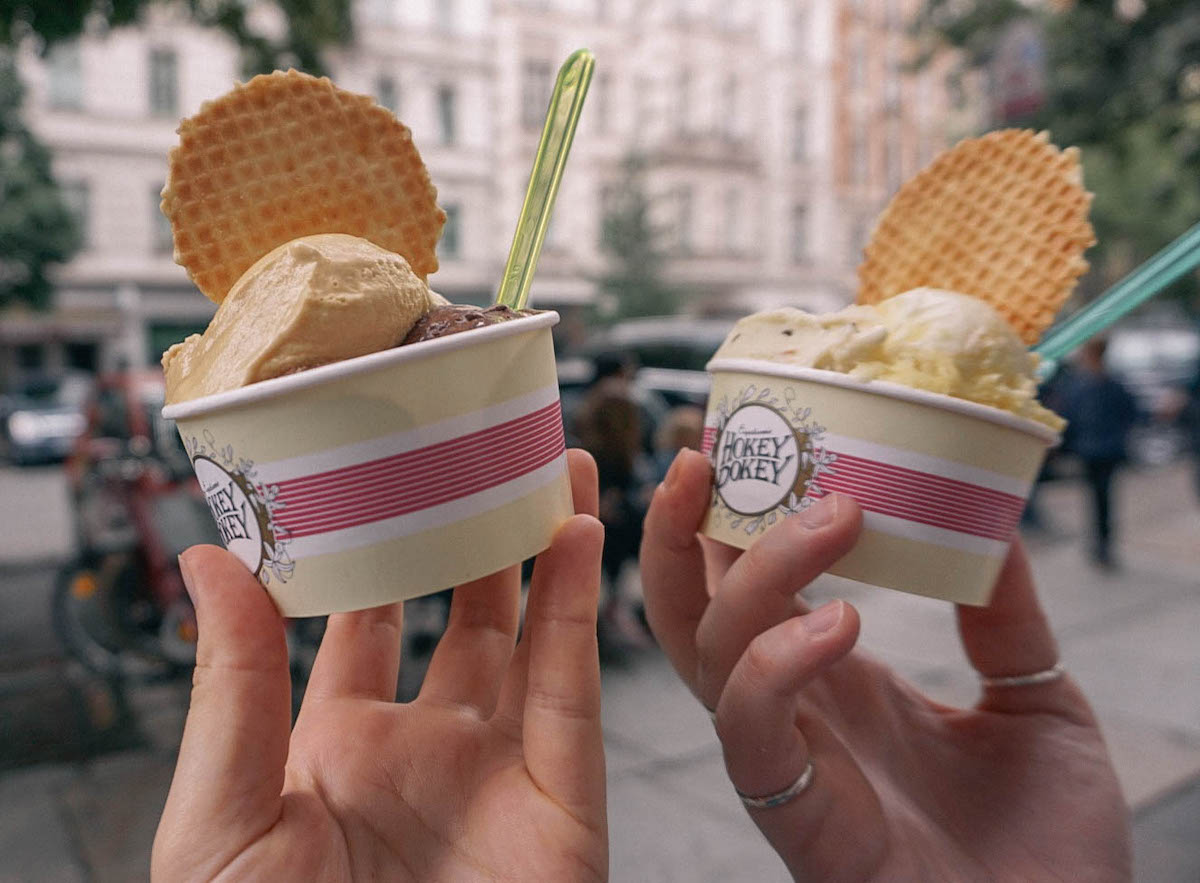 Meet up with friends throughout the workweek
It's really interesting to see how much my habits have changes since I began freelancing a year ago. When I worked full-time in Manhattan, I rarely met friends during the workweek because I was so tired after a day at the office. I just wanted to get home, put on my comfy clothes, cook myself a nice dinner, and watch Netflix. But now that I work from home full-time, it's crucial that I meet up with friends at least once or twice during the week, if only to get myself out of my own head and stop worrying about little things that went wrong that day.
Just like going for a long walk in the middle of the day helps me burn physical energy, meeting up with friends for drinks or dinners throughout the week burns my mental energy (in a good way!). I'm able to fall asleep more easily because my brain isn't spinning with a million and one things — I got all of that off my chest when I met up with my friends. And just like scheduling in larger breaks makes me eager to check tasks off my to-do list, so does seeing friends after work.
Stay off screens during lunch
I start to feel a little frazzled by lunchtime, and I've found that if I watch Netflix or scroll through social media while I'm eating, it's almost impossible for me to shift my focus back to my work as soon as I've finished my meal. It's all too easy for me to say that I'm going to get back to work after this 15-minute YouTube video is over, but then before I know if I'm clicking on another short video, and suddenly an hour has passed and my schedule's been thrown out of whack.
To give myself the mental break I so desperately need come lunchtime, I'll either read another chapter in my book over lunch or listen to part of a podcast. For some reason, it's easier for me to shut off a podcast halfway through an episode than it is for me to turn off a series I'm watching on Netflix. Not sure why, but that's how my brain works so I just do what works best for me!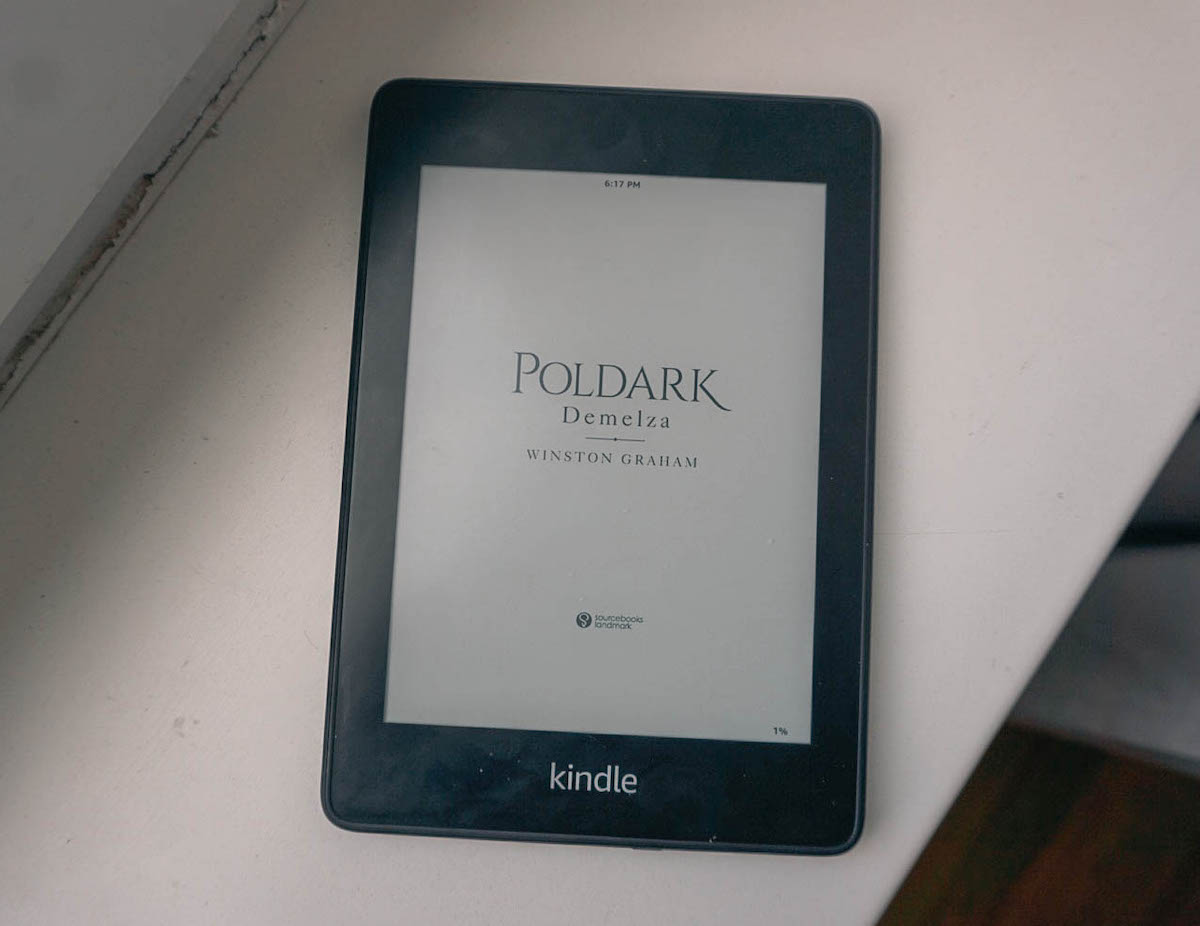 Read for an hour before going to bed
This isn't directly related to being more productive while working from home, but I wanted to mention it anyways since limiting my screen time before bed has really helped me. Although I also worked in front of a computer screen all day at my office job, I had that face-to-face interaction with my coworkers all day long as well.
Now that I work from home and don't interact with anyone all day, I like to shut off my computer and phone at least an hour before going to sleep and pick up my book instead. I noticed that on the nights I spent watching videos and scrolling through social media I felt extra antsy and had trouble falling asleep. Aimlessly surfing the web kept my brain turned on and prevented me from relaxing fully. Even though reading a book arguably takes more mental energy, it's immensely soothing and signals to my brain that bedtime is drawing near. I'm able to sleep more soundly when I read before going to bed, which sets me up for a more productive workday the next day.
Tell me: What's one thing you struggle with when working from home?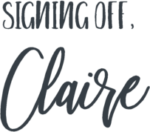 More posts you'll love:
Save this post to Pinterest!