Even in the winter, there are so many fun things to do in Palma de Mallorca. Because this city is so small, you can do it all at a leisurely pace!
I know I've harped on about my trip to Mallorca lots here on the blog and on Instagram, but I wanted to write one more teensy blog post about the capital city of Palma. After sharing my 5-Day Mallorca Itinerary last week, I couldn't shake the feeling that parts of it were lacking details. Namely, I wanted to speak more in depth about things to do in Palma de Mallorca since that's where our lodgings were and we spent lots of time zooming about the city in between our adventures elsewhere on the island.
As I've mentioned previously, most villages in Mallorca hibernate in the winter. Vacation properties are boarded up, famous restaurants close for the season, and a general atmosphere of peace and quiet descends over the island — but not in Palma. In spite of the cooler temperatures, Palma remains awake and alert all winter long, despite having fewer visitors clogging its streets. Stores and tourist attractions open later in the winter, but otherwise it's business as usual in Mallorca's capital.
Even though it's smaller in size, there are quite a few things to do in Palma de Mallorca. If you're on a tight schedule and want to do everything in an afternoon, you probably could since most of the main attractions sit right next to one another. But you could just as easily spend an entire day in Palma exploring at your own pace (which is what I recommend doing!). In my opinion, I think one full day in Palma is perfect for seeing the sights and soaking up the sunshine. After that, you'll want to hit the road and go for a hike or see the local villages. For your day in Palma, here's what I recommend doing:
Visit the Palma Cathedral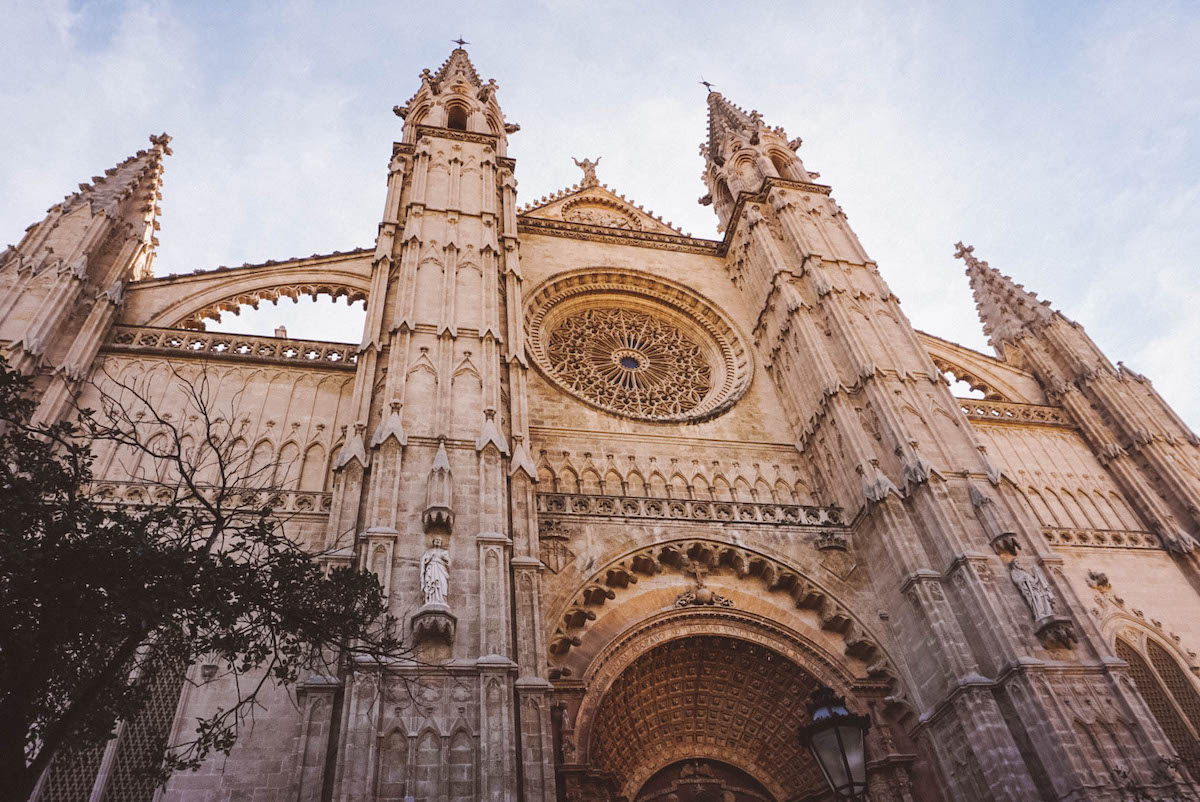 Also called La Seu, Palma's cathedral is absolutely stunning. It boasts the highest nave in Spain and its walls are lined with the most ornately designed baroque-style chapels I've ever seen. The chapels are dedicated to specific saints or biblical figures, and each features oil paintings, carvings, and other works of religious art. There's even a chapel area that was designed by Gaudi, which somehow fits in with the much older style of the other chapels despite its incredibly modern appearance. Just before entering the main part of the cathedral, you have the opportunity to admire holy relics from the church's collection (think: body parts from saints, liturgical garb, and so on).
Overall, I was blown away by Palma's cathedral. There was so much to take in, as it was much more ornately designed than many of the cathedrals I've visited in the past. One thing to note about Palma's cathedral is that you have to pay to enter. Most churches are free to the public, so I wanted to mention it!
Tour the Royal Palace of La Almudaina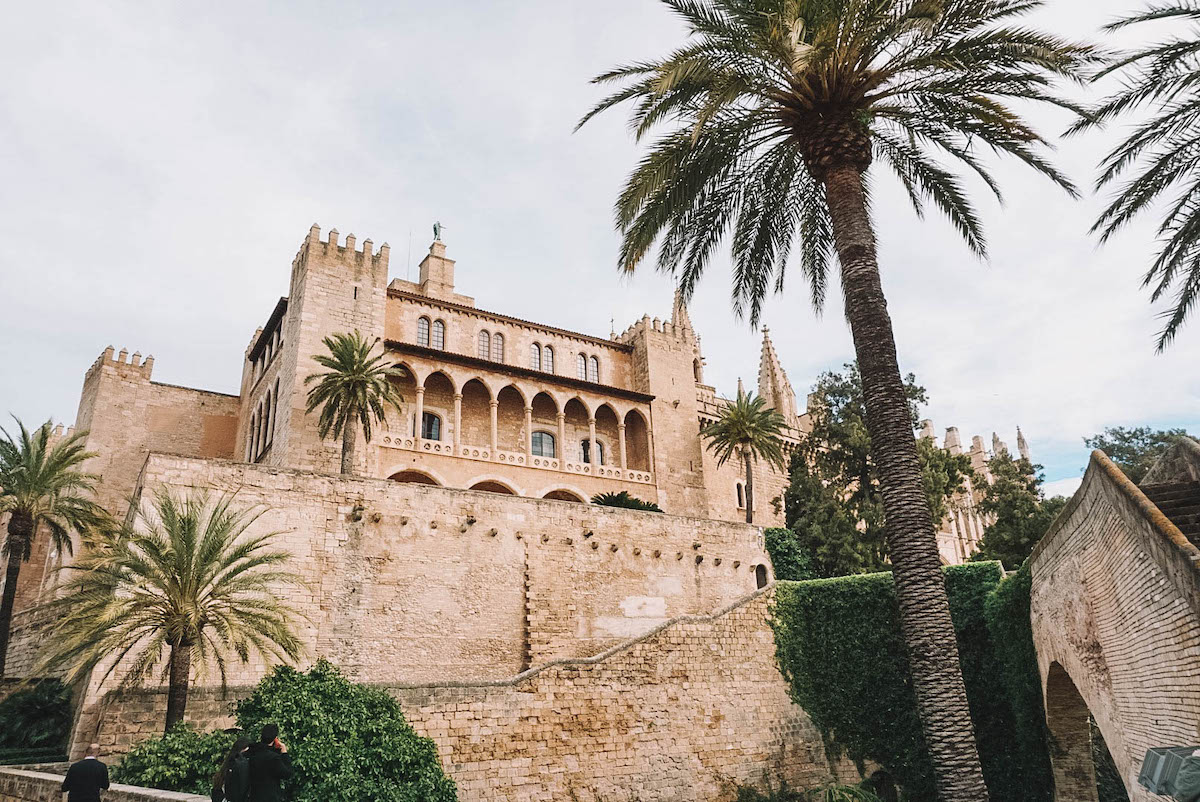 Across from the cathedral is the officialy residence of the king and queen of Spain, La Almudaina. The palace was originally used by the Moors, but when Mallorca was overtaken by the Christians in the 13th century the palace was redesigned to reflect the taste of its new rulers. Although we enjoyed touring the royal palace, I was a tad surprised at how sparsely furnished it was. Some rooms were packed with lush furniture and lined with ancient tapestries, but others were empty save for a few oil paintings on the wall. If I could do our visit over again, I'd pay the extra few euros for an audio guide to get a better idea of the palace's history and how it's used today. As it was, we had to rely on the plaques in each room to tell us about the history of the place.
Although I left the palace with many questions about its history, I still enjoyed the visit and would recommend touring yourself. You already know I'm a sucker for castles and the like, and I'll jump at any chance I get to poke my nose around historic homes. If you're on the fence about visiting the palace, I recommend touring on a Wednesday or Thursday during their free admission hours (look online to see when you can enter for free; the hours change depending on the season).
Sample Local Foods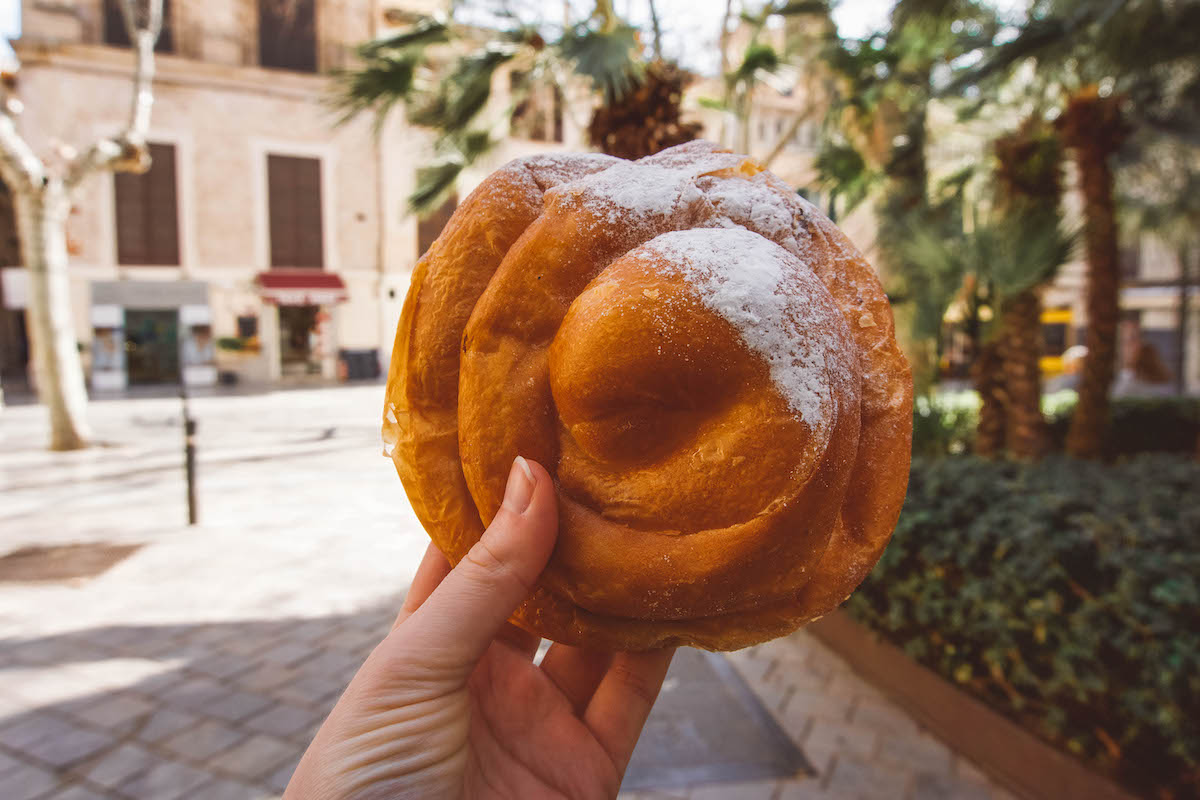 The best part of any vacation is sampling the local cuisine. In Mallorca, you've got lots to choose from: Spanish dishes from the mainland, specialty baked goods unique to Mallorca, plenty of seafood from the region, and more. One of the most popular Mallorcan foods is ensaimada, a sweet bread that's similar in taste and consistency to brioche. On its own, ensaimada is rather plain. But when doctored up with butter and jam, or any of the numerous fillings you can find at one of Palma's bakeries, it's a real treat. Another classic Spanish dish to try is an empanada, which is a large pocket of dough that's been stuffed with a savory or sweet filling.
If you're on a budget, I recommend popping into one of Palma's many bakeries to sample the local goods. There's also a big food hall in the Old Town called Mercat de l'Olivar that's stuffed with stalls selling local produce, seafood, tapas, and more. If visiting the market, be sure to get there near lunchtime when everything's still open. We got there around 3pm and by then most of the stalls were closing up for the day.
Stroll Along the Waterfront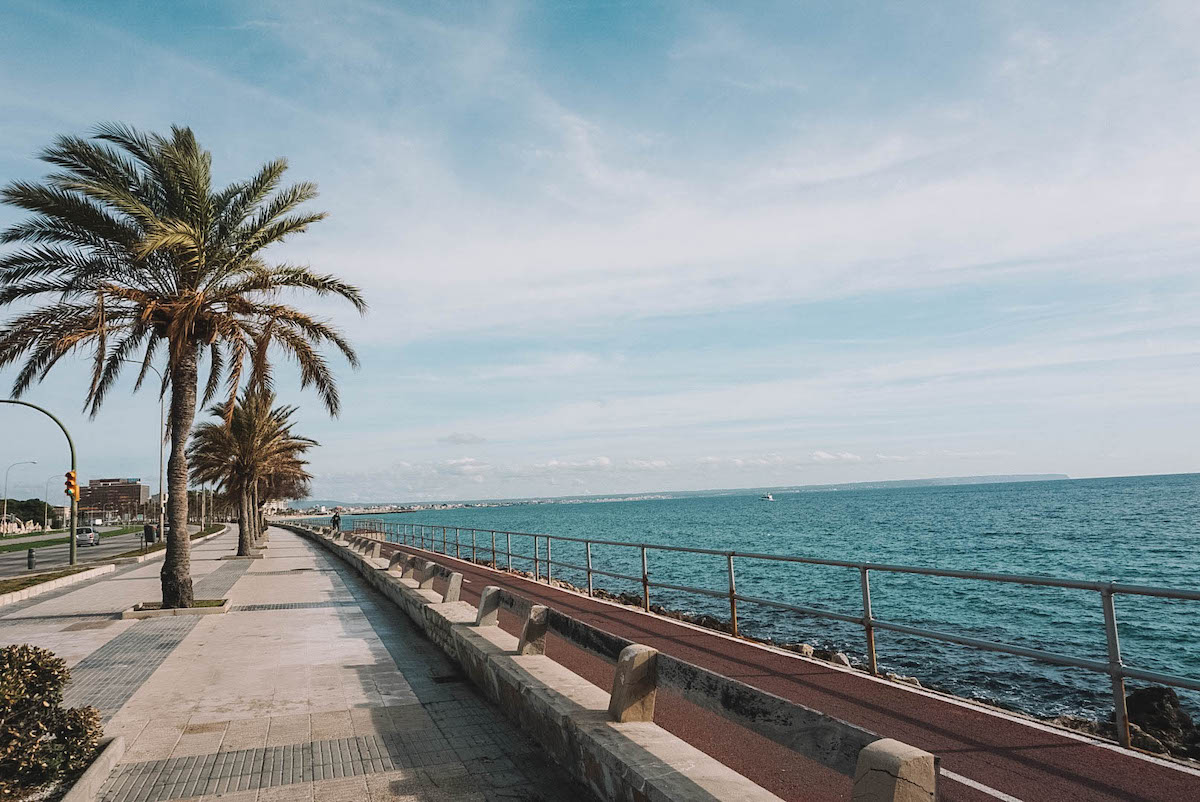 Even in the wintertime, walking along Palma's waterfront was pure bliss. You can easily access the waterfront walking and biking path from the cathedral. From there, you can walk in either direction — just pick whichever way looks prettier to you! There's a decent stretch of beach near the cathedral as well as ports on either side. I bet there are tons of bikers along the waterfront in the summer, but on our visit we had the path to ourselves. If you're not up for a long walk, there are benches along the path as well. Pick a spot looking out at the water, because how often to you have a view like that?
Window Shop in the Old Town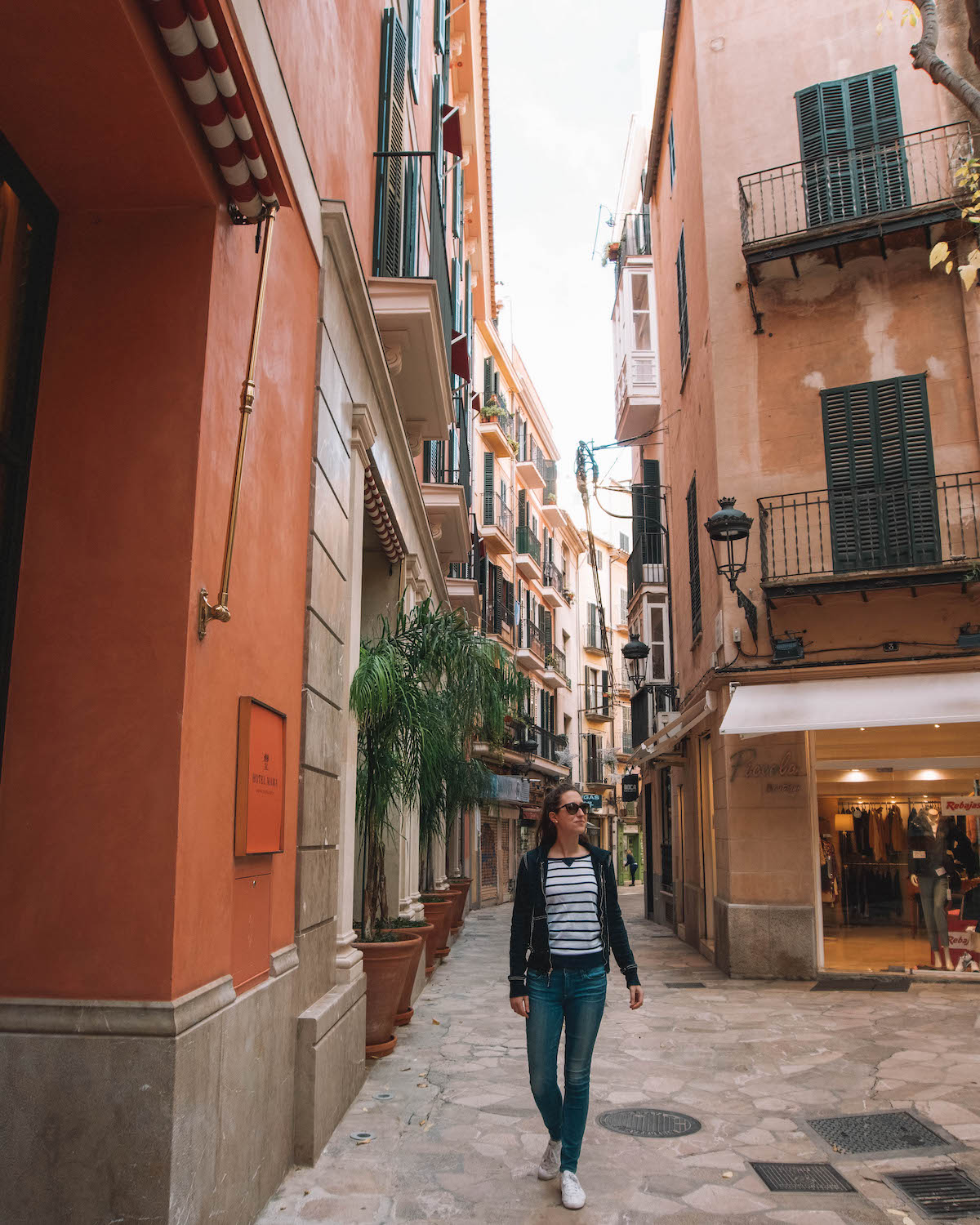 Palma's Old Town is smaller than it looks on a map, but it's still a wonderful place to get lost in. There are lots of cute alleyways cutting through the major thoroughfares, plus hidden squares where locals congregate to chat and smoke cigarettes in peace. Most of the streets meet at the central square, Plaça Major, but pick anywhere you'd like to begin your adventuring. There's a decent variety of local boutiques and larger chains represented in the Old Town, plus countless restaurants and bakeries. The architecture in this area is also beautiful, and incredibly Spanish. Having spent most of my time in places like the UK and Germany, I loved seeing the different types of architecture represented in Palma!
Explore Castell de Bellver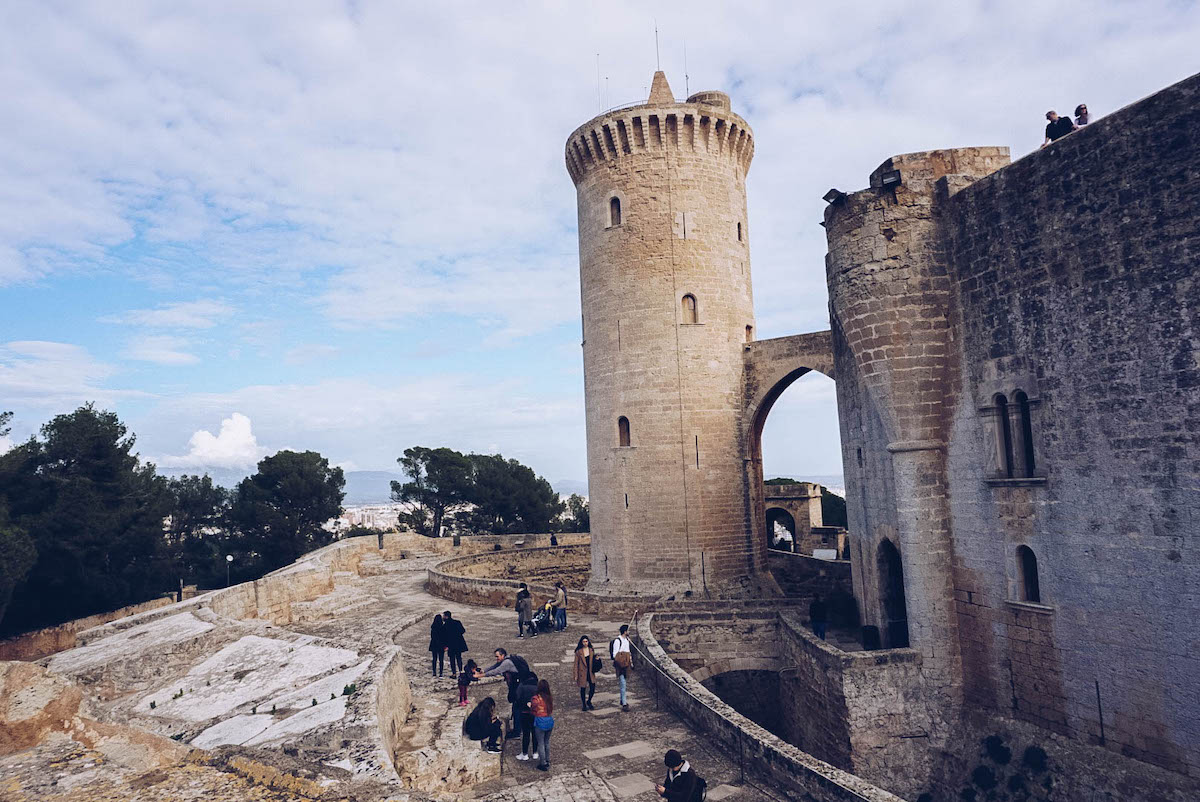 This last attraction in Palma isn't exactly in Palma, although it's darn close. However, you will need a car to visit. Bellver Castle was built in the 14th century by King James II of Mallorca as his main residence. It was later used as a military prison, and is now open to the public as a history museum. From the top of the castle, you can see all of Palma and much of the surrounding area. You'll want to give yourself about an hour to go through the castle, read the displays, and take pictures. To visit the castle, you can either drive up to it and park along the road, or you can park your car at the base of the hill the castle is perched on and walk up through the pine forest to get to it. Note that the castle is free to enter on Sundays (that's when we visited!).
I hope this brief guide to Palma de Mallorca is useful when planning your travels! I can't emphasize enough how beautiful this Spanish island is. I feel like most Europeans have heard about Mallorca, but none of my American friends knew it existed, so definitely add it to your bucket list if this is your first time reading about it!
Tell me: Have you been on an island before?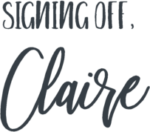 More posts you'll love:
Save this post to Pinterest!