How has it been 2 years since I moved from the US to Germany?? I'm taking a walk down memory lane in today's post as I reflect on 2 lovely years in Berlin.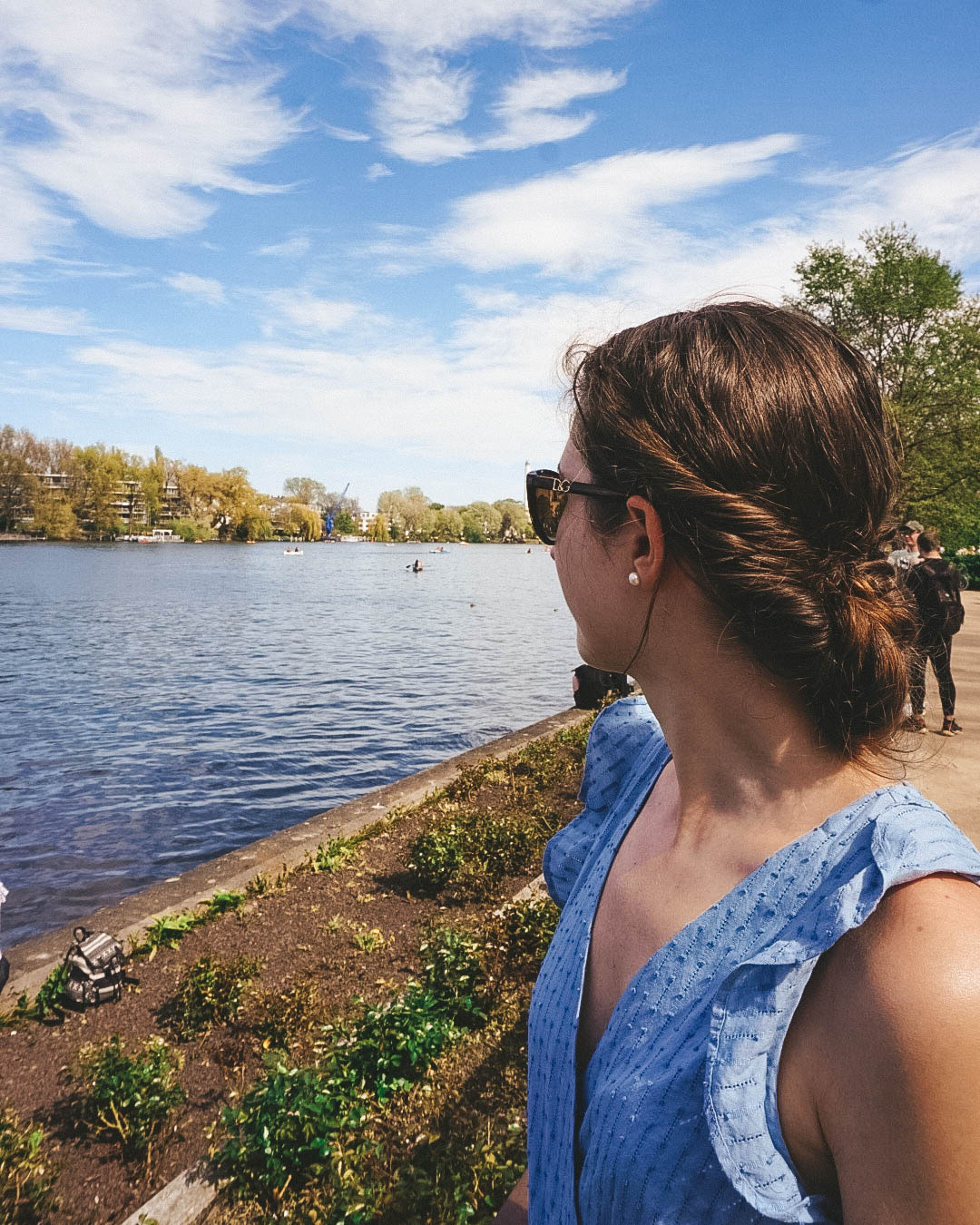 I'm not sure why my two-year anniversary is hitting me so hard. Maybe it's because I haven't seen my family in over a year and a half, or maybe it's because the past year has felt like an entire lifetime thanks to the many lockdowns Berlin has experienced.
Whatever the reason, I am a puddle of goo at the moment. I mean, two years in Berlin! Exactly two years ago today I was boarding a red-eye flight at JFK Airport. It's wild to think how far I've come and how different things have turned out from what I expected. I thought I'd have traveled around most of Europe by this point, but I've only managed to see parts of Germany as well as Copenhagen.
Anyways, I'm feeling incredibly sappy and sentimental today, so please humor me while I take a walk down memory lane…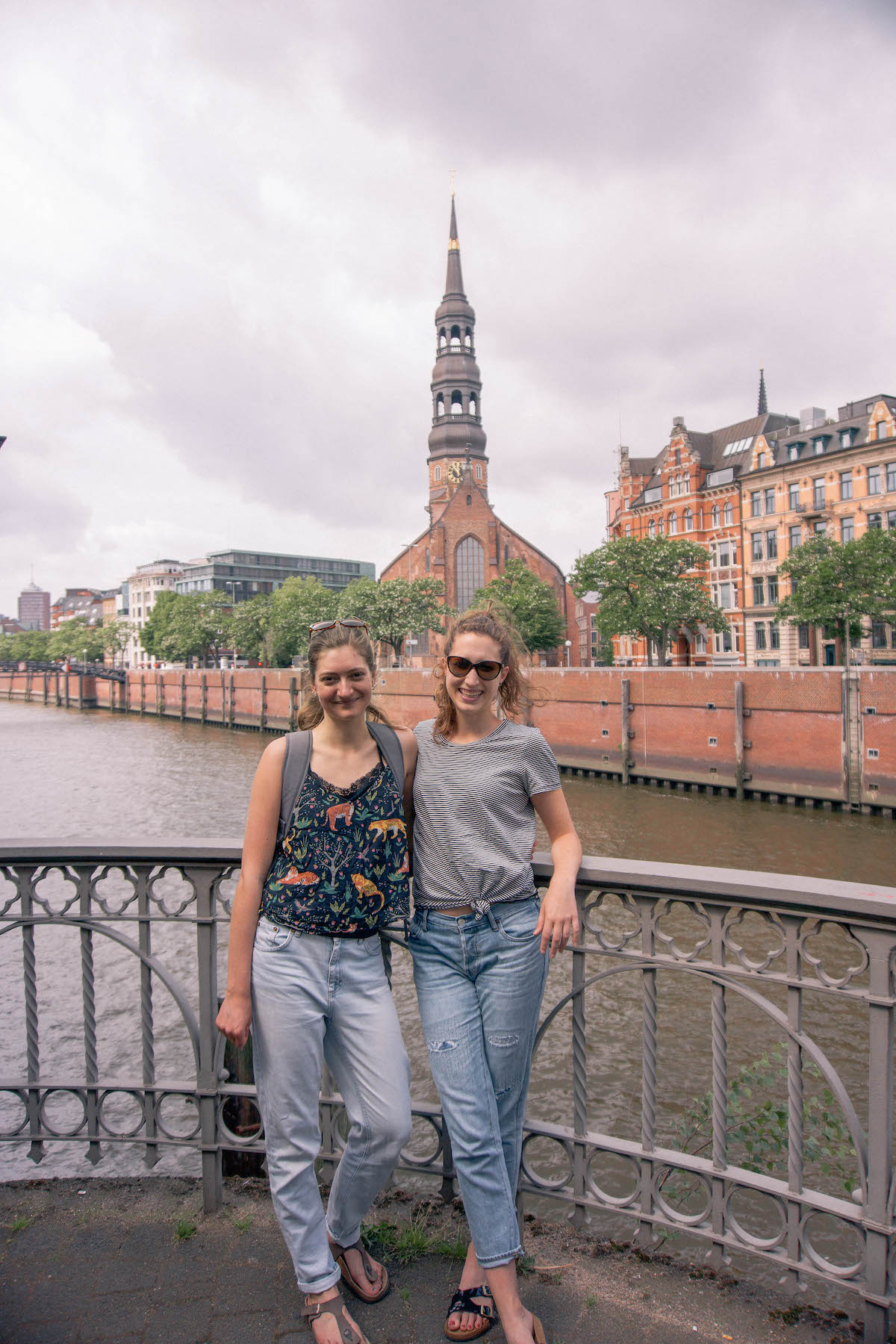 The Flight to Germany
I had spent a few days in New York City to soak up as much time as possible with my friends before moving overseas.
I remember taking a sleeping pill about an hour before boarding my red-eye from NYC to Portugal to ensure I was well rested for my layover in Lisbon. My plan had been to spend the 8-hour layover in the city center, eating my body weight in Portugese egg tarts.
To my surprise, I conked out for the entire flight and woke up in Lisbon to discover that we'd been delayed for TWO HOURS on the tarmac prior to takeoff. I had somehow managed to sleep through a long layover, takeoff, the entire flight across the ocean, and landing.
Anywho, after a shorter-than-planned layover in Lisbon, me and my three massive suitcases caught our connecting flight to Hamburg, Germany. I stayed with my friend Flora for my first week in Germany, and I'm so thankful I had the foresight to do that. As excited as I was to move abroad, I'd be lying if I said I wasn't a little nervous as well. So having a friendly face waiting for me on the other side of the ocean was much needed!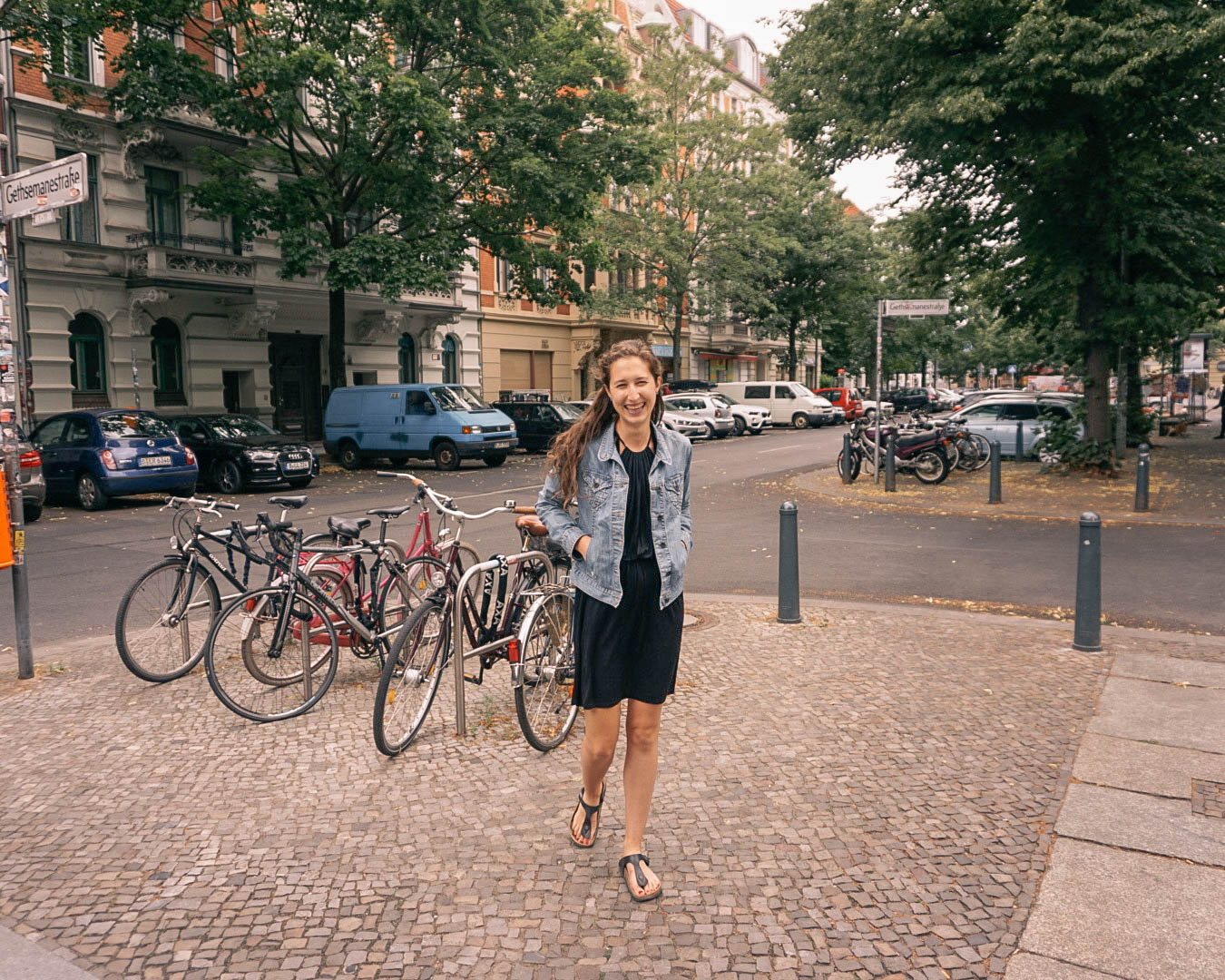 The First 90 Days in Berlin
After a blissful week in Hamburg, I hopped on the train to Berlin (my German teacher who I'd been taking virtual lessons with actually helped me onto the train. Thanks, Katrin!). To be honest, those first 90 days in Berlin are such a blur to me now. I spent much of my time hopping from AirBNB to AirBNB, trying to figured out which neighborhood I wanted to live in.
I eventually settled in the most disgusting apartment I've had the misfortune to live in. It was one of those short-term rentals where single rooms are let out, so because no one is there for a long time nobody actually cleans the place.
To give you an idea of how nasty the floor was, I wore my Birkenstocks into the shower. Yup, my feet stepped straight from my shoes, then into the shower, and then straight back into my shoes again. Yuck.
Those first 90 days were wonderful, though. I met most of my Berlin friends during that period (I used Bumble BFF, if you're curious). I'm actually stunned that I was able to create such deep friendships so quickly in such a big city. It took me about a year to feel fully settled after I moved to NYC, but Berlin was different. Even though I wouldn't say Berlin is my favorite of the two places, it has felt like home since the beginning.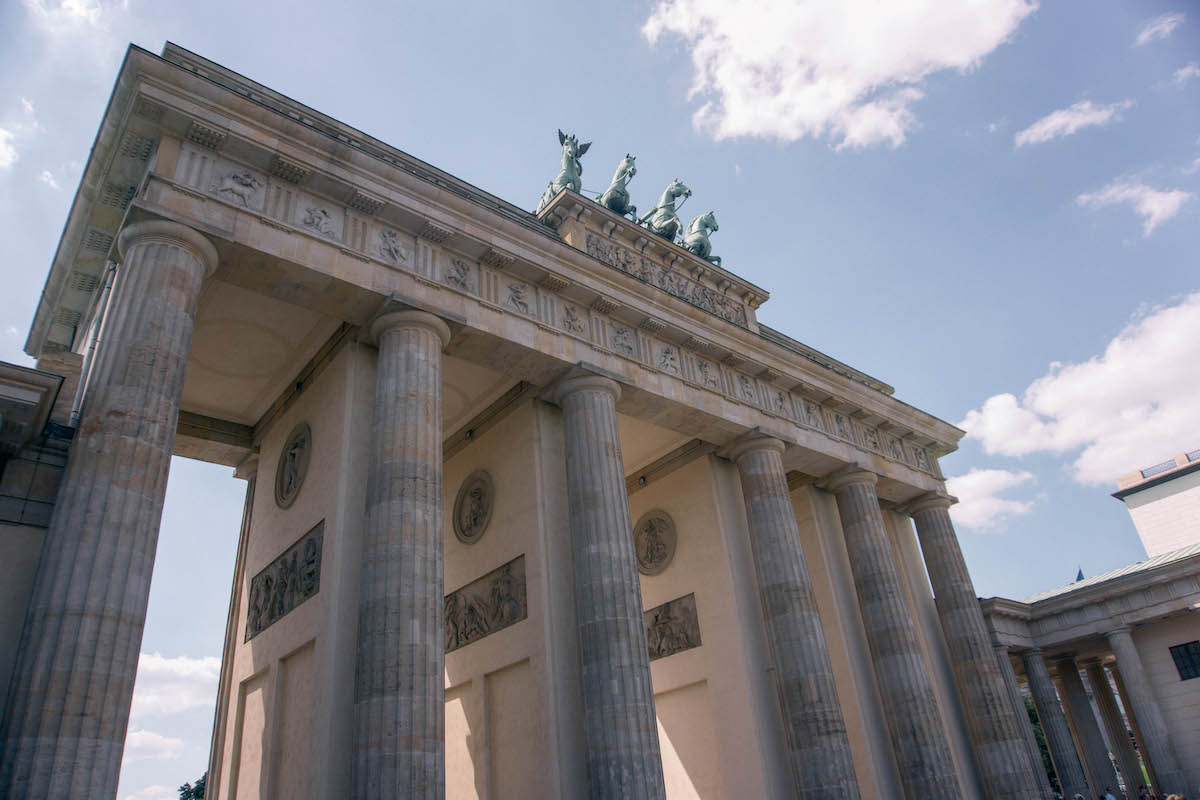 Getting My Visa
I still smile whenever I think of my visa appointment in August 2019. I didn't sleep the night before and was a ball of nerves the day of. Even though I knew I had prepared too much for the appointment, I was still so worried I wouldn't be granted a freelancer's visa.
In the end, I had nothing to worry about. The visa appointment was a fairly quick get in, get out process that ended with me feeding a 100 Euro bill into a machine to pay for the shiny new visa that had been stamped into my passport.
I didn't have cell service at the time, so I had to wait the agonizing half an hour ride back to my apartment before I could connect to the Wi-Fi and start calling my friends and family. People on the subway probably thought I was nuts, because I just sat there crying the entire ride home. I was so happy!
read more: How I Got the Freelancer's Visa in Berlin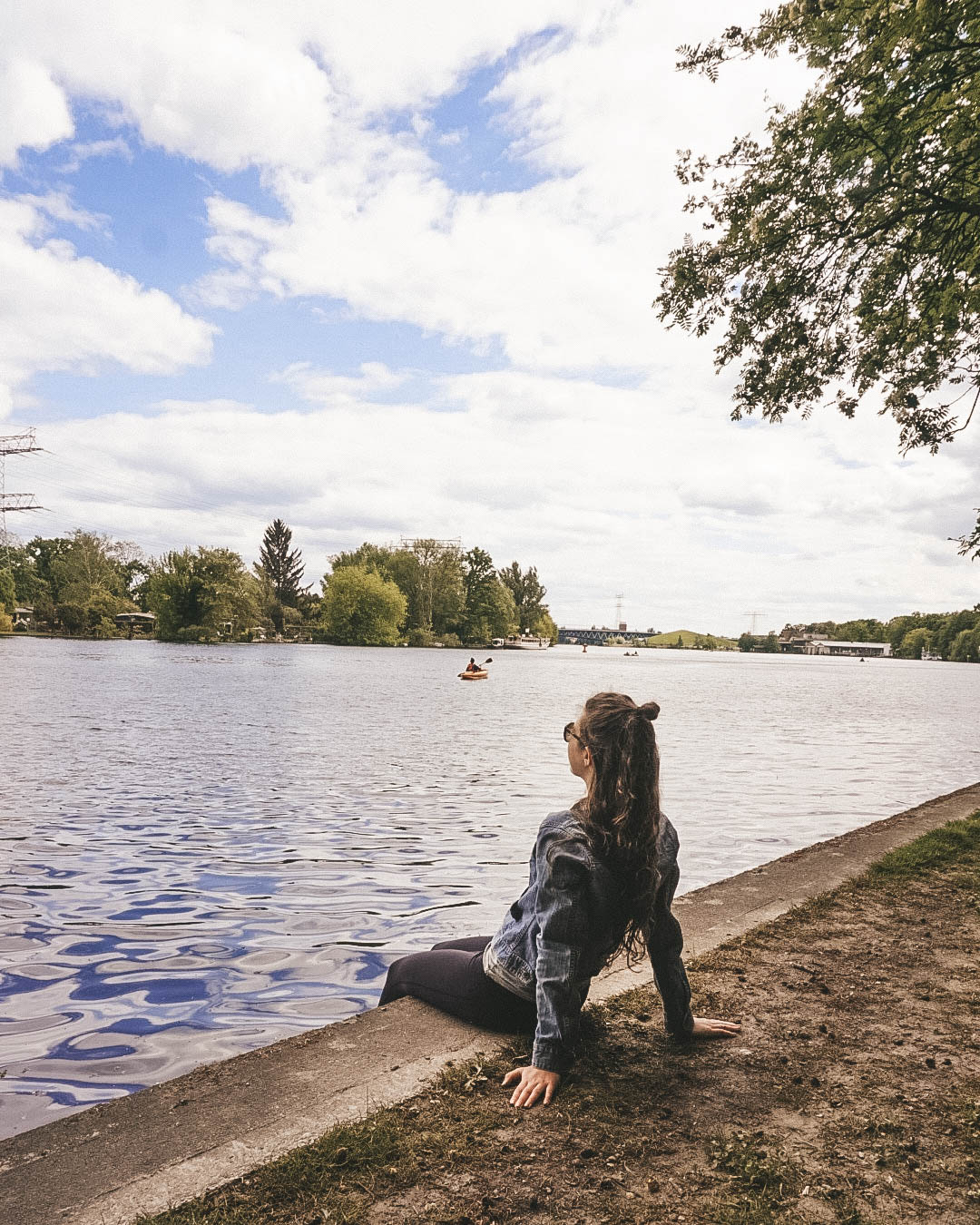 What Comes Next?
Well, my visa is only valid for two years, and it's been two years since I moved to Germany. You can do the math. I'll be applying to renew my visa later this summer, which is already proving to be difficult.
Since the foreigner's registration office was closed for much of 2020 due to the pandemic, there are a limited number of appointments available. I'm keeping my fingers crossed that I'll be able to get an appointment soon, but I'm not letting myself panic (yet) since I know there are many foreigners across Berlin who are in the same boat as me.
Besides getting an appointment, I'm feeling pretty good about the renewal process. I meet all the requirements — I have health insurance now, live in my own apartment, paid my taxes, etc. — so all I really need to do now is print everything out and fill out some forms.
My only other concern is that I only have one freelance client that's based in Germany. Ideally, I'd like to have another two to three German clients, but in all honesty it has been so difficult finding another client. I've seen very few freelance writer job postings online, so I think I'll just have to go to the foreigner's registration office with my current client list and hope for the best. I tick all the boxes otherwise, so … we'll see.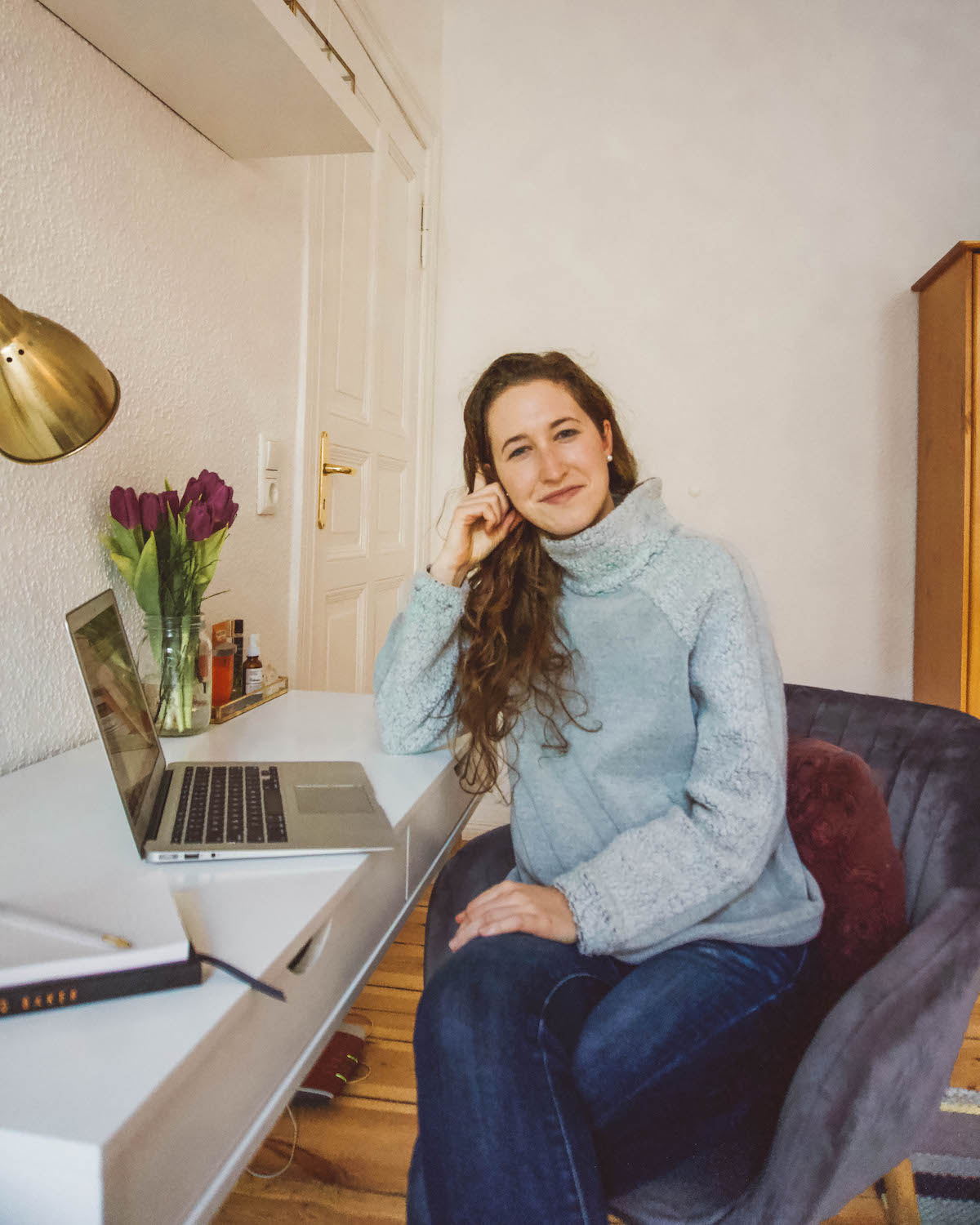 Life in Berlin Right Now
I think I'm also feeling extra emotional about my two-year anniversary because Berlin has just started to reopen. If you live elsewhere in the world, you're likely not aware that Berlin has been in a state of semi-lockdown since November. This whole time, we haven't been able to meet up with more than one friend at a time, shops have been closed, museums have been closed, restaurants have been closed. Everything has been closed!
So to have my two-year Berlin anniversary coincide almost perfectly with the city's reopening feels like such a lovely chrysalis moment. Will I emerge a beautiful butterfly after over six months of alone time in my apartment? Doubtful. But I think I'll get there with time.
I'd love to plan a little trip next month to celebrate both my move-iversary (yes, I just coined that term) and my birthday, but I'm not letting my brain go there just yet. One step at a time. Enjoy Berlin first, then see what the rest of Germany is like as the country starts to reopen on a larger scale.
Okay, I'm done rambling now. I had the best intentions of making this post a well thought out, streamlined reflection on the past two years in Berlin, but … I think that what I just wrote is a more accurate representation of my brain right now. A bit all over the place, but altogether quite content with where I'm at right now.
Tell me: How long have you been reading my blog? I'm curious!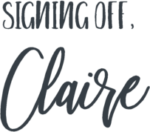 More Posts About Life in Germany: