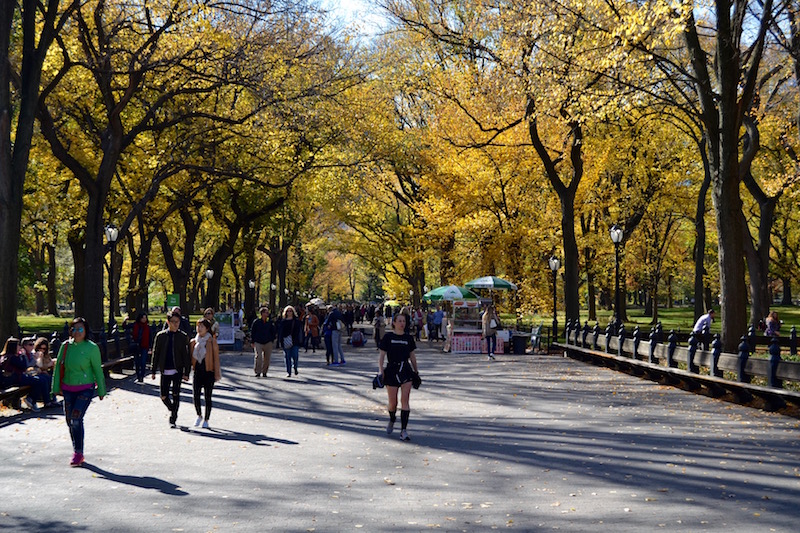 Last weekend I popped over to Central Park to get a few more shots of the gorgeous leaves before they all fell. I'm so glad I did too, because winter has officially arrived. While Central Park is still gorgeous, it's just not the same with bare trees, you know?
I finally walked down The Mall for the first time, which I'd apparently been walking around by mistake every time I visited. I said hello to the statues lining the path and spent most of my time dodging eager visitors trying to get a shot of the trees in. A few people were attempting to take photos of The Mall with as few people in the frame as possible—good luck with that!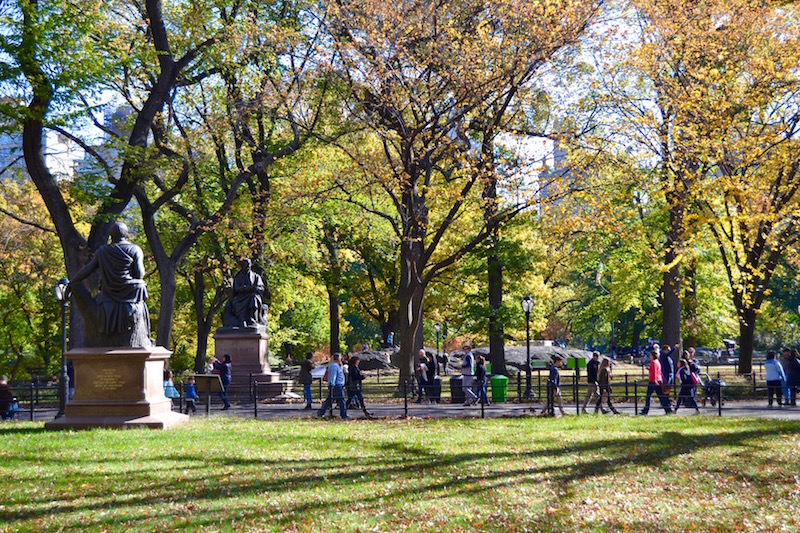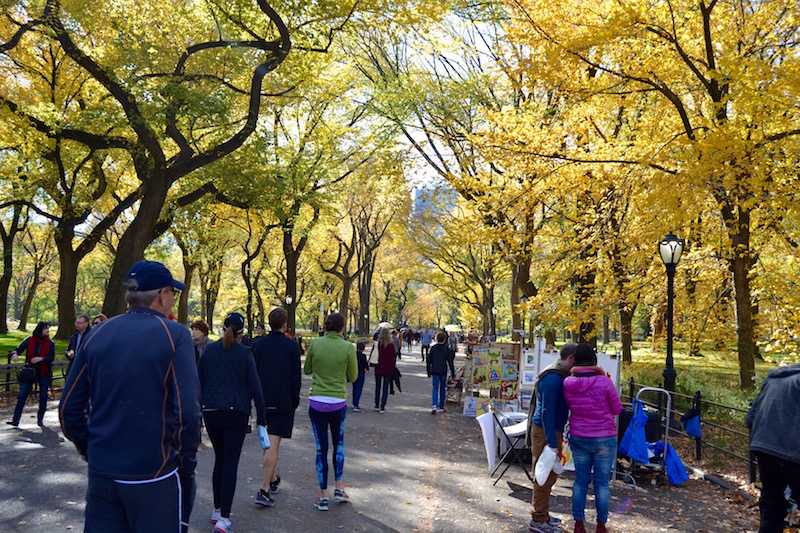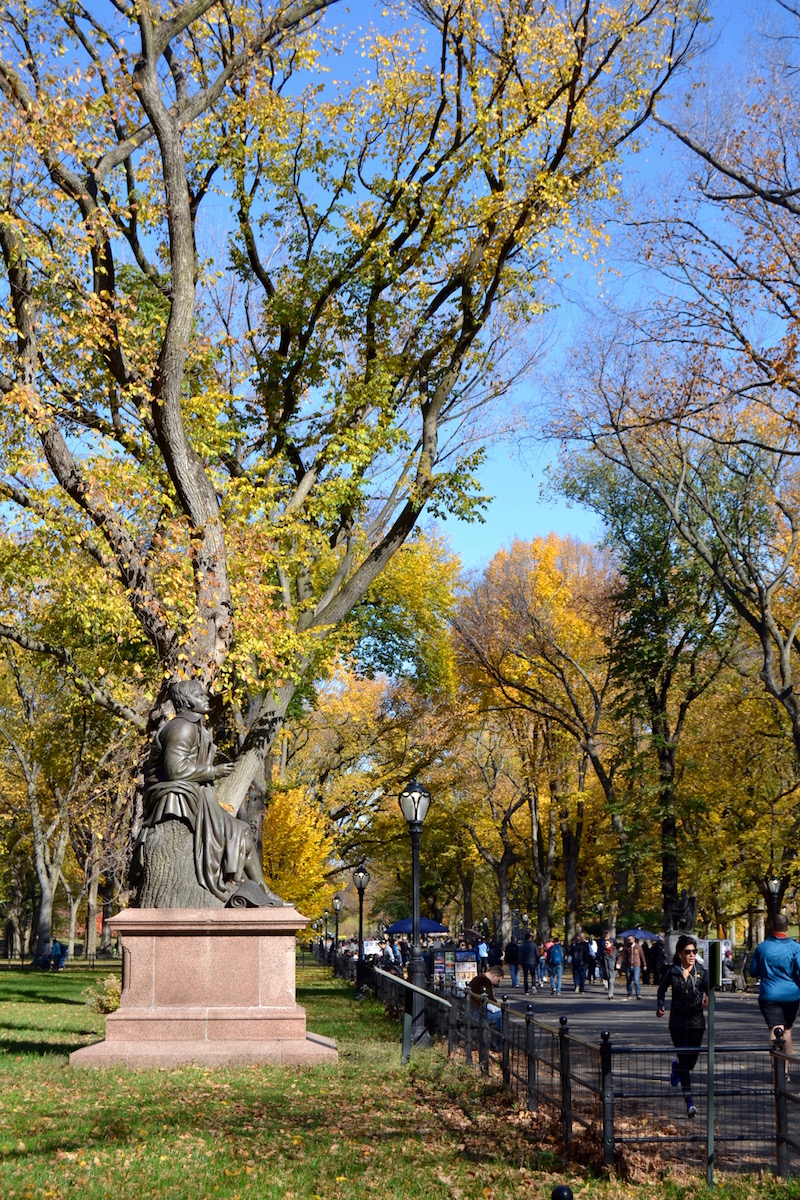 My favorite bit was easily the fountain at the end next to the boating pond. When you stand down near the pond, the city skyline disappears completely and it feels like you're really out in the middle of pure nature. The geese seemed mighty curious in what everyone was up to (either that, or they were looking for some food).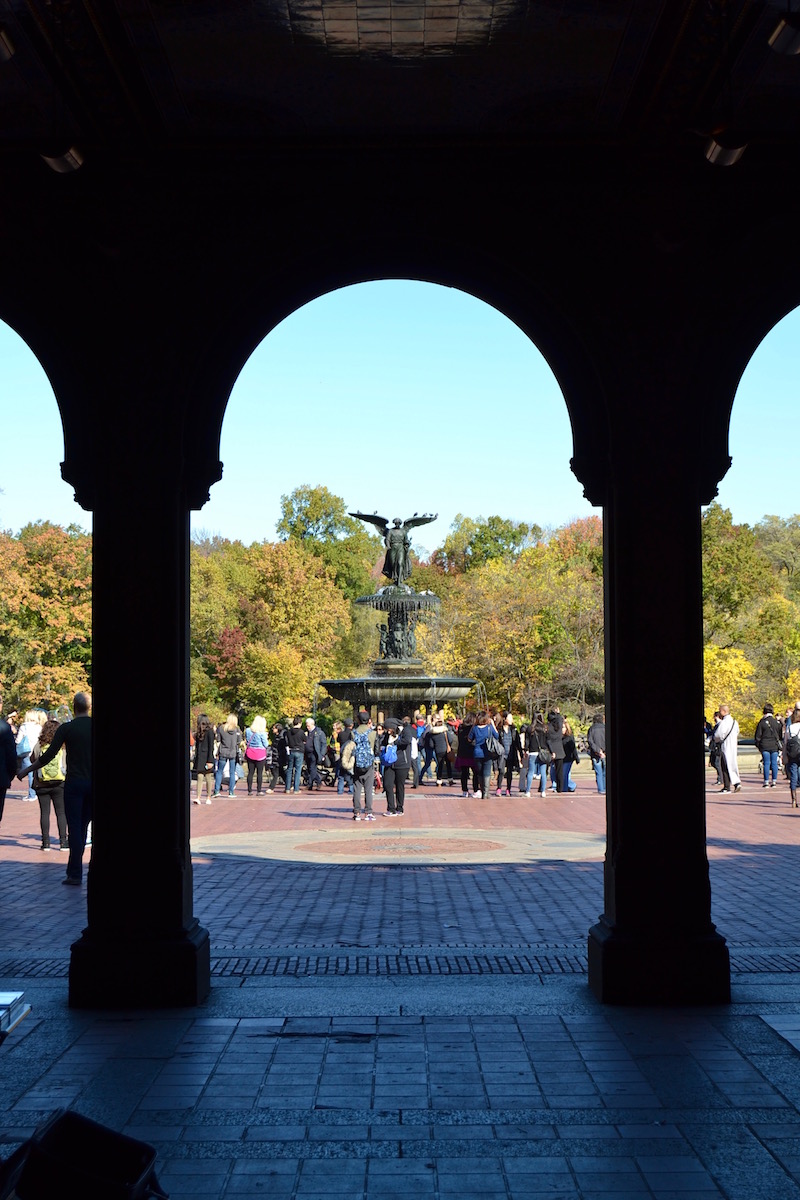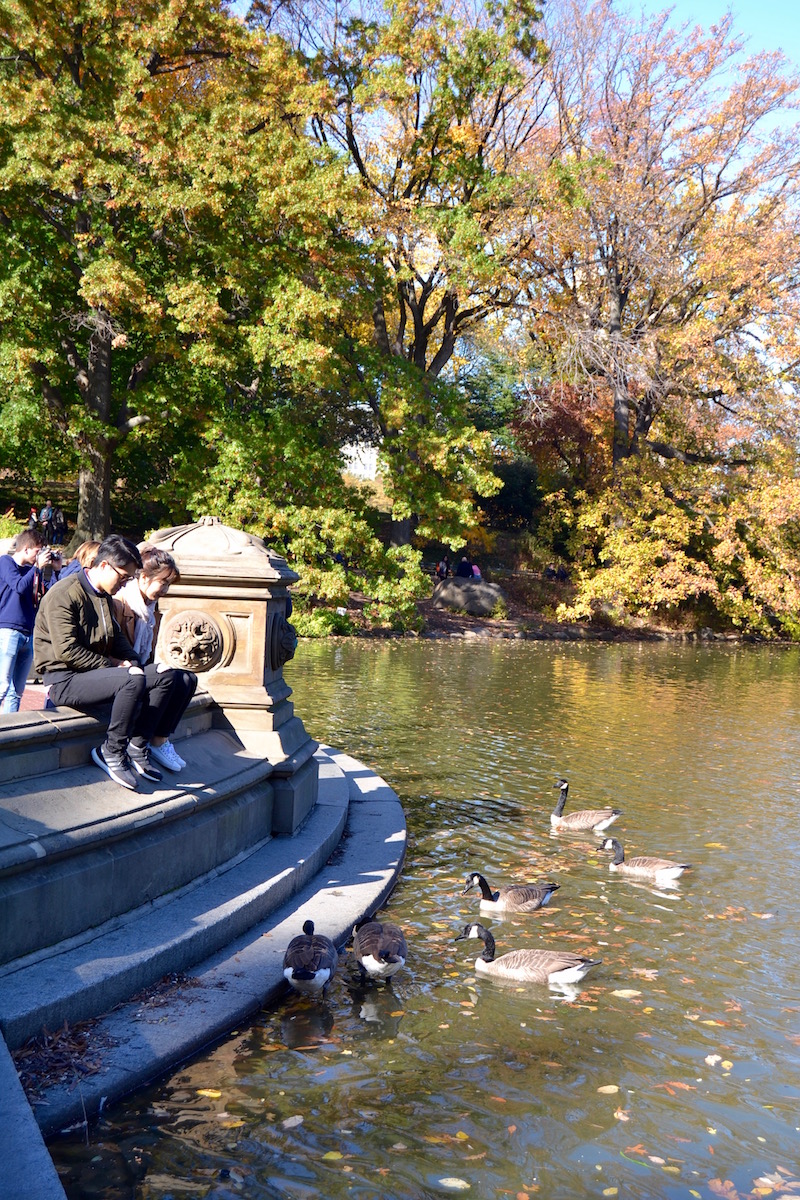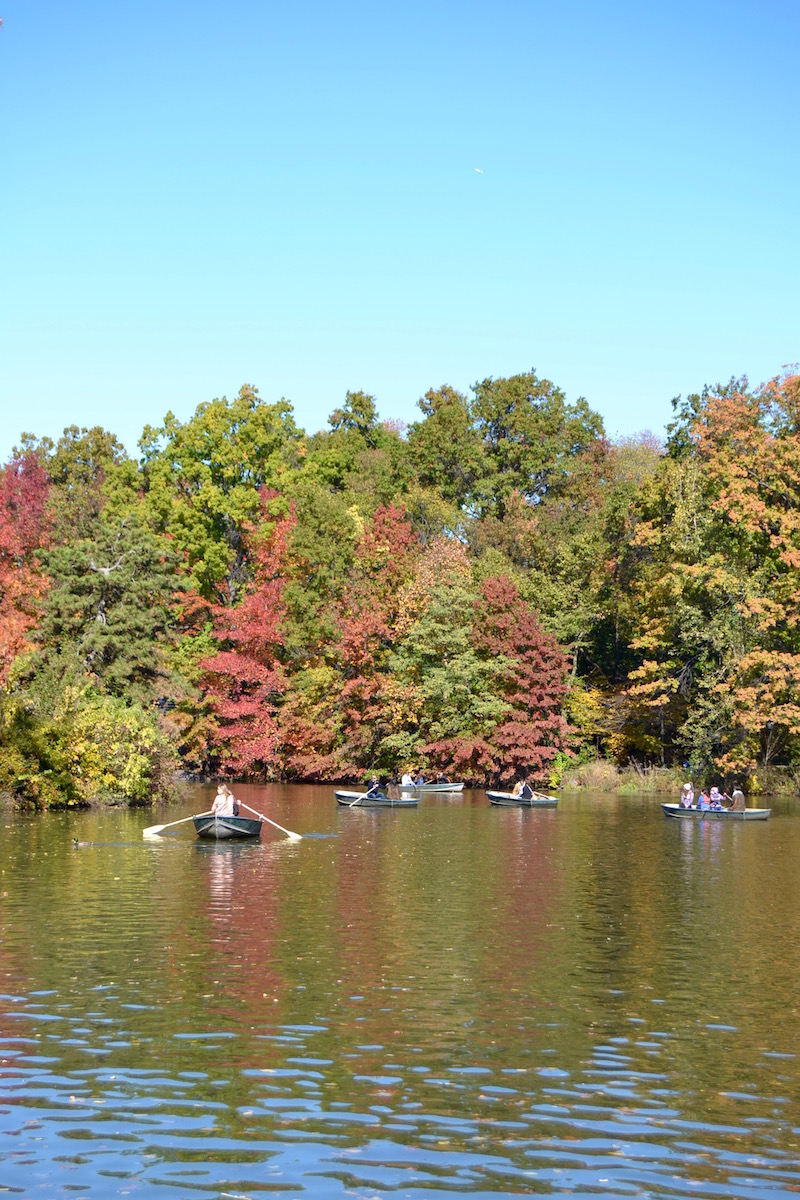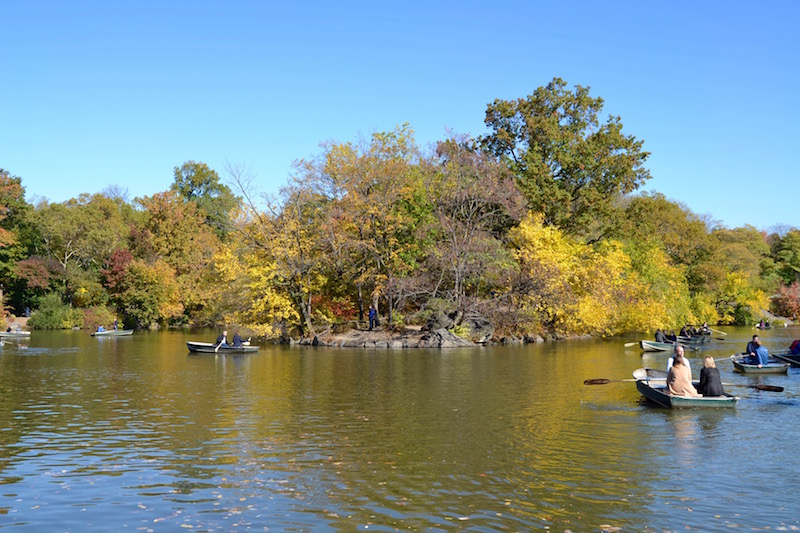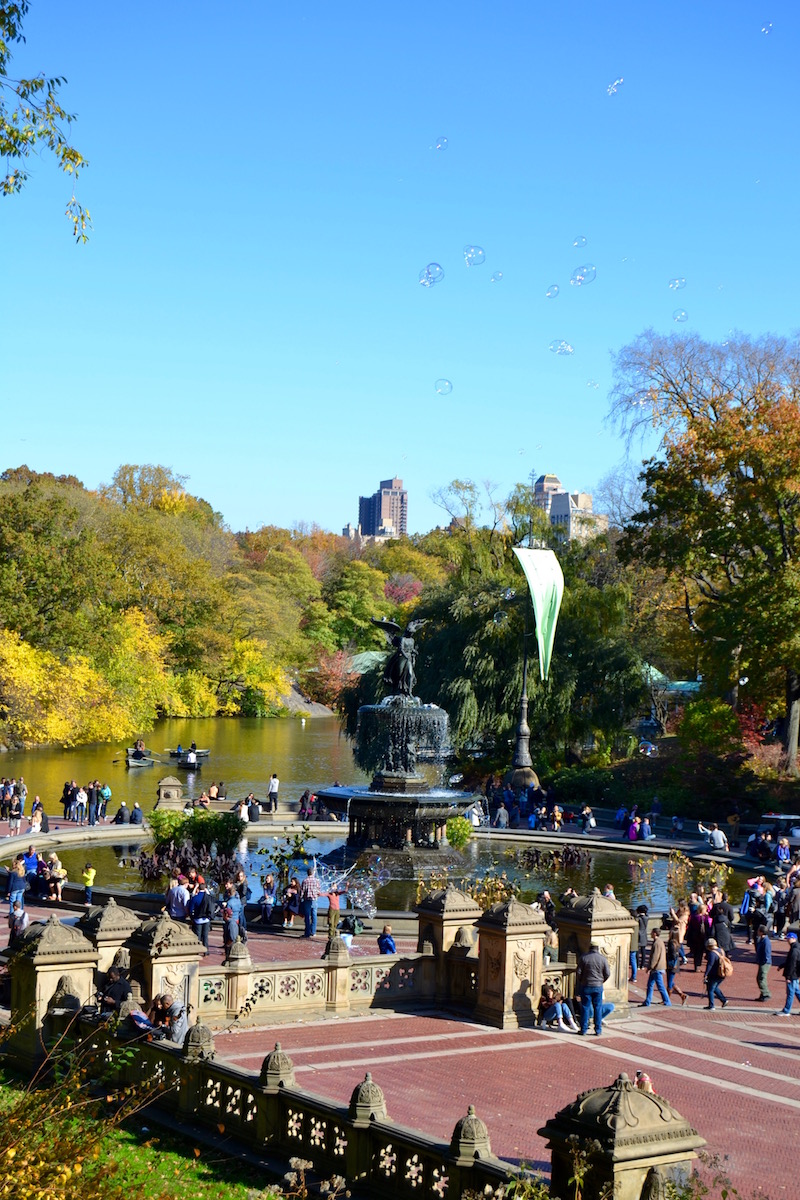 Sometimes you're the statue, and sometimes you're the pigeon, and all that, am I right?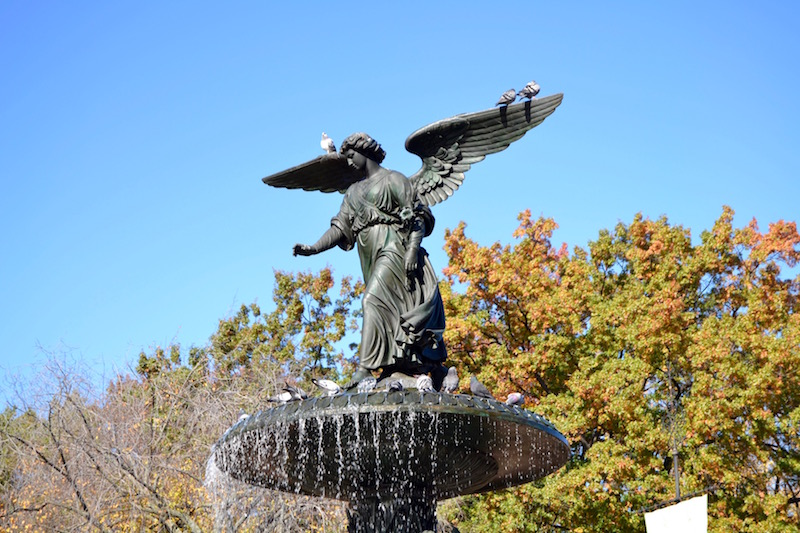 After meandering around Central Park for an hour or so, I headed to SoHo for some window shopping and a much-needed lunch. No matter what season you visit New York, you absolutely have to walk around Central Park—it really can't be beat!
Signing off,
Claire