While in Munich, I kept seeing people eating these huge hunks of meat at various beer gardens. At the time, I didn't realize that I was gazing upon the beauty that is a pork knuckle, but I nonetheless knew I wanted it. Luckily for me, so did my mom and brother. On our last night in Munich, we stumbled upon Haxnbauer, a restaurant near the City Hall that had the most tantalizing pork knuckles being roasted in the front window.
We were tempted to get an entire pork knuckle just because, but I'm so glad we didn't because they are massive! My brother got a plate with both pork and veal knuckles, which looked mighty tasty. I went with the regular pork knuckle option, mainly because it came with mashed potatoes. On a side note, pork knuckles are actually taken from the leg of a pig, so you're not eating pork foot or anything like that. That being said, I'm not sure where the whole "knuckles" concept came from, but I don't care that much because it's so delicious!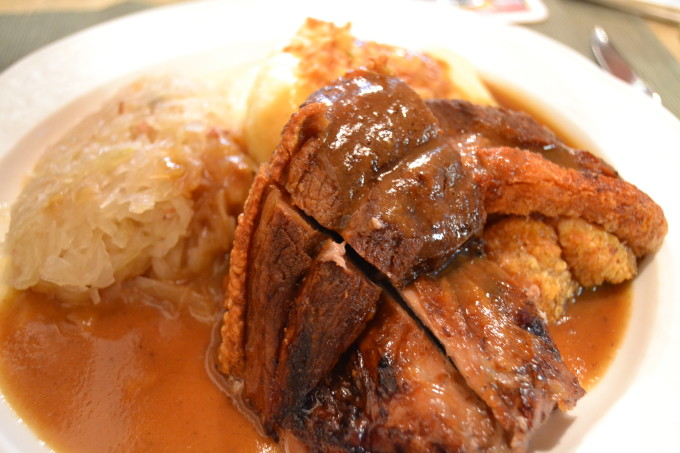 The knuckles at Haxnbauer are so juicy, and the skin has the perfect amount of crunch to it. If you have a smaller appetite, I'd recommend sharing your plate with someone because this place serves huge portions. I also convinced my mom to order a Radler, which is a German concoction of beer and lemonade. She said it tasted "less awful than beer usually does," which is fairly high praise coming from someone who never drinks beer.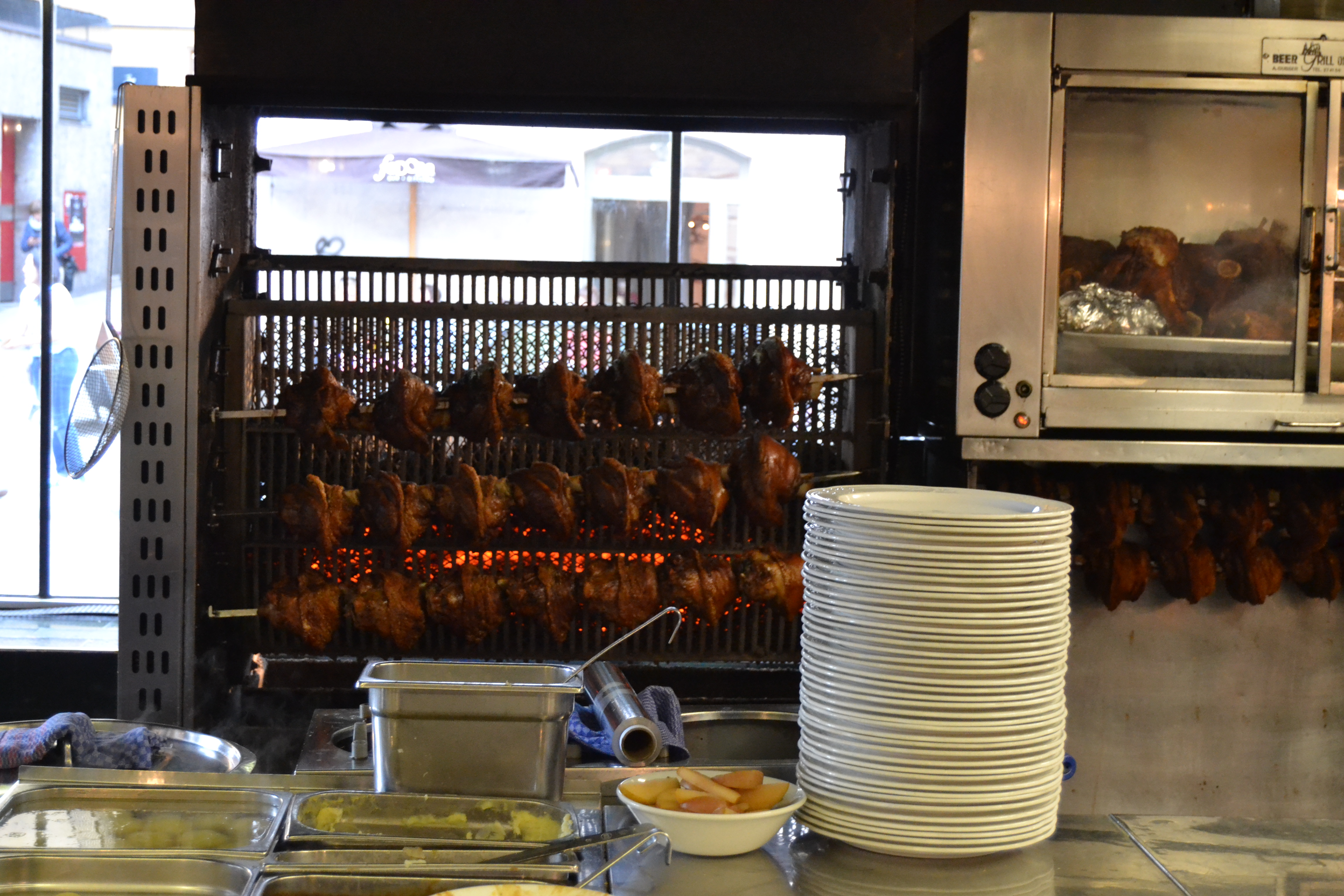 Have you guys had any memorable food experiences on your travels? I'd love to hear about some of your favorite (or weirdest) meals!
Signing off,
Claire