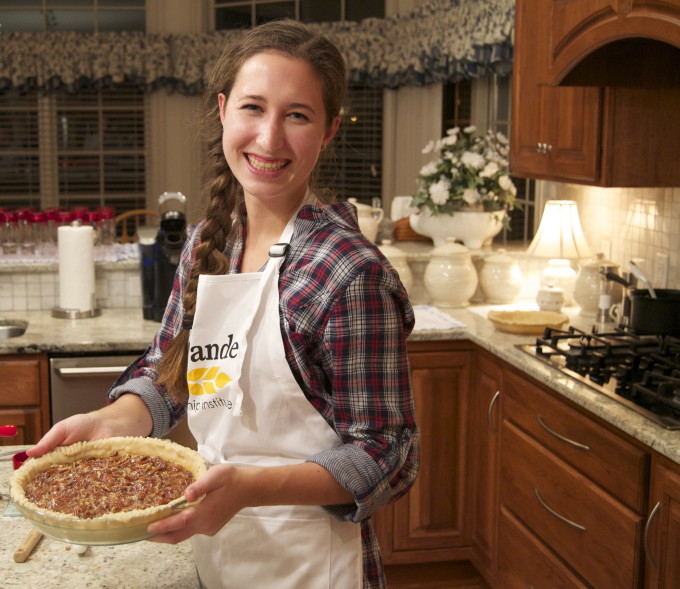 You'll have to pardon me if I seem to be a bit sluggish today–I'm writing from the depths of my turkey coma. For all of my non-American friends out there, yesterday was Thanksgiving, a day full of comfort foods and family and, coincidentally, my all-time favorite holiday. I had a whole other post prepped for today, but as I was getting ready to hit "publish," I realized that I was totally overlooking the ultimate foodie extravaganza: Thanksgiving. This is a bit of a short post, but I just wanted to share my day with you. After all, you're part of the TGBW family now!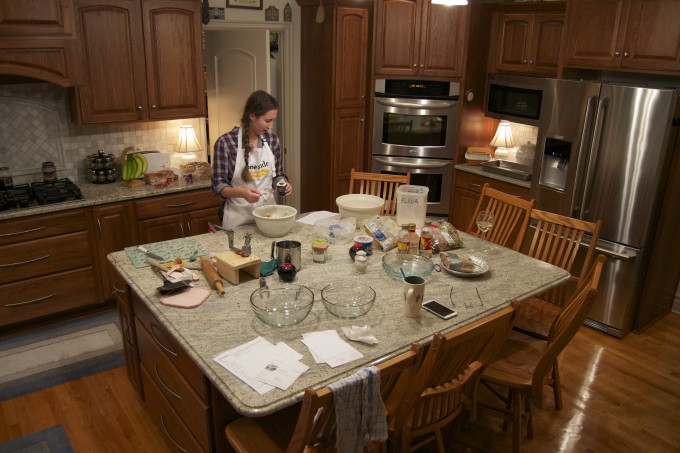 Like every year, we hit the road and drove to Ohio to visit my dad's family. We wanted to get to my uncle's house a day early so I could bake my pies in peace. I started experimenting with my grandma's pie crust recipe last year, and it was a roaring success, so I made more pies this year. On the menu were three pies: apple, pecan, and blueberry custard in my homemade, flaky pie crust.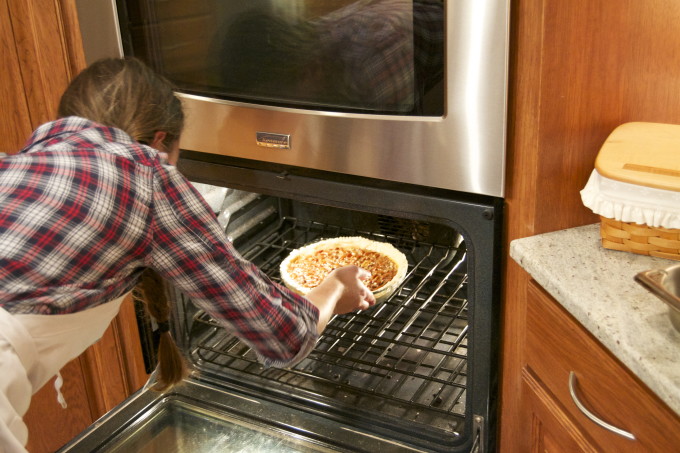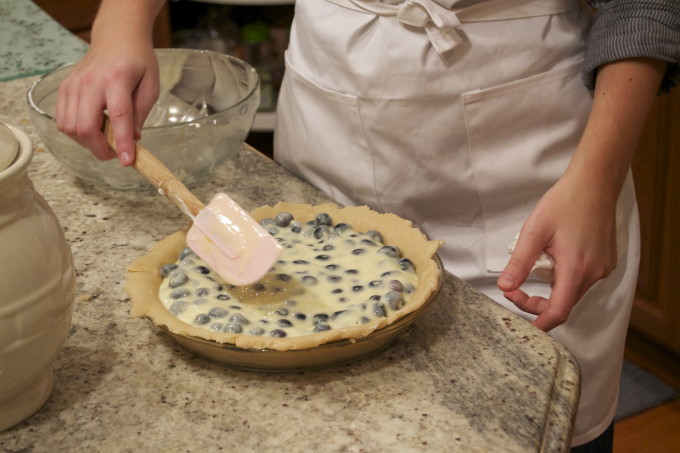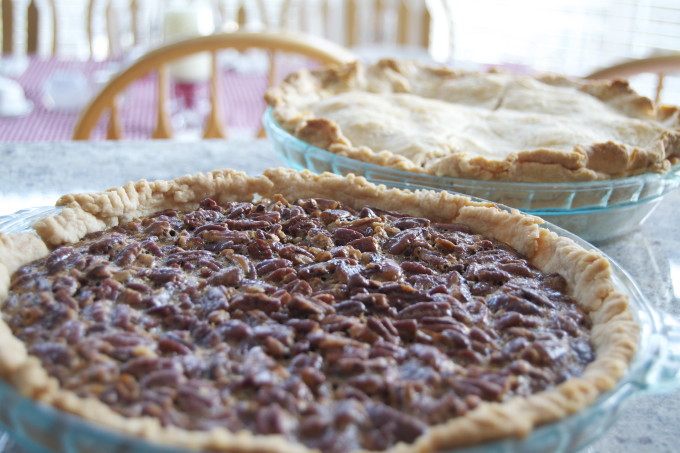 I have to admit, my pies looked pretty dang ugly, but they tasted amazing. I think it helped that I had a fluffy assistant overseeing the baking process (can you find her?). The only hitch in my plan was when I pulled out my blueberry custard pie and saw that the streusel topping was on fire. Yeah, that was a bit disconcerting, but I powered through and scraped off all the burnt stuff. I like to think it added a nice caramelized flavor to the whole dessert…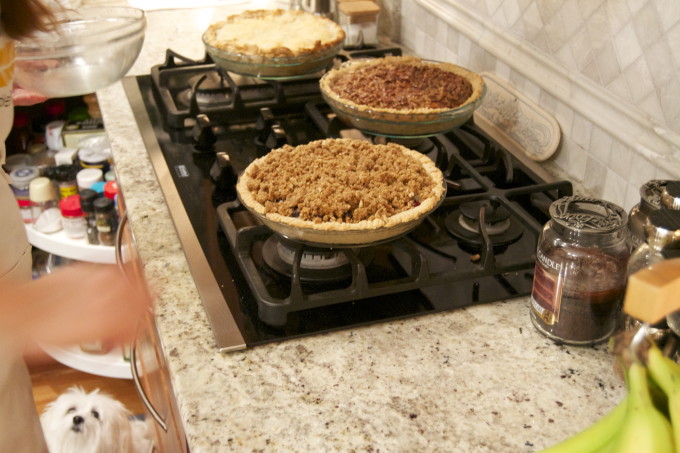 After an evening of baking, I woke up bright and early Thanksgiving morning, ready to eat my body weight in good food. Over the years, my uncle has fine-tuned the cooking process, so this year the food prep process was relatively stress free. We had all the Thanksgiving staples: casseroles, mashed potatoes, sweet potato pie, deviled eggs (courtesy of yours truly), and, of course, a massive turkey.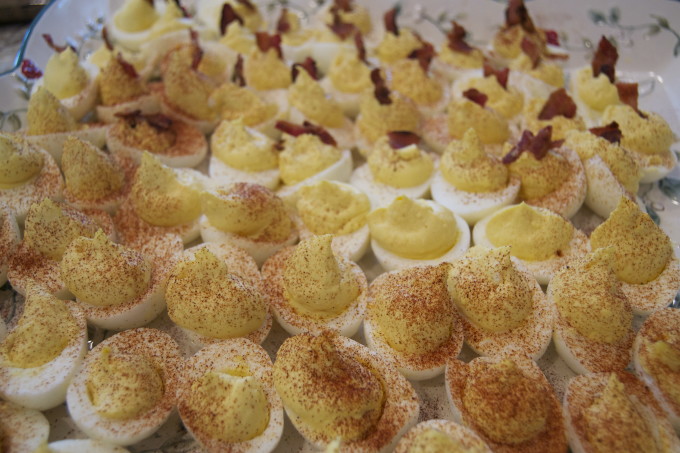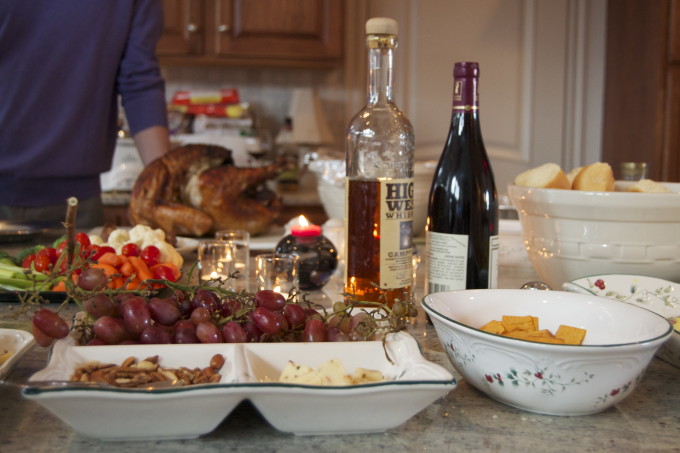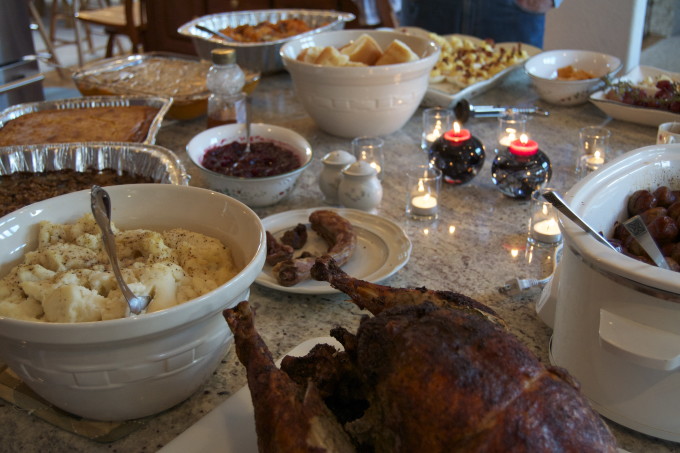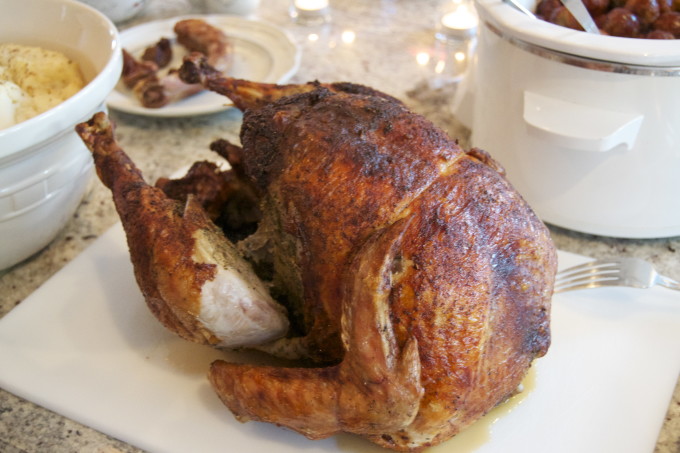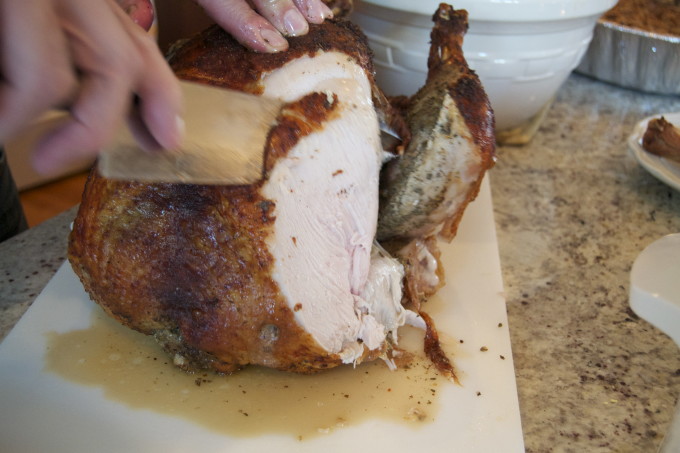 I tried my best to take the most photogenic pictures possible, but you really can't make that happen on Thanksgiving day. Seriously, if you have a perfectly set out turkey dinner then you're doing Thanksgiving wrong.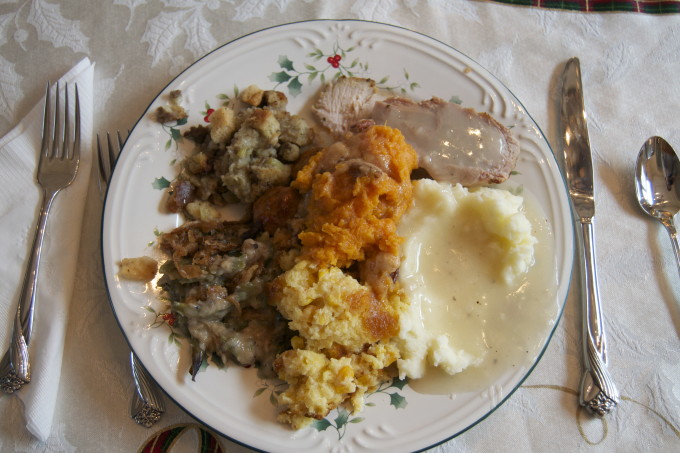 For those of you not from the US, what holidays do you celebrate with big family dinners? What are some of the typical foods you prepare for big evens like this? I wish I had been able to study in Germany in the fall so I could have made my international friends a home cooked Thanksgiving dinner—I just love cooking for others!
If you're from the US, what did you do for Thanksgiving this year? Leave me a comment telling my how your day was!
Signing off,
Claire