I made it to Germany! Here's what I've been up to since landing in the Motherland, plus a little of what's to come next.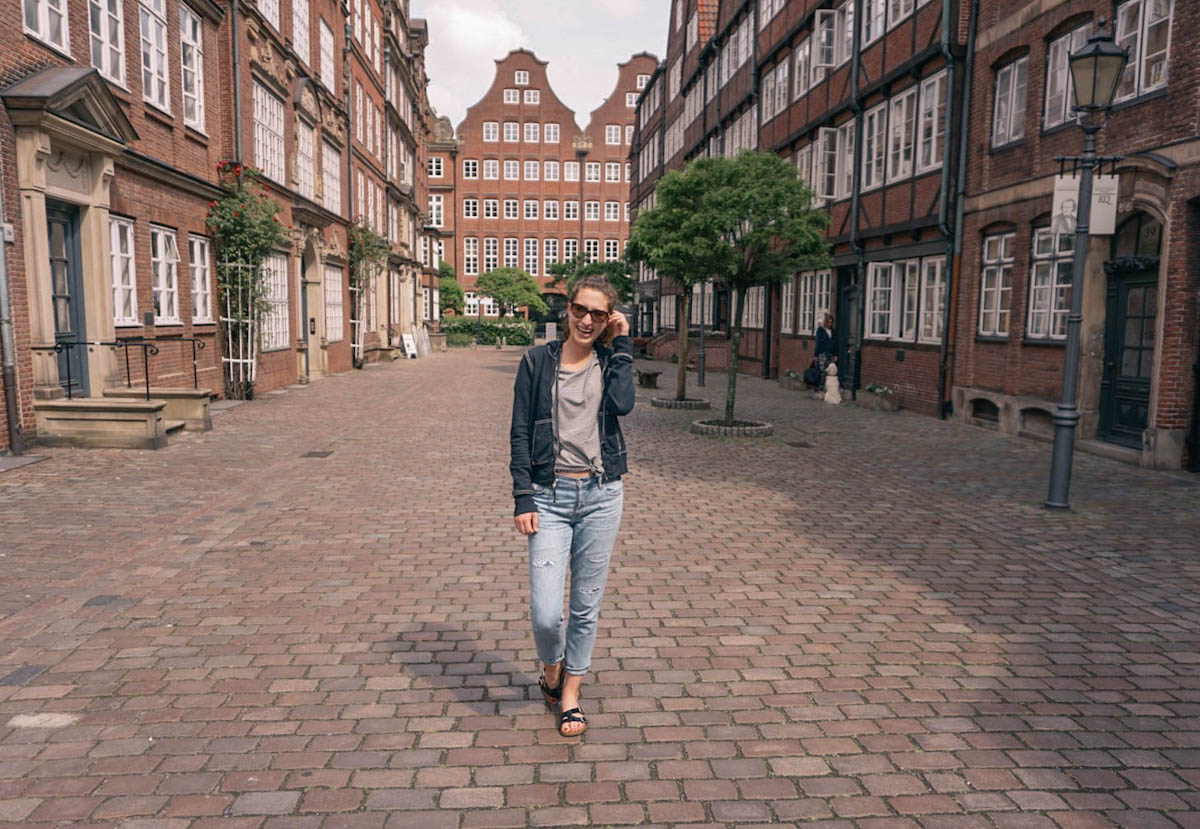 Just like that, my month at home in Indiana is over! I know I keep saying this, but the last month has been CRAZY. In just four weeks, I packed in visits with friends, a Mexican fiesta farewell party at my Aunt Debbie's house, a weekend in Ohio to see my dad's side of the family, and a shared day of birthday celebrations with my mom (our birthdays are both a month away, but we figured we might as well celebrate early since we were together). Oh, and did I mention that I was growing my freelance business at the same time? Needless to say, I'm tuckered out just thinking about last month.
Despite how hectic my time at home felt, I managed to purge a few more belongings and squeezed all of my clothing in two checked bags and a carry-on suitcase — I normally try to be humble, but in this instance I think I deserve a medal! I flew from Indy to NYC at the end of May and had two wonderful days in the Big Apple visiting friends one last time and returning to my favorite spots in the city.
And then, the big day finally came! I hopped on a red eye to Europe the night of May 29th and woke up in Lisbon. A few hours later, my connecting flight brought me safely to the beautiful city of Hamburg, Germany. I spent all of last week with my friend, Flora, who I actually met when I was studying in Freiburg! She showed me around Hamburg during the day, and we spent most of our evenings cooking in her flat and going for walks in her neighborhood. I'm so thankful I had the foresight to visit Flora before heading to Berlin; having a friendly face waiting for me on the other side took a weight off my shoulders, and it was so nice to have her haul me around for a few days before having to stand on my own two feet.
Where am I now?
After one glorious week in Hamburg, I'm now in Berlin, where I hope to find an apartment sooner rather than later! I do believe the honeymoon phase of this move is officially over, and I'm not sure whether I should be excited about that or a little scared. It's just so crazy that after so many months of discussing my move to Berlin I'm FINALLY HERE.
I'm currently renting an AirBNB in a neighborhood I potentially want to live in (for now, I won't share the name of the neighborhood, for safety's sake). I arrived late Thursday evening, and the first thing I did after dropping my bags in my room was find the nearest grocery store to buy some fuel. My German refrigerator looks so American right now; I've stocked it with PB & J, bread, apples, and sliced deli meat (hey, I was really tired when I bought those groceries!).
First Impression of Berlin
Oh my gosh, what have I done to myself??
Joking! I'm so happy to be here. But I will say I'm not loving the area I'm staying in right now, which put a damper on my mood my first few days in the city. But I feel like I'm living a classic storyline because of that. You know, girl moves abroad, winds up in sketchy part of town, questions all her life choices, then finds the perfect apartment and acknowledges all the life lessons she's learned the past few weeks. Good story, eh?
I tracked down a tourist information center my very first day in Berlin and bought a map of the city center. I wanted to have one on hand so I could feel free to wander around neighborhoods without the fear of getting totally lost. So far, I've explored Friedrichshain, Prenzlauerberg, and Kreuzberg and each has felt totally unique from the other. Picking a place to live is going to be tough, but my gut has taken me this far in life, so I'm not going to stop trusting it now!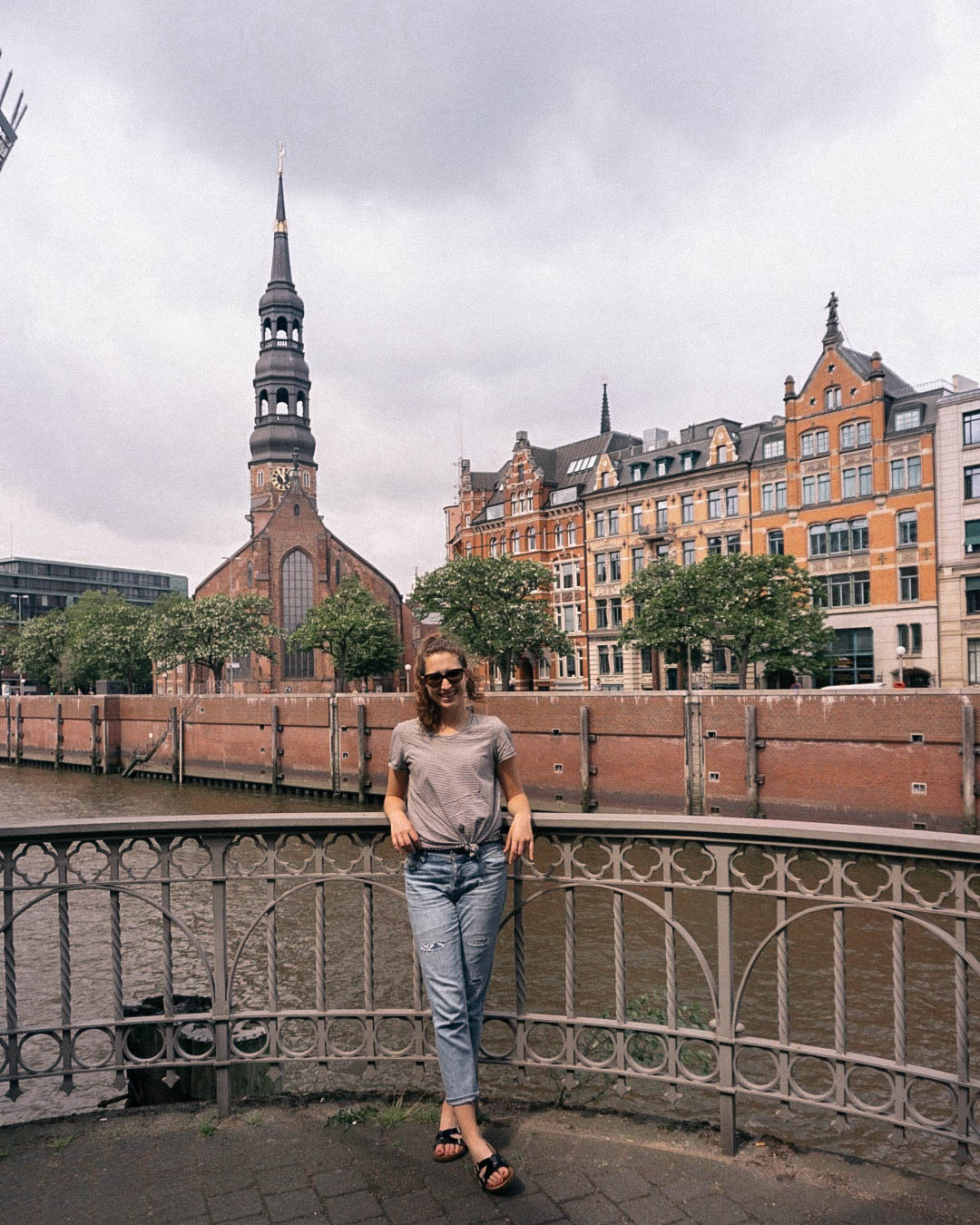 How am I feeling?
I'm feeling some mixed emotions right now. I was on such a high in Hamburg; it had been so long since I'd traveled solo (I hadn't want to travel too much since I needed to save money for this move), and on top of that I was staying with one of my best friends. So now that I'm in Berlin all by myself, trying to figure out where I want to live and getting a grasp on life in a whole new city, I'm struggling a bit. I know everything will work out, but sometimes the process is tough!
I've got coffee dates scheduled soon with friends of friends living in Berlin. I'm looking forward to spending time with kind people and am hoping they'll have advice on where I should start my apartment search in Berlin. They both live in completely different parts of the city, so I bet I'll have a lot to think more to about this time next week!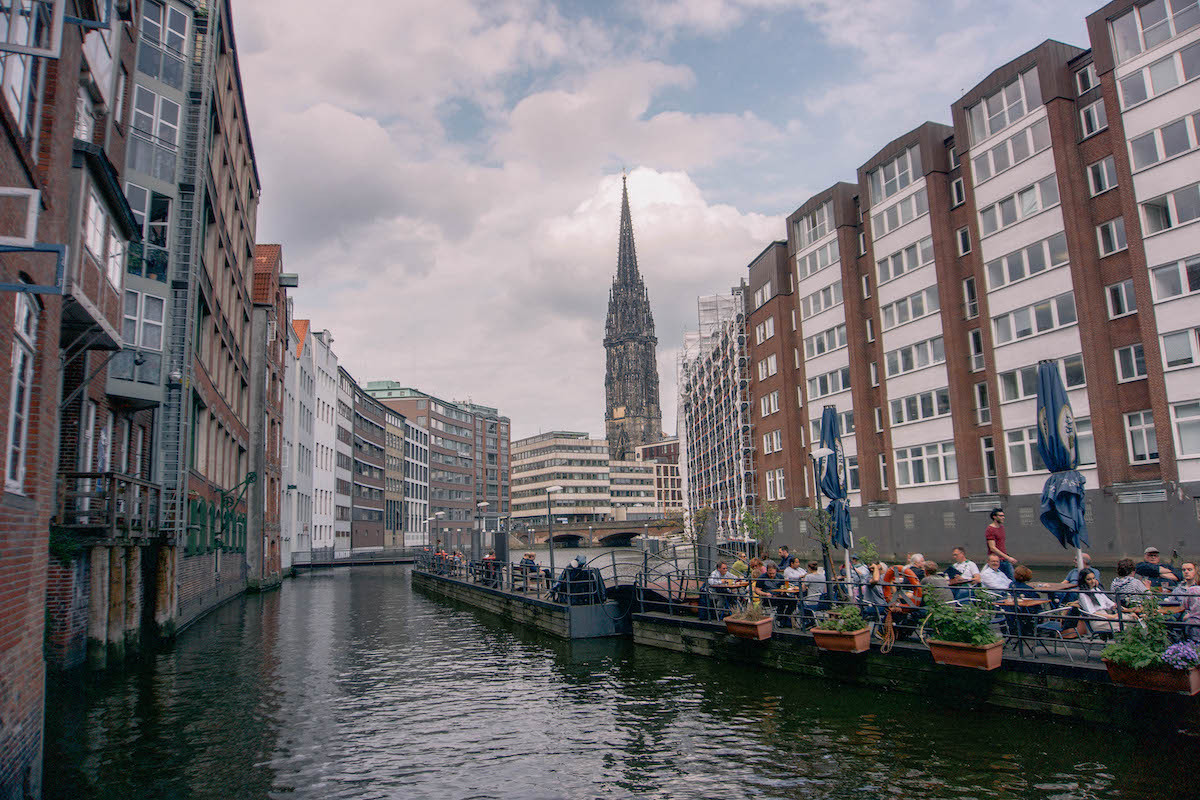 What Comes Next?
The immediate task I need to cross off my to-do list is secure an apartment. Or, more specifically, I need to find a free room in an apartment. I know I want to live with at least one other person for a few reasons: 1) I work from home and don't want to be cooped up by myself all day, every day, and 2) it's really tough to get a brand new lease in Berlin without having a visa. I have a meeting scheduled with an Expat agency early this week, and I'm hoping they can help me narrow down my apartment search and make the process easier for me.
After that, I'll need to register my address so I can open a bank account and get health insurance. And then I can schedule my appointment to apply for my visa! I've heard so many mixed things about the visa application process, so I'm trying to focus only on my own journey and not let anyone else's story get in my head.
Hopefully you found this post entertaining in some way! I don't feel like these updates are super helpful compared to my normal posts, but I want to take the time to document this move since I know it's a once in a lifetime opportunity (I'm pretty sure my parents read these updates just to confirm I'm still alive. Don't fret Mom and Dad, I'm fine!).
Tell me: Is there anything in particular you want me to document about my experience moving / living abroad?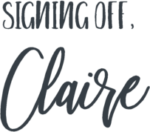 More posts you'll love: