With dead week about to sneak up on us, the roomie and I just couldn't take another day trapped inside studying. Instead, we took a much-needed break and popped over to Indianapolis for the day to do a bit of sightseeing and a lot of snacking.
The weather today was rather dreary, so we first stopped at Fountain Square for lunch. Fountain Square is known as the more eclectic side of town and is overflowing with vintage shops, local boutiques, and even has a duckpin bowling alley. There's a lot of delicious ethnic restaurants as well, including Siam Square, a Thai restaurant that serves up superb, authentic dishes. I should add, however, that Siam House doesn't serve its food "Thai hot," so to speak. Any American palette could eat here without thinking anything was too spicy. If you're looking for the true Thai experience in terms of spice levels, I might recommend trying out other restaurants in the area, but Siam House suited my taste buds just fine.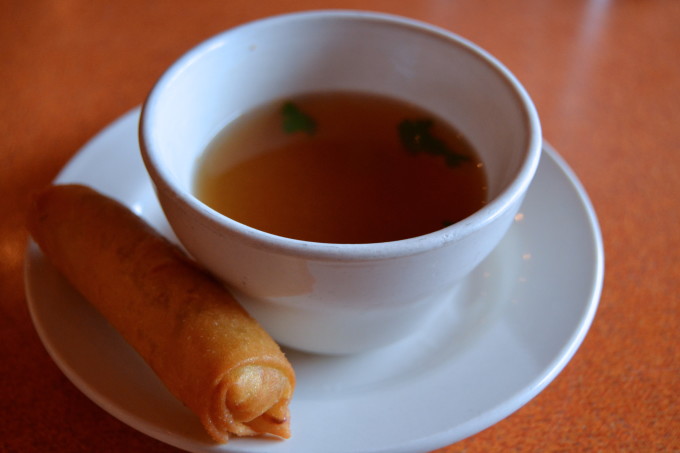 For lunch, I went with a small portion of their signature pad Thai (not super creative, I know, but since making my pad Thai a few weeks back I've been craving it). As a starter, we were given a bowl of spicy broth, which was delicious, and a hot egg roll. The pad Thai was amazing; it was super simple with just noodles, chicken, bean sprouts, and green onions, but packed quite a punch in the flavor department. The portion was generous for being the lunch size, but I was starving and managed to tuck it all away.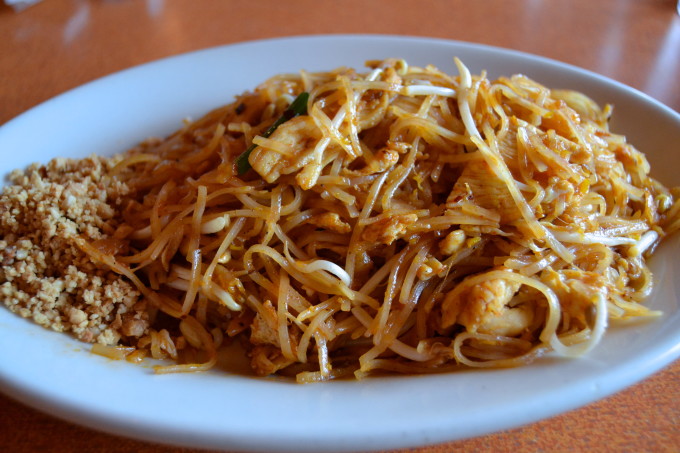 After fueling up for sightseeing, the roomie and I took to the streets and headed to Mass Ave., Indy's best-known shopping street. Before going even a block towards our window shopping destination, we first had to stop in at Amelia's, an artisanal bakery that had me practically drooling all over the place. Since I didn't want to traipse around Indianapolis with a giant bread loaf tucked under my arm, I snagged an oatmeal pecan cookie for later. Don't worry, I sampled a piece to make sure it wasn't poisoned (it wasn't).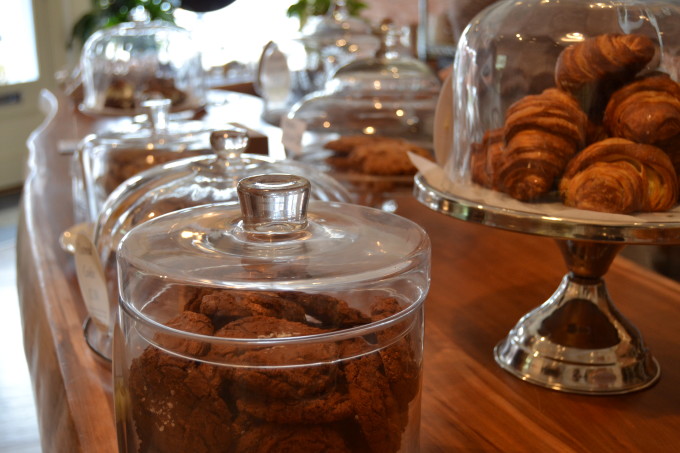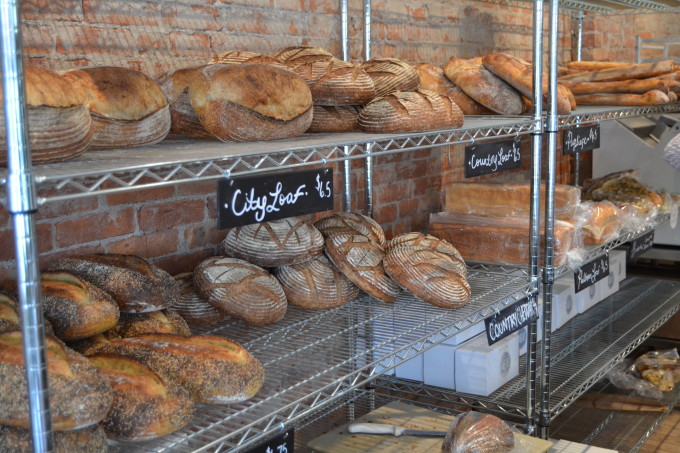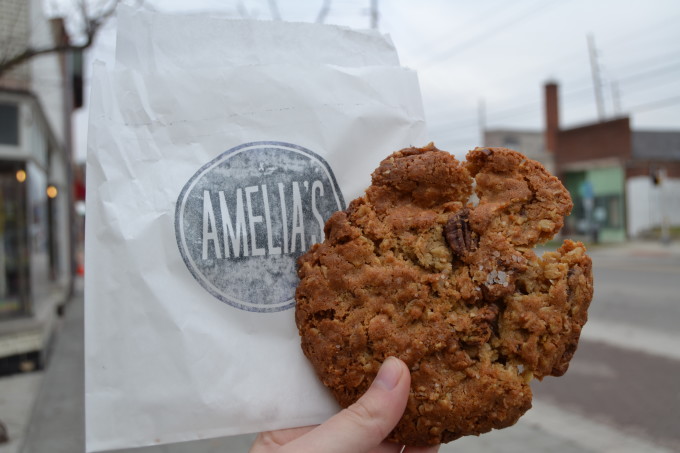 After our brief bread interlude, we finally made it to Mass Ave., which is home to my personal favorite cupcake shop, The Flying Cupcake. Now, here's the thing: I really don't like store-bought cupcakes. However, there's something about The Flying Cupcake that I just can't resist. Except I had to resist them this time because I knew that the city market had something even more enticing…homemade gelato.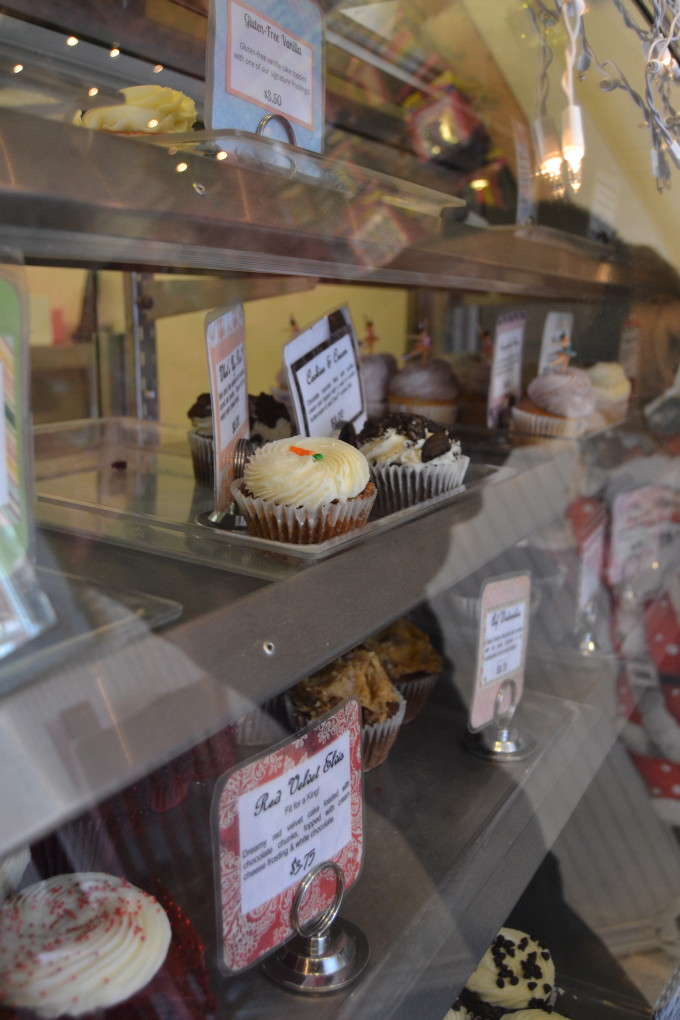 By this point, I feel like you all know me pretty dang well. Yes, I love ice cream, even in 30 degree weather. What can I say? I'm a total addict. So, long story short, I found a gourmet chocolate stand, sampled every gelato flavor, and settled on two teeny tiny super expensive scoops: chocolate almond and mascarpone pistachio fudge. Oh baby.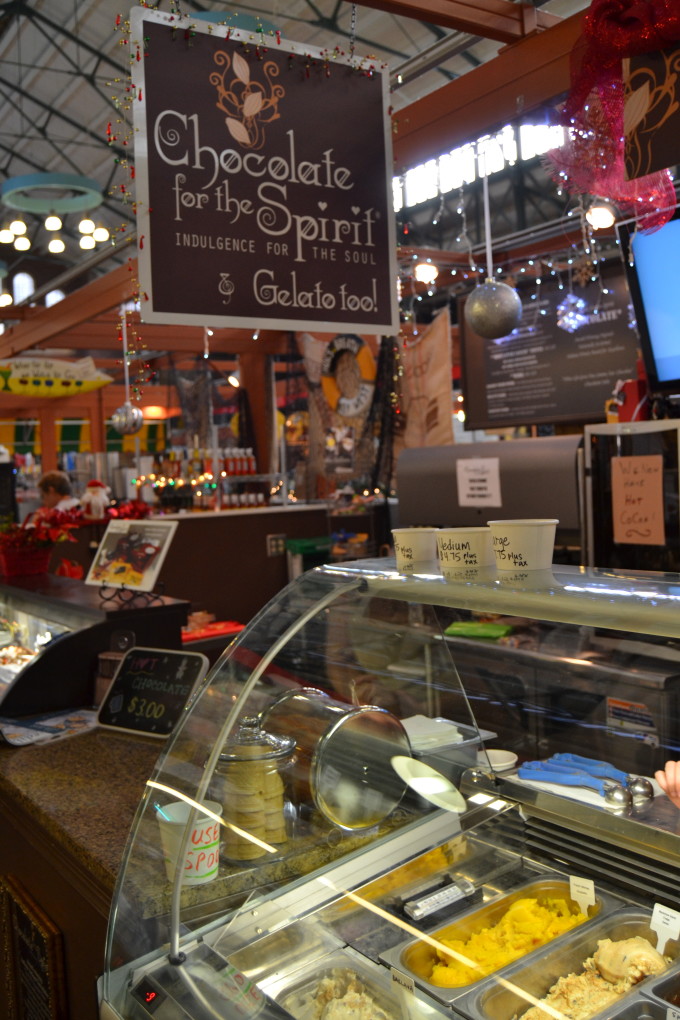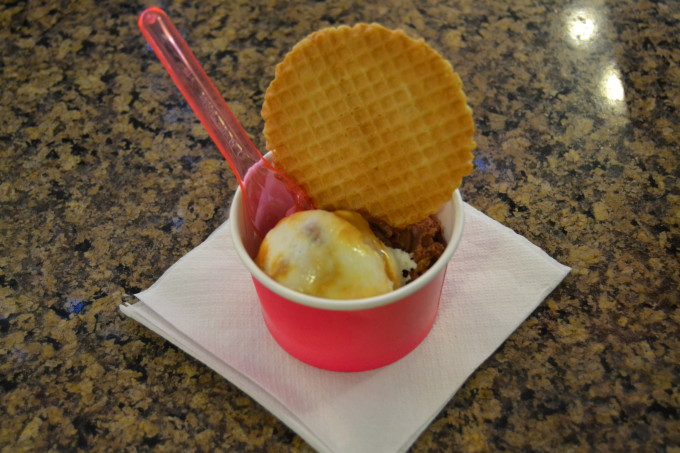 If you're ever in the Indianapolis area, rest assured that you won't go home hungry.
So tell me, what dessert is your absolute favorite? Mine's ice cream (duh), usually of the chocolate variety. Also, I'd like to hear your feedback on Food Friday. Is there a particular format you prefer (recipes, food diaries, reviews, etc.)? If so, let me know! I love hearing from you guys!
Signing off,
Claire