Having grown up near the Speedway, I've learned a few things about the Indy 500. Here's what you should know to get the most out of your day at the track.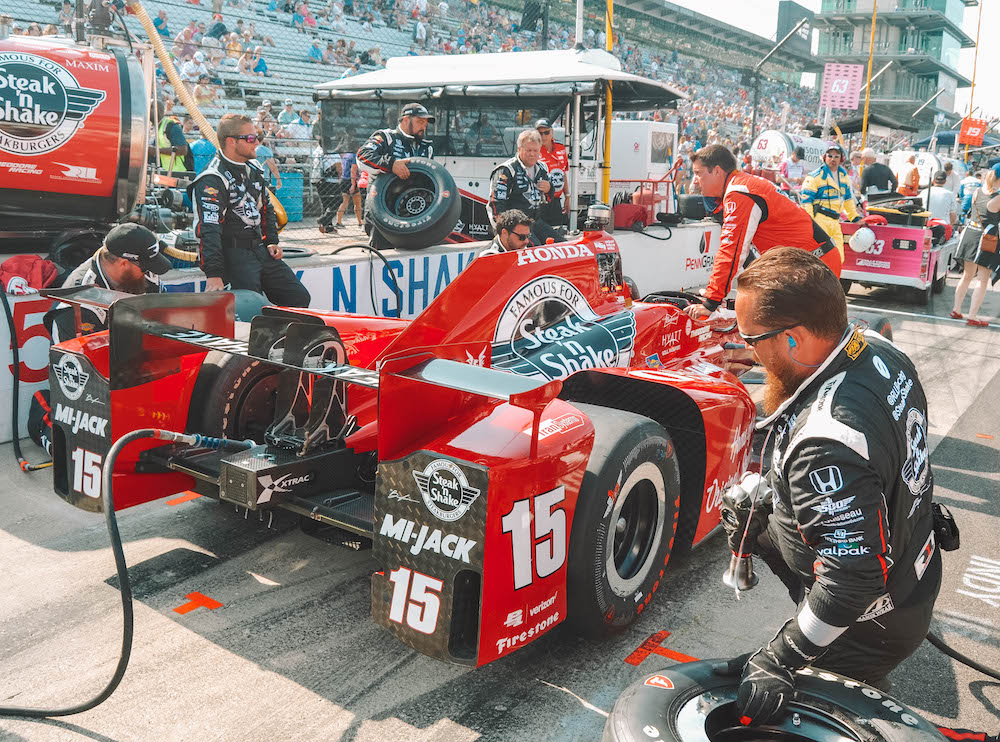 Forget March Madness, May Madness is where it's at in Indianapolis. The month leading up to the Indianapolis 500 is pretty crazy. Between the 500 and the Mini Marathon, Indianapolis sees a lot of visitors during the month of May. Having grown up in the Indianapolis suburbs, I've experienced my fair share of May Madness shenanigans over the years. My grandpa was a huge race fan, and every Memorial Day weekend my family would pile in the car and head to my Aunt Penny's house to watch the race.
To be totally honest, I'm not the biggest race fan that ever lived, even though I enjoyed getting together with my family for the race. I don't keep track of how drivers performed in the time trials, and I only know a handful of their names. Regardless, I've always been proud to say I grew up in the birthplace of the Indianapolis 500.
In honor of race day, I thought it was about time I shared some of my best Indy 500 tips for getting the most out of your day at the track. Most of these tips come straight from my dad, who has attended lots more races than I have. Bob (aka my dad) has been around the block a few times, so you can trust his word on this kind of thing.
It's BYOB
There's plenty of booze you can buy at the track, but it's all crazy overpriced, and the selection is pretty bad (mostly Bud Light and beers like that). You can bring food and booze in a cooler and enjoy from your seats.
Check the IMS website before packing a picnic
There are a few rules you need to follow when attending the race. There are limitations on the size of cooler allowed in the seats on race day, and you may not bring glass containers so make sure your food is in plastic baggies and Tupperware and your beer/wine is in cans. For more details, check out the IMS website.
Pack for all weather
I know this is such mom advice, but you really can't count on blue skies and sunshine at the end of May in Indiana. Even if the weather forecast promises good weather, bring a rain poncho and a sweatshirt just in case. And not matter the weather, pack a hat, sunglasses, and sunscreen to be safe. You're going to be sitting in your seat for long time, so make yourself comfortable!
Know where you should & shouldn't park
This advice is straight from my dad, because I've never attempted the drive to the track myself. If you've never been before, prepare yourself for INSANE traffic. Don't be intimidated though, it moves slowly so you'll have time to scout out parking spots as you're crawling along the road. Avoid 16th Street and Crawfordsville Road to escape the worst of it, and whatever you do, do not park in the infield or the lots close to the track. It'll be hella expensive and you'll be sitting in your car for a long time after the race just waiting to exit the lot. You'll likely wind up parking in a school parking lot or someone's yard. Bring cash to pay for parking (at least $50, but more to be safe). Park a good distance from the track and walk the rest of the way. You'll be thankful you did when you're not fighting traffic out of the track.
Walk the infield
The actual race takes a while, so walk the infield a few times to stretch your legs and do some people watching. Make sure you're wearing closed-toed shoes, because lord only knows what you might step in (there are lots of drunk people hanging out, I'll let you connect the dots).
Wear earplugs
The first time I went to the track, I was shocked at how loud the cars are. Definitely wear earplugs if you value your hearing.
Pit passes are expensive, but worth it
After graduating from college, I covered the Indy 500 for a local magazine. My media pass got me into the pit, and it was so cool. Pit passes are pricey, but if you're a huge race fan, it's worth it to splurge on a pit pass once in your life. You'll get to see the racecars up close, and many of the drivers enter the pit just before the crowds are ushered away.
Get to the track early
Like, really early. The first hour you're there won't be that thrilling, but you'll be glad you arrived early once the pit starts filling up. There's a parade before the race as well where the 500 Festival Princesses ride around the track in their Corvettes, and military planes fly overhead during the National Anthem, which you don't want to miss. Above all, you need to be in your seat for the singing of "Back Home Again in Indiana," a race day classic.
If you're itching to keep up with what's happening around the Indy 500, the Indianapolis Monthly has a May Madness section on their website I enjoy reading. You can also read up on the 500 Festival Princesses and learn a little about what they do in this article of mine where I shadowed a princess for a day.
Tell me: Have you heard of the Indianapolis 500 before?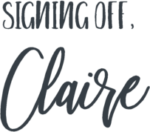 More posts you'll love:
Pin it!