No visit to the south is complete without a good dose of sunshine and a visit to at least one sprawling plantation. Last week, I checked four huge plantations off my Charleston bucket list and somehow managed to avoid getting sunburned while exploring the grounds of each. The majority of Charleston's plantations were destroyed during the Civil War, but the following plantations survived. All of these plantations have fascinating histories and are reminders of America's rocky past.
Even if historic sites aren't your favorite thing to see while traveling, I encourage you to visit at least one of these Charleston plantations while you're in the area. The house tours are each 45 minutes maximum, but you can spend hours viewing the exhibitions on site and touring the grounds. To make the most of your visit, I highly recommend visiting as close to opening as possible. Tour groups start pouring in around noon. So unless you want to tour each plantation with 100+ other people, arrive early so you can take your sweet time seeing everything there is to see.
Boone Hall Plantation & Gardens
Price: $24  Time needed: 3 hours
What to Expect: Boone Hall has the most famous driveway in South Carolina. You probably recognize the gravel driveway lined with live oaks from iconic films like The Notebook and North & South. In addition to the house tour and a walk through the beautiful gardens, you can take a tractor ride around the plantation grounds. On this ride, your guide will tell you what's currently being grown on the property, as well as an overview of the plantation's history. What makes Boone Hall plantation so unique is that it's still a working plantation. You can ride out to the fields and pick whatever's in season and take it home with you. If I lived in the area, I would definitely make return visits to the plantation to pick fresh strawberries and squash all summer! Another thing that makes Boone Hall unique is that the house itself is relatively new (it was built in 1936) and is currently a private residence.
Perfect for: The everyday traveler. Boone Hall is a good place to visit if you want to see a plantation but aren't a fan of long tours.
Drayton Hall
Price: $32 for both grounds and house tour  Time needed: 2 hours
What to Expect: Drayton Hall was built for John Drayton (the son of the owners of Magnolia Plantation) in the 1700s, and is the only plantation house along the Ashley River that survived both the Revolutionary and Civil Wars intact. Unlike the other plantations on this list, Drayton Hall is sparsely furnished and the gardens are nonexistent. Before being acquired by the National Trust for Historic Preservation, Drayton Hall fell into a state of serious disrepair, which is why it's so bare on the inside. The trust is slowly working to refurbish the house and restore it to its former grandeur, but for now visitors have largely have to rely on their own imagination when touring the plantation.
Perfect for: True history buffs. Between the price of admission and the lack of "cool" stuff to see on the plantation, I don't recommend this for anyone who wants to visit a plantation like you see in movies.
Magnolia Plantation & Gardens
Price: $20 for the grounds, $8 for each additional attraction  Time needed: 4+ hours
What to Expect: I've saved the best two plantations for last. Magnolia is the most well-known Charleston plantation, and has been open to the public since 1870. The Drayton family established this plantation in 1676 and still own it today. When I visited, I purchased tickets for the gardens and the house tour only, but there's so much more to do (you can take a boat tour of the rice fields, take a train tour around the property, and more!). Although I bought tickets for only two of the onsite attractions, I was there for almost four hours.
The house and grounds are absolutely gorgeous. The home is still a private residence, and while it's obviously a very nice home, it's tastefully decorated and seems quite cozy (unlike the much posher house museums in the city of Charleston). The gardens don't look that large on a map, but they're huge. Give yourself plenty of time to leisurely stroll through the more natural, wooded gardens out back as well as the garden maze in front of the house. Keep a lookout for water birds and alligators on your walk! And don't be surprised if one of the plantation peacocks crosses your path while you're outside. Once you're done exploring, I recommend grabbing lunch at the onsite café. It sells summer staples like hot dogs, pasta salads, and sandwiches for a reasonable price.
Perfect for: Families and big groups. There's something for everyone here!
Middleton Place
Price: $28, plus $15 to tour house  Time needed: 3 hours
What to Expect: I had a huge smile on my face the entire time I was exploring Middleton Place. On one side of the house is a large formal garden (it looks like it came straight from the English countryside!), and behind the house is an open, hilly area that leads down to the Ashley River. The original house at Middleton Place was burned down by Union troops when they took Charleston during the Civil War, and the house you see now was the South Flanker (basically a side house that was originally a library or something similar). Touring the house is a must, as Middleton Place has (in my opinion) the most interesting history of all the plantations on this list. The way the family rebounded after the Civil War is quite impressive, so it's definitely worth hearing their story.
Besides the epic gardens, there's also a stable yard at Middleton Place. There's every farm animal imaginable here—goats, horses, pigs, the works. My personal faves were the free roaming sheep and the sassy peacock. You can tell the farm animals love the humans who take care of them, because they run to the fence to get petted whenever they walk by.
I should also note that Middleton Place has a nice café, but I'd recommend packing your own lunch and enjoying it on the lawn.
Perfect for: Families and nature lovers. Middleton Place smells ridiculously good when everything is in bloom!
Before I sign off, I wanted to touch on the fact that each of these plantations prospered at the expense of the slaves working in each home and in the fields. Every plantation on this list either has an entire tour dedicated to slave life or speaks specifically about the role of slaves during the house tour. None of the tours romanticize plantation life and the guides make it a point to explain just how these wealthy southern families became so rich. With that said, I hope you're able to make it out to one of these Charleston plantations because you learn so much about pre- and post-Civil War America on the tours that you don't learn in history class.
Tell me: What's the prettiest home you've ever toured?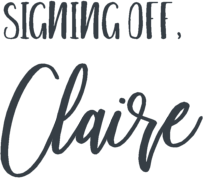 More posts you'll love:
Pin it!