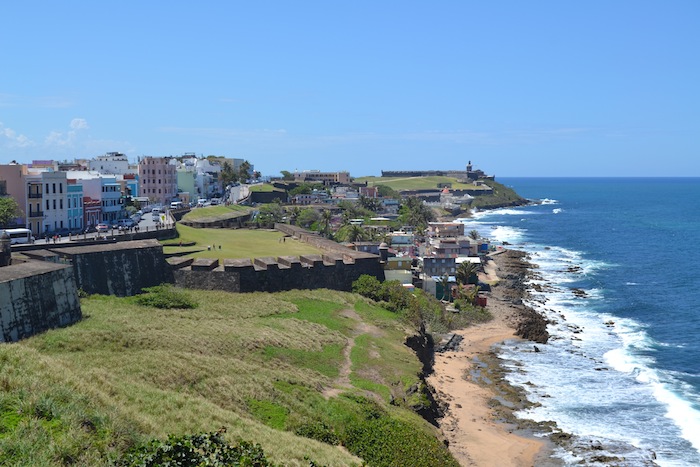 Old San Juan is a city unlike any other. The houses are every color of the rainbow, the food is delicious, the people are friendly, and, oh yeah, there are two gigantic forts looming over the entire city. Old San Juan's forts are incredible; they're absolutely massive and steeped in history.
A major perk of visiting either of Old San Juan's two forts is the view. Oh my goodness, the city looks amazing from the top of either site, and I couldn't get enough of the beautiful views when I was exploring the forts.
The forts are maintained by the US National Park Service, so you do have to pay a small fee to enter. I never mind paying these fees because I know my money is going directly to the upkeep of such important historic sites and the park rangers who take care of the day-to-day business of the place. Keep in mind that when you pay the $5 entry fee at one fort, you can re-use your receipt for the second fort within a few days. So really, you're paying just $5 to visit two epic forts—what a bargain!
Castillo San Cristobal
Castillo San Cristobal is the largest fortification built by the Spanish in the New World. The remains of the fort you see today aren't the full size of the original fort, but what's left is still rather impressive. The original fort wasn't finished until 1783 and essentially wrapped itself around the entire city of Old San Juan (which wasn't considered old at the time—go figure).
San Cristobal is really cool to visit because it's been integrated into the city over time, and a small hill is all that separates the fort from the neighboring houses and restaurants. I wish I could give you more details about its history, but I can't remember half of it because it's so convoluted.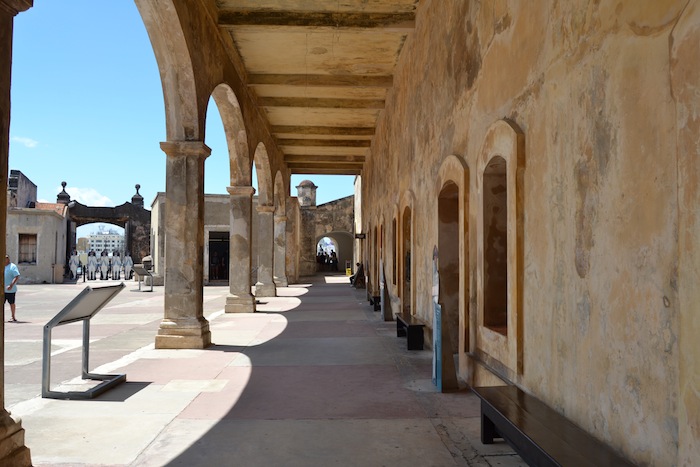 Basically, San Juan was a highly desired port city by pretty much every major player in Europe back in the day, because it was the only island in the area with fresh water. So everyone and his brother fought over San Juan, tried to storm San Cristobal (and usually failed), until it somehow wound up in the hands of the Americans in our not-too-distant past.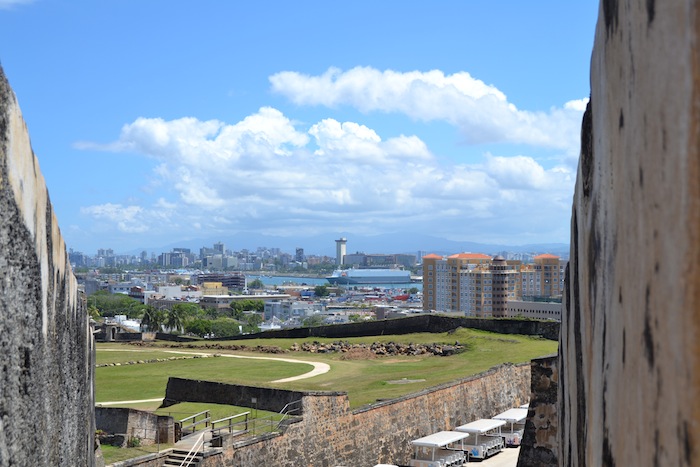 What I do remember is that San Cristobal was in active use until as recently as WWII. American troops were stationed there and they added these giant pill boxes to the top of the structure, which look super out of place compared to the rest of the 18th century structure (but still cool).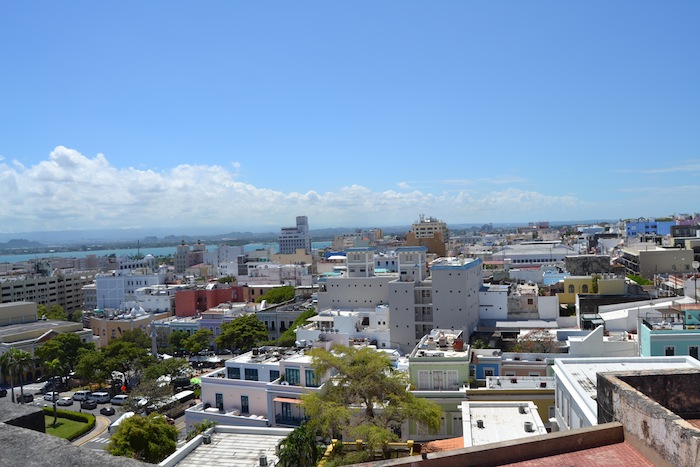 If you're looking for an awesome view of Old San Juan, come to San Cristobal. There's also an amazing shot of the coastline to Castillo San Felipe del Morro that will honestly take your breath away.
Castillo San Felipe del Morro
Of Old San Juan's forts, El Morro is my favorite. In front of the fort is a huge expanse of open space, which helped protect the fort from invading forces. When my mom and I visited the fort, there were people laying out in the sunshine, flying kites, and just hanging out. I love that a historic site like this is still part of the local life and that it's not just another forgotten space.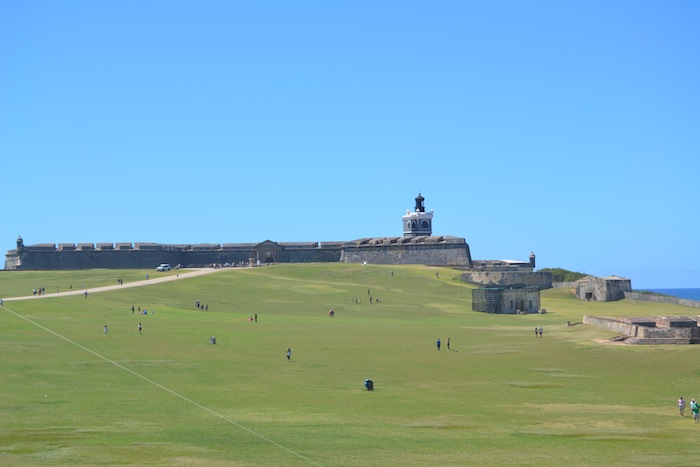 El Morro has a very similar history to that of San Cristobal, so I won't bore you with more details about that. I believe El Morro was built after San Cristobal, but don't quote me on that. What is super interesting though is that El Morro was built to protect the city's port. There's a super small fortress across the inlet as well, and between El Morro and that little guy, the Puerto Ricans (or whoever controlled San Juan at any given time) could catch incoming enemy ships in a nasty crossfire that would demolish any vessel.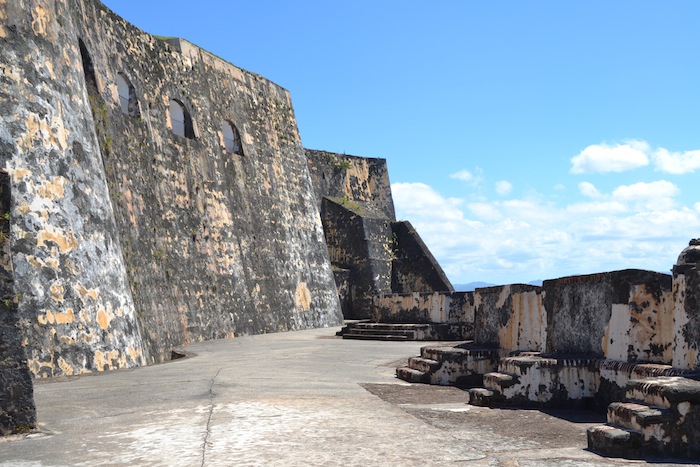 El Morro's most noteworthy feature is its lighthouse. I had hoped to actually go inside of it, but visitors aren't allowed to. El Morro also has a great view of the open sea. If you stand on the sea-facing side of the fort, you get an amazing breeze that helps cool you down in Puerto Rico's immense humidity (my hair has never looked better—not).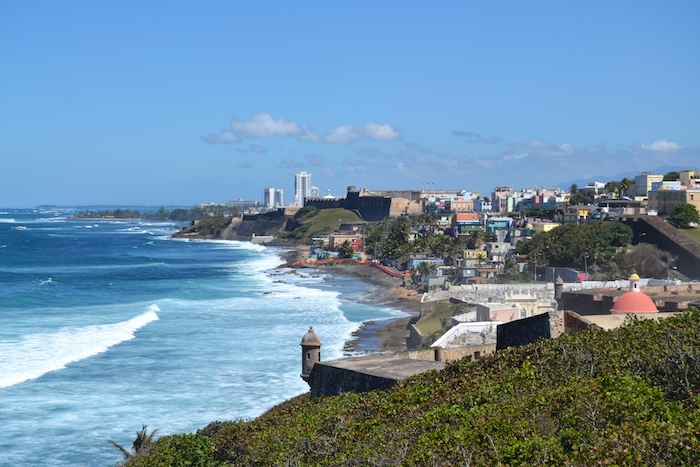 There's a beautiful graveyard next to the fort as well that's worth visiting. It's included in the entry fee for the fort and is absolutely massive. You'll want to be sure and ask a park ranger what time the cemetery closes though, because my mom and I found out too late that it closed at 3pm the day we were visiting.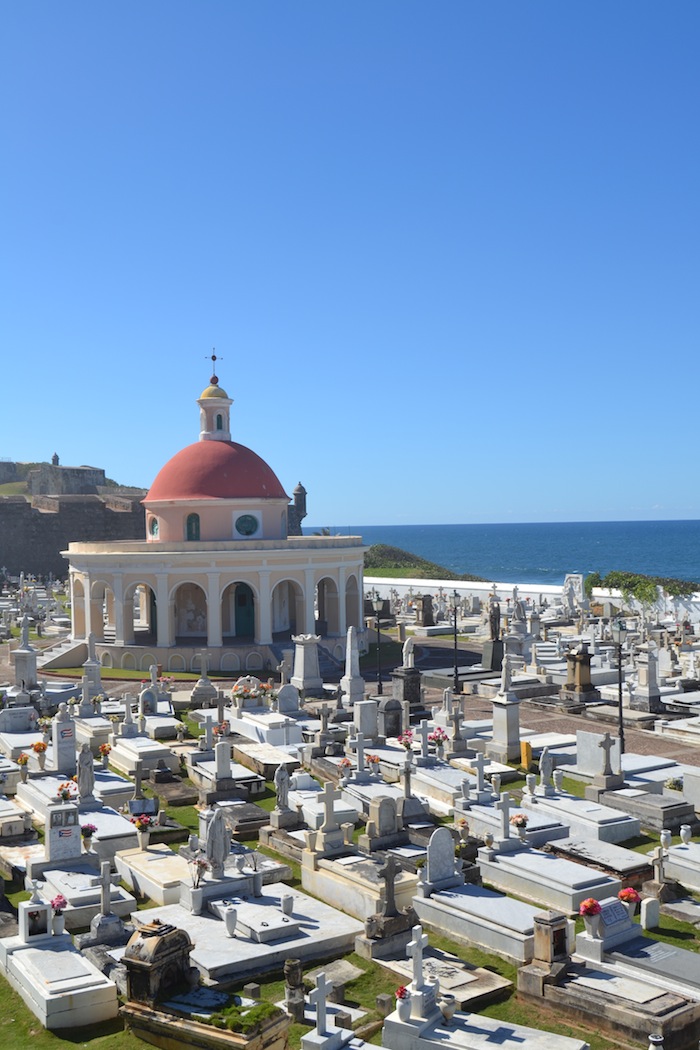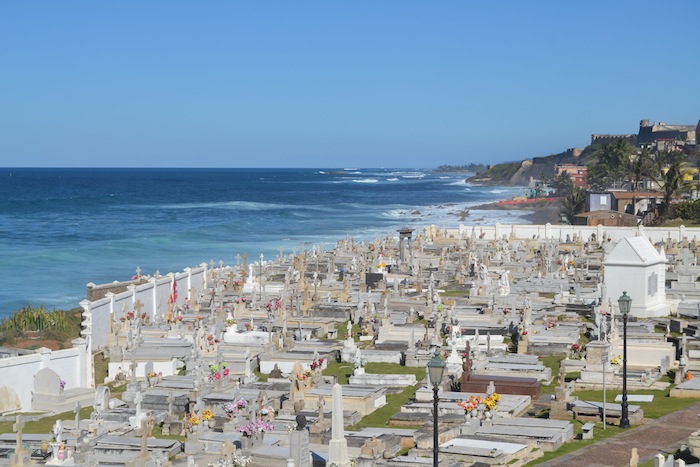 Another reason El Morro is my favorite of Old San Juan's forts is simply because it's bigger than San Cristobal. There are six levels to explore, and each one has a totally new view to admire.
So, what do you think? Is the island calling your name? Old San Juan needs to be added to your list of places to visit. It's really unlike any other city and has the most amazing history. If you visit Old San Juan's forts, be sure and pay attention to the walls that encircle San Juan. They were once attached to the forts, which gives you an idea of how huge they once were.
Over to you! What's next on your bucket list? Did Old San Juan make the list?
Signing off,
Claire