Last weekend I hopped on a bus with some friends and visited a region of France called Alsace. I was so excited to go on this trip not only because, uh hello, it's FRANCE, but also because I thought the people in Alsace spoke German as it's directly on the French-German border. I use the past tense here because what little German I saw/heard while in Colmar had long since been transformed into the strangest German dialect I've ever heard. So unfortunately for me I had to play the part of the "clueless American tourist" for the day, a role I try and avoid as much as possible (being able to get around using the native language feels so much cooler, I must say).
Before heading to the picturesque city of Colmar, I visited the Chateau du Haut-Königsbourg, a medieval  castle that had fallen to ruin, only to be restored by the German King Wilhelm II (what a swell guy). Before I say anything else, I'd like to formally state that I love visiting old castles, ruins, country estates, etc. Although I'm not studying history, I find historical sites such as Königsbourg fascinating, and I was not let down by my visit last week. Castles can be rather hit and miss sometimes as many of the furniture pieces and wall decorations are replicas of the originals, which might look amazing or might look fake. The replicas in Königsbourg were absolutely breathtaking. Not only had the ceiling motifs been expertly repainted, but the wall hangings and armor pieces had also been beautifully remade. I'll let my pictures speak for the rest of the castle, but I highly recommend you book a visit if you're ever in the Alsace region.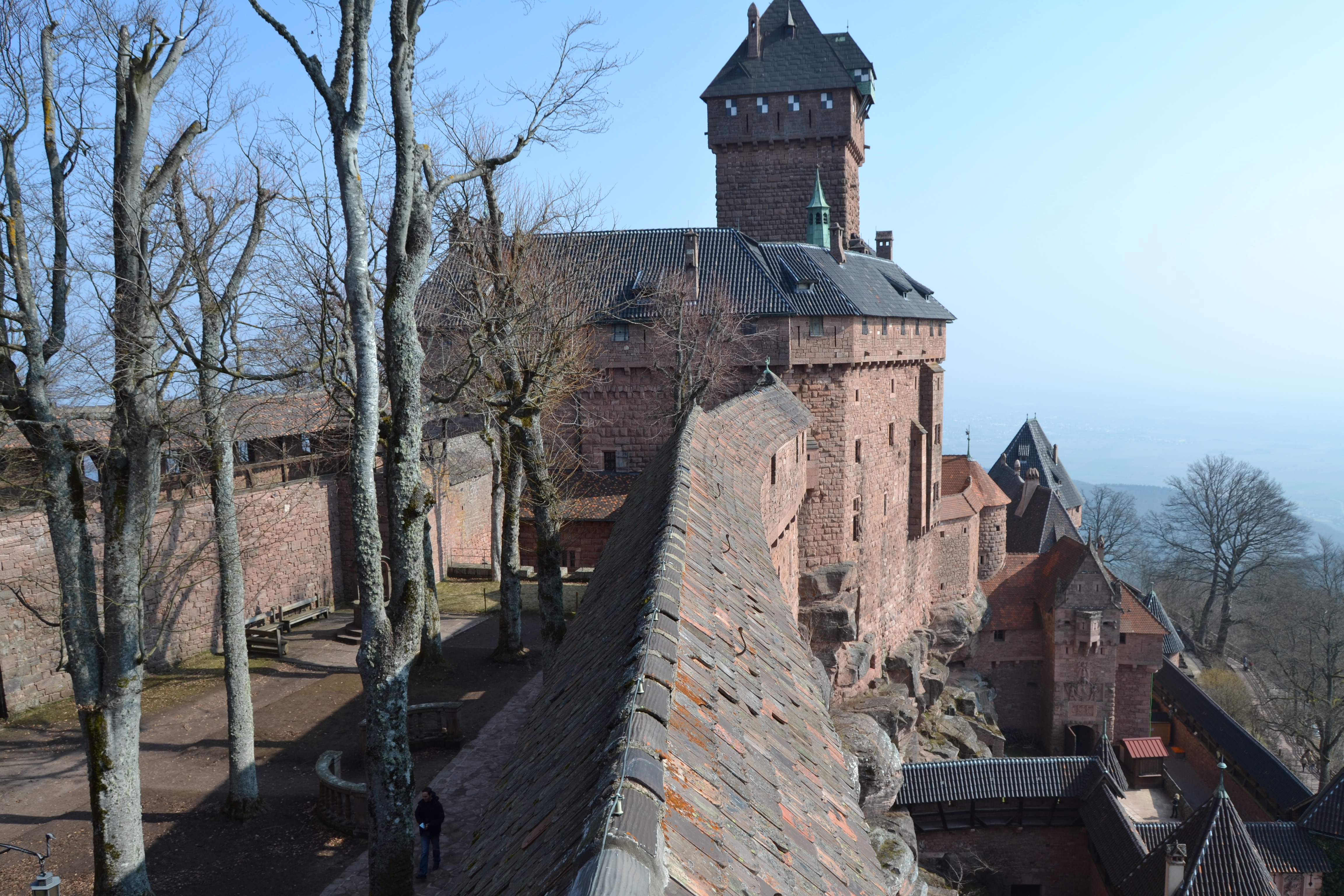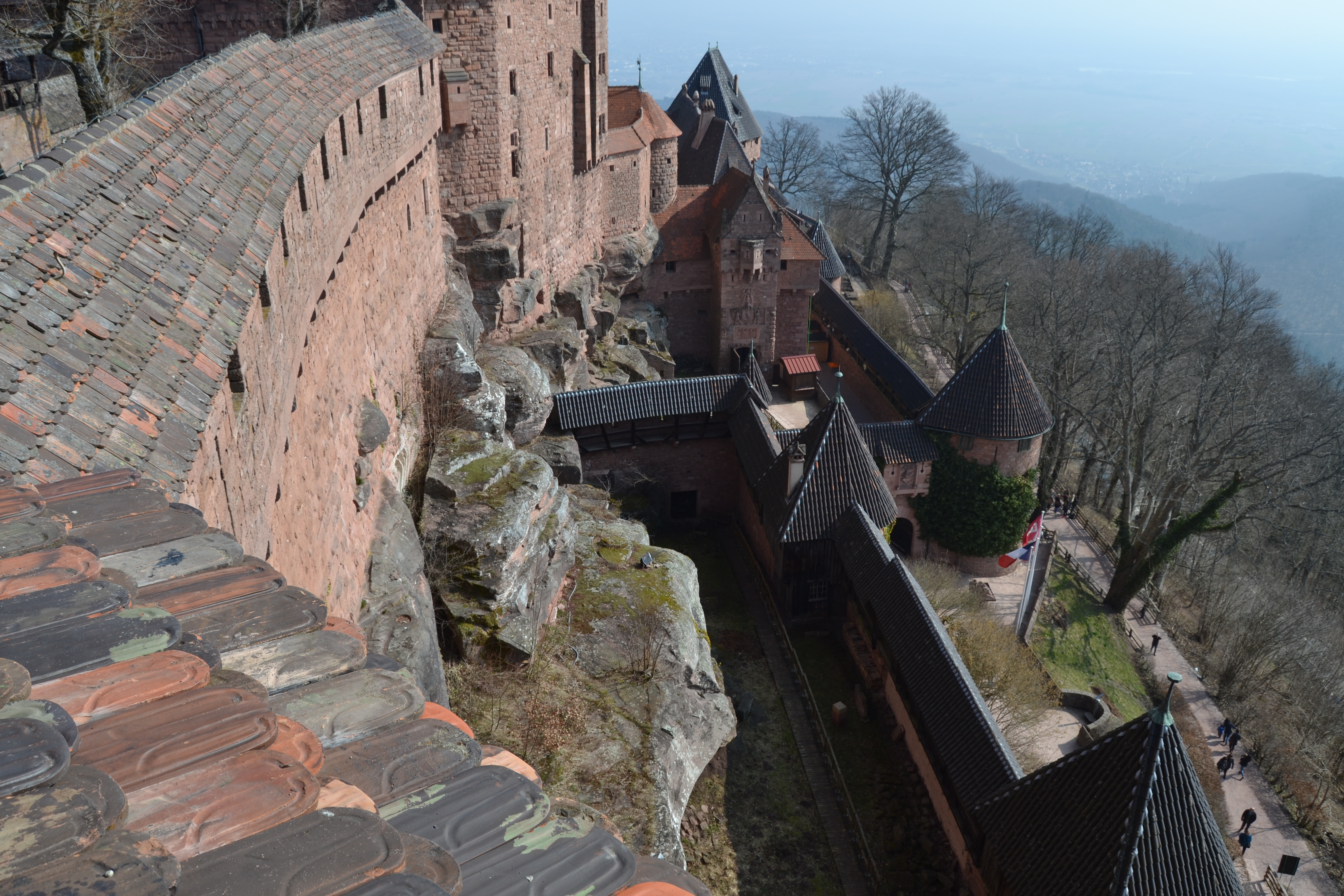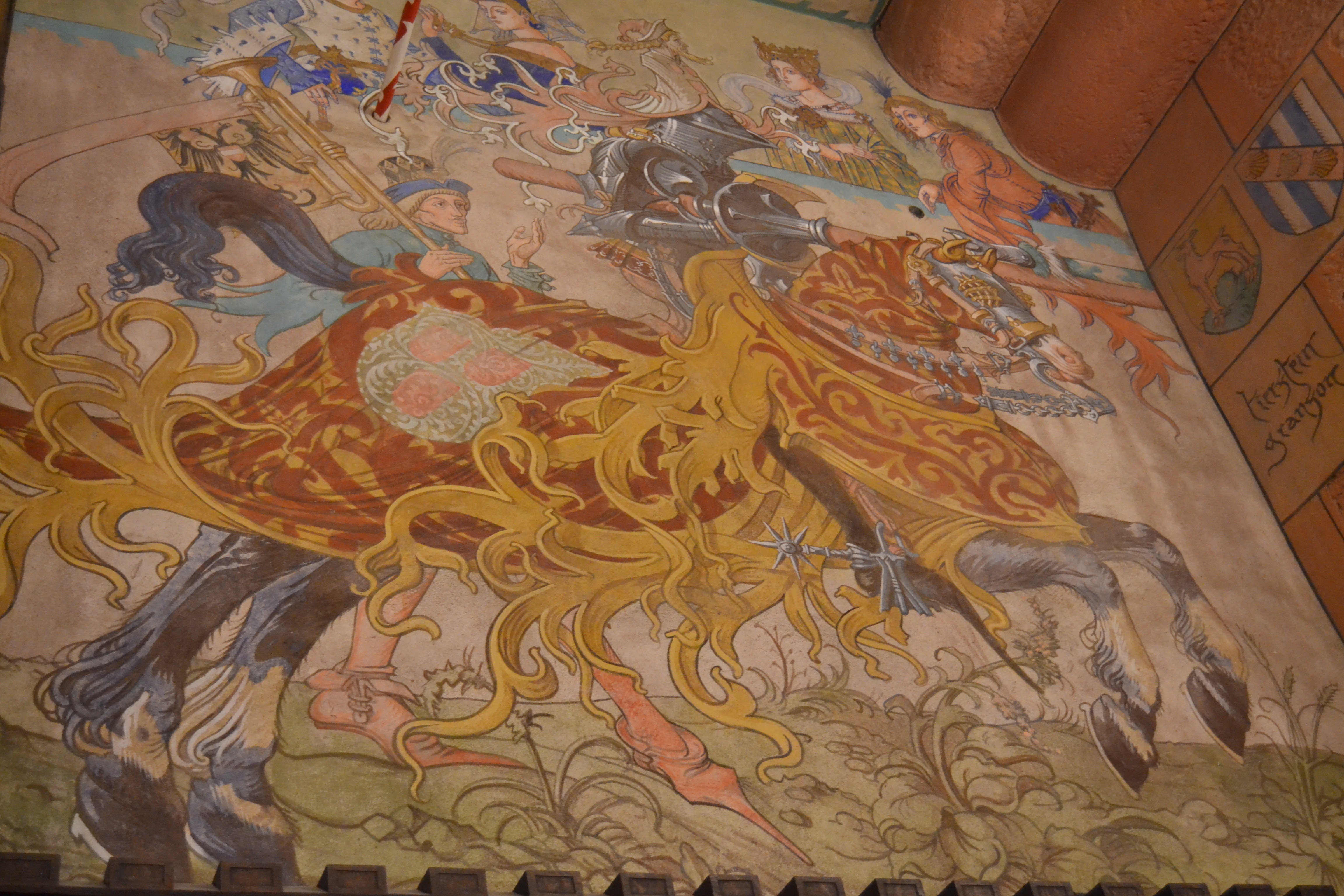 After touring Königsbourg, I found myself in the old city of Colmar. It reminded me of Freiburg, Germany quite a bit, perhaps because it's been annexed and consequently fought over by Germany and France a countless number of times over the years. Entering Colmar was a treat in itself because I got to drive past a replica of the Statue of Liberty. Apparently, Auguste Bartholdi was born and raised in Colmar and later constructed America's well-known monument on behalf of the French government.
Fun facts aside, I thought that Colmar was a charming city that you could easily spend a weekend visiting. The center of the city has a very old-town feel to it and the number of patisseries and chocolatiers alone made my head spin. Again, because I was only there for a day I couldn't go into any museums (argh!), but I would certainly visit again. And on a side note, perhaps my favorite shop I walked into was a nougat and spice bread shop with the absolute nicest owner! I was so confused about what he was selling because the bread was sitting out like wheels of cheese would be, and I just watched him shave off slices of this bread for customers. I really wish I had a picture of them, so unfortunately for you you'll have to settle for my terrible explanation instead.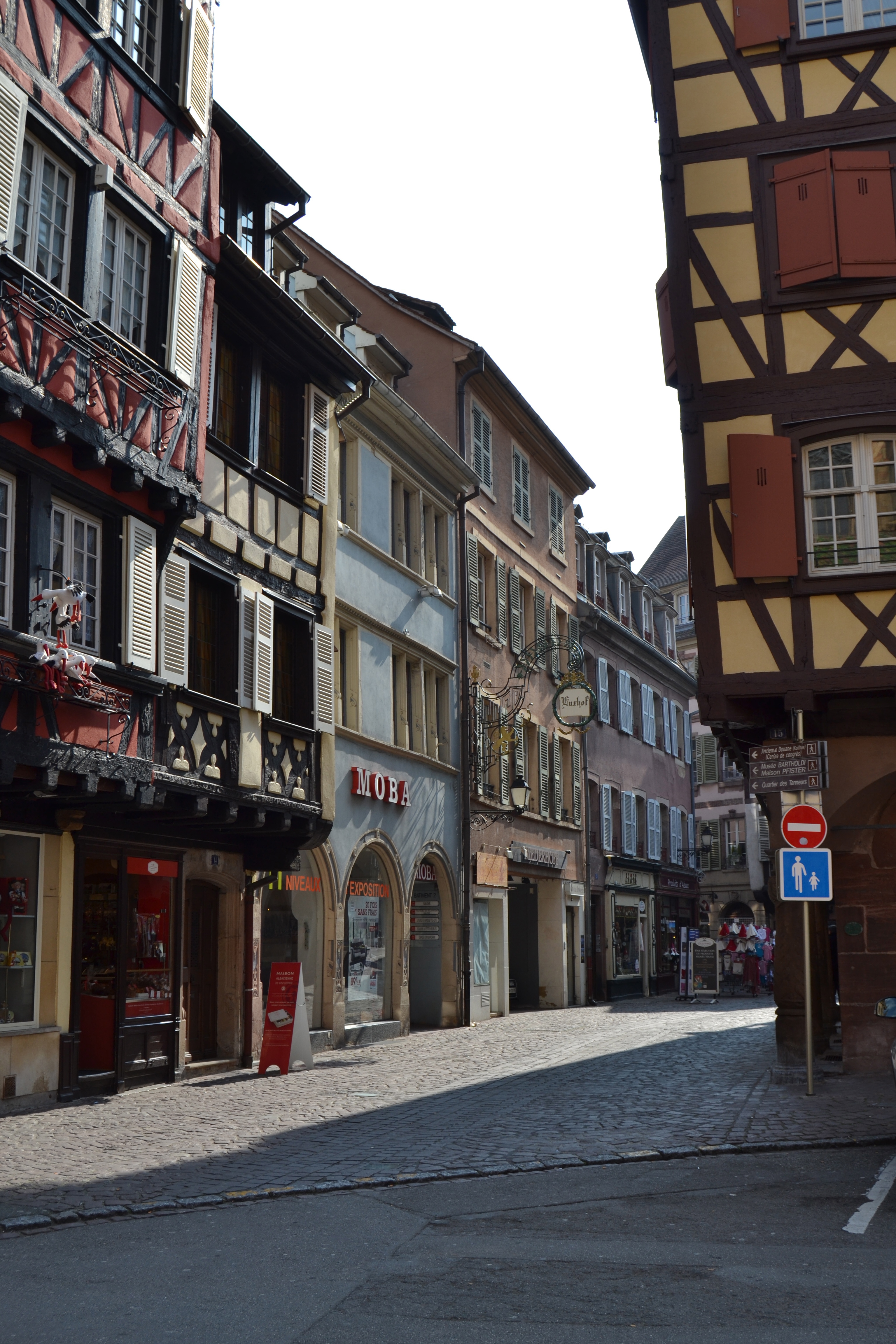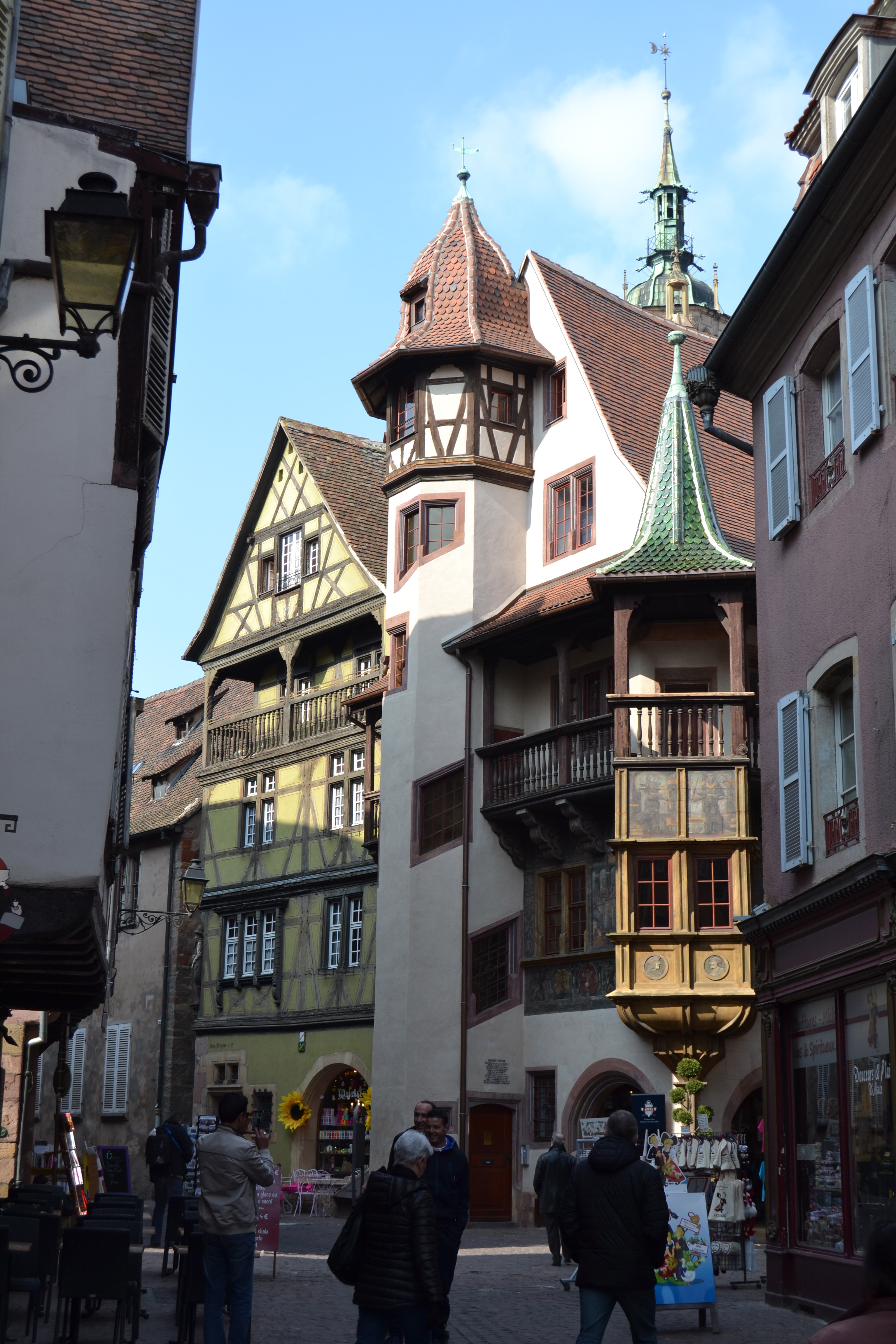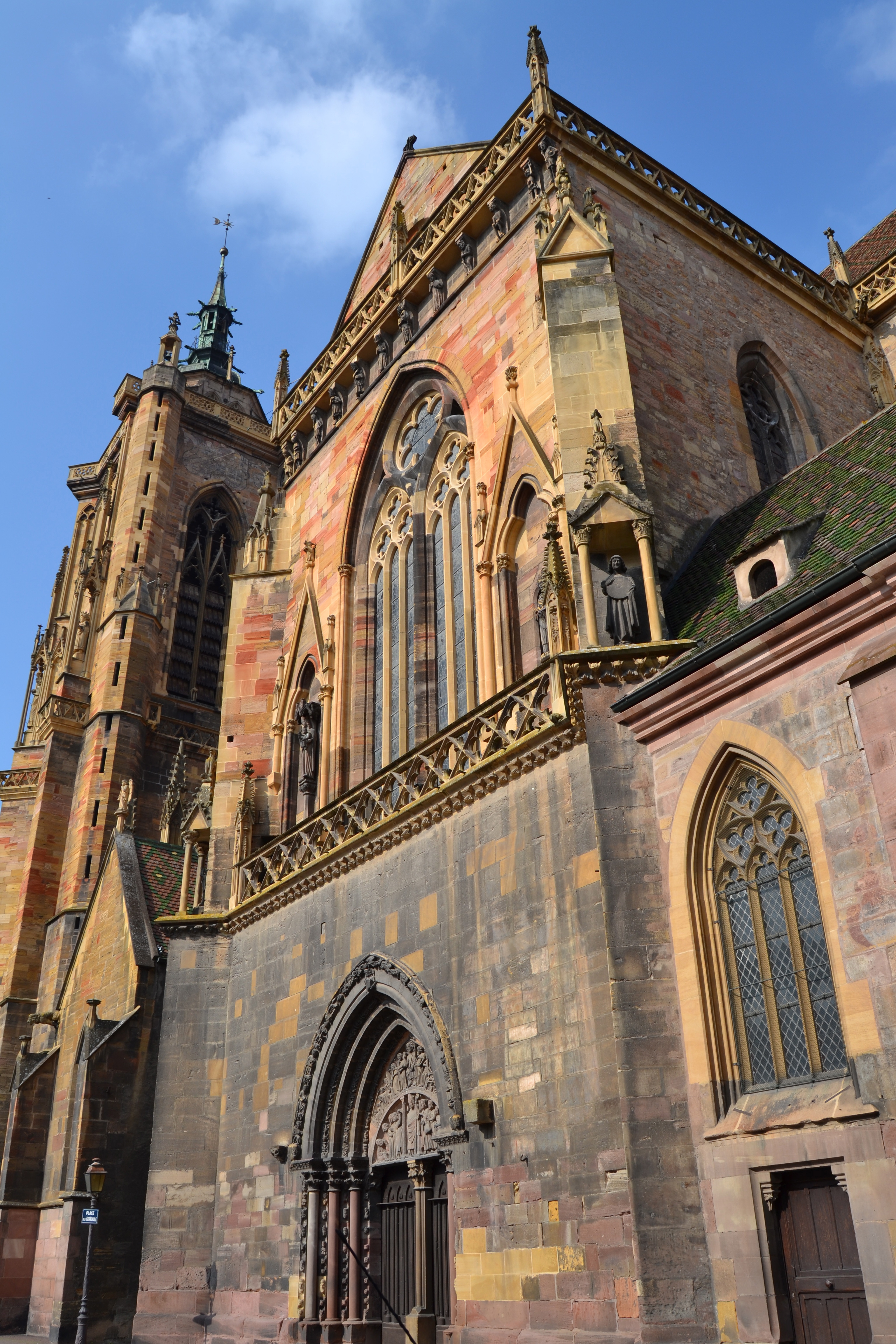 The two pictures above illustrate perfectly why Colmar is known as "La Petite Venise." I even saw a gondola pass under the bridge I was standing on! Seeing the canals here gave me jitters when I thought about my next adventure: my three week trip across Switzerland and Italy! I'll be visiting Zurich, Rome, Florence, Venice, and Milan and will have 5-6 days in each city. Leave me a comment below letting me know if you've visited any of these places and if there's anything in particular I should eat/see/do. And as always, let me know your thoughts on Colmar!
Signing off,
Claire
PS. Don't forget to like my Facebook page and follow me on Bloglovin' if you haven't already!