Need to soak up some Vitamin D this winter? Here are the top reasons you should visit beautiful Mallorca, Spain in the winter.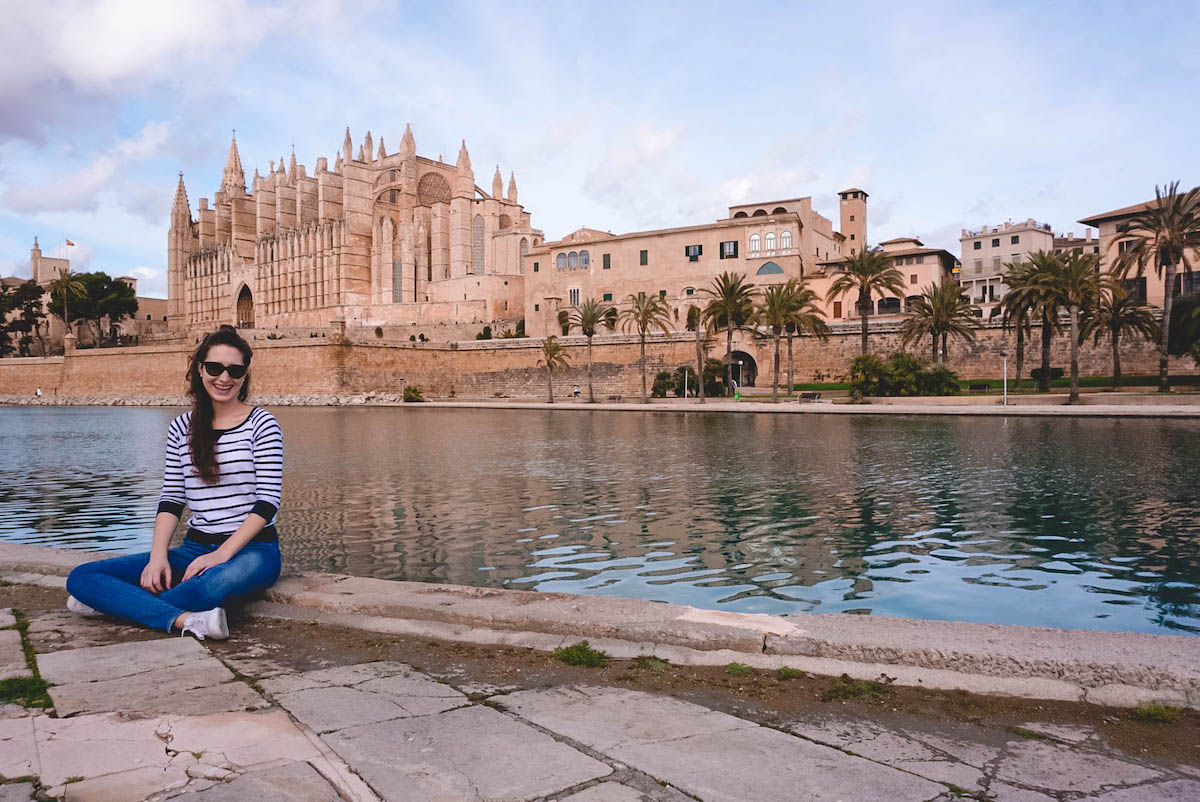 If you're following me on Instagram, you'll already know I visited Mallorca last week with my friend, Grace. We planned our trip rather at the last-minute — Grace wound up having the week off work, and since I freelance I can travel easily. When we first began planning a trip together, we were stumped for where to go. We knew we wanted to travel somewhere sunny, somewhere fairly cheap, and somewhere warmer than Berlin. I asked my Berlin friends where they recommend escaping to in bleak January, and my friend Alice recommend the winning destination: Mallorca, Spain.
A quick Google search confirmed that Mallorca ticked all the boxes for our winter adventure, and then some. Although Grace and I created a rough itinerary for our stay on this Spanish island, we weren't too concerned with the details and figured we would make plans as we went along. In the end, our trip to Mallorca wound up being the perfect winter getaway and we were both loathe to leave the stunning island. We both came away feeling incredibly refreshed and are tempted to return here in the summer when it's warm enough to swim in the ocean.
In fact, that was the only downside of visiting Mallorca in the winter — it was too cool to take a dip in the water. But besides that, visiting Mallorca in the winter is amazing. If you're considering visiting this beautiful island during the shoulder season, I say go for it. Not convinced? Here are the top reasons to visit Mallorca, Spain in the winter.
You'll Save Money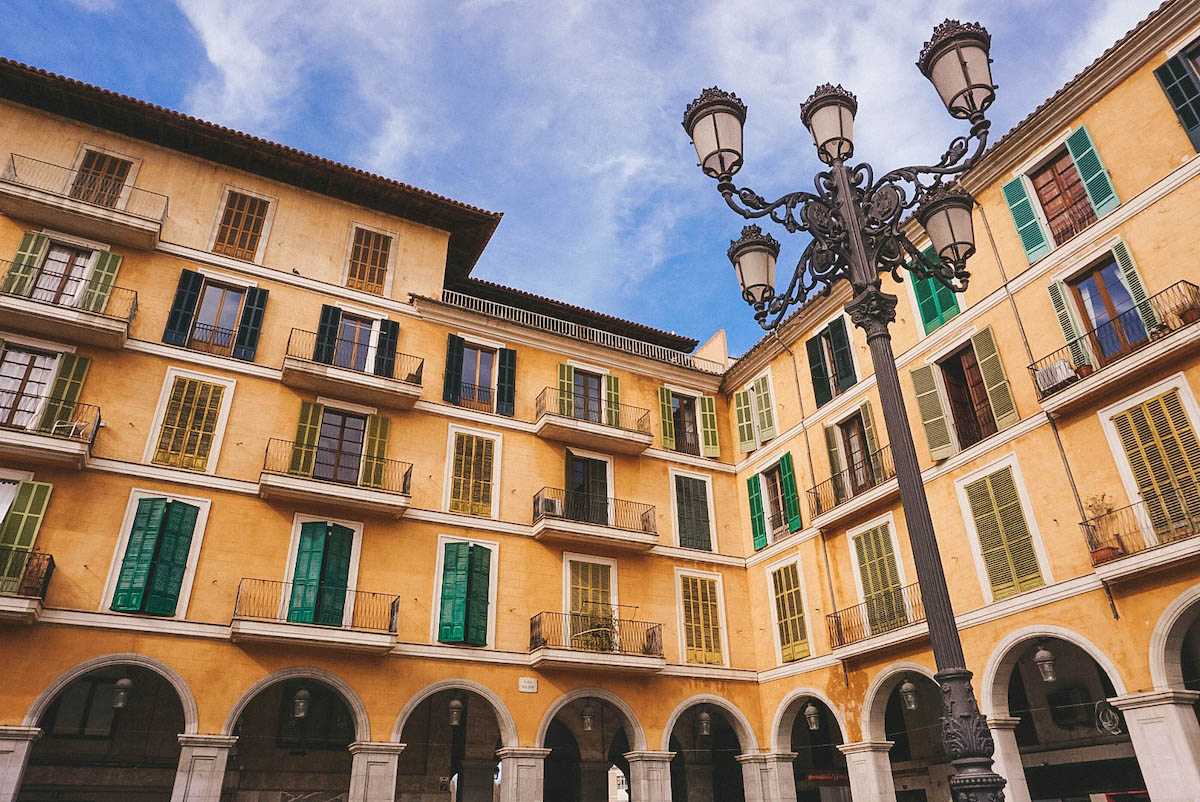 I wouldn't go so far as to say Mallorca is a cheap destination in the winter, but it's definitely budget-friendly. Grace and I scored an incredible AirBNB with a view of the water for roughly $400 total, and we paid just $100 for our rental car (keep in mind that we were there for seven whole days!). If you're on a tighter budget like we were, you can save even more money by eating some meals at your AirBNB throughout your stay. Otherwise, there are tons of reasonably priced bakeries and cafes on the island. Although I'd love to see Mallorca in the summer, I'm so glad we visited in the winter because we didn't have to pick and choose where we ate or what activities we did. It was cheap enough that we could do everything on our itinerary without worrying about going over budget. Win-win!
You'll Miss the Crowds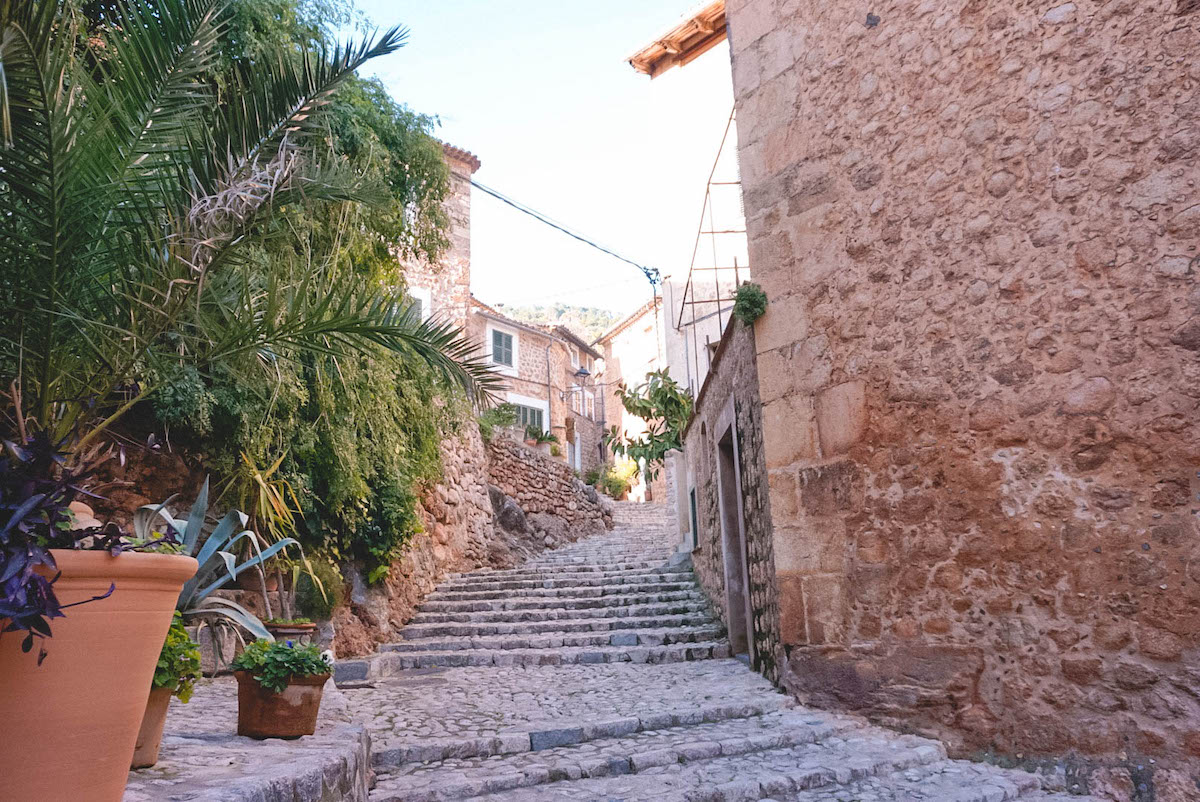 The main reason you should visit Mallorca in the winter is to avoid the crowds. We spoke to a few locals while during our stay, and each one confirmed that the island is chock-full of tourists during the summer. Mallorca is peppered with quaint villages; in the winter, they're beautifully sleepy and there are alley cats sunning themselves in every available patch of sunshine. In the summer, I worry that the picturesque villages with their narrow streets and rolling hills would be more stressful than peaceful. Parking in the villages is minimal, and the alleys would be filled with visitors. All in all, I fear the charm of the quiet villages would be diminished. I'm sure the island roads would be clogged with beach-goers as well, which would make scooting around the island in your tiny rental car more difficult. 
You'll Have Perfect Hiking Weather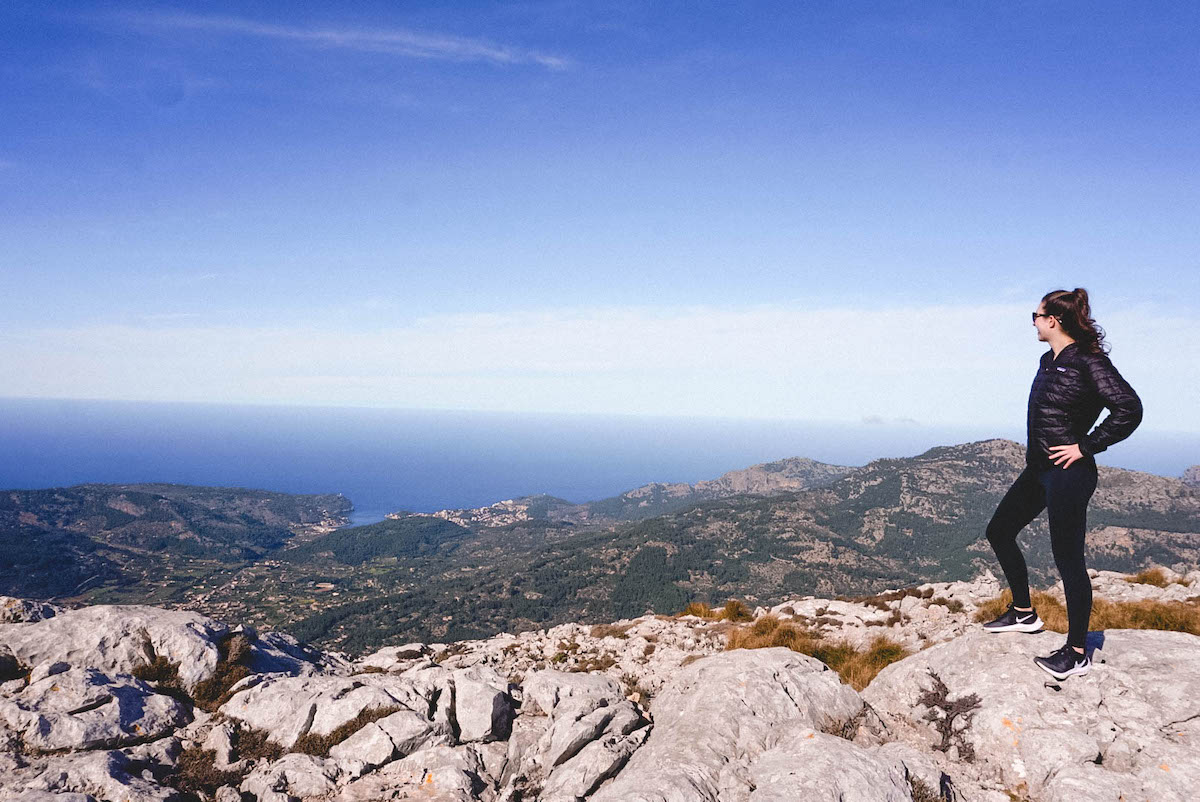 One unexpected perk of visiting Mallorca in the winter is that the weather is ideal for hiking. Before landing in Mallorca, Grace and I didn't realize just how many hiking trails there are all over the island. We only packed one hiking-appropriate outfit apiece, and we both wish we'd brought more hiking gear with us. A quick Google search will bring up lots of hiking trails, but I recommend starting your search with Binairaix, Deia, and St. Elm. No matter your fitness level, there's bound to be a hike for you on the island. We visited Mallorca the last week of January and it was 60 degrees and sunny every day. It was cool enough that we felt comfortable tackling longer hikes (4+ hours), but warm enough that we could shed our layers as each hike intensified.  
You'll Still Have Lots of Sunshine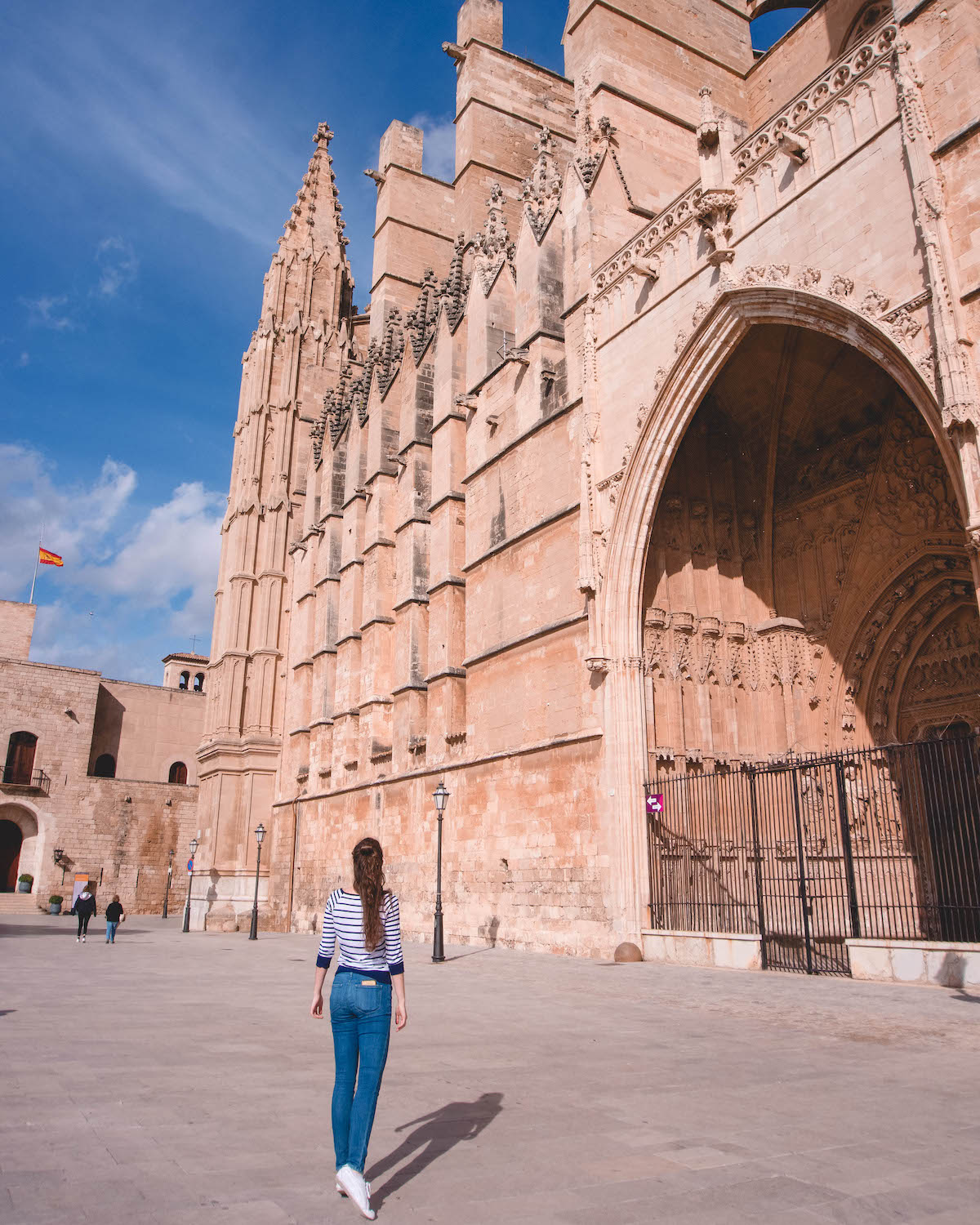 Yes, the weather in Mallorca can be unpredictable in the winter. But for the most part it's sunny and warm enough for jeans and a light jacket — i.e. perfect relaxation weather. If you're someone who's mood is affected by endless gray winter days, Mallorca is a must. While it's not warm enough for the beach, the weather is certainly pleasant enough for exploring the island on foot. Think: lazy morning coffee breaks in a village square, walks along the beach with your toes in the chilly water, window shopping in Palma, and mini road trips to the coast to admire the sea views. The temperature won't be what it is in the summertime, but you'll still have ample opportunity to soak up some Vitamin D!
You'll Have a More Relaxed Vacation
If I had to sum up our visit to Mallorca in the winter in one word, it'd be: relaxing. Most stores and cafes don't open until 10am or later, the roads outside of Palma are virtually empty, and there are no long lines for anything, anywhere. After our first day on the island, we realized there was no point to rush out of bed in the morning — why bother when everything is still closed? Instead, we slept in late every day, enjoyed a leisurely breakfast in our AirBNB, then hopped in the car with a loose idea of what we wanted to see that day. I truly don't think I've ever been on such a relaxing vacation. We often lost track of what day of the week it was, which I think shows how chill our trip was. But despite how relaxed our pace was, we managed to see so much on the island! We got a proper taste of Mallorca and wouldn't change a single thing about our trip.
Tell me: Would you rather go hiking or lay out on the beach?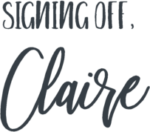 More posts you'll love:
Save this post to Pinterest!