Best known for being the birthplace of Johannes Gutenberg, this historic city on the Rhine River is now the wine capital of Germany. Here are the best things to do in Mainz, Germany in one day!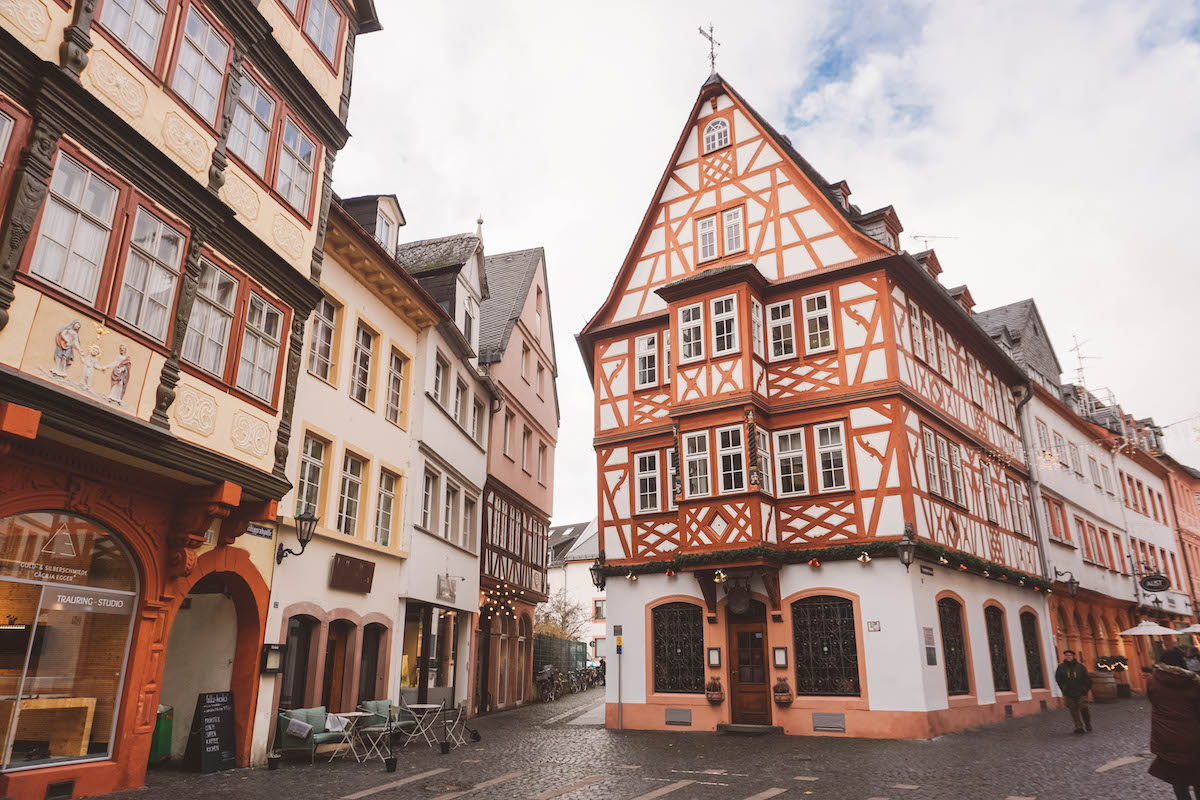 What is Mainz famous for? Well, many things! But its most famous son was Johannes Gutenberg, who invented the printing press with movable type in this very city in 1440.
However, Gutenberg's revolutionary invention is just one of many important chapters in Mainz's history. Mainz was first settled by the Romans, and they remained here until roughly 451 CE. In 1118, the city of Mainz gained the rights to self-government.
Throughout the centuries, the city has been occupied by the Romans, French, Swedes, Prussians, and is now part of modern-day Germany. And like many German cities, Mainz was all but leveled during WWII bombing raids and then rapidly rebuilt.
Today Mainz is a major media hub and is also considered to be the wine capital of Germany (although to be honest I'm not sure how high of praise that is since German wine doesn't have much of a reputation!).
I took a day trip to Mainz while staying in Heidelberg during Christmas market season. Although one day in Mainz isn't enough to see every little thing, I was able to explore the majority of the city on foot without problem. This post will share the best things to do in Mainz, Germany as well as answer some FAQs. If Mainz isn't on your bucket list yet, it will be soon!
The Best Things to Do in Mainz, Germany
I visited the following Mainz tourist attractions in a single day without feeling rushed whatsoever. The inner city is easy to navigate on foot (I recommend stopping by the tourist information center to get a map first!), and the Old Town is within walking distance of the main train station.
1. St. Martin's Cathedral (Dom St. Martin)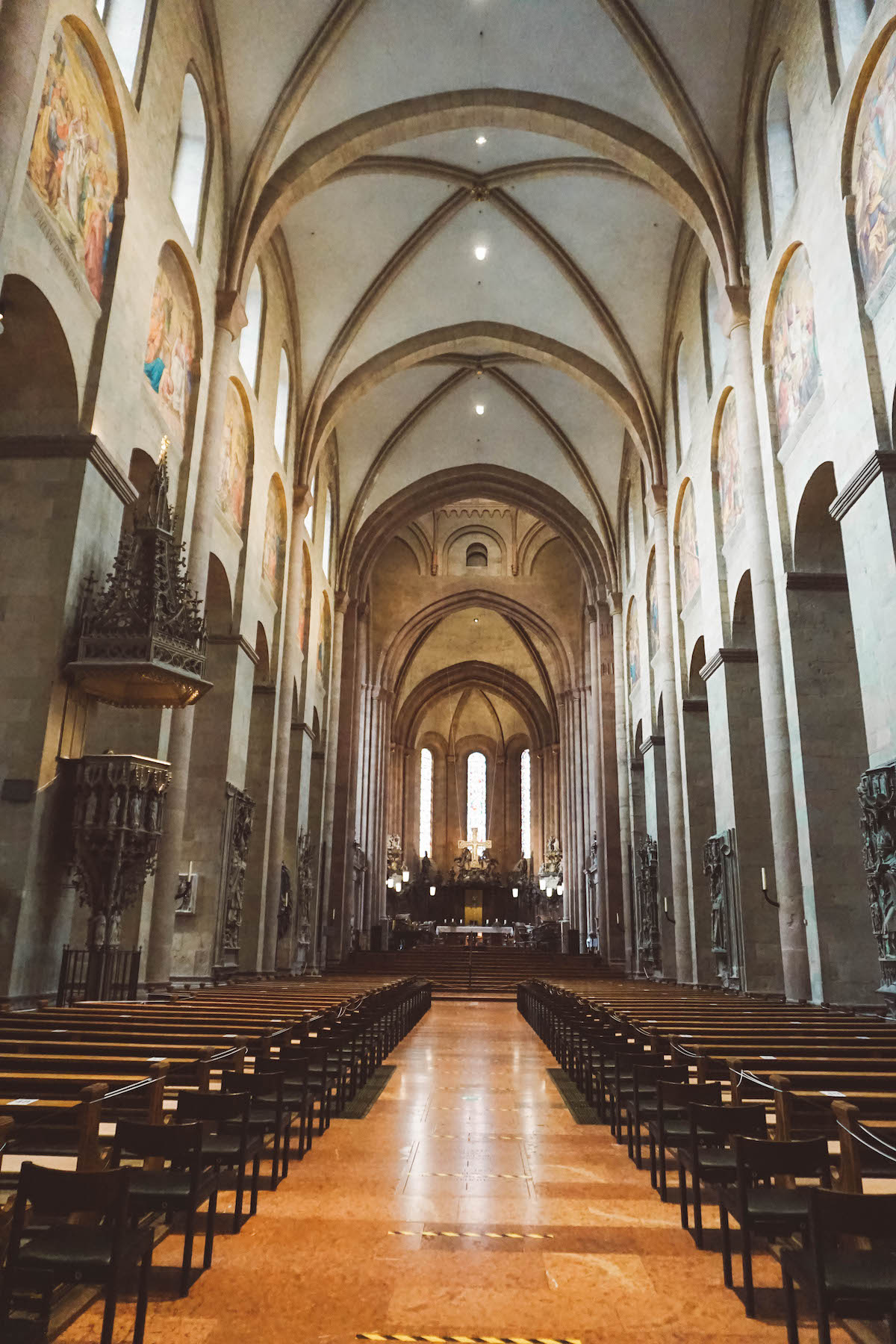 The Mainz Cathedral was built between 975 and 1009 CE. For such an old church, I'm sure it comes as no surprise to hear that it's been destroyed and rebuilt many times over the centuries.
During the Middle Ages, the Mainz Cathedral was a big deal. The Archbishop of Mainz had the sole right to crown German Monarchs, and six monarchs were crowned on this very spot.
The Late Gothic cloisters are a main feature of the cathedral, as are the massive tombs of the archbishops. The interior of the cathedral didn't impress me as much as the exterior, but it's still one of Mainz's top attractions and I recommend going inside since it's the heart of the city center.
Tip: You can also pay to visit the Cathedral Museum, which is located right next to the cathedral itself. Unfortunately, it was closed on the day I visited so I can't speak to the quality or contents of the museum.
2. Main Square (Markt)
Whether you're in Mainz for one day or many, it's impossible to miss Markt (main square) during your explorations of the city center. The picturesque Markt is in front of the Mainz cathedral.
A weekly market is held here three times per week (Tuesdays, Fridays, and Saturdays from 7am to 2pm). You'll find produce, breads, and meats galore, so be sure to bring cash to buy some goodies. Weekly markets in Germany are a feast for the senses, so you don't want to miss this!
Tip: The Mainz Christmas market takes place at the Markt in December. It was my favorite Christmas market that I visited last year, and I recommend it to all of my friends!
3. Gutenberg Museum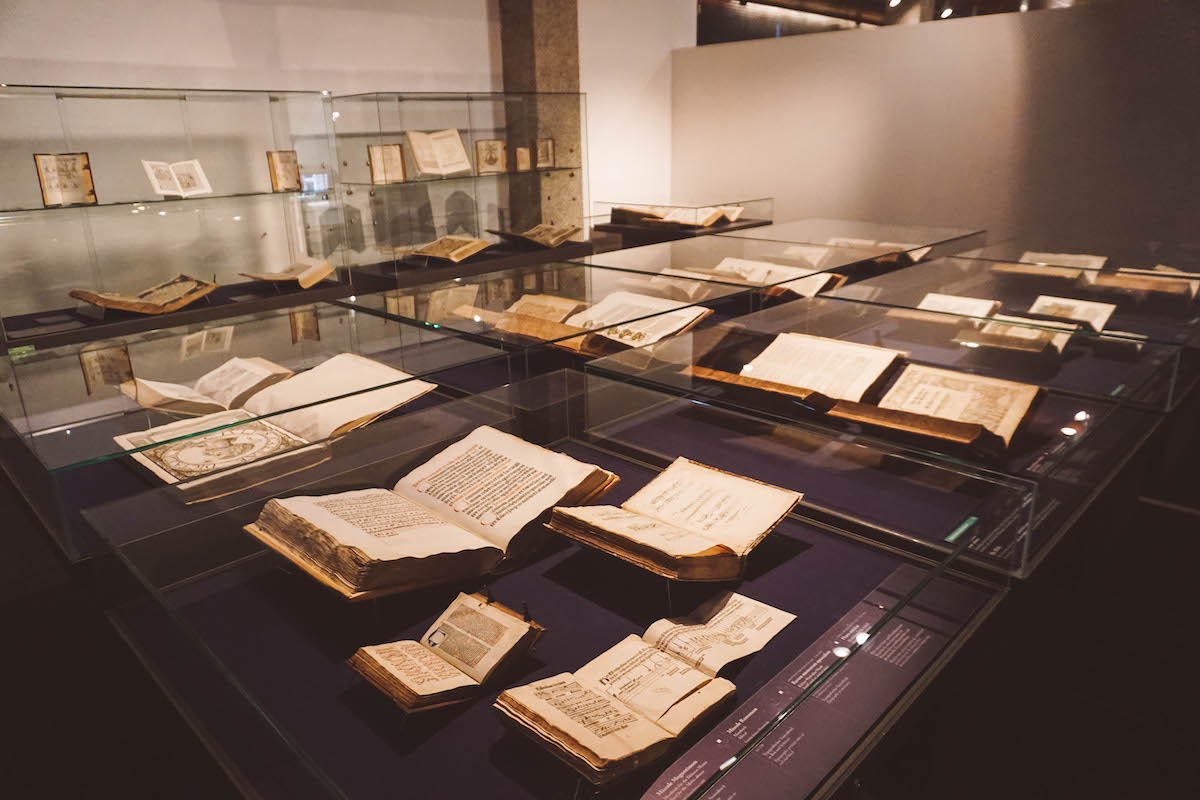 Bookworms will love the Gutenberg Museum in Mainz! This compact museum walks you through the history of books and printing, with an emphasis on Johannes Gutenberg's legacy and work.
The star attraction of the museum are the two original Gutenberg bibles, which are sealed inside a massive vault and watched by a security guard. The museum is primarily a collection of old books, manuscripts, and printing presses — all of which were lovely to look at, but the accompanying text was quite dry to read (and it was all in German!). But the Gutenberg Bibles … they are works of art in every sense of the word!
There are only 48 Gutenberg bibles left in the world, so definitely take your time examining the two (!!) in the Gutenberg Museum. It's unlikely that you'll see another for a long time!
Tip: The Gutenberg Museum is mostly in German, but you can download an audio guide to your smartphone for a couple Euros. Also note that this is a small museum; it took me about 90 minutes to go through.
4. Old Town (Altstadt)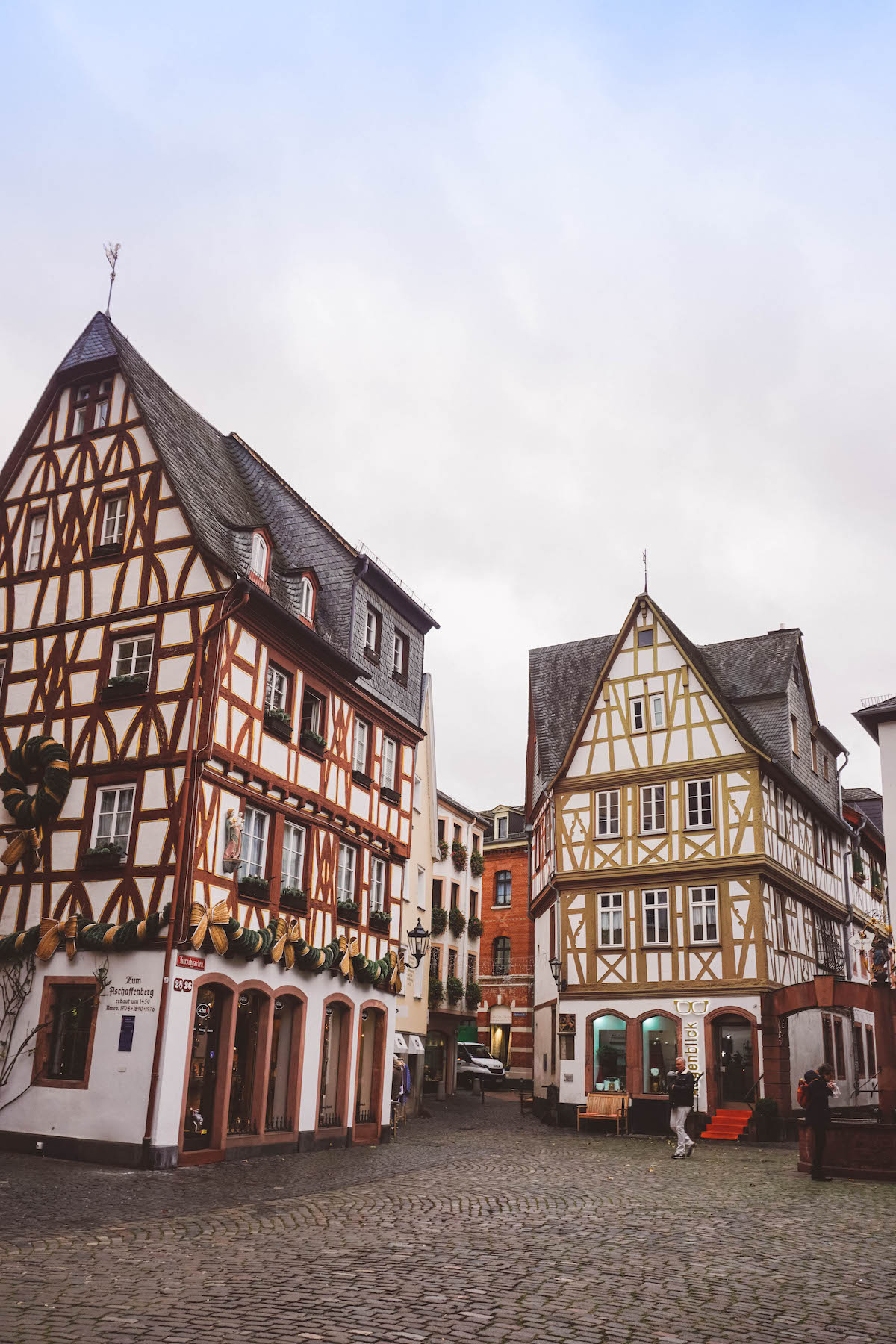 The Old Town is hands down one of the BEST things to see in Mainz, Germany. The Mainz Altstadt is sadly teeny tiny — it's just one street with a small square — but it's one of the prettiest Old Town's I've visited! If you like half-timbered houses, Mainz will be your new favorite city.
The Kirschgarten (pictured above) is a gorgeous square where the oldest half-timbered house in Mainz is located. It dates back to the 15th century! Unfortunately you can't go inside as it's now a dentist's office.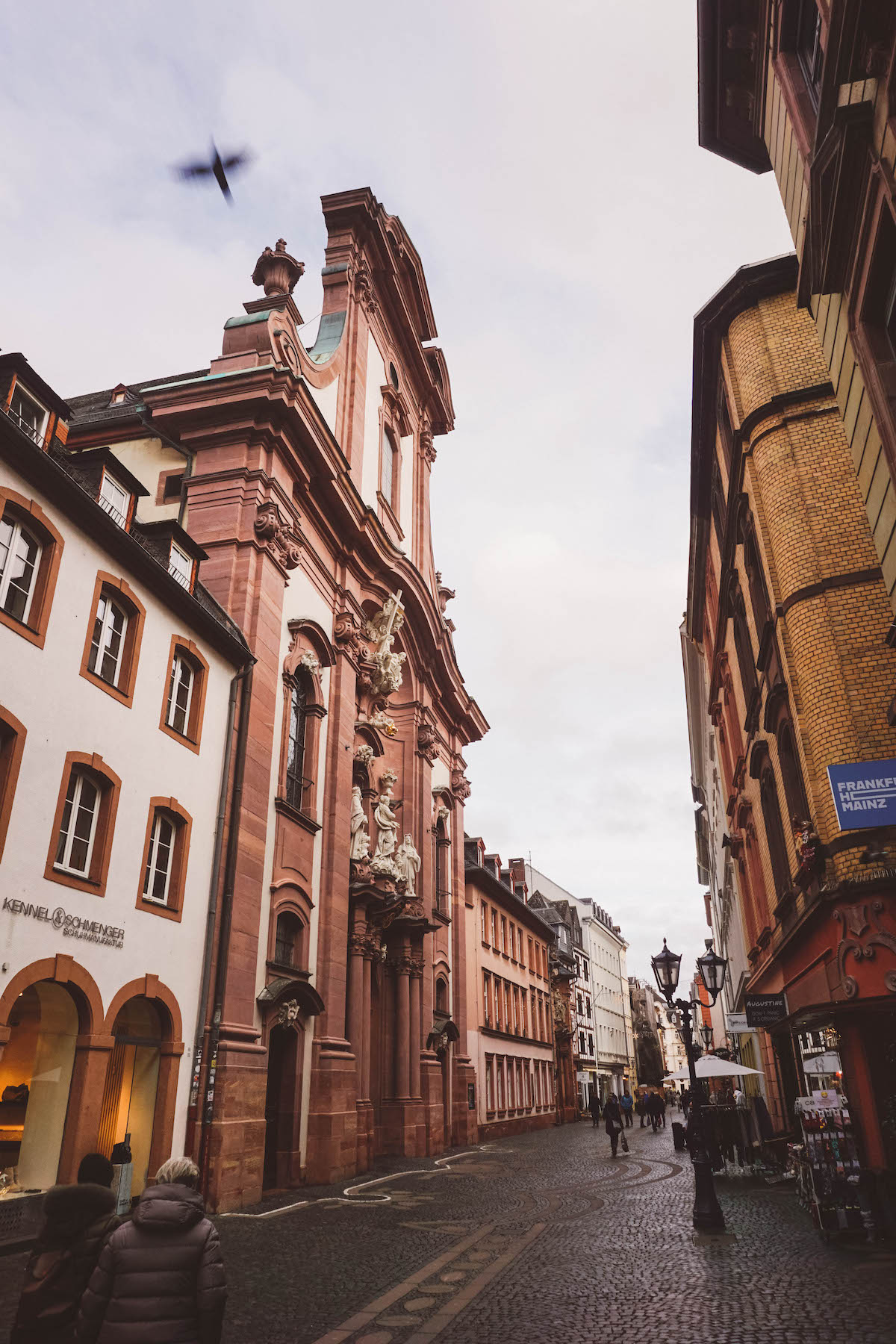 In addition to the many boutiques and cafes within the Old Town, be sure to pop into the Augustinerkirche (pictured above). It was built in the late 1700s in the Baroque style and is currently a seminary. I didn't see the Augustinerkirche listed on any other Mainz guides, which surprised me since it's such a beautiful church!
5. St. Stephan's Church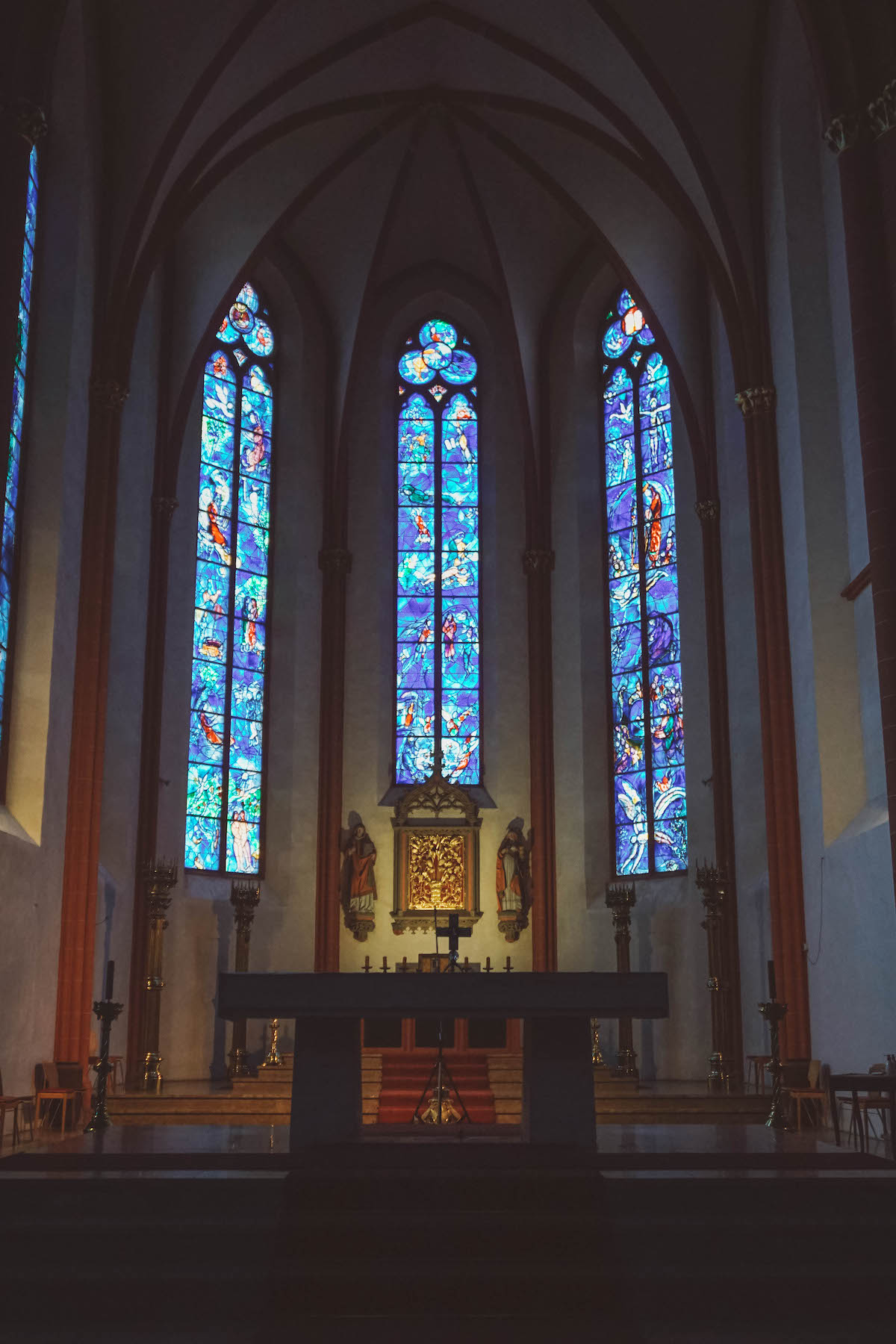 I visited Mainz in December, and it just so happened to be snowing the afternoon I walked to St. Stephan's Church. The church rests on a hill, and there's an iron lamppost in the front courtyard. The view from the courtyard isn't far-reaching but it's still picturesque, and on that snowy day it felt like I was walking through the portal to Narnia as I approached the lamppost.
The interior of St. Stephan's isn't spectacular — with one major exception. The church is surrounded by blue stained glass windows! They were created by the Jewish artist Marc Chagall in the 1970s. He made them as a means of illustrating the Jewish-Christian bond, and they're without a doubt the highlight of St. Stephan's.
6. Christmas Market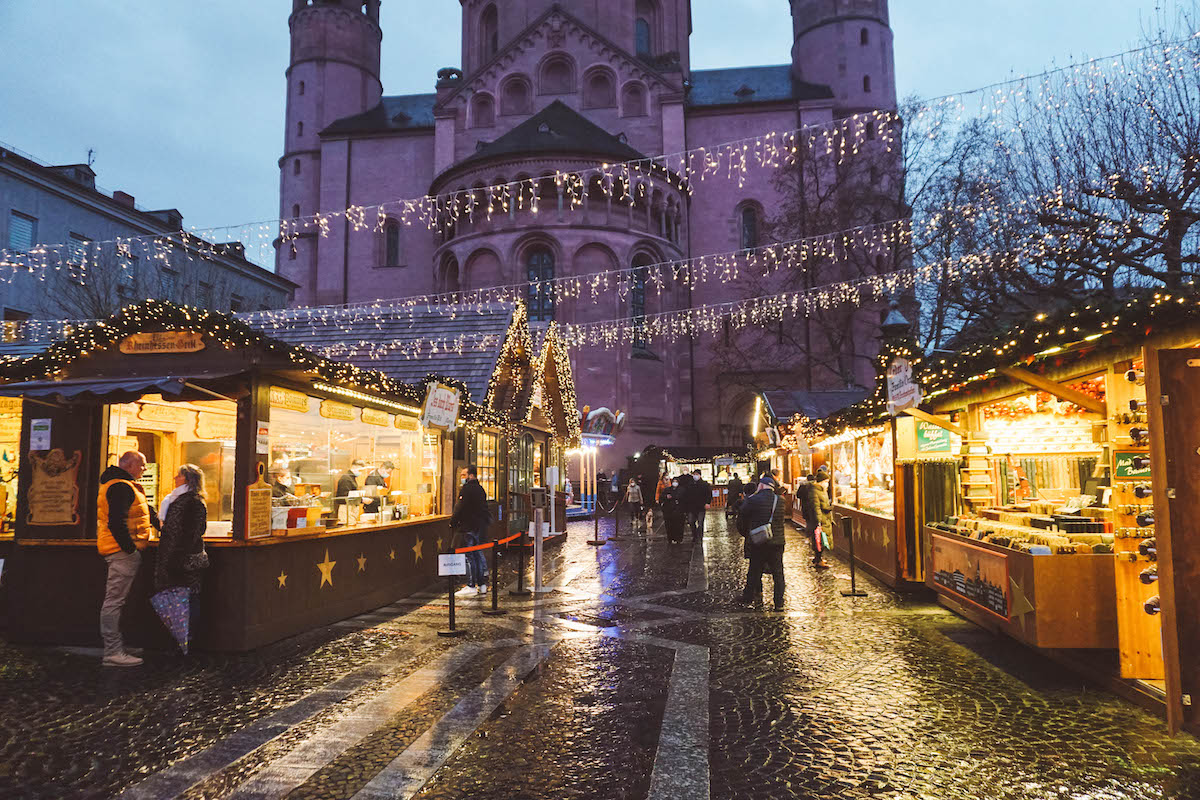 The Mainz Christmas market runs from the end of November through December and takes place in front of the cathedral. The quality of goods for sale here is incredibly high, and the atmosphere was one of the best I experienced during my holiday travels. I have an entire guide to the Mainz Christmas market on my blog, so check that out for my recommendations and plenty of pictures!
Even More Things to Do in Mainz!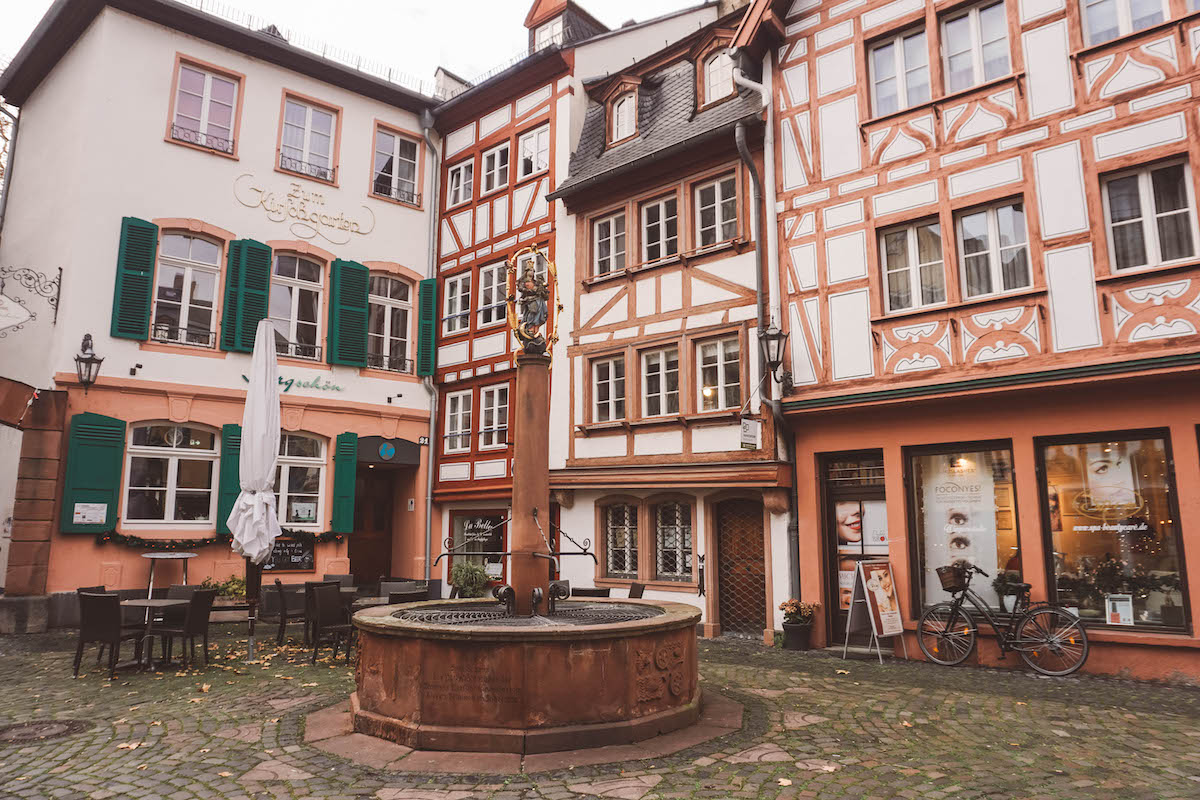 The list of Mainz tourist attractions I've shared above will keep you busy for a whole day and give you time to enjoy a leisurely lunch and / or afternoon coffee (when in Europe, right?). Other things to do in Mainz that I haven't personally experienced but have heard good things about include:
Kunsthalle (Art Hall) — Rotating contemporary art exhibitions.
Mainz State Museum (Landesmuseum Mainz) — One of Germany's oldest museums, with an art collection largely donated by Napoleon in 1803.
Museum of Natural History (Naturhistorisches Museum Mainz) — Specimen collection of animals and fossils.
Day Trips From Mainz, Germany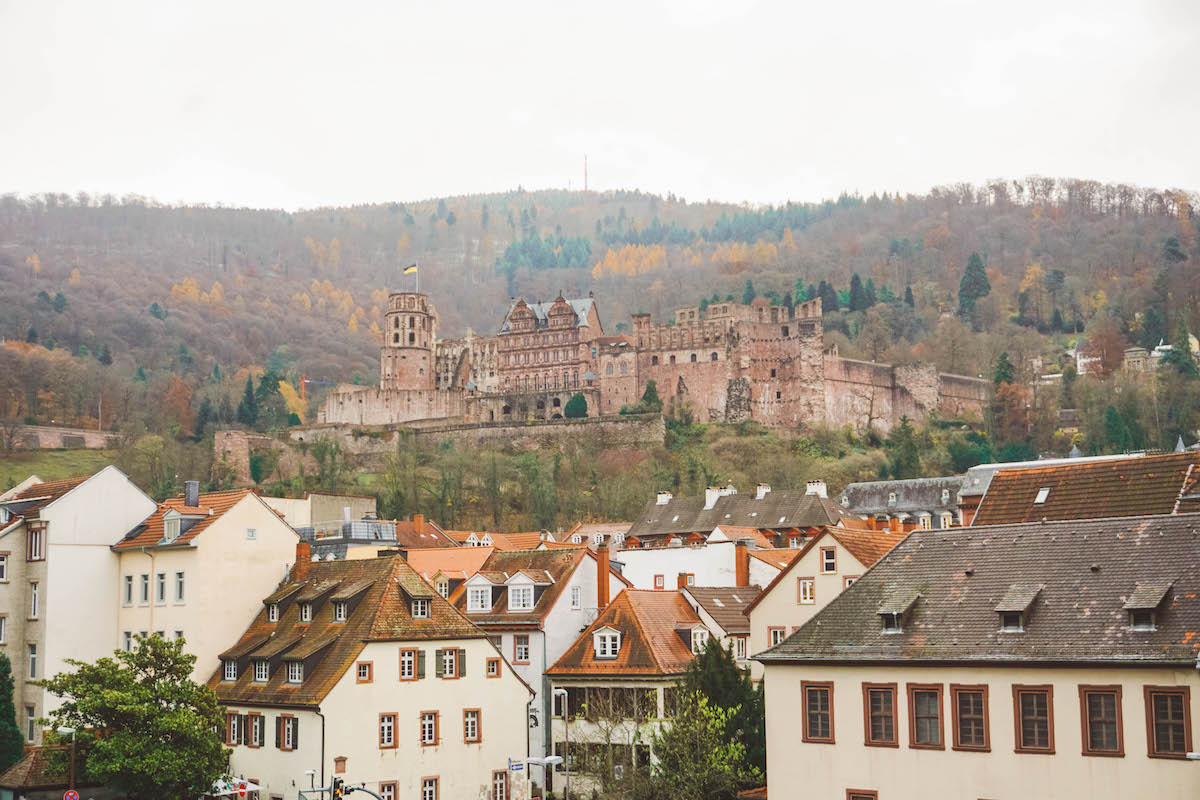 If you'll be in Mainz for more than one day, you'll definitely have time to take a day trip or two! Mainz is a small city, so you won't need much more than a day or day and a half to see the main sites.
Here are some day trips from Mainz I recommend:
Mannheim — The main attraction is the Baroque Palace. Only one wing is still open to the public, but it's an impressive building. The rest of the city is very industrial.
Heidelberg (pictured above) — A crumbling castle on a hill, the longest pedestrian street in Germany, and a postcard-worthy Old Town. A must while you're in the area!
Frankfurt am Main — The only city in Germany with skyscrapers. It's much more modern than other German cities and has a totally unique vibe.
Bonn — Former capital of West Germany and a political hot spot to this day. There's a good amount to do and see in Bonn, but a day trip will give you a good taste of the city.
Is One Day in Mainz Enough Time?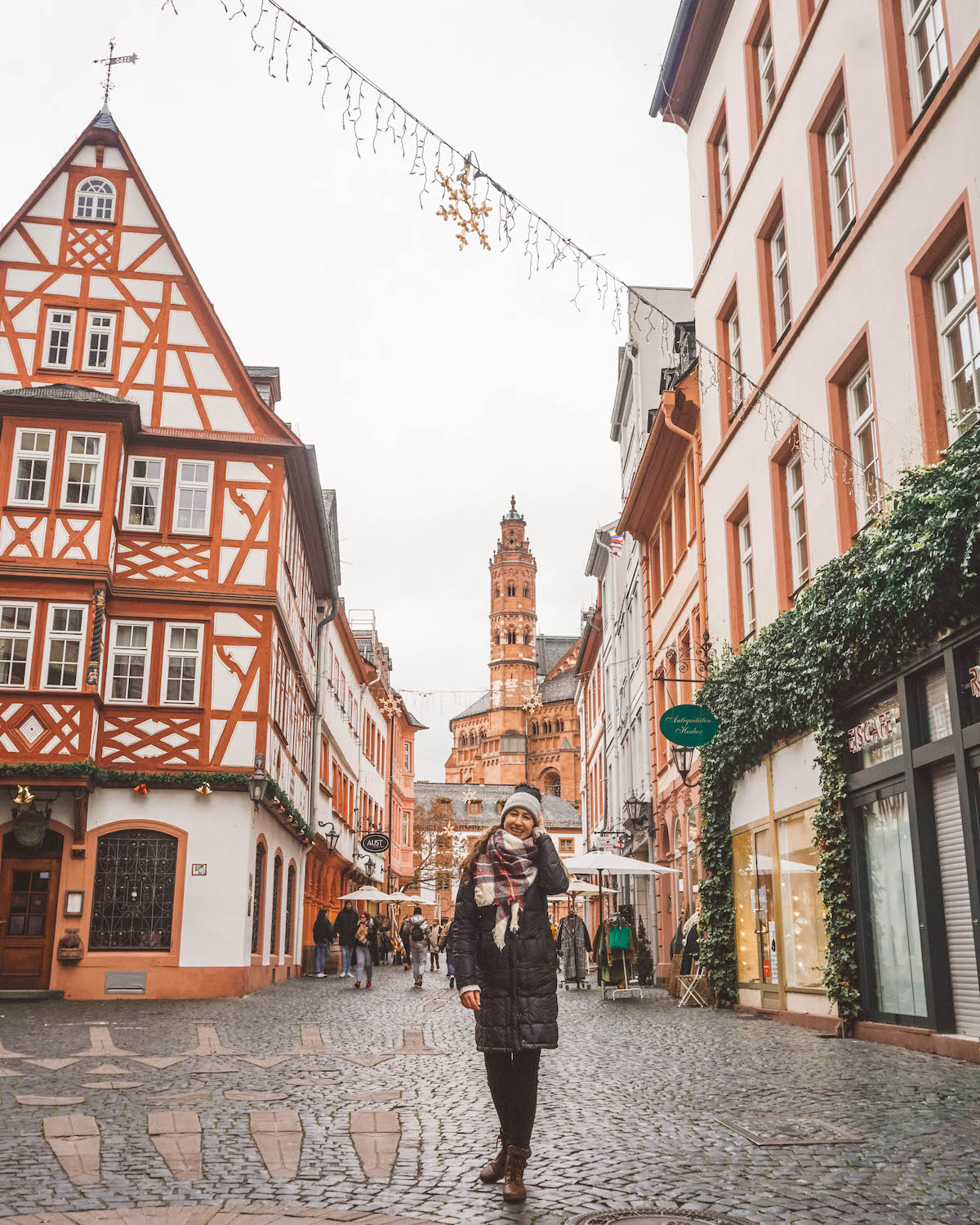 For me, one day in Mainz was plenty of time to see the main attractions. Obviously I couldn't go into every single museum and church, but I felt like I was able to explore the bulk of the city center on foot. For reference, I arrived in Mainz around 11am and left at 7pm.
If I hadn't visited during Christmas market season, I could have done more in Mainz, though! So one full day during a "normal" time of year would definitely have been enough to see the attractions in Mainz.
Oh, and Look for the Men in the Crosswalk Lights!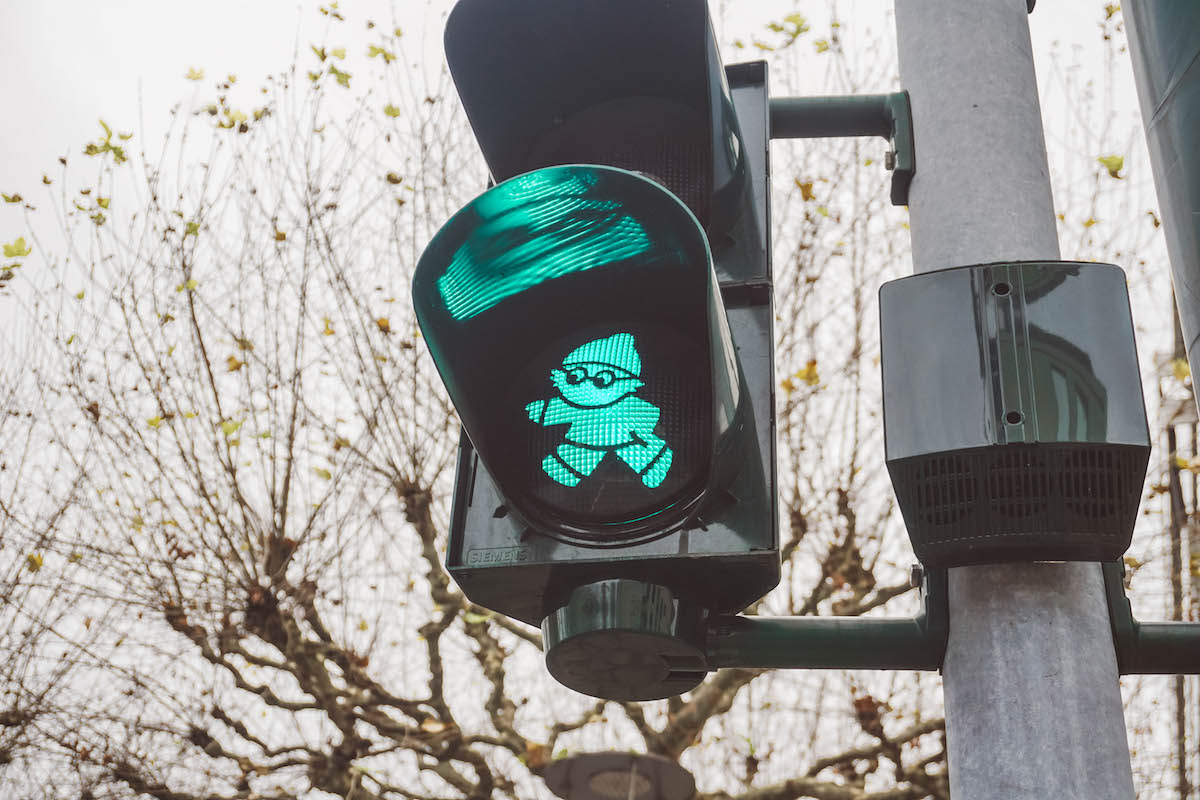 Before signing off, I wanted to mention one of the quirkier aspects of a visit to Mainz, Germany. When you cross the roads, take a good look at the crosswalk lights. There are tiny gnomes in them!
Those little gnomes are called Mainzelmännchen, which translates literally to little Mainz men. The name is a combination of the city, Mainz, and Heinzelmännchen, which are popular figures in local folklore.
The Mainzelmännchen are mascots for the German broadcast network ZDF, which has its headquarters in Mainz. Hence the gnomes in the crosswalk lights!
Auf Wiedersehen, Mainz!
If you're considering a day trip to Mainz, do it! I'm glad I visited during the holidays as the Mainz Christmas market was spectacular, but I imagine the city is a great day trip spot year-round. Drop me a comment below if you have any questions about visiting Mainz, Germany!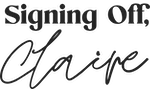 More Cities in Germany Worth Visiting: