Before visiting Copenhagen for the first time, make sure to read up on these travel tips first! Prepping for your trip will make it more enjoyable.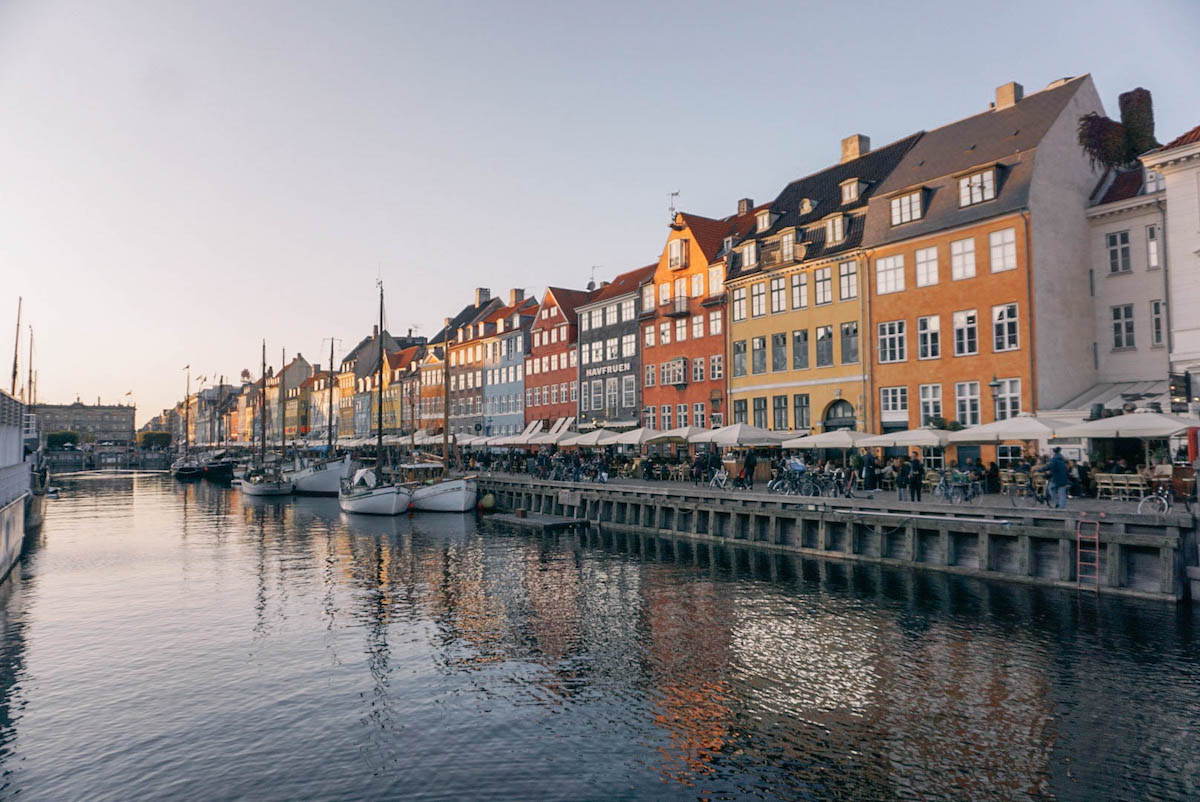 I'm a Type A person. I love deadlines, try to finish my work ahead of schedule, and like knowing what's happening when each day. Thanks to my Type A personality, I take trip planning very seriously. As soon as I've booked my flights, I'll create a doc that outlines what I've already paid for, what needs to be done next, and so on. I'll link to blog posts with recommendations I want to reference again, make notes of the activities I'm most interested in, and I'll even list back up activities in case the ones I'm most interested in don't pan out for whatever reason. Yeah, I go a little overboard with these things.
With all that said, you'd think I would've been on my Type A game when planning my trip to Copenhagen. I'd never been before and was so excited to take a proper break from my freelance work. And yet, somehow, I put off planning my entire trip until the last minute. So things I would've normally planned for — ordering the correct foreign currency from the bank, double-checking the weather forecast, you name it — fell to the wayside while I scrambled at the last minute to pack my suitcase and finish planning my itinerary.
Needless to say, there are a few key things I wish I'd known about Copenhagen before visiting. To ensure you don't make the same mistakes I did, I've popped the key things you need to know about Copenhagen below so you can easily reference these tips later on. Kudos to you for prepping for your trip better than I did!
Copenhagen Isn't a Weekend Destination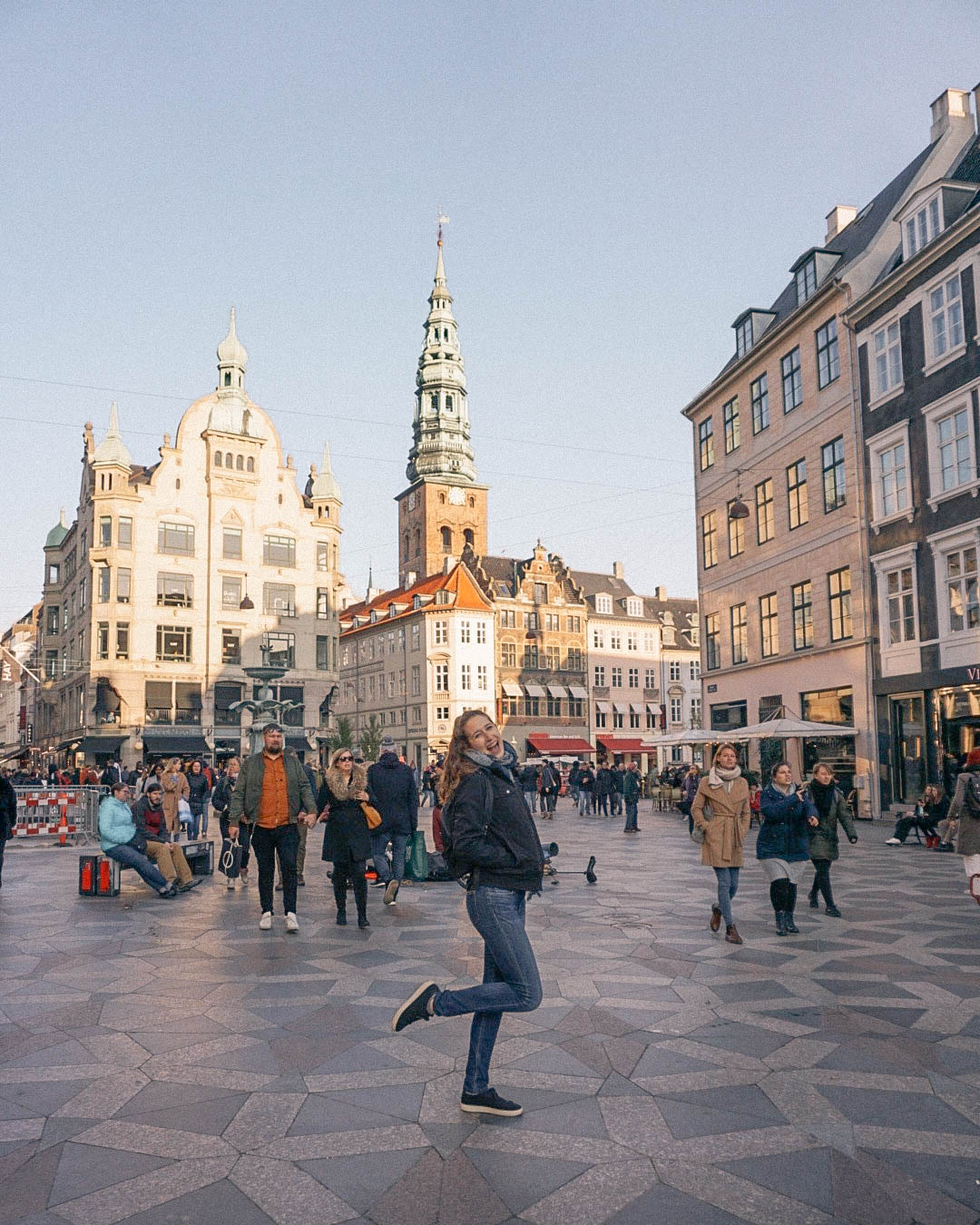 At least, you can't do and see everything in Copenhagen in a weekend if it's your first time visiting it. While prepping for this trip, I kept seeing Copenhagen weekend itineraries pop up or recommendations to spend just two or three days in the city. Personally, I don't think a weekend is enough time to spend in Copenhagen. You could definitely see the city center in a weekend, but while that area is arguably the prettiest in Copenhagen there's so much more to do and see elsewhere. Copenhagen is home to so many incredible museums, a huge botanic garden, food halls, and more. Plus, if you're only in Copenhagen for a mere weekend you won't have enough time to take day trips to neighboring towns. If possible, I highly recommend spending at least four or five full days in the city.
Denmark is on the Danish Kroner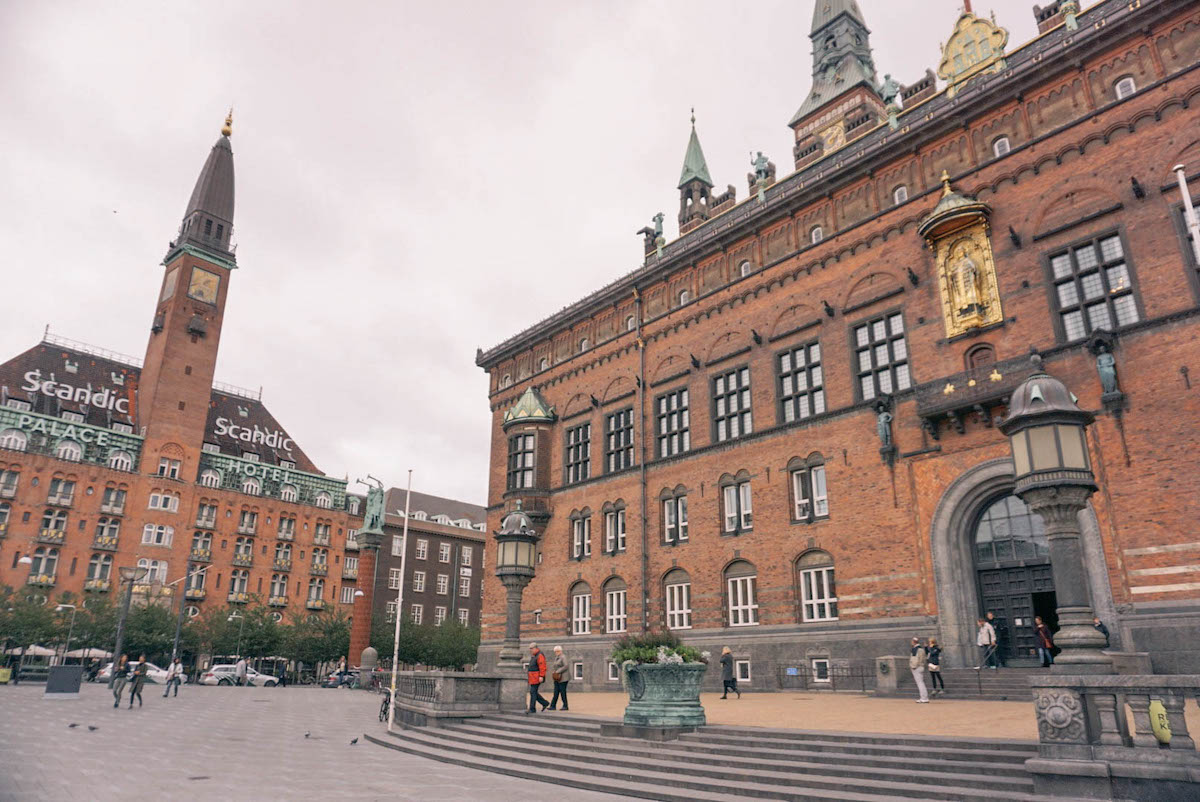 Despite the fact that I now live in Germany, I didn't realize Denmark isn't on the Euro even though it's in the European Union. When traveling to Copenhagen, you'll need to stock up on Danish kroner. Because Denmark is the only country that uses the Danish kroner, I doubt your bank will have the currency on hand. As such, you'll want to give yourself enough time to order Danish kroner before your trip. Also note that Sweden uses the Swedish krona and Norway uses the Norwegian kroner — although they have similar names to the Danish kroner, these are NOT the same currency. 
Everything Is Quite Pricey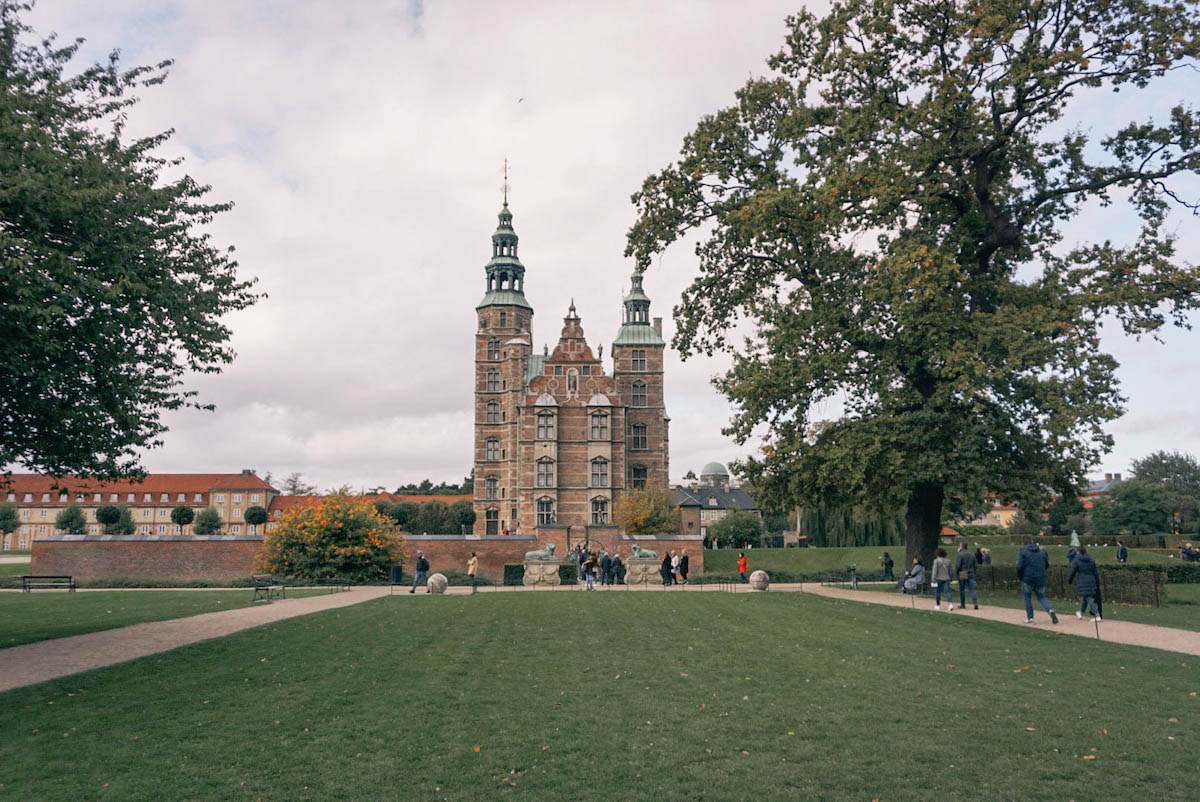 When I told my friends I'd be in Copenhagen for a week, most of them pulled a face and commented on how expensive it'd be. I though they were over exaggerating, but it turns out they weren't. If, like me, you're doubtful that Copenhagen will be "that expensive," let me tell you — Copenhagen is THAT expensive. I didn't think the museum admission fees were unreasonable, though, just the food. The museums I visited cost the equivalent of $10 to $20, but eating out for dinner every night was pretty much out of the question since I was trying to stick to a normal budget. I also thought the public transportation was quite expensive.
Moral of the story is: be prepared to shell out more money than you're used to. If you're on a tight budget, hit up a local supermarket and make breakfast for yourself each morning. I also bought a bunch of apples and packed a few in my backpack each day so I'd have those to snack on when I got hungry.
You Don't Need Much Cash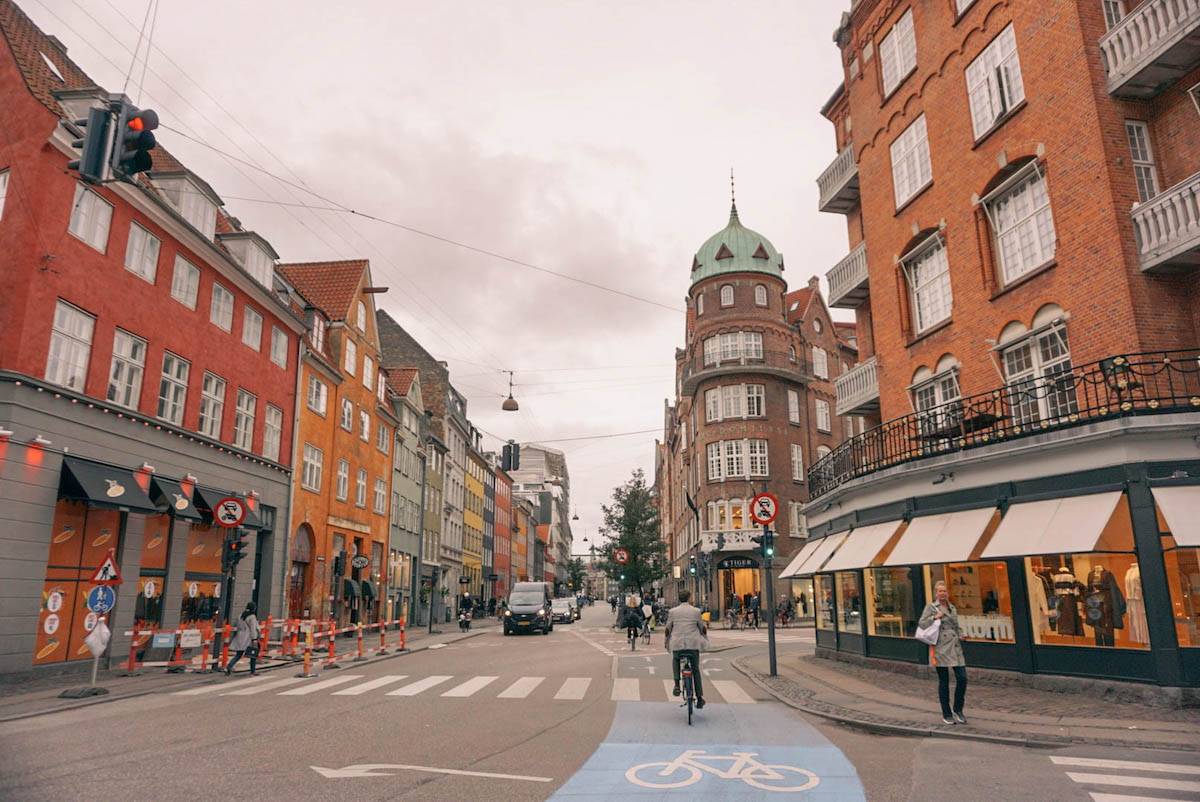 Like I said, I didn't realize Denmark was on the Danish kroner. And since I'm living in a new country and my bank does everything online (i.e. it has no brick and mortar stores), I wasn't sure how to get my hands on some foreign currency. So, I went to Copenhagen with a credit card and an ATM card with the hope that I could minimize the amount of cash I needed to withdraw and subsequently avoid foreign ATM fees. Guess how many times I had to pay with cash during my week in Copenhagen? Never! I used my credit card to pay for everything, even at local food stalls. If you don't have enough time to order Danish kroner from the bank and you have a credit card with no foreign transaction fees, use it! It'll be easier to keep track of your expenses and you'll save so much room in your wallet (the Danish kroner coins are giant).
The City Center is Easily Walkable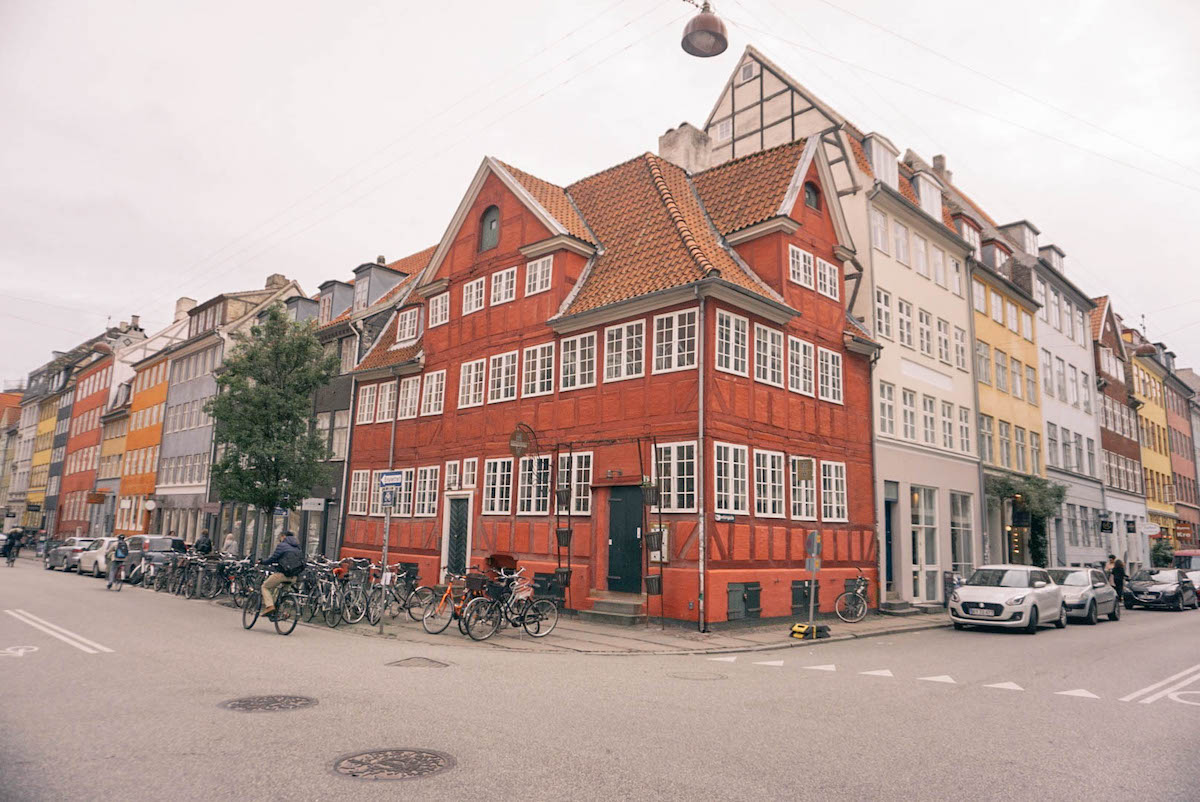 I was pleasantly surprised at how walkable Copenhagen was. I purchased a city-wide subway pass my first day in the city, thinking I'd be taking the subway everywhere to see the main attractions. But it turns out I didn't need to waste my money! You can easily walk to all of Copenhagen's main attractions — Nyhavn, the Marble Church, the Round Tower, museums, Christiansborg, and so on. The botanic gardens, Rosenborg Castle, and the SMK art museum are all a bit further away, but if you're staying right in the city center you could certainly walk to them if you're trying to save money whenever possible.
Late Fall & Winter Are Bitterly Cold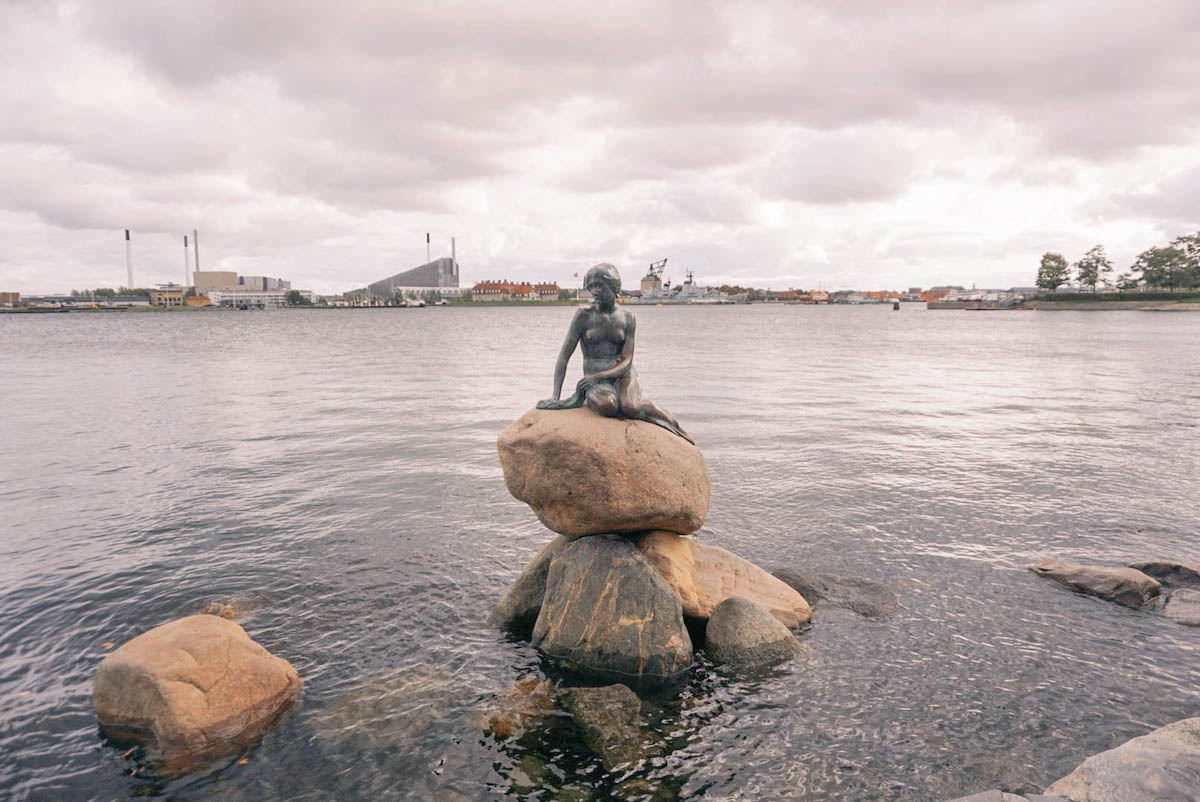 I visited Copenhagen in early October thinking it'd be slightly chilly but still quite nice outside. Thankfully, I was smart and packed plenty of layers because Copenhagen was so cold during my visit. Although it didn't dip below 50 degrees Fahrenheit during my visit, it rained off and on throughout the week and was overcast. Not to mention it was fairly windy, which made for cooler temperatures than I would've liked. If you'll be visiting Copenhagen during the fall or winter, definitely pack lots of layers and a heavier coat just to be safe. Like I already mentioned, Copenhagen is expensive and you definitely don't want to splurge on tourist sweatshirts here just to warm yourself up. Bring more layers than you think you'll need even if the weather forecast looks promising — you never know when a cold front is going to roll through!
Tell me: What's the most expensive place you've ever traveled to?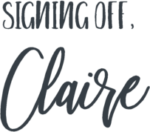 More posts you'll love:
Save this post to Pinterest!