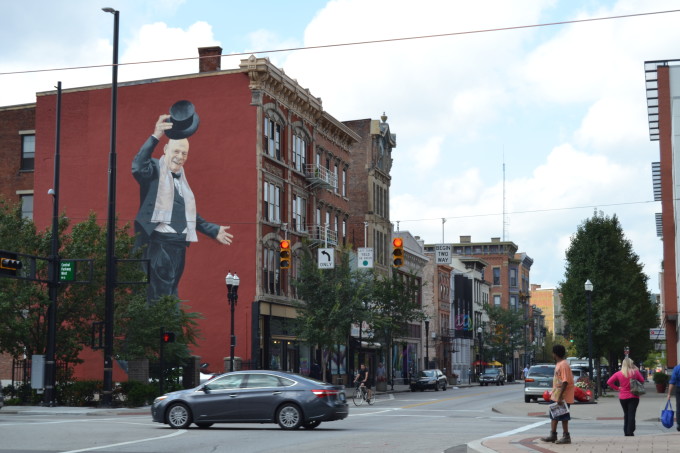 After spending 5 months abroad, I was so ready to stay at home and spend my few days of vacation doing nothing–NOT. As usual, I was antsy to have my next big adventure, which led me to schedule an impromptu visit to my friend Julia, who goes to school in Ohio.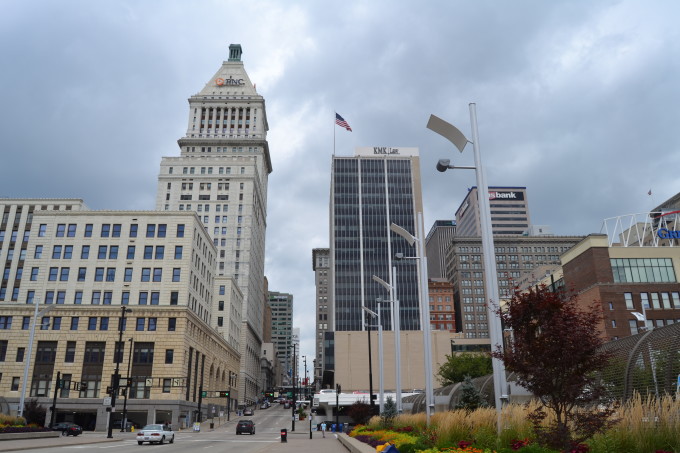 As you might remember from my post on the 10 places in the US I want to visit, Cincinnati was at the top of my list. I'd heard so much about it, but had never the city visited because it's in the Midwest, and I stupidly thought I knew what the entire Midwest looked like (so wrong on so many levels). Fortunately for me, Julia was more than accommodating and was thrilled to take a trip to Cincinnati, which is just over an hour away from her university.
Road Tripping to Cincinnati: Jungle Jim's
Before heading to the big city, however, we made a not so brief pit stop at Jungle Jim's International Market, which is known throughout the region for having absolutely anything your little heart could possibly desire.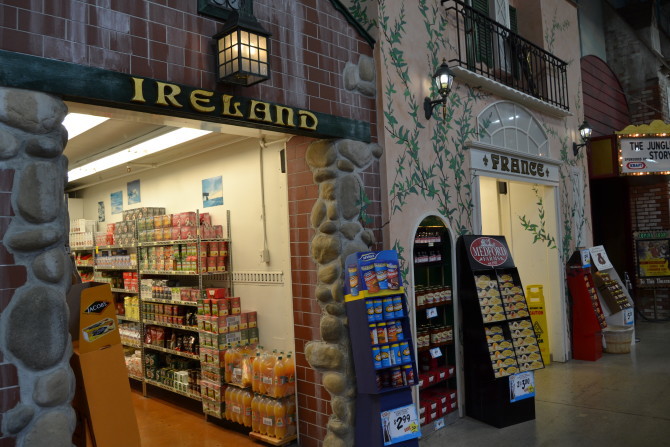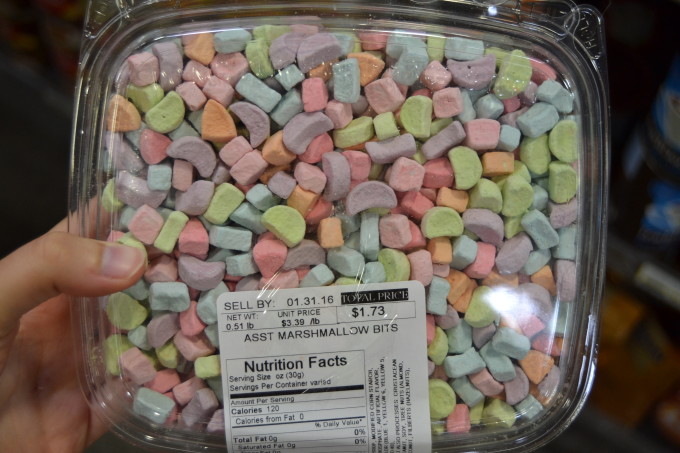 Jungle Jim's has a line of "countries" along its back wall that you can go through to see what foods make up a typical diet in any particular nation. I was pleasantly surprised by the German section, and found it hilarious that the store carried the particular jar of honey I'd buy while in Freiburg. There was also a huge array of sauerkraut (of course) and some tasty German cookies.
Road Tripping to Cincinnati: The City
After exploring Jungle Jim's, Julia and I were understandably starving and made our way over to Cincinnati. Once we found a parking spot, we rushed over to a nearby diner and ordered a couple of tasty sandwiches.
No longer hangry, we set off to explore the city. Our first stop was the river walk, which had some lovely garden areas and plenty of spots for kids (and college students!) to play. Our stay by the river walk was short-lived because of some rain, but our time there was quite relaxing.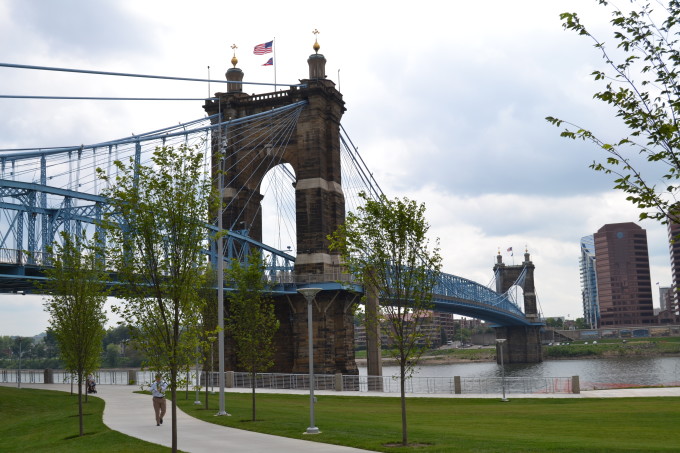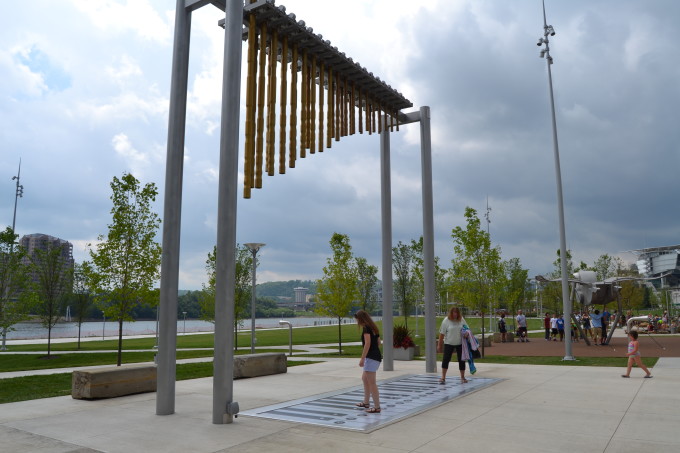 After the rain had passed, we walked to the Over the Rhine district, which is the artsy area of town filled with boutiques and galleries. This was my favorite part of the city, and I loved seeing all the gorgeous murals dotted around town. While in this area, we found an ice cream store called Graeter's, which is apparently a Cincinnati staple (says Julia). I had a huge scoop of their black raspberry chocolate chip, and my tummy was much happier because of it.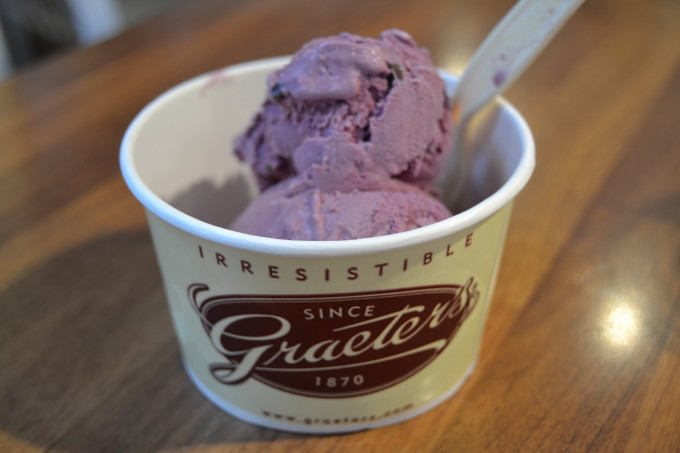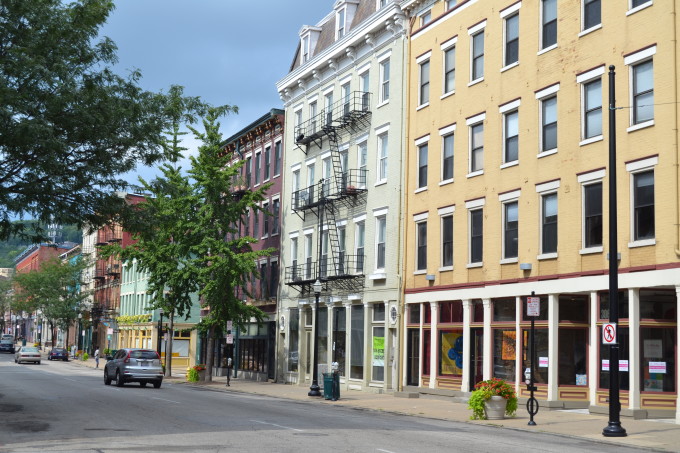 Road Tripping to Cincinnati: Where to Visit
When visiting Cincinnati, make sure you visit:
The River Walk
Over the Rhine
Findlay Market (so much good food in such a tiny space!)
Graeter's Ice Cream
Jungle Jim's International Market
Cincinnati Zoo (so sad I didn't have time for a visit)
Road Tripping to Cincinnati: A Word of Caution
While Cincinnati is a great city to visit, there are definitely some rough parts of town you need to be aware of. When visiting the Over the Rhine District, make sure you keep track of where you're going. I think it was a little after 15th street that Julia and I realized, "umm, should we be here?," and turned back around.

You can tell that the city government is in the process of rebuilding Cincinnati to how it was during its heyday as America's baseball capital. In 10-15 years, I think it'll be the place to be in the Midwest, and I absolutely cannot wait to see how it develops over time.
Have you been to Cincinnati (or the Midwest) before? I'm curious to know what people outside of the Midwest think actually happens here… Leave me a comment below!
Signing off,
Claire