Dresden is THE place to visit during the holidays! This post breaks down each of the Dresden Christmas markets (yes, there are many!) and provides tips for your visit.
This post has been updated for the 2023 Christmas market season.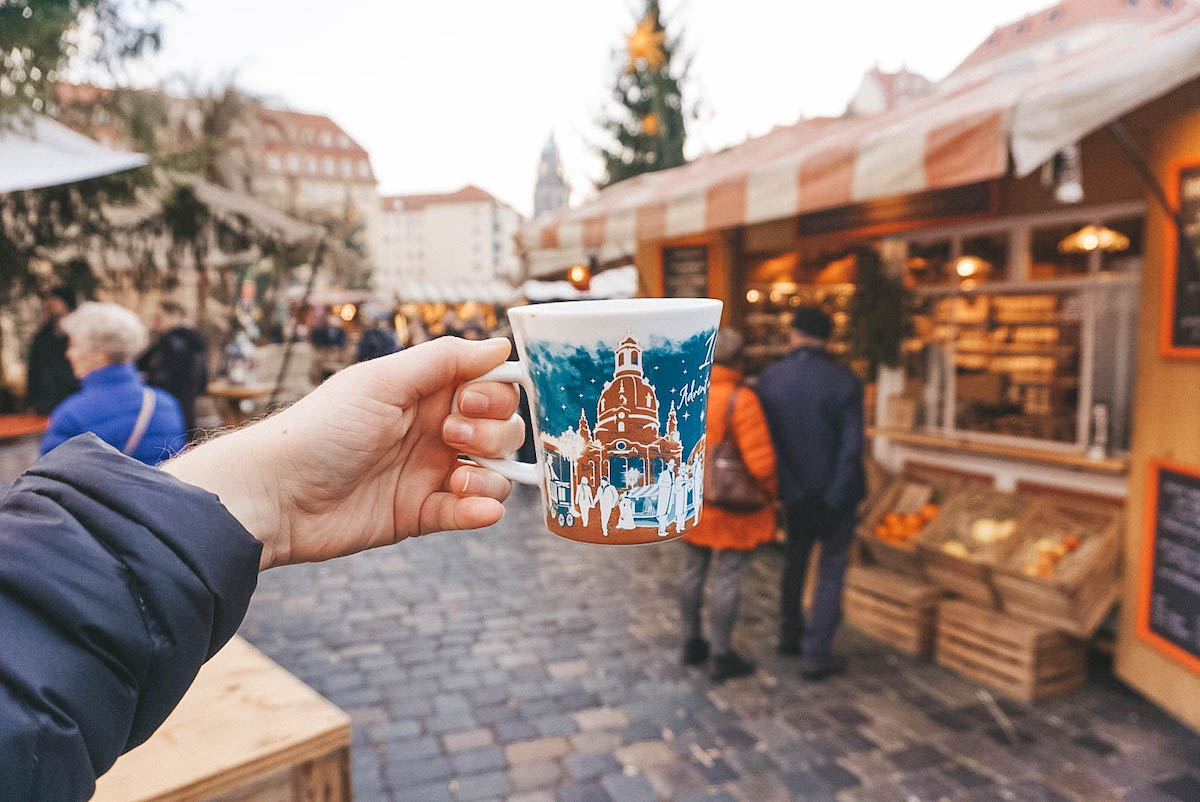 Home to the oldest Christmas market in Germany, Dresden does Christmas like no other city. During the day, the city is much like any other in the winter — gray, chilly, empty streets. But come evening, the city transforms itself into a Christmas wonderland.
Like many major German cities, Dresden boasts more than one Christmas market. The Old Town has multiple markets that seem to merge into one never-ending mass of holiday cheer. Everywhere you look there are lights strung up, towering Christmas trees decked with shiny baubles, and permeating the air is the smell of candied nuts and mulled wine!
In this post, I'll be sharing everything you need to know when planning a trip to the Christmas markets in Dresden, Germany. I'll explain what you can expect at Dresden's largest Christmas markets (including the oldest in Germany, the Striezelmarkt!), what to eat at the markets, answer FAQs, and more!
Table of Contents
Click "show" to see the full table of contents for this post. You can jump around the post as desired by clicking on the individual sections listed below. 
A Brief History of Dresden's Christmas Markets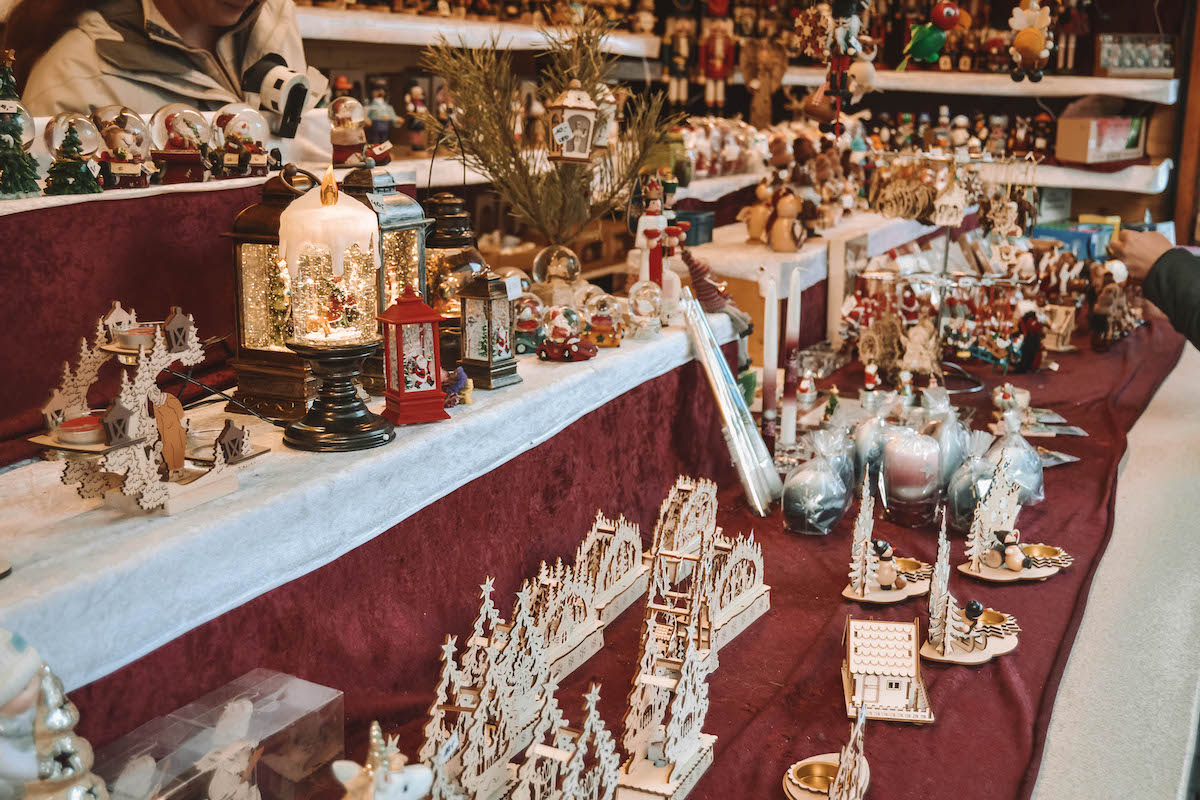 Although seemingly the entire city of Dresden is dotted with Christmas markets, it originally featured just one — the Striezelmarkt. First opened in 1434, the Striezelmarkt was the first Christmas market in all of Europe. (There were "winter markets" that opened before that date, but this was the first official Christmas market).
The Striezelmarkt gets its name from an old dessert called Hefestriezel, which is now known as the Dresdner Christstollen (Dresden Christmas cake).
The Striezelmarkt still exists (more on that in a bit!), and over the years more Christmas markets have sprung up around the city. Because of its rich history, Dresden is considered the place to visit in Germany around Christmastime.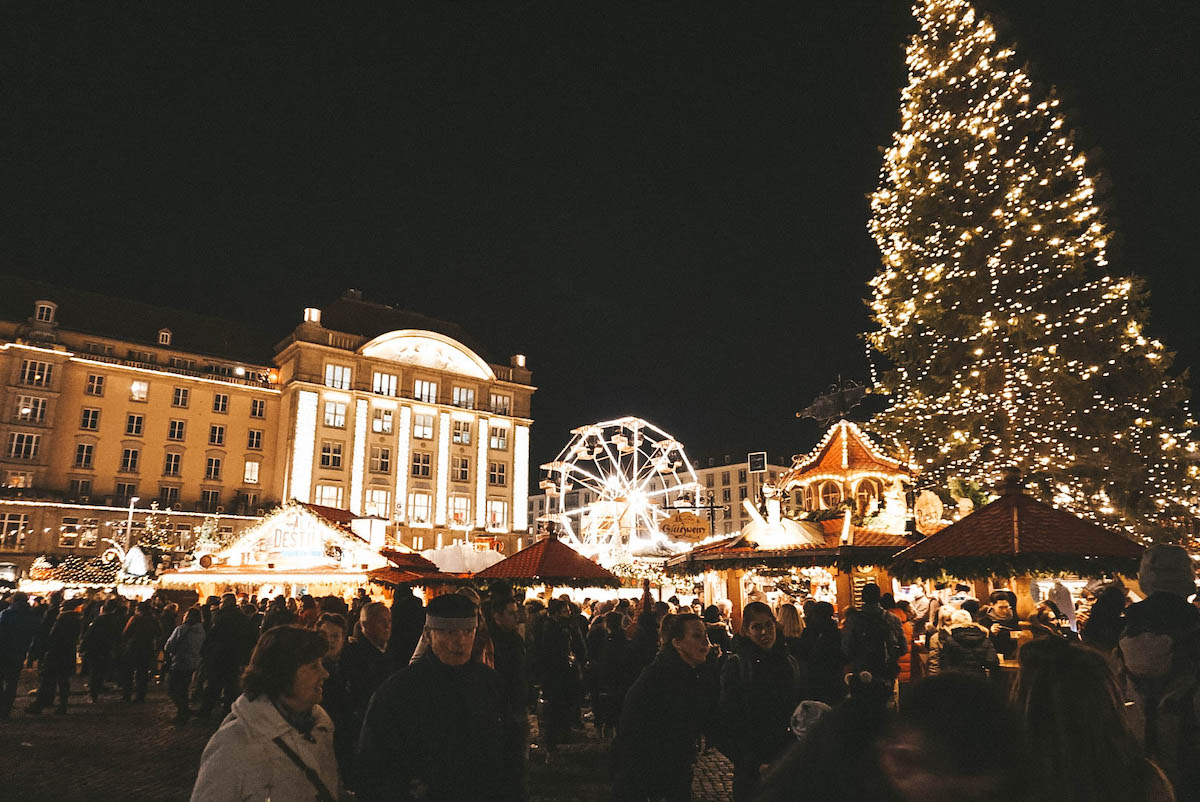 The Best Christmas Markets in Dresden
As I mentioned already, Dresden is littered with Christmas markets. Not all of them are worth visiting if you're short on time, but a handful really stood out to me. Below are my top picks for the best Christmas markets in Dresden, Germany.
Striezelmarkt (Oldest Christmas Market in Germany!)
Dates: November 29 – December 24, 2023
Location: Altmarkt
Hours: 10am to 9pm daily (November 29th 4 – 9pm; December 24th 10am – 2pm)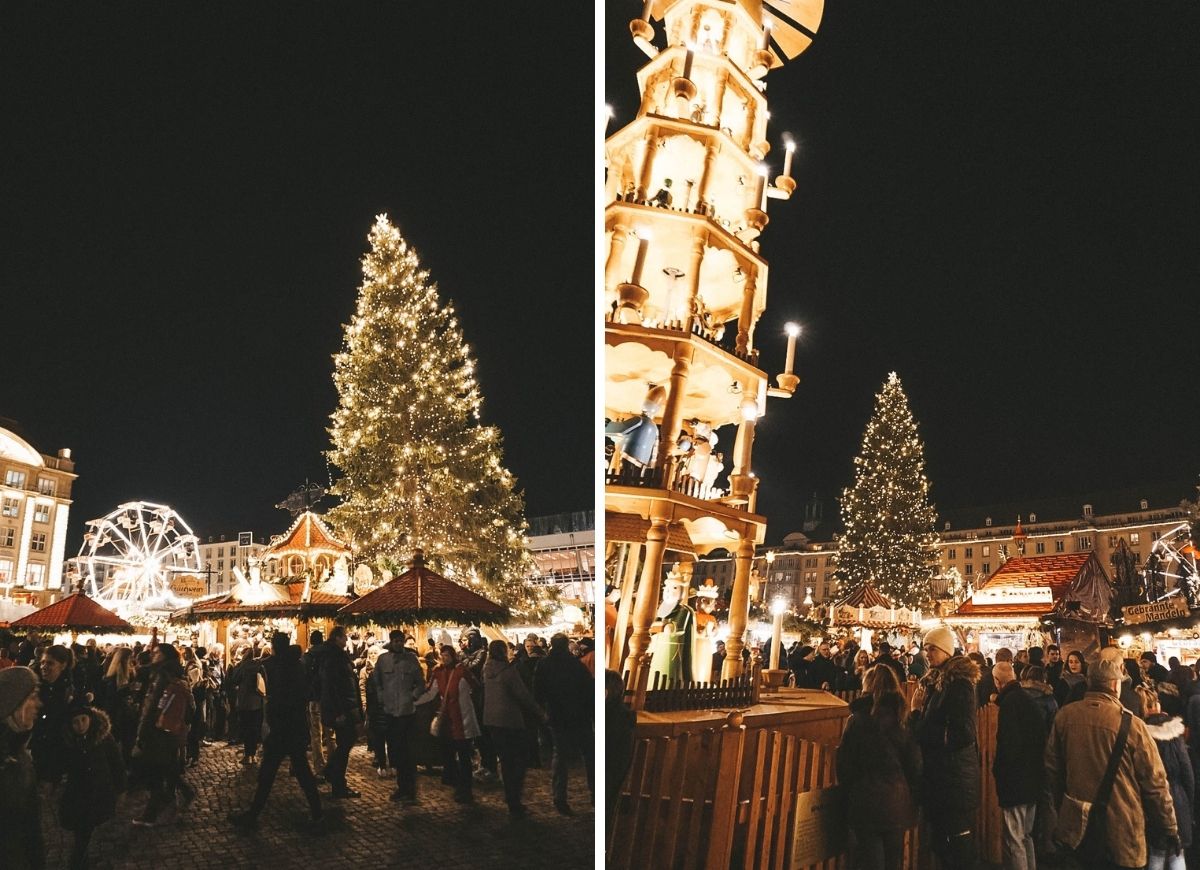 It doesn't get more authentic than this! The Dresdner Striezelmarktk is located on the Altmarkt Square in Dresden's historic Old Town.
This German Christmas market boasts the tallest Christmas pyramid in the world. It's a type of Christmas decoration with a fan at the top that's powered by a candle at the base. Look it up, they're beautiful!
One of the many reasons I loved this Christmas market is because there's so much to see and do here. Yes, there are plenty of handmade goodies and treats for sale, but you can also watch bakers at work and carvers making holiday trinkets. There are even holiday puppet shows to see!
Over 240 traders and performers come here every year to sell their wares, so there's truly something for everyone here!
Tip: Note that the Striezelmarkt is insanely busy on the weekends. To avoid the crowds, visit during the day or just after dusk. I still recommend popping by after dark to see the Christmas tree lit up, though!
Advent on the Neumarkt
Dates: November 30, 2023 – January 7, 2024 (closed December 24 – 26, 2023 and January 1, 2024)
Location: Neumarkt (in front of the Frauenkirche)
Hours: 11am – 10pm daily (December 31st 11am – 12:30am on January 1st; only open until 8pm on January 7th)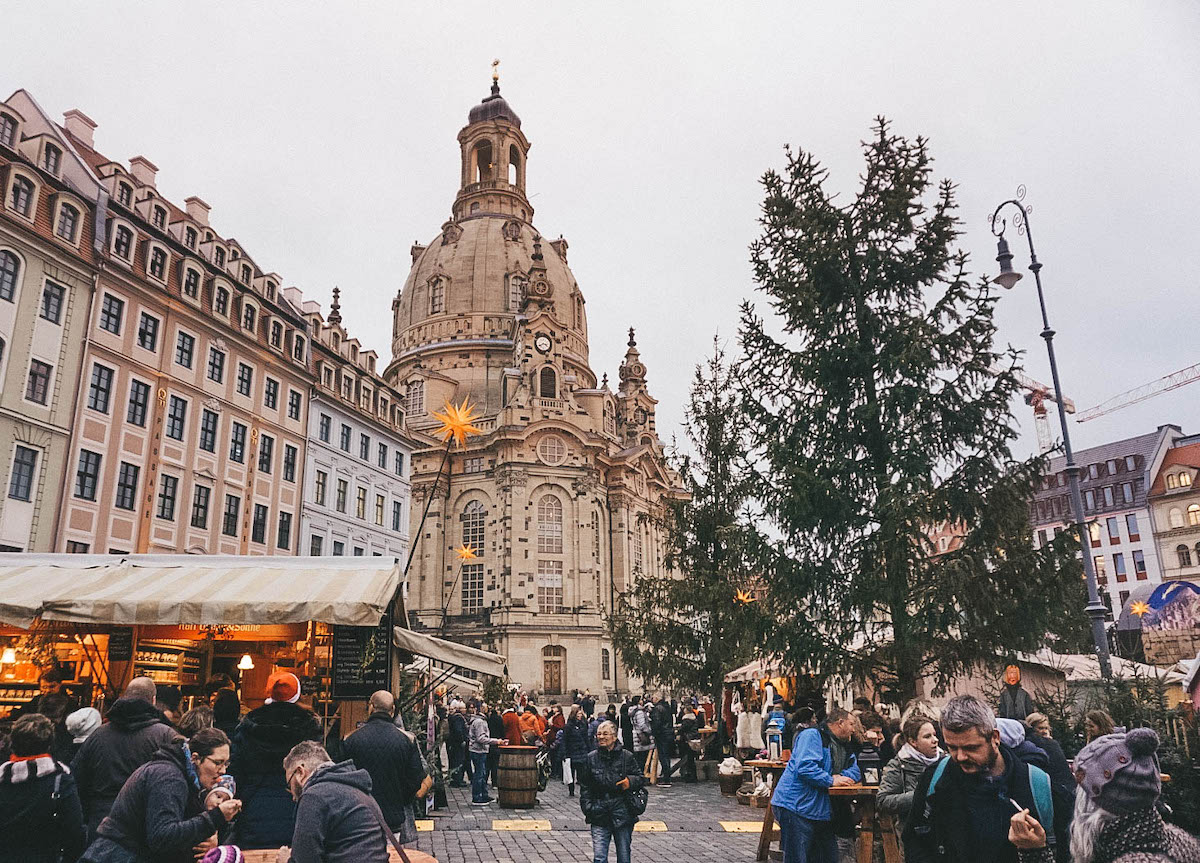 Dresden's "Advent auf dem Neumark" is one of the city's hidden gems! This Dresden Christmas market is a historic market with stalls that have been meticulously crafted to resemble the exact Christmas market that stood on this site 100 years ago. 
This market has more traditional handmade products for sale, like pottery, Christmas ornaments, glassware, and lace. You can also buy toys galore, and the food was better quality. In general, this Christmas market is one of the top 3 I've ever visited in Germany thanks to the stunning historic stalls and the high-quality, handmade goods for sale!
Choirs from the Frauenkirche perform during the Christmas season, and I also heard carol singers in the market itself. The Neumarkt is dotted with massive Christmas trees, and the gentle glow from the twinkle lights makes this market more suitable for a quieter stroll around the stalls.
This market wasn't nearly as busy as the better-known Striezelmarkt, and this is where I actually preferred spending my evenings.
Christmas Market at the Frauenkirche
Dates: November 29 – December 24, 2023
Location & hours: Around the back of the Frauenkirche and down Münzgasse
Hours: Sunday – Thursday 10am to 9pm; Fridays and Saturdays 10am – 10pm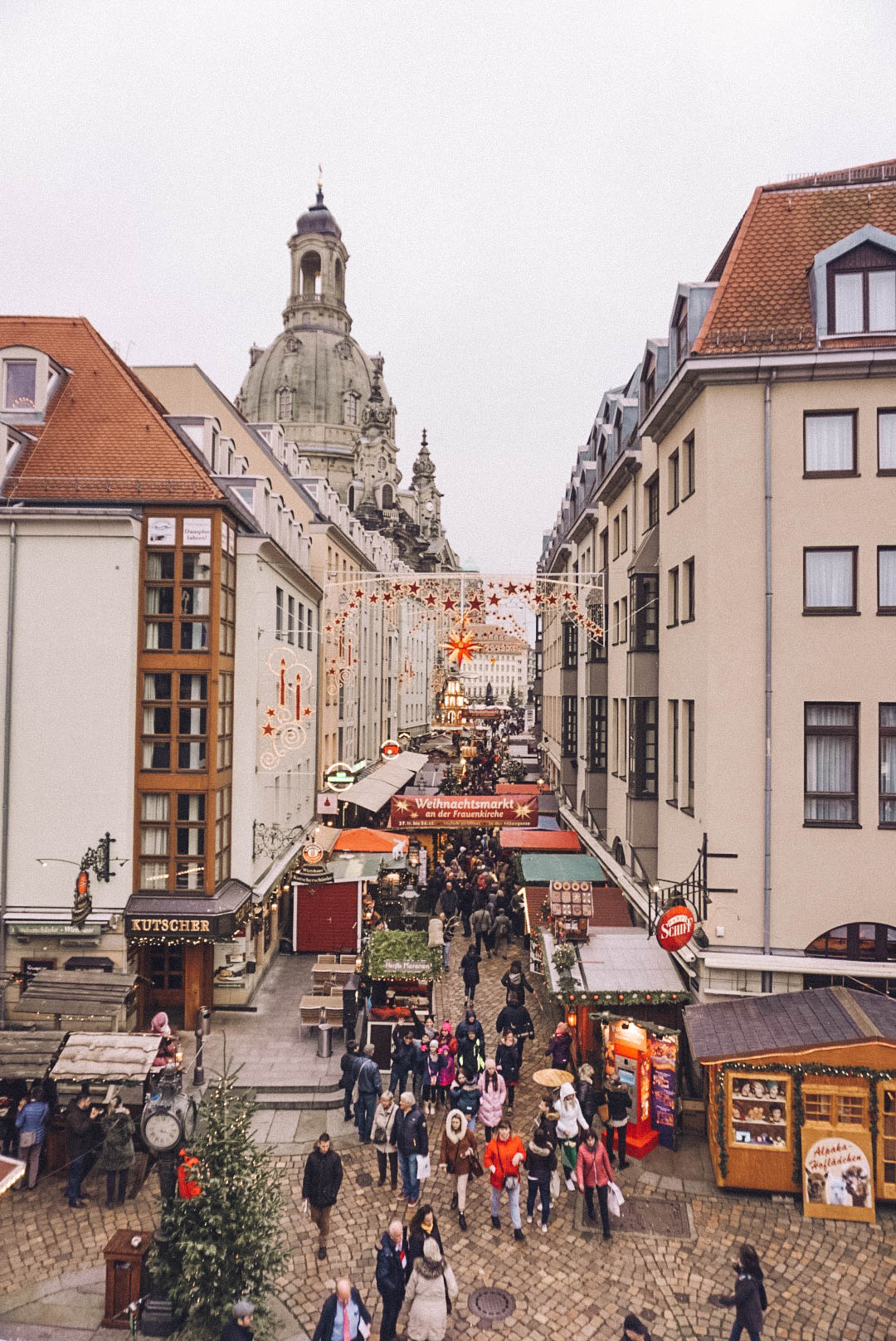 Located just off the Neumarkt is the Christmas market of the Frauenkirche. The Christmas market stalls line the Münzgasse and transform the restaurants and shops into a winter wonderland.
There's a good mix of food and drinks, gifts, and jewelry for sale at this market. Keep an eye out for the Herrnhuter Sterne (Herrnhuter Stars) for sale. They're foldable Christmas stars that every household in Germany hangs up during the holidays. You see Christmas stars for sale at markets all over the country, but Herrnhuter was the first company to manufacture the original Christmas stars 160 years ago!
Because the stalls at this Dresden Christmas market line an already narrow shopping street, it can sometimes be difficult to see everything. As such, I recommend visiting this market during the day and opt for one of the larger markets when you're just hanging out in the evening.
Augustusmarkt
Dates: November 29, 2023 – January 7, 2024 (closed December 24 – 26, 2023 and January 1, 2024)
Location & hours: Along Hauptstraße, which runs from Neustädter Markt and Albertplatz (in Dresden's New Town)
Hours: Monday – Thursday 11am to 9pm; Friday 11am – 10pm; Saturday 10am – 10pm; Sunday 10am – 9pm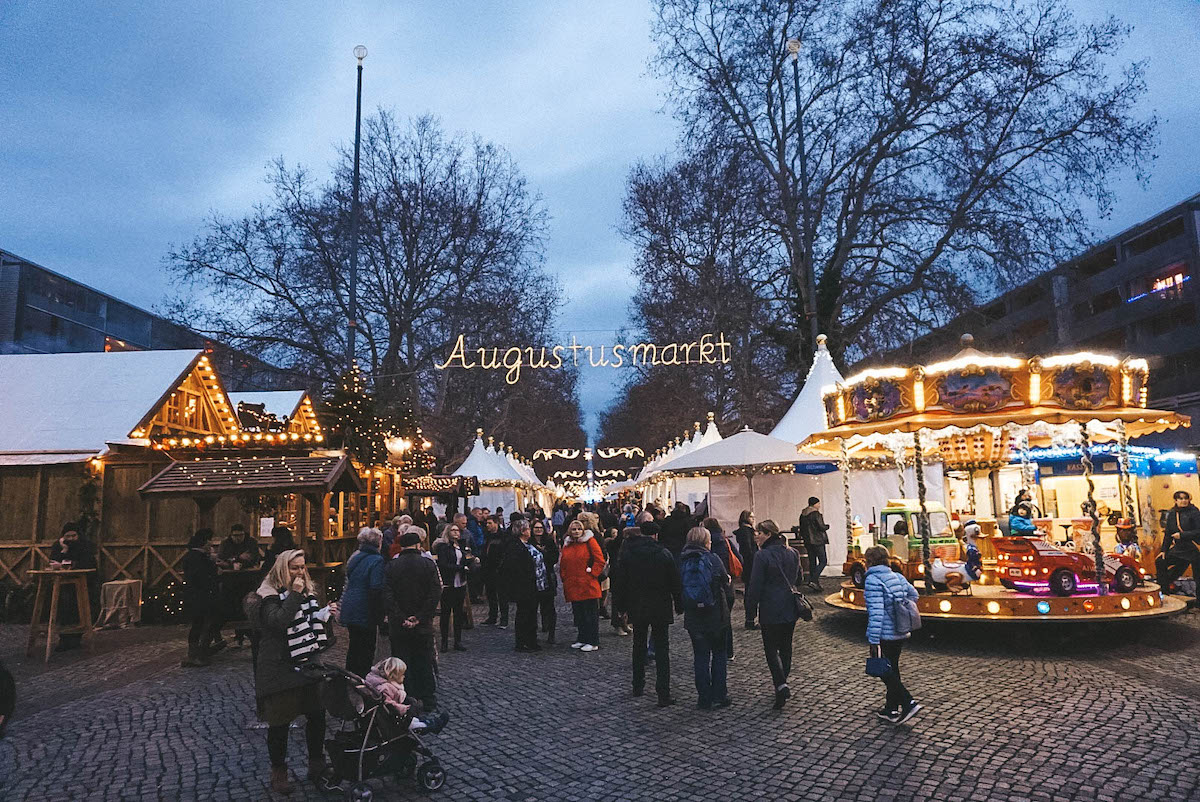 On the opposite side of the river in the New Town, you'll find the more eclectic Dresdner Augustusmarkt. This Christmas market has more modern wares on display, and the food is more international.
There's a large ferris wheel near the river Elbe, and the market stretches into Dresden's Baroque Quarter, which is worth exploring on foot before it gets dark. This market doesn't feel very "traditional," but it's still fun to see what's for sale and enjoy the Christmas lights.
And as the second largest Christmas market in Dresden, there's plenty to eat and see at the Augustusmarkt!
Other Dresden Christmas Markets to Visit
Some other popular Christmas markets in Dresden are:
Romantic Christmas Market — Seeing as how I traveled to Dresden alone, I didn't feel the need to spend lots of time here (hardy har har). Located near the royal palace, this market is a bit quieter and is decked out with wooden huts.
Winter Lights Market — Located on the main shopping street, Prager Straße. As the name suggests, this market is lit up brilliantly with Christmas lights. There are a number of handmade goods for sale here.
Medieval Christmas Market — This market takes place in what were once the stables of the palace. Craftsmen sell goods made with traditional medieval tools and everyone wears medieval clothing.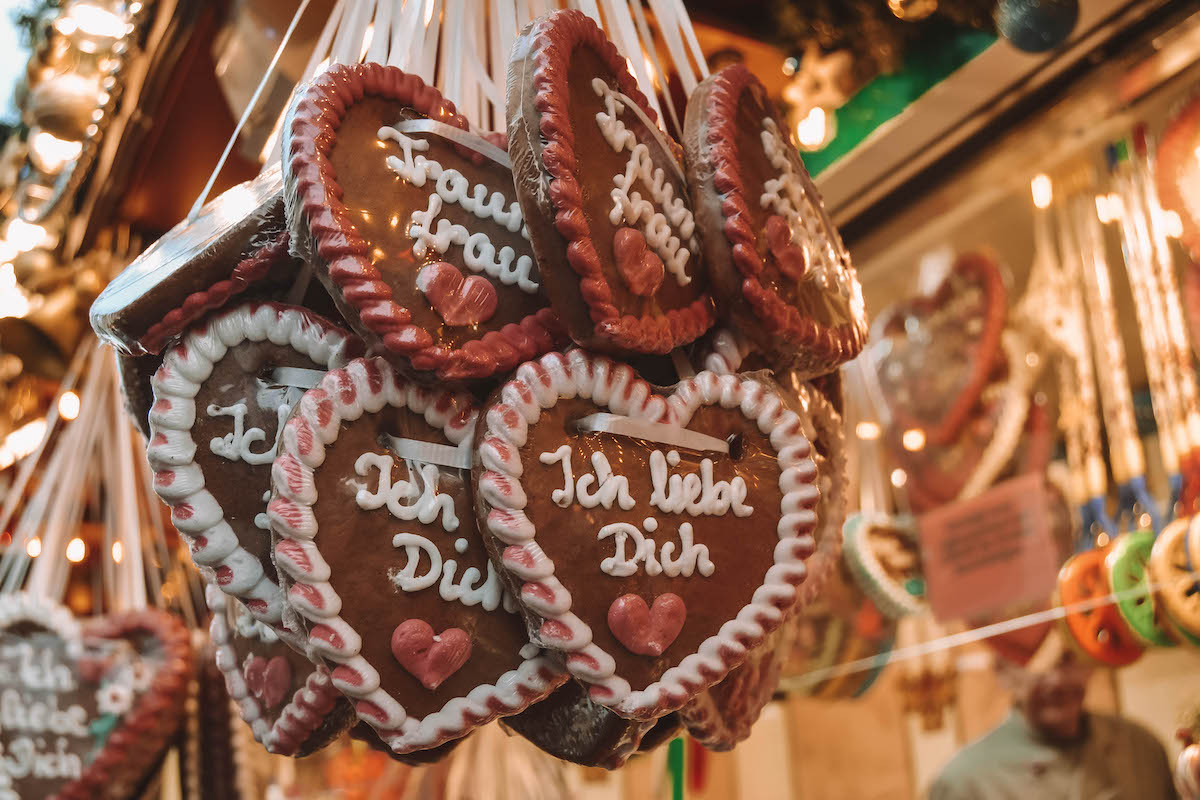 FAQs About Visiting Dresden at Christmas
If you still have questions about visiting the Christmas markets in Dresden or other parts of Germany, be sure to read this post with lots of German Christmas Markets FAQs, tips, and tricks beforehand!
When should I visit the Dresden Christmas markets?
Dresden's Christmas markets are the busiest in the evenings and on the weekends, but if you don't mind the crowds I highly recommend visiting after dark. This way, you can enjoy the Christmas trees and festive lights to the fullest!
As far as when to visit during the Christmas season, there's no right or wrong time. The markets don't die down whatsoever as Christmas approaches. Everything is torn down after the holidays are over.
What should I wear to a Christmas market?
I also recommend wearing warm shoes and bringing a hat and gloves with you. It's very cold at night, and the markets don't have heated spaces. Everything is outdoors, rain or snow.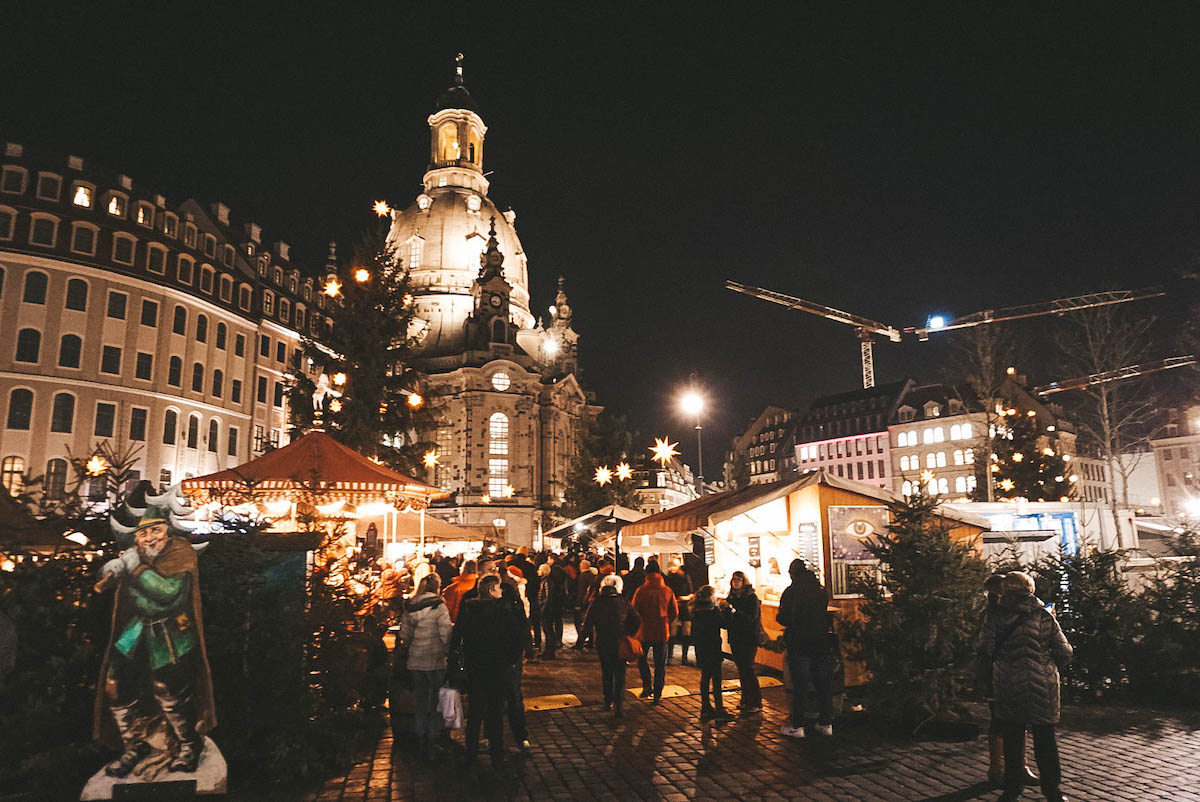 Do you need tickets for Dresden's Christmas markets?
Nope! The Christmas Markets in in Dresden, Germany are almost all free to enter and you can simply wander around as you please.
The only market that charges an entry fee is the Medieval Christmas Market at the Stallhof (former stables). However, you do not need to book anything in advance; you can just show up, pay the entrance fee, and go inside the market.
Do Dresden's Christmas markets accept credit card?
You should bring cash with you since credit cards generally aren't accepted. Come hungry, as the food at the markets is really good!
How do I get from market to market?
The bulk of the Christmas markets in Dresden are easily reached on foot. You may want to take the tram across the river to reach the Augustus Markt, but otherwise just hoof it around the Old Town.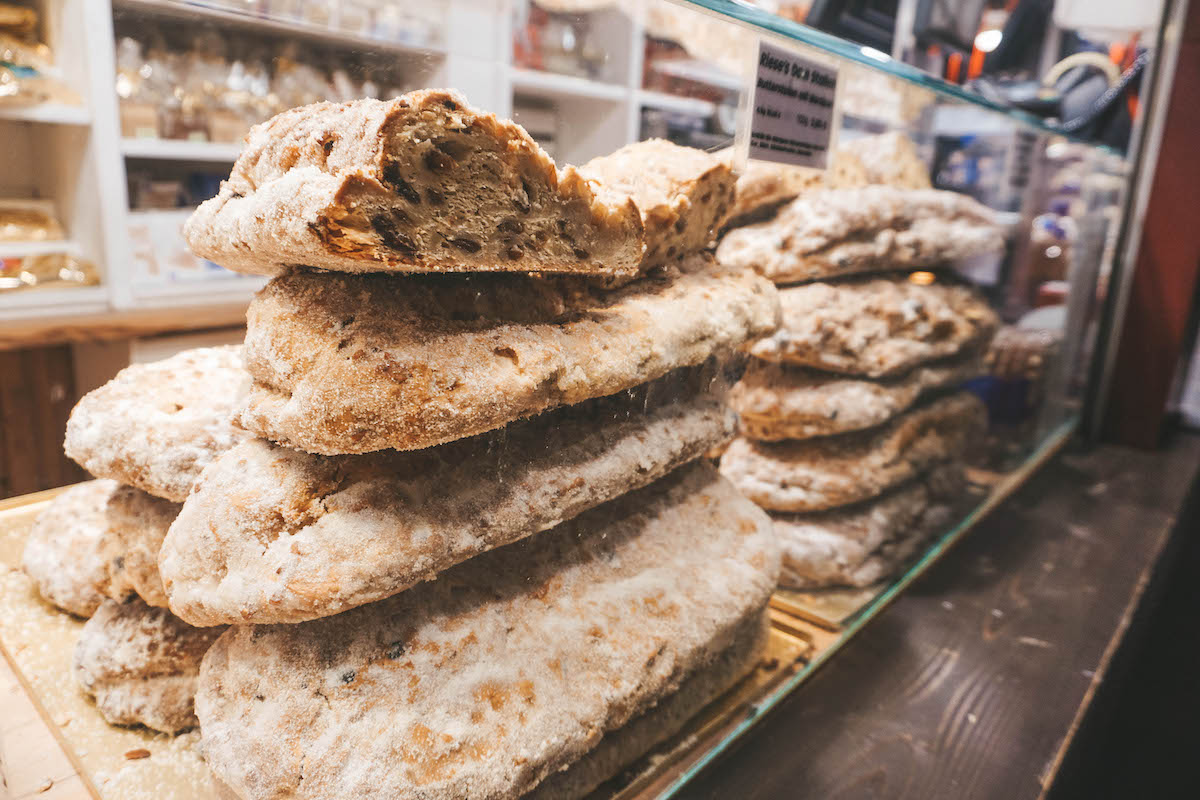 What Dresden Christmas market foods should I try?
Is "everything" an acceptable answer? No, I guess not.
Asking me which Christmas market foods are the best is like asking me to pick my favorite child, but if I have to choose I'd say to eat the following:
Glühwein or Kinderpunsch (alcoholic or nonalcoholic mulled wine)
Gebrannte Mandeln (candied almonds)
Kartoffelpuffer (potato pancakes, sometimes called Reibekuchen)
Stollen (more on that in a moment)
Quarkbällchen (fried dough balls made with Quark and dusted with powdered sugar)
For more recommendations on what to order, check out my full Christmas market food guide!
What is Dresdner Stollen?
If there's one Christmas treat you try while in Dresden, please let it be the Dresden Christmas stollen. Stollen is essentially a spiced Christmas cake (or bread? It's very dense) that's studded with candied fruit and dusted with powdered sugar. Sometimes there's marzipan and / or nuts inside.
Even if you think that stollen doesn't sound good, TRY IT. When it comes to German Christmas food, stollen is about as traditional as it gets.
Plus, Dresden and stollen go hand in hand. It's thought that stollen has been baked in this historic city since the 1400's!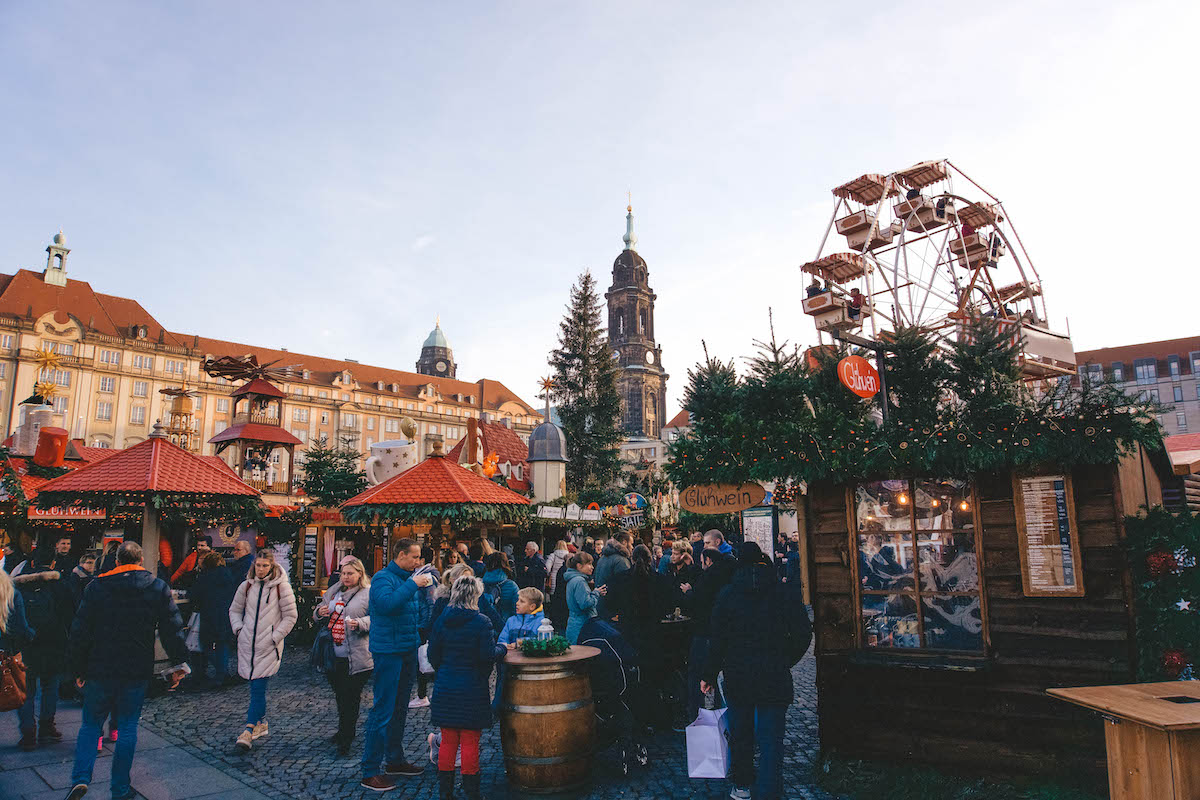 How much time is needed at Dresden's Christmas markets?
I recommend spending at least 2 nights in Dresden. I spent 2.5 days here and still didn't see and do everything. However, two nights is enough time to see the highlights during the day and also have two nights at the Christmas markets.
Besides food, what else is there to do at the Christmas markets?
Christmas markets throughout Germany have so much more to offer than just amazing food. At Dresden's Christmas markets in particular, there are also lots of handmade goods for sale, as well as games, crafts, nativity scenes to look at, and more.
Can I keep the Glühwein mugs at Dresden's Christmas markets?
Yep! When you order Glühwein (mulled wine) or another hot beverage, you may notice that the price is quite steep. That's because the market vendors charge an extra 2 to 3 Euro fee called a Pfand.
If you return the Glühwein mug to the vendor you bought your drink from, you'll get those 2 to 3 Euros back. If you don't return the mug, the vendor keeps the Pfand — but you get to keep the mug!
Don't worry, it's totally legal to keep the Glühwein mugs. Each year, the different Christmas markets create new mugs specifically so people can collect them.
Is Dresden Worth Visiting Otherwise?
Heck yes! I've visited quite a few cities in Germany by this point, and Dresden is still one of my all-time favorites. I have an entire blog post about what to do in Dresden, so check that out if you're looking for things to do in the area.
Locations of Dresden's Best Christmas Markets (Interactive Map)
Final Thoughts: Are the Dresden Christmas Markets Worth It?
If I haven't yet convinced you to visit the Christmas markets in Dresden, Germany yet, I don't know what will. It truly is one of the BEST places to visit in Germany at Christmastime. The Christmas markets here are arguably the best in the country, plus there's lots more to do in Dresden in general.
If you have any questions about visiting Dresden during Christmas market season, leave me a comment below.
Don't forget to follow me on Instagram to keep up with my daily adventures in Berlin and beyond!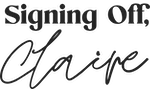 More German Christmas Market Guides: