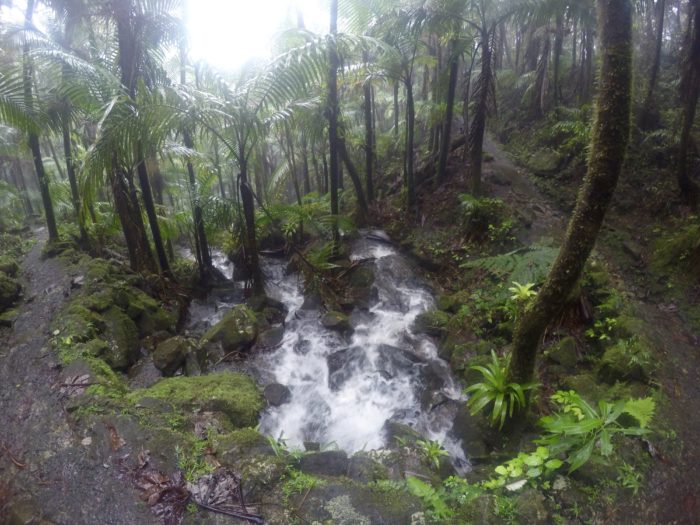 It rained for two days straight at the beginning of our stay in Puerto Rico, but luckily for us we knew the perfect way to spend those soaking wet hours: hiking in the rainforest. My mom's never been one to turn town a good adventure, which is partly why we chose to stay right in the rainforest in the Loquillo area (that, and we wanted some peace and quiet for a bit), and we took to the trails as soon as we could.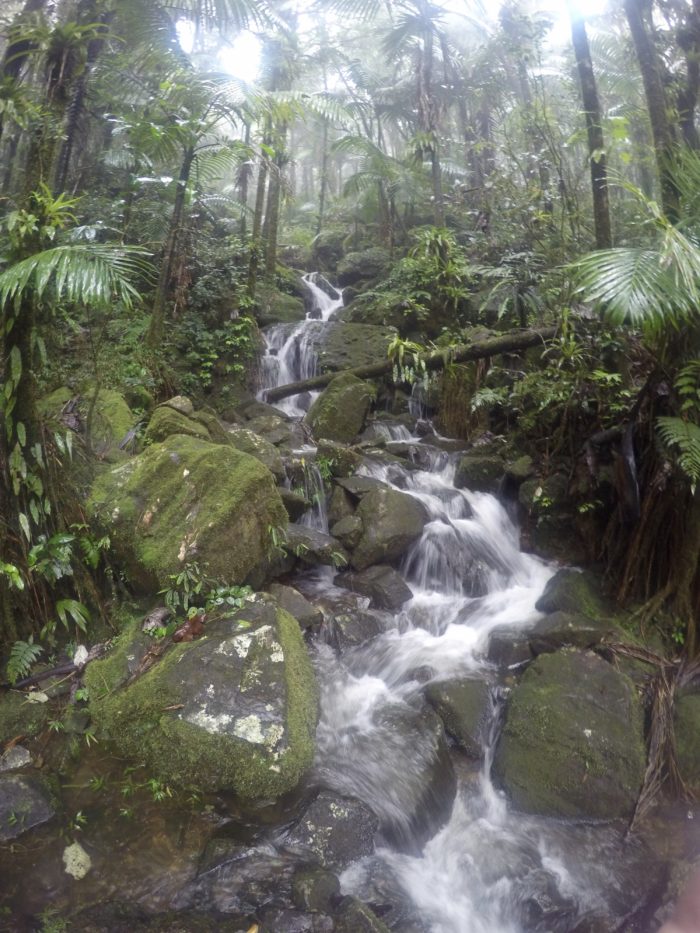 After a bit of research on the El Yunque National Forest, we chose to take on the El Yunque trail, one of the park's more difficult hikes. Well, it's more difficult according to the National Park Service, but neither of us thought it was too terribly hard. The only tough part about it was maneuvering some of the larger puddles in the rain.
If you're planning on hiking the El Yunque trail or any other trail in the rainforest, there are a few things to keep in mind before you plan your visit. First of all, the trails are very clearly marked and are mostly paved. When not paved, you have neatly packed stone guiding you, so everything is crystal clear about where to go. The El Yunque trail went to the top of the El Yunque Mountain, but the switchbacks were very relaxed and I never felt like we were climbing at a steep incline.
Second thing to keep in mind is that there are no bathrooms along the trail (for obvious reasons). The maps around the park say roughly how long each hike will take, and they're pretty accurate. The El Yunque Trail took my mom and I about 90 minutes both ways, but that's partly because I kept stopping to take photos and look at cool flowers.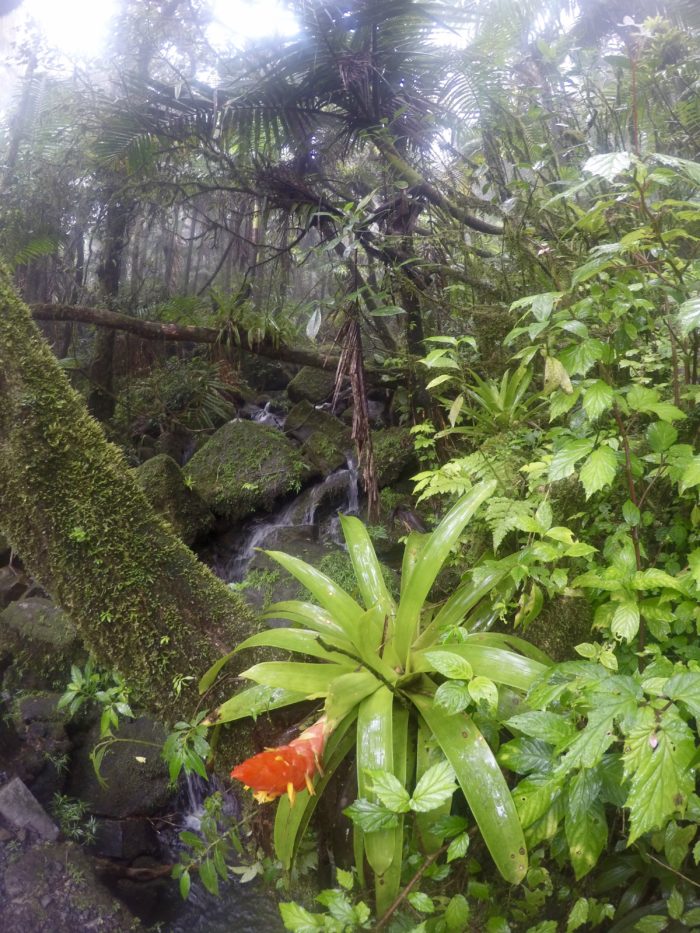 While hiking in the rainforest, be sure to bring your camera. Not your phone, but an actual camera. Each twist of the path gives you a whole new perspective of the rainforest, and you'll be so upset if you leave with only crappy phone-quality photo.
Side note: If there's rain on the forecast, you might want to put your camera and phone into a sealable plastic bag just to be safe.
Hiking in the El Yunque National Forest was unlike anything I've ever experienced. The hike felt so relaxed to me; between the pouring rain and the constant chatter of birdsong, we were hiking in total white noise, which did wonders in settling my stressed mind.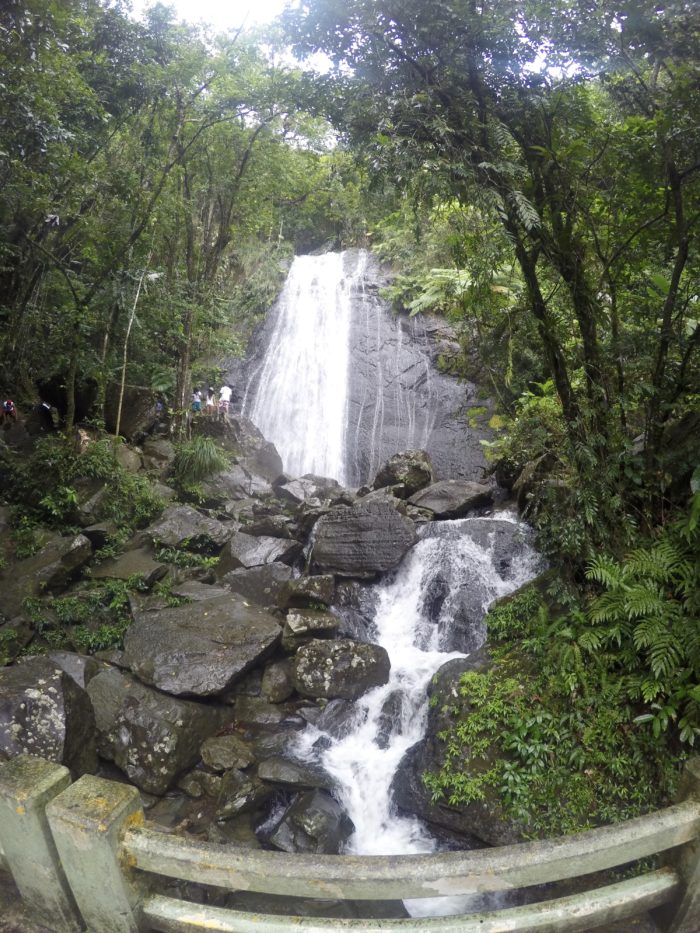 After a decent hike up the mountain, we didn't get quite the view we had hoped for. We thought we'd be able to see the entire rainforest from the top of the mountain's watchtower, but all we saw was an eerie white mist that sparked a lot of "Don't walk into the light!" jokes. As it turns out, El Yunque National Forest is nicknamed the Cloud Forest for a good reason. But, as with the rain, it seemed only fitting that we should get lost in the mist the forest is famous for.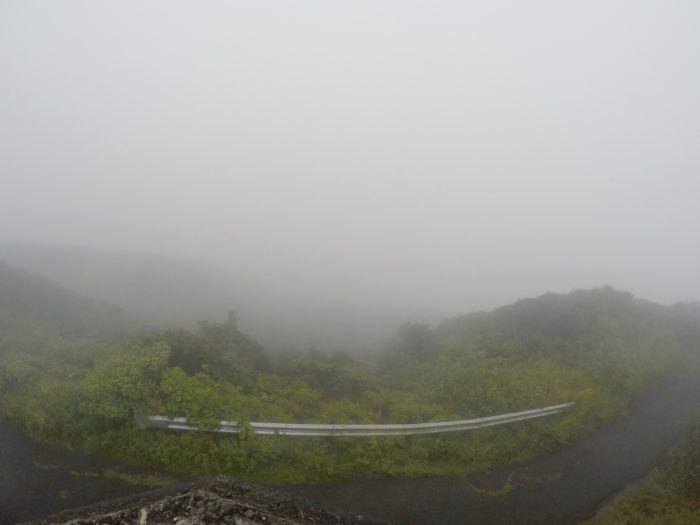 After hiking back down the mountain, we were absolutely exhausted (and ravenous), so we went back to our cute little AirBNB to wash up before dinner.
When visiting San Juan, a day or two exploring El Yunque is an absolute must. If you hate hiking in the rain, you might just have to buckle down and buy a poncho, because I guarantee you'll regret it if you don't experience the rainforest firsthand in Puerto Rico.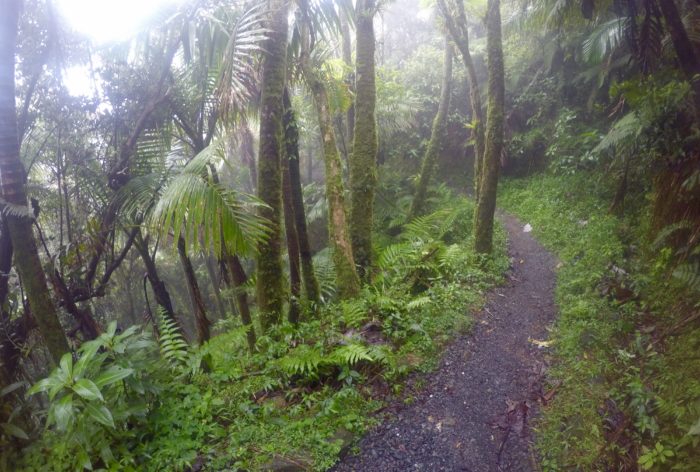 What's the best hike you've ever taken? Or what hike is on your bucket list? If I'm ever in L.A., I really want to hike up to the Hollywood sign (very touristy, I know). Leave me a comment below with your thoughts!
Signing off,
Claire
PS. I took these photos with my new GoPro, so if anyone has any tips on how to take better photos with it, let me know!