Buckle up, buttercup! Renewing a freelancer's visa in Berlin requires intense preparation, but it's definitely doable. Here are the requirements for extending your visa, plus my personal experience going through the process.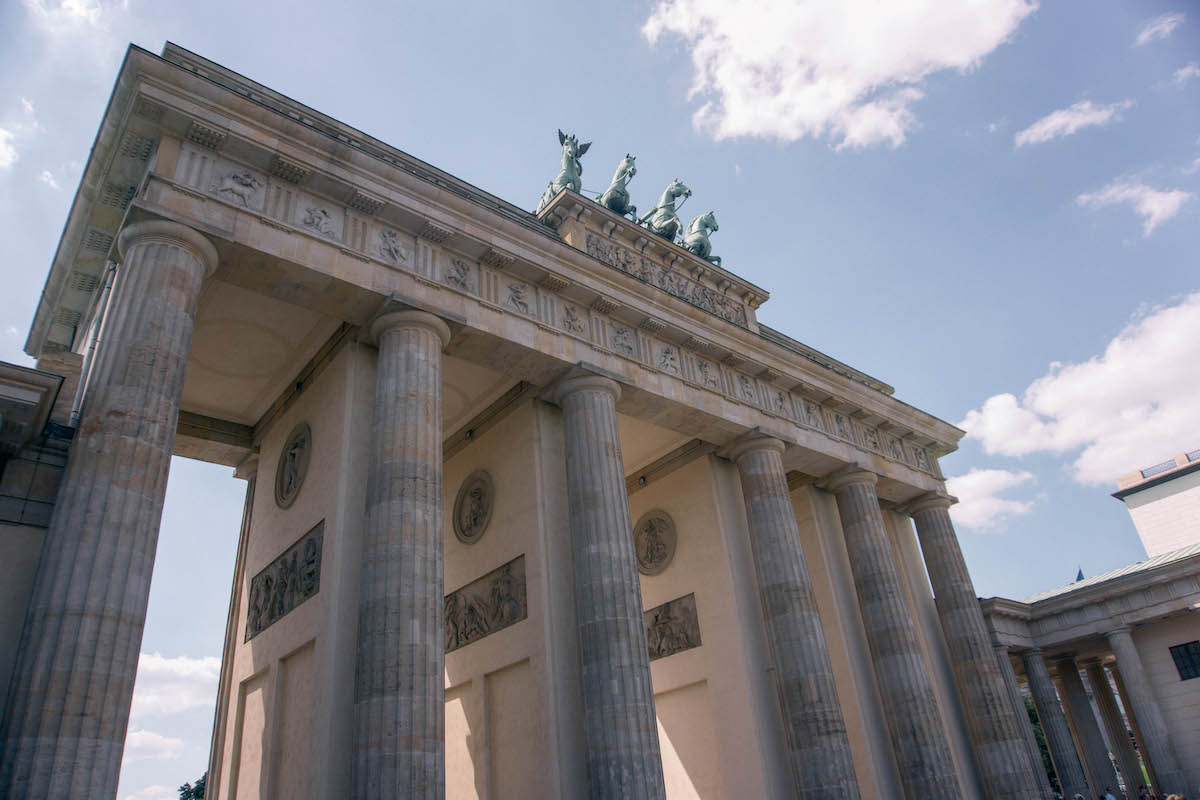 Congratulations! You were previously issued a freelancer's visa in Berlin and are gearing up for the renewal process. The fact that you're reading this post is a good sign, as the visa renewal process in Berlin requires lots of preparation. However, so long as you fulfill all of the requirements there's no reason why you shouldn't be granted an extension of your visa.
The aim of this blog post is to walk you through the freelance visa renewal requirements, answer some FAQs about the process, and share my personal experience in extending my visa. Note that the German government makes a distinction between freelancers and self-employed persons. This post only pertains to freelancers in Berlin!
Disclaimer: This is NOT legal advice. This is just my experience with renewing a freelance visa in Germany. There's no guarantee your visa renewal process will pan out the same as mine. When in doubt, contact an immigration lawyer if you're in need of assistance.
The Freelancer Behind This Post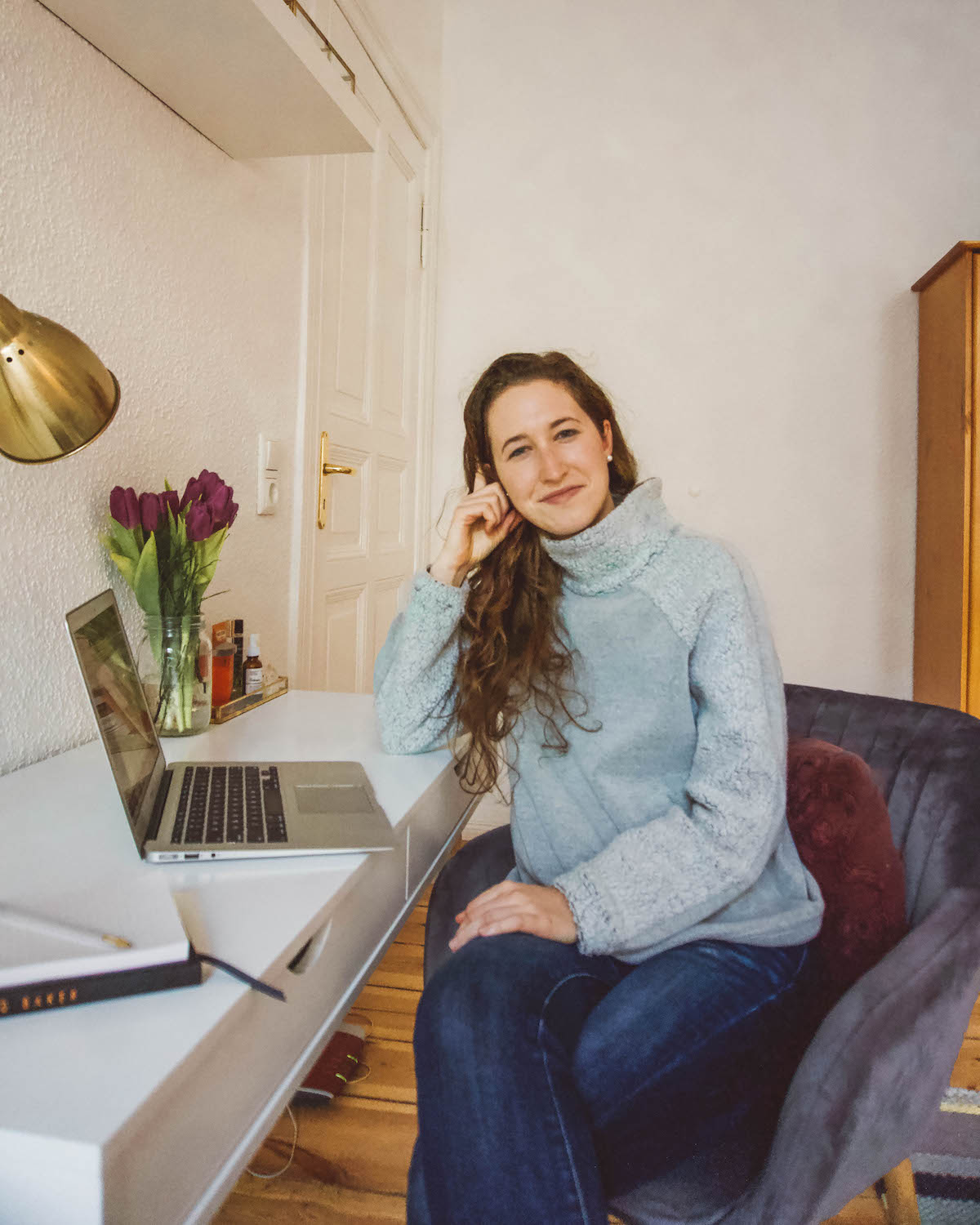 Before diving into the requirements for the Berlin visa extension, I wanted to share some background about myself. I'm a US citizen who moved to Germany in May 2019. I spent my first 90 days in Berlin preparing for my first visa appointment (finding an apartment, registering my address, getting a bank account, etc.). I'm a freelance writer and copywriter, with a focus on SEO-optimized texts.
My freelance visa was issued in August 2019 and expired in August 2021. I went through the freelance visa renewal process in the winter of 2021, during the middle of the pandemic. My visa appointment didn't take place until December 2021 since the Ausländerbehörde was so backed up due to pandemic-related scheduling issues.
I found that renewing my visa was much harder than the initial issuance, so I highly recommend that you begin gathering your documents ASAP! Okay, enough chatter, let's get to the requirements.
Prerequisites for Renewing a Freelancer's Visa in Berlin
Before beginning the lengthy preparation process for renewing your freelancer's visa, make sure you actually qualify for renewal. Note that:
1. Your visa must still be valid
Mine expired in August 2021 but I wasn't granted an appointment until December 2021. I emailed the Ausländerbehörde a few times in the months leading up to the visa expiration date asking for an appointment as there were no available appointments listed online.
The email response I finally received from the Ausländerbehörde with my appointment date also gave me written permission to remain in Germany with my expired visa (since I had scheduled the renewal appointment when my visa was still valid). I couldn't leave the country in the meantime, however.
Moral of the story: if there are no available appointments listed on the Ausländerbehörde website, you must contact them PRIOR to your visa expiring to have it on the official record that you've started the renewal process.
2. You may need a pension plan
You only need a pension plan if you've completed your 45th year of life. I can't offer advice on getting a pension plan since I'm under 45 years of age.
3. Your main residence must be in Berlin
You can prove this with a signed lease and a note from your landlord, or a signed lease an an Anmeldung (address registration document). Personally, I think it's best if you live at an officially registered address and have an Anmeldung. You can't play it too safe when renewing your visa!
4. You must show up to the appointment in person
Organize all of your documents in a binder or folder, don't staple anything, and bring a licensed translator with you if needed. The employees at the Ausländerbehörde legally may only speak to you in German.
5. Unspoken prerequisites you should know about
In addition to the (many) required documents you'll need to extend your freelancer's visa in Berlin, you should also keep the following unspoken requirements in mind:
You need to have multiple clients — If you only have one or two clients that make up the bulk of your income, you may not be considered a freelancer in the eyes of the German government.
The bulk of your income should come from clients based in Germany — The Ausländerbehörde wants to see that you need to live in Germany to make a living. Plus, having German clients ensures that you're paying into the local tax system.
You should have contracts for upcoming projects, not just past projects — Most of the freelance job contracts I brought to my appointment were from past clients. The employee at the Ausländerbehörde gave me a really hard time about this, and it took some serious effort to convince her that I would maintain a regular flow of income in the future. So make sure you can prove past, present, and future job security through signed contracts!
What's Needed to Renew a Freelancer's Visa in Berlin
This is a fairly long list of required documents, but many of them overlap with the documents you presented for the initial issuance of your freelancer's visa. Note that this list of requirements can also be found on the Berlin government website.
I'll be taking a deeper dive into some of the specific documents later in this post, so hang tight for additional explanations about the following requirements.
Valid passport
1 current biometric photo — Many train and U-Bahn stations have passport photo machines in them. Bring exact change (they usually cost 8 Euros) and take the photos at your local machine.
"Proof of a secure livelihood" — You must bring the following along: Tax assessments, net profit determination of a tax consultant, bank account statements, and invoices. More on this requirement in the following section.
Apartment lease or proof of home ownership
Rental cost / expenses for property
Health insurance
Pension plan (if over 45 years of age)
Proof of main residence in Berlin
Pay 96 Euros — I recommend bringing cash with you. You'll be given change.
Other documents I brought with me to be safe:
Printouts of articles I'd written for various publications — I'm a freelance writer and copywriter. To show proof of livelihood, I printed off my bio pages from the companies I wrote for as well as my most recent articles.
Letters of recommendation from clients — I communicate with my clients in English, so I hired a translator to translate the letters of rec into German. I brought both the original (English) copy with me as well as the translated copy.
Breaking Down the Visa Renewal Requirements
The main reason why I recommend starting to prepare your renewal documents 2+ months in advance is because there are many unspoken rules surrounding the renewal process. Plus, certain requirements can take weeks or months to prepare (like applying for health insurance) and you simply can't rush the process. Read this section carefully so you don't have any nasty surprises during the renewal process!
1. Proof of Secure Livelihood
The main thing to remember is that the Ausländerbehörde is primarily interested in seeing that you have a regular flow of income, and that you're paying into the German tax system. You must provide ALL of the following documents to show proof of livelihood. This is not a mix and match scenario, every single document I'm about to explain is required.
Tax assessments
AKA your income tax forms. I use an accountant in Berlin to file my taxes, however that's not necessary. Just make sure to bring all of your income tax forms with you, not just from the past calendar year.
For example: my freelance visa was first issued August 2019 and my renewal appointment was December 2021. I had to bring my 2019 and 2020 annual tax assessments for Germany with me to the appointment.
Net profit determination
You MUST have a certified accountant within Berlin fill out this form for you. You cannot do it yourself. Try to get the form filled out as up to date as possible, and note that this dinky (but crucial!) form will set you back a couple hundred Euros.
As I said before, my visa expired in August 2021 but my appointment wasn't until December 2021. My accountant filled out the net profit determination form through August, as that's when my visa renewal appointment should have been. However, I had to argue with the employee at the Ausländerbehörde because she considered my information to be not "up to date" since it didn't go all the way to December 2021.
Do NOT put off finding an accountant, as they're overbooked and in high demand in Berlin. Also note that there's a separate, but similar sounding, form that self-employed persons must have an accountant fill out. Check that your accountant is filling out the net profit determination form!
Bank account statements
There's no hard and fast rule, but I brought bank statements (from both my US and German accounts) from 3 months leading up to my visa renewal appointment. The Ausländerbehörde is looking to see that you have regular incoming payments from your clients.
Invoices
You have to bring all of your invoices from the date of your initial visa issuance appointment to present day. I had over 200 invoices with me all printed out. The Ausländerbehörde didn't look at any of them, but theoretically they could have asked to see each individually to prove my income.
Job Contracts
It's not explicitly listed online, but you need to bring all of your signed freelance contracts to the appointment — that includes contracts past, present, and (most importantly!) future. The employee and the Ausländerbehörde only asked to see my German freelance contracts and didn't give a hoot about my US contracts. Again, you need to demonstrate to the Ausländerbehörde that you need to be in Berlin in order to do your work.
2. Apartment lease
Finally, a straightforward requirement! Make sure to bring the original, signed lease and not just a digital copy.
3. Health insurance
This is another visa renewal requirement that you do NOT want to put off until the last minute. For my initial visa issuance, I used Mawista Expatcare. However, temporary insurance plans like that won't work for the visa renewal.
To renew your visa, you must show that you're part of the German healthcare system. Because I'm American and had only lived in Germany for two years at the time of my visa renewal, I didn't qualify for public health insurance. Instead, I had to sign up for private insurance. It's more expensive in the long-run, but it was the only option I had.
I used Feather to find a suitable private healthcare plan in Germany. Feather works specifically with expats to match them with insurance plans in Germany. They work directly with the insurance companies on your behalf, so at no point during the application process do you have to deal with the German bureaucracy yourself. (Not sponsored, I just loved my experience with Feather!)
Be sure to start the insurance signup process at LEAST 3 months before your visa is due to expire. The application process took over a month for me, and if I had waited until the last minute to sign up for insurance I would have been sweating bullets.
To prove you're adequately insured, you'll need to provide the Ausländerbehörde with an official document from your health insurance company. You'll receive this document directly from your health insurance provider. It should list your full name, address, policy number, and the start date of your insurance policy. Just bringing your insurance card with you to the Ausländerbehörde will not be enough to prove that you're insured!
4. Proof of main residence in Berlin
On the Berlin government website, it says you can provide them with a copy of your lease and a note from your landlord stating you actually live where you say you do. However, if at all possible I recommend renting an apartment where you can register your address to receive an Anmeldung. To get an Anmeldung, you have to make an appointment at a Bürgeramt in Berlin.
Tip: If you've not yet moved into a long-term apartment in Berlin and need one, check out my full guide to finding an apartment in Berlin.
Key Things to Know About the Visa Renewal Process
I know this guide to renewing your freelancer's visa in Berlin is slowly turning into a novella, so I'll try to keep this section short and punchy.
The employees at the Ausländerbehörde can only speak to you in German —I used a certified translator the first time (found via Expath) but for the renewal I flew solo. If you use a translator, they MUST be licensed and bring their ID with them. You can't just bring German friends into the appointment with you as this is an official government appointment
Getting an appointment can be very difficult — Start looking 2+ months in advance, every single day at 8am and then again throughout the day. If you're not seeing anything, you must email the Ausländerbehörde. They took 2+ weeks to get back to me, so follow up even though their automatic email response says not to.
The bulk of your income should ideally come from clients based in Germany — Even though you're still paying income taxes, they want to see that you're directly benefiting the German economy and that you MUST live in Berlin for the work you do
You need to have multiple clients — Not just one or two big ones. Otherwise you may not meet the definition of "freelancer."
They want to see future job contracts, not just ones you have now — You need to prove that you have work secured into the future and that you'll be able to continue supporting yourself.
They might not ask to see all of your documents — Personally, they only asked to see my latest bank statements, German contracts, German health insurance, and tax assessments. (I think they just wanted to see how much money I was making)
You must print off the email confirmation they send you — This email contains your appointment date and time. You're also given an appointment number, you must show this hard copy at the door or else you won't be let into the building!
What to Expect at Your Visa Appointment
Your visa renewal appointment experience will differ from mine, but I wanted to share my experience with you to give you peace of mind if nothing else.
I had a 7am appointment scheduled, so I arrived at the Ausländerbehörde at 6:30am. By the time I arrived, there was already a long line out front. At 7am, a security guard came down the line to tell us that the computer systems were down across the entire Ausländerbehörde. We were told to wait in line until 8am, when a computer technician was scheduled to arrive and see if he could reboot the system.
A little after 8am, the systems were restored and we were allowed into the Ausländerbehörde. I showed my printed off email confirmation with my appointment number to the security guard at the front entrance, and then went to my assigned waiting room.
I sat in the waiting room until 9:30am. During that time, I watched the TV screens mounted in the waiting room. Appointment numbers flashed on the screen periodically, notifying people when they were allowed to go into their appointment as well as which room they needed to go to.
Finally, my number was called — three hours after my appointment was supposed to take place. The Ausländerbehörde employee spoke to me in German and was very brusque. She only asked to see my health insurance documents, my latest (German) bank statement, the net profit determination form my accountant filled out, my annual tax assessments, and my current German job contracts.
The Ausländerbehörde employee grilled my on every single document I provided her. Thankfully I was over prepared with additional job contracts, invoices, and other official documents! The main issue the Ausländerbehörde employee took with my application was that I didn't have enough clients based in Germany, nor did I have enough job contracts for future projects. She kept asking how I could prove that I'd continue making money in the future.
After a lot of back and forth, she dismissed me to the waiting room. I sat there for over 20 minutes waiting to hear her verdict (a few tears were shed, I won't lie!).
At last, I was called back into the appointment room. The Ausländerbehörde employee announced that she'd renewed my visa for three years! She then gave me a plastic card, which I then had to take down to the payment machines on the bottom floor. I inserted the card into the machine, was told to fork over 96 Euros, then I paid in cash and left.
My new visa arrived in the mail about 6 weeks later!
My Personal Timeline: Renewing My Freelancers Visa in Berlin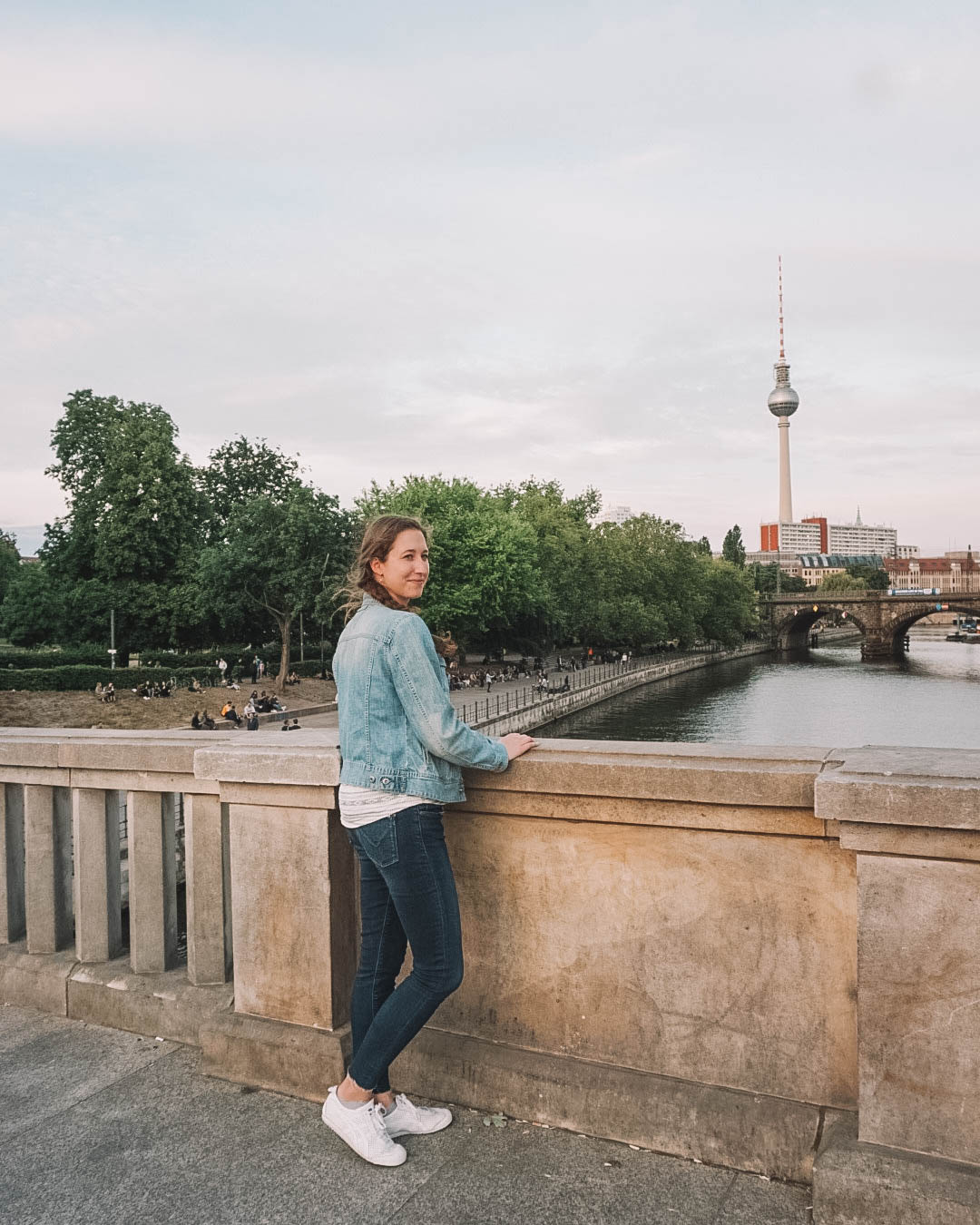 There's no "right" way to renew your freelancer's visa. I'm an over-preparer at heart, so starting the renewal prep process 6 months in advance is what made me feel comfortable. Here's a high level overview of my visa renewal timeline.
January 2021
I began researching the freelance visa renewal process.
February 2021
I scheduled a 1-hour consultation with Expath to go over the visa renewal requirements. I used them for the initial visa issuance as well and they are AMAZING! I spoke with a freelancer who'd been through the renewal process multiple times. She guided me through the renewal process and answered my (many) questions about securing health insurance, securing new clients, etc.
March 2021
I contacted my Berlin accountant to confirm that he could provide the net profit determination required for the visa renewal. I wanted to make sure he put me on his calendar even though we had to wait to complete the form until closer to my renewal appointment.
I also signed up for private health insurance via Feather in March. However, it wasn't finalized until May due to delays thanks to issues with my previous level of coverage.
May 2021
My health insurance application was finally approved. I had some issues with the amount of coverage from my previous insurer, so I had to pay out of pocket to have my teeth examined and also got a routine physical to confirm my health status before I was let into a contract.
June 2021
I assembled and printed off the bulk of my renewal documents (i.e. invoices, health insurance docs, got my biometric photo taken, and so on). I put all of this into a folder and tucked it away. It gave me peace of mind that 90% of the prep work was done!
I also emailed the Ausländerbehörde for the first time asking for an appointment slot. At this point, I'd been checking for appointments since February and not a single one was available! I received an automatic email response from the Ausländerbehörde saying they'd get back to me — they never responded to this initial email.
July 2021
My accountant filled out the net profit determination form. I hadn't heard from the Ausländerbehörde at this point, so I was still moving forward with the assumption that my appointment would take place in August.
August 2021
My visa expired at the start of the month and I still didn't have an appointment lined up. I followed up with the Ausländerbehörde again, and after a week I finally got a reply stating that I could remain in-country but couldn't leave. My appointment was set for the beginning of December.
December 2021
I had my appointment (read the section above for the play-by-play), and I was granted a 3-year renewal!
Any Questions?
Is this thing on? Are you still there?
I know this was a beast of a post, but I wanted to be as detailed as possible since I know firsthand how stressful the freelance visa renewal process can be in Berlin! If you have any questions whatsoever, don't hesitate to leave me a comment below.
Just note that I'm NOT a lawyer or immigration expert. If you have any hesitations / questions / concerns, I highly recommend making an appointment with Expath or an immigration lawyer. Yes, it's expensive, but it'll be money well spent!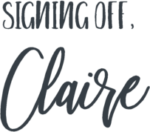 More Tips for Settling in Berlin: