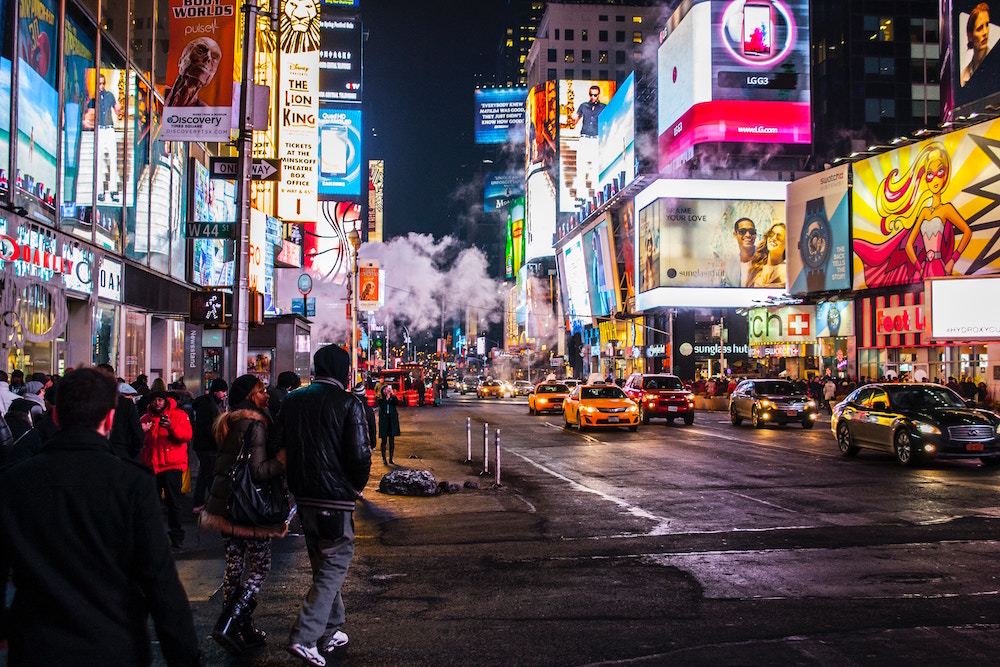 I'm not sure how I wound up being the theatre kid of my family, but it's a badge I wear proudly. While my brother spent his afternoons breaking school records on the swim team, all of my after school time was spent running lines for an upcoming show. From sixth through twelfth grade, theatre was my life. My bedroom walls were bedecked with Playbills my mom had gotten me in New York City, and for years I was convinced I would be the next big thing on Broadway. Alas, my theatre dreams didn't pan out, but to this day I love the theater.
The number of Broadway shows I've seen is kind of astonishing, and I'm always on the hunt for more good shows. But while I love Broadway, there are so many more exciting experiences for theatre lovers in the city. Am I saying you shouldn't see a show on Broadway when you're in NYC? Absolutely not! But while you're here you should see more of the theatre scene, because there's lots of good stuff happening all around the city. If you're a theatre person, here are a few things I think you'll enjoy immensely in NYC.
Karaoke Bar in Korea Town
I had my very first karaoke bar experience last weekend, and it was SO FUN. My roommate and I visited on a rainy day in the middle of running errands (because why not?) and spent an hour belting out everything from ABBA to '80s hard rock. Karaoke bars are pretty cheap—the one we went to was $5 an hour per person—and are a fun way to burn an hour or two when you're tired of walking. If possible, visit during the day because these bars are pretty packed at night.
Sleep No More
If there's one thing you do on this list, make it Sleep No More. This is an "immersive theatre experience" at the McKittrick Hotel in Chelsea. Sleep No More is a loose retelling of Macbeth, but the experience takes place throughout the entire hotel (four or five floors, I think). Basically, you put on a mask so the actors can't see your face and you enter the hotel in groups with people you don't know. Each person is free to wander around the hotel at their own pace and experience the different story lines of Macbeth from the point of view of different characters. Sleep No More is difficult to explain since it's nothing like any show I've ever seen. Just keep in mind that you'll be on your feet for two hours straight running around after characters (literally).
Off Off Broadway Shows
Broadway shows get all the attention, and for good reason. But did you know there's such a thing as off Broadway and off off Broadway? These shows are typically much cheaper and are in smaller theatres, which offers a more intimate viewing experience. Some of these tickets can be purchased from the TKTS Booth and on some phone apps, but you'll likely need to buy your show tickets in advance online. Avenue Q is a good off-Broadway show to start with; it feels a little more mainstream and tickets are pretty cheap.
Upright Citizens Brigade
Upright Citizens Brigade is an improv theatre co-founded by Amy Poehler, Matt Walsh, Matt Besser, and Ian Roberts. Different groups perform each night, and shows are usually around an hour long. One of the many things I love about UCB is that if I don't like a show one night, I can always go back and see an entirely new group. And because it's improv, you get a different experience every single time you visit. Other comedy clubs to check out are Broadway Comedy Club and Comedy Cellar (there are lots more in the city though).
Shakespeare in the Park
This is the one thing I actually haven't done yet, but I've tried my hardest to make this happen! Shakespeare in the Park is an iconic New York summer activity. Professional actors perform some of Shakespeare's most popular shows in Central Park, and the tickets are free. To get tickets, you have to line up along with a few hundred of your BFFs and hope that you manage to score a seat. Tickets are sold at noon on the day of a performance, but the line is crazy long so they're hard to come by. If you manage to get a ticket for Shakespeare in the Park, let me know how it is!
This is just the tip of the iceberg when it comes to unique theatre experiences in NYC, but these are all things I think you'll really enjoy. If you're on a tight budget, Shakespeare in the Park, karaoke, or a comedy show is the way to go. But if you have some extra cash floating around, I cannot recommend Sleep No More or an off off Broadway show enough.
Tell me: What kinds of shows do you like seeing? I'm a musical gal to the core, but I recently saw Angels in America and it was phenomenal.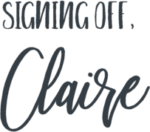 More posts you'll love:
Pin it!