Weekend brunch is its own category of eating in New York City. Brunch is popular back home in Indiana, but New Yorkers have made it an almost religious experience. I'm trying to think of a recent weekend when I haven't met a friend for lunch, and I'm drawing a blank.
As you all may have read, I'm working on meeting lots of new people in the city. After almost eight months in the Big Apple, I'm finally settled down enough to get out of my comfort zone and meet up with gals in hopes of making new friends. Naturally, brunch is the perfect opportunity to bond with people (and it lets you see what they gravitate towards on a menu—it really says a lot about someone!).
Last weekend, I was set to meet up with two lovely girls for brunch at a popular pancake spot. To my dismay, the wait time was 1.5 hours. As someone unaccustomed to late lunches, I suggested that we migrate elsewhere (my hangry alter ego is so not what I want to show people on the first friend date).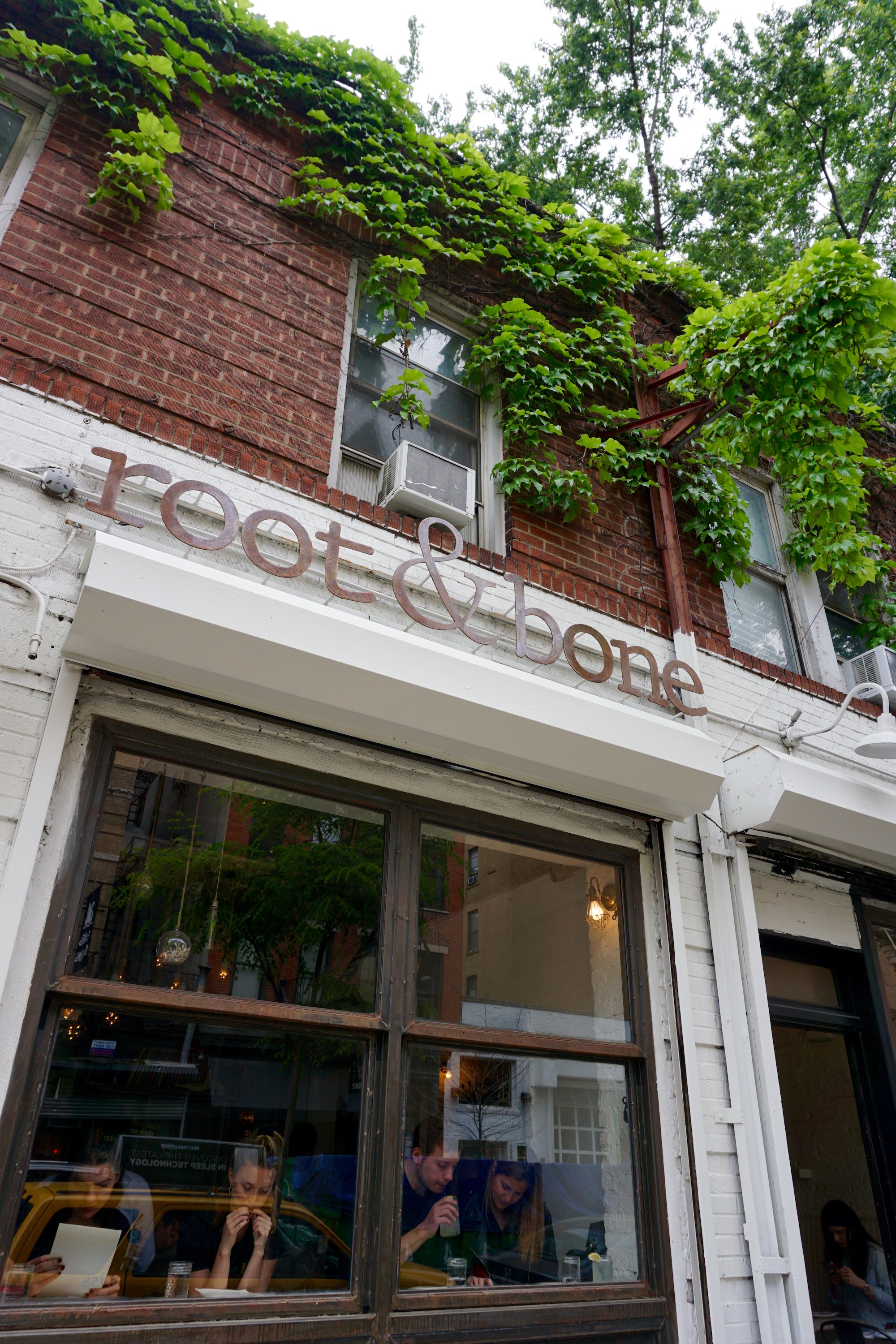 A quick Google search later, we were on our way to the charming Root & Bone. The ivy-covered exterior catches your eye as soon as you turn the corner, and the typewriter-esque font of the sign screams "hip and trendy." Suddenly, our backup plan seemed like a fabulous idea.
We were ushered to the window seats at the front of the restaurant, which gave us the perfect view of the achingly cool interior. The bare light bulbs and warm colors make this the perfect spot for hipsters and families alike.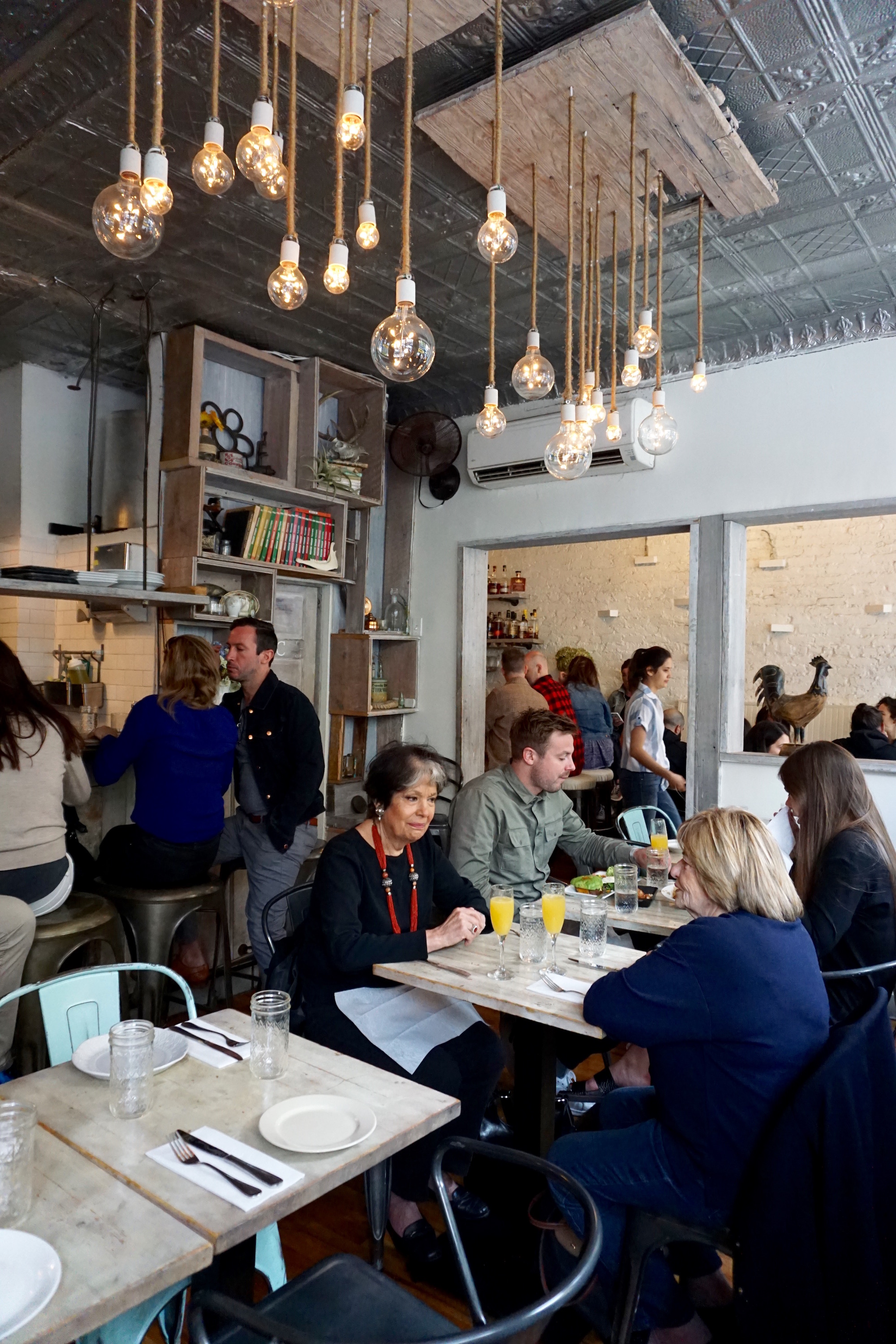 Root & Bone dishes up Southern fare with a focus on locally-sourced, farm-to-table ingredients. My friends both got the fried chicken and waffle sandwich (fluffy waffles, a chunk of fried chicken, pickled green tomatoes, cheddar, and pickles), so naturally I had to try something else.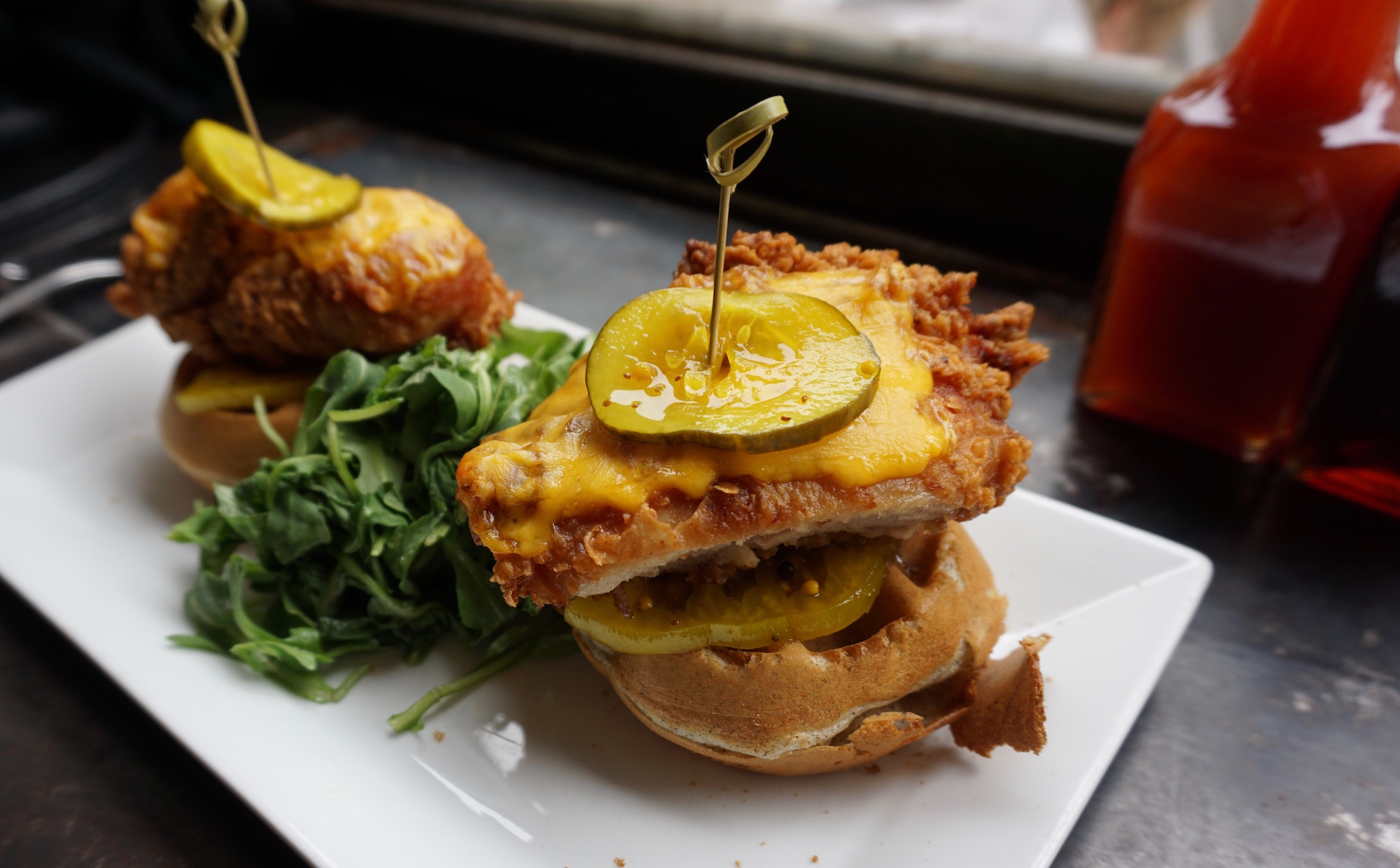 Torn between pretty much every entrée listed, I took the waitress's recommendation to try the shrimp and grits. Oh my word, it was fantastic. The dish was absolutely nothing like I thought it'd be. The grits were ultra creamy without being too rich, and they were topped with pickled onions, bits of ham, and Carolina shrimp. It's rich enough to feel like a decadent meal without being so overwhelming that you feel sick after eating it.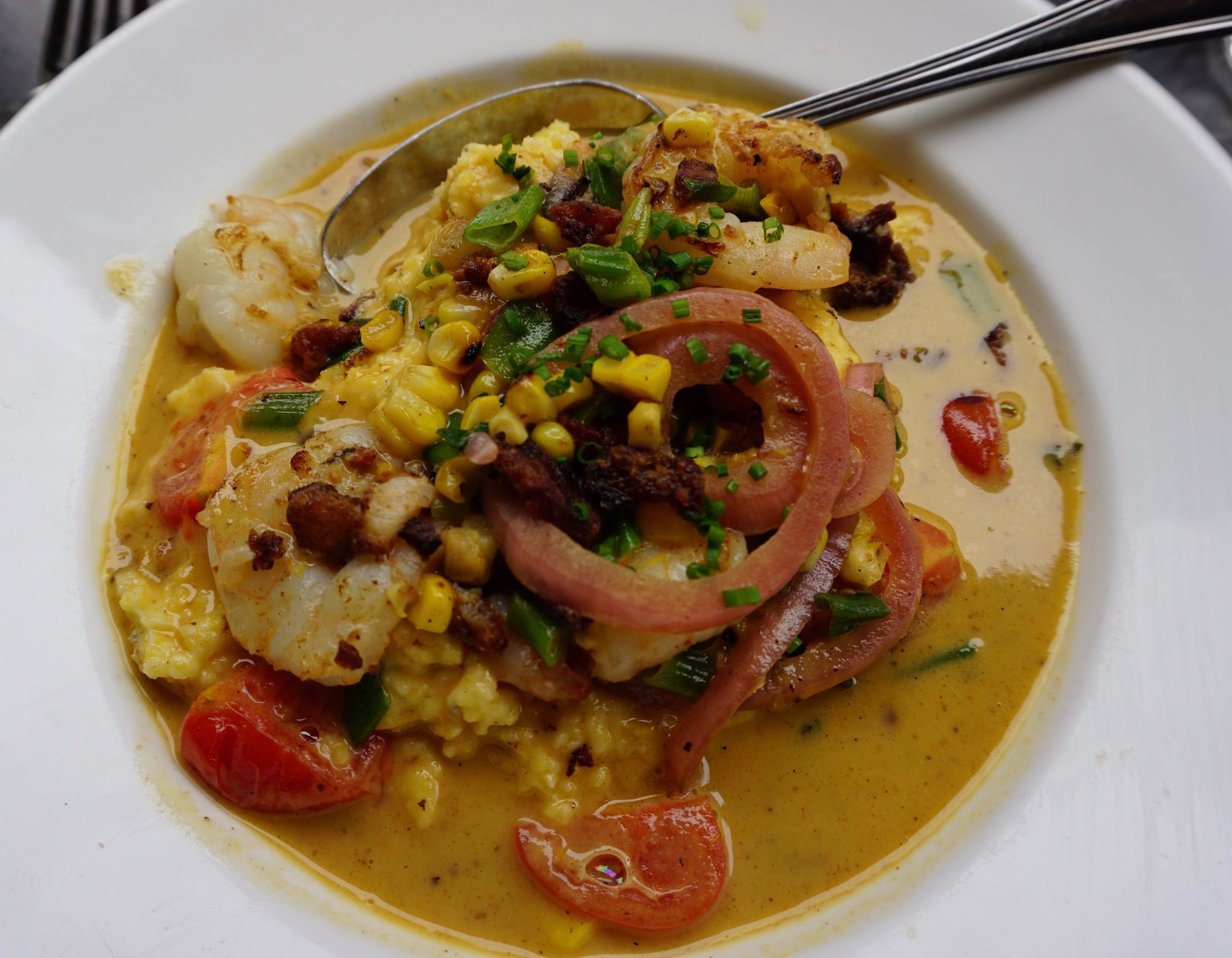 Remember what I just said about being able to tell a lot about a person based on what they order? Same thing applies to whether or not they share their food with you on the first friend date. Lucky for me, I have a knack for picking good friends!
The fried chicken and waffle sandwich is definitely worth ordering, but I personally think Sweet Chick does it better (you can read more about this fab eatery here). The pickled green tomato was a nice touch though, and added a punch of flavor to the sandwich. If you order the sandwich, you must top it with hot sauce and maple syrup. It's a strange combo, but it's to die for.
Before you panic, of course we got dessert. Order the bonuts, no questions asked. They're incredibly fluffy biscuit donuts rolled in cinnamon sugar and served with a vanilla bourbon dipping sauce—heavenly. They're only served on the weekends though, so make your brunch plans wisely.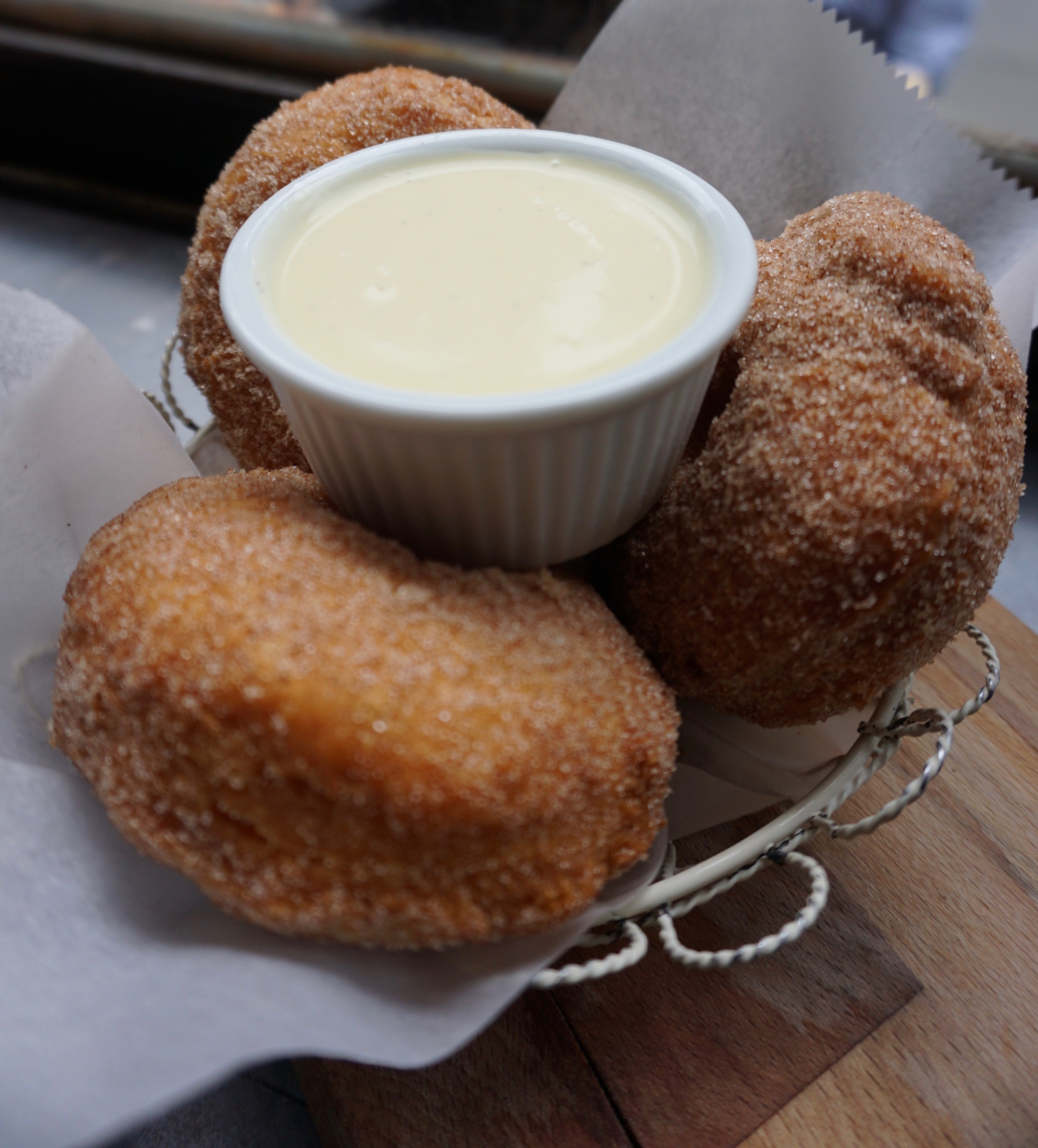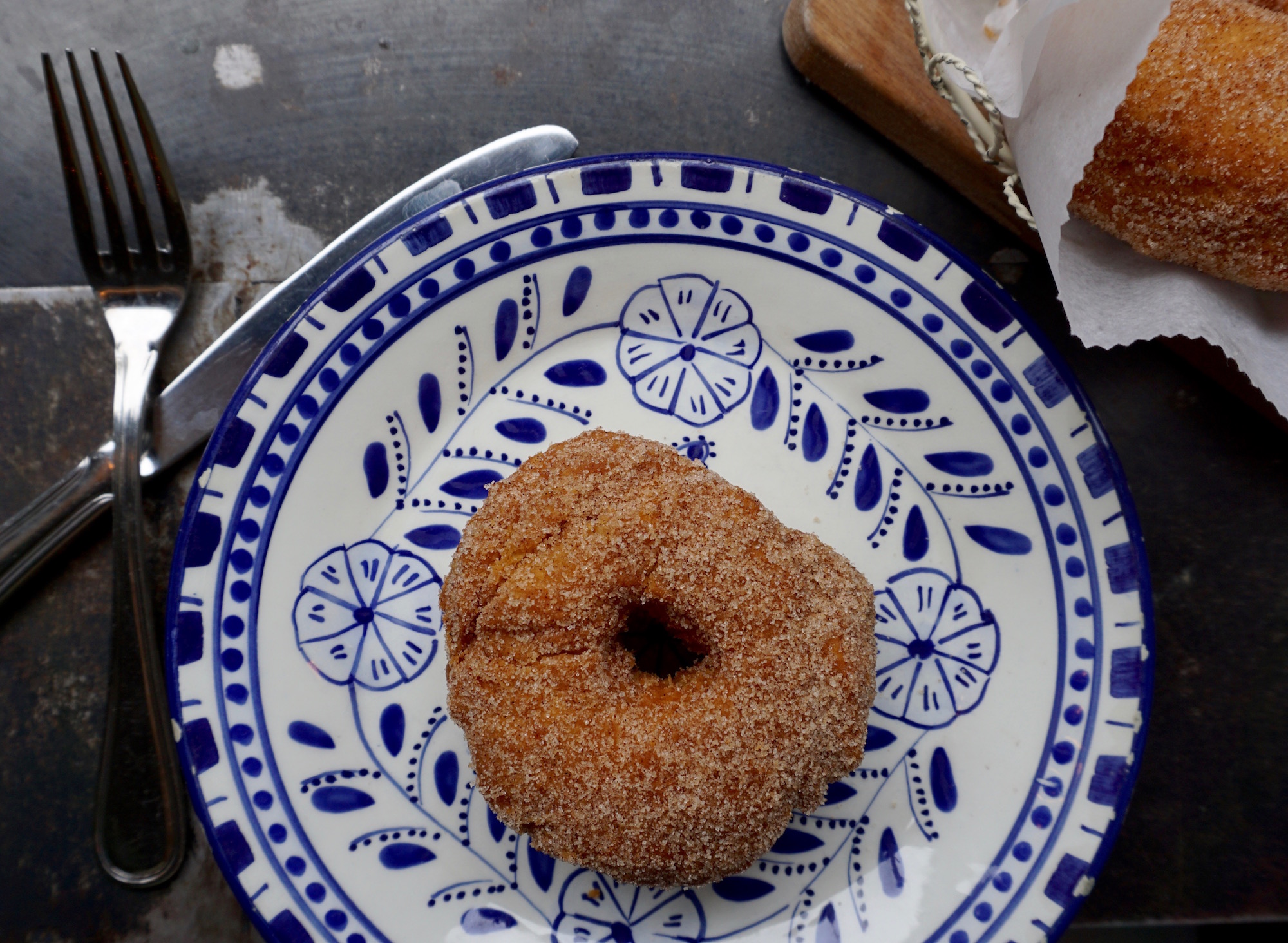 If you find yourself in Alphabet City, stop by Root & Bone for some delicious Southern grub. The prices are good, and the food is excellent. What more could you want?
Signing off,
Claire
More articles you'll love: