Last weekend, my friend Elise and I hopped in my car for an epic road trip to Nashville, Tennessee. Four and a half hours of driving later, we found ourselves in country music heaven…and we were mighty hungry. Luckily for me, Elise also likes to plan her trips around meals. Let's just say we managed to try out a few new restaurants while we were traveling.
The Best Eats in Nashville: Brunchin'
Three words: Biscuit French Toast. Topped with lemon mascarpone, blueberry compote, and maple syrup, this French toast was arguably the best brunch I've had in a long time. Biscuit Love's biscuits are amazingly light and fluffy, and are simply phenomenal. My friend Elise got a biscuit topped with hot chicken (spicy fried chicken—yum!), which was also fabulous. Basically, just go and eat lots of biscuits; you'll thank me for it later.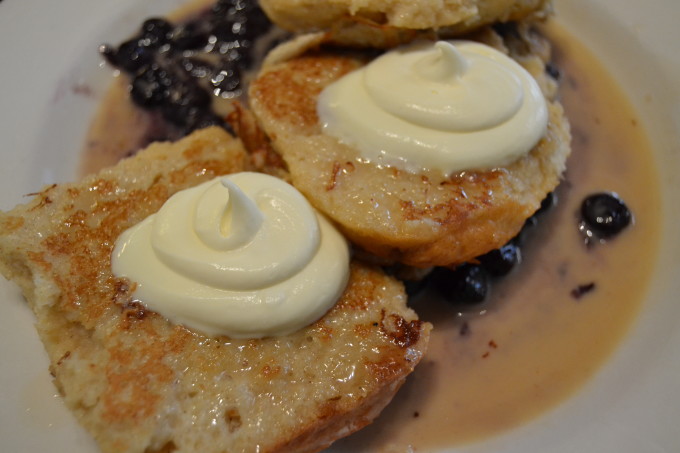 Shout out to everyone who recommended Fido on my Instagram post—you definitely knew what you were talking about. Between their sweet potato French toast and their bagel sandwiches, I don't know which one to recommend to you. If you're not feeling brunch-y (umm, why wouldn't you be??), Fido also has a selection of tasty soups and sandwiches for you to choose from.
A bit off the beaten path, The Donut Den smells like heaven and its donuts taste even better. I ordered an apple fritter the size of my face and was quite pleased with my choice. If you go here you'll want to come a bit early though, because their donuts sell out fast (there were no filled donuts by the time we got there, which was a bummer).
The Best Eats in Nashville: Dinner
Topping the list of most "Best Of" lists for Nashville, Pharmacy definitely lives up to its hype. I ordered the Mission City Burger, which is loaded with guacamole, pico de gallo, black beans, and horchata crema fresca, as well as a side of sweet potato fries. You guys, this burger was out of this world delicious. Had I not been in a burger mood, I would have gotten one of Pharmacy's amazing bratwursts instead. I took a bite out of my friend's Jagerwurst, and it actually lived up to the Brats I had in Germany. While you're there you might as well go all out and get one of Pharmacy's homemade sodas as well, because, after all, you're on vacation, right?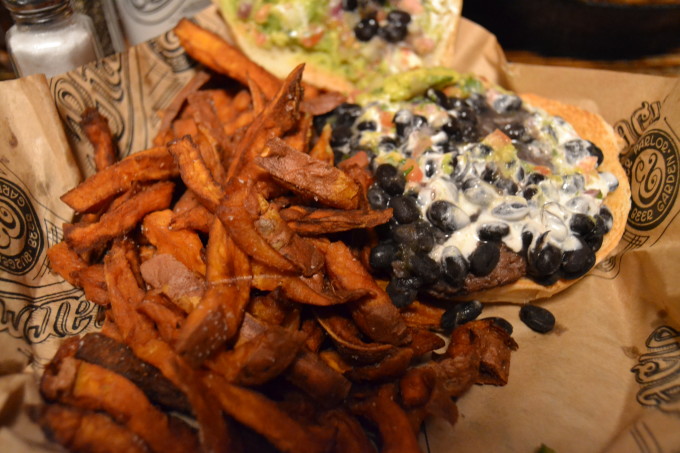 I do believe that Martin's was the best BBQ I've had in my entire life. Period, end of story. The last time my world felt so deliciously turned around was when I found that awesome ice cream store in Brugges. At Martin's, I ordered the "Redneck Taco," which is a layer of cornbread topped with the most tender beef brisket, homemade coleslaw, and the tangiest BBQ sauce I've ever eaten. As my side I ordered their homemade baked beans, which had a nice kick to them (they were almost my favorite part of the meal—almost).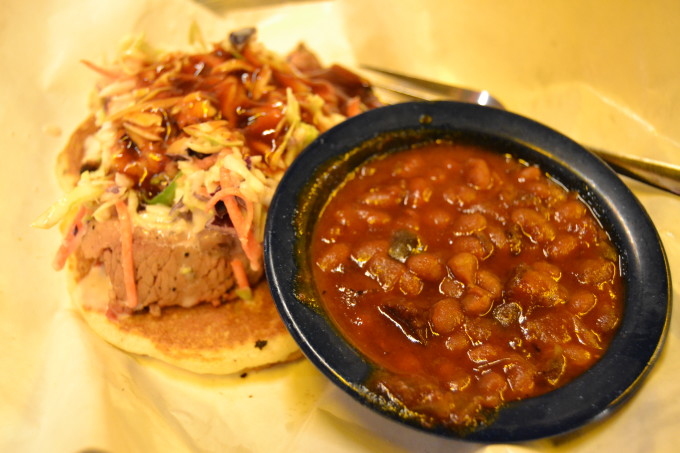 The Best Eats in Nashville: Dessert
Jeni's is apparently a local staple, and for good reason. As you know, I like to do a little ice cream tour when I visit cities, so naturally I agreed to eating a few scoops of Jeni's with my friends (salted caramel, honey milk chocolate toasted almond, darkest chocolate, and salted peanut butter, oh my!). Jeni's is comparable to the Graeter's ice cream I had in Cincinnati, in that it's creamy and ultra rich. It is a bit pricey though, but if you get a few scoops to share with friends then it's super affordable.
Popsicle lovers everywhere will love Las Paletas. Serving up homemade flavors like peanut butter, lime, hibiscus, and Mexican caramel, there's sure to be a popsicle you'll love. Las Paletas has cream Paletas, which are more like an ice cream bar, and fruit Paletas, which taste more like your typical popsicle.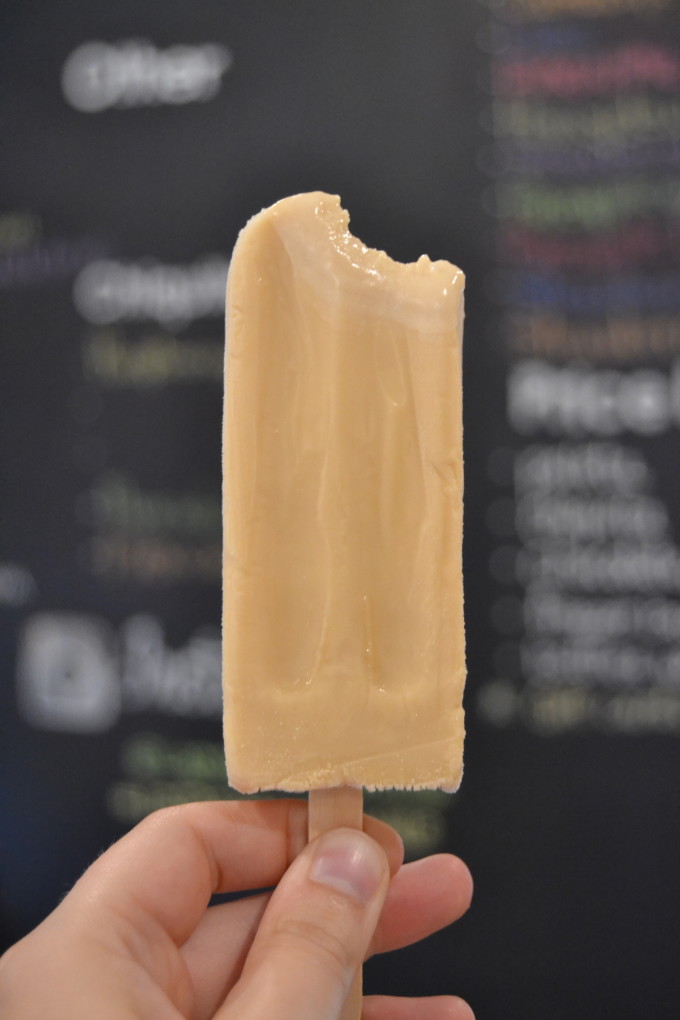 The Best Eats in Nashville: Honorable Mention
Musician's Corner is a free outdoor music event that takes place every Saturday afternoon in Centennial Park. While the live music was fantastic (a good blend of country, rap, and other genres), the food trucks were what stole my heart. Elise let me take a few bites out of her Cajun bread pudding from the Steaming Goat food truck (topped with apple onion compote, goat cheese, and Bourbon maple glaze) and holy cow was it fantastic.
Nashville, your food is incredible. After posting all these pictures, literally all I want to do is drive back to Tennessee and fill my belly with tasty food. Where do you like to eat in Nashville? What sorts of restaurants do you gravitate towards when you travel? Leave me a comment below, and share this post with your friends if you enjoyed it!
Signing off,
Claire