Coburg is a small but mighty city in Bavaria that's known for its imposing medieval fortress complex and for being the birthplace of Prince Albert (consort to Queen Victoria!). Here are the best things to do in Coburg, no matter the season.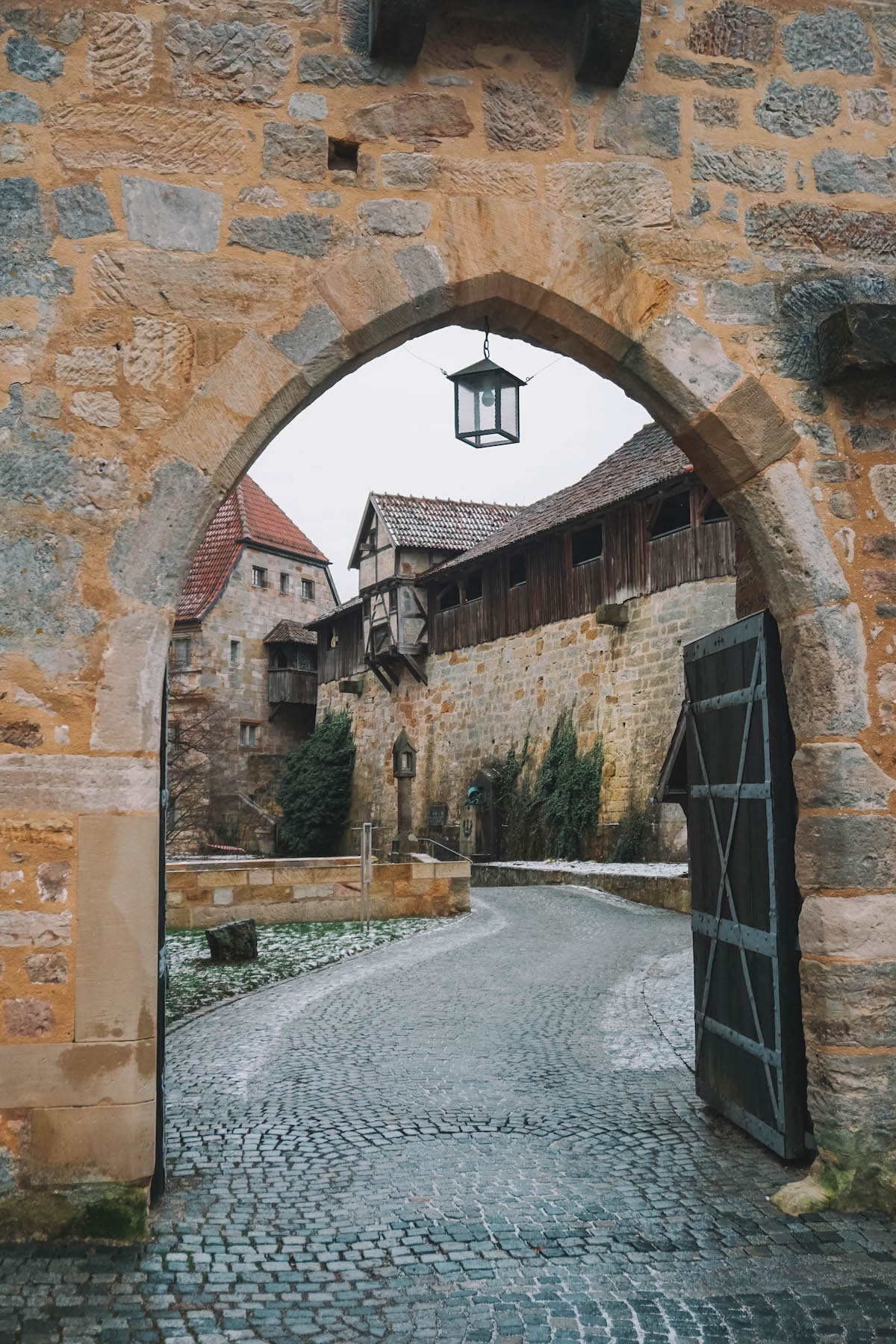 Coburg was a new-to-me discovery during my latest trip to Bavaria. Ice on the train tracks meant I had to reroute my explorations of the area, and I found myself disembarking at Coburg. I find this whole experience ironic now, because Coburg's history stretches back to the 1050's — so definitely not "new" by any standard — and was the birthplace of Prince Albert, first cousin and consort to Queen Victoria!
Prince Albert might get most of your attention, but Coburg has had a number of other famous visitors, including: Martin Luther, Queen Victoria, Grand Duke Nicholas II of Russia (later made tsar), and, alas, Adolf Hitler.
Most people come to this lovely city to see the Veste Coburg, a sprawling medieval fortress complex that sits high above the Old Town. But stick around for a day to see other historic attractions such as the Old Town, Ehrenburg Palace, and more!
Coburg may not be as well known as Munich or Nuremberg, but it's still worth visiting! Below are the things to do in Coburg that I've personally experienced and can heartily recommend.
Table of Contents
Click "show" to see the full table of contents for this post. You can jump around the post as desired by clicking on the individual sections listed below.  
Veste Coburg (Coburg Castle)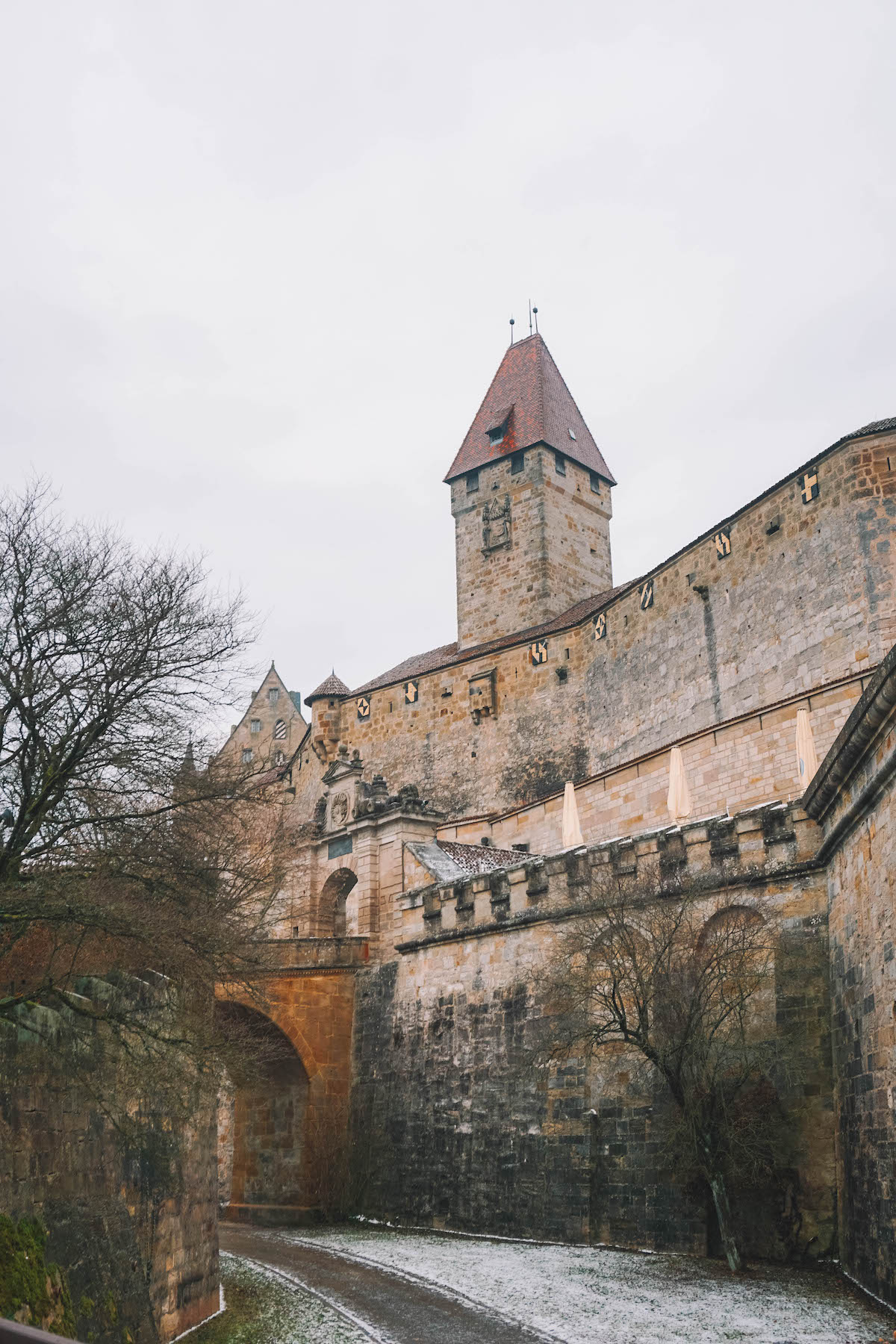 The Veste Coburg is an imposing fortress complex that sits on the highest hill in the city. It's impossible to miss!
The original fortress was built around 1200 and the complex gradually expanded from that point onwards. The fortress reached its peak in the 16th century. During that time, Veste Coburg was the home of the Electors of Saxony (altogether there were seven Electors, and it was they who were responsible for electing the Holy Roman Emperors).
Veste Coburg later served as the ancestral seat of the Dukes of Saxe-Coburg (the family that Prince Albert hails from).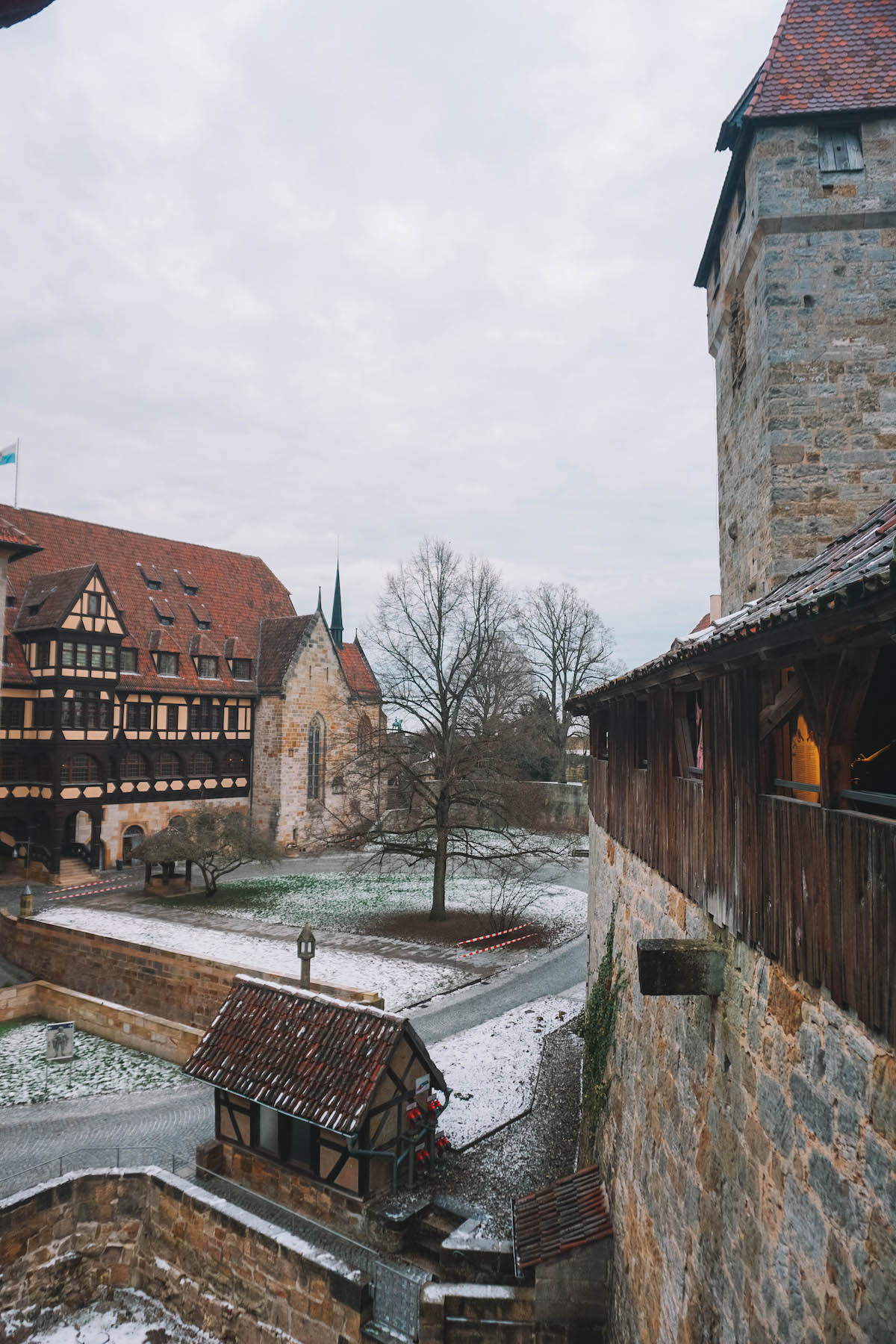 Today the fortress has been transformed into a museum space; many of the original architecture has been preserved, but instead of uncomfortable medieval furniture and cannons everywhere there are exhibits on Veste Coburg's history, medieval artwork (including 20 paintings by Lucas Cranach the Elder and the Younger!), historic weapons, and carriages.
After going through the exhibits, be sure to head up to the ramparts for a stunning view of the surrounding countryside. The epic view makes it easy to understand why this particular spot was chosen for the site of a fortress.
Veste Coburg can be reached on foot or by car. If you're up for it, I recommend making the 30-minute walk uphill through the Hofgarten to the fortress. You'll be treated to some beautiful views along the way!
Schloss Ehrenburg (Ehrenburg Palace)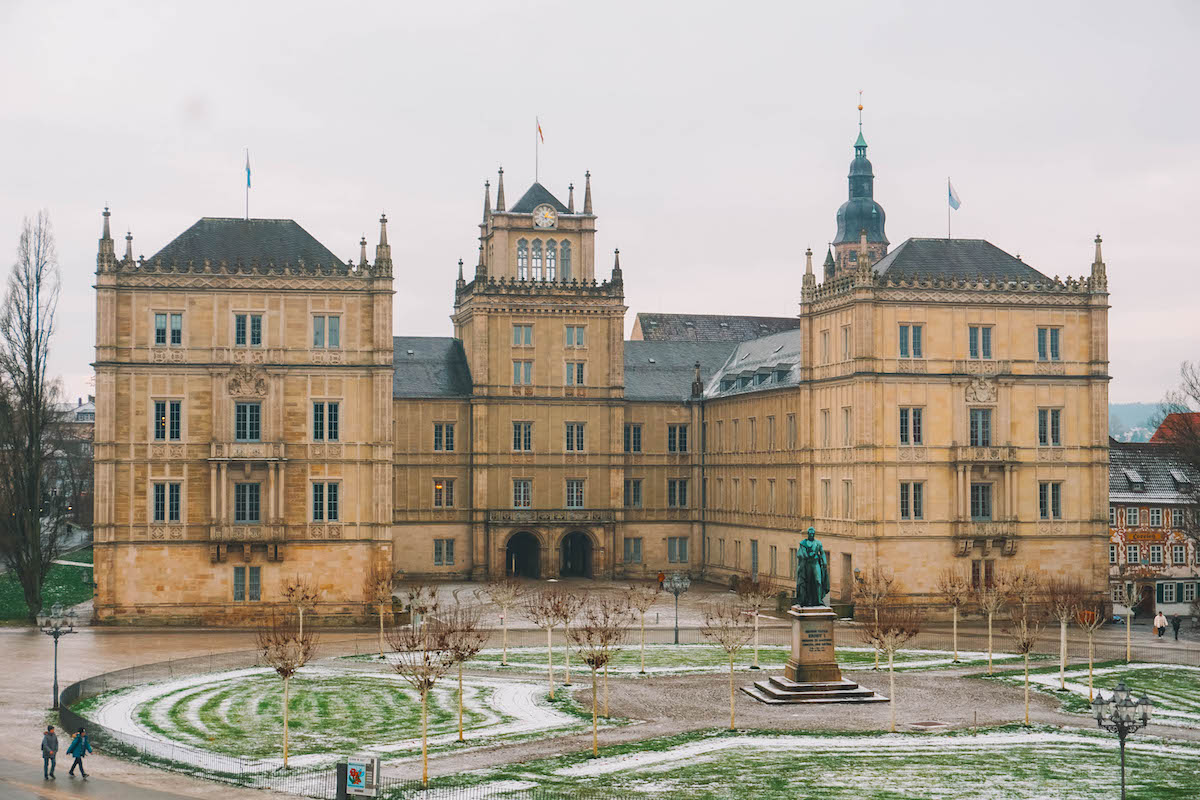 Ehrenburg Palace was the city residence of the Dukes of Coburg from 1547 to 1918. The facade you see today isn't the original — it was redone in the Baroque style after a fire broke out in the late 1600's.
Now, I've visited a lot of German palaces since moving to Germany, and to be honest I wasn't expecting Ehrenburg Palace to wildly impress me based on the exterior of the building. I'm so glad I toured the palace after all because it's absolutely breathtaking inside! The building wasn't damaged in WWII and other than the fire in the 1600's it has remained unscathed all of these years. A miracle!
The palace can only be visited on a guided tour, and it lasts about an hour. Unfortunately no photos are allowed inside the palace, but I can say with confidence you're going to adore the "Hall of Giants" with its frescoes and the 28 massive caryatid sculptures supporting the ceiling.
I realize I've listed two historical residences so far on this list of Coburg attractions (Veste Coburg and now Ehrenburg Palace), but I highly recommend visiting both as they showcase two very different time periods in Coburg's history as well as totally distinct architectural styles.
Hofgarten (Court Garden)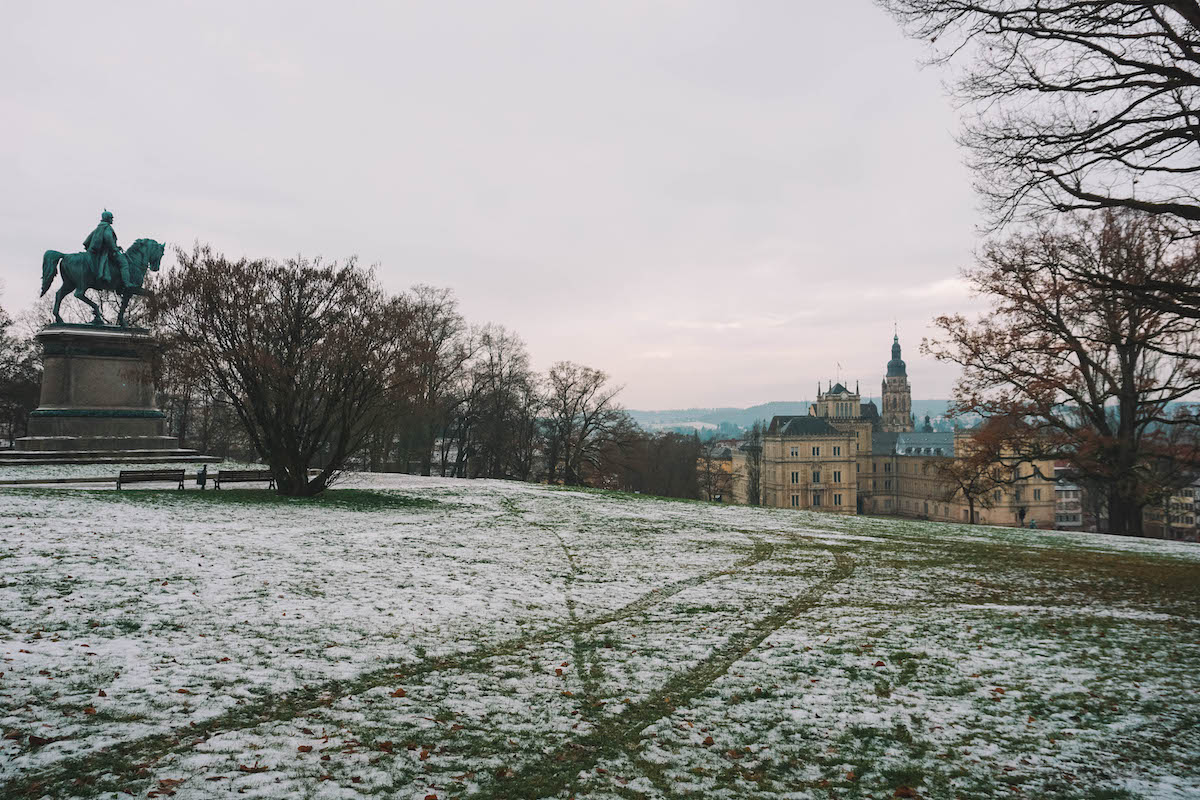 The Hofgarten is an open park space that lies between Ehrenburg Palace and Veste Coburg. If you choose to walk up to Veste Coburg (which I recommend doing!), you'll pass through the Hofgarten and will see much of it that way.
Otherwise, this would be a great spot to bring a picnic lunch or some snacks from the bakery and rest your feet for a bit.
Tip: The Coburg Museum of Natural History is located within the Hofgarten as well.
Marktplatz (Market Square)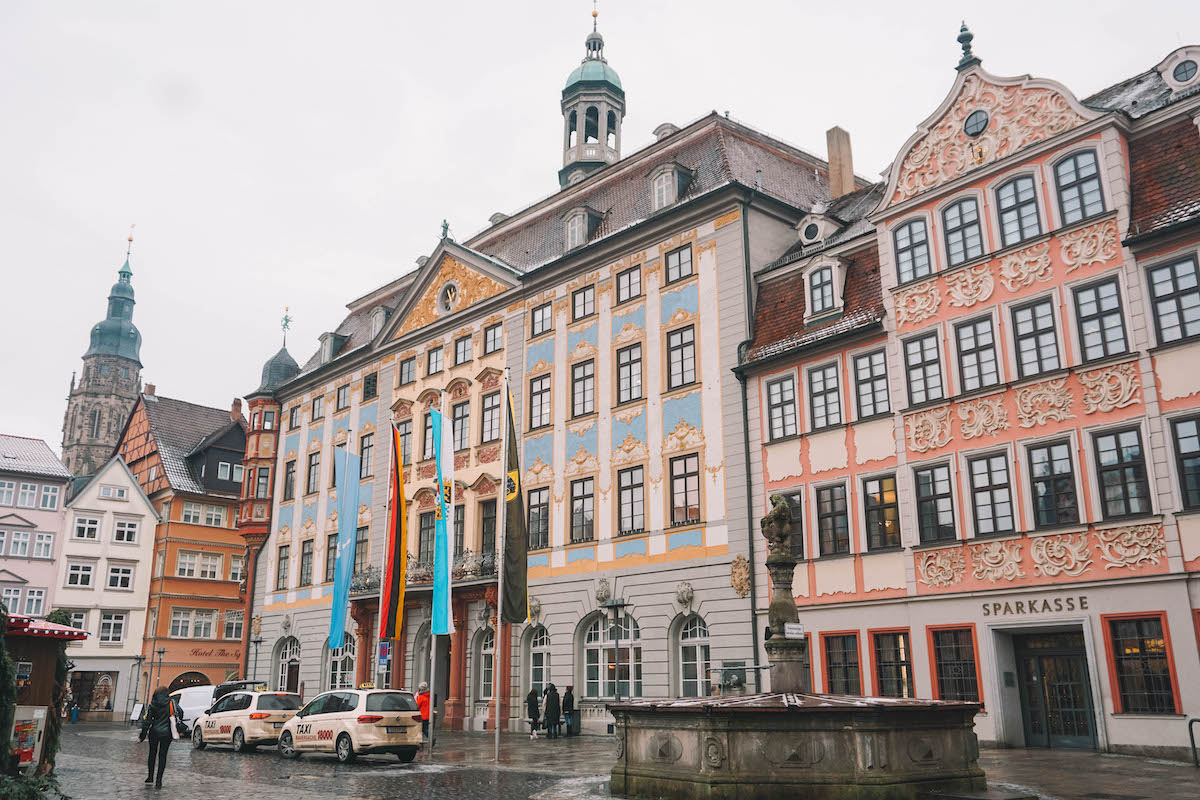 The main market square of Coburg can't be missed! The square dates back to the 15th century.
In the very center of the square, you'll find a monument to Prince Albert (which I believe Queen Victoria had erected in his honor).
On the north side of the square is the Old City Hall (Stadthaus). I didn't go inside, but the facade of this Later German Renaissance building is gorgeous.
If you're looking for more unique things to do in Coburg, try and time your visit so it coincides with the market that happens at the square twice weekly. You can buy fresh produce and baked goods and make a picnic of your finds!
Note that Coburg's quaint Christmas market also takes place at the Marktplatz.
Hofapotheke (Court Apothecary)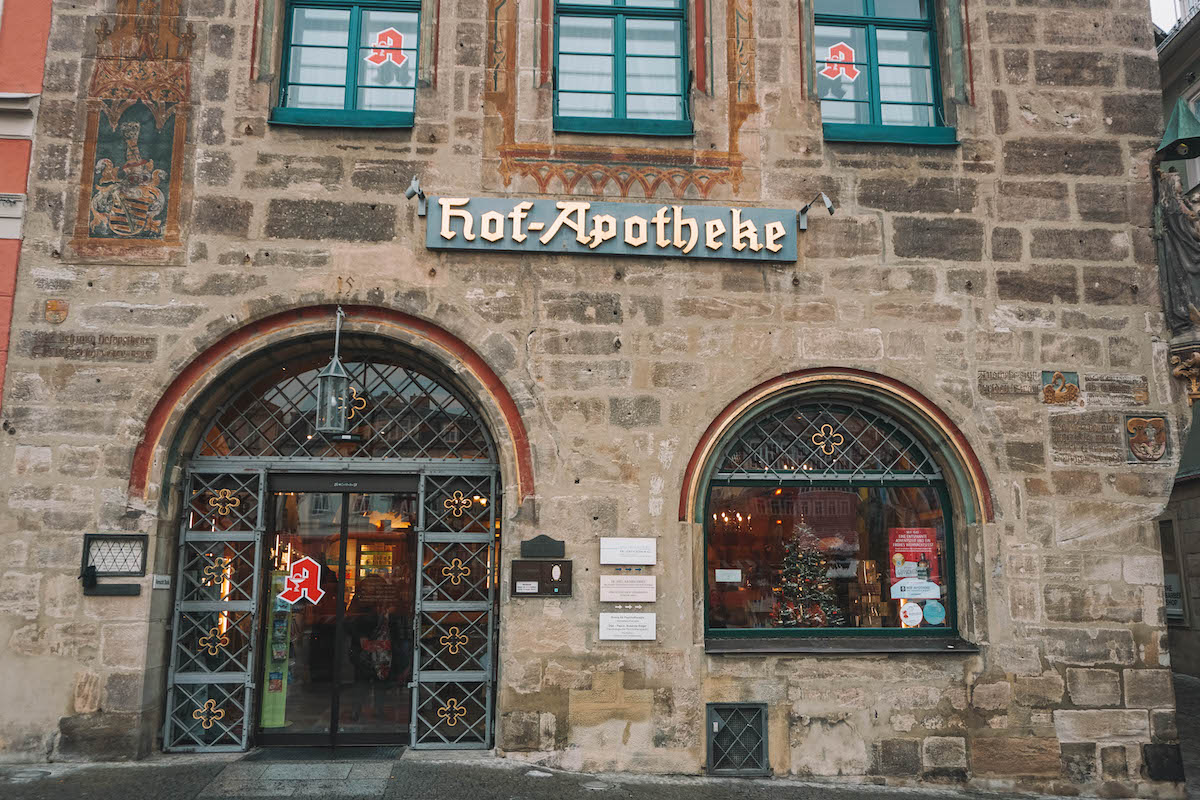 While you're admiring the beautiful architecture surrounding the Hauptmarkt, be sure to pop into the Hofapotheke (Court Apothecary) on the square as well. It's one of the city's oldest buildings, and while it's still an apothecary after so many generations the medicines dispensed here are thankfully ones produced with modern regulations in mind!
One treasure from the past is still produced and sold at the Hofapotheke, however: Hoflikör. This sweet yet spicy (and strong!) liquor has been handmade and bottled by the court pharmacist of Coburg for more than 450 years. To this day, only the court pharmacist at the Hofapotheke knows how it's made.
Hoflikör was once prescribed for medicinal purposes, but now it's purchased just for pleasure. If you're looking for a unique souvenir to remember your journey through Bavaria, purchase a travel-sized bottle of Hoflikör to take back with you.
You won't find this liquor anywhere else in the world!
Morizkirche (Church of St. Maurice)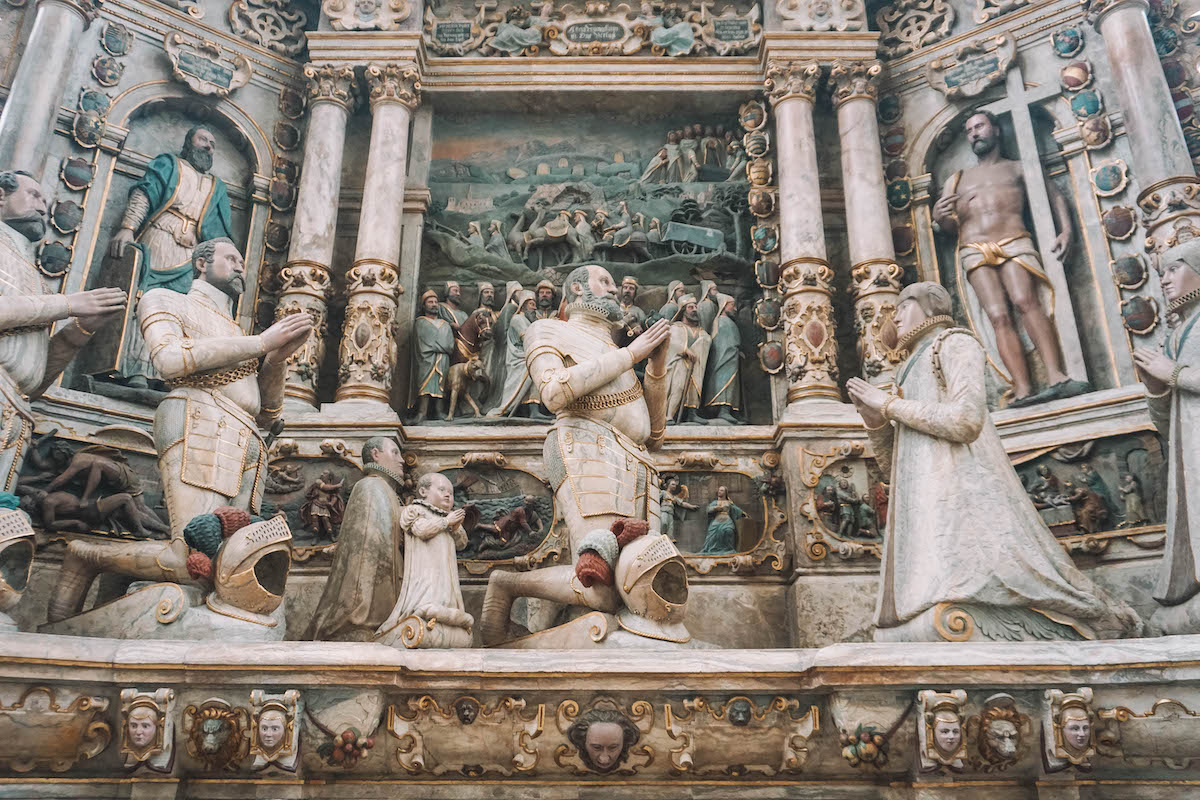 When considering what to do in Coburg, you can't miss the Church of St. Maurice! As the oldest church in the city, it's played a special role in the community for generations.
During his 6-month stay at the Veste Coburg in 1530, Martin Luther preached at the Church of St. Maurice.
This church is a unique blend of architectural styles; the interior is Late Gothic in style, while the exterior is Baroque.
City Gates
Like most medieval cities, Coburg was once surrounded by a wall for protection from invaders. And, of course, to pass through those impressive walls a city required gates.
Coburg had four city gates through which to enter the city, and each of those had an inner gate and an outer gate for maximum protection. Of the original inner city gates, only the Spitaltor and Judentor remain. Of the original outer city gates, only the Ketschentor survives.
The city gates of Coburg's Old Town are impossible to miss. You'll likely stumble across them naturally while exploring the city, but they're worth tracking down otherwise!
Museums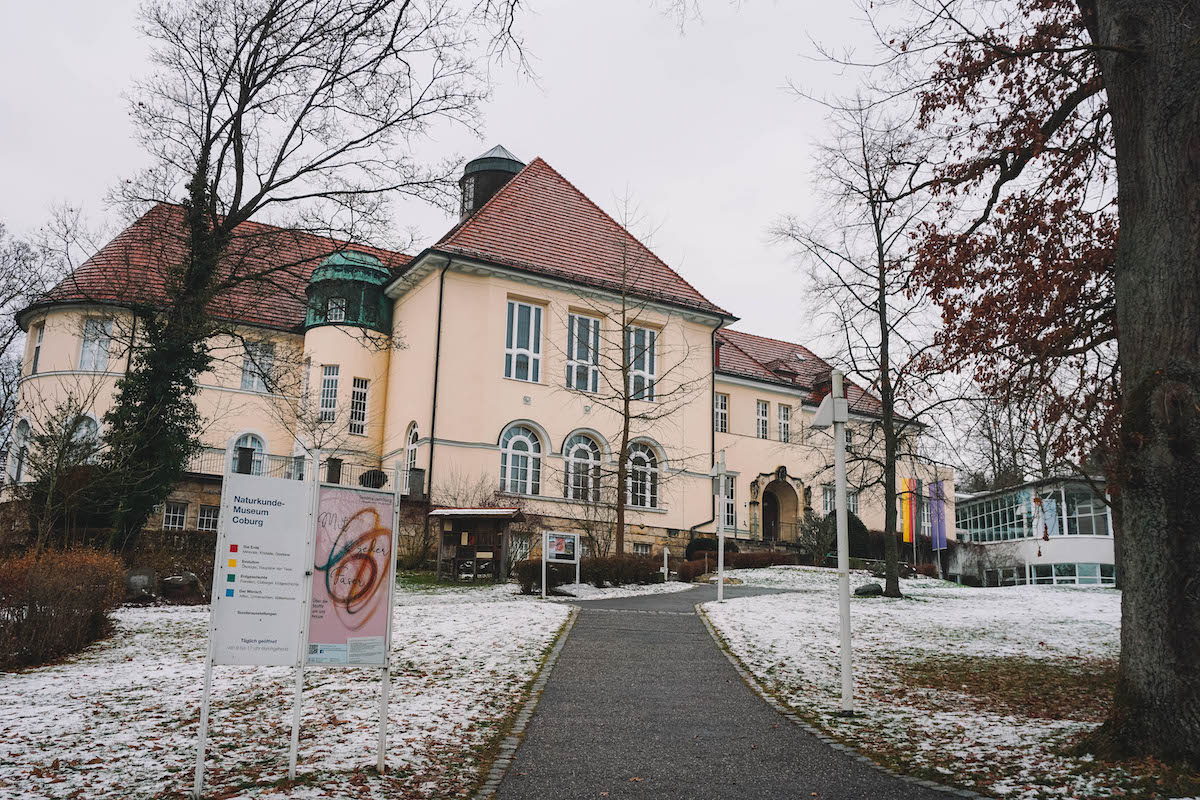 If you're short on time when visiting Coburg, I recommend prioritizing Veste Coburg and Ehrenburg Palace above all else.
However, if you have more time and want to visit a museum, your options are the Coburg Museum of Natural History or the nearby European Museum of Modern Glass.
Other Castles Near Coburg
Thus far, everything I've mentioned on this list of Coburg attractions are things I was able to experience during a day trip to the city. If you're also planning a day trip, then you likely won't have time to visit the other castles in the area.
However, if this is a return visit to Coburg or you're traveling through Bavaria in a rental car (lucky you!), then you might want to add the following Coburg Castles to your bucket list:
Rosenau Palace – Prince Albert was born here in 1819. It contains its original furnishings and has a large English-style garden.
Callenberg Castle – Served as the summer residence of the dukes of Saxe-Coburg and Gotha. One of the castle's wings houses the German Shooting Museum.
Christmas Market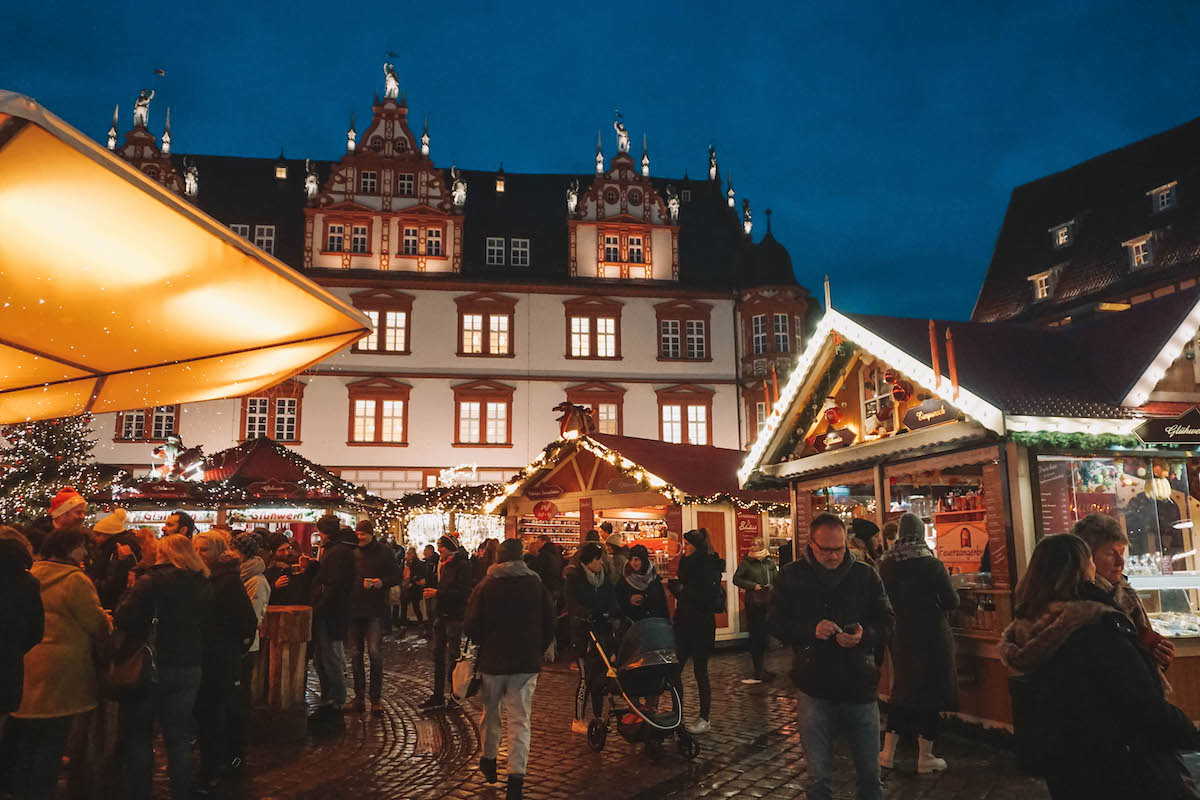 Coburg's Christmas market takes place at the Marktplatz during the Advent season. It's a (very) small but pretty Christmas market with a more traditional flair.
There are a few stalls selling handmade goods, but it's mostly food stalls with typical offerings like bratwurst, chocolate-covered marshmallows, and mulled wine.
It's not a "must see" Christmas market in Bavaria in my books, but if you're in town around Christmas you might as well stop by to see it!
Bonus: Eat Coburger Schmätzchen!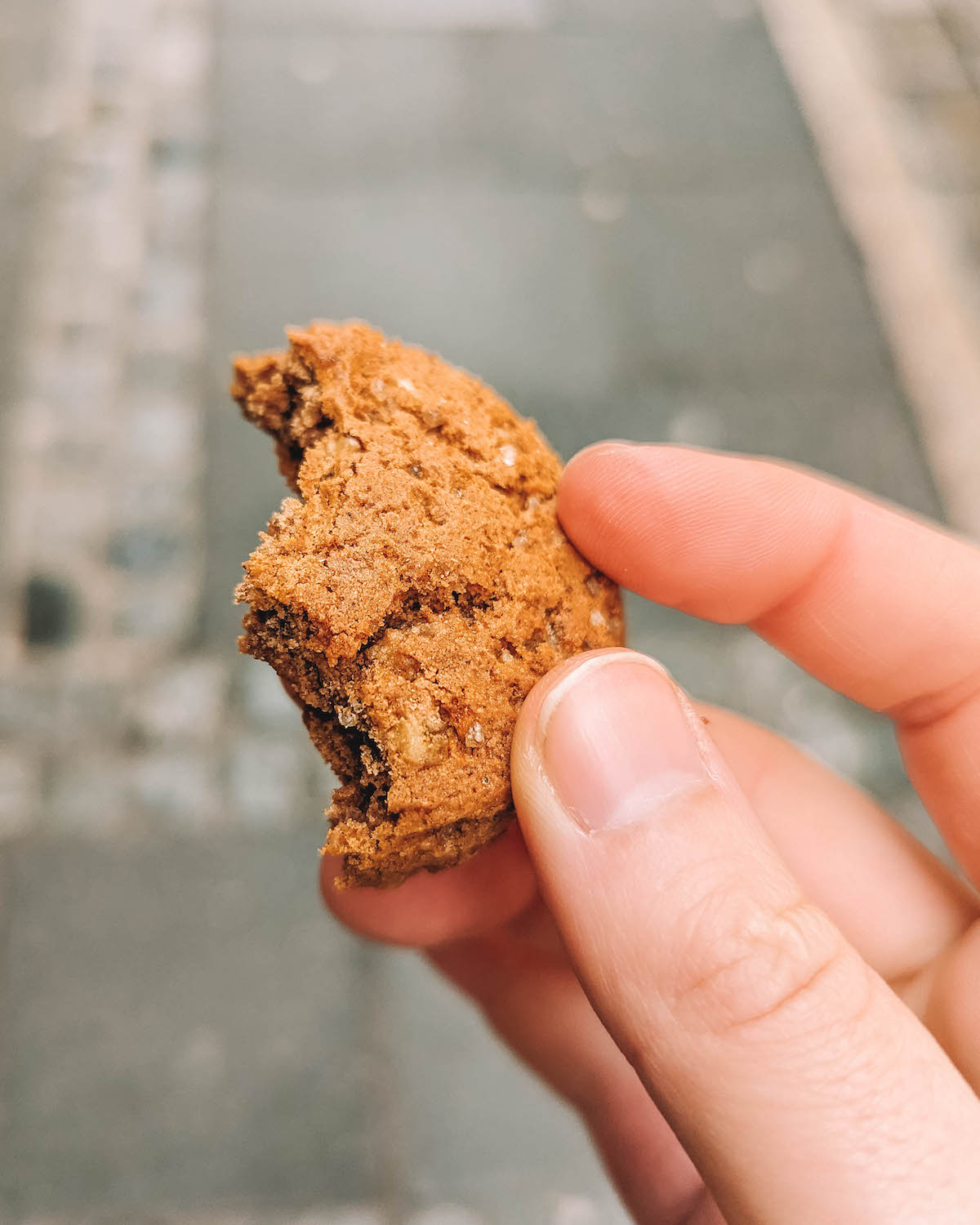 While you're in Coburg, you have to sample the local gingerbread. Even before I moved to Germany, I knew that each region has its own variety of bratwurst, but now I know that most regions also have their own type of Lebkuchen (gingerbread)!
Coburg's special gingerbread is called Schmätzchen. You'll only find this particular gingerbread variety right here in Coburg, so eat it while you can!
Schmätzchen are a kind of spicy-sweet honey biscuit with a bit of crunch to it. You'll want to buy a bag at Feyler Bakery, near the Marktplatz. Feyler has been in operation for 125 years and was the official baker of the ducal house from 1907 onwards.
FAQs About Visiting Coburg, Germany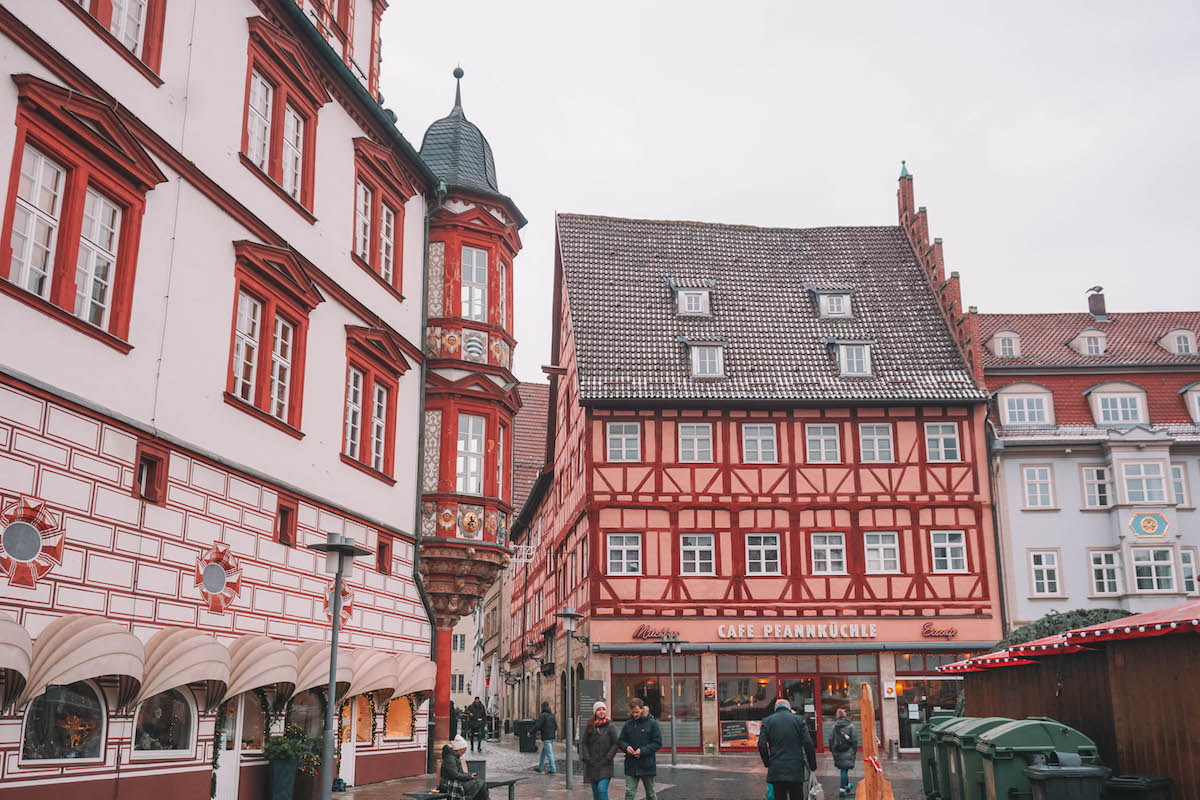 How much time is needed to visit Coburg?
One full day in Coburg is perfect. You won't see everything in a single day, but you can see the entirety of the Old Town, plus Veste Coburg and Ehrenburg Palace (just make sure to call ahead to see when the tours of the palace take place so you can plan accordingly).
Is one day in Coburg enough time?
Yes! You won't have time to go into any museums, but really they're not "must-sees." The Old Town and Veste Coburg are the two attractions you absolutely have to see while you're in the city.
What's the best way to get around Coburg?
On foot! You can even walk up to Veste Coburg; the path is paved, albeit steep in places.
Is it worth staying the night in Coburg?
Personally, I don't think it's needed. I visited as a day trip from Nuremberg and saw everything I wanted to — and then some! — at a very leisurely pace.
Oh, and Look for the Head of St. Maurice!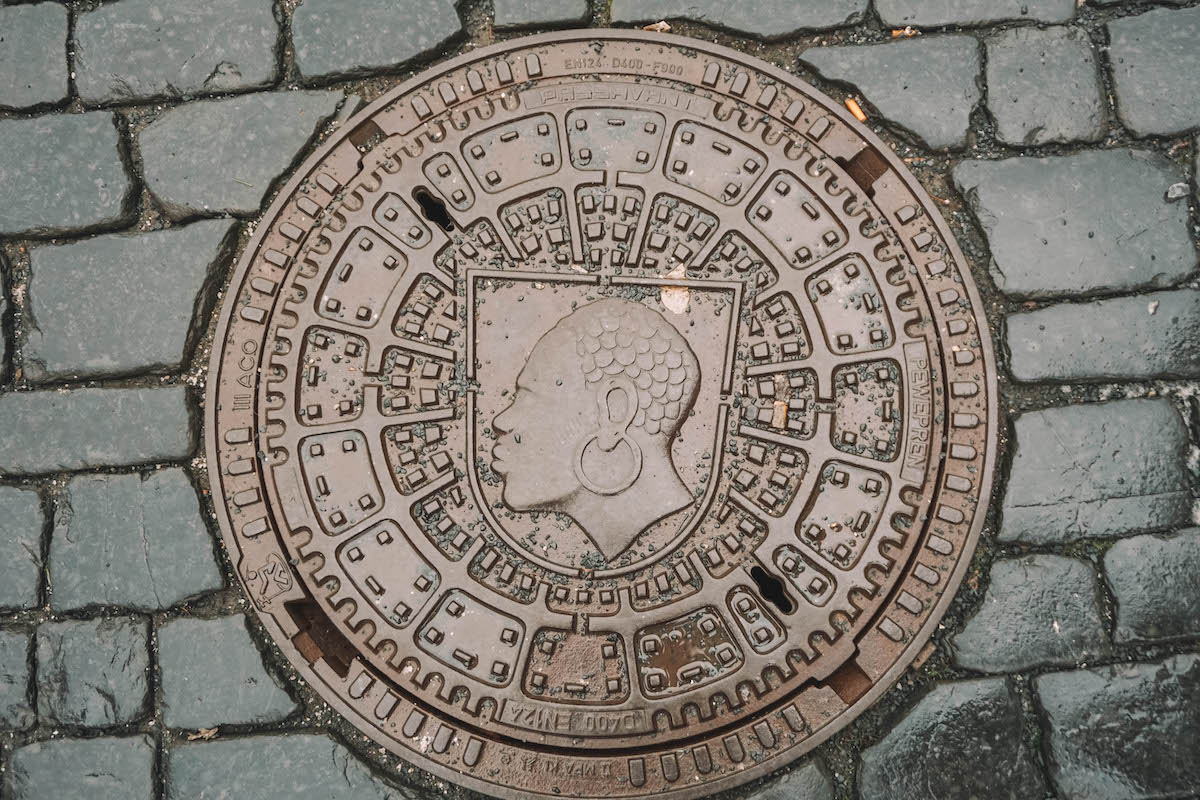 One last note before you click off this post. While exploring Coburg, it's impossible to miss what looks to be a coat of arms for the city featuring the head of a Black man.
That's Saint Moriz (Maurice, in English). Saint Maurice is the city's patron saint, and he's referred to as the "Coburg Moor."
Maurice was the general of a legion that fought under the Roman Empire in Gaul. When Maurice and his soldiers were ordered to worship pagan gods, his (Christian) legion rebelled. Maurice was subsequently beheaded and later canonized.
Interestingly, Saint Maurice had no personal connection to Coburg. It's just that at the time of the city's founding, he was a revered saint and was selected to be Coburg's patron saint.
Note that I'm simply relaying the historical information I learned after researching this mystery man I saw all over the city. The term "Moor" can be derogatory; however, it's the only term I could find when researching the head of Saint Maurice that I spotted all around Coburg.
Bis zum nächsten Mal, Coburg!
Coburg may be a small city, but it's worth visiting if you're looking to explore more of Bavaria beyond Munich and Neuschwanstein Castle. I hope this list of things to do in Coburg sparks your interest in the area. Don't hesitate to leave me a comment below with any questions you might have!
Don't forget to follow me on Instagram to keep up with my daily adventures in Berlin and beyond!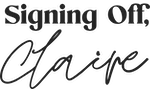 More Places to Visit in Bavaria: