There are so many amazing things to do in Munich, Germany! Here are the top attractions, plus FAQs, a map, and more!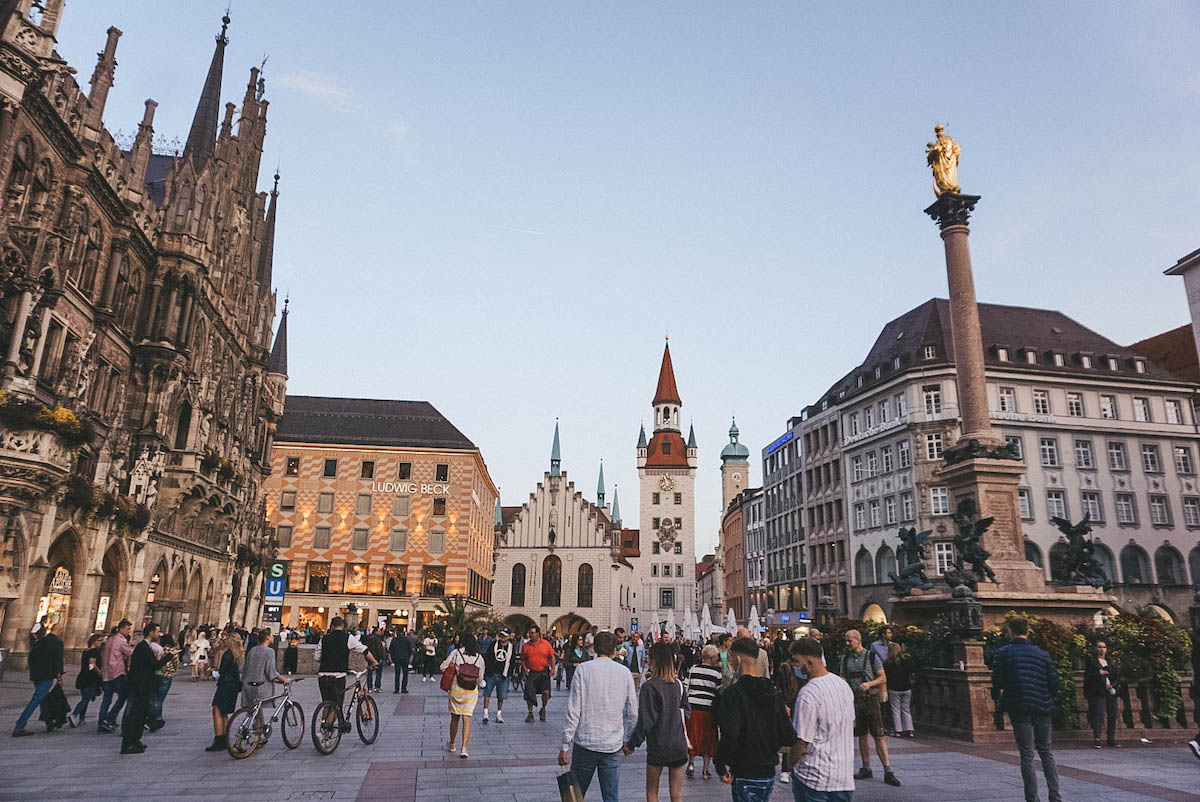 Since visiting Munich for the first time in 2015, I've been aching to return and see the city properly. My first trip to Munich was part of a whirlwind tour with my mom and brother that included Salzburg, Hallstatt, and more. Coincidentally, those were some of the very first blog posts I ever wrote for Tall Girl Big World — they're so cringey, but I've kept them up as a reminder of how far I've come.
My recent 8-day trip to Munich was even better than I'd hoped it'd be. Munich is unlike any other German city I've visited, and the combination of its unique history (both good and bad), stunning architecture, and friendly locals made for a wonderful visit.
There were many parts of this historic city that I'd forgotten about and delighted in relearning. Below is a brief overview of the history of the city, plus all of my recommendations for the best things to do in Munich, Germany.
Table of Contents
Click "show" to see the full table of contents for this post. You can jump around the post as desired by clicking on the individual sections listed below.  
A Brief History of Munich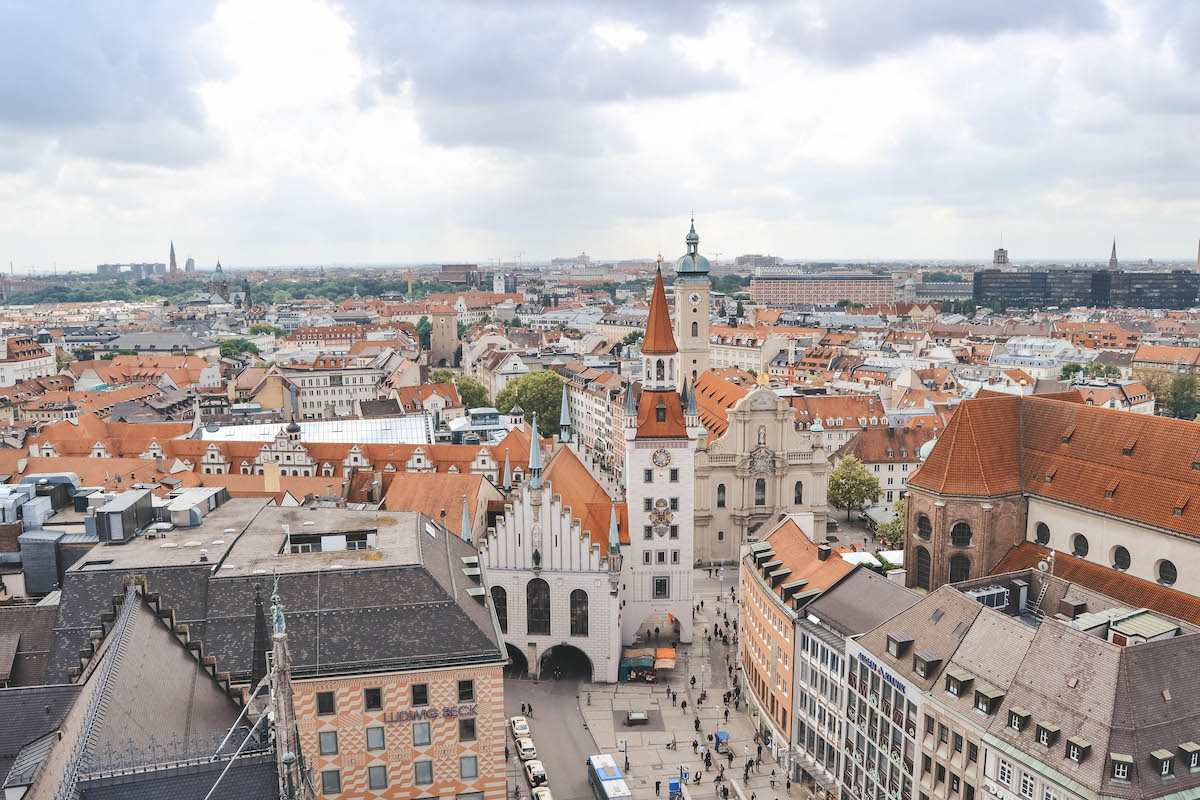 In German, Munich is called München, which stems from the German word for monks (Mönche). It's believed that Benedictine monks originally settled in the area of present-day Munich as early as 750CE.
The city of Munich was officially founded in 1158 when the Bavarian Duke Henry the Lion granted the monks the right to establish a market where the road from Salzburg, Austria met the Isar River. Thanks to its advantageous location, Munich quickly grew from a small market settlement to a proper city.
As the capital of Bavaria, Munich was home to the Bavarian royal family, the Wittelsbachs, for almost 700 years (all the way up to the forced abdication of King Ludwig III in 1918). You can imagine how many palaces and royal institutions there are to visit in Bavaria thanks to the long reign of the Wittelsbach family!
Munich's history isn't all porcelain and palaces, though. It was here that Adolf Hitler rose to power and helped establish the Nazi party. The beer hall putsch of 1923 was also planned in Munich.
Today, Munich is the definition of "German culture" for many people around the world. Events like the annual Oktoberfest and its close proximity to the "Disney Castle" Neuschwanstein have built up the city's reputation over the years. However, Munich has its own unique identity that you can only understand after visiting it yourself!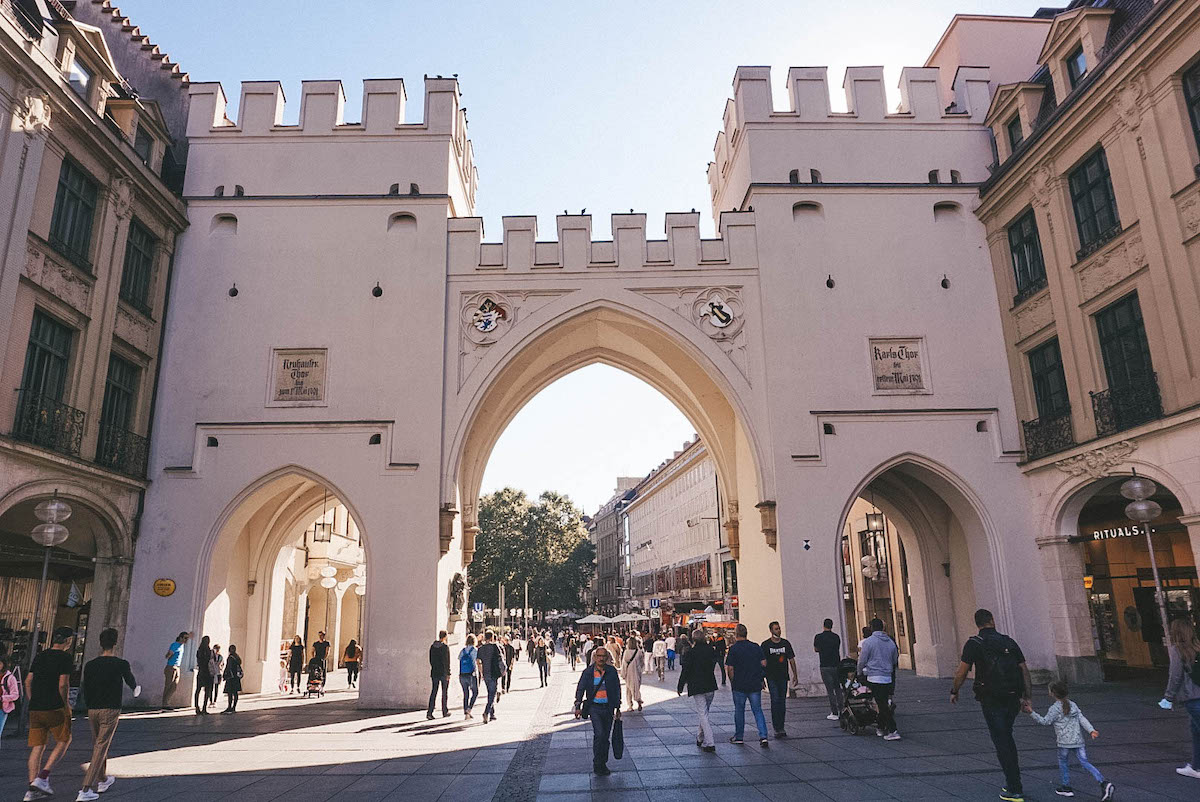 The Best Things to Do in Munich, Germany
There are so many things to see in Munich! I spent eight full days in the city and was able to see the following attractions at my own leisure, but if your visit is shorter than mine you'll need to travel at a quicker pace. Here are the Munich attractions I loved and highly recommend!
Go on a Walking Tour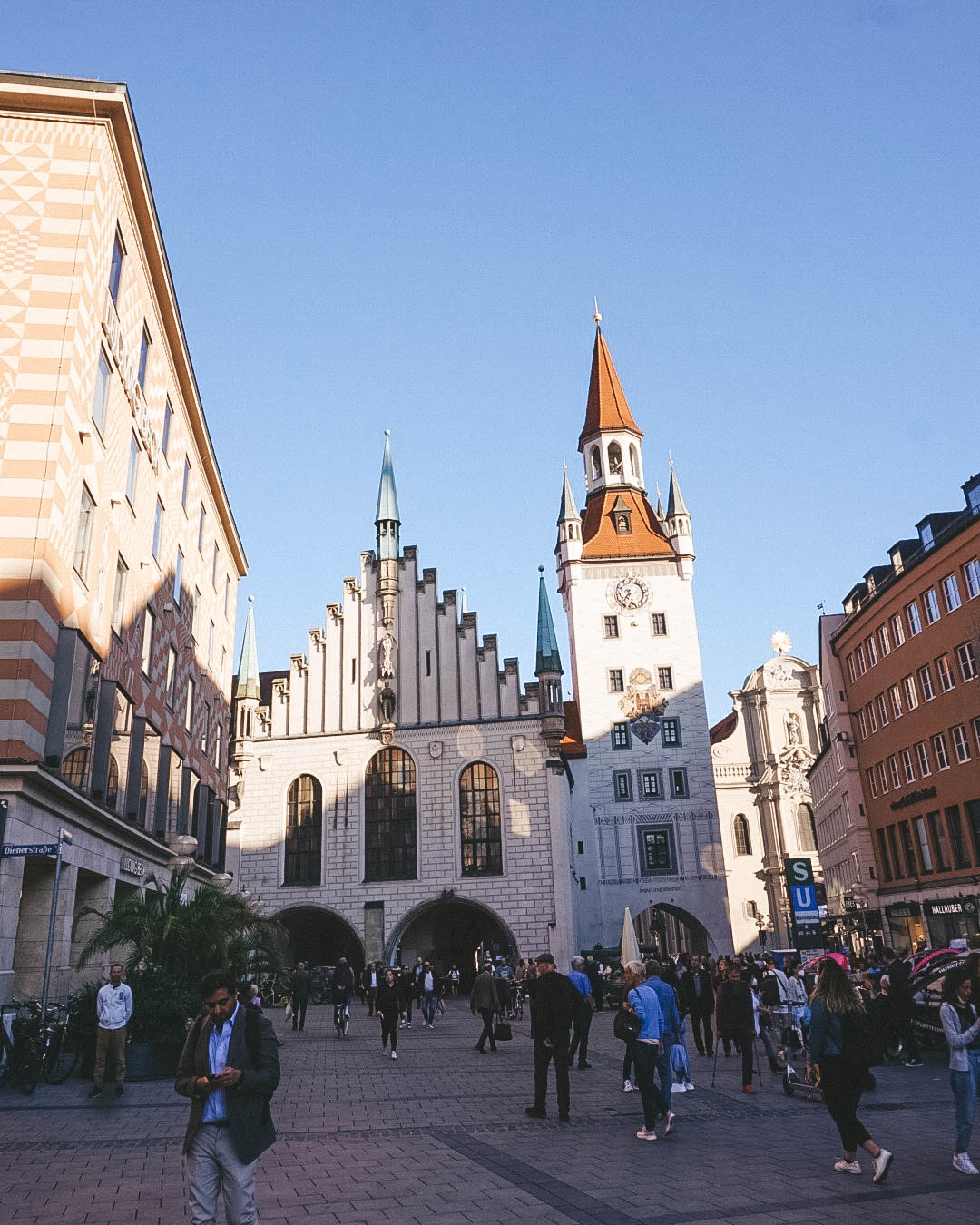 One of my favorite things to do in any new city is take a walking tour. They're a great way to get a lay of the land and learn more about a city's history before discovering it for yourself.
I took a 2-hour walking tour with Radius Tours and thoroughly enjoyed it. I learned a lot about Munich's more recent involvement in WWII, as well as interesting facts about the royal family and the founding of the city.
Tip: Even if you take a free walking tour, you should still tip your tour guide!
Explore the Old Town
Walking around it today, you'd never guess that Munich's Old Town was largely destroyed by Allied bombs during WWII. Much of the Old Town was rebuilt leading up the 1972 Olympics, and they did a wonderful job rebuilding the city as it was before the war.
When exploring the Old Town, look out for "Wunden der Erinnerung," or Wounds of Memory, on the buildings. As the Old Town was rebuilt, the "scars" left by Allied bombs were kept on display both as a means of remembering those who lost their lives in WWII and also to showcase that the city remembers its Nazi history. You'll have to look closely, but it's usually quite apparent which buildings were bombed during the war.
There is so much to see and do in the Old Town — so much, in fact, that I've written an entire guide to visiting Munich's Old Town! But to give you a high-level overview, some of my favorite attractions in the Old Town were the New Town Hall, Viktualienmarkt, St. Peter's and Frauenkirche, and of course the Hofbräuhaus beer hall.
Enjoy a Liter of Beer at Munich's Breweries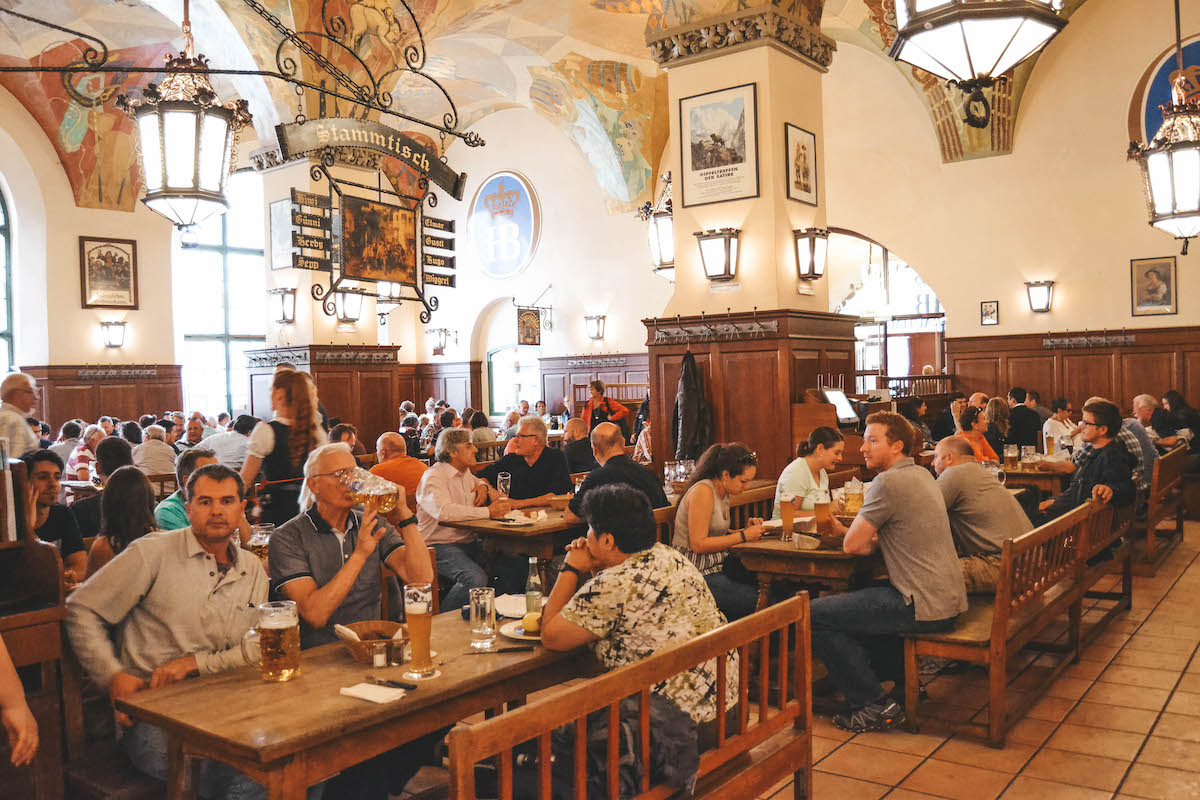 Yes, you read that right. In Germany, beer from the tap is served in one-liter steins or glass mugs and is meant to be enjoyed over the course of an hour or more.
While in Munich, you definitely need to enjoy a beer or two from one of the six major breweries — Hofbräuhaus, Löwenbräu, Augustinerbräu, Paulaner, Hacker-Pschorr, or Spaten-Franziskaner. The Hofbräuhaus is arguably the best known. It was established by Duke Wilhelm V in 1589 and it originally brewed beer solely for members of the royal court.
Confession: I don't drink alcohol. However, beer drinking friends of mine assure me that Augustinerbräu brews some of the best beer in Munich. It's Munich's oldest independent brewery, and their location at Neuhauser Straße serves their beer straight from the barrel.
Note that Munich's six breweries typically serve just the common beer varieties: Weissbier (wheat beer), Dunkel (dark), and Hell (lager).
Walk Through the English Garden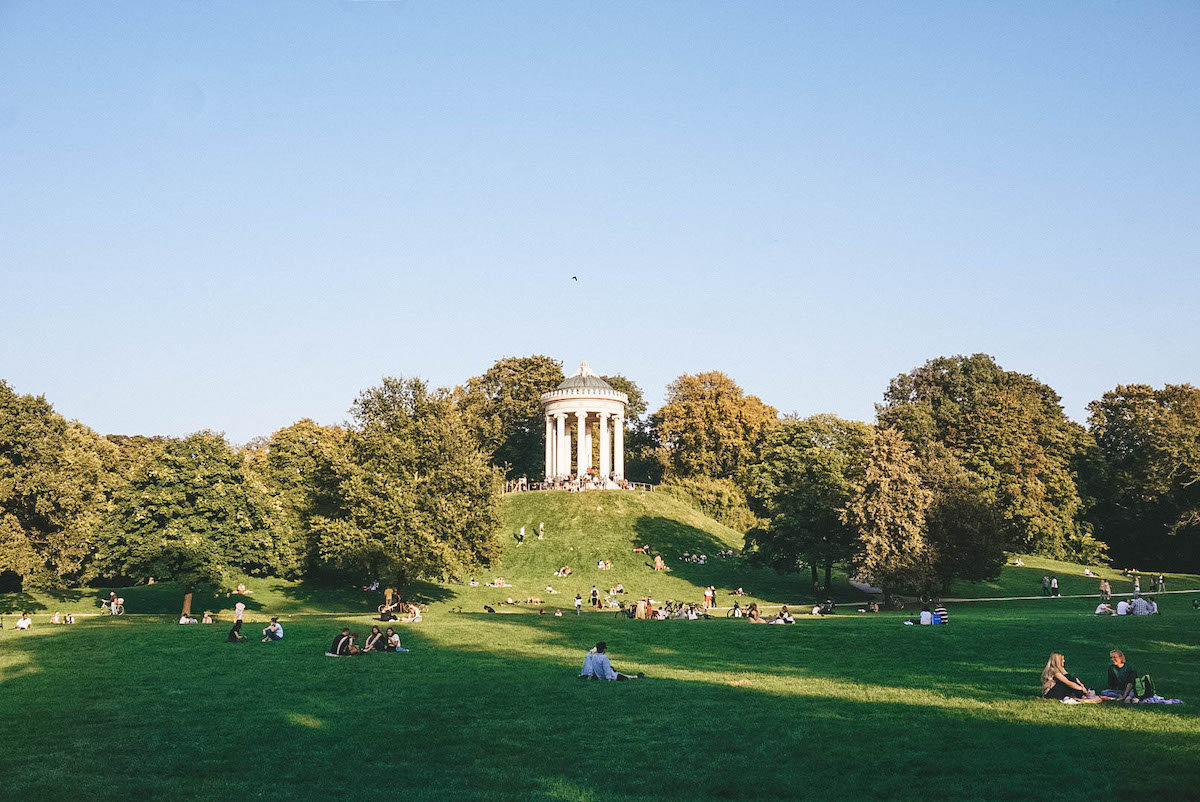 The Englischer Garten is Munich's largest public park. It's mostly open land with minimal landscaping and lots of trees and walking paths. Its best known attraction is the Chinese Tower (Chinescischer Turm), which was opened in 1790. Surrounding the tower is Munich's second-largest beer garden.
My personal favorite spot in the English Garden is the Monopteros, which is a small, temple-like building perched on a hill in the middle of the park. From the Monopteros, you have a great view of the park!
On a nice day, I recommend bringing a book in your bag and coming to the English Garden after spending the morning on your feet. Since the park is mostly open grass and trees, don't feel like you need to "see it all" to say you've been to the English Garden. Find a shady spot to sit down, and just take it all in.
Tour the Munich Residenz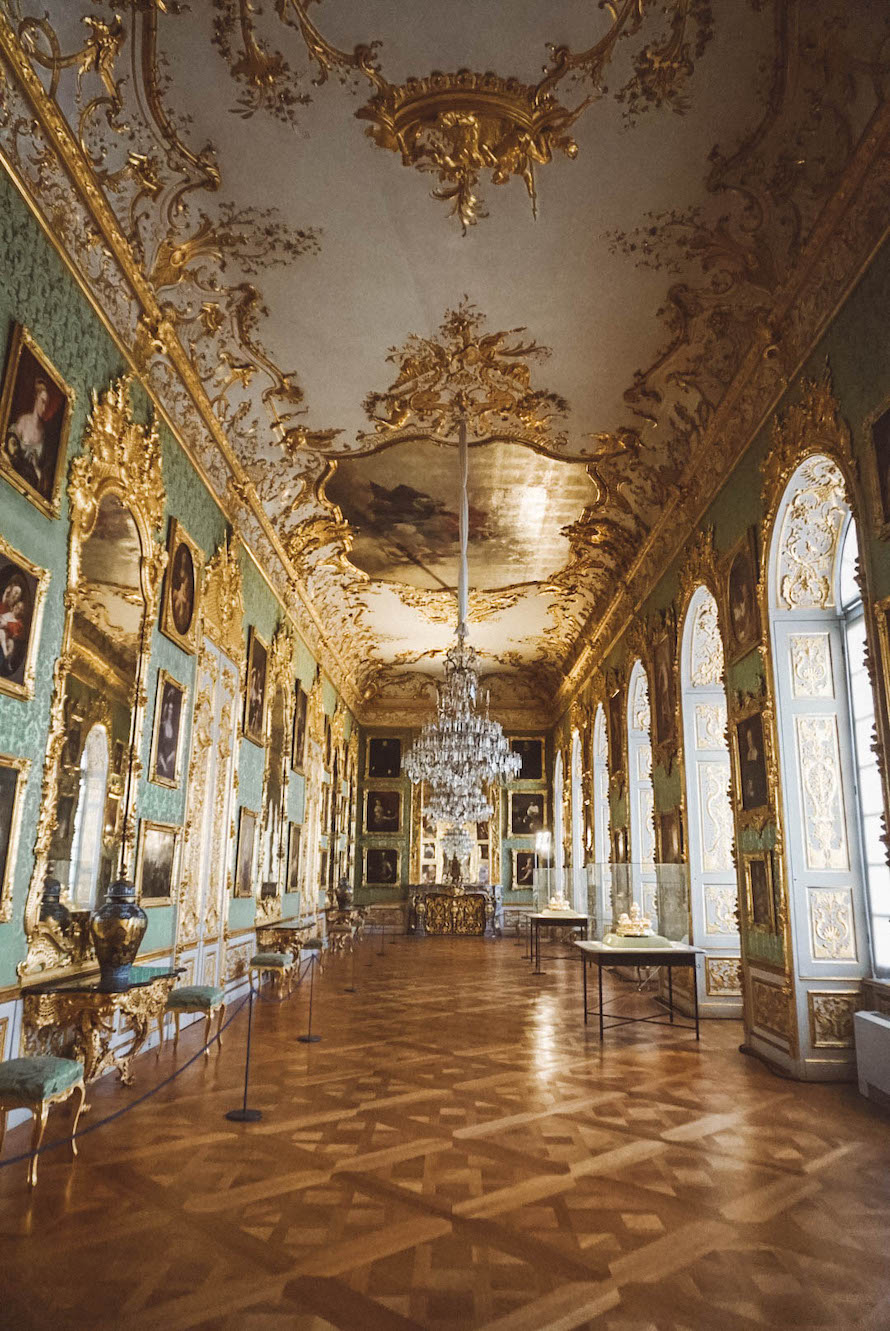 The Residenz served as the seat of government and home of the Bavarian dukes, electors, and kings from 1508 to 1918. Originally, it was a much smaller castle. Over the years, each new generation added to the Residenz and it eventually became the sprawling complex it is today.
There are over 100 rooms in the Residenz that are open to the public, all in various architectural and decor styles. Give yourself at least 3 hours to tour the Residenz alone, noting that you can also pay extra to visit the treasury and the Cuvilliés Theatre — both of which I highly recommend!
At the very least, the Residenz itself is a must. And getting to tour over 100 rooms with an audio guide for just 9 Euros is an absolute bargain!
Oogle the Cuvilliés Theatre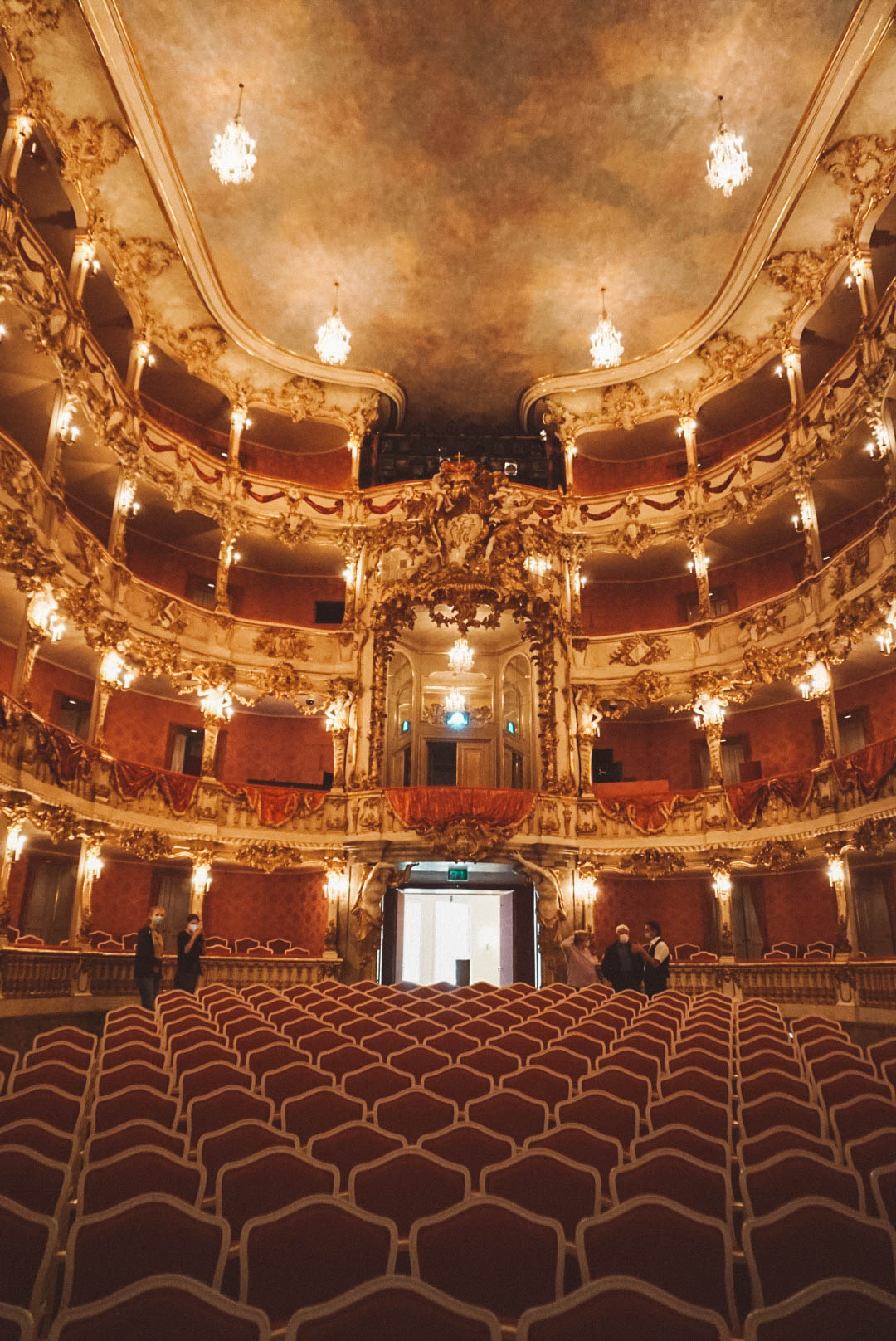 The Cuvilliés Theatre gets its own spot on this list of Munich tourist attractions because it's just that incredible. You can visit the theatre on its own, no need to purchase a ticket to the Residenz too (although they're located in the same complex).
You only need 15 to 20 minutes to look around the theatre, so the 5 Euro admission may seem a bit steep. But let me tell you, it's worth it. The Cuvilliés Theatre was built by François Cuvilliés the Elder 1751 to 1755. It was built as the "new opera house" for Elector Maximilian III Joseph. The woodwork in the theatre is jaw droppingly beautiful. Stepping into the Cuvilliés Theatre truly feels like you're going back in time!
I should note that the building housing the original theatre was destroyed by an Allied bombing raid in 1944. Luckily, all of the original woodwork was moved to a safe location beforehand so what you see in the theatre today is mostly original.
Relax in the Hofgarten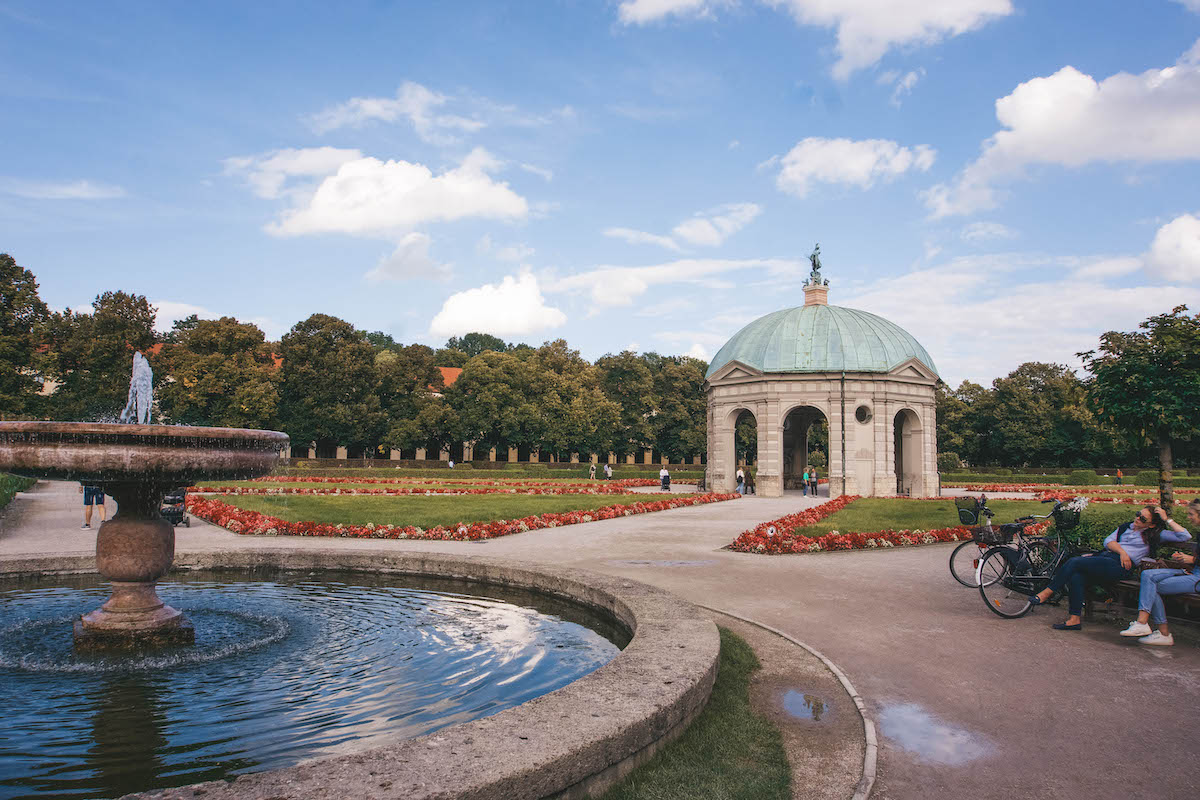 One of my favorite things to do in Munich was to relax in a local park or garden for an hour or so after spending the morning in a museum. The Hofgarten (Court Garden) is close to the Residenz, making it a good spot to get away from the bustle of the Old Town without needing to use the subway.
The Hofgarten was formerly part of the royal residence. It was built in the 17th century in the style of an Italian Renaissance garden. It's small but beautiful, and it's surrounded by lovely buildings on all sides.
Read Up at the Bavarian National Museum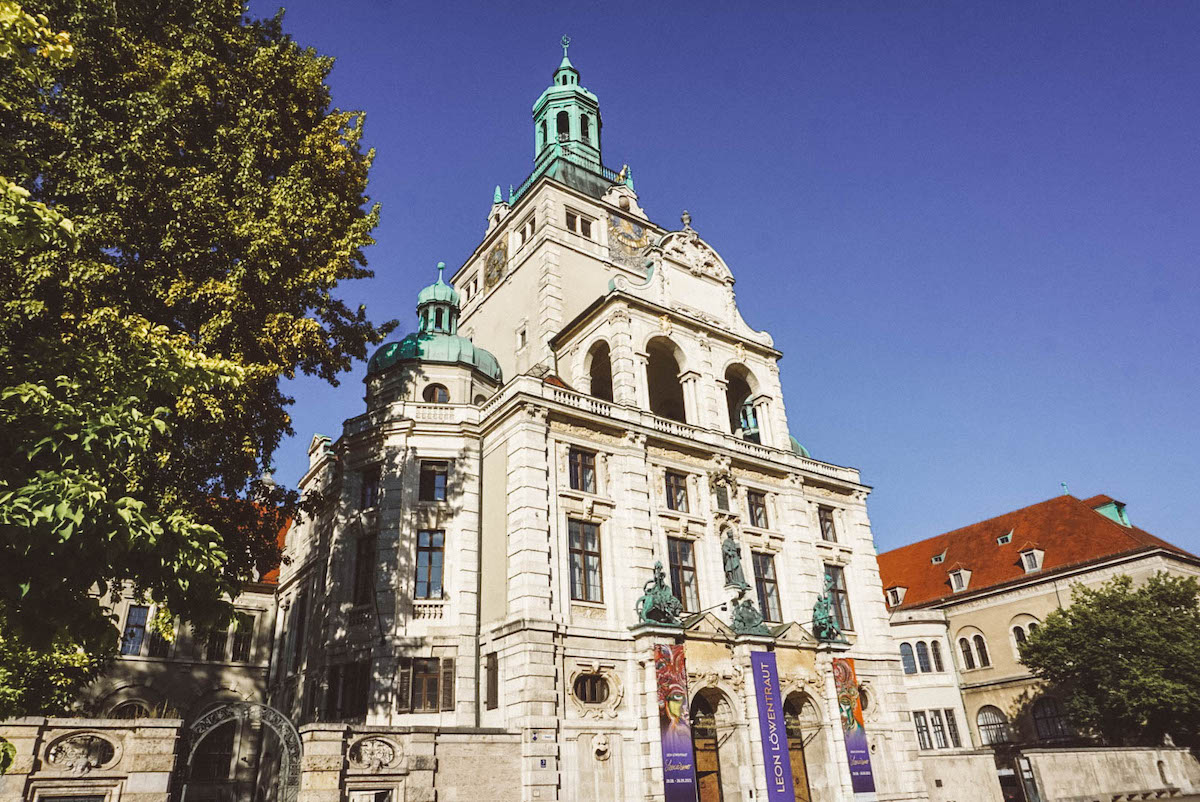 Founded by King Maximilian II in 1855, the Bavarian National Museum houses a large collection of sculptures and paintings, silverware and porcelain, musical instruments, and so much more that were originally part of the Wittelsbach family's collection. I recommend setting aside at least 3 hours to see it all.
I should note that many of the signs are in German, so if you don't speak German and want more information about the items on display I recommend asking for an audio guide at the front desk. I toured the museum without an audio guide since my German is at the C1 level, give or take, and I still enjoyed the museum even without reading every last little sign.
The Bavarian National Museum is near the English Garden, so consider coming here in the morning, grabbing lunch, then relaxing in the park.
Tour Nymphenburg Palace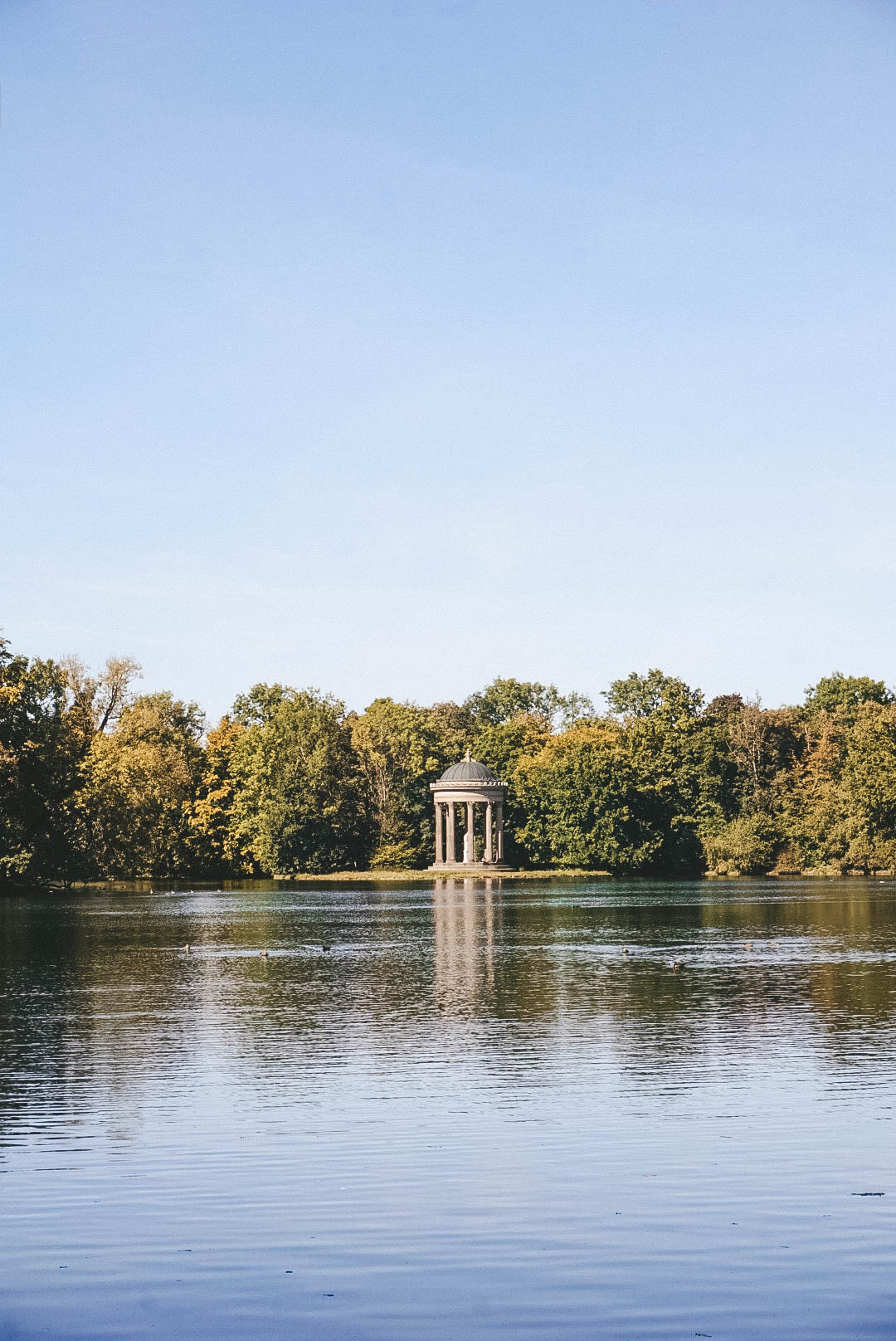 This just might be my favorite thing to do in Munich! Nymphenburg Palace is a stunning Italianate-style palace just 30 minutes from the city center. It was built in the 1660's as a summer residence for Elector Ferdinand Maria and his wife, Henriette Adelaide of Savoy.
In the 1700's, Elector Max Emanuel made significant changes to the summer palace. He added a beautiful garden in the Baroque style; it was at this time that the canals running through and around the palace were fitted. Max Emanuel also expanded the palace.
Additional kings and electors made changes to Nymphenburg Palace over the years, so you'll see a variety of decor and architectural styles on your self-guided tour.
My favorite room was easily The Great Hall. It's one of the few rooms in the palace that hasn't been renovated or changed since its completion in 1758. The soaring ceilings, chandeliers, and brightly colored frescoes are truly breathtaking!
Visit the Pinakothek Museums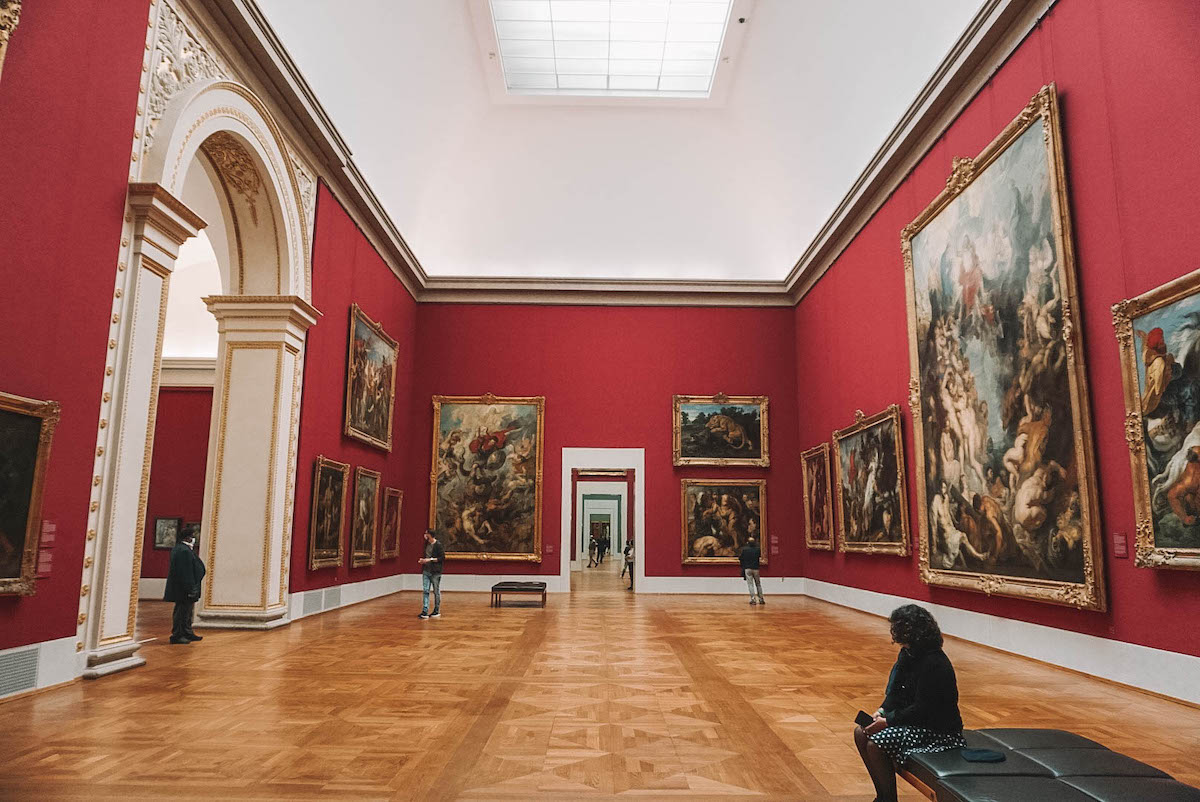 There are three Pinakothek Museums in Munich: the Alte, Neue, and Moderne. The Neue Pinakothek showcases 19th century art and the Moderne Pinakothek houses 20th and 21st century art.
I opted to visit the Alte Pinakothek, which is home to over 700 paintings ranging from the Middle Ages to the Rococo period. The Alte Pinakothek is one of those wonderful museums where the building itself is a work of art. The galleries are so beautiful, and the paintings are grouped together perfectly.
Give yourself about 3 hours to admire all the paintings in the Alte Pinakothek (more, if you plan on using the audio guide).
Visit the NS Documentation Center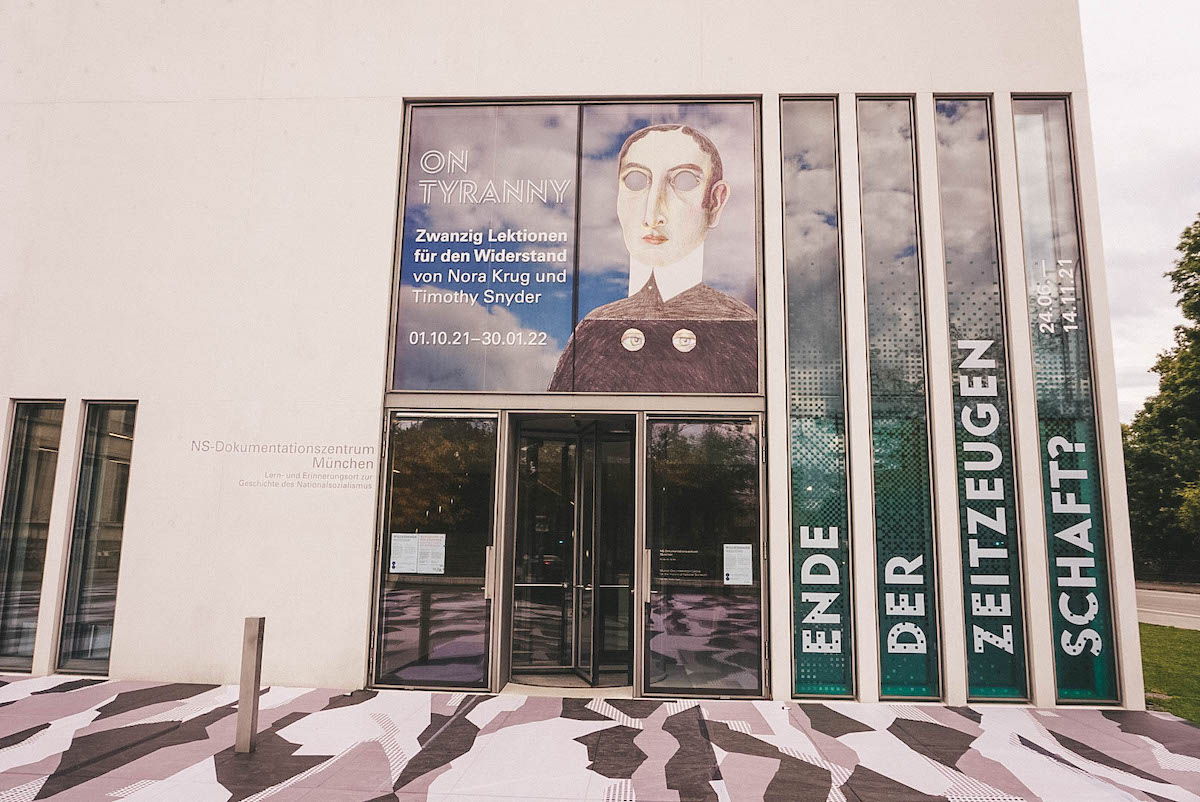 If you've ever wondered how Hitler came to power, this free museum explains it all. Many people don't realize that Munich was actually the starting point of the Nazi party. It was here that Hitler helped found the Nazi party, and the city was a Nazi hotbed throughout the war.
The NS Documentation Center doesn't have any actual artifacts on display, but there is lots of information to read with accompanying photos and videos. If you're unfamiliar with the history of WWII (specifically from the German perspective), definitely spend a couple hours here.
Geek Out at the Deutsches Museum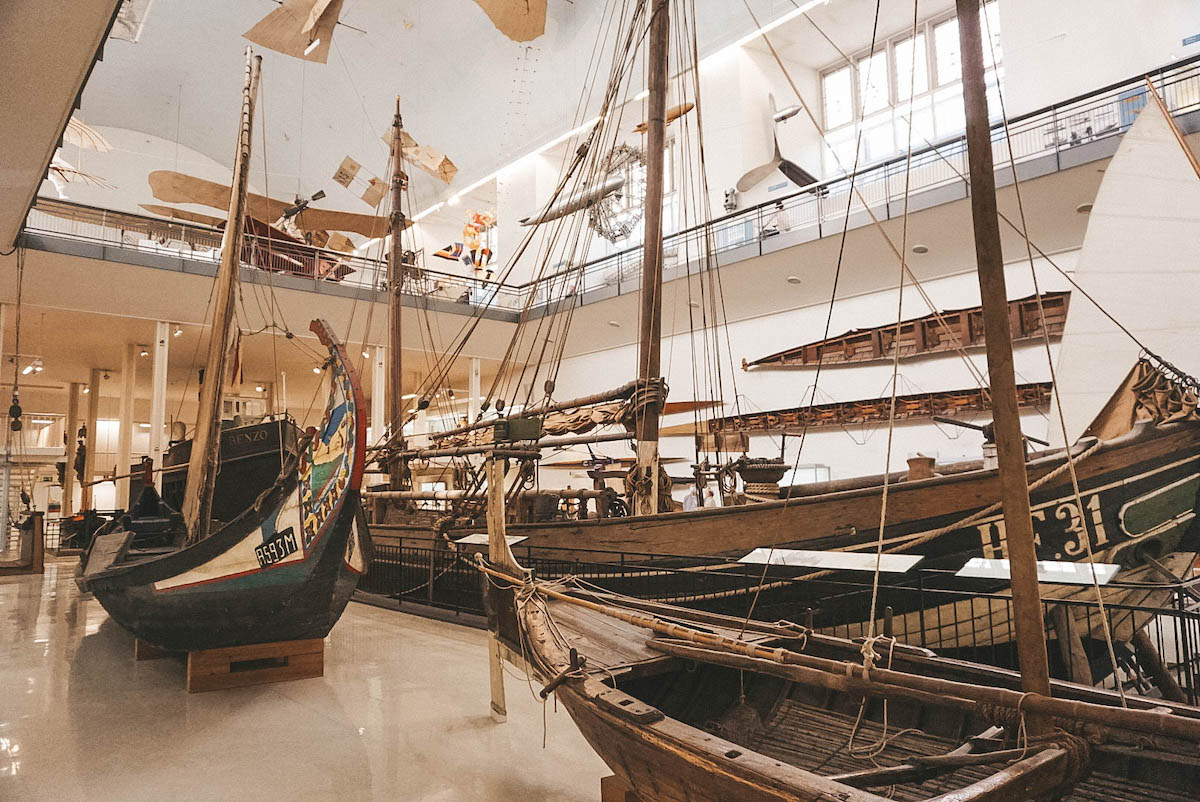 The Deutsches Museum is a science museum boasting exhibits in 53 subject areas ranging from chemistry to metallurgy to timekeeping to marine navigation to mining.
When I first visited Munich in 2015, my brother and I raced over to the Deutsches Museum to see the exhibits. We arrived just an hour before closing, so rather than pay the entrance fee we turned back to return to our hotel.
The woman at the ticket counter took pity on us and let us in for free. We ran around the museum (very rude of us, oops!) to see the top attractions and ever since then I've been dying to go back and see it all properly!
I won't lie, the Deutsches Museum could probably use some updating. It looks like some of the exhibits were created in the '70s and never touched again, but in a way that adds to its charm!
The mine exhibit in the basement was my favorite. The entire basement level has been decorated to look like a mine, and it's both very cool and very spooky.
I also recommend going up to level 4 to visit the amateur radio exhibit. The exhibit itself is small, but if you're lucky there will be an amateur radio operator waiting inside, able to explain radios to you in person! I met a very nice elderly gentleman called Heino who talked to me about radios and amateaur radio operator culture for 30 minutes straight.
Tip: Download the Deutsches Museum app to your phone. Some of the exhibits have text mostly in German, so the app comes in handy if German isn't your mother tongue.
Pay Your Respects at the Dachau Memorial Site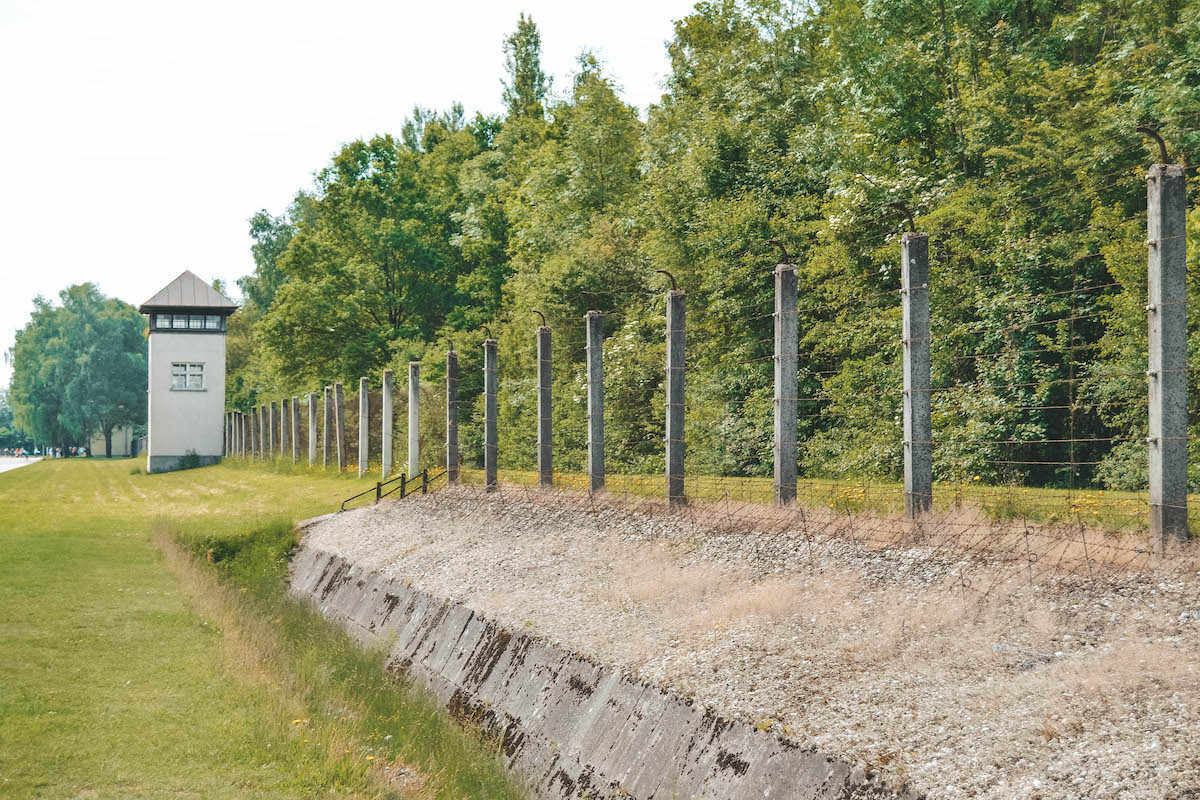 Since Munich was the starting point of the Nazi party, there were a couple concentration camps in the area. However, Dachau was the first. The Dachau Memorial Site was formerly the Dachau concentration camp.
It was the very first concentration camp built by the Nazis and it served as a model for all others built during WWII. It's estimated that from its founding in 1933 until American troops liberated the prisoners from Dachau in 1945, some 41,500 people were murdered here.
Many of the original buildings are still standing at the memorial site, and some house exhibitions that explain the camp's history and its victims in more detail. I highly recommend getting an audio guide as it goes into more detail than the signs.
Note that the Dachau Memorial Site is free to enter. I shouldn't have to say this, but be respectful when taking photos. This is not an "Instagrammable spot," this is the site of prolonged torture, imprisonment, and murder and is meant to be a place of reflection and learning.
Visit Schleissheim Palace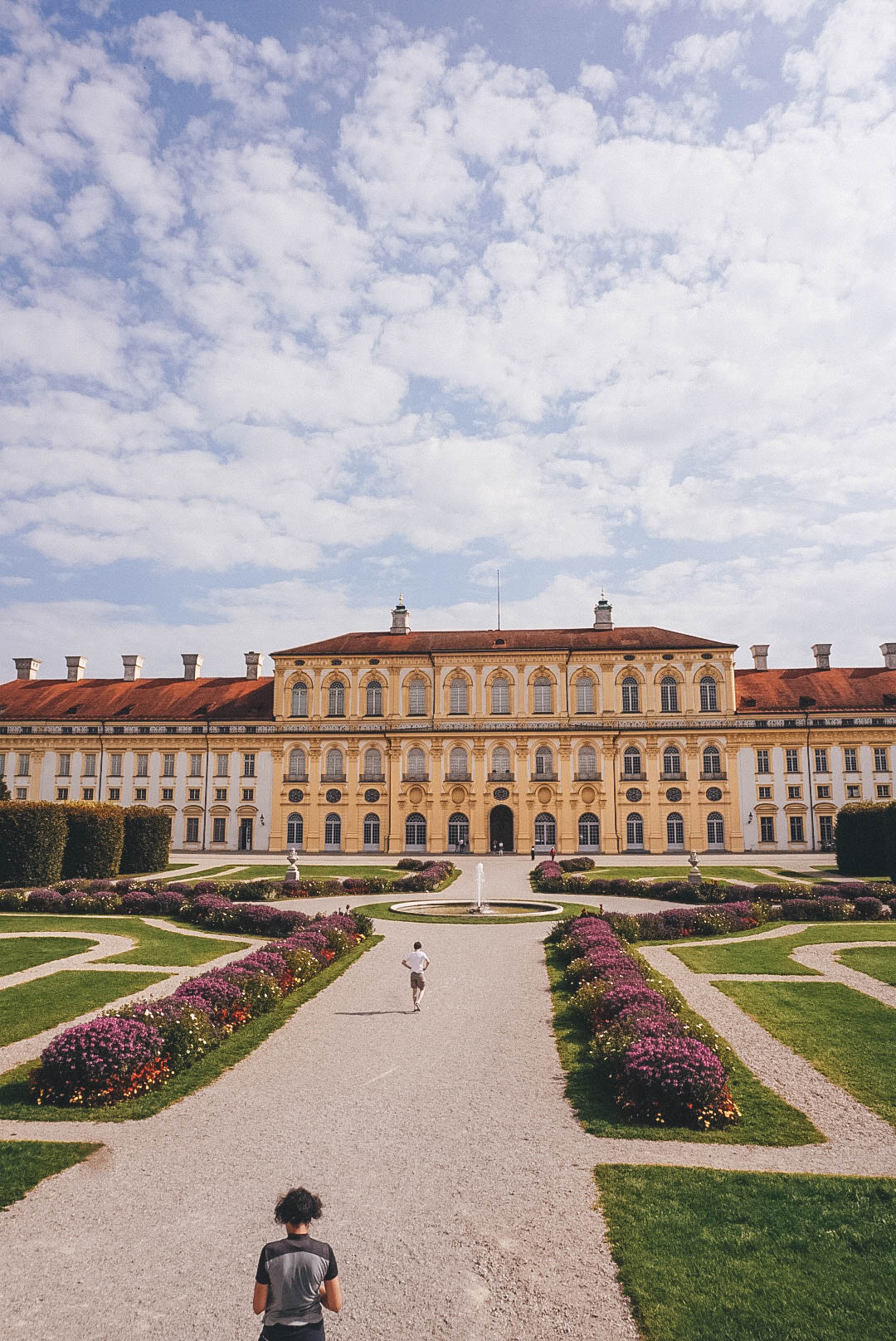 Schleissheim Palace may be considered as a day trip to some. It takes about 45 minutes to get here via train and you can easily spend an entire day touring the palace and grounds. There are three buildings on site you can tour: the Old Palace, the New Palace, and the Lustheim hunting lodge.
The Old Palace was originally a ducal country mansion. It was destroyed in WWII and has since been rebuilt. It now houses a poorly laid out folklore museum and isn't worth paying to enter, in my opinion.
The New Palace is the star of the palace park! It was built in the early 1700s for Bavarian Elector Max Emmanuel. The palace is beautiful, and the audio guide is quite detailed. I visited during the work week and had it almost entirely to myself — the dream!
The Lustheim Hunting Lodge is small but beautiful. It serves as a porcelain museum, which I loved because porcelain is strangely fascinating to me. However, if you don't like looking at pretty plates in glass cases, you can skip the interior of the hunting lodge since that's all there is to see!
Take a Day Trip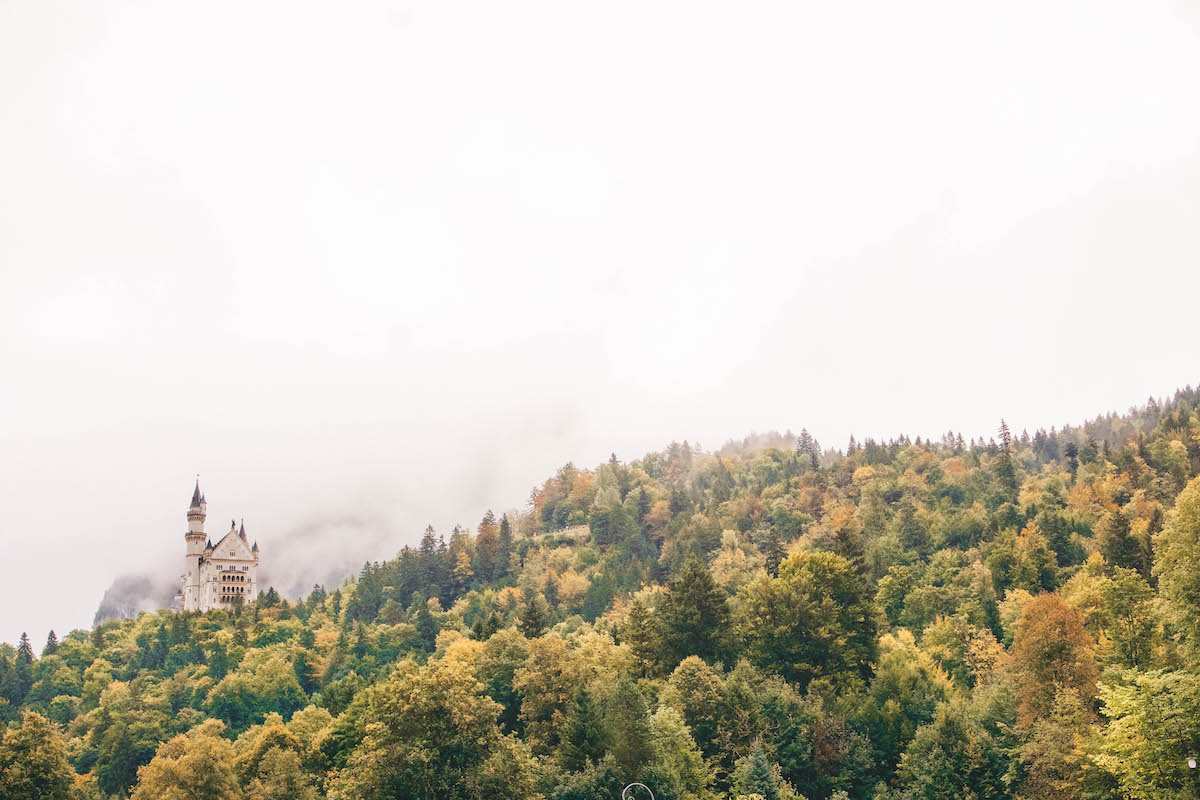 There are lots of day trips from Munich, and if I listed them all I'd have to write another 2,000 words for this post. Below are the Munich day trips I personally have taken in the past and can heartily recommend:
Neuschwanstein Castle — "Mad King" Ludwig II's fairytale castle. It takes about 2.5 hours to reach from Munich, but it's worth visiting at least once in your life. Be sure to buy a ticket to tour the neighboring Hohenschwangau Castle too!
Schleissheim Palace — Mentioned in the post above. I figured I'd mention it here since some may consider it to be a day trip since it's not in Munich's city center.
Salzburg, Austria — 90 minutes away. You can't see it all in a day, but if that's all the time you have then do it!
Bamberg — A teensy postcard-esque town about 3 hours away. You can see most of the town in a day, but you'll need to plan carefully since it takes so long to reach.
Even More Things to Do in Munich, Germany!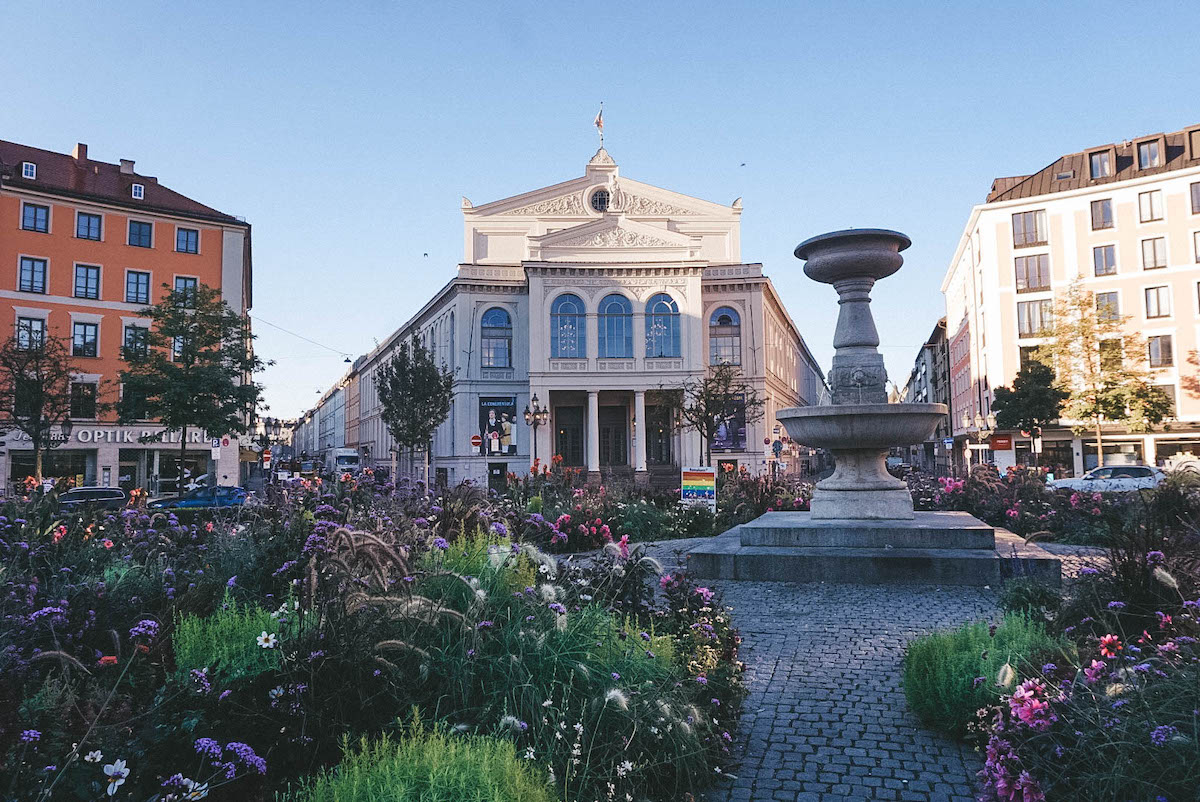 Need even more things to do in Munich, Germany? Here are some attractions I had on my to-see list that I never got around to.
Botanical Garden Munich-Nymphenburg — Near Nymphenburg Palace, home to almost 20,000 species of plants.
Glyptotek Museum — Munich's oldest museum, and the only in the world dedicated solely to ancient sculpture.
Oktoberfest — Takes place from mid-September until the first Sunday of October.
Gärtnerplatz district — My hotel was near Gärtnerplatz. It's a lovely, hip area with lots of local shops and restaurants.
FAQs About Visiting Munich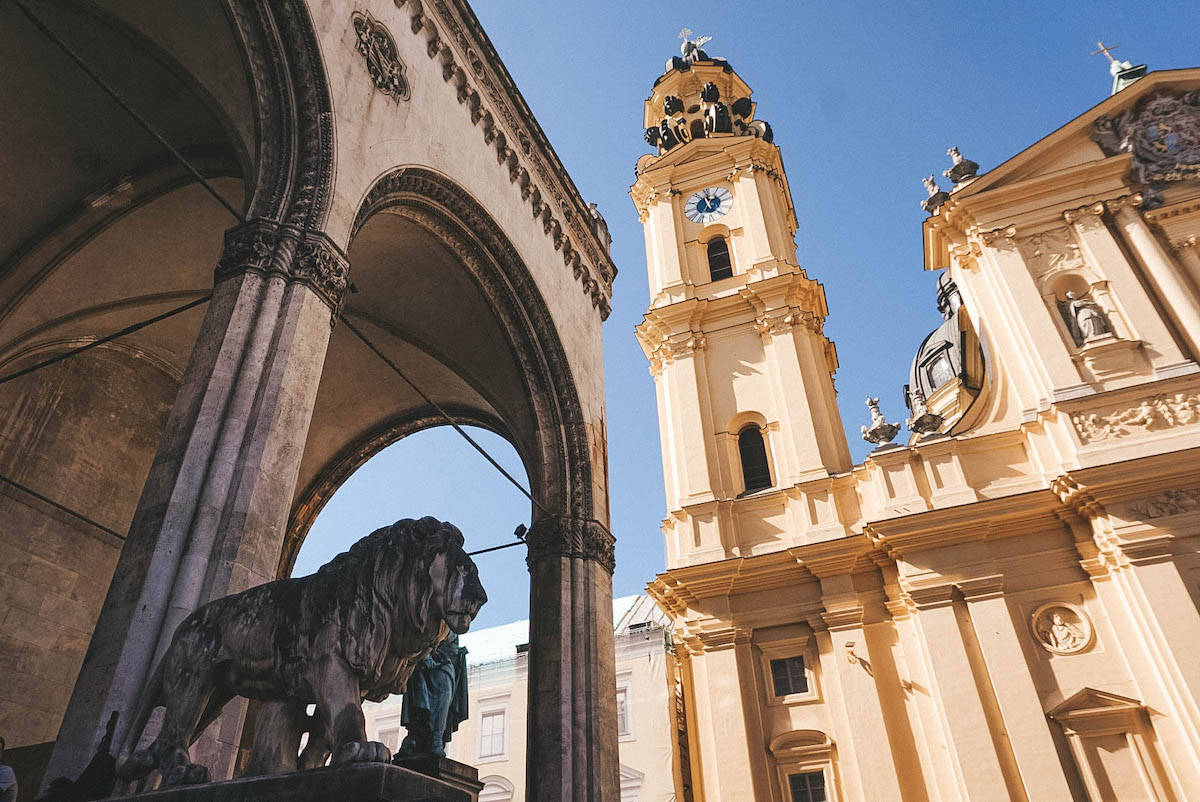 What's the meaning of "Munich?" Munich comes from the German word for "monks." This refers to the original founders of Munich, a ground of Benedictine monks.
What's the best time to visit Munich? I've visited Munich both in the summer and fall and loved it both times. Just note that September through the beginning of October will be incredibly crowded due to Oktoberfest.
When is Oktoberfest in Munich? Oktoberfest normally takes place from mid- to late-September until the first Sunday of October.
Where should I stay in Munich? I stayed at the Hotel Deutsche Eiche and can highly recommend it. Anywhere in the Gärtnerplatz neighborhood would be good.
How many days are needed to visit Munich? I recommend staying at least 5 days in Munich. There are so many day trips to take and museums to visit that less than 5 days would really only scratch the surface of all there is to see and do.
What's the currency in Munich? The Euro. Bring cash, not every place accepts credit cards.
Map of the Top Munich Attractions
Excited to Visit Munich?
Now that I've spent over 3,000 words gushing about Munich (gulp), I hope you're pumped to explore the city! There are many more things to see and do in Munich, Germany, but ya girl only had eight days in the city and I never recommend attractions I haven't personally experienced.
Don't forget to check out my guide to Munich's Old Town for even more suggestions on things to do!
And if you have any questions about planning a trip to Munich, don't hesitate to leave me a comment below! I'm always happy to help out where I can.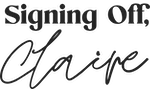 More Cities in Germany to Visit: