We've now entered into what I not-so-fondly call the most boring time of the year. There are few holidays to look forward to, the weather's awful, and now that I'm out of college I can't plan on a week-long beach vacation in March anymore. I hate feeling sorry for myself though, so I made it my New Year's resolution to get the most out of this winter as possible.
Although NYC slows down drastically after the holidays, there's still plenty to keep you occupied if you know where to look. When in doubt, I do my weekend planning with the help of Time Out New York, and it's thanks to them that I found arguably the coolest exhibition to visit.
That's right: the Downton Abbey exhibit.
I literally squealed when I discovered this exhibit. I first got into the show with my mom, and then my college roommate and I made it our weekly tradition to sit down and watch each episode together on Sunday nights. We'd usually eat dinner during the show and discuss the episode during commercial breaks. Mary and Edith's topsy turvy relationship, Anna and Bates' romance, and the Crawley family drama was my reward for getting through another hard week of school.
Although the tickets are stupid expensive ($40 with tax), I knew I had to see the exhibit for myself, otherwise I knew I'd forever wonder whether or not it was any good.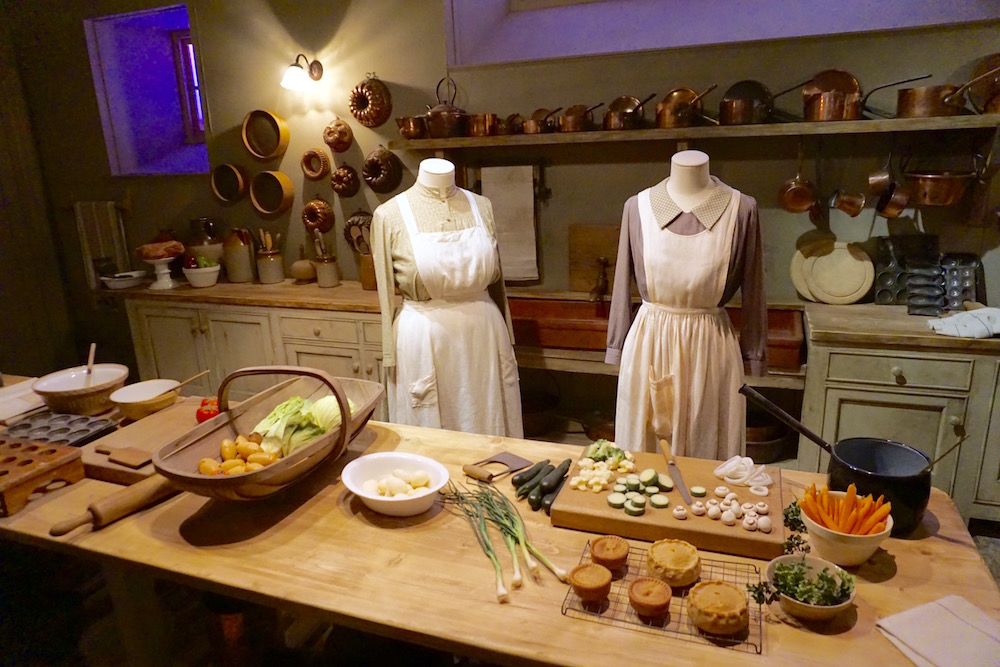 When you first walk into the exhibit, a video of Mr. Carson plays, welcoming you to the Crawley home. There are lots of videos like this scattered throughout the exhibit (some of them startled me because I thought a real person was talking to me!). The entire first floor of the exhibit is the servants' hall. There's the kitchen with Mrs. Patmore's setup, as well as Daisy's costume. Once you turn the corner there's the servants' hall with the infamous bell board.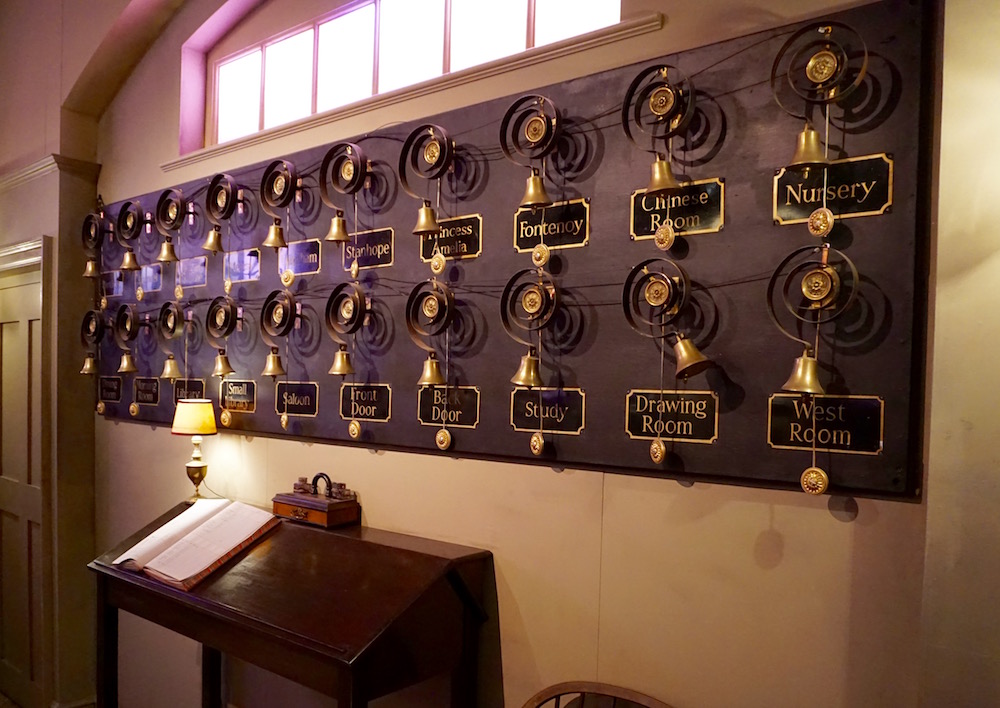 On this floor, you'll also see Mr. Carson's room and can take a quiz to see which position of the household you'd be best in (I got lady's maid, but I firmly believe I should be the cook).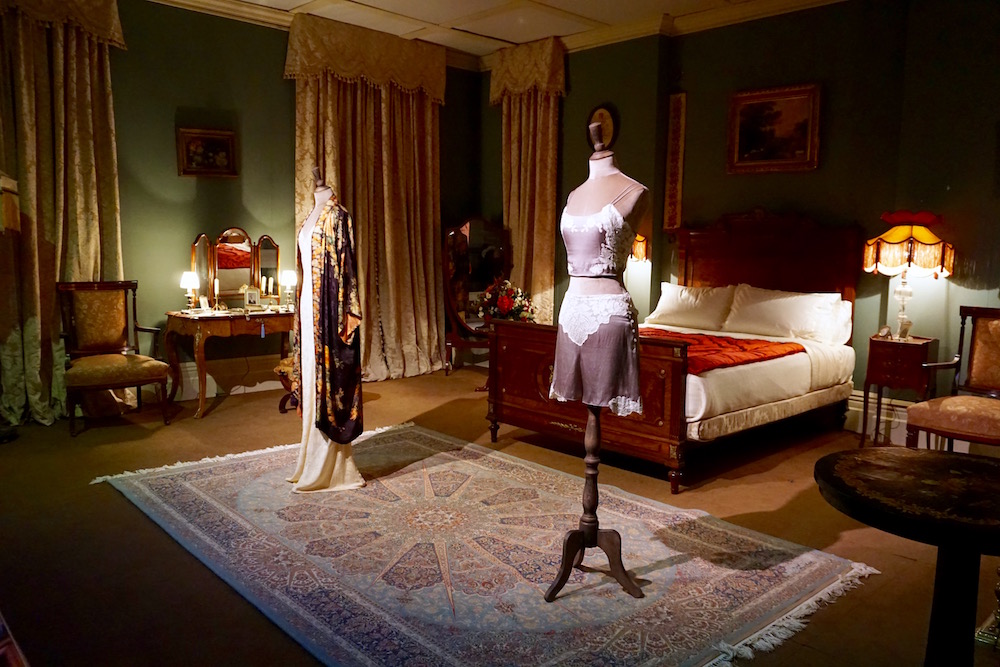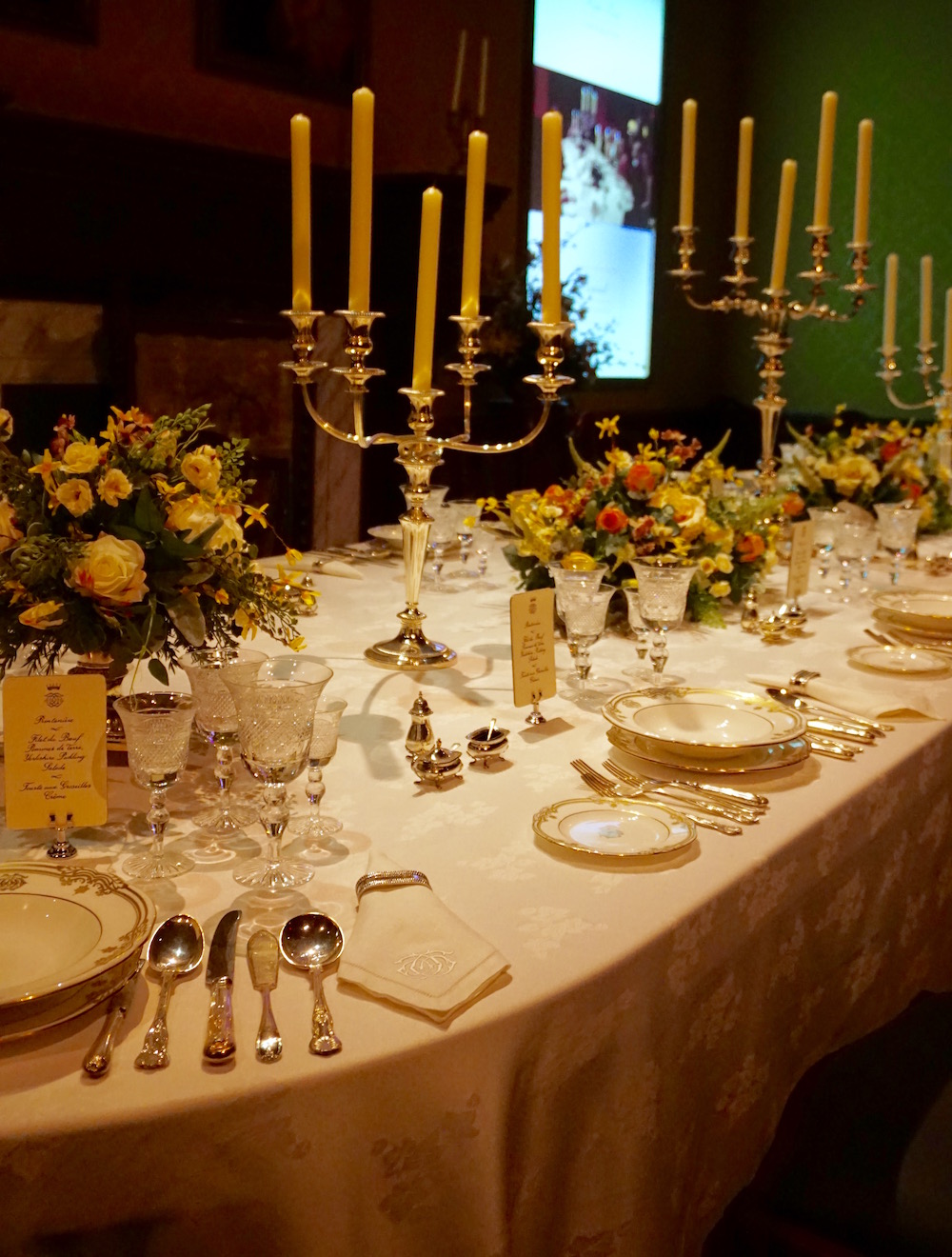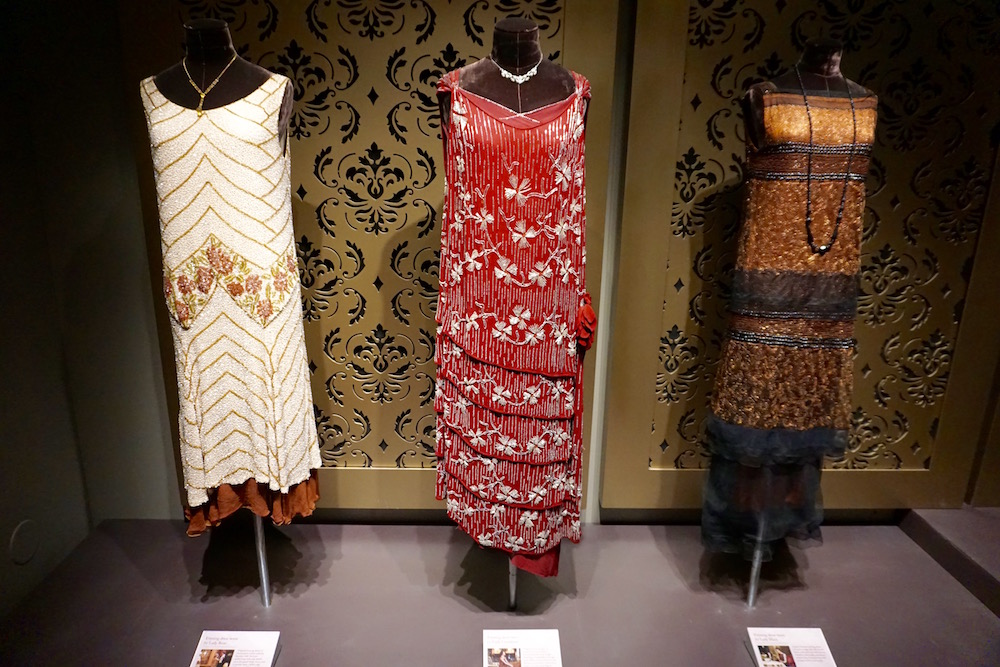 The second floor features more costumes, most of which are the ladies' party outfits and jewelry. Mary's bedroom is also set up with a few of her notable costumes. My favorite room was the dining hall. The table was fully decorated and covered with flowers. Scattered throughout the exhibit are placards with more information on how the set was built and information on the time period the show took place.
The final floor is all costumes (I think 50 in all), and you get to see all the wedding dresses from the show up close.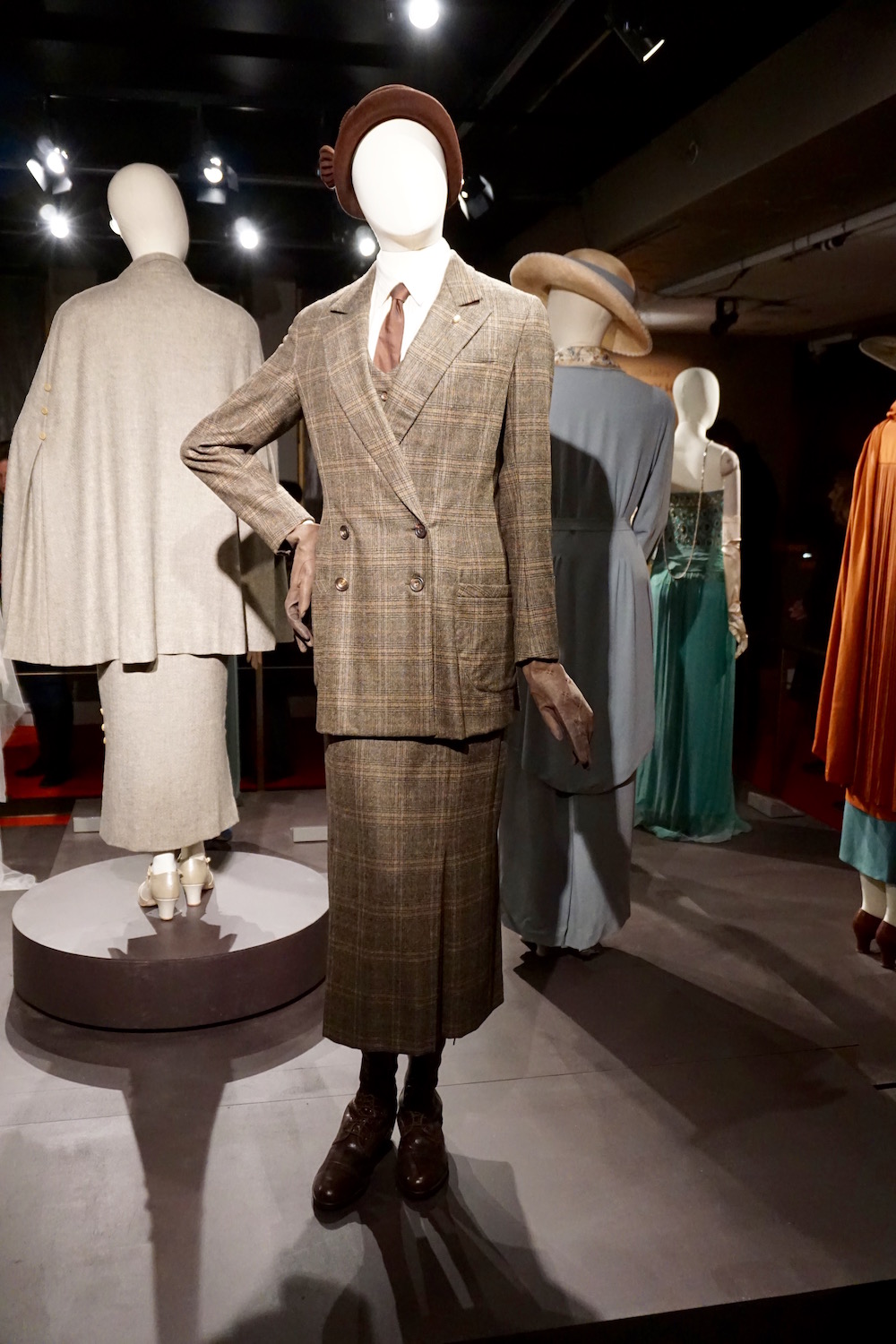 All in all, I'm happy I went to the exhibition, but to be perfectly honest it's not a must when you're in NYC. If the tickets were cheaper, I'd say you should go, but unless you're truly obsessed with Downton Abbey I don't think you're missing anything from skipping the exhibition!
If I were you, I'd get afternoon tea in the city instead. It won't be the same obviously, but you can at least indulge in a little British culture that way!
Tell me: what's one TV show you're currently obsessing over?
Signing off,
Claire
Other Things to Do in NYC: