Since I'm asked so often what my day-to-day life looks like as a freelance writer, I thought I'd share an overview of my typical schedule with you!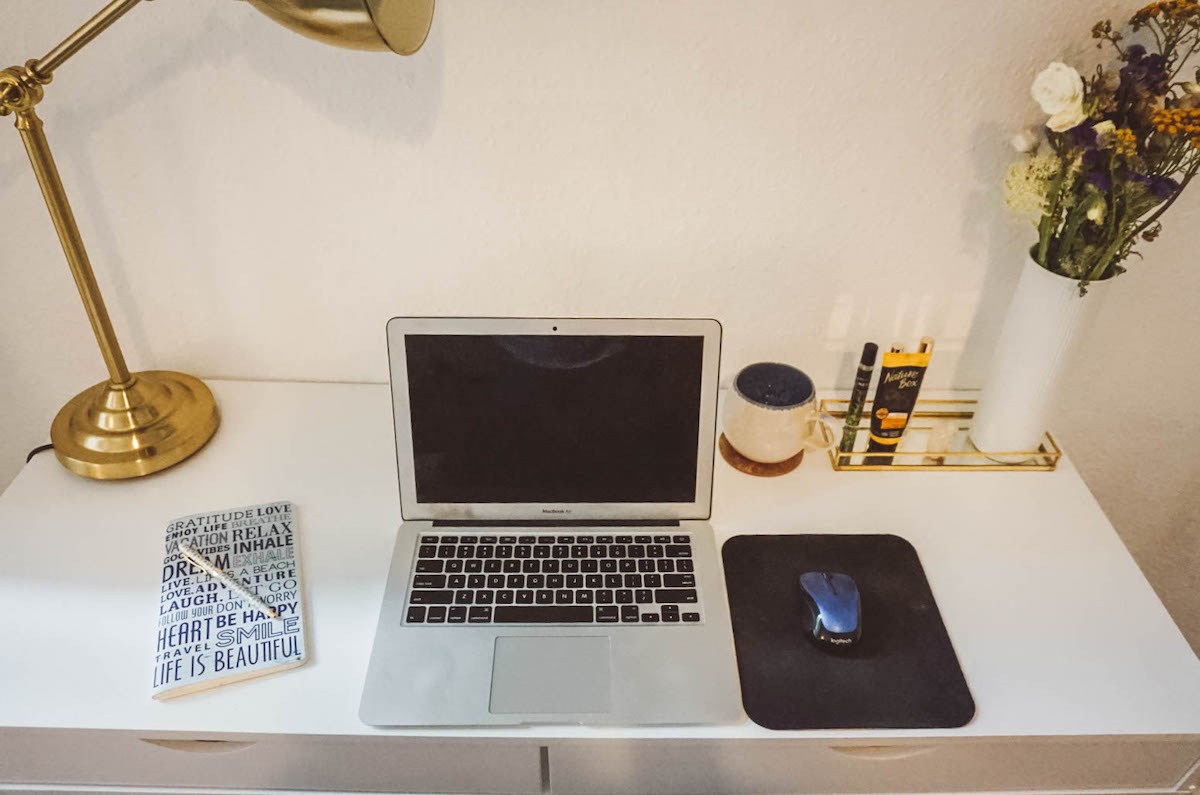 When people find out I freelance for a living, their eyebrows usually shoot up and they make a very appreciative-sounding noise ("oh wow!" "ooh!" "cool!"). I did the same thing before I began freelancing. I mean, how amazing does it sound to work from wherever you want, stay in your PJs all day if desired, and have unlimited vacation days? Oh wait… it actually is amazing!
But, admittedly, freelancing isn't all it's cracked up to be. There are lots of ups and downs that come with starting your own freelance business, and you can never be 100% certain work will pan out the way you planned it. Overall though, I'm so happy I took the plunge and began freelancing after I got laid off from my editorial job in NYC in 2018. Freelancing has given me the flexibility to travel more, move abroad, and focus more on the things I really love, like this travel blog!
One of the main questions I get asked about my work as a freelancer is "What do you do all day?" Alas, my life is incredibly normal — I just happen to work from home rather than in an office. But since I'm asked probably once a week about what my day-to-day life looks like as a freelancer, I'll fill you in.
Before I start, I should probably tell you what the heck I do for a living. Most of my work centers around my SEO work; I work with food bloggers to update and optimize older recipe posts to help them rank better on Google (the more page views they get each month, the more money they make from ads). This type of work involves SEO keyword research (look it up if you're really curious) and lots of copywriting. I also write "real" articles for websites like The Temper, Culture Trip, and a handful of other publications. I'm focusing on finding more writing gigs in Germany at the moment so that I can renew my visa in 2021, so I'm sure my daily schedule will change a bit as my workload evolves.
Okay, enough rambling. Here's what a typical day in the life of yours truly looks like:
What My Daily Routine Looks Like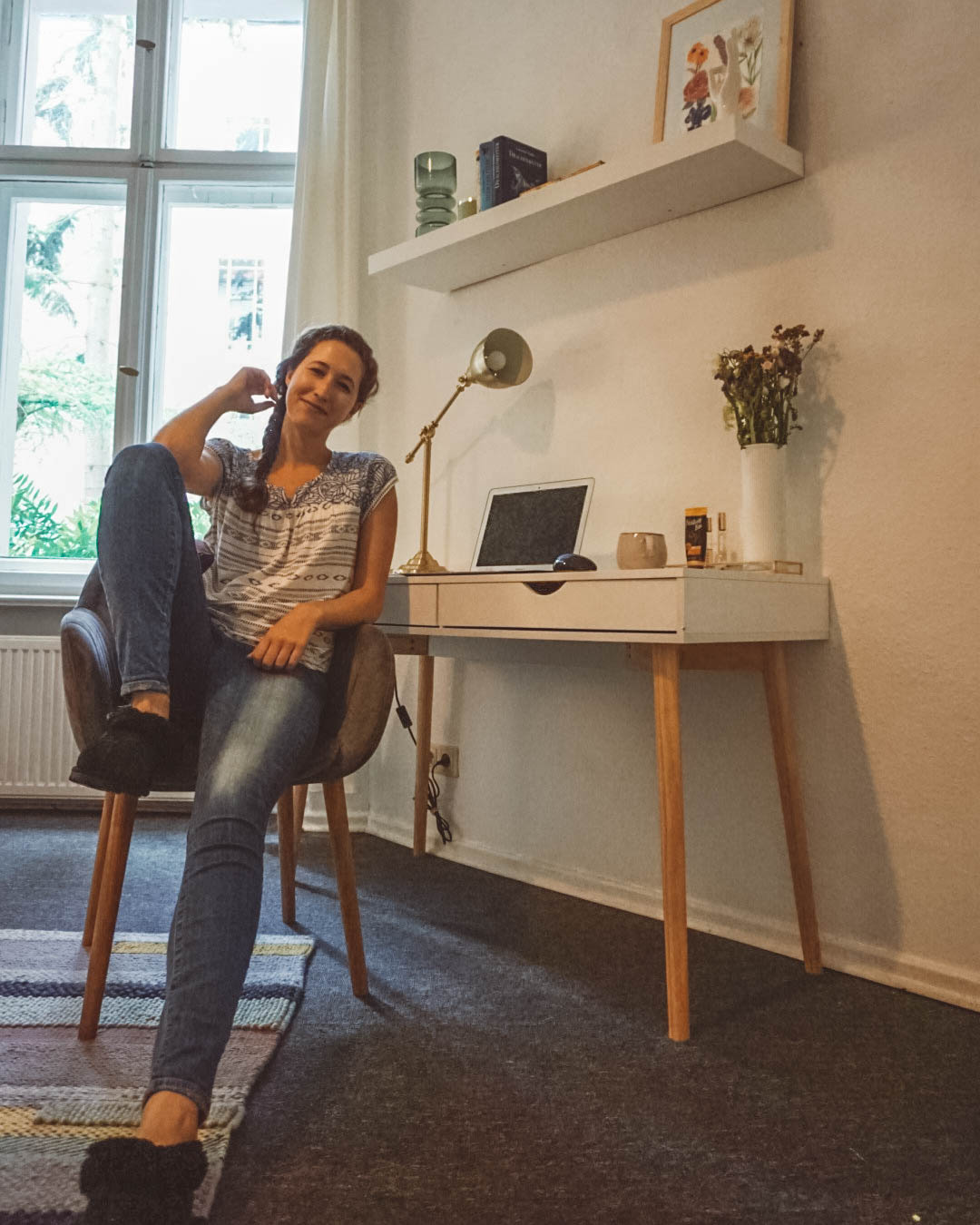 6:45am — Wake up. It's ironic, I'm a morning person and yet I hate having to get out of bed.
7 am — Go to the gym. Yes, really. If I don't go first thing in the morning, I'm never going. Gyms in Germany recently reopened, and it's been very tough having to workout consistently again.
8 am-ish — Return home, make breakfast. In the winter, I make myself a bowl of oatmeal. In the summer, I'm all about muesli or yogurt piled high with whatever fruit is in season.
8:15 to 9am — Don't judge me…but I watch YouTube videos while eating my breakfast. I so wish I was a morning meditation / journaling kind of gal, but I much prefer binging my favorite YouTubers. I'm currently obsessed with house renovation videos, DIY channels, and beauty / lifestyle channels.
9: 10am — Brush my teeth. What? You asked what a real day in my life looked like, didn't you?!
9:15am to noon — Work, work, work. I plan my work two to three months in advance and keep a giant spreadsheet of my daily tasks, project start and end dates, and so on. I prefer planning my workdays in advance so I can mentally prep for the work ahead of me and stay on top of projects. I work with anywhere from five to eight clients at a time, so it's crucial that I keep on top of my work calendar.
12 to 12:30pm — Lunchtime! I almost always prep a big batch of something for lunch on Sunday and eat it throughout the week. Otherwise, I just make scrambled eggs and toast or a sandwich for lunch.
12:30 to 2pm — More work. Isn't freelancing exciting?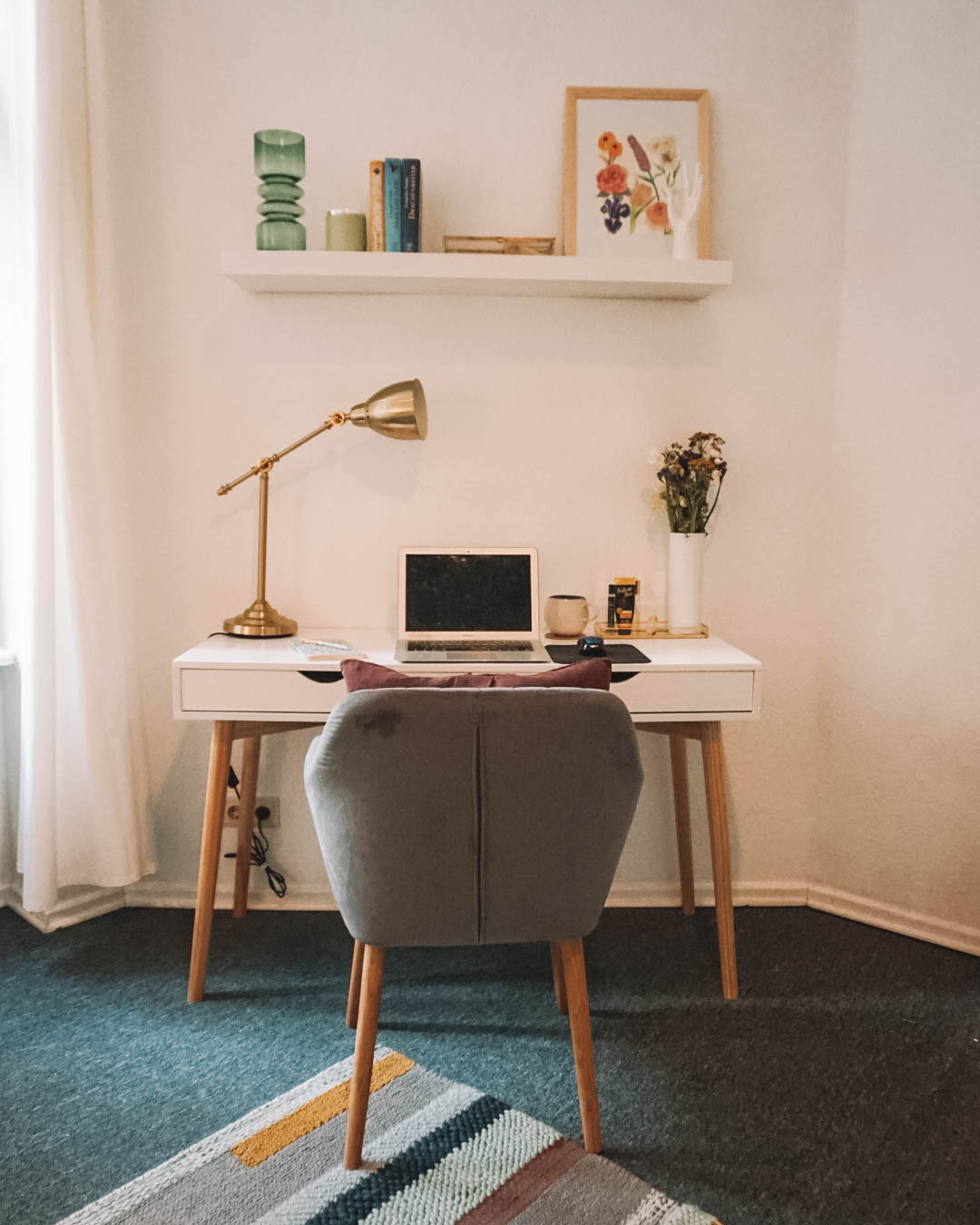 2 to 3pm-ish — Take a walk! Easily the best part of my day. I take a walk in my local park every day, no matter the weather. My morning gym session is for my physical health, but my afternoon walk is for my mental health. I just can't work for 8 hours straight, which is why I go for walks every day. I pop in my headphones (yes, I'm still listening to music on my 2011 iPod), blast some music (ABBA is a forever fave), and give myself permission to put work on the back burner for an hour or so.
3pm-ish to 5pm-ish — We've entered the realm of "ish" times. I always aim to wrap up work by 5pm, but some days I work until 6 or 6:30pm. It really just depends on my energy levels that day, how much work I have to do, and so on. If it looks like I'll need to work past 6:30…I don't. Instead, I'll reshuffle my work calendar that week. I've found this works better for me than stressing about finishing work late that day (because that bleeds into my mood the next day, and it's a vicious cycle).
5pm-ish to 8pm — Fun time! Some nights I meet friends for drinks or dinner, other nights I stay in an make dinner myself before winding down with a movie or TV show on Netflix.
8pm — Unwind time. I do my best to turn off all my screens by 8pm, unless I'm FaceTiming with a friend from back home or something like that. Because I spend so much time on the computer during the day, I find it best to shut down all my electronics around 8 so that I have time to properly "turn off" my brain and relax before bed. During this screen-free time, I'll take a shower, maybe call my parents, and then read a few chapters in my book before bed.
9:30 / 10pm — Bedtime. Yes, I go to bed very early. I can't help it, my circadian rhythm is phenomenal and I physically can't stay up later during the workweek if I'm just chilling at home by this time.
See? Life as a freelance writer isn't actually that glamorous. But I personally find it much more relaxing than a typical 9 to 5 office schedule, and I LOVE that I have the flexibility to book last-minute trips and rearrange my work schedule as needed. So the pros definitely outweigh the cons for me!
Tell me: What do you do for a living? Would you ever consider freelancing?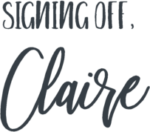 More posts you'll love:
Save this post to Pinterest!