Not sure how to escape the summer heat in NYC? Hit the beach! Long Beach is a quick train ride from the city and is the perfect weekend getaway. This post covers the best things to do in Long Beach, NY plus answers FAQs about accessing the beach.
This post was originally published July 2018 and was updated May 2022.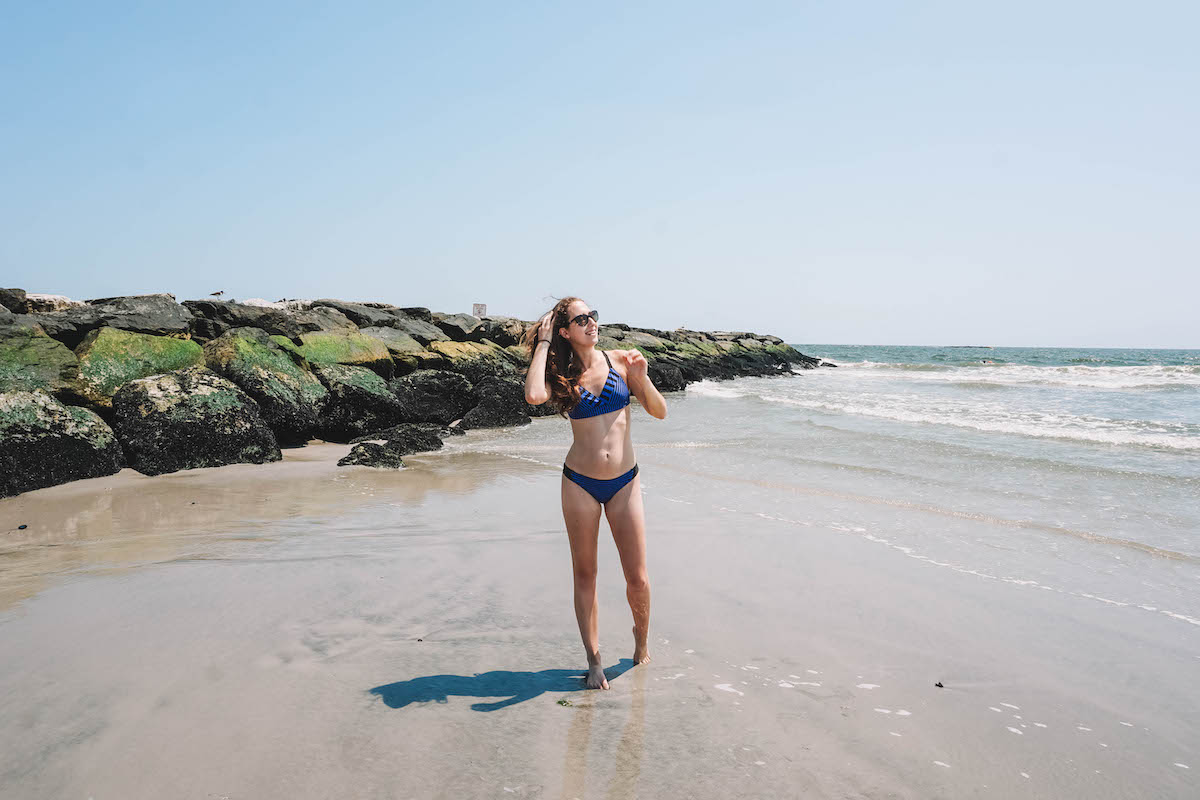 Although I'm a warm weather baby, even I have to admit that New York in the summertime can be miserable. 90-degree heat is one thing, but 90-degree heat that's reflected back onto you from every skyscraper in sight is awful. And on top of that, the subway stations don't have air conditioning, so every time you go belowground it feels like you're stepping into an oven.
My solution? Head to the beach! "New York City beaches" sounds like a bit of an oxymoron, but there are actually a handful of excellent beaches just outside the Big Apple.
One of the BEST beach day trips from NYC is Long Beach, NY. Confusingly, both the city and the beach itself are called Long Beach — so prepare for a headache when you start googling the location! There are so many fun things to do in Long Beach, but the highlight of any trip is undoubtedly relaxing on the beach itself.
This post will focus primarily on things to do in and around Long Beach — the beach, not the whole city. I'll chat about the epic boardwalk, good places to eat, how to access the beach, and more!
How to Get to Long Beach From NYC by Train
It's incredibly easy to get to Long Beach. I recommend taking the Long Island Railroad from Penn Station for the quickest journey. You can buy your Long Beach day pass and the round-trip train tickets separately, but the LIRR Getaway Package is the best deal.
For less than $30, you'll get your train tickets, entrance to the beach, and a voucher that gets you a discount at some of the restaurants in the area. This package can be bought at any of the LIRR ticket machines at Penn Station and the train tickets are good for any train time. Just note that the Getaway Package is only offered during the summer months, so you'll need to check the LIRR website to see if the package is currently on offer depending on when you're planning to hit the beach.
Tip: If you've never taken a train from Penn Station before, make sure you arrive at least 15 minutes early to wait for your train platform to be announced. There will be a huge crowd in the LIRR part of the station, and everyone will be staring at a board with all the train times. The platform is usually announced 5 to 10 minutes before the train is set to depart, so make sure you're in the area and ready to hurry to your train!
How to Get to Long Beach From NYC by Car
Long Beach is about 30 miles from the city, and the drive will take 40 minutes to an hour depending on traffic. The exact route you'll take from the city to the beach will vary based on where in NYC you're starting from. However, you'll want to enter the island via NY-878 / Nassau Expy.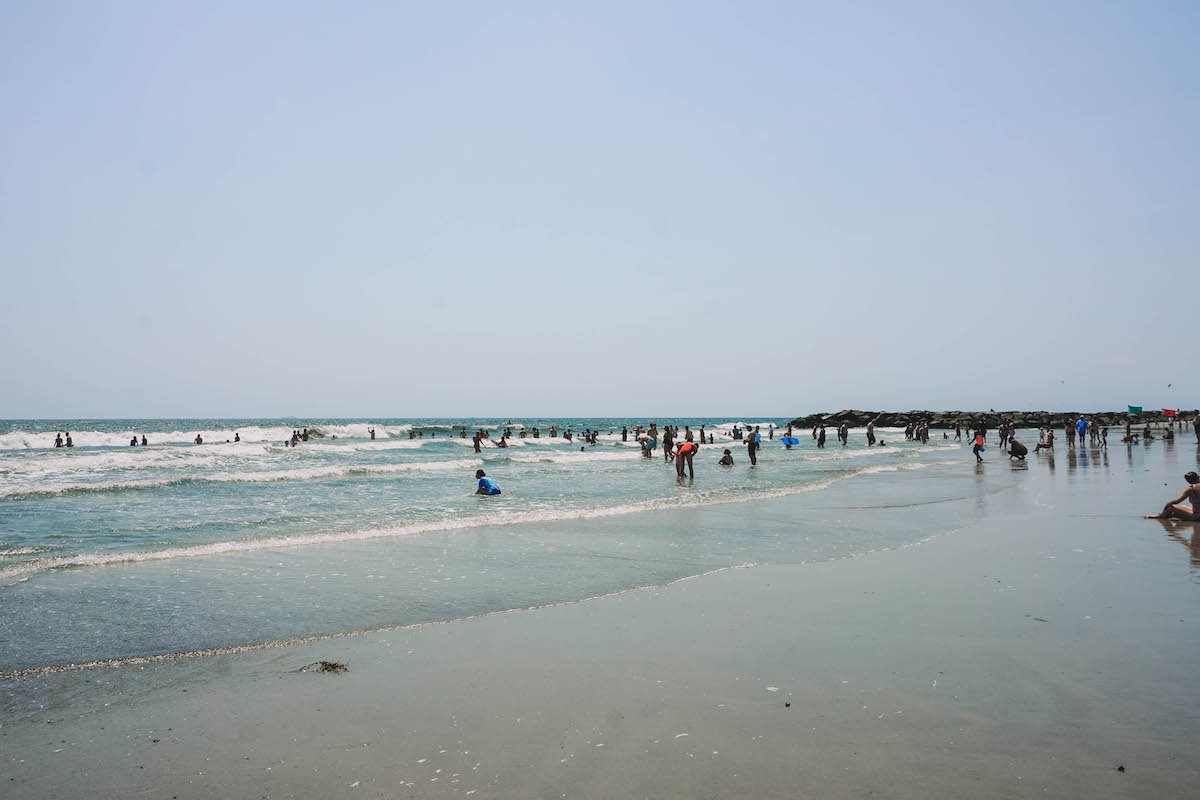 Fun Things to Do in Long Beach, NY
Long Beach, NY is a small city located on one of Long Island's barrier islands (so lovely that they named everything similarly, isn't it?). Long Beach is definitely a warm weather destination; the beach is the main draw of the area, and that's what I'll primarily focus on in the list of things to do in Long Beach below.
If you're planning a day at the beach, I recommend arriving at Long Beach as early as you can stand it. You want to claim a good spot on the sand and rent chairs and umbrellas while they're still available. Lastly, pack plenty of water and snacks! The boardwalk has lots of food options (more on that in a bit), but the food here is pricier as you can imagine.
Relax at Long Beach
Long Beach is as close as you'll get to an oasis in NYC (unless you're lucky enough to have a pool in your building!). The 3.5-mile long beach is mostly fine white sand, and although it gets crowded there's plenty of room for you to spread out.
If possible, arrive early so you can claim your spot and set up your umbrella however you like. I recommend choosing a spot away from the swimming sections of the beach (which are marked with flags). You'll still be able to dip your toes in the water whenever you want, but you won't be sitting right in front of a bunch of little kids building sandcastles all day.
The last time I visited Long Beach, the beach chairs cost roughly $12 to rent for the whole day and the umbrellas cost around $15. It's very possible that prices have gone up this summer, though.
I've given more information on your Long Beach beach access options, but as a general note I recommend booking a day pass in advance. That way, you can show up and head right to the beach without having to wait in any lines.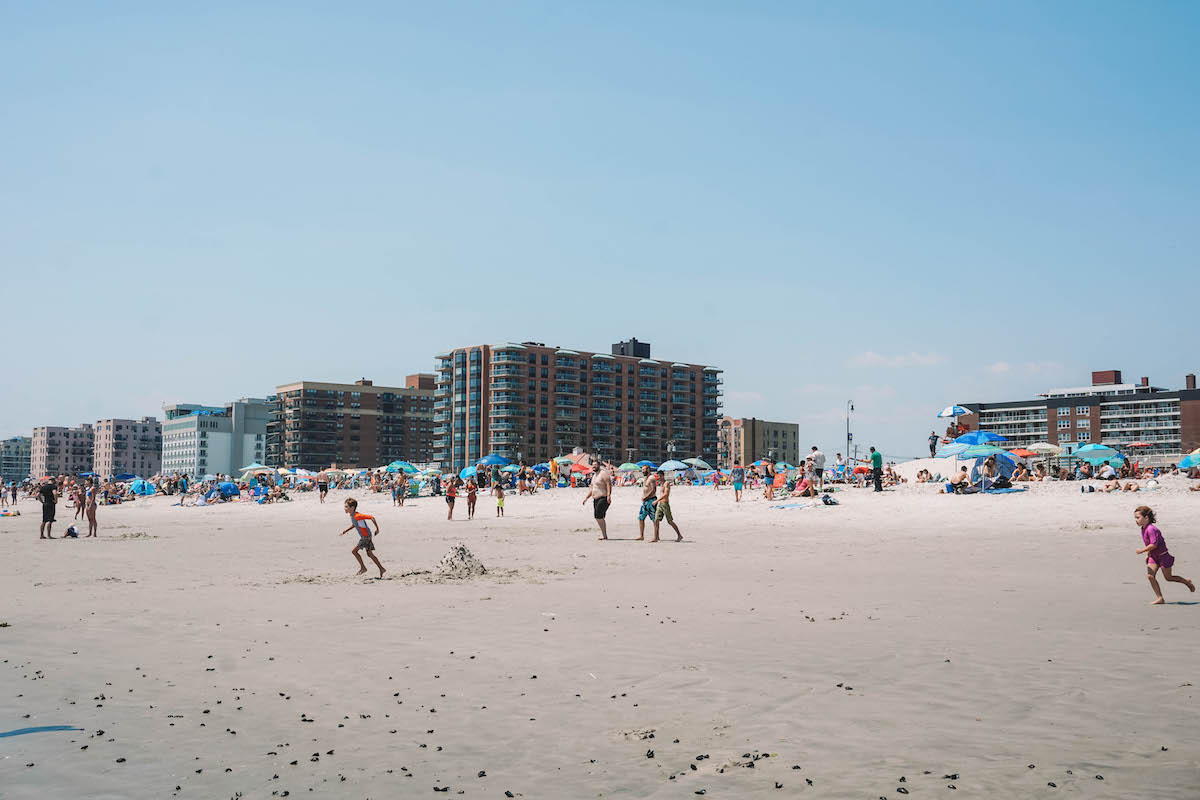 Beach Access at Long Beach
Long Beach has quite a few beach access points. You can enter the beach with a valid day pass or season pass at multiple access points between Nevada Avenue and Pacific Boulevard. As a rule of thumb, anywhere along the boardwalk will have beach access points.
Buying Season or Day Passes for Long Beach
Note that you do NOT have to wait in line to buy a day pass in person! You can purchase non-resident day passes and non-resident season passes using the Yodel app.
If you're a non-resident traveling to Long Beach from NYC, another option is to buy the LIRR Getaway Package that I mentioned above. Included with the package is a discounted day pass to Long Beach!
Finally, you do not need to have a beach pass every day throughout the year. Beach passes are only required from 9am to 6 pm from May 29th to June 26th on the weekends only.  From June 26th to September 7th beach passes are required every day.
Walk Along the Boardwalk
The boardwalk at Long Beach is an impressive 2.2 miles long and runs from New York Avenue to Neptune Boulevard. It's lined with shops and restaurants, including places to rent beach gear and toys. If you need to stretch your legs after laying out on the beach or simply feel like people watching, this is the place to do it!
Note that pets aren't allowed on the boardwalk, but I saw lots of people bicycling. The Long Beach boardwalk is especially wonderful at sunset when most of the day trippers have gone home and you can walk along the beach at your own pace.
Go Window Shopping
If you're feeling spendy, your best option is to meander along the boardwalk and pop into the boutiques and shops lining it. Otherwise, Park Avenue is your best bet (although you'll find primarily local businesses there rather than retail stores).
Go Surfing
Surfing is one of the most fun things to do in Long Beach, and you don't even have to bring your own gear with you! There are a handful of surf shops near the beach, most of which offer daily rentals. And if you've never gone surfing before, try your hand at a surf class (it's so much harder than it looks!).
Tip: You can't surf anywhere you want along Long Beach. Surfing is allowed at specific beaches each day, and on a rotating basis. Check the surf schedule the day you plan on visiting Long Beach, NY to determine where you'll be allowed to surf.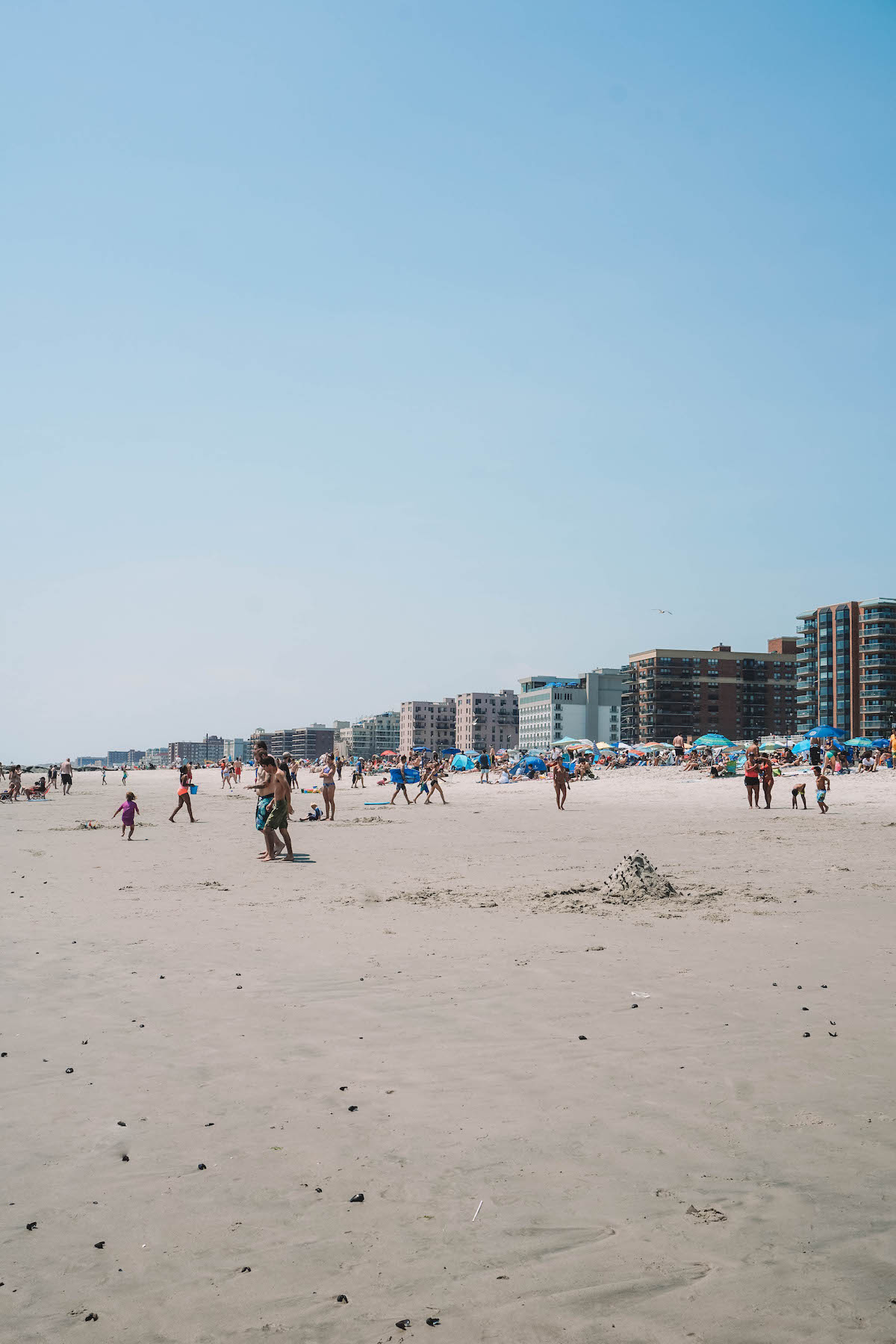 What to Pack for a Day at Long Beach
To get the most out of your trip to Long Beach, I recommend bringing the following items:
Reusable water bottle—a large water bottle is a must at the beach, otherwise you'll have to track down the nearest café to buy a bottle (which will likely be $1-3). Bring a filled water bottle with you to stay hydrated in the sunshine.
Sunscreen—even more important than bringing sunscreen is to remember to reapply it after you've been in the water.
Towel—this is a given. There are no towels for rent at the beach, only chairs and umbrellas.
A good book—unless you plan on power napping your way through the day, a good book is mandatory. Bring something hardcover that won't be easily damaged by damp fingers.
Snacks—the food along the pier is mostly deep fried, so if you want something fresh like watermelon or cherries, you'll need to bring it with you.
Sunglasses—sunglasses are the only beach accessory you need. Plus, they'll keep you from squinting (yay, wrinkle prevention!).
Cash — needed for chair and umbrella rentals. Store it in a zip-top bag to prevent it from getting wet!
Where to Eat in Long Beach, NY
If you're already at the beach, it's easiest to just grab some food from along the boardwalk. A few places I recommend are:
Rip Tides 11561 — Their fries were especially good, albeit HUGE!
Ralph's — No trip to Long Beach is complete without a scoop of Ralph's Italian ice.
Gino's — Near the train station. A good place to grab a slice!
The Bungalow — Huge selection of omelets, wraps, tacos, quesadillas, and more.
Five Ocean — Elevated fare served right on the beach.
FAQs About Visiting Long Beach, NY
How long does it take to get from NYC to Long Beach? It takes about an hour to reach Long Beach via car and almost 90 minutes to reach via train.
How long is the Long Beach boardwalk? The boardwalk in Long Beach is 2.2 miles long.
What are the beach access points in Long Beach, NY? There are multiple beach access points between Nevada Avenue and Pacific Boulevard. 
How much time is needed in Long Beach? I recommend spending a full day at the beach! Or, come for a weekend to avoid the commute to and from the city in a single day. 
Is smoking allowed on Long Beach? Nope! Smoking is prohibited on the beach and along the boardwalk. 
Is alcohol allowed on Long Beach? No, alcohol is not allowed on the beach.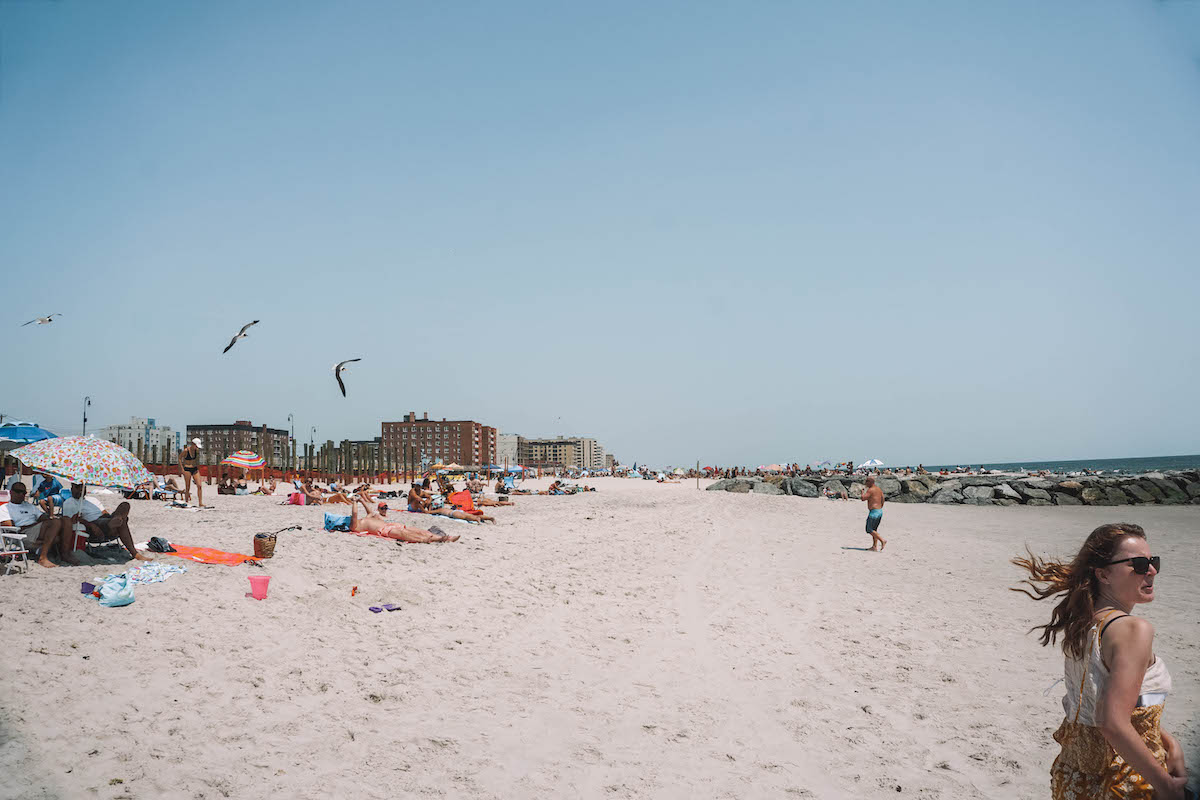 Excited for a Day at the Beach?
Now that you know what to do in Long Beach, it's time to start planning your day trip from NYC! I love how quick it is to get to Long Beach using the Long Island Railroad, and the summer Getaway Package makes it so easy to roll up to the beach without any extra fuss.
If you have any questions about what to do in Long Beach or found this post helpful, be sure to leave me a comment below! And don't forget to follow me on Instagram to keep up with my adventures in Berlin and beyond.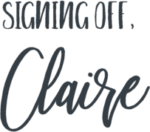 More Things to Do in NYC This Summer: