Planning your first solo trip? Here are a few things that may take some getting used to. Read up so you can mentally and physically prepare yourself for your upcoming adventure!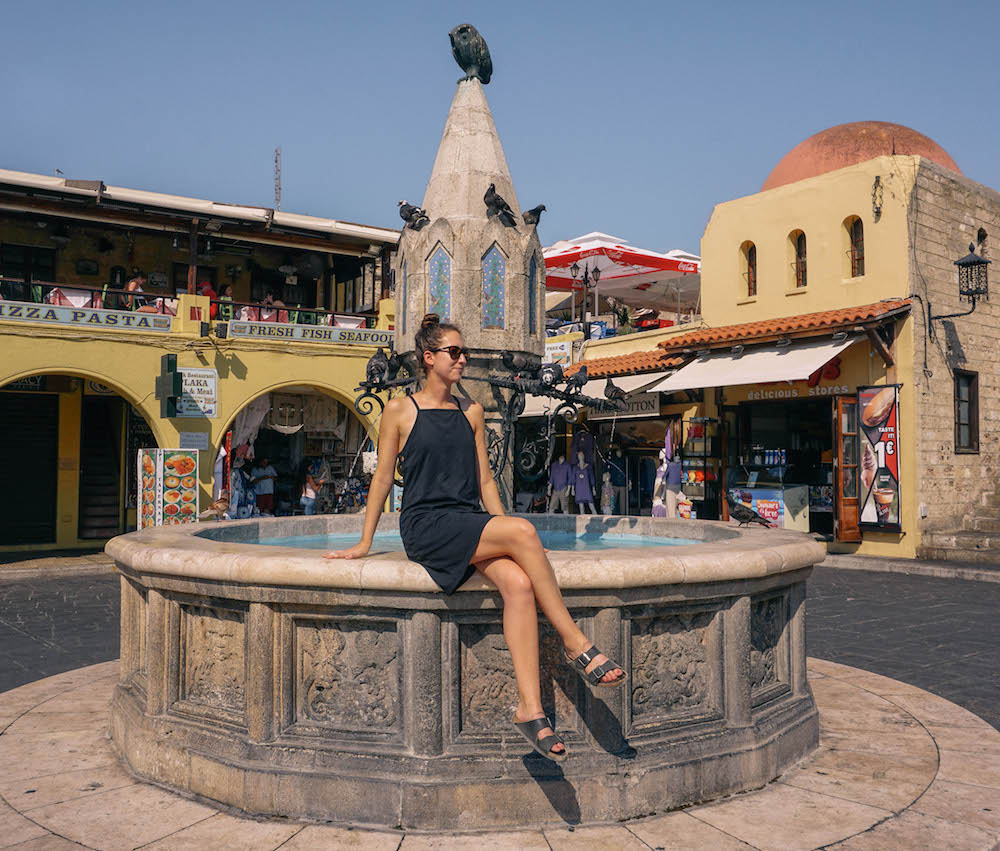 There was a lot I didn't know about traveling alone when I took my first solo trip. My first trip by myself, if you can call it that, was a short weekend getaway while I was studying in Freiburg, Germany. I planned it all at the last minute and didn't think much of visiting a nearby city by myself since it was only a few hours away by train. It wasn't until my first "real" solo trip (when I was away for much longer) that things got…interesting. My trip wasn't bad — far from it! But there was a lot I wished I had been more prepared for, and I'm not just talking about things I should have packed in my suitcase. I wish I was more mentally prepared for solo travel.
When I started traveling by myself, I was the only person I knew doing it. I had been inspired to travel solo after reading a bunch of articles from a fellow blogger, Brooke Saward of World of Wanderlust. At the time, hers was the only solo female travel blog that I knew of, and I thought it was so amazing that she was exploring the world on her own. And although I was a smart college kid, I didn't think about what went on behind the scenes of her beautiful travel photos — the stress that may have gone into planning the trip, the time spent making a travel budget, the headaches caused by flight delays, and so on. So when my first solo trip didn't go to plan, I felt a touch deflated, even though I still had a great time and felt totally safe traveling alone.
After almost five years of solo travel, I look back at those first few solo trips and wish I'd had someone to advise me on what to expect when traveling alone. Solo travel is one of those things that you won't "get" until you take the plunge and try it yourself, but it's still nice to have someone to bounce questions off of so you know how best to prepare yourself for being abroad alone.
So I wanted to sit down and share a few solo travel tidbits with you all that I hope you find useful. This isn't a post about solo travel tips, per se, but rather a list of things that may take some getting used to when you first start adventuring on your own. I don't want this list to dissuade you, but instead reassure you that your first solo trip won't be perfect and that's totally okay.I just want you to know ahead of time what bumps you may encounter along the way so that you can better prepare yourself for them and go into your first solo adventure with an open mindset and a willingness to adapt to any situation.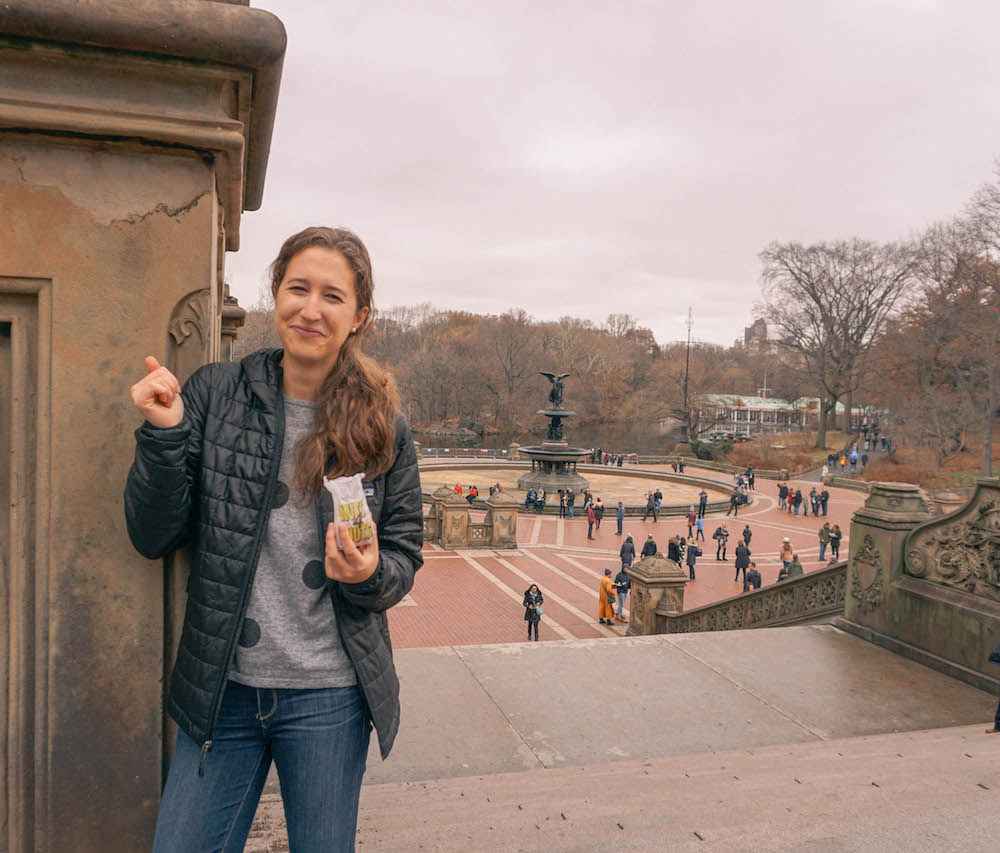 Making a budget (and sticking to it!)
The first few solo trips I took were the toughest for me, budget-wise. With no one to split meals and lodging with, everything seemed so expensive. Honestly, the hardest part of planning my first ever trip alone was convincing myself that little old me was worth spending all that money on. I felt like there were more practical ways I could be spending my money, yet I also knew I wanted nothing more than to see the world.
Once I booked my AirBNB and scoped out the prices of attractions I knew I wanted to visit, I felt a little calmer about dropping all that money on a solo adventure. I threw together a rough spreadsheet of the costs I'd already accumulated, and added on what I knew I'd have to pay for the things I wanted to do as well as some buffer money for things like unplanned Uber rides, and so on. Looking back on my first vacation budget spreadsheet is kind of funny (I forgot to budget so many basic things, like the cost of public transportation), but having those numbers written down made me feel more in control of my spending, and therefore more confident about traveling by myself. Creating a budget may seem daunting at first, but you've got to start somewhere!
Read more: 10 Easy Ways I Save Money While Traveling
Dealing with flight delays / cancellations
Flight delays and cancellations are irritating whether or not you're traveling alone, but being by yourself can add an extra layer of stress to the whole ordeal. If you find yourself in a situation where your flight is severely delayed or cancelled and that causes you to miss a connecting flight, don't panic. There are lots of other people on that flight who are dealing with the same problem; find out where the nearest airline support desk is and get in line. Airlines have procedures for this type of thing, and you will be put on another flight. In the meantime, call a friend or family member once your new flight details are arranged and update them on what's going on, just to get things off your chest.
Dealing with flight delays and cancellations is never fun, but over time you'll get used to handling these types of situations and that panicky feeling of "I'm all by myself, what do I do now?" will fade. Just to be safe, I always keep a spare change of clothes in my carry-on baggage — it's incredible how much a fresh t-shirt can lift my spirits when my travel plans get thrown out the window on a solo trip!
Lugging your bags to your lodgings
Arriving in a brand new city with a suitcase and only a vague idea of how to get to your hotel always makes me anxious. I remember standing in the Grand-Place in Brussels in the pouring rain well after dark, waiting for my couchsurfing host to meet me and take me back to her place. I was so turned around that felt like I had stepped onto another planet. The first trips I took by myself started similarly — those first few minutes in a new city were met with wide eyes, wondering how I'd ever manage to find my hotel in one piece.
But you know what? I always found my hotel, and as soon as I dropped my bags off and slung my camera around my neck that initial anxiety about traveling by myself faded away. So if you step off that plane and suddenly begin second-guessing yourself and your crazy idea to travel solo, know that what you're feeling is normal and you'll feel better once you've found your home away from home and have settled in.
Using public transportation
Growing up, my mom or dad always read the subway maps and told me which train to get on and which stop to listen for. I'm sure you can imagine how much of a shock it was to use public transportation for the first time by myself. I wasn't scared, per se, but I'll admit that I did feel kind of dumb. I felt like I should know how to request a stop on a bus and how to tell whether a subway was heading into the city center or out to the suburbs, but it took a few mess ups for me to finally wrap my head around what I was doing.
If you're not sure how to flag a bus down or read a subway map, ask someone standing near you for help. If you feel like you can't ask for help because you don't speak the local language, just point at the map and convey what you need with your facial expression — you'd be surprised at how effective this is! And if using public transportation is something you're uncomfortable with, research the routes you'll need to take before leaving home and write them down in a notepad. Even after countless solo trips, I still do this! Having those notes in my bag make using public transportation in foreign countries much less stressful, and it's easier for me to enjoy the ride and soak up what I'm seeing out the bus window.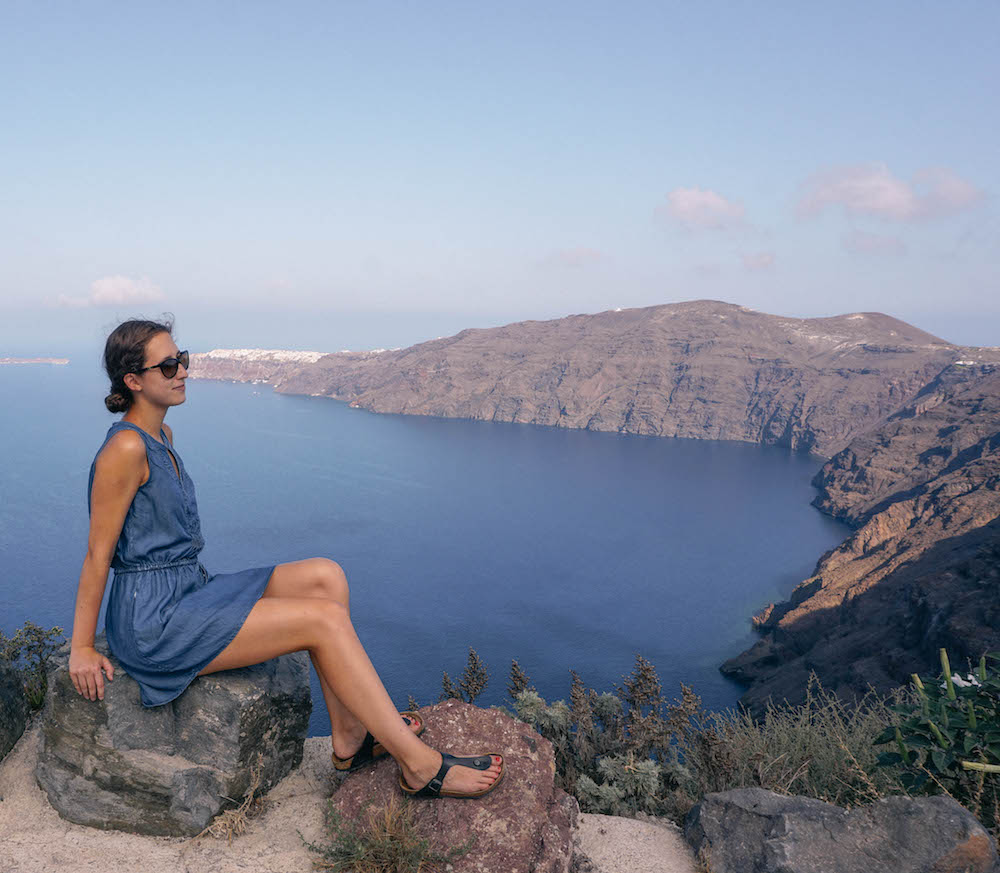 Figuring out what's worth splurging on
When traveling by myself, it's easy to fall into the mindset of "It's just me, so spending money on __ isn't worth it." I've talked myself out of so many things I really wanted to do over the years, simply because I didn't think I deserved to be spending my hard earned cash on myself (backwards logic, I know). I now add splurge-y activities, like a nice dinner or cooking class, to my budget spreadsheet so I know in advance that I'll be spending that much money. To be honest, I'm still figuring out how to spend money on vacation without cringing, but I've gotten so much better about spending my money on things I'm really interested in doing and being more budget-conscious on parts of my trip that I don't care as much about.
Knowing when you need to take a break
It's not until I began traveling by myself that I realized I have no clue what my limits are. Since I wasn't having to cater to someone else's sore feet or jet lag, I adopted a go-go-go mentality and never took breaks when I was exploring solo. After going on vacation alone a few times, I finally realized that because I wasn't taking any breaks during the day I wasn't enjoying my travels as much as I could have been. I think the main reason learning to slow down on solo travels is so difficult at first is because it seems like wasted time. After all, with no one pass the time with, what's the point of popping into a café for a midday coffee break or relaxing on a park bench for more than five minutes, right? Having only your own thoughts for company can take some getting used to, but once you learn how to relax by yourself I guarantee you'll enjoy solo travel a lot more.
Read more: 15 Common Solo Travel Mistakes You Should Avoid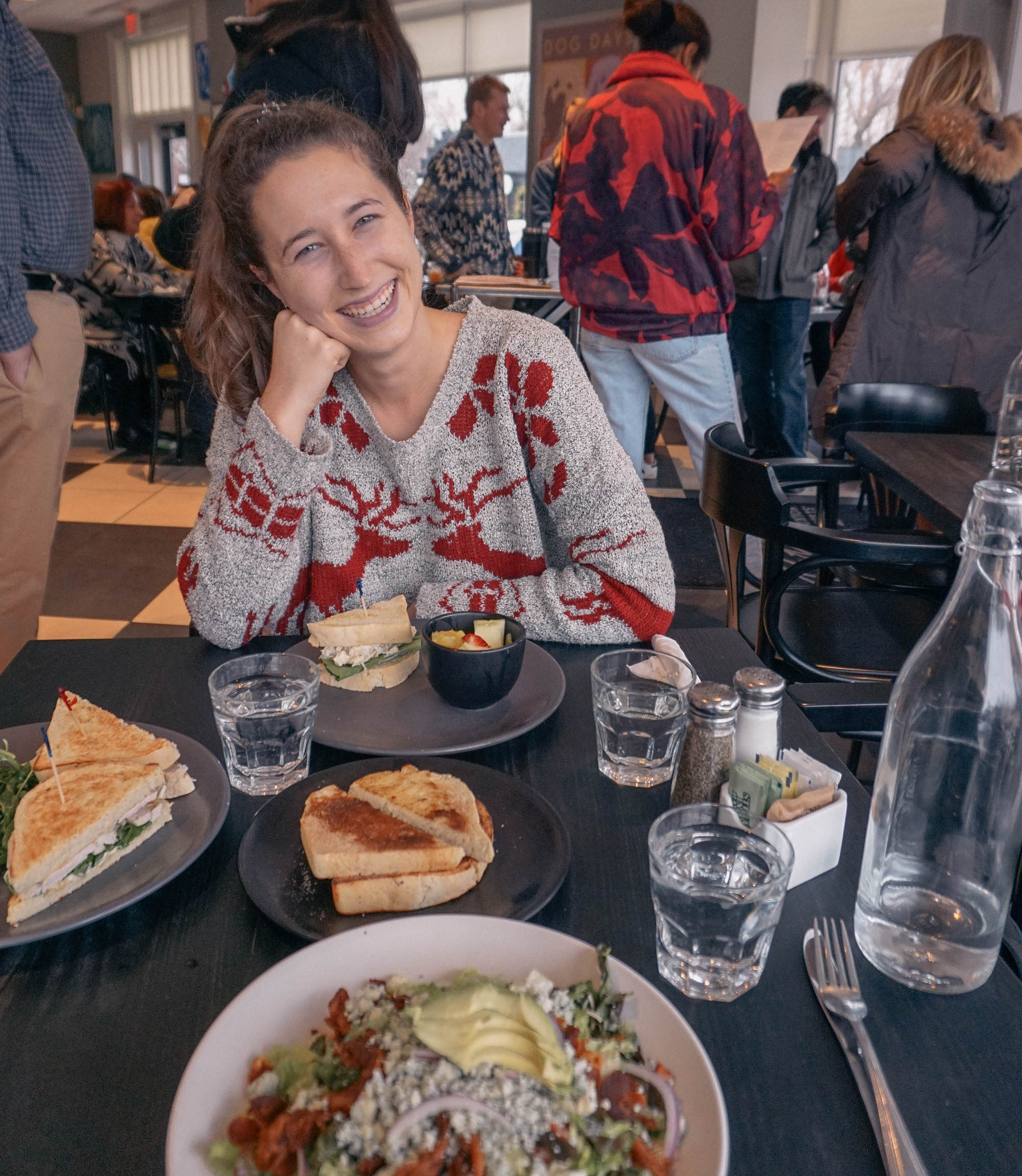 Eating at restaurants alone
Some travelers are totally fine with eating by themselves at restaurants, and other avoid it at all costs. Personally, I never minded eating alone at restaurants (I love trying new foods too much!), but I know that for many this is one aspect of their first solo trip that they absolutely dreaded having to deal with. If eating out by yourself sounds terrifying, pack a paperback in your day bag and start by eating lunches out by yourself. Fewer people eat out for lunch, so you shouldn't have to wait long for your food to arrive. If you're open to meeting new people, sit at the bar and see if there's anyone you feel comfortable saying hello to.
Read more: 5 Practical Tips for Eating Alone at Restaurants
Walking alone at night
Like everything else on this list, it's natural to feel nervous walking around a foreign city at night by yourself — and rightfully so! There's no hard and fast rule about walking alone at night; use your best judgment every evening and check in with yourself on how you're feeling about being out after dark alone. If you're really nervous, I think it's worth calling a cab and having it drop you off at your hotel. Each city you visit will have a different vibe, so don't beat yourself up for feeling anxious about being in a new place after dark.
While studying abroad, I flew to London for a long weekend. My flight got delayed and didn't leave until midnight, so I arrived in London well into the early hours of the morning. I felt extremely uncomfortable with the thought of navigating the tube system so late at night, so I called a cab and forked over 90 pounds to get to my lodgings for the night. And you know what? I'm so happy I did that. I listened to my gut and did what made me feel most comfortable. Had I forced myself to take the tube to my hotel just to stick to my budget, I would've gone to bed antsy and anxious, and my first impression of London likely would've been negative.
So do what feels right to you when you're alone after dark, and just know that those first few evenings alone may elicit different emotions depending on which part of the city you're in.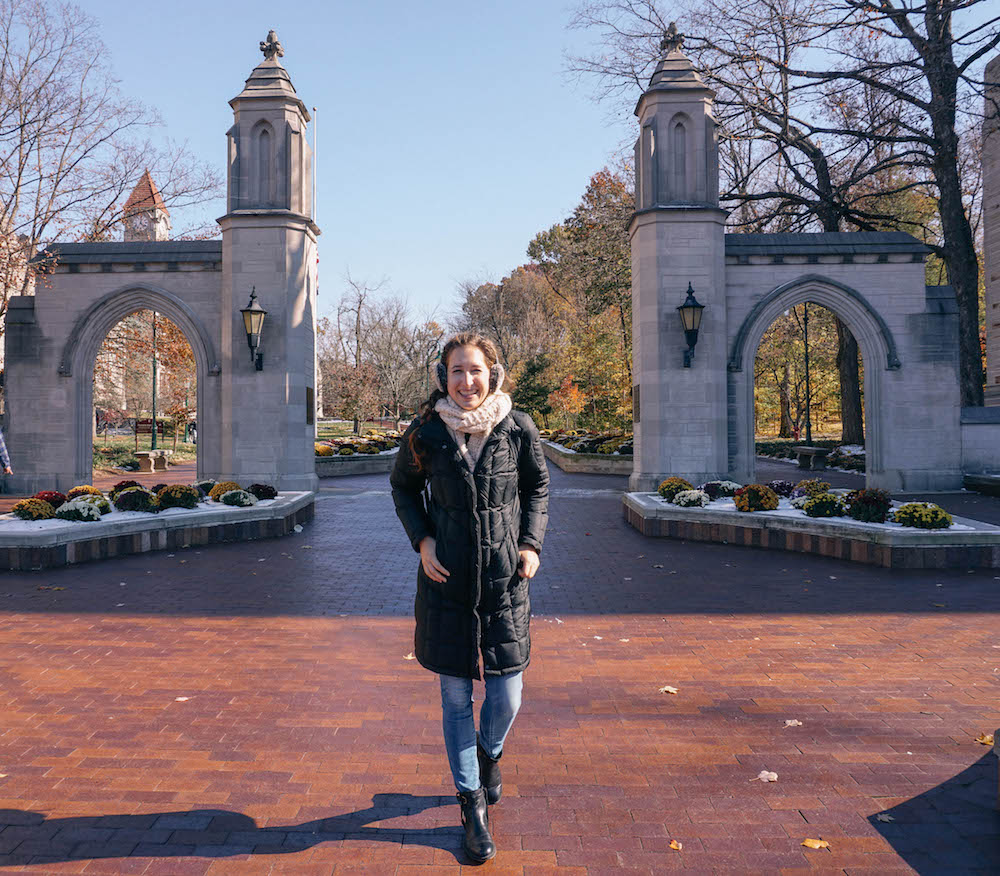 Falling asleep in an unfamiliar place
Try not to worry about how you'll feel sleeping somewhere by yourself. You can't know how you'll feel falling asleep that first night of your solo adventure, and whatever emotions you do experience your first evening — positive or negative — are totally valid. If you're uncomfortable with the thought of sleeping by yourself, try staying in a hostel the first time you vacation alone. Or bring something from home that you know will comfort you when you lay down to sleep. After a few solo trips, you'll learn what keeps you from falling asleep in an unfamiliar place and you'll figure out how to plan for those things. Going to bed alone in a new city will soon become commonplace and you'll become a more confident traveler because of it.
Read more: 5 Useful Tips for Falling Asleep in an Unfamiliar Place
Learning to love being alone
The number one reason I hear from friends and family for not planning that first solo trip is, "I'd be so bored traveling by myself!" Fear of being alone is a close second, but boredom trumps fear every time. And guess what? You'll probably be bored during some parts of your solo adventures. Those long lines for attractions and overnight bus rides aren't exactly fun when you're alone, but you'd be amazed how quickly your mind adapts to these sorts of situations. You'll learn how to keep yourself occupied one way or another, and some day you'll realize that being by yourself isn't so bad — it's refreshing even. You may not have this light bulb moment on your first solo trip, but it will happen eventually, and you'll be thankful you invested so much time and energy into yourself.
Tell me: What's one anxiety you have about traveling by yourself? Leave me a comment below — hopefully I can help ease some of your fears!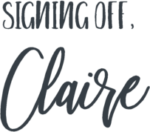 More Posts You'll Love:
Save this post to Pinterest!